Not all princesses can be peachy!
We will explain the himedere archetype and show you some examples of himedere characters in anime.
The following are some of the highlights of the Tsundere character type.
Himedere is an anime and manga trope that is well-known.
However, it is often misunderstood or incorrectly classified as one thing.
What is Himedere?
Himedere It is a portmanteau of the Japanese words hime (meaning princess) and dere (meaning lovey-dovey).
This character has characteristics that remind one of a stereotypical, snooty princess (whether they are actually one or not).
They are capable of love and friendship and will often soften with time, learning a valuable lesson.
There are many himedere characters in anime and manga.
These characters can be found in many anime genres, so there is a himedere for everyone!
If you wanna know more about himedere characters then you should also give this article a good read. What is Himedere? All About Himedere
21. Himeko Momokino From Citrus
Himeko Momokino, as her first name suggests, is a complete himedere.
She even has distinctive ringlets.
She is a socially prominent student at her high school and considers herself superior to those who don't follow the rules.
20. Ayame Reikadou From Noucome
Ayame Reikaidou, with her extravagant wealth and arrogant personality, and her blonde ringlets, is the poster child for himedere.
She is a favourite of condescended boys, who are masochistic.
19. Ayeka From Tenchi Muyo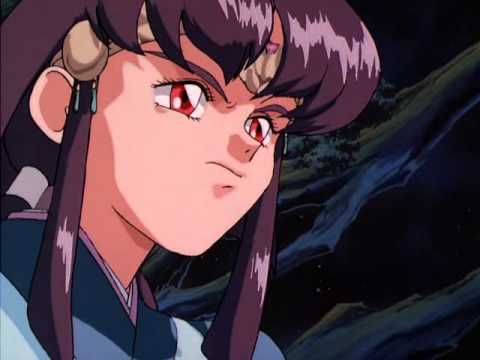 Ayeka is a literal alien princess and one of the most influential examples of this himedere trope.
She is not going to accept anything less than being treated as the royal she is.
18. Mio Aoyama From The World Only God Knows
Mio Aoyama was devastated when her family lost their fortune.
She remained true to her father's advice: Always live with pride.
She misunderstood this advice to mean she should continue making demands on people as if they were all her servants.
She becomes more confident about who she is over the course of the series.
17. Umaru Doma Form Himouto! Umaru-chan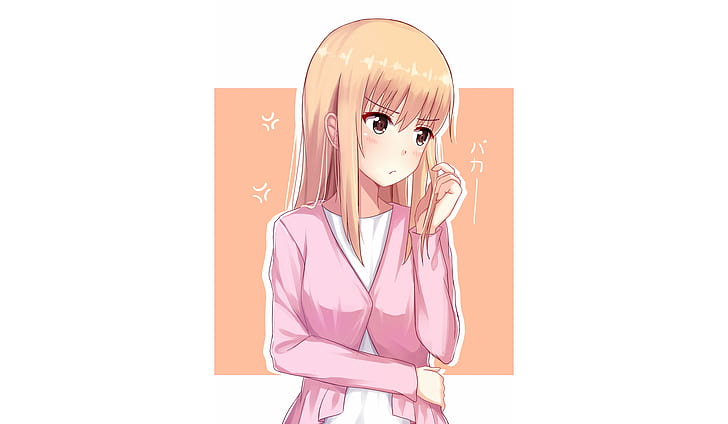 Umaru is a kind and generous person, but it only shows when she is in public.
She is more interested in anime than her older brother and makes endless demands.
She's cute, though.
16. Asuka Langley Soryu From Neon Genesis Evangelion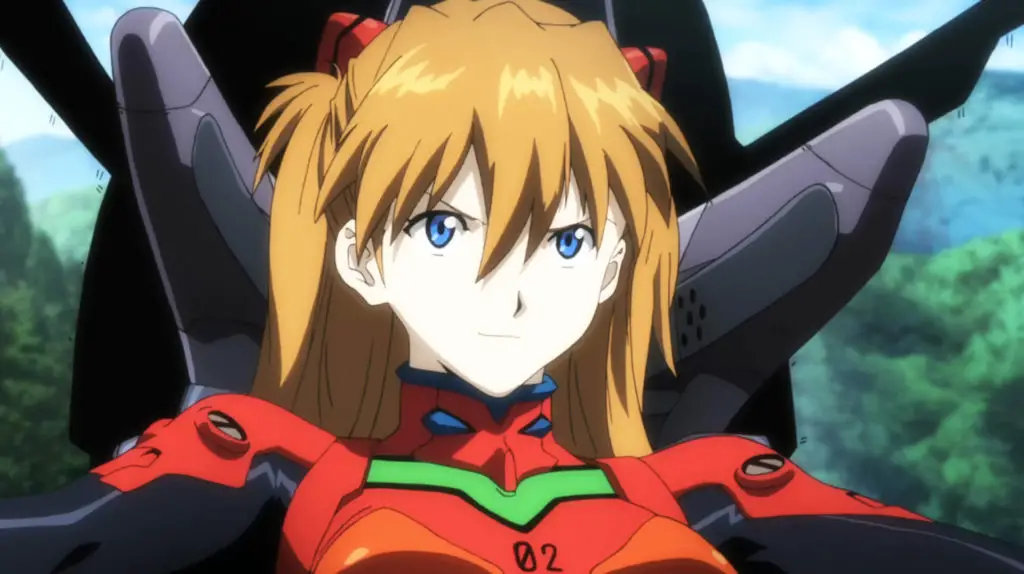 Asuka is complex and can't be reduced to one trope.
However, she does have some himedere traits, such as a proud attitude and the conviction that she is superior to those around her.
15. Satsuki Kiryuin From Kill La Kill
Satsuki Kiryuin isn't content to think she's superior to anyone else.
She knows that she is.
To stop her mother literally destroying the planet,
Satsuki Kiryuin has made her entire school into a fortress with powerful followers who worship her and will do anything she asks.
14. Ayano Kannagi From Kaze No Stigma
Ayano, the heir to the powerful and wealthy Kannagi family, believes her family can do no wrong.
This means she is often a victim of others and doesn't see when her family or one of her relatives are at fault.
13. Beatrice From Re:Zero
Beatrice was a library caretaker before it was destroyed.
Now, she is Subaru's Artificial Spirit.
Although she is a hard worker and expects to be treated with respect,
She has a soft side that allows her to share her thoughts and feelings with others.
12. Haruhi Suzumiya From The Melancholy Of Haruhi Suzumiya
She's a literal God.
She doesn't know how much power she holds,
but she expects everyone to follow her lead and make the world more interesting.
11. Sena Kashiwazaki From Haganai
Sena Kashiwazaki is a himedere person.
It makes it difficult for her to make friends.
That's why she joined Neighbors Club.
She is beautiful and boys worship her.
She sees them all as doormats. In the meantime, she believes she's superior to most girls she meets so it's difficult to make friends.
10. Erina Nakiri From Shokugeki No Souma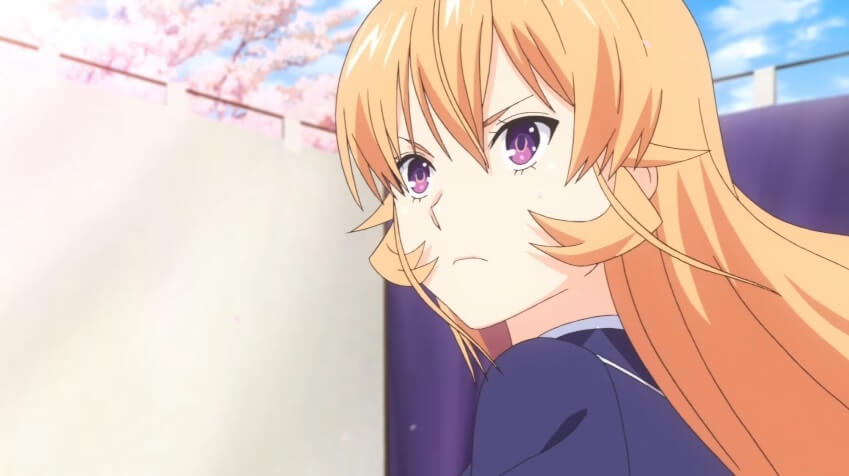 Erina was born into privilege and has the rare talent and ability to be the best cook in her generation.
This talent can cause her to be a snob at Totsuki Academy.
Professional chefs are naturally resentful of the commonplace food and will travel great distances to try to win over the next great chef.
Erina is usually cold and insists that everyone knows where they are, but she has occasionally shown a more gentle side.
When she is alone, Erina can be found reading romance manga and fantasizing about having a boyfriend.
You could even argue that her infatuation with Soma may be the reason she is so agitated around her.
9. Aoyama Mio From Kami nomi zo Shiru Sekai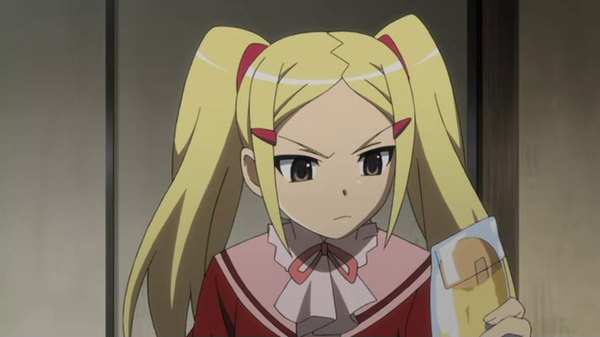 Mio recalled her father's advice to her after her father's death and the loss of her family fortune.
This advice was meant to be that Mio should live her life as if she were still extremely wealthy, which she did.
Mio refers to her peers as "commoners" and refuses to learn how change works.
This is before her secret gets out, and she can finally be happy in her own skin.
8. Nagi Sanzenin From Hayate no Gotoku!
Although most characters on this list are wealthy and well-off, Nagi would find it offensive to refer to herself as wealthy.
Although Nagi has no interest in the wealth she has inherited from her parents, she finds it difficult to make simple tasks such as making tea.
To keep her distance from others, she maintains an air of mystery in order not to be manipulated or cheated.
However, she is open to looking lovingly at Hayate, her butler.
Hayate has been her crush since the moment she first saw him.
7. Sawachika Eri From School Rumble
Eri, the beautiful daughter of a British businessman is naturally talented.
She is a strong athlete and an academic, making her the envy of many of her classmates.
However, her existence can be lonely.
Although she is surrounded by people who would be happy to be her friend and has many friends, Sawachika believes that people only talk about her superficially.
It's even more powerful when she shares her true feelings, and allows her to keep her guard down for her romantic and personal friends.
6. Benio Amakusa From Ouran Koukou Host Club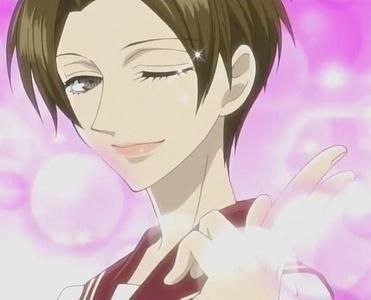 Benio is a bit different from other Himederes in that she doesn't necessarily have a lot of wealth to shape her character.
She is a strong woman who uses her power to get notoriety and acts accordingly.
The Zuka Club's President often called "The Lady of Red Rose", is loved by many.
Her militant dislike for men means that she keeps herself away from other characters until they prove worthy.
She is a skilled flirt and craves companionship.
5. Mion Takamine From Pretty Rhythm: Aurora Dream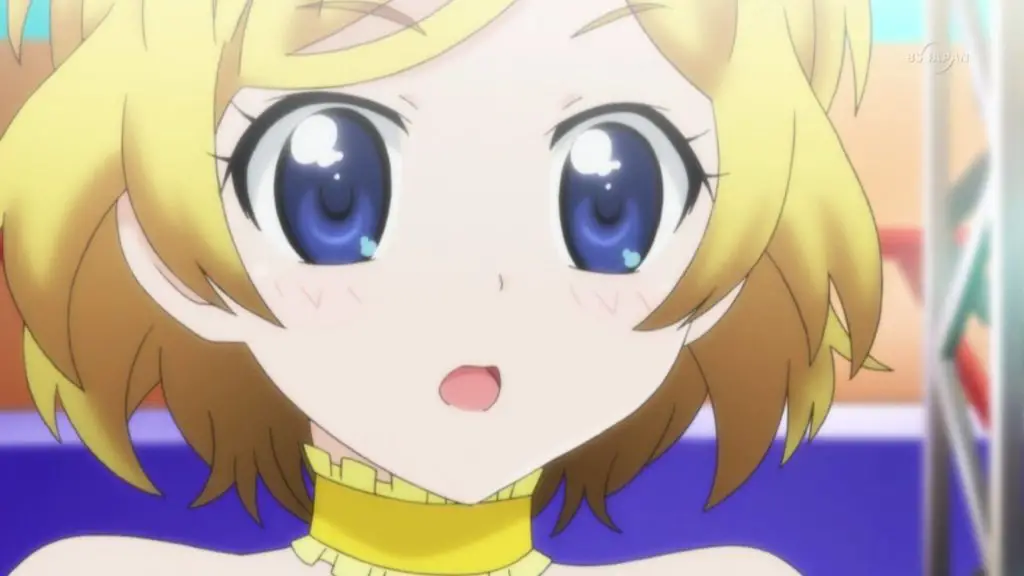 Takamine was the daughter of two business-travelling parents.
She developed a harsh and cold personality that many people described as a princess.
She is talented and hardworking but she also looks down upon people and prefers to work alone than in groups.
While she can ignore the advances of her crushes, the anime shows her openly considering the possibility of love.
She can be seen resembling some of her suitors and developing her own crushes despite her harsh words.
4. Lilith Bristol From Absolute Duo
Lilith is both a member and a gifted character from one of the wealthiest families in the world.
Lilith is sometimes bossy and petulant and views herself as unique.
She only wants to be with people who share her rare and exceptional gifts.
She is allowed to break school rules, but she still has a good relationship with most of the Kouryou Academy students.
She finds the person she can form a relationship with and becomes convinced that he is her husband.
3. Cornelia li Britannia From Code Geass: Hangyaku no Lelouch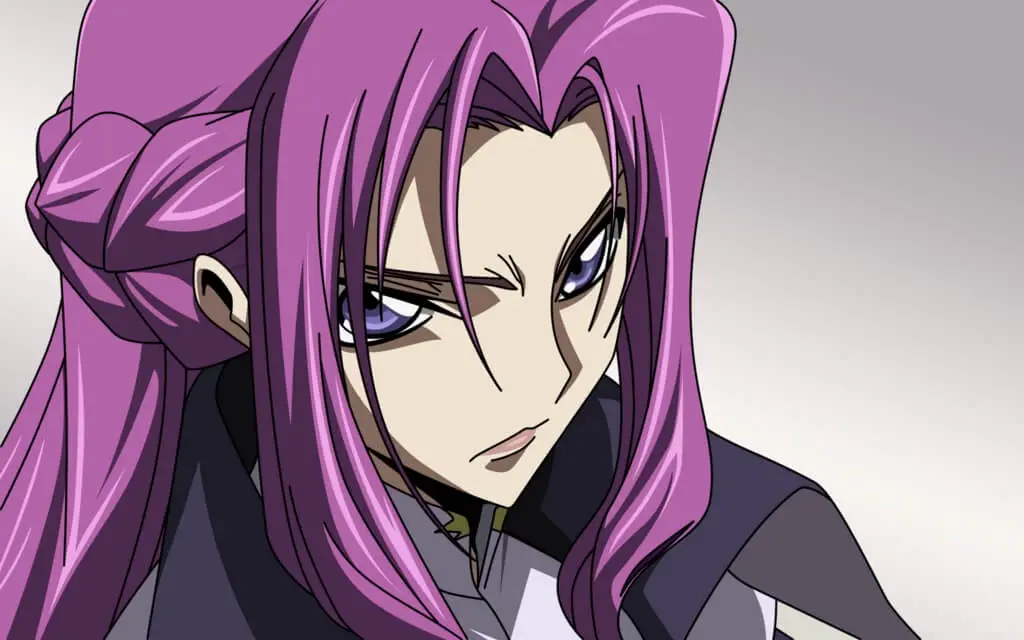 Cornelia is a Himedere character who acts like a princess, unlike many others.
Cornelia is very dismissive of people who don't share her love for her home country and kingdom.
This is due to her royal upbringing. Her role as general of Brittania cements her nationalism.
There, her cold and ruthless personality blends seamlessly with her love for military tactics.
Her knights are loyal to her despite her personality and vice versa.
Guilford is one of her most fierce knights, which she finds possible love.
2. Ayame Reikadou From Ore no Nounai Sentakushi ga, Gakuen Love Comedy wo Zenryoku de Jama Shiteiru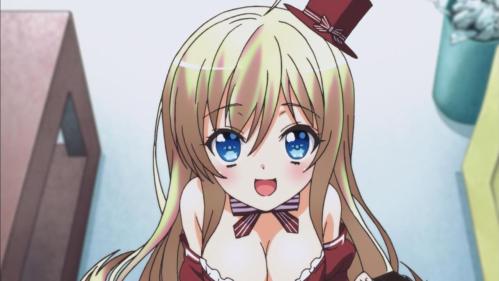 Ayame is part of the "Popular 5" faction.
Although her behaviour is modelled after the tsundere type, her dominant personality, haughty attitude, and self-awareness make her an ideal fit for the himedere subtype.
Ayame is treated like royalty by most boys in school, particularly the more masochistic, who want a girl to treat them like a slave and show no respect.
Ayame's personality and actions may be influenced by her inner insecurities.
However, she doesn't show much remorse.
She will still sometimes let her most embarrassing emotions out when pressured.
1. Celia Cumani Aintree From Walkure Romanze
Although she isn't as bossy, overbearing, or conceited as some of the characters on this list Celia's talent and upbringing made her stand out from her peers.
Celia, who is a prodigy at jousting, is also the class president.
She is also a member of the Aintree Dukes family, which is well-known for its skill in knightly pursuits.
Celia is a product of her talent and upbringing.
She often isolates herself from the outside world and her peers thinking they don't have anything in common.
She learns how much her peers love her and how they look up to her for an example of how to behave and perform on the battlefield.
She learns to love and respect others through this experience.