English dubs don't get much love. However, for those English dubs we have, let's be thankful to the companies such as Funimation for this. 
If it's a romantic comedy you're looking for I've watched each of the shows that I'm suggesting in this article.
And I'm not regretting watching any or all…
18. 5 Centimeters Per Second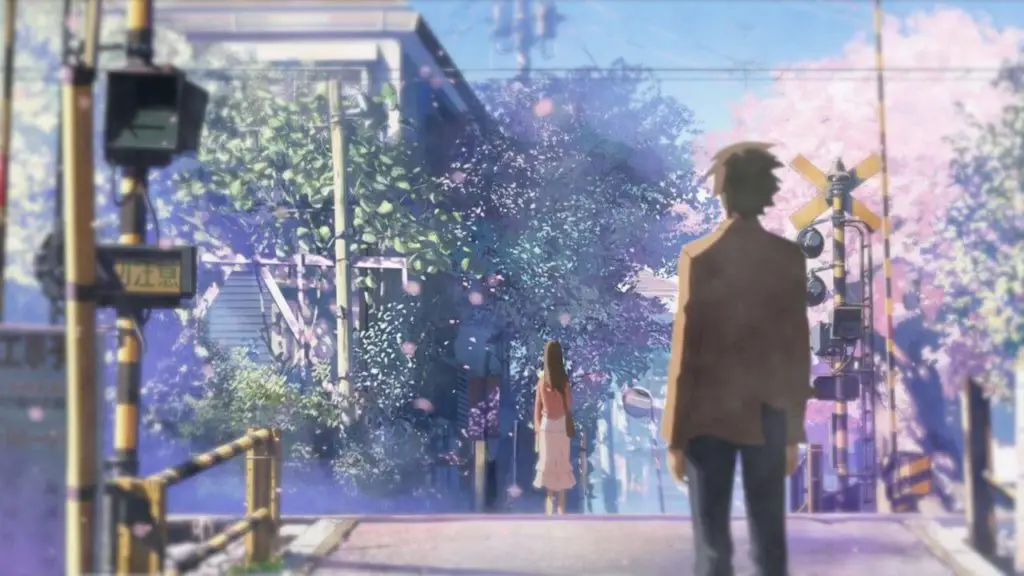 Five Centimeters Per Second is among the most romantic dubbed romances. 
The story of this anime that follows Takaki Toono as well as Akari Shinohara who have been separated. They remain in contact via correspondence. 
But, Takaki finds out he will be moving far away, and He asks to see Akari one final time. 
Even though distance has separated the two of them, it is possible to listen to their stories that are unique and hope that one day they will meet them again. 
But, over time, their connection with one another diminishes and other commitments interfere with their romance and friendship.
17. The Garden of Words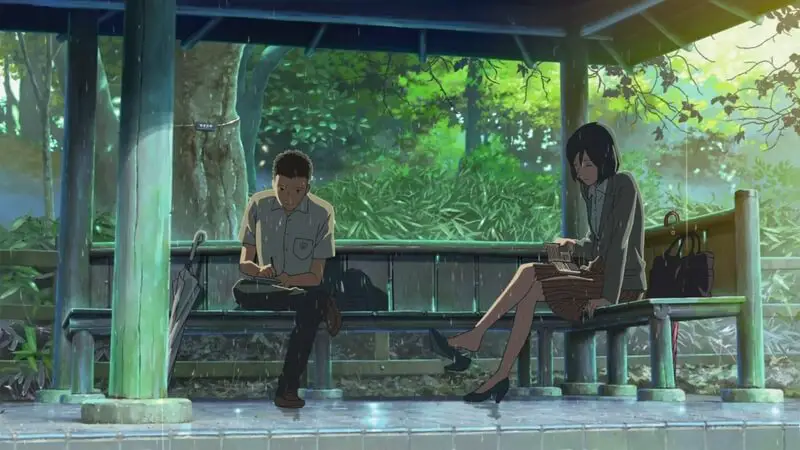 Takao Akizuki aspires to become a shoemaker. One day when it was raining, he skipped the class at his high school to draw instead. 
While drawing in a gorgeous garden, he comes across Yukari Yukino. She is gorgeous and very mysterious. 
he asks him to sketch her shoes, and the adventure begins. 
They do not introduce themselves to one another. Takao is working with the shoe he has drawn and leaves the park.
When he returns to his school, he finds out that Yukari is a teacher and was victimized by her students. In the meantime, Takao struggles in school, she doesn't wish for Yukari to go away.
There are still issues and feelings that aren't spoken about. What happens when Takao reveals the love he has for Yukari before it's too late? 
16. Your Name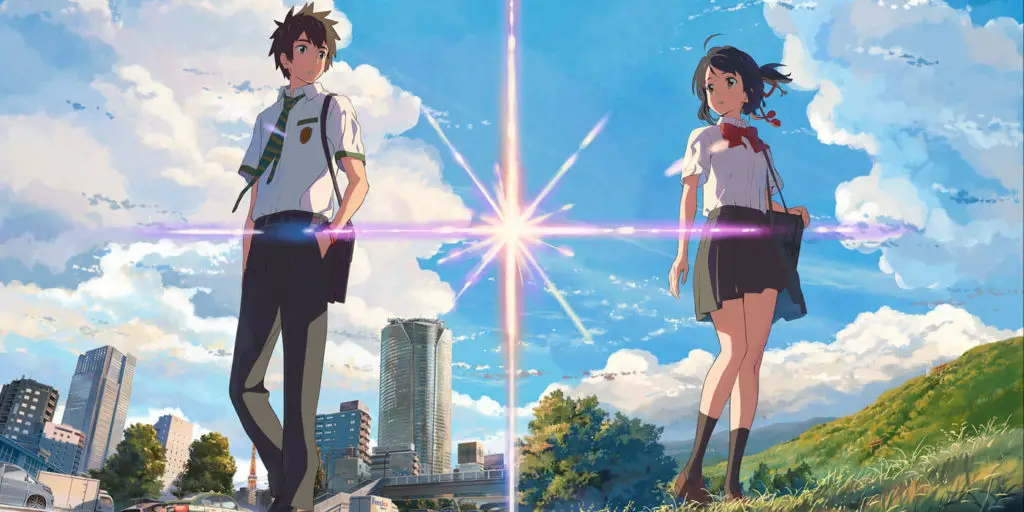 Mitsuha Miyamizu is an incoming high school student who is unhappy with her life. She lives on the mountain. But, she wants to be an ordinary boy in the city of Tokyo. 
Her life seems dull and city life is thrilling, which is the perfect choice for her. Taki Tachibana has a home in the bustling city of Tokyo and manages a full-time job and school. 
He lives a hectic urban life. Both awake in the morning, and an incident that was a bit bizarre has occurred. 
Mitsuha awakes in the center of the town, however, she's in Taki's body. Taki awakes in the countryside however, he's in Mitsuha's body. 
What happens to the grass from the other end? Can these two men find a way to get their bodies back?
15. Spice & Wolf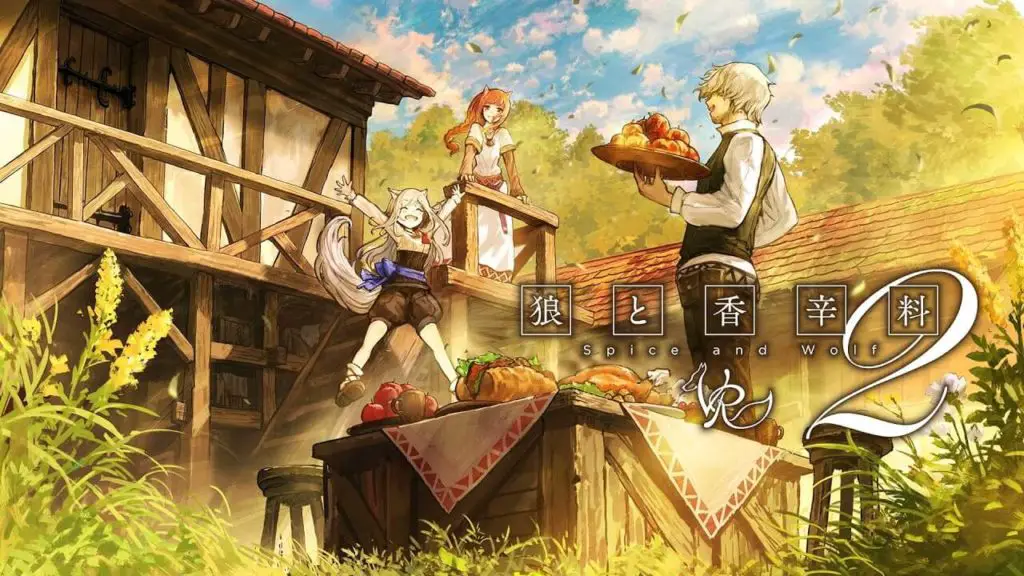 The show focuses on Kraft Lawrence, a peddler who travels from town to town. 
Towns are European-themed. He hopes to earn enough money by selling his goods to town.
On a trip to this town called Pasloe, Kraft finds a female wolf goddess who has the form of a girl even though she is 600 years of age. 
Her mission is to guard the harvest of the town's inhabitants. 
However, she is wounded because the people seem to have lost interest in her.
She bargains with Lawrence to travel with her on a trip around the world.
14. Princess Tutu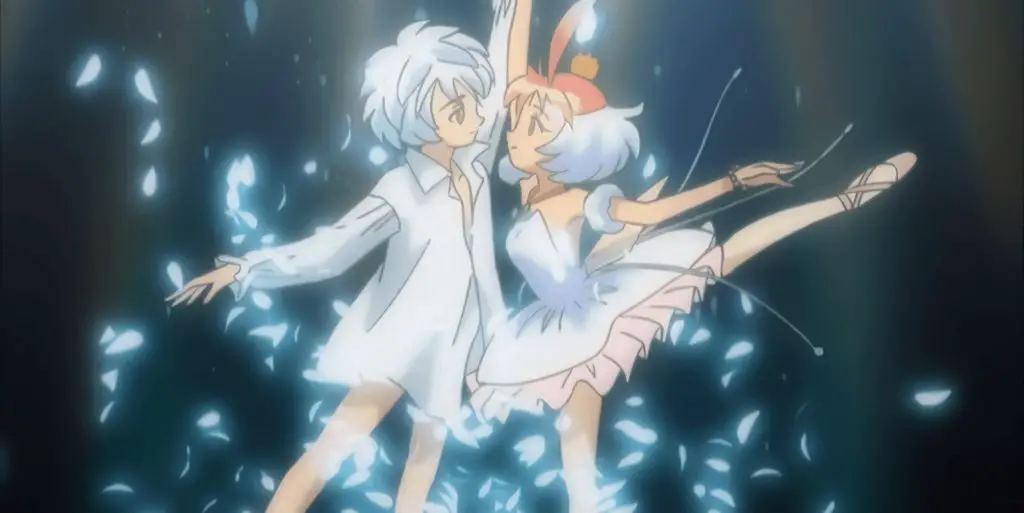 Princess Tutu has a storyline brought to life as an overly confident girl. Ahiru is a magical young lady who was an animal. 
She was changed one day by the mysterious Drosselmeyer. 
Ahiru wears a magical pendant on her neck that grants her the power to change into a stunning ballet dancer. The dance she performs can heal hurt hearts. 
Because of this, Ahiru embarks on a journey to gather the broken and lost pieces of the prince's heart. The charming romance anime dubbed is sure to tug at your heartstrings as Ahiru embarks on a quest toward a happy ever after.
13. Fruits Basket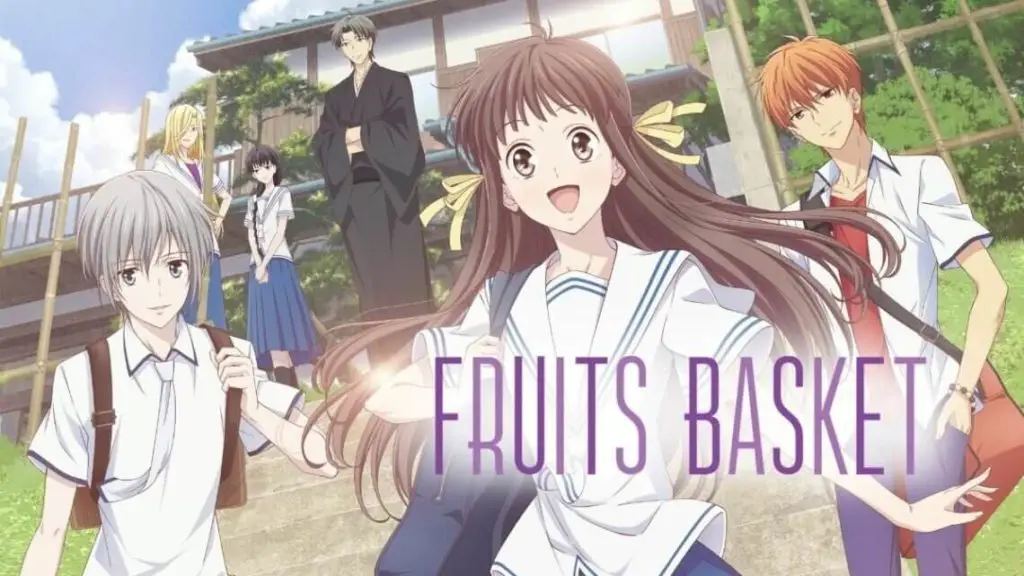 One of the world's most-loved series is also one of the top romance anime dubbed ever. 
Fruit's Basket is the story of Tooru who is in squalid, crowded woods. Tooru is discovered soon and invited to live in Souma House. Souma house. 
She discovers that the residents living there can transform into various animals when they are hugged by their opposite gender. 
The family however is cursed. Tooru embarks on a journey of loss and love to discover their secrets and help her new companions.
12. Masamune Kun No Revenge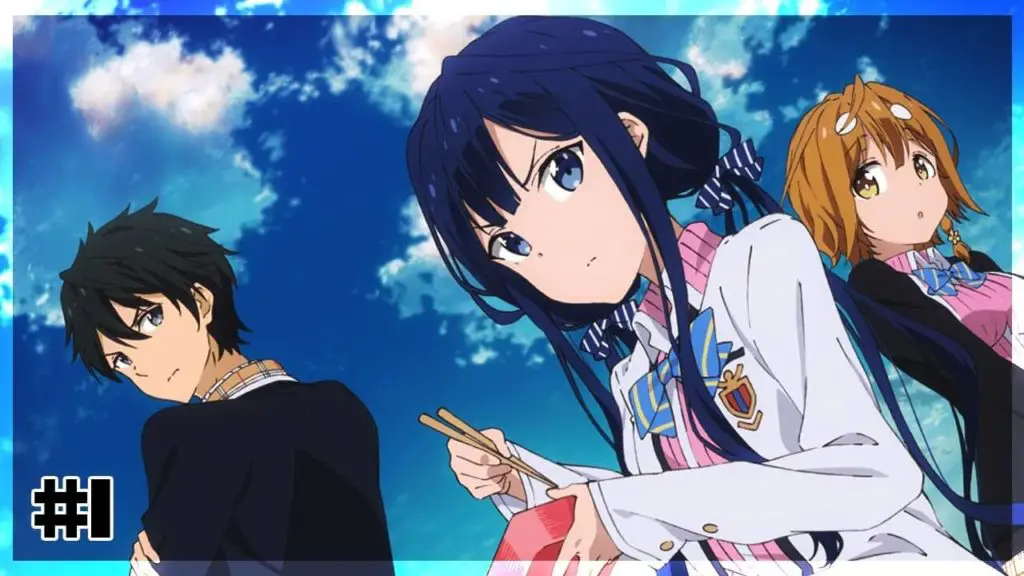 Masamune seeks revenge on his childhood rulers in this drama.

His weight formerly drew mockery.
Masamune is healthy today.

His tactics may be funny.

Masamune has many admirers, but he only wants one.
Aki Adagaki injured him in the past.

He grows closer to Aki Adagaki, but that's not the only challenge he faces.
Slowly, the romantic undercurrent and hilarious manner of life sweep you away.
11. School Rumble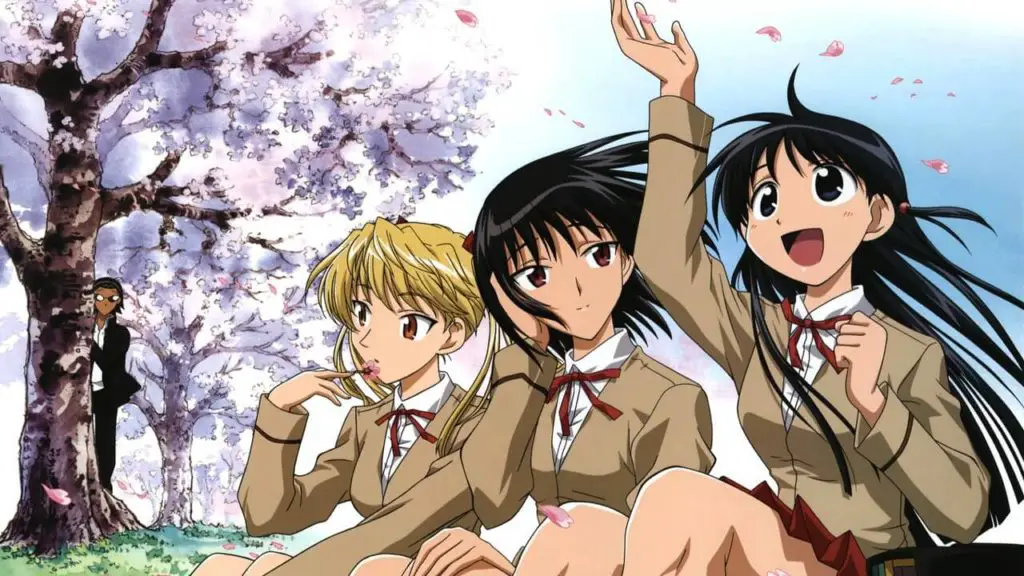 Did you remember the show I mentioned in the past, Gamers? The most effective description of School Rumble is by saying"it's like Gamers but with no "gaming" components.
The only difference is that School Rumble has more characters and is two seasons!
One thing I love in School Rumble is the focus on Harima who is the main character that is an artist. Manga artist. Of course, there's Tenma is what makes the show so hilarious in the first place.
10. Nodame Cantabile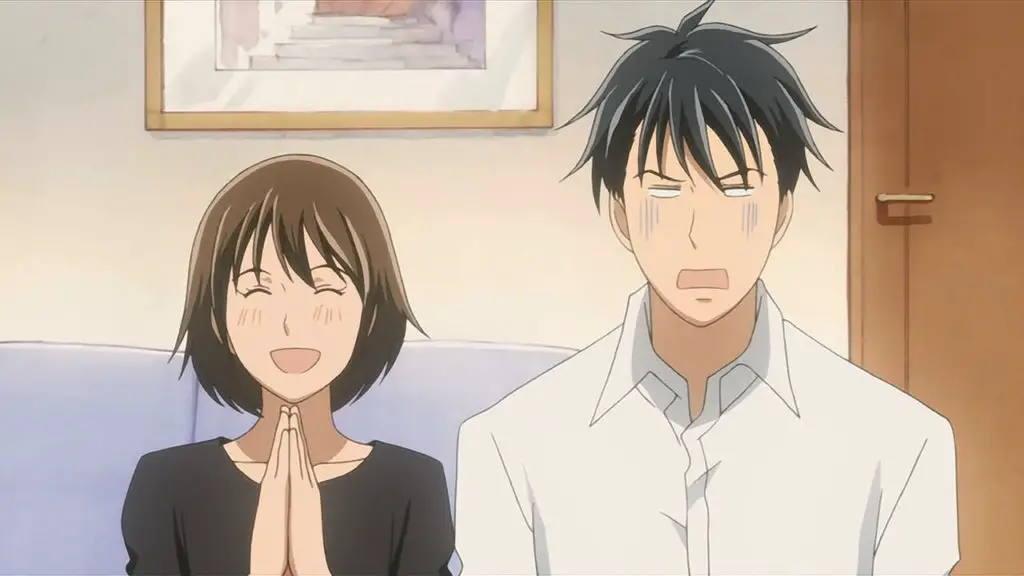 Nodame Cantabile It's a unique case. It takes music, adds some liveliness to it, mixes it with humor and romance, and can make it into an amazing piece of work.
All of the main and back characters are musicians who have distinctive skills. Each has its own set of goals to elevate its talent to the next level.
Contrary to the majority of rom-coms, Nodame Cantabile has also been dubbed Seinen. The age of the characters is between 19 and 30. It is refreshing, especially because of its art style and animation.
9. Love, Chuunibyou & Other Delusions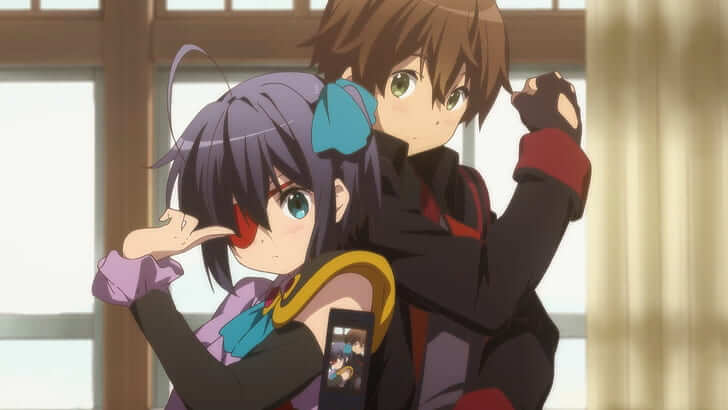 Chuunibyou can be described as the type of anime that I've discarded halfway through, I realized: "maybe I'm being too harsh, so I'll revisit it".
The reason is that Chuunibyou's comedy is bizarre and will make you laugh at the absurdity of the entire routine.
But it does get better. If you get to enjoy the show, you'll be loving Chuunibyou as among the top romances com's you've seen.
This is in a class of its own, and is among the very few anime shows that can match it 100 percent.
8. Clannad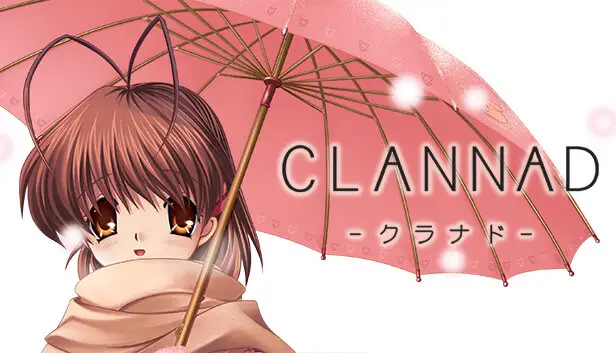 Clannad is divided into two distinct series. 
The first season is pure rom-com. Humour, jokes, funny episodes, funny people… Everything that's there. There are also moments when things become serious.
Season 2 however is more comedy and less romance.
This is the place where Clannad is at its best and smacks you in the stomach the most powerfully… because the outcome is one of the most heartbreaking, saddest things a romance anime ever delivered.
This is the thing that makes Clannad unique.
7. Toradora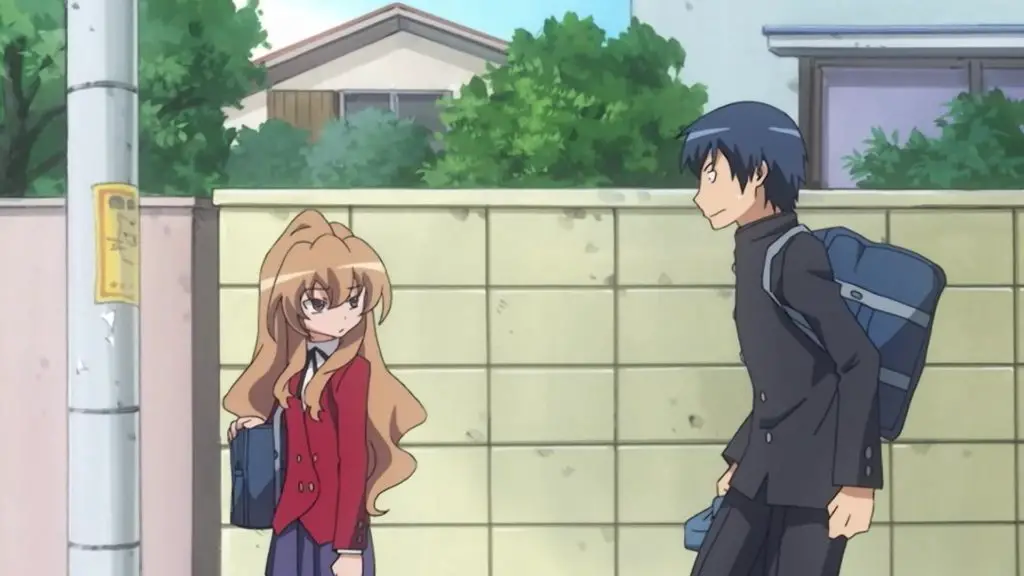 Also produced in the hands of J.C Staff, the show takes shows based on rom-coms to new levels of emotion. I almost quit Toradora up until episodes 6-7. Then I realized what a masterpiece of a show Toradora is.
It will make you dislike certain characters, but you'll fall in love with them after you get to get to know them better. Also, the physical fights that are later in the series will be awe-inspiring.
An animated series that can cause you to feel all kinds of emotions is worthy of recommending to rom-com lovers.
6. My Bride Is A Mermaid
A helpless teenager plunges into the sea and is almost drowned because the water is too rough for him to swim. The cocky way he acted led him to this situation.
The cliches of the first episodes aside, once you've gotten over this, the humor that is seen in My Bride Is A Mermaid is hilariously good (and skillfully insensitive).
It's my top option for anyone searching for humorous, sweet and relatable, and hilarious 'the fu**' Rom-coms to dive into.
5. Monthly Girls Nozaki Kun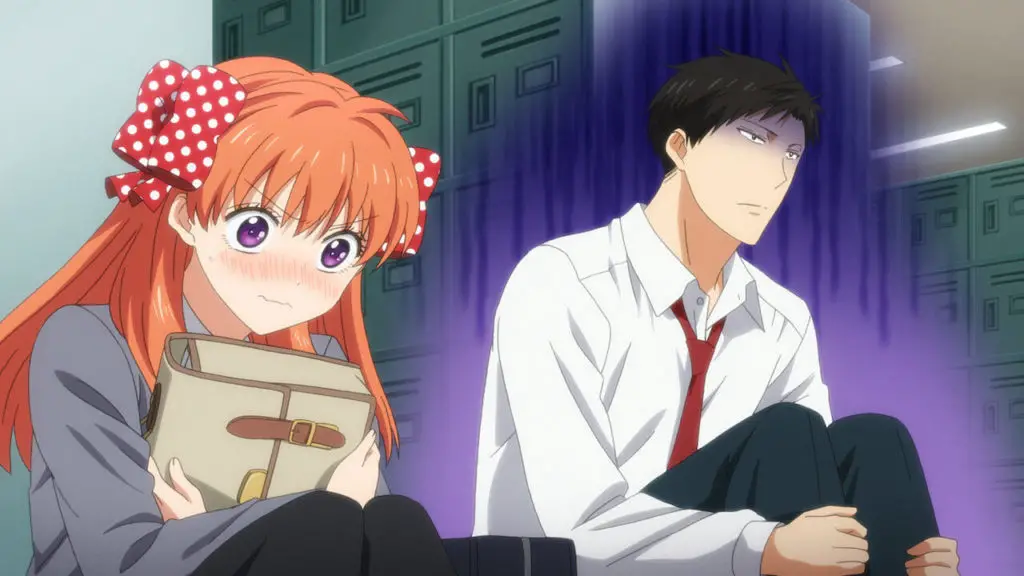 You could complete the anime in just 4 hours if you want to because it's short (like Gamers).
It's a wacky rom-com about Nozaki Kun the manga artist, and Chiyo Sakura. Sakura is a lovely girl who's romantically attracted to Nozaki. However, he's too dense and uninformed to understand the potential.
From where I'm sitting I'd say that the comedy is fresh and fun, and I've had a few enjoyable moments with this show that I will never forget.
4. Haganai I Don't Have Many Friends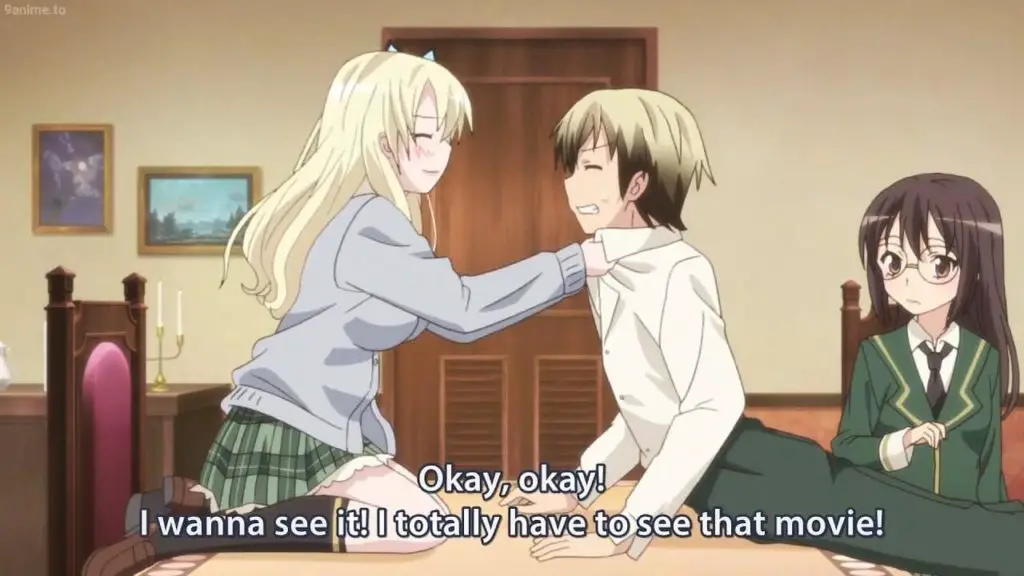 In case you're not able to tell that this is a sexual harem. It's not just a rom-com series but in general. If you don't mind the series, then you'll get to know Haganai quickly.
It's about friendship at the core of it and how the main characters handle loneliness. And then there's the issue of bullying (which can make you angry). No character is the same.
They're either bizarre and laid-back, or annoying or sweet when it comes to personalities.
3. Maid Sama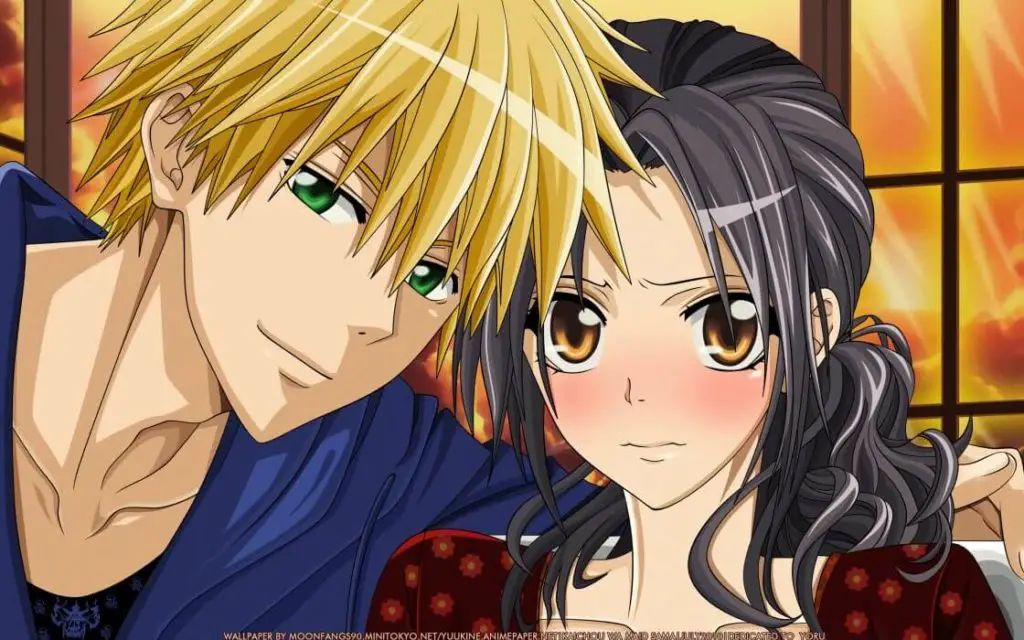 The story begins "serious" and focuses on Misaki Ayuzawa, who is a student council president during the day, and a maid at night at a cafe for maids.
Her father abandoned the family and ran away, carrying a huge debt he owed him.
Now she's compelled (or driven) to pay off the loan by working at the same time as she's at school.
This tale is essential since what follows will become more clear as you get deeper into the Maid Sama.
It is home to the top main characters in a rom-com that blends a good amount of humor and dramatic moments.
2. Gamers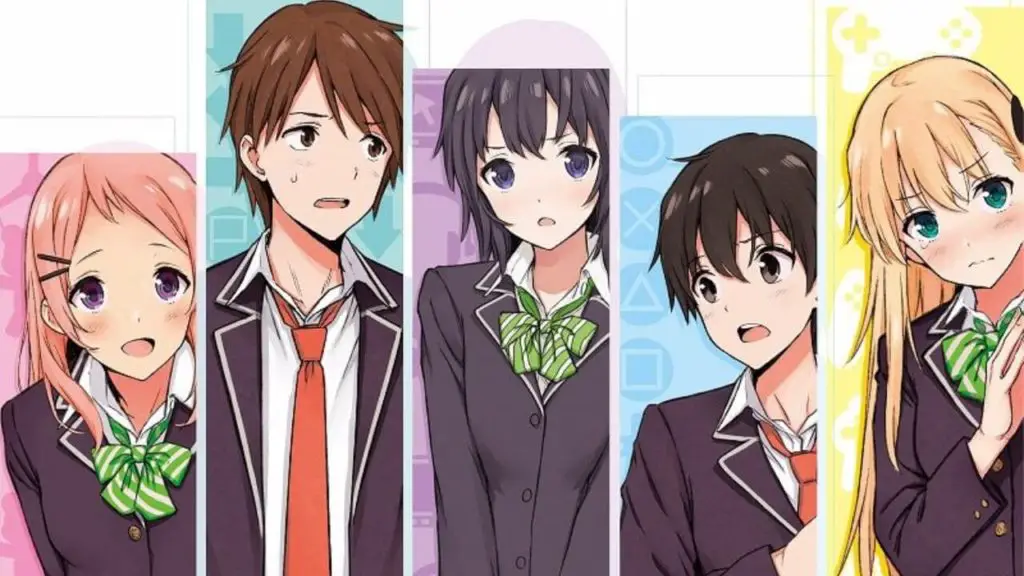 Similar to Masamune Ku No Revenge Gamers was released in the year 2017. It's a "stand-out" series of rom-coms.
In the end, it focuses on gaming culture with gaming references. It is and is accompanied by plain silly comedy and outrageous romantic miscommunications.
This is what sets Gamers from other rom-com series. Its theme is distinctive and if you enjoy it, you will not regret it for even a second.
1. Full Metal Panic Fumoffu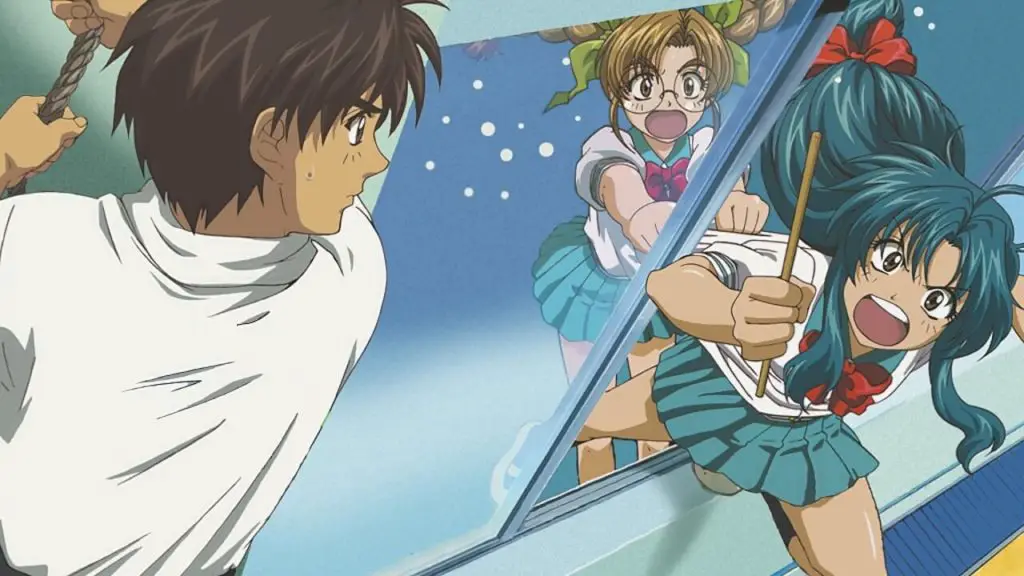 I would not recommend watching this show without having seen Full Metal Panic season 1 and season 2… because it's a spinoff series that is nothing to relate to its military/action-packed Mecha predecessors.
If you're not able to stop yourself, you need to be aware that Full Metal Panic Fumoffu has one of the best-executed comedies you'll ever see. The taste is even better if you've seen the first episodes of FMP.
I had no idea that it could be so hilarious.