Here's a nice gift for hentai aficionados.
We know many of you adore extreme and odd hentai anime (that's what it's generally about), so we've compiled a list of the most intense s*xual activities.
This time, the @ss rules.
We bring you some of the industry's s*xiest backdoors.
All of our choices are current, but we should also highlight Requiem ([email protected] Sanctuary), Night Shift Nurses, and Dorei Kaigo.
This selection of [email protected] hentai is for adventurers who prefer tight spaces. Enjoy!
18. Sei Brunehilde Gakuen Shoujo Kishidan to Junpaku no Panty The Animation
Miyako and Kabuto are high school students whose families have arranged their marriage in Sei Brunehilde Gakuen.
Miyako, Kabuto's fiancée, does everything she can to satisfy him, even sucking him dry in the morning.
Despite Miyako's commitment, Kabuto has concerns about their marriage. Miyako wants to dispel Kabuto's doubts.
What better way to show love than to let someone into your b*tthole? We don't care if they're compatible.
Miyako utilizes vibrators in public, wears butt plugs, and has both her holes delighted by Kabuto.
Yes, we see all that. Sei Brunehilde Gakuen is a visual, animated show with amazing an*l activity.
17. Pinkerton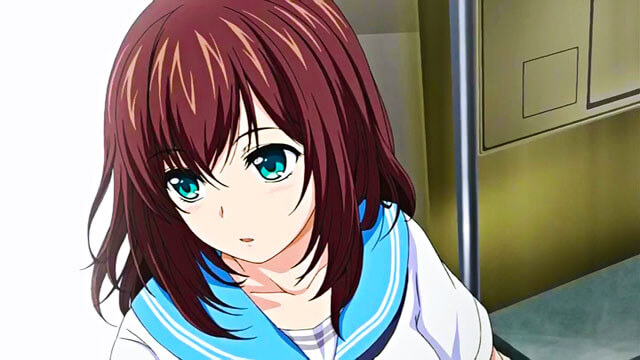 Pinkerton features weird s*x stories with terrible chicks. The first episode has two storylines.
First, a girl must repay money her father stole by being the s*x toy of every old, fat businessman at the company.
In the second narrative, a high school student takes the wrong bus full of hungry naked males.
All of these stories include young females being forced by older men and understanding how slutty they can be.
Pinkerton has both rough and an*l s*x. If you like r*pe scenes and brutal s*x, you'll like seeing older males take high school girls' an*l virginities.
16. Mashou No Nie 3
Mashou no Nie 3 is the best anime here. It contains a well-developed plot (for hentai) with pirates, royalty, deceit, and action.
Mashou no Nie 3 begins with pirates kidnapping the Queen and her sister with bad intentions.
Raping, sodomy, bondage, and other brutal s*x will be common. An*l action begins early. You'll see nasty pirates masturbating on the Queen and Princess. Royal as*es are best.
15. Kyouka!
Energy Kyouka is a hilarious hentai show about a promiscuous schoolgirl who sells her body to pay her phone bill.
Leona, the Class President, catches Kyouka red-handed and blackmails her into attending a private party.
Leona isn't the sophisticated girl Kyouka thinks she is; she runs a brothel in her home.
Energy Kyouka presents us with two chicks, one voluptuous and one sweet, doing what they know best in the wildest f*ck fest.
The two females get all their holes stuffed and are soaked in men's love juice during this s*x party. Kyouka and Leona will try hard to delight you.
14. Nudist Beach School Trip!
The title says it all. Someone sent high schoolers to a nude beach.
No one wants to boner in front of everyone because it's disgusting, but with so many b**bs and butts, it's practically impossible.
When someone becomes rough on this beach, the girls provide a hand… and their lovely bodies.
The best moment, and presumably the one you (an*l lovers) are hoping for, is when the group leader, a super-hot blonde chick with massive breasts, urges every guy at the beach to shove their big pieces of meat into her every hole.
This s*xy girl f*cks multiple d*cks and teenagers with her b*tthole. You have advanced analytic capabilities.
13. Futabu!!!!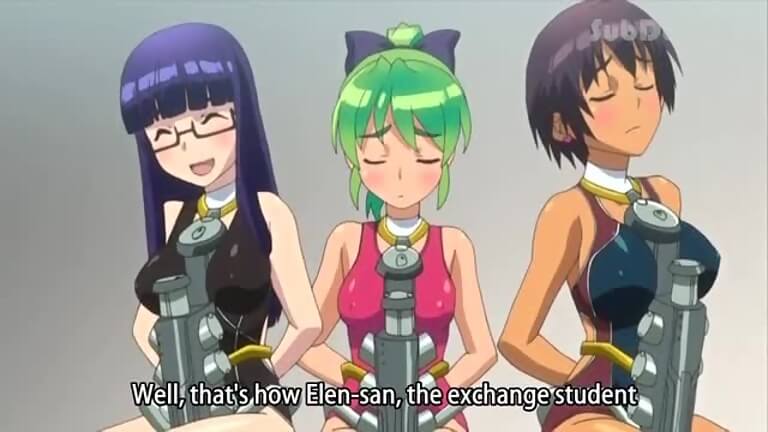 Futabu was essential. This is our list's strangest hentai animation. Futabu is a Japanese anime franchise.
Futabu features ladies with dicks. It's over. Girls with female and male genitals use them often.
In the first episode of Futabu!!, the Futanari girls visit a hot spring and have s*x with each other.
At the hot spring, the cute and tiny class president is sandwiched by the vice president and Aya, the tomboy of the group, whose hobby is stretching out tiny holes like the president's tight a*s.
This show is fun, but not for everyone (not everyone likes ladies with dicks).
12. Baka na Imouto wo Rikou ni Suru no wa Ore na Ken ni Tsuite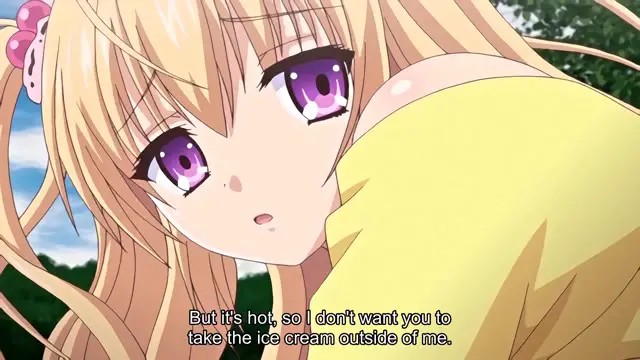 We love Baka na Imouto. This show feels horrible since an adolescent forces his big-breasted little sister Hana into drinking his c*m and having s*x with him, but that's what makes it so nice.
If you're okay with incestuous relationships, you'll appreciate seeing Hana learn disgusting things from her wicked brother.
If you're seeking an*l action, watch Baka na Imouto's second episode, when Hana's brother takes his lovely little sister from behind.
This guy gets inside that tight booty. This show is so incorrect that it makes our top three.
11. Dropout
Dropout is a unique tale and beautiful animation.
It's set in a universe where female high school "dropouts" are forced to be s*x sl*ves for the best male students. Niimi-senpai, kun's intelligent, sensuous Reika Shichijou, becomes his s*x toy.
The nerdy kid gets to rape his dream girl's ex-boyfriend in this show, which is fantastic.
Wow! Reika intends to teach her ex a lesson by inviting Niimi-kun. Reika isn't only a s*x beast with a fat, gorgeous a*s. She's extraordinary.
10. Mankitsu Happening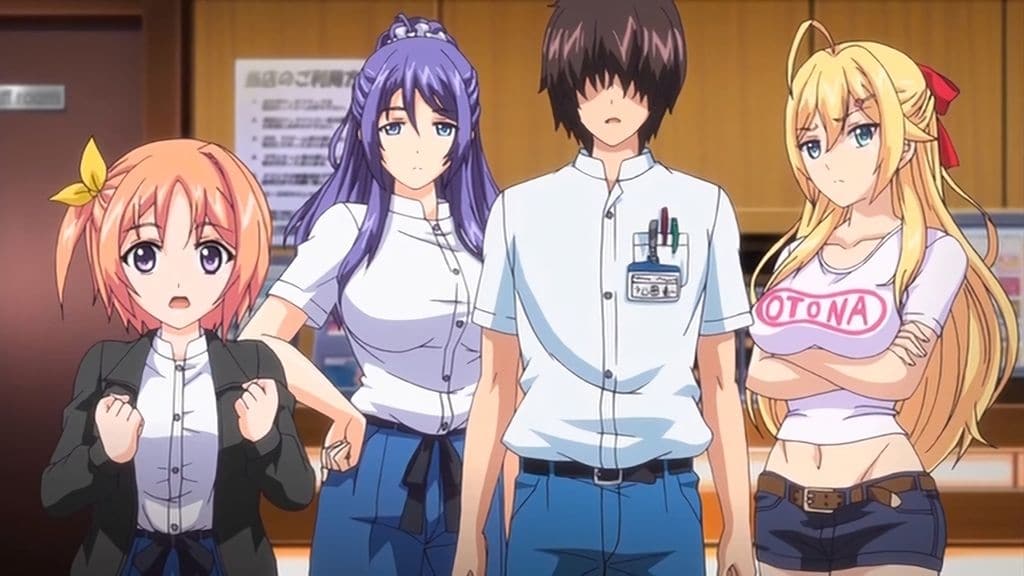 Mankitsu Happening is a seductive, humorous show about a cursed man. Lucky curse. Keiichi Oyamada can't keep a job since he always has s*x with his co-workers.
Mankitsu Happening's second episode has the most an*l s*x.
There, he meets Otona, an idol who falls in love with Keiichi and decides to date him, Kururu, and Rei.
Rei also wants Keiichi to insert his enormous object inside her delectable butt cheeks. That's unavoidable. She utilized "magic."
9. Soukou Seiki YSphere
Two girls end up destroying an anti-human group that threatens humanity.
They have no powers except friendliness and intend to make adversaries ej*culate to kill them.
Soukousei Do idiotic plots matter in hentai? When there are plenty of s*x scenes, the plot isn't as important, and that's the case here. There's lots of an*l action.
8. Akane Wa Tsumare Somerareru
It's against the rules for a baseball manager to fall in love with a player.
They keep their relationship hidden, and the coach catches her.
She becomes the coach's s*x sl*ve to keep her sweetheart on the squad.
Akane wa Tsumare Somerareru is a painful NTR hentai anime with great an*l penetration. The animation is great, and there are no dull moments.
If you're seeking an an*l hentai anime, add this one to your list.
7. Jashin Shoukan
Ichirou wastes his company's money on hostess bars. She escapes to the mountains and finds a lovely mil|, her stunning daughter, and a hot maid.
He can't resist his urges and seduces these women.
Jashin Shoukan has mi|f, maid, intense s*x, an*l penetrations, mystery, superb animation, and a decent plot. It's the best an*l hentai animation, so watch it.
6. Mako-chan Kaihatsu Nikki
Kaoru accepts a friend's proposal. She craves her brother's stuff, despite their good connection. Her non-blood brother stages all this to hit her harder.
Mako-chan Kaihatsu Nikki isn't guilty because the girl's boyfriend never finds out. She appreciates both lads' goods while they slobber on her.
5. Himawari wa yoru ni saku
Norihito's mistake costs the company money.
To cover losses, the company's president asks him to send his wife as secretary for three months. The president teaches her to be an an*l-craving sl*ve in three months.
Himawari wa Yoru ni Saku is a great NTR hentai. Style, voice acting, and s*xual penetration are top-notch.
If you're going to watch this an*l hentai animation, make sure to have some Kleenex handy.
4. Starless: 21st-Century Nymphomaniacs
Yukito finds a high-paying summer job at a mountain home. After arrival, he discovers his job is to be a s*x tool for the odd family and other servants.
Futanari characters with weird desires? You wouldn't guess many an*ls. Normal hentai watchers find starless anime odd, but you'll love it.
3. Oppai Infinity the Animation
Miu loves Haruka, but she insults her. Haruka planned some s*xual stuff for Miu that she can't refuse.
Oppai Infinity The Animation's one episode stands out for its plot, s*xual situations, and the gang bang.
If you want a gang bang, watch An*l Hetai Anime tonight.
2. Suketto Sanjou
Ryuuji is distracted by two s*xy opposition team members. Sandy and Wendy bet with him. Wendy bets her virginity when Sandy gives them wine.
Ryuuji's squad wins. Ryuuji bangs Wendy while the squad drinks. However, he ends up with Sandy and Wendy.
We included this anime because of a double-pegging moment in the first episode. Ryuuji follows Sandy in Wendy's a*s as she bends.
With amazing animation and relentless s*xual banging, an*l activity never ends.
1. Himekishi Lilia
Lilia's brother Dirk makes a bargain with the demon king to capture the realm by force. Lilia must reach maximum s*xual ecstasy to give the demon king her sacred vitality. Dirk's promise:
Himekishi Lilia has a fantasy setting, magic, tentacles, monsters, and big gang bangs. In the last episode, hundreds of guys gang-bang her.
It's fantastic when paired with an*l action. Himekishi Lilia provides an*l r*pe hentai anime