I think it's awesome when people let their dreadlocks loose all over the place.
This culturally significant hairdo is incredibly versatile and one of a kind.
And at no additional cost, you may give your sim any one of several beautiful new hairdos!
When it comes to dreadlocks, The Sims 4 has you covered from head to toe, from Troy Polamalu to Bob Marley, and everything in between.
18. Yvette Dreads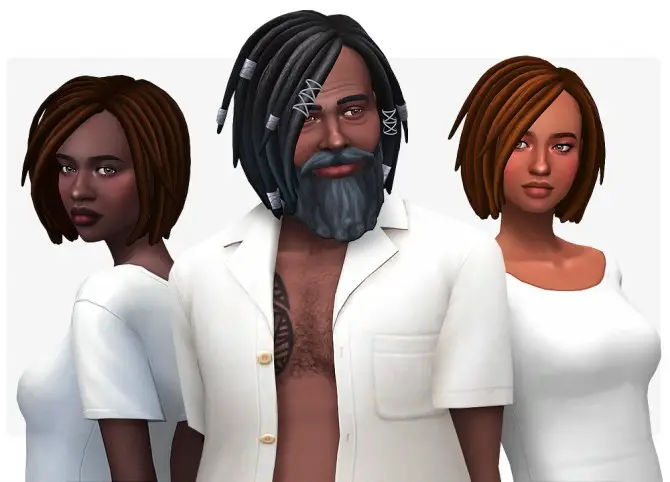 With that new do, doesn't she seem just adorable?
By the way, just picture your male sims with these dreadlocks; wouldn't that be gorgeous?
It features an Ombre overlay as standard. The category of hats now has an extra item to choose from.
17. Imani Hair Set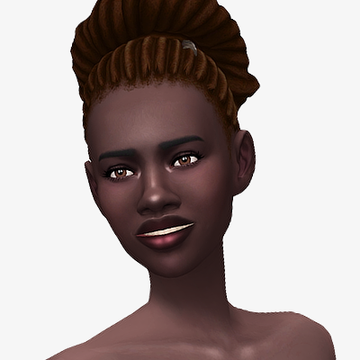 Our second fave for sure. This is a 24-shade hairdo that can be used for either male or female Sims and comes in a variety of colors.
There is an alternative that does not include hair bangs. Proceed with the installation by going to this page.
Take this top with you as well, because why not?
16. PIECE HAIR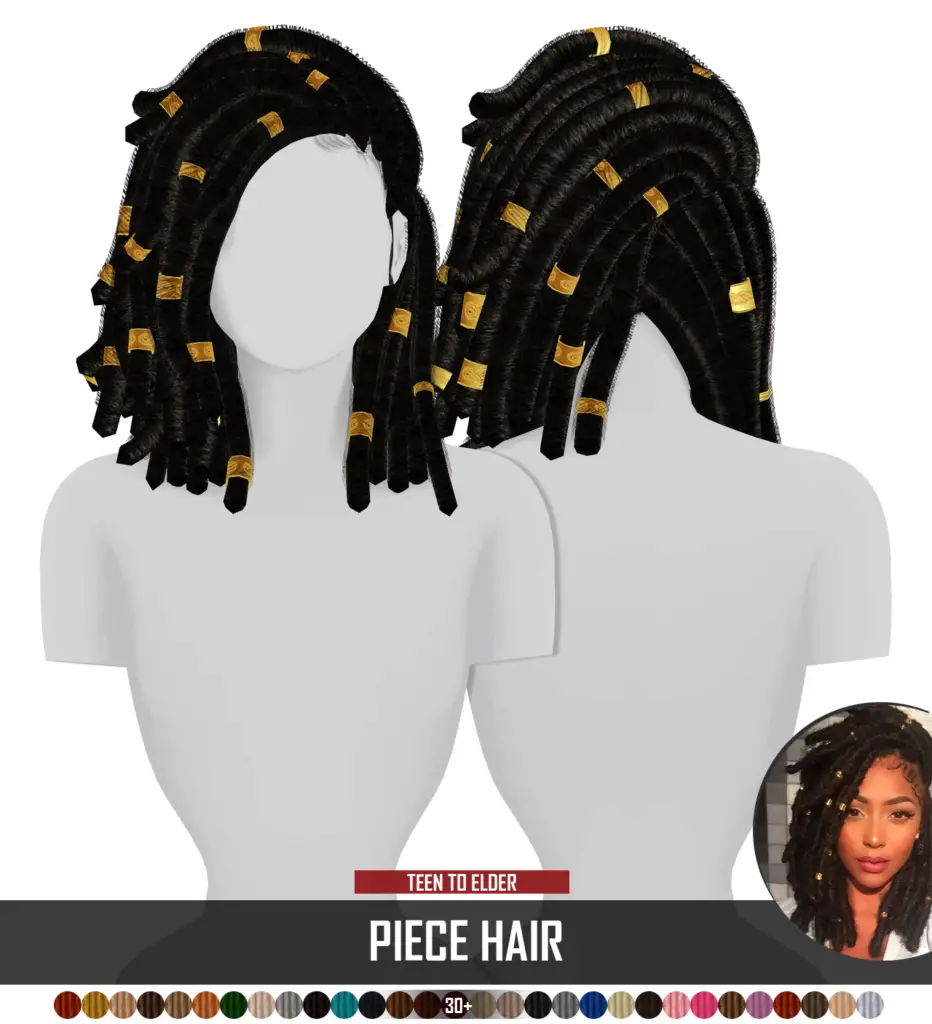 Our dreadlocks style is undeniably unique compared to the others on this list.
Since it is compatible with the main game, what are you waiting for?
Install from the page you're on now.
Take a look at some fantastic add-ons for The Sims 4 here.
15. City Braids for Both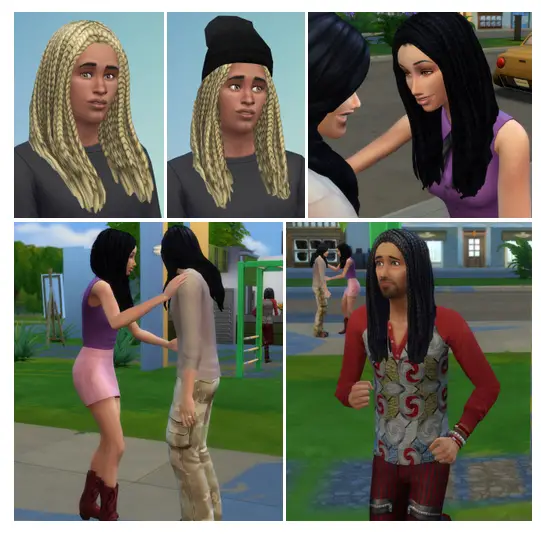 You can't go wrong with these city braids if your Sim is trying to make a fashion statement in the city.
The dreads may be worn straight or curled, so you have options. The male and female Sims can both use them.
I find that the golden locks make the curly dreadlock stand out even more.
14. Dreads Ponytail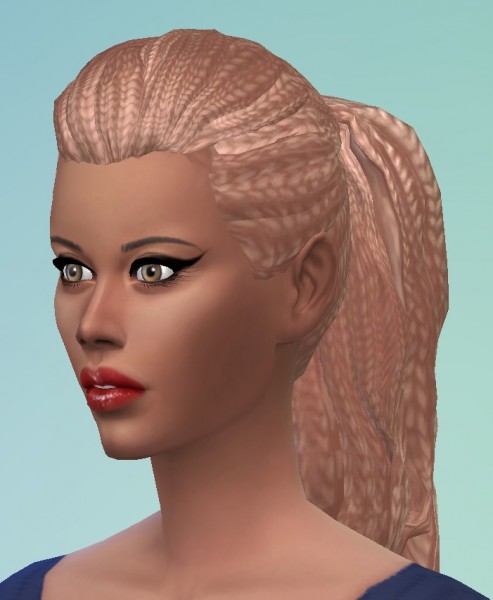 Is your goal to appear as though you own the place? Which one of you is the boss?
If so, that horrible ponytail very well sums up the corporate world.
A smooth, back-combed ponytail full of neatly entangled dreadlocks.
This is a sophisticated outfit for any woman who wants to make her mark in the business world.
If your Sim is wearing this outfit, it's probably best not to make them furious.
13. Sahara Dreads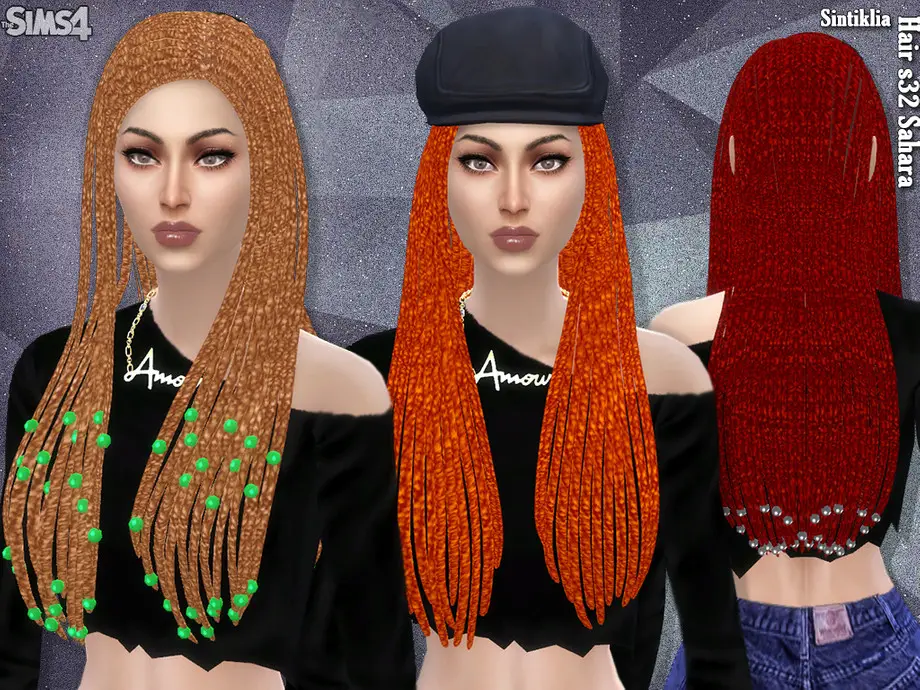 To complement the various dreadlock designs, other accessories are often worn.
This CC, made by SintikliaSims, gives your Sim a long dreadlock style with beads at the ends.
Among the 42 possible color combinations, golden blonde and jet black stand out.
There is an option in this CC to disable the accessory, so your Sim may maintain its natural appearance if you so want.
12. Rasta Bun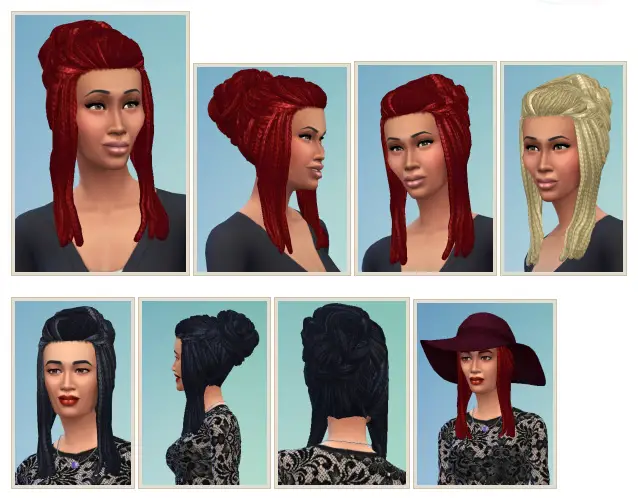 Strong and stylish.
This Rasta bun makes me think about those things.
The hair is cut short at the shoulders and twisted into a Rastafarian bun, a style that accurately pays tribute to the original Jamaican haircut.
This hairstyle is great for Sims from many walks of life, whether they're listening to Buffalo Soldier or walking the runway.
11. Braid Bun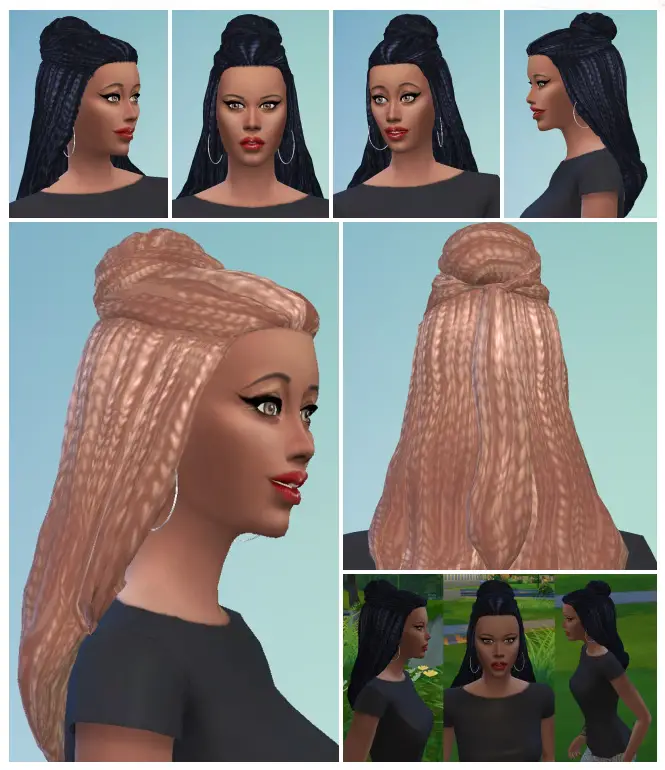 This braided bun is another sophisticated style with a touch of the boss-lady.
The hair is pulled back into a bun, and braids hang down from the back.
A genuine business owner would probably dress like this.
This cut is ideal for those who want to convey a no-nonsense, "don't mess with me" vibe.
10. Dixie Dreads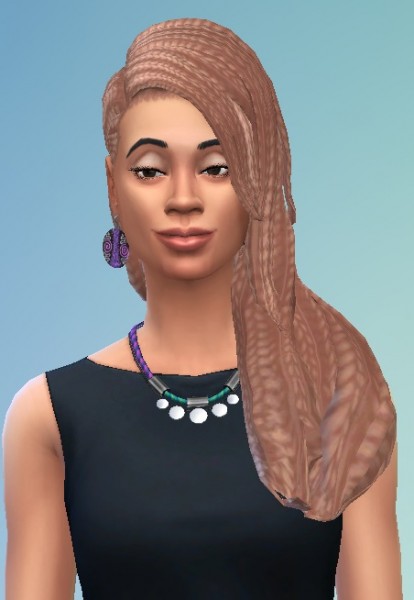 Want some long, luscious dreadlocks?
This CC is the Dixie Dreads you've been looking for.
Gorgeous dreadlocks that reach the chest can elevate any outfit for your Sim.
I think this style would look well on just about everybody.
The best way to describe this hairdo is as the alcoholic equivalent of a big glass of wine; that is to say, luscious and opulent.
9. Lead Lillith Day Lily Hair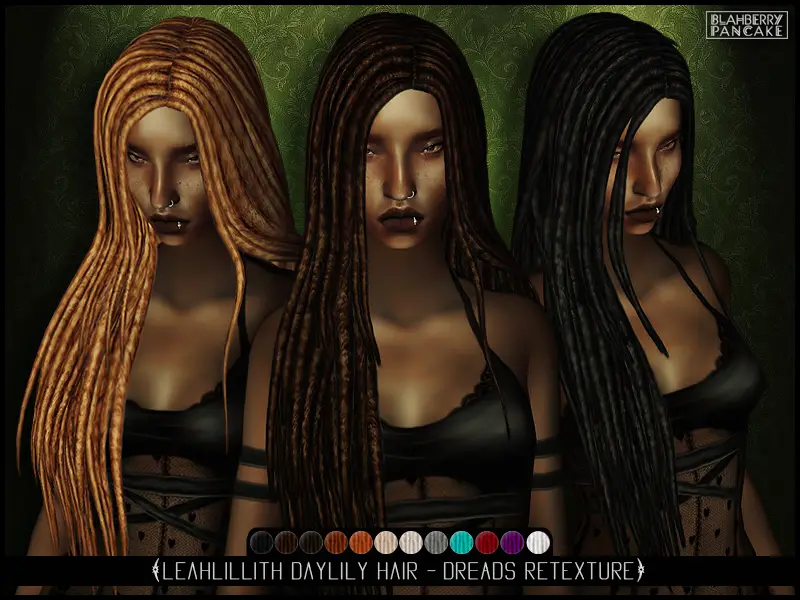 These unique dreadlocks from Blahberry Pancake are perfect for your vampire or gothic Sim.
This dark, drawn-out, multicolored hairstyle is perfect for all you gloomy Sims.
Dark dreadlocks are a stylish way to keep the garlic underground and out of the sun.
8. Electric Dreads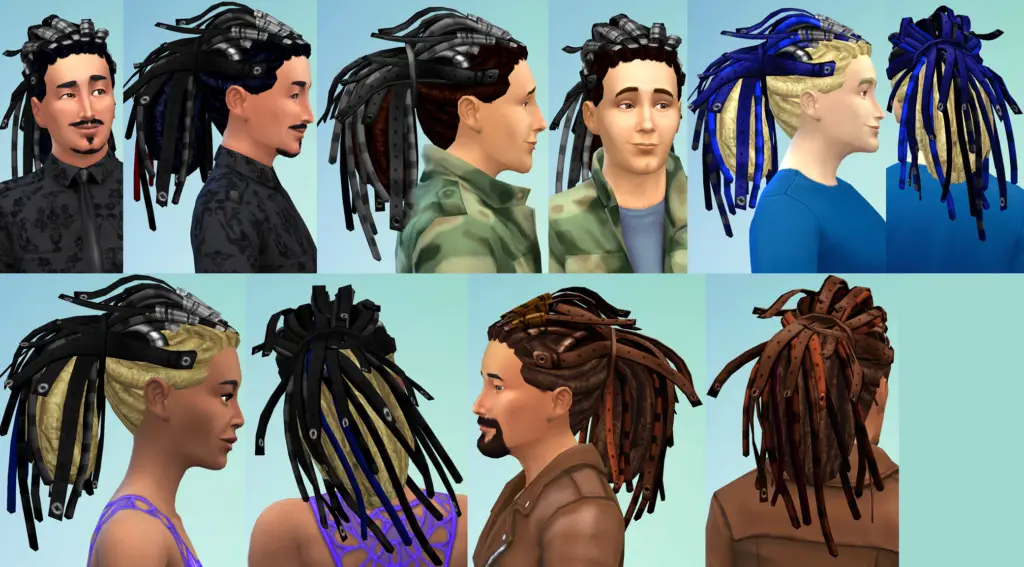 Let's shift gears from vamps to musicians.
Esmeralda's electric dreads are a radical update on the classic dreadlock.
Each design is a variation of the traditional dreadlock style and uses two or three distinct hair colors.
Dark grey, white, and sky-blue dye for all the rockin' oldies is my particular favorite for the senior appearance.
To get this intimidating appearance, your Sim will need to channel their inner Hendrix and strum their guitar.
7. Messy Bun Dreads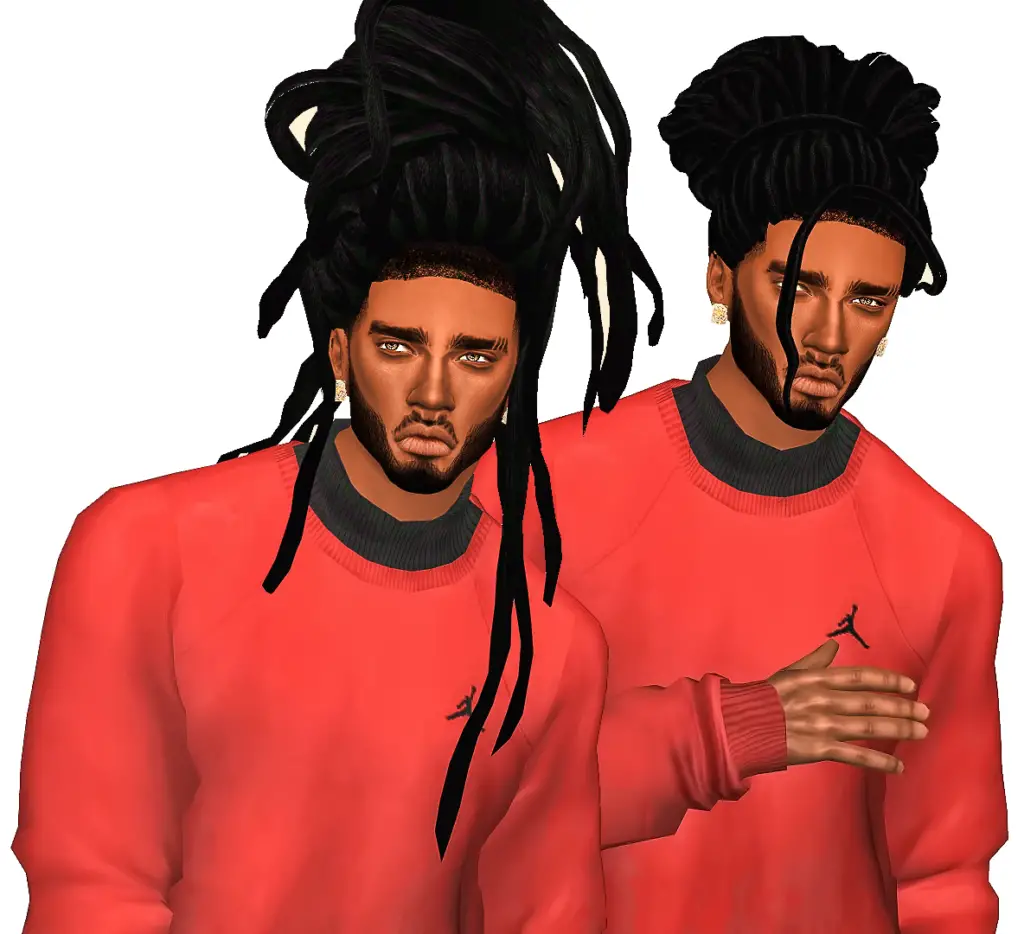 One may argue that this is one of the more unusual looks we have available.
The enormous messy bun dread that ebonix sims have brought to the game looks fantastic.
A high-wrapped bun is the focal point of this style, with long dreads falling to the chest area.
There are two variations of this style: one is a tighter bun with fewer dreads, and the other is the more noticeable version.
Have a go with both and see which one you prefer.
6. High Twisted Dreads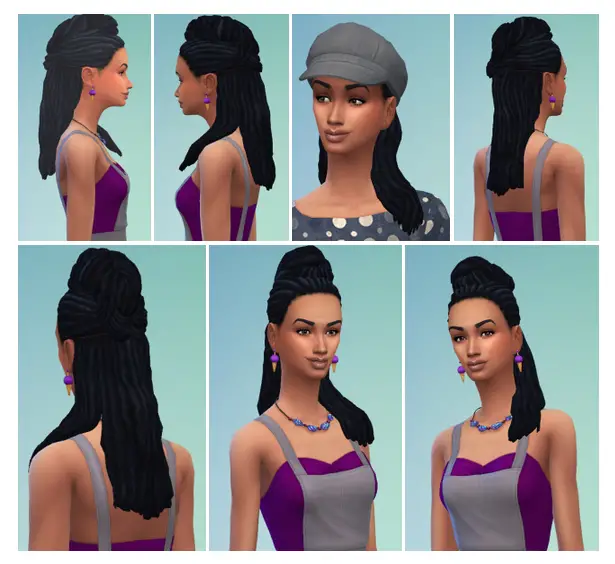 In search of a neater alternative for your dreadlocks?
This hairdo exudes a sense of sophisticated flair, making it perfect for weddings and other black tie events.
It has a high twister braid and a short, clean back. Fit for a wedding or a fancy dinner out.
You may even adopt this hairstyle to increase your chances of getting engaged and married!
5. Dreads with Hair Clip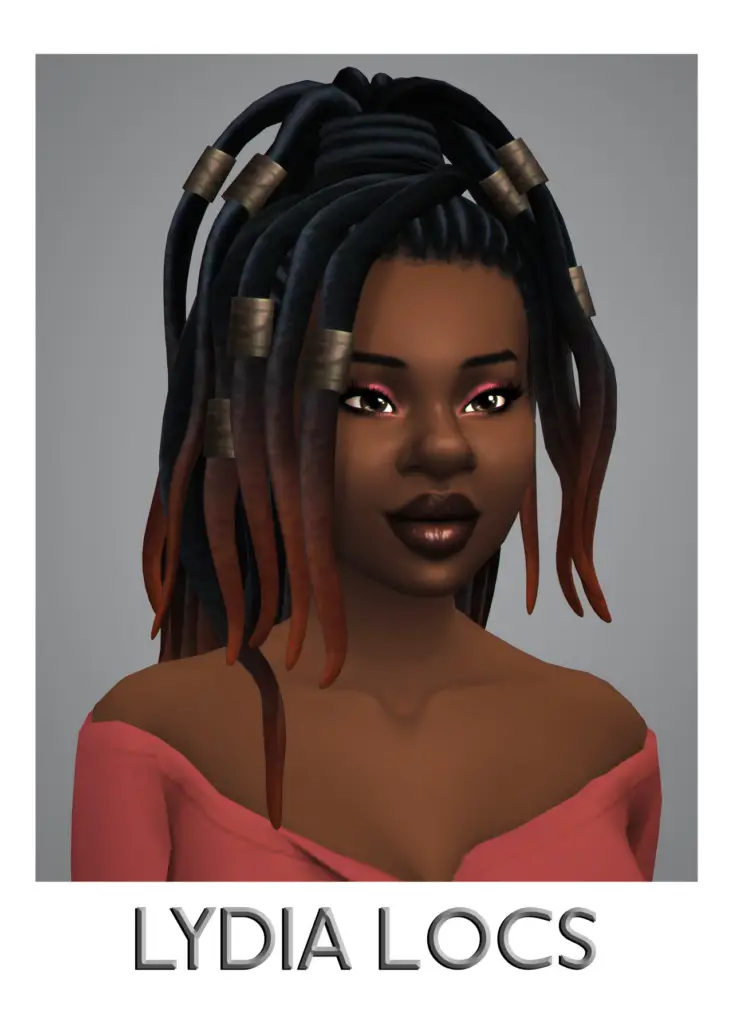 Other dreadlocks are chopped short and styled with colored ends.
These dreadlocks are short and chic, much like the ones Mike Wazowski's girlfriend had in Monsters, Inc.
As a finishing touch, they come with a removable hairclip.
This CC by Nolan-sims is a home run.
4. Goddess Dreads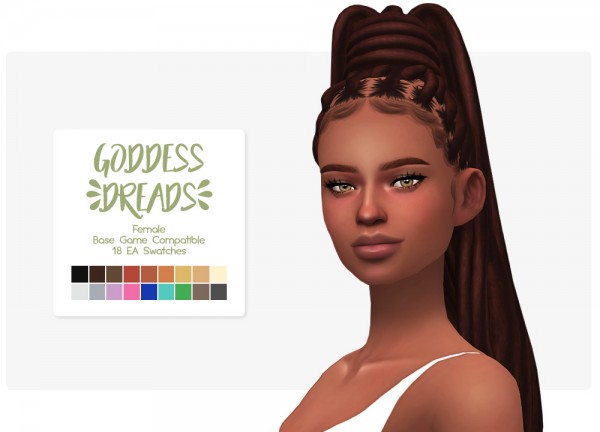 Again, Nolan-sims used the long-arched Goddess cut.
You won't find a more fashionable set of dreadlocks (particularly for a fan-made design!) than these.
That outfit is so "complete queen" that it will help any of your Simstagram posts go viral.
This hairdo is the epitome of the three B's: boujee, bold, and beautiful.
3. Shaved Dread Updo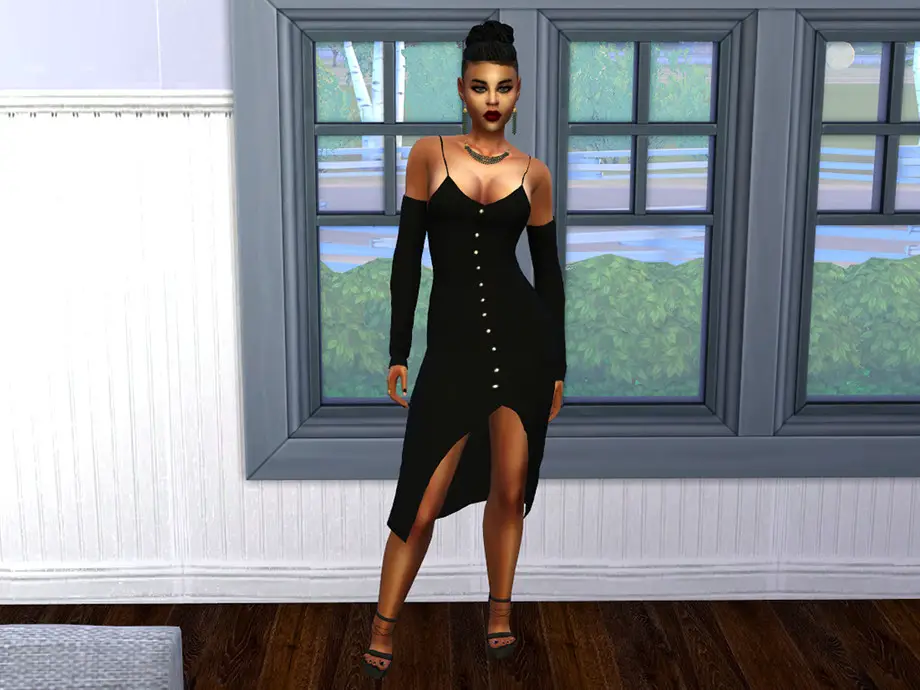 Queen Pin is the new name for this shaved dreaded updo, which was introduced in the Getting to Work expansion.
Drteekaycee nails it with their original take on this trending style.
This hairdo is ideal for any Sim who can carry it off due to its clean-cut, expert craftsmanship, and one-of-a-kind design.
Other appearances may scream "boss lady" or "business," yet…
This outfit says "wealthy" all over it.
2. Osiris Hair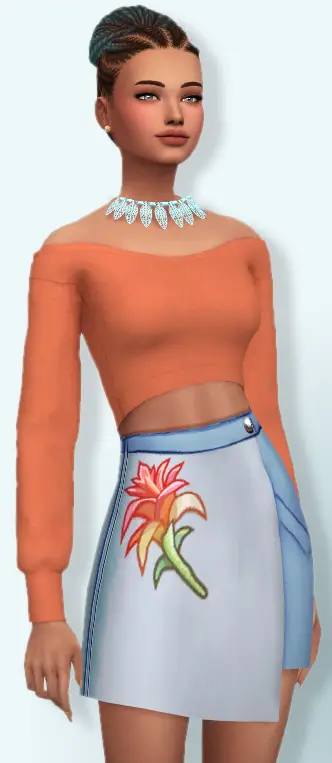 This lovely combination of hairstyles for a dreadful appearance was created by wonder carlotta.
You will end up with hazelnut-colored dreadlocks that have been firmly rowed and completed with teal hair color.
The natural configuration of the hair is stunning in its own right.
When it comes to sophistication and dreadlocks, the Osiris hair truly shines above the rest of the competition.
1. Bohemian Dreads
Drteekaycee gives us a bohemian dreadlock style that is very stunning, and it is a style that truly exemplifies the concept of fierceness.
Dreadlocks on the sides and back, with short locks on top.
Your Sims can look hot while yet maintaining a calm demeanor.
This CC collection features a total of twelve one-of-a-kind colors, each of which represents the epitome of both beauty and ferocity.
If any of your Sims are in the market for a new dreadlock hairstyle, they need to look no farther than these Bohemian dreads to find the greatest option available.