Minecraft is the best game to play with your pals to have fun or begin building an empire on your own. 
No matter what your plans are you're looking to build, one thing is that is certain: you will discover the right mods to make your Minecraft experience meet your preferences.
Exploration, adventure, crafting!
Three words that are often popping in the description of Minecraft. It's because it's the only games that being reductive can be seen as positive.
Something is missing there is no "magic" in all of this?
You just can't have an exploration-adventure-crafting videogame without magic. Are we savages, or savages?
Thankfully, Minecraft has that very active modding community that can fill in for the things we think the game should be able to.
In the end, if someone could add killing and shoot into Minecraft then it should be a bit magical also.
So, without further delay, I'll share my top picks to help you find the best magic(or magical-adjacent) modifications that gamers could locate and incorporate into Minecraft.
34. Conjuring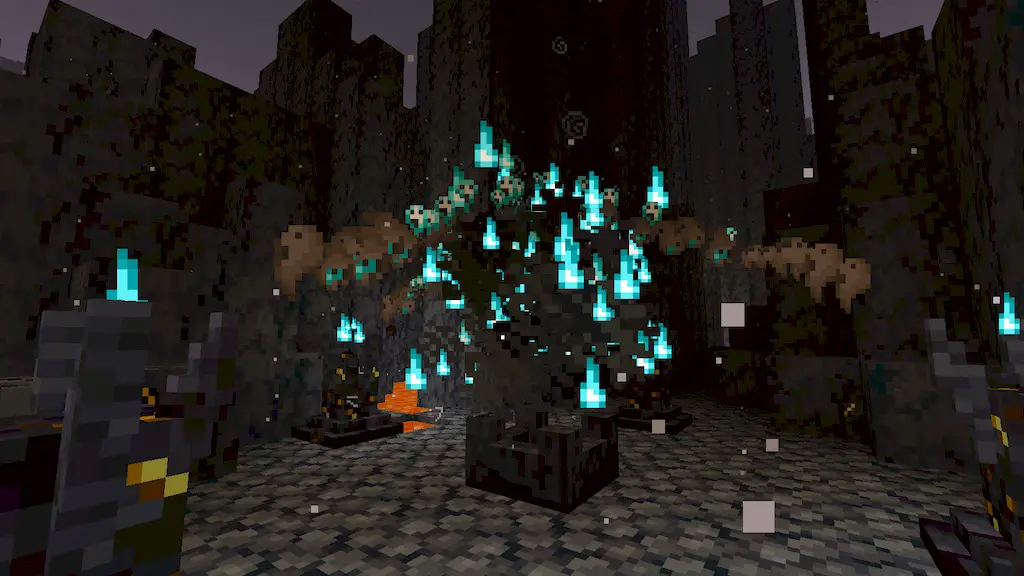 The next Minecraft magic mod created by gliscowo includes contraptions constructed of souls and other materials to make spawners and other equipment. 
You can make the conjuring Enchiridion that serves as a game-specific guidebook to know more about the mod's enhancements. 
This is among the Minecraft magical mods that are available to players in Forge and Fabric and Fabric, which means that everyone can enjoy conjuring regardless of what they decide to use!
33. Bewitchment [Fabric]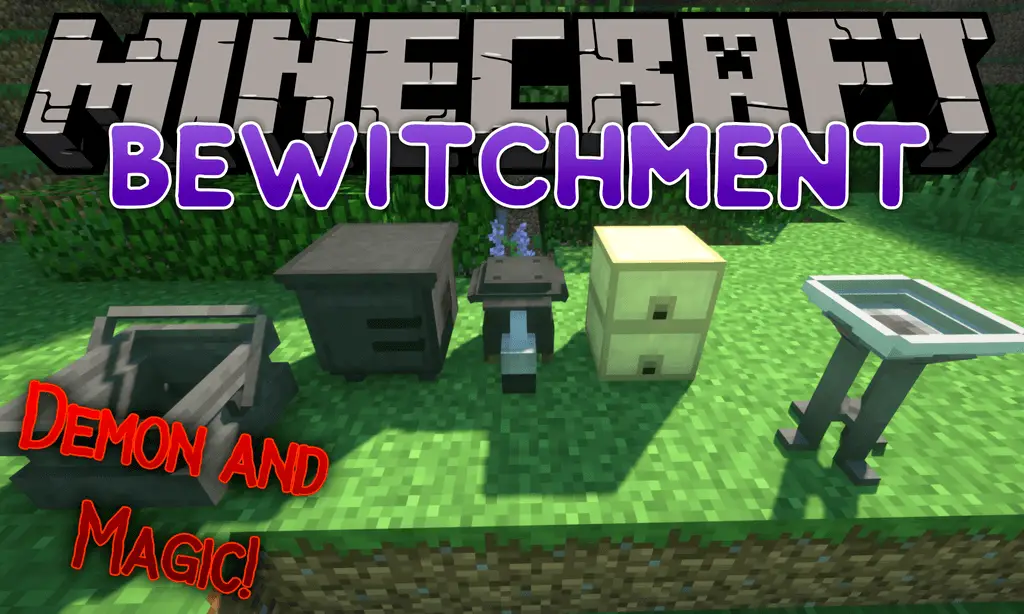 The next mod from MoriyaShiine will bring an array of magical elements into your Minecraft world, and it can feel like a different game! 
Expect vampire pacts, demon pacts werewolves, casting rituals curses, and more. 
You'll have to make "The Book of Shadows" with a book, and also the brand-new Mandrake Roots that you can get by cutting grass. 
Although it's only available through Fabric it's a stunning Minecraft magical mod that can transform the vanilla experience upside down!
32. Village Artifacts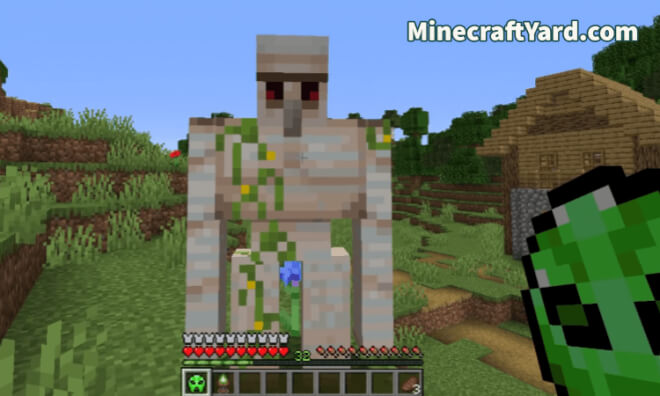 Village Artifacts is an excellent and best Minecraft Magical Mods that increase the value of your Villagers and make them more efficient by introducing artifacts that enhance their abilities. 
It is now possible to treat villagers who are zombified with Plague Remedy or improve your Irom Golems to ensure that they will not attack you regardless of whether you hit them, and even turn pillagers to Town Guards to help you protect the village from attacks. 
As there is no crafting feature in the game guidebook, it's possible to check the recipes using the Just Enough Ingredients (JEI). 
Have fun!
31. Silent's Gems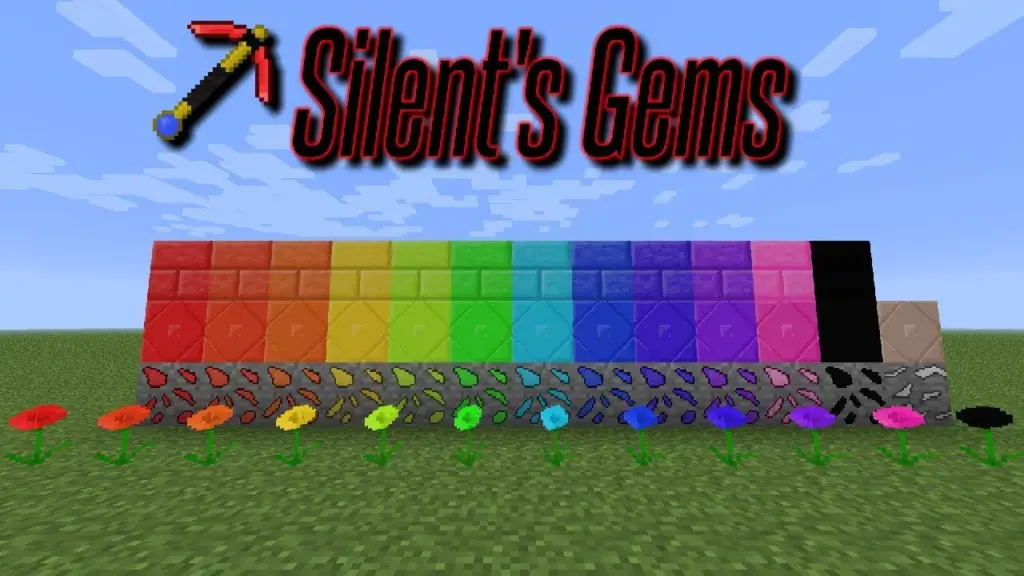 The next mod from SilentChaos512 includes at least 48 new gems. Instead of making use of XP to make your gear more magical, it is possible to utilize these resources to upgrade at an enchanting table. 
You can also earn Chaos Gems, granting you the random effect of a potion when you use them, and crafting Soul Urns that work similarly to Shulker boxes but have upgrades. 
They are ideal for use as building blocks for lights, bricks, and glass, however, you can also use the entire block when creating new structures. 
We strongly recommend pairing this mod by using Silent Gear so that you can create equipment and armor!
30. Gobber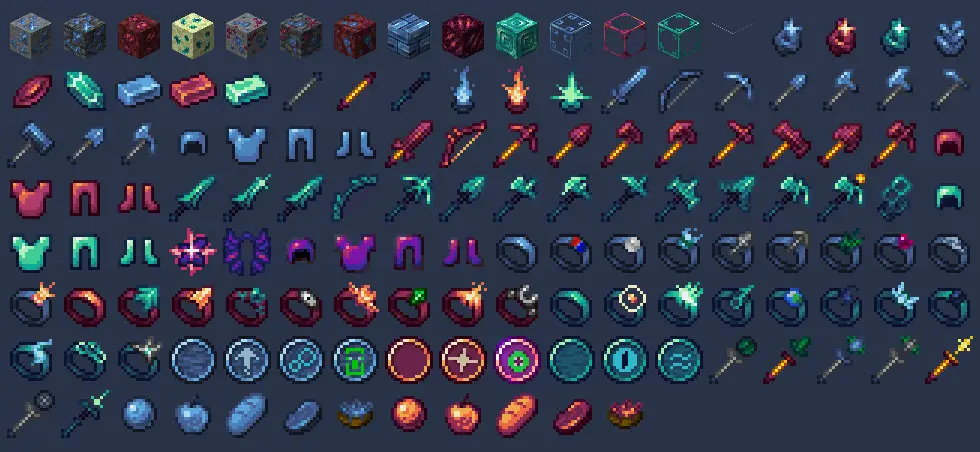 Have you ever thought of expanding your options for gear over Diamond or Netherite? We have the ideal mod to do it! 
Gobber by kwpugh seeks to resolve the problem by introducing new tools, armor, and weapons, along with specific items such as staff, rings, and medallions. 
The game offers additional features and perks that give you the feeling of being the best sorcerer you've ever seen. 
Expect three new ore types within The Overworld, Nether, and the End.
Overworld, Nether, and The End with three levels of special rings that offer item repair, the ability to float, night vision, and much more!
29. Extra Alchemy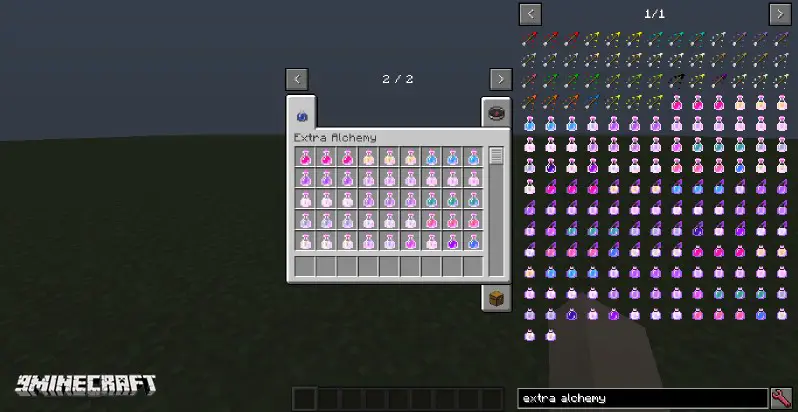 When you've found the Nether Fortress Potions are a vital supply after killing a few Blazes to harvest Blaze Rods, don't you think? 
Even with the many recipes available for obtaining different effects, your game could benefit greatly by using Extra Alchemy by Zabi94. 
By using the help of this Minecraft Magic Mod, you'll be adding features that enhance your magic experience beyond enchantments too. 
You'll not only get new recipes to experiment with, however, but you can also mix potions, create bags for your potion to store any drink you can drink in it as well as rings that provide the effect of a semi-permanent alcoholic drink when worn.
28. Art of Alchemy: Memoriam [Fabric]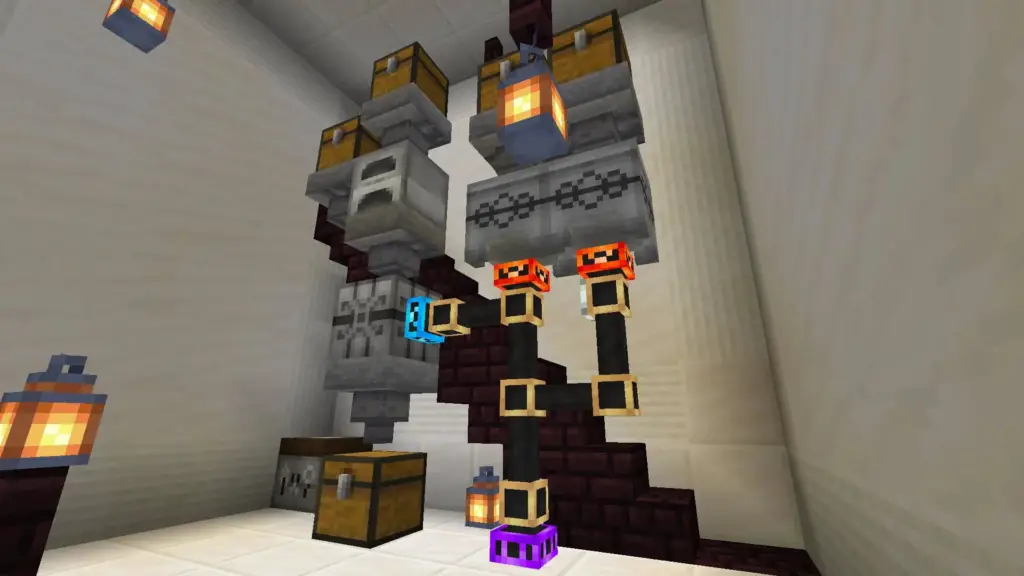 The next game is Art of Alchemy: Memoriam initially developed by SynthRose and is now managed by the Fabric mod group to ensure that their initial concept for the mod is in play. 
It heavily depends on the idea of transmutation and includes machines and ingredients that allow you to obtain ingredients and Essentias to create compounds. 
It's enjoyable to play around with the various materials and tiers of materials So don't be afraid of exploring Art of Alchemy: Memoriam!
27. Healing Campfire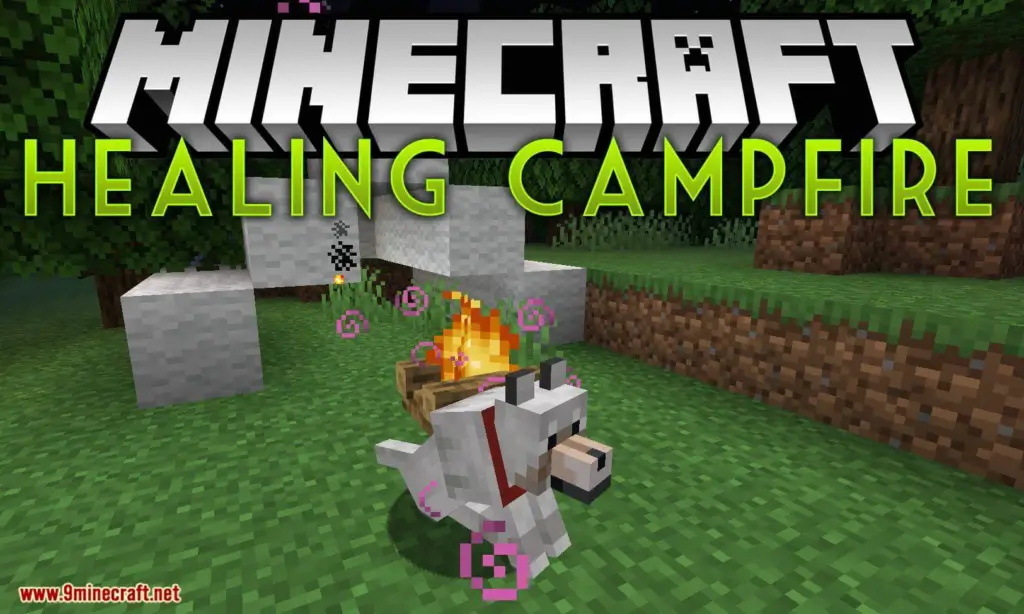 The next Minecraft magic mod developed by Serilum has a simple premise that you are now able to experience the Regeneration effect even while sitting in front of an open fire. 
This mod is ideal for players who want to add some more details to their Minecraft game without affecting the gameplay experience. 
Additionally, Healing Campfires add another reason to create this light source aside from its construction purpose. 
The creator has more than 130 mods that are available on CurseForge and you should make sure to visit their profile if you're enjoyed this mod!
26. Wonderful Enchantments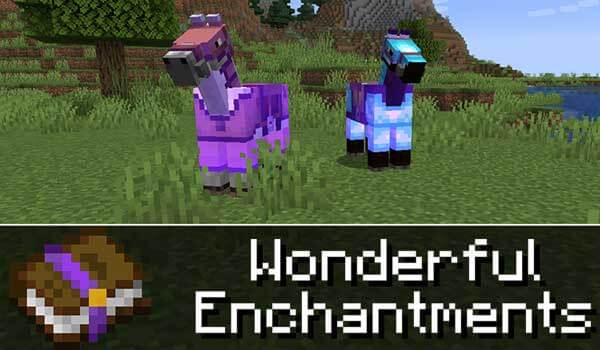 This is a great option to add enchantments to your game. They are compatible with the vanilla style and allow for more combinations. 
It's a Minecraft magic mod created by Majrusz17 that comes with 22 enhancements and four curses. 
What's unique is that Wonderful Enchantments are additions meant to enhance the appearance of horse armors and shields. 
They shouldn't have compatibility issues with other mods therefore you'll have enough variety to enrich your world. 
It's the best reason to earn the XP and make enchantments in plenty of books to acquire every one of them!
25. Spirit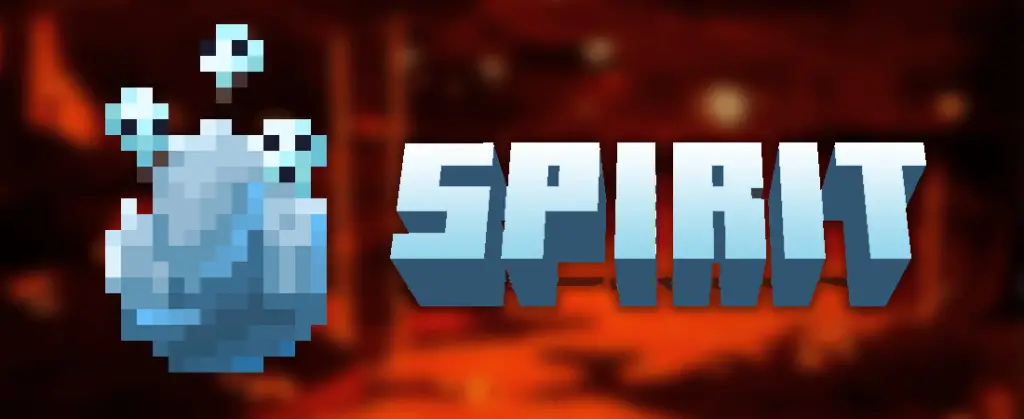 If there's a standard Minecraft magical mod that you should have included in your mod list Its Soul Shard. It's just not available in 1.17.1
However, Spirit has filled the void with a crystal that can capture the souls of mobs and then place them in spawn cages, which could lead to the creation of massive farms.
 Based on the number of mobs you take down with the crystal, Soul Cages' stats will increase. 
Be aware that this mod will not work with Iris if you do not disable the shader that is included in the installation of Spirit.
24. Magical Jewelry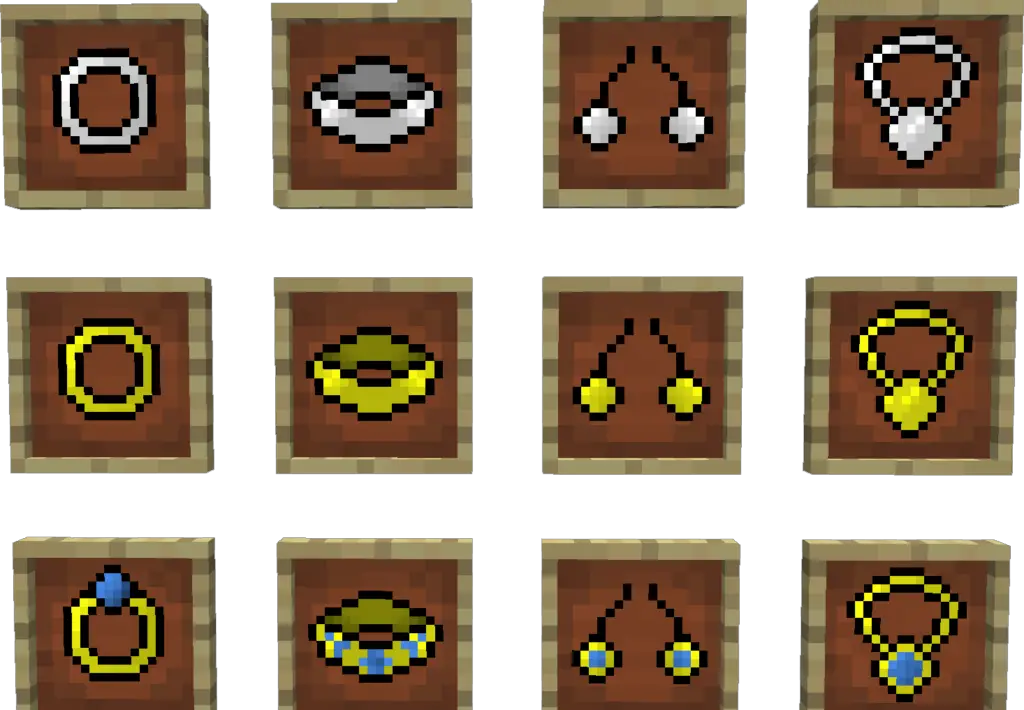 Magical Jewelry from Andi_Erfurt is exactly as the name suggests. This is a different way to create jewelry that you can equip to create random effects. 
This mod calls for Curios API to ensure that your character can wear amulets, rings, and bracelets. 
Each piece of jewelry has four kinds of rarities that will grant you better potion or beacon effects. 
Magical Jewelry is highly customizable and anyone can begin altering the settings to achieve the effects.
23. DimensionalDoors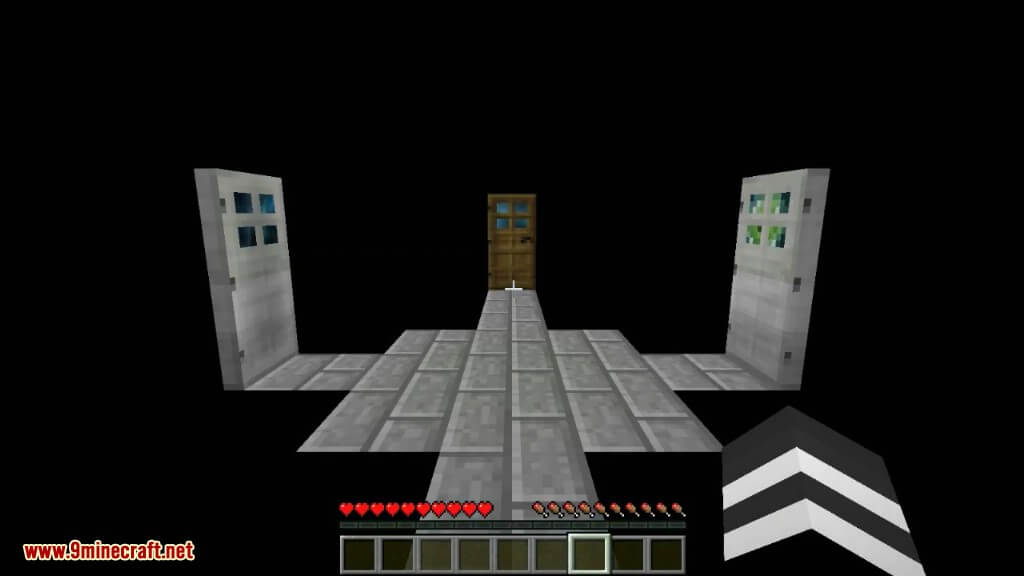 Are you seeking to increase the excitement and intrigue when exploring the world? 
With the following Minecraft magic mod by DimensionalDevelopment, your game will now have several types of Dimensional Doors that will send you to unknown locations such as mazes and treasures. 
Be careful! 
There are also dangerous traps and not be able to avoid in a hurry! The mod offers seven types of doors.
It lets you set up the entry point of any type by adjusting the effect you want to set. 
It's an exciting and fun mod that will give the user something exciting to anticipate while looking for sources!
22. Angel Ring
If you're looking to make minor adjustments that will improve your experience playing, then Angel Ring can do the job perfectly. 
The next Minecraft magic mod developed by DenisMasterHerobrine comes as an independent mod with one ring that grants the ability for flying as you would when playing in Creative Mode. 
To install it, you need Forge and Curios APIs to put the ring in a specific slot.
This ring is included in the previously featured Gobbler however, the mod author provides almost all of the things as separate mods if you're looking for something in the specific area!
21. Ma Enchants
The enchantments that are available in the vanilla version of Minecraft are a great method to upgrade your equipment when you've gained enough exp. 
However, some players might feel that it's not worth the effort once they discover that certain enchantments may be incompatible with other items. 
This can be easily fixed by using an enchanting mod that is among the best Minecraft magic mods in 1.17 created by maciej916, which provides much-needed improvements to the magical pool. 
This way you'll be able to anticipate more powerful attacks, higher XP, and even new curses that could be a hindrance to your adventure if not cautious!
20. Corail Tombstone
One of the most annoying aspects of playing Survival is when you suddenly die and you lose the entirety of your treasures. 
With this Minecraft magical mod created by Corail_31, players no longer must worry about losing their possessions should they pass away. 
You can access The Knowledge of Death, a perk system that grants important enhancements, along with the magic system that depends on the spirits of souls that haunt Decorative Graves that you will find throughout the world.
19. Entangled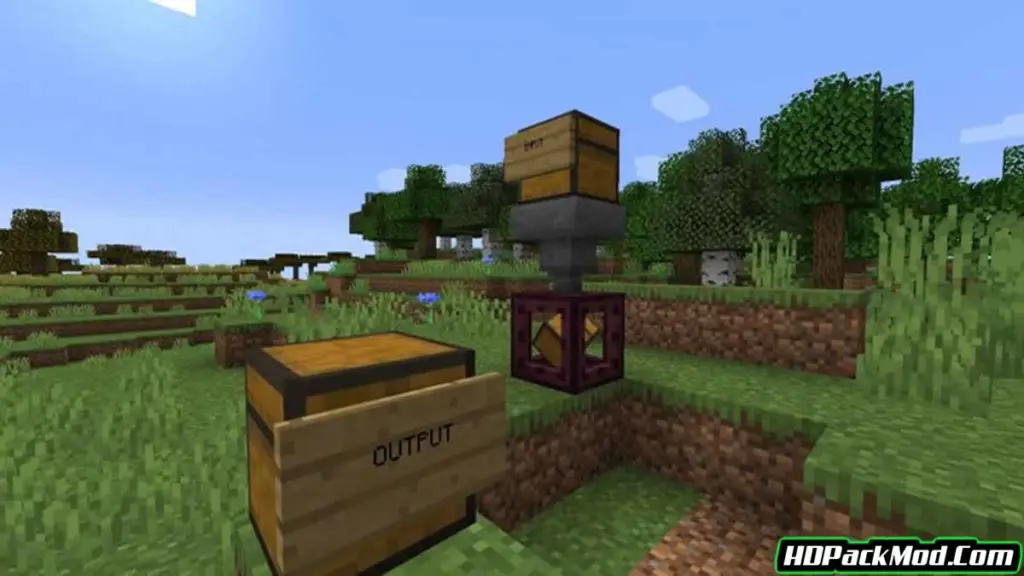 The next thing we'll discuss is an easy mod with a theme of magic by SuperMartijn642 to add the Entangled Block and Entangled Binder to your Minecraft world. 
What's their purpose? The purpose is to connect two blocks in a way that, as a result, you can interact with them as if they were one and the identical block. As you can see, Entangled is a simple idea.
However, don't be deceived! With Entangled, you can transfer energy, fluids or other items and also add surface to work on. 
Entangled is a Minecraft magic mod that is best when other mods synergize but it also is a fantastic option to add some diversity to your gameplay.
18. Potions Master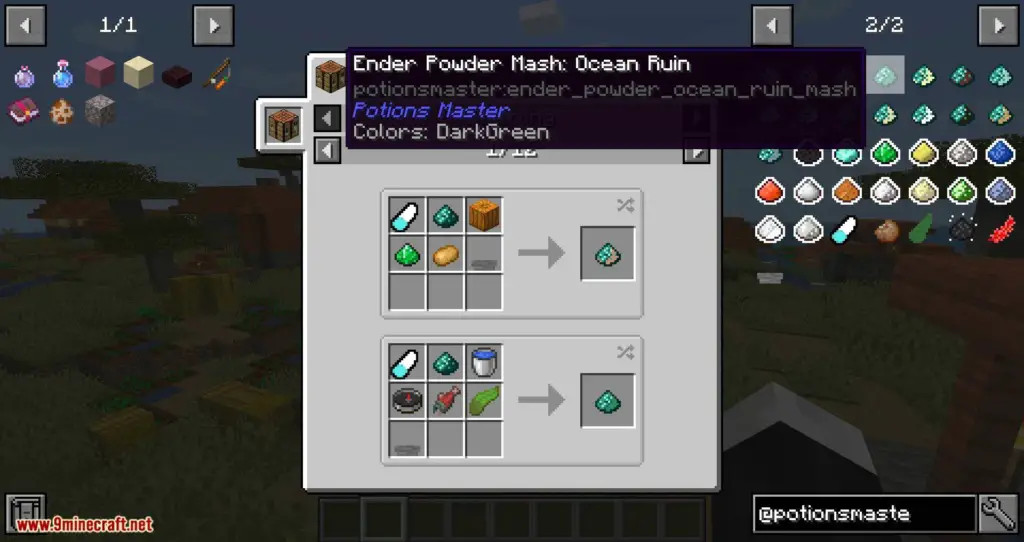 Magic mods for Minecraft aren't just about incantations and spells. To be the best wizard, you have to be a master of alchemy and potion-making! 
Potion Master by thevortexFotTopia offers new levels of potion and tools to create these. 
The good thing is the fact that it can be compatible with other mods, including silver, lead, copper, and uranium, as well as more. It's a matter to mix and combine the ingredients to see what results you can receive!
17. Waystones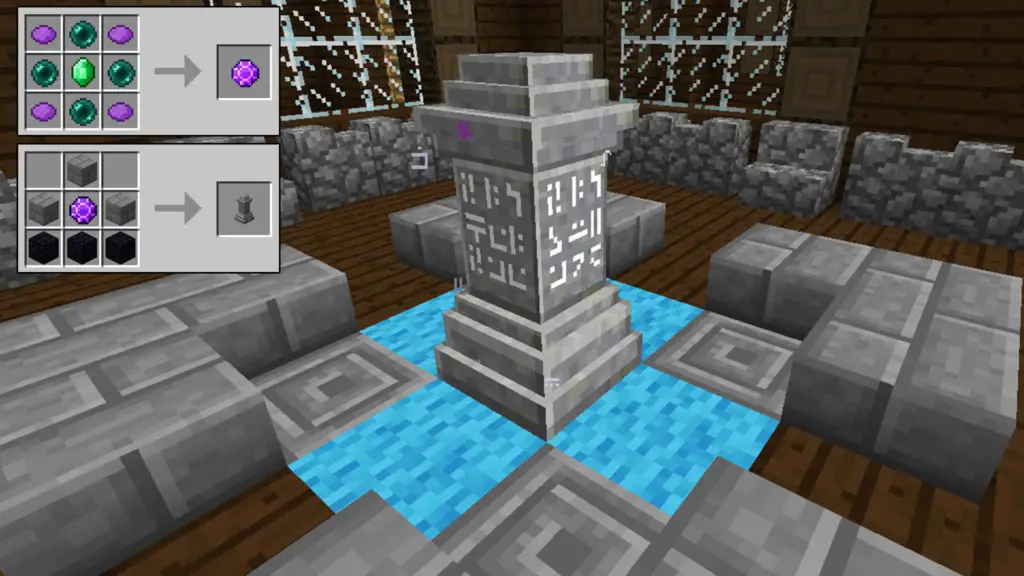 Waystones by BlayTheNinth is an extremely very popular add-on to a variety of multiplayer and single-player worlds since there's no way to find your base once you're hundreds in blocks. 
After activating the Waystone out in the open or making one yourself you'll be able to move between them without cheating. 
The mod also includes Warp Scrolls and a rechargeable Warp Stone that you can utilize whenever you're unable to get access to a Waystone.
It's essential for everyone wanting to alter their Minecraft world by modifying it!
16. Elemental Craft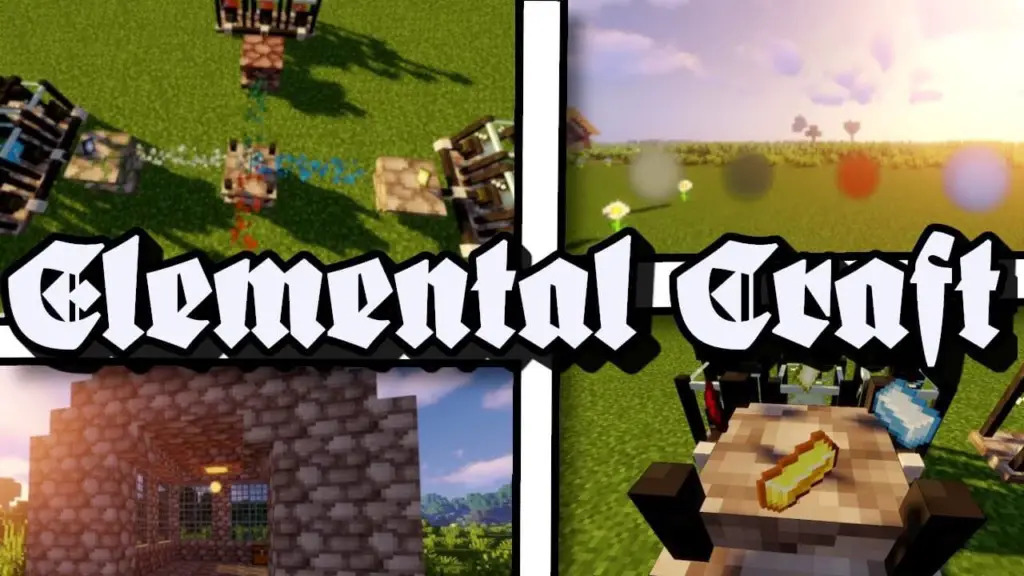 The mod that follows Sirttas is included in our top list due to its excellent chance of becoming among the best Minecraft magical mods available for the latest version of Minecraft. 
The idea is based on the classic four elements of air, fire, and earth. 
You'll be able to gather these elements and utilize them for crafting materials along with inert crystals that are found beneath the ground as ores that are simple to extract. 
The recipes for crafting available are extremely beneficial shrines that allow you to extract ores in a way that is automatic while binding tools let you combine several objects. 
Imagine the possibilities and game variety you will get when you install Elemental Craft!
15. Mahou Tsukai
The next Minecraft magic mod is from stepcros, a company that has over 4 million downloaded and is currently the best option in case you're looking to add some magic spells to your Minecraft world. It's available in 1.17.1. 
Expect exciting effects and spells that focus on their individuality rather than the method of creating them. 
The mod comes with mana costs mana regen size, spells, and effects, but be aware that you don't get a sequence of spells and all spells have the potential to be used creatively regardless of how basic they appear. 
You can also make a Mahou Tsukai Knowledge Compendium so you can open the book in-game.
14. ExtraGems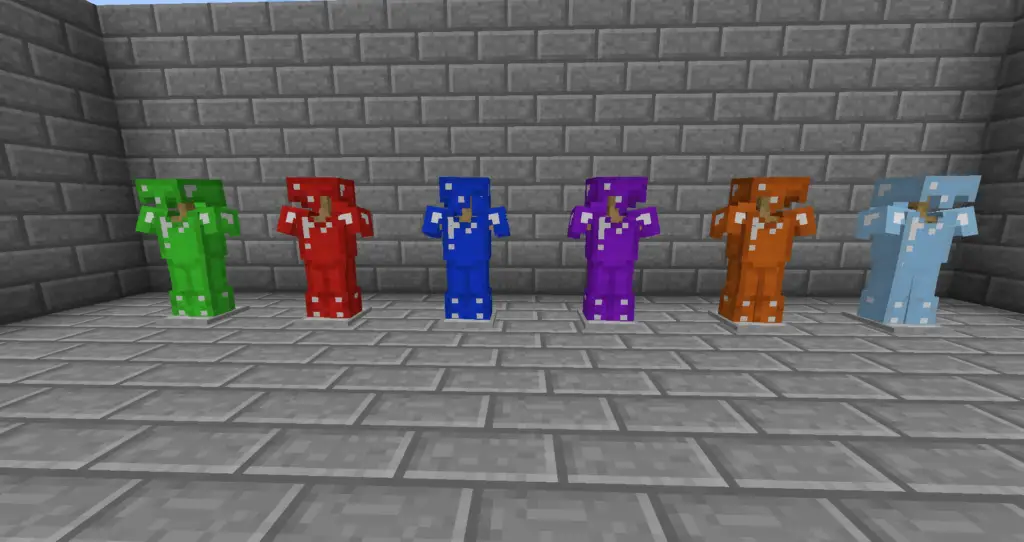 " *Sigh* If there aren't any gems to create cool things with, what's the purpose to (Minecraft) existence?
Although we're placing the ExtraGems mod as the lowest of the list, it's because… Well, it's still possible to enjoy the game without it.
It's great to have some extra gems that can help your weapons, armor, and tools with important energy.
It's also uninspiring if you're not stealing things that sparkle.
13. End Teleporters
Minecraft is so easy to play… when you realize that you've spent too much time walking across the map from one point to another.
Imagine how widespread RPGs as well as open-world adventures have become today due to rapid-travel was a mechanism that became standardized?
We are grateful that modder RealMarkus1002 enhanced the speed-travel feature of Minecraft's different survival worlds through the launch of the mod End Teleporters.
Once this is installed, you can install any end-to-end portal frame at any place around the globe, and you can make your own.
12. CTD Mythos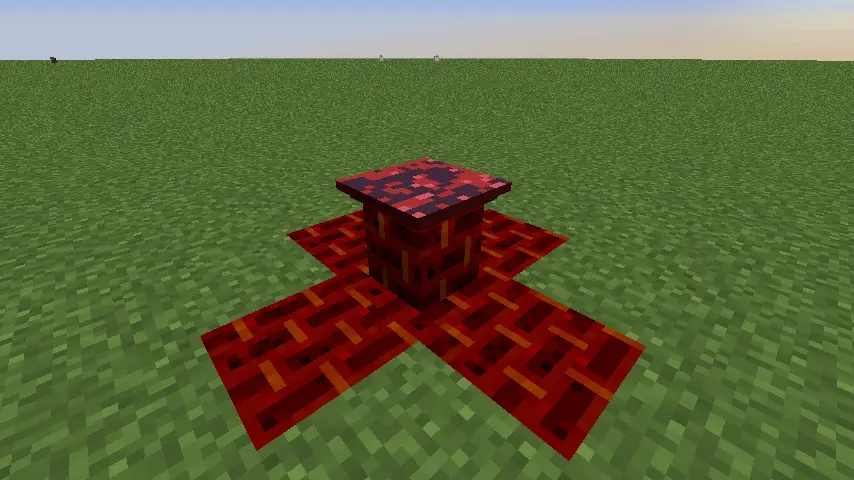 We can discuss fantasy any time we like. However, there's no way to gloss on the idea that we must recognize what was OG that made the swords-and-sandals story that everyone could relate to at all times: Greek mythology.
CTD Mythos mod is a collaboration between KingRayRay Ray and TheMasterGeneral CTD Mythos mod is a collaboration between modders TheMasterGeneral and KingRayRay Ray and comes with exclusive items like brand new weaponry "crystallized" items with status effects that can be used against mobs and custom items such as an effigie, and most likely the most popular of all: a flying wand that grants the ability to fly.
I'm sure you do not want to be as Icarus.
11. Dark Chronicle Mod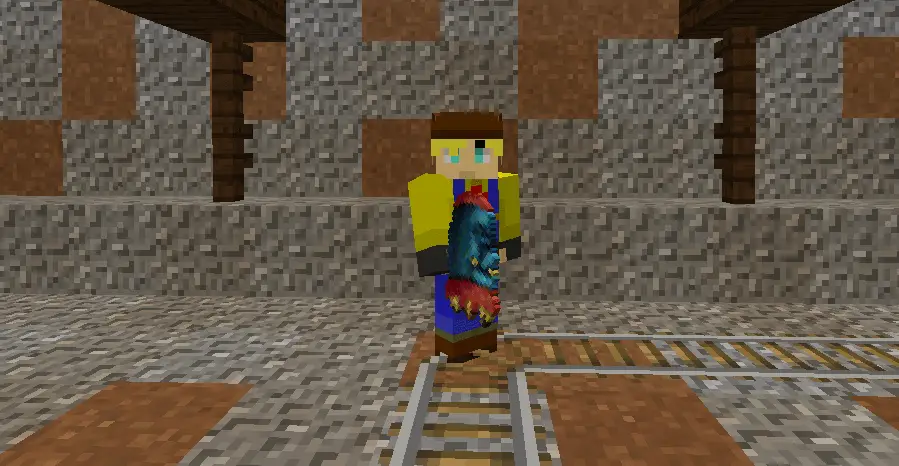 If you think this is simply another "dark fantasy" mod, be sure to check out this amazing game that is often forgotten over Dark Cloud.
If you were a fan of the PS2 at the time when it was first released, then you were captivated you think?
Naturally, not everyone has the time to understand the significance behind Dark Cloud. Dark Cloud game series.
Here's a brief description about it: it was among the first games released for PlayStation 2 that, while somewhat popular in its day it was a bit niche contrasted to the success of its peers, such as Resident Evil, Devil May Crys, and Resident Evils from the time.
Although indeed, the "randomized dungeon" element wasn't included in the mod, all the weapons or items, as well as minerals, are depicted.
It's not got that look of the cel-shaded original games. However, that shouldn't keep you from having fun with some Dark Cloud goodness in your Minecraft adventures.
10. Tibia Minecraft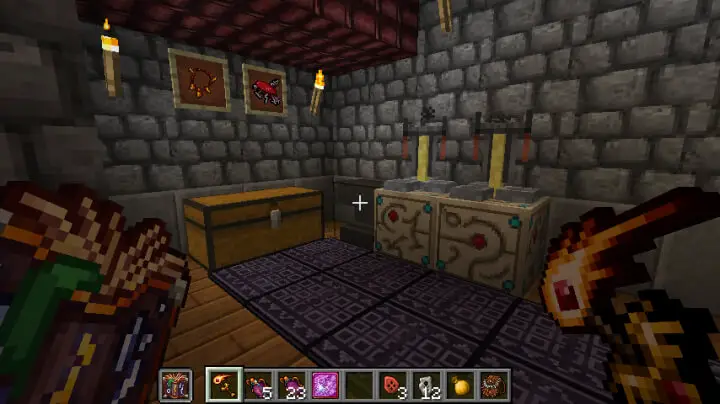 At one point, many Minecraft players have considered, "What would Minecraft look like if it's an MMORPG?"
It's not an official release however for the purpose we have in mind it's just enough close to the actual version!
As of the moment at the time of writing, as of this writing, the Tibia mod is in the process of being developed.
It's a shame if it doesn't offer features that make it worthy of being a complete game in itself!
Explore the vibrant world of Tibia with one of the 4 classes, and take advantage of a variety of combat, gameplay, and progression that is a cut above every RPG available today.
9. The Harry Potter Mod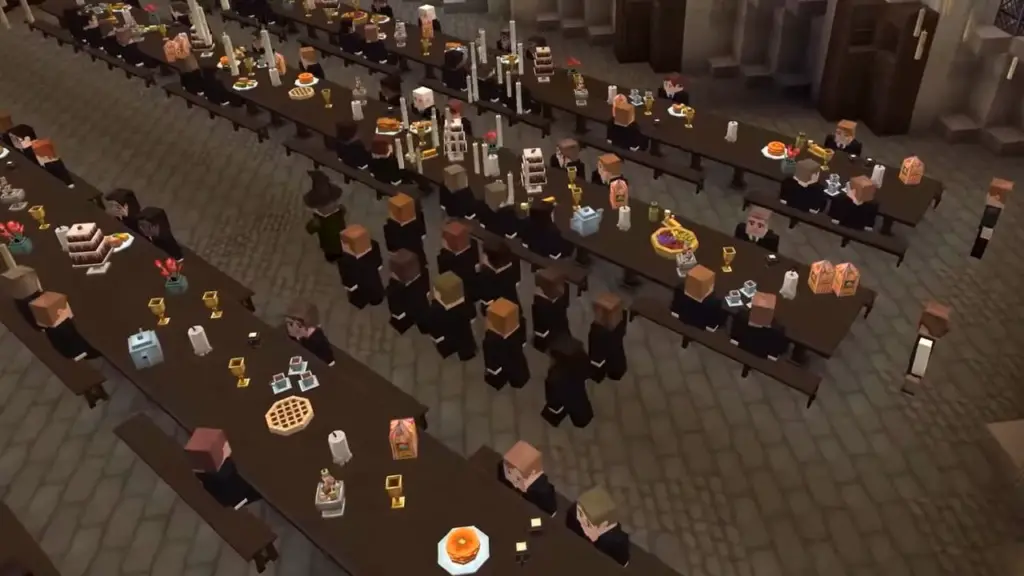 Heck, yes!
Why do we talk about magic but not talk about Harry Potter?
Unfortunately, there's no Harry and friends to be found in the mod, however, at least you'll still be able to use those fun spells for kids. Wingardium levi-oh-sa!
8. Magic Dust Mod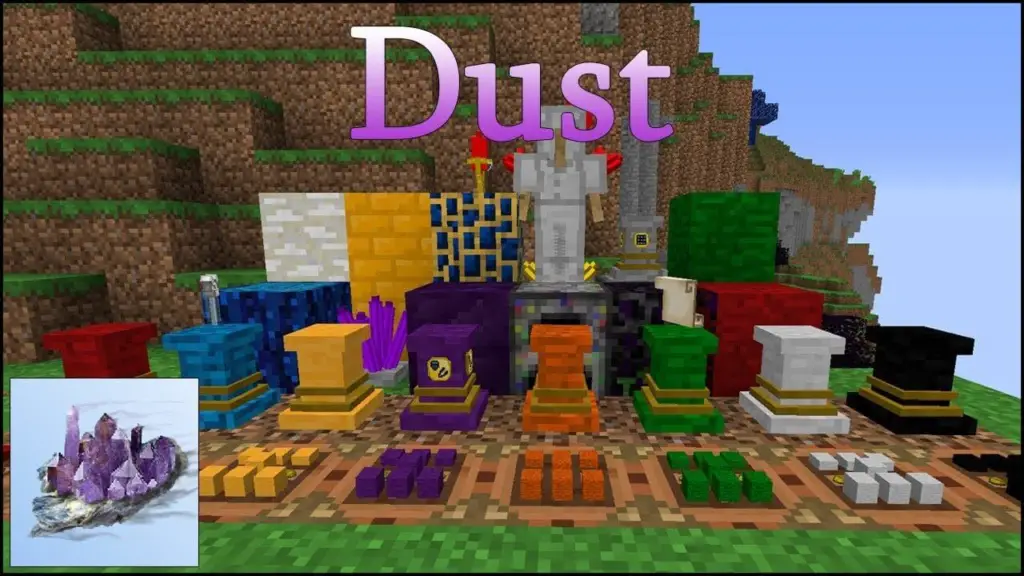 If you've ever played Minecraft at first in the last five years, then I'm probably not required to inform you that there are many dozens of amazing mods on Minecraft's server.
That's the reason why later mods such as this one from Wixey99 are something that, paradoxically, nearly every player can get by without. But that doesn't mean that you can't enjoy it.
This Magic Dust mod is a data pack set with artifacts, spells, and summons that turn Minecraft into the fantasies of your dreams! 
Beware, however: it is essential to go through the pdf included with the download to get an idea of how to use every one of them!
7. mcEXP Heroes

For long-time Minecrafters, the mcEXP modification is among the best RPG advancement systems that have been released on almost every platform.
Even though it's not being supported by the original creator Some modders chose to put their twist to it, such as this one from Hashes!
The original name was "RPG Skill Heroes", this mod introduces an original magic system that includes four base spells that players can build upon.
Additionally, the bosses included with this data pack are also original artefacts that are having their unique world. I love the continuity in this pack.
6. Blood Magic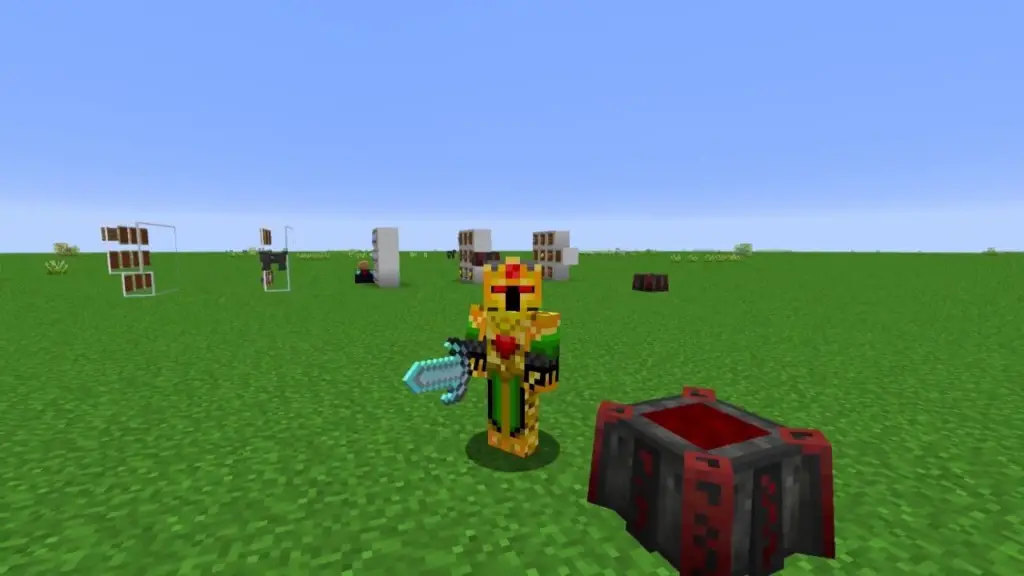 Do you believe that Minecraft is still too adorable for its quality?
It is, and it is!
Minecraft is an online LEGO piece For goodness sake!
Of course, I will not regret it if you choose to install the Blood Magic mod.
As the name suggests the player kills, collects blood, then uses the blood to make your magic stronger- at a cost.
If you're a fan of the terrifying underlying motives behind this, then you should download this mod. You won't be disappointed.
5. Mystcraft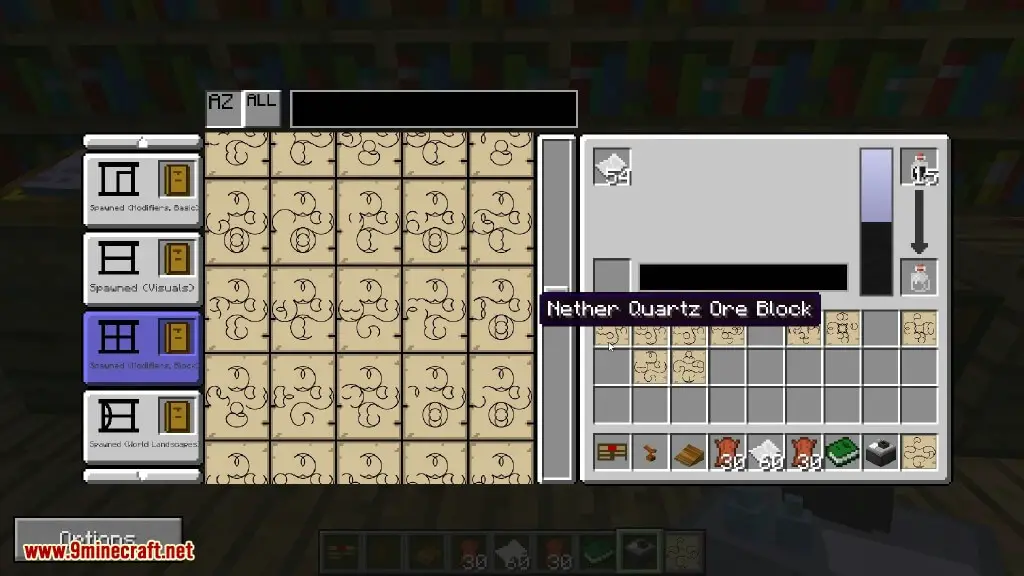 Yes, we're going deep to the past in the distant years of… 1993.
Through the… or, "devolution" (?) of the PC gaming classic from Myst.
Do not be depressed, however; before the advent of point-and-click as the vaporware of mobile gaming, Myst perfected pre-rendered computer graphics into art.
Sure the mystery of Myst may be different if transferred to Minecraft.
At least, it offers one thing which PC gaming didn't offer in the 90s: it lets you experience these virtual worlds.
This is a great example of how things that emerged from the 1990s can be upgraded in the present.
4. Botania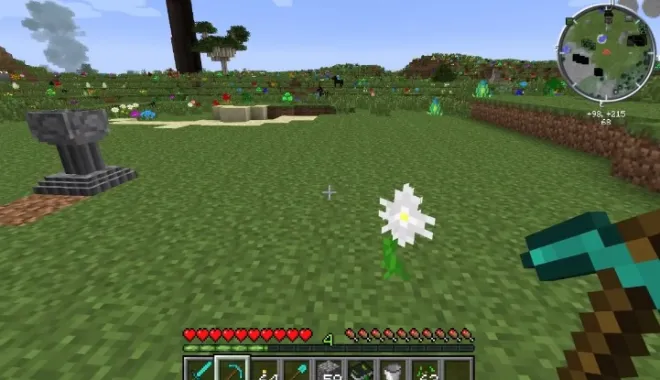 What are the most mods you can imagine that have their websites?
Botania has a lot to offer, and with excellent reason. It takes elements of Minecraft and mixes them the way that it is an entirely new game with completely redesigned rules and rules to live by.
This will alter the whole nature of your gameplays.
One example is that Botania is averse to wires, pipes, or any other manufacturing materials on Minecraft It's just that players build things using greenery and plants, absolutely nothing else.
It shouldn't be a surprise to anyone that this feature adds an extra level of enjoyment to what was otherwise just another typical Minecraft game.
If you're searching for something that truly is awe-inspiring, then this is the kind of mod you'll need.
3. Witchery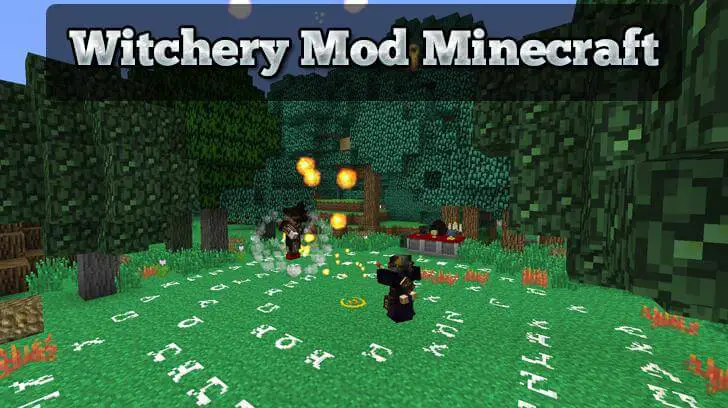 Ah, yes. We must not forget to give one to our sisters, who proved that you could like "dark" things and not be evil.
I'm glad there was someone on Minecraft who also came up with this great idea!
Incredibly, there's not much spellcasting going on in this mod. Instead, players are gardening and crafting just as than destroying mobs using fireballs.
This is an edgy modern approach to Minecraft with all the necessary practices and natural spells that are associated with modern witchcraft.
You can also make a potion to transform yourself into the form of a vampire or werewolf Perhaps this is more effective than a witches' ritual?
2. Ars Magica 2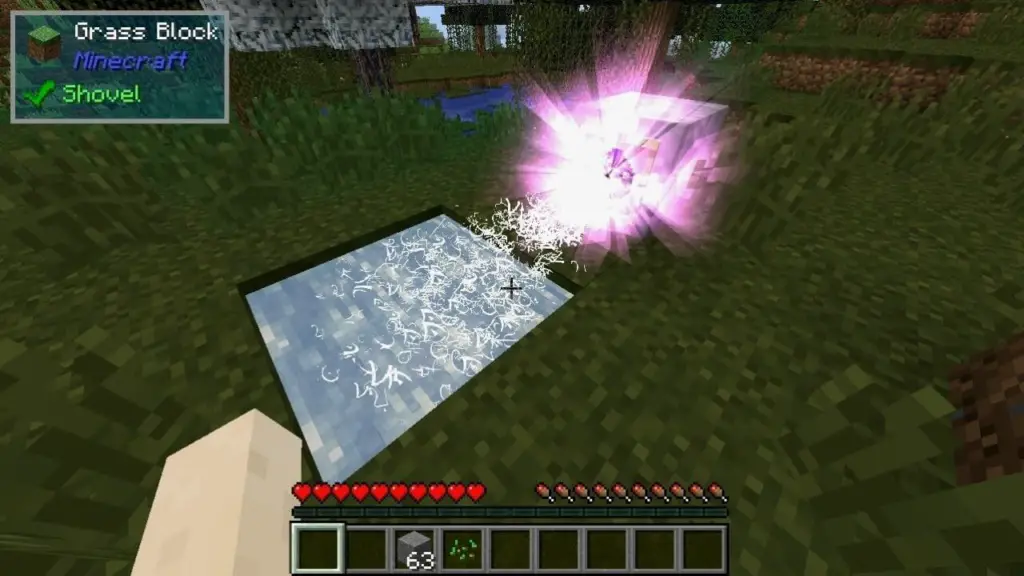 It's entirely normal to consider magic to be a serious part of the game. Many others also do, like the person who created The Ars Magica 2 mod.
It comes with it with the Arcane Compendium, an instrument that lists each spell you can use within the game.
Also, it should be mentioned that this mod may transform your character into an extremely OP person on the earth.
However, it's a dream achieved at the very all!
1. Thaumcraft
Because you can't get every single mod that the Minecraft games, then you'll likely only need to create space to download the necessary mods.
As far as magic mods are concerned, Thaumcraft should be at the top of your list of the mods you're planning to utilize to play Minecraft.
It's definitely on my top list of priorities.
By creating a wand, you will be able to make magic with almost any game item and use it in the way you want to. It's like having an open-ended game!
I highly recommend giving this a go in case you're a frequent fan of magic or if you're finding magic a bit boring and would like to make it more interesting.