Okay, so I should have made this cosplay with lesbians (or LGBT cosplay ideas) around a month back. 
I apologize! I've been very full of life. 
However, I've decided to put together an article about cosplay for all you LGBT couples who are out there. 
If you're in search of couples to play cosplay with, look no further! This article is perfect for you.
In this post, I'm here to show you 15 LGBT cosplay ideas you'll love! 
No matter your gender, orientation, or body type, you can cosplay any of these characters with your significant other. 
These are mostly from anime and video game series.
15. ANIMAL CROSSING NEW HORIZONS – CJ AND FLICK
The most recent Animal Crossing game for the Switch features LGBT inclusion! 
Two characters are featured within the game, CJ, and Flick, both of whom are males and have been confirmed to be co-players. 
If you and your partner want to create an informal cosplay, or perhaps you're two Animal Crossing fans, then you should think about playing CJ as well as Flick!
14. REVOLUTIONARY GIRL UTENA- UTENA AND ANTHY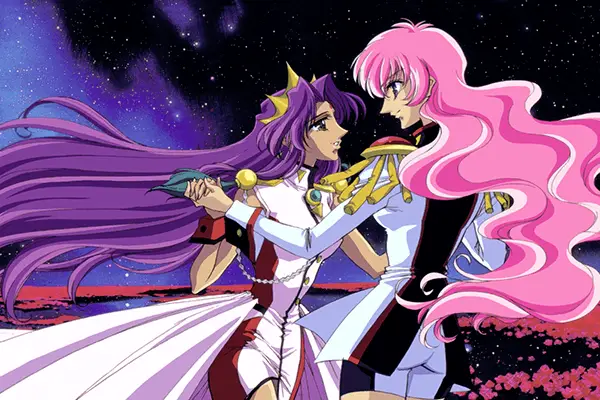 Utena and Anthy. 
A couple that comes from an earlier collection, Utena and Anthy, is an excellent choice for anyone seeking a gay cosplay couple! 
The Revolutionary Girl, Utena, is focused on changing gender roles, and it does it extremely well. 
How better to express your appreciation for this amazing series than by playing the main character as well as her lover?
13. THE ROSE OF VERSAILLES- OSCAR AND MARIE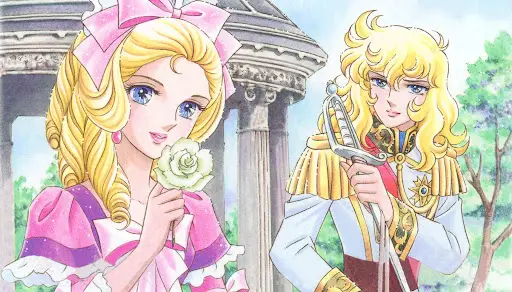 The Rose of Versailles, Oscar, and Marie, a timeless couple. 
The Rose of Versailles is an extremely old show. However, it's well known for its amazing story and also for being one of the first anime/manga series to feature any LGBT relationship. 
If both you and your loved one like cosplaying as a couple that's a bit obscure or unpopular, you'll find that Oscar and Marie are the perfect pair for you!
12. OVERWATCH – TRACER AND EMILY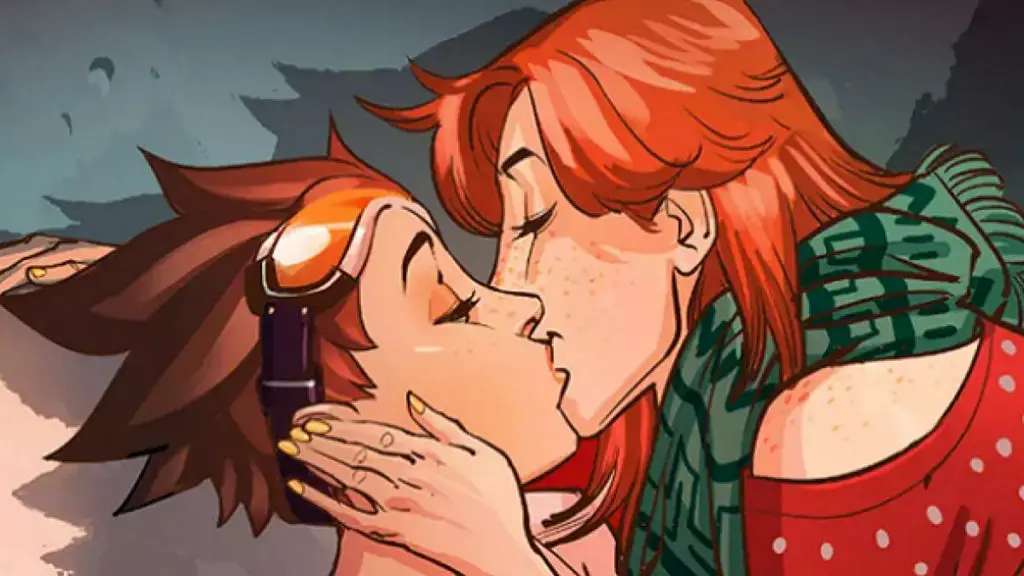 Tracer is a cosplay character from Overwatch.
Unfortunately, I do not have a picture of Emily as very few people dress up like her. However, she is the lover of Tracer, who is the main character in Overwatch. 
Multiplayer FPS has been extremely popular in the past few years as well. Tracer is a character that lots of people enjoy playing. 
There is no better way to thank Overwatch and your partner than by playing Tracer as well as Emily. A perfect lesbian cosplay couple!
11. ATTACK ON TITAN – CHRISTA AND YMIR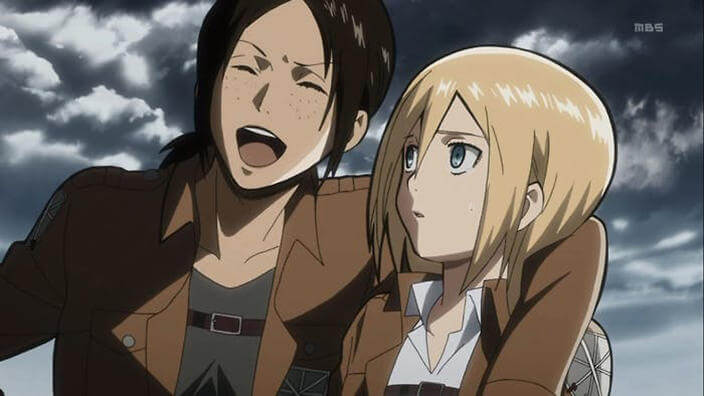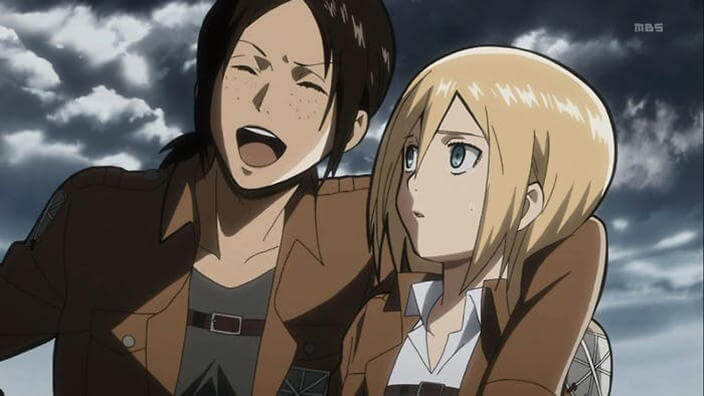 Attack on Titan cosplays! 
You can indeed cosplay almost every character in Attack On Titan, and they can be used as a character cosplay LGBT couple. 
But, Christa and Ymir would be the ideal cosplay gay couple. 
This is why I strongly recommend that you play them if you want to cosplay two characters from Attack On Titan!
10. FIRE EMBLEM: THREE HOUSES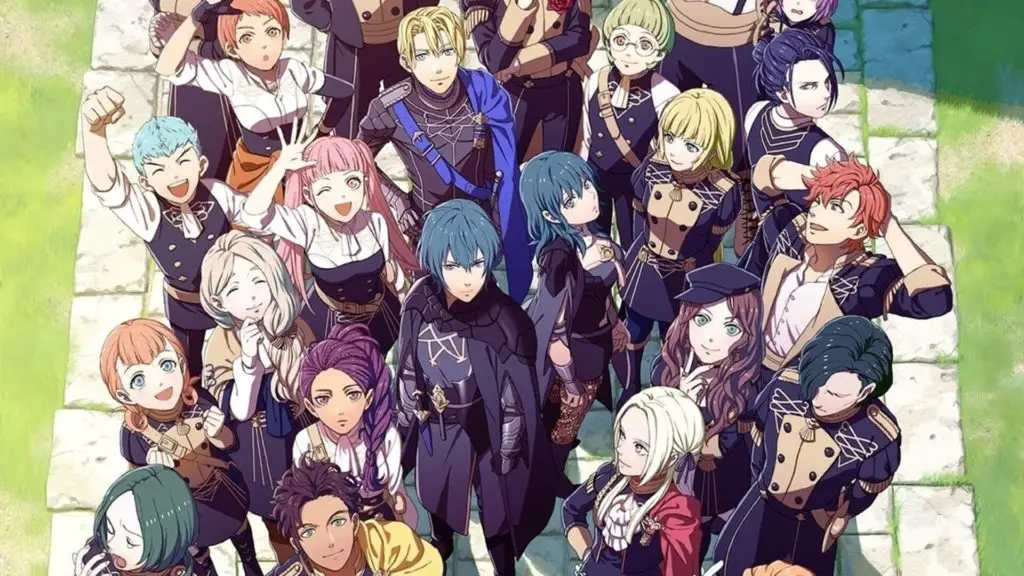 There are a lot of Three Houses characters you can combine, for example, Petra and Dorothea!
If you haven't played Fire Emblem: Three Houses in the past, you must be aware that LGBT couples are playing the game! It's all about the person you (Byleth) choose to get married to at the end. 
Here's the list of confirmed celebrities who are bisexual or gay.
MALE BYLETH
Alois
Gilbert
Jeritza
Lindhardt
Yuri (Ashen Wolves DLC)
FEMALE BYLETH
Dorothea
Edelgard
Mercedes
Rhea
Sothis
Not only are there possibilities to let Byleth be married to characters of the same gender, but the other characters could be paired up in this manner too (depending on the team you're playing and their backers). 
In reality, you could pick any character you'd like in Three Houses and pair them together with another. In the dialogue for support, it's unclear what their sexual orientation might be. 
If you'd like to play Dorothea and your companion would like to play Petra, by all means, you could pair them together and become a lesbian cosplay couple!
9. PUELLA MAGI MADOKA MAGICA – MADOKA AND HOMURA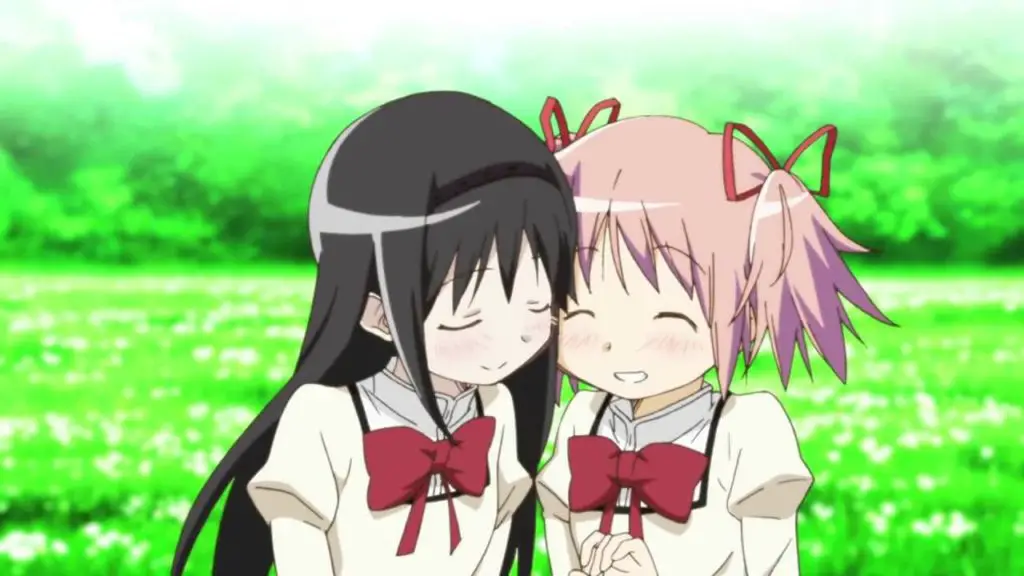 Although they did not love each other in the series, it is possible to argue the idea that Madoka and Homura could be a fantastic cosplaying couple! 
A lot of cosplayers dress as both characters, and it would not be a problem even if you and your companion cosplayed as a couple who are romantic.
8. HETALIA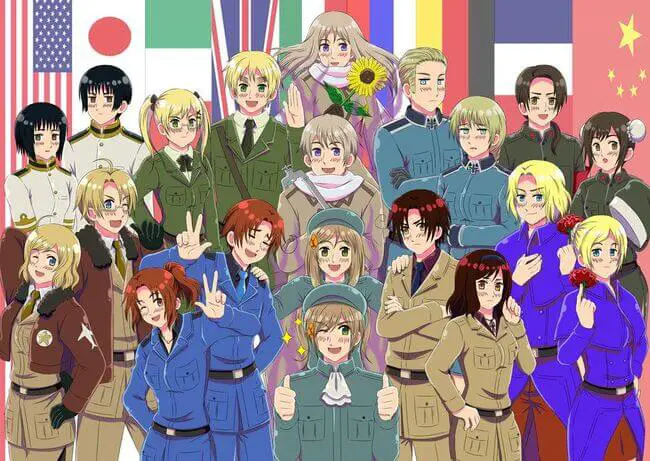 At the beginning of 2010, Hetalia was one of the most popular cosplays to be seen at conventions! It's not without reason: the characters are fun and have plenty of hilarious moments. 
The characters represent a nation, and you could connect any character. Hetalia cosplay can be used for any type of couple, including lesbian cosplay. 
Here are a few examples of countries or characters that you can make:
Russia and China
US and England
Germany and North Italy
Spain and Romano
France and England
7. HARLEY QUINN & POISON IVY (UNKNOWN FOR COSPLAY LESBIAN CHOICE?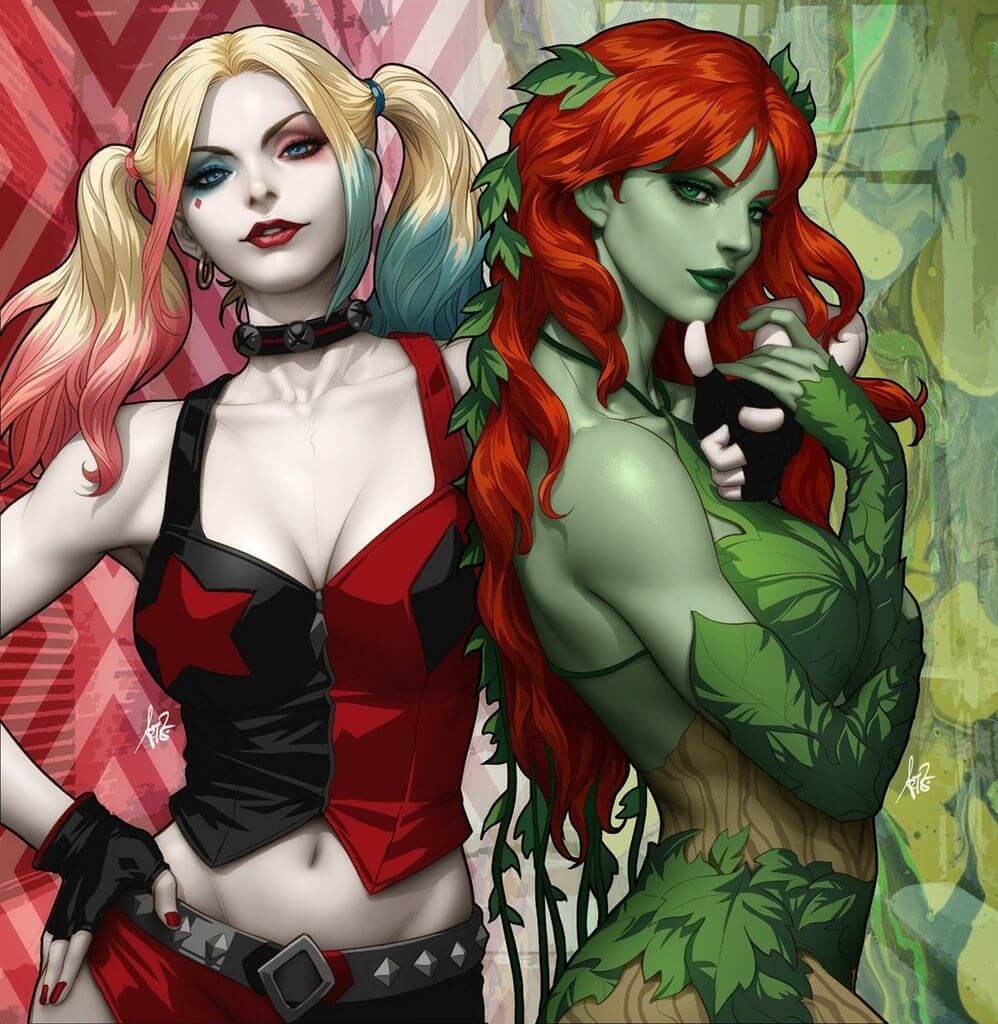 Our two most loved villains. 
We all know who Harley Quinn and Poison Ivy are. Did you know they actually have a relationship and have a baby together? Yes, they're married!
The writers of DC have confirmed the couple is engaged in a relationship (although it's possible to claim Harley may be engaged to Joker). 
The next time you and your companions go to a cosplay event, you can try cosplaying as Harley Quinn or Poison Ivy. These are lesbian cosplay ideas worth a shot and are shipping!
6. LIFE IS STRANGE – MAX CAUFIELD (OR RACHEL AMBER) AND CHLOE PRICE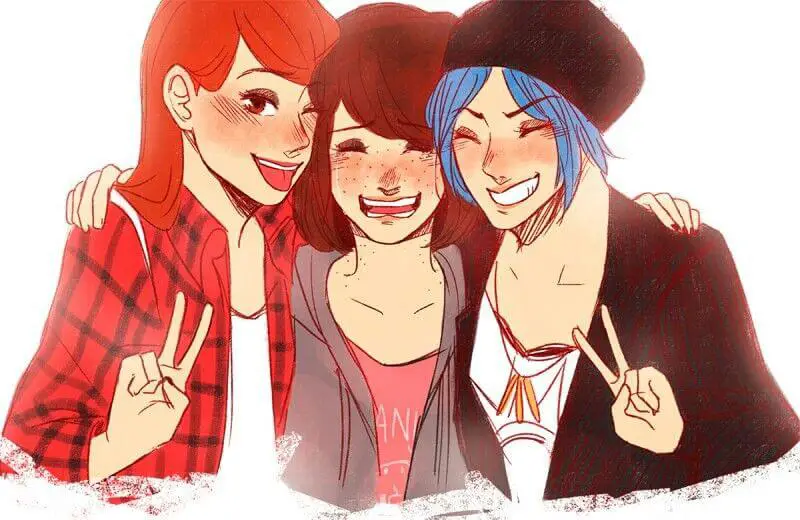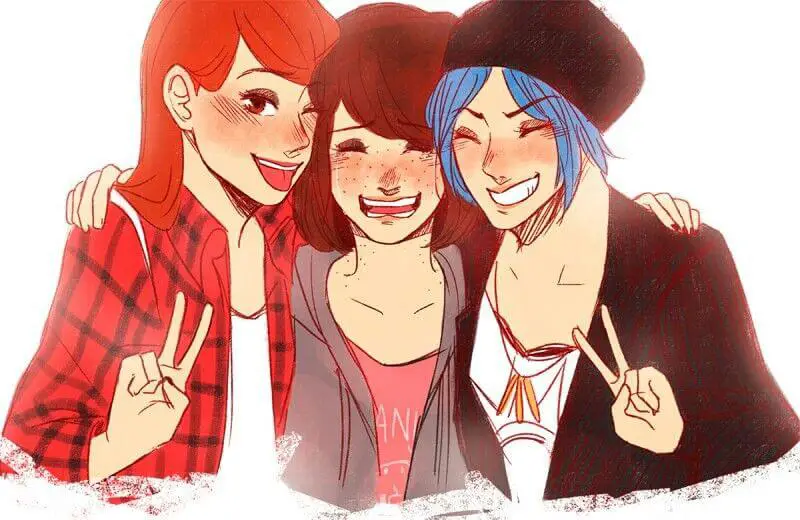 There is no indication that Max and Chloe have feelings for one of their respective partners. For instance, Max herself might have feelings for Warren. 
But, the fact that Max and Chloe could be kissing during the last part of the game suggests that there is an LGBT relationship between them. 
Both characters are enjoyable to cosplay as individuals, and together, they're a fantastic cosplay couple! 
This is why it's widely acknowledged that Max and Chloe are the current lesbian cosplay pair.
If you're not sure which of your wishes to be Max, then you could swap her with Rachel Amber instead.
5. THE LEGEND OF KORRA – KORRA AND ASAMI (AMAZING COSPLAY LESBIAN CHOICE!)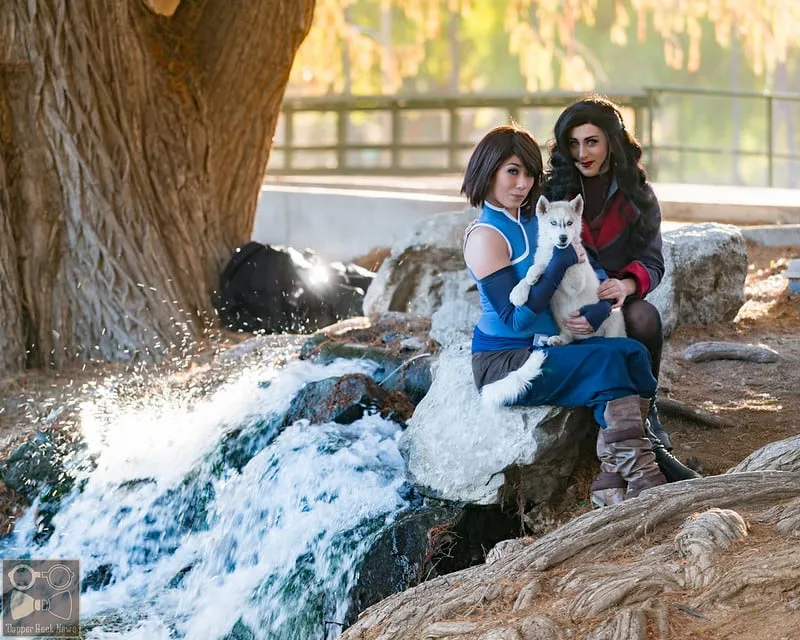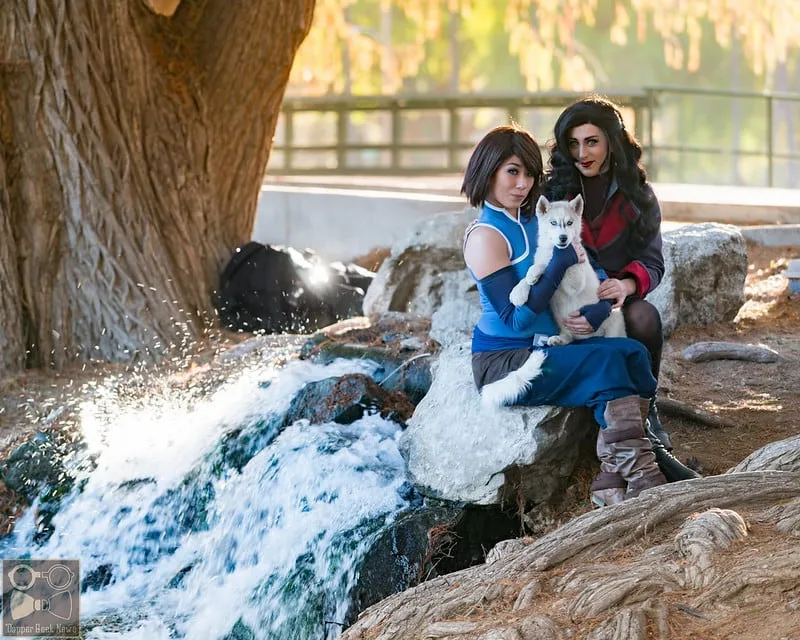 Korra and Asami! 
Everyone loves Avatar. We're sure we loved the final scene between Korra and Asami much more! 
Do you want to show your appreciation towards Avatar by showing your love for the Avatar series by playing two of the most beloved characters from The Legend of Korra? 
If Avatar sees a revival of cosplay in 2021 and beyond, then Korra and Asami are great cosplay options for lesbians!
4. SAILOR MOON (LESBIAN COSPLAY EDITION) – HARUKA AND MICHIRU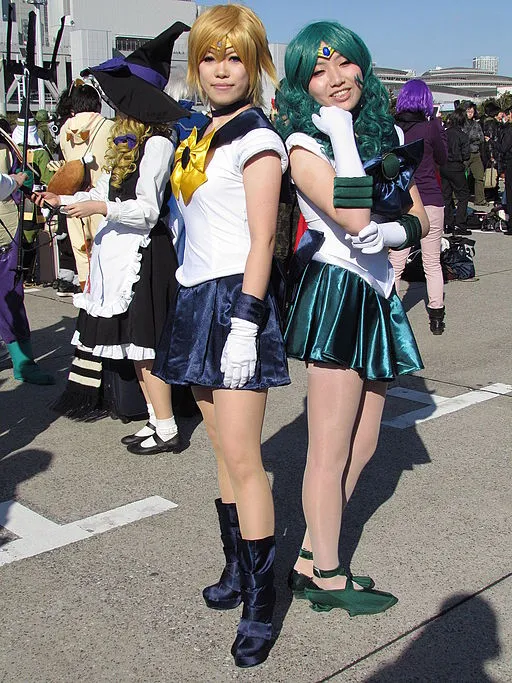 If we consider Sailor Moon, do we think of the main character, Usagi, and her love partner, Tuxedo Mask? 
Did you know that there are cosplaying gay and lesbian couples in the Sailor Moon series? One of these can be Haruka or Michiru! 
Both are easy to play. You just need to find the right sailor-scout outfit.
3. YURI ON ICE- YURI AND VICTOR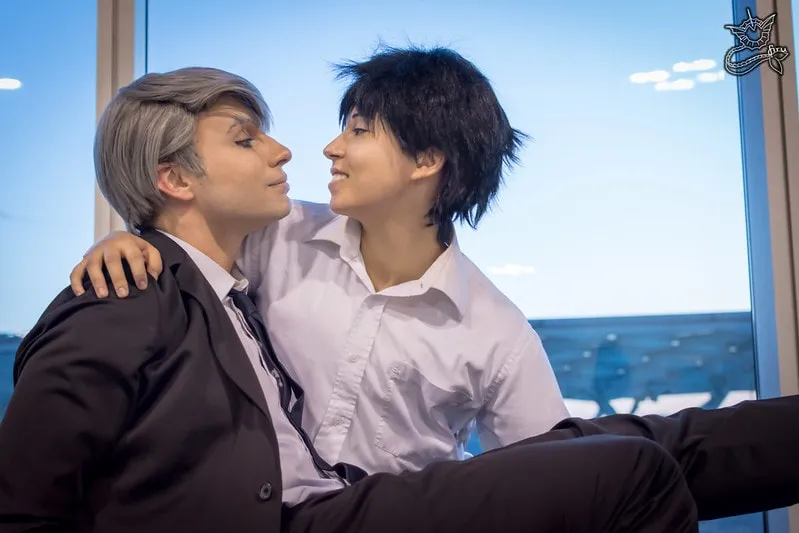 The gorgeous Yuri as well as Victor! Photo by Firu_kun. CC BY 2.0.
The name of the show is enough to sum it up. Yuri and Victor are a sweet skating couple that is worth cosplaying and shipping! 
The best part is that both are easy to play with due to their casual attire (and amazing hairstyles). 
If you're looking for other simple cosplay ideas for men, check out this page.
2. THE LAST OF US PART II – ELLIE AND DINA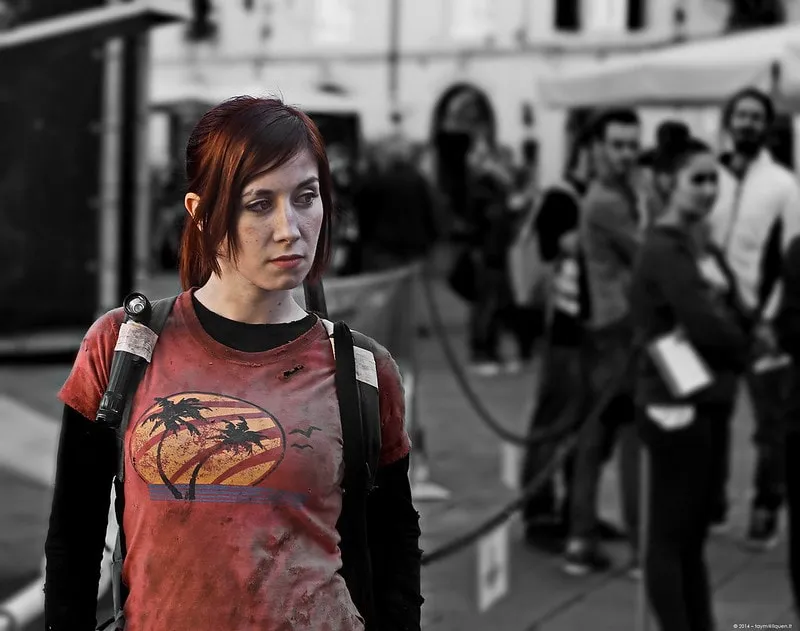 (UNDERRATED COSPLAY LESBIAN COUPLE)Ellie of The Last Of Us! Photo by Claudio Marinangeli. CC BY 2.0.
Naturally, I wanted to include the world's most prominent LGBT couple in the most talked about game of the year 2020. 
In The Last of Us, Part II is a major step forward in LGBT issues in gaming. Costume cosplaying Ellie and Dina is incredibly simple to cosplay, as they wear the same clothes. Add some weapon props to make your costume look even more awesome!
If the cosplay conventions are back, I can envision Ellie and Dina becoming the most popular costumed characters to be seen next time. If you're looking for an underrated couple of lesbians to make, Ellie and Dina would be the perfect option!
1. BLACK BUTLER – SEBASTIAN AND CIEL (GREAT LESBIAN COSPLAY CHOICE!)
My friend shared with me that, at first, Black Butler was meant to be the first Yaoi series. However, the author changed her mind and decided to create the beloved series that we are all awestruck by in the present! 
Though there is a heterosexual couple who dress up as Sebastian and Ciel, it is possible to make them into cosplays for lesbians or any other LGBT couple.
Sometimes I forget that Ciel can be a man, which means that when you want to share her with Sebastian and Sebastian, they'd be a couple who are gay. 
They are a wonderful couple. If you don't want to look like a cliche and instead cosplay one of them, you could also play Claude as well as Alois.
Did I leave out any LGBT couples that are worth playing? What are your thoughts on those I have listed? 
Comment below and tell me what you think! Feel free to save this on Pinterest. If you like this article, I would suggest bookmarking it on boards that are related to Avatar or Cosplay ideas!