In Genshin Impact, where can you find the moonchase charm and the mystmoon chest?
With the Moonlight Merriment event, which comprises of three objectives, Liyue's Moonchase Festival has begun and the Moonlight Seeker and Trail of Delicacies events have begun as well.
The Moonlight Seeker Event asks you to search a particular collection area for Mystmoon chests and Moonchase charms.
The Luxurious Sea-Lord weapon, a hilariously enormous fish claymore, can be yours for the taking if you complete these objectives and earn primogems and mora along the way.
An adventure rank of 28 or higher and the completion of the missions "A New Star Approaches" and "Mondstadt Gastronomy Trip" are required to participate in the Moonlight Merriment event.
First, you must complete 'Moonlight Merriment: Part I,' and 'The Many Matters of the Moonchase Festival,' before you may undertake the Moonlight Seeker quest itself.
We have compiled a Moonlight Seeker map to aid you in your search for moonchase charm and mystmoon treasure locations.
Path of Stalwart Stone on Genshin's Moonlight Seeker map
Moonlight Merriment ends at 03:59 server time on October 11.
This event's three stages are now available.
Moonlight Merriment mystmoon treasure and moonchase charm locations.
You can ask Linyang in Liyue Harbour for tips daily.
She'll highlight 12 charms and chests you haven't found.
All moonchase charm sites and mystmoon chest locations are on the Teyvat interactive map.
Liyue Moonchase Charms locations map
We've created a moonchase charms map for Path of Stalwart Stone.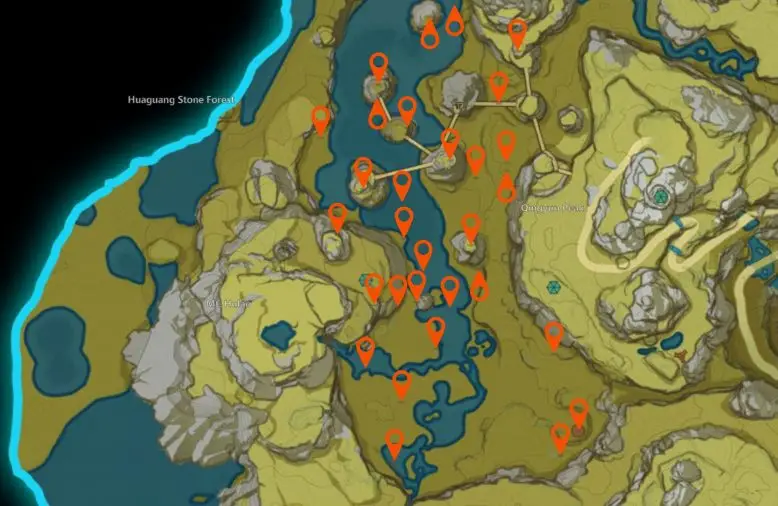 Liyue Mystmoon Chest locations map
Moonlight Seeker, Path of Stalwart Stone's first phase has its mystmoon chest locations marked on this map.
GENSHIN IMPACT MOONLIGHT SEEKER MAP – PATH OF Gentle breezes
For the time being, players can begin searching for moonchase charms and mystmoon chests as part of the second phase of the Moonlight Seeker quest.
MONDSTADT MOONCHASE CHARMS LOCATIONS MAP
This map shows the locations of the moonchase charm places in Path of Gentle Breezes, phase two of Moonlight Seeker.
Locations of the Mondstadt Mystmoon Chest
Moonlight Seeker's Path of Gentle Breezes phase two mystmoon chest placements map is shown below.
MOONLIGHT SEEKER MAP – by GENSHIN
Path of Austere Frost
Final Moonlight Merriment event locations and Path of Austere Frost mystmoon chest locations have been released, as part three of the Moonlight Merriment event has begun.
DRAGONSPINE MOONCHASE CHARMS LOCATIONS MAP
All of Dragonspine's moonchase charms are listed here.
DRAGONSPINE MYSTMOON CHEST LOCATIONS MAP
Map shows the final phase of the Moonlight Seeker quest's mystmoon chest locations.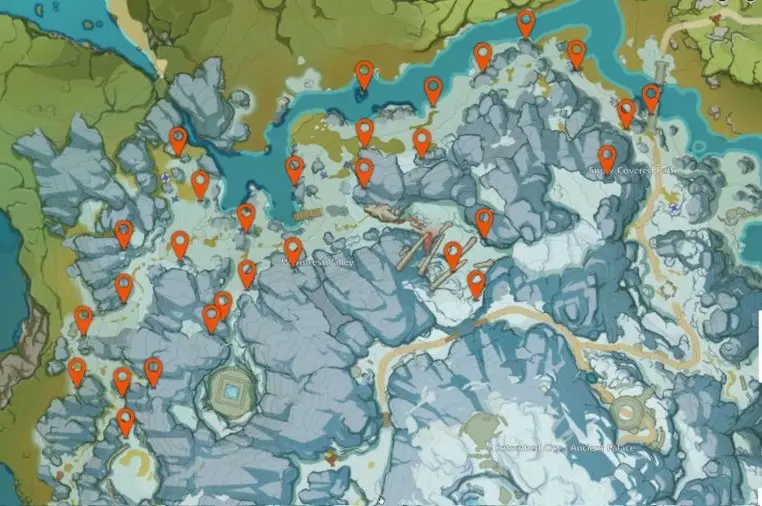 The Moonlight Merriment event's mystmoon chests and moonchase charms can be found using this method.