Get ready to dive into the wild and dangerous world of Gunsmoke as Dark Horse Comics unveils its plans to release deluxe hardcover editions of Yasuhiro Nightow's iconic Trigun manga series.
Fans of the beloved sci-fi western will soon have the opportunity to experience the epic adventures of Vash the Stampede in a stunning oversized format.
With the forthcoming release of Trigun Deluxe Edition and Trigun Maximum Deluxe Edition, Dark Horse aims to captivate readers with the thrilling tales of bounty hunters, gunfights, and a mysterious pacifist with a bounty on his head.
Let's explore the exciting details of these highly anticipated editions that will transport fans back to the desert planet of Gunsmoke.
The Return of Vash the Stampede
Trigun Deluxe Edition and Trigun Maximum Deluxe Edition will both boast the original oversized 7×10″ page format, allowing fans to immerse themselves fully in the immersive world of Trigun.
Trigun Deluxe Edition, encompassing a staggering 672 pages, will compile the two volumes of the original Trigun manga.
On the other hand, the first volume of Trigun Maximum Deluxe Edition will feature 584 pages of high-octane action.
The Legendary Saga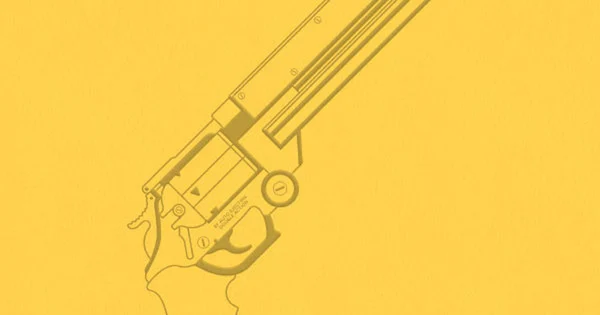 Trigun Deluxe Edition introduces readers to the enigmatic Vash the Stampede, a pacifist gunslinger pursued by every trigger-happy maniac out for the massive bounty on his head.
With a weapon capable of immense destruction, Vash navigates the treacherous landscape of Gunsmoke, leaving chaos and destruction in his wake, all while adhering to his nonviolent principles.
But when push comes to shove, Vash's fighting spirit emerges, and the consequences are explosive.
Trigun Maximum Deluxe Edition continues the saga as Vash, after two years in hiding, emerges to protect his desert homeland from a new wave of enemies determined to claim the hefty reward on his head.
Faced with relentless bounty hunters, fierce adversaries, and his own haunted past, Vash embarks on a thrilling journey to maintain his freedom and protect those he holds dear.
A Legacy Revived
Originally serialized in Tokuma Shoten's Monthly Shonen Captain magazine from 1995 to 1997, Trigun became a cult classic, captivating readers with its unique blend of sci-fi and western elements.
Trigun Maximum followed soon after, running from 1997 to 2007 in Shonengahosha's Young King Ours magazine.
Dark Horse Comics previously published both the original Trigun manga and Trigun Maximum in English, establishing a devoted following of fans.
The Trigun Phenomenon
Trigun's popularity extended beyond the pages of the manga.
In 1998, Studio Madhouse brought the series to life with a 26-episode anime adaptation that mesmerized viewers with its gripping storyline and dynamic characters.
A decade later, Trigun: Badlands Rumble, the first new Trigun animation, made its debut as an anime film in April 2010.
Based on a story by Yasuhiro Nightow and directed by Satoshi Nishimura, the film thrilled fans at its world premiere at Sakura-Con.
Looking Ahead
As fans eagerly await the release of Trigun Deluxe Edition in December 2023 and Trigun Maximum Deluxe Edition in April 2024, anticipation continues to grow.
Dark Horse's dedication to preserving the legacy of Trigun ensures that new and seasoned fans alike can experience the gripping adventures of Vash the Stampede in a breathtaking new format.