AniMixPlay is generally risk-free to use.
There have been no allegations of the site's administrators behaving in questionable ways or harboring any dangerous software, nor has the site collected any personal information that may be used against you.
However, the site does not license anime, which raises legal issues.
Then this article is for you if you'd want to understand more about how safe it is to utilize AniMixPlay!
Time to get this party started!
What Is Animixplay?
Animixplay is a video streaming and downloading website devoted to anime movies and television programs.
Japanese animation studios are mostly responsible for the majority of anime production.
According to the site, none of the content you see on the site is hosted by them; instead, it comes from other sources.
Watching anime in a safe atmosphere is conceivable, but it raises the question of legality.
Fans on Quora think it's safe, but they also think it's illegal because the animixplay doesn't hold the physical rights to the characters.
Illegal movie streaming and download sites tend to have a lot of commercials and pop-ups, however, this one doesn't.
Now for the real meat of the matter: What is the site's business model?
What is the company's business model?
This appears to be a rebel site, one that opposes the dominance of multinational conglomerates.
There are 29.5K followers on the Animixplay Twitter page, which was launched in May 2022.
There have been a lot of new followers in a short time.
Automated website evaluation by ScamAdviser indicates that the website in question is brand new and receives a substantial volume of visitors.
Animixplay is to appreciate how fast, ad-free, and jam-packed the site is with animated films.
It is possible to access a considerable amount of content without having to sign up for an account on the Web of Trust.
How Does AniMixPlay Work?
As with any other streaming service, it's easy to get started on this one.
A video stream is hosted by the website's owners, so you can watch it whenever you like.
AniMixPlay, on the other hand, does not host the videos.
When it comes to videos, they are instead offering a list of links to videos that are hosted elsewhere.
When you locate a video on AniMixPlay, you can play it directly from the browser.
The video player is managed by AniMixPlay. However, you can see where the content is hosted behind the video.
Embed video is the term for this procedure.
AniMixPlay is functioning as a middleman between the actual video host and the current site, so you watch it there.
AniMixPlay, on the other hand, provides access to different video sources.
If you're having trouble with a video's quality or playback, switching to another source may help.
In the end, this leaves AniMixPlay in a hazy region.
In a legal sense, the website is not a video host.
It does, however, give consumers the freedom to watch anime they want, whenever they want.
What Are The Key Features Of Animixplay?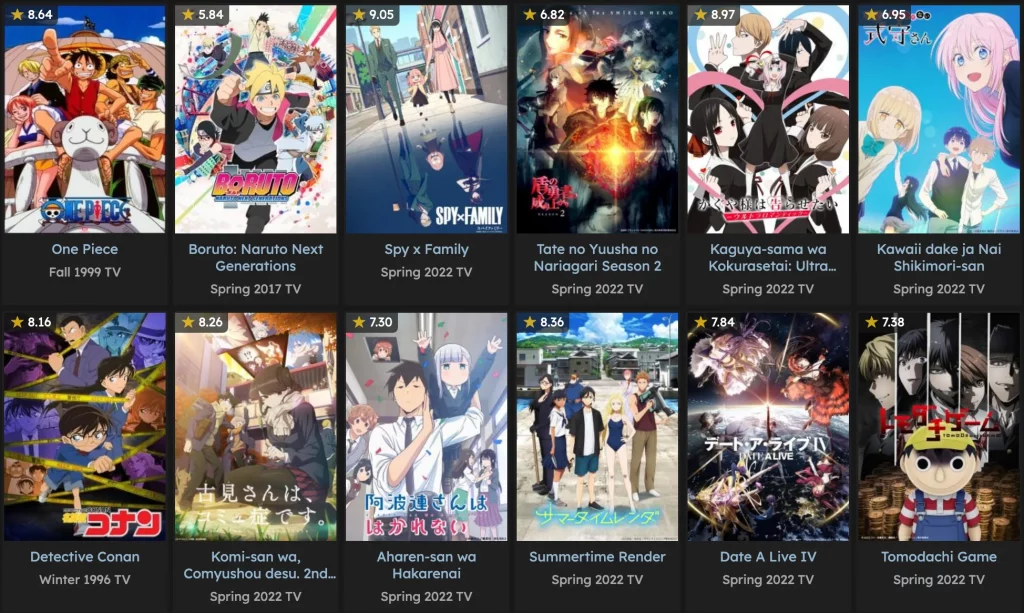 Animixplay has a lot of cool features that make it the greatest place to watch anime.
If you have an Android phone, you may download and use it for free.
It's not necessary to install anything else because this is the only media player you'll ever need.
No registration is required.
It has a simple and easy-to-use user interface.
Using it is risk-free
To get notified when new films or programs are available, turn on alerts.
There are no commercials on this site.
In addition, a slew of improvements has been made.
Is Animixplay Safe To Use?
I have complete confidence in this app's safety and security.
A few weeks ago, I was able to successfully utilize the Android app on my phone without any issues!
If you're a fan of anime, apps are a terrific way to stay up to date on the latest releases, including full-length episodes!
These are all automatically uploaded, so check back often to see what's new.
In the meanwhile, if you have any questions or comments, please post them in the comments section below.
I would love to hear from you.
Is Animixplay Illegal?
AnimixPlay is safe, but it's illegal to use.
Because the animixplay does not hold physical rights, this is prohibited.
AniMixPlay has a low official rank of 23.8 according to Scam Detector's VLDTR®.
This implies that the firm is perceived as suspicious.
How Does AnimixPlay Work?
Like any other streaming service, the site functions in the same way.
A video stream is hosted by the website's owner, so you can watch it whenever you like.
Animixplay, on the other hand, does not host the videos.
When it comes to videos, they are instead offering a list of links to videos that are hosted elsewhere.
With Animixplay, you can watch videos right in your browser after you locate them.
At the bottom of the video, you can see where the content is hosted by Animixplay.
Embed video is the term for this procedure.
AniMixPlay serves as a middleman between the actual video host and the current site, and you can see this in action on the current website.
Animixplay makes use of as many video sources as it can, in order to provide the best experience possible.
To get better results, you might try an alternative source for a video that has quality or playback concerns.
In the end, this leaves Animixplay in a hazy position.
There is no legal basis for the website to claim to be a video hosting service.
Anime can be found here, but it's up to the user to decide how they want to view it.
What Are The Main Safety Concerns With Animixplay?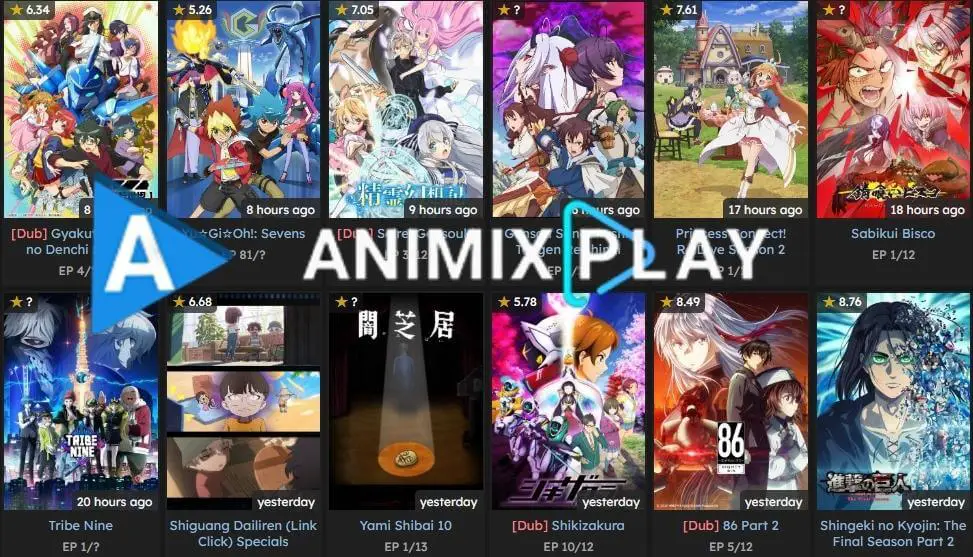 Now that you've learned more about Animixplay, let's talk about some of the security issues you may be concerned about.
How much danger are you assuming if you use this site?
Is your computer at risk of being completely wiped out by a virus?
Will the cops show up at your door and take you into custody for allegedly breaking copyright laws?
Some of these issues are widespread and affect a large number of anime streaming services.
Animixplay may have its own set of issues to deal with.
If you're utilizing Animixplay, you should be aware of these problems and how to evaluate them as actual hazards.
Viruses and Spam.
When accessing unfamiliar websites and online resources, it is understandable to be concerned about the possibility of dangerous software or other criminal activity.
Do you have a virus or some other problem that you downloaded by mistake?
This is something you should be aware of before signing up for an account.
Because it is a legally recognized entity, Animixplay must go by a set of established guidelines.
Because of this, you may think it is absolutely risk-free.
Unfortunately, a large number of legitimately registered websites continue to promote and disseminate malware.
This occurs on a regular basis, but not always on purpose.
Some adverts can be dangerous when a website is designed around the business model of selling ad space.
It's crucial to know if Animixplay has a high probability of this happening.
This is a quick answer, but we'll go into the specifics later.
Animixplay does not have any documented history of marketing or distributing any dangerous software.
It appears to be safe from this perspective.
Secondly, the protection of one's identity.
You must also be concerned about your identification, which might be compromised by rogue software.
Using viruses or keyloggers or anything else of the type is not required to collect personal information from users on a website.
Cookies and account creation may be used to have access to all of the data.
Users may be at danger if a website sells or publicly publishes their personal information.
That's why we're here at Animixplay, right?
Is he using cookies to monitor me?
Is it necessary to supply your personal information in order to make use of this website?
Afterwards, what is done with this information?
We'll get into the specifics in a moment, but for the time being, be assured that you're in good hands.
Your personal information is not at danger when you use Animixplay.
You can't do that on the site.
Legal Issues are also a part of the discussion.
Anime streaming's final main problem is a little different.
For example, the site may be totally safe in other ways, but there's an important question that must be answered.
Do you know where the content comes from?
Sites that do not adhere to legal requirements can face a variety of issues.
To begin with, officials are considering shutting down the website.
Hosting content without permission can also result in severe sanctions.
Similarly, as a user, you have to deal with the same concerns.
Fines and other legal punishments are possible outcomes if you are found guilty of this offense.
Although the consequences for being a user are usually less severe than those for being a host, we still don't want to face them.
Thirdly, there is a problem with this.
When content is shared without the author's consent, the producers of the original work aren't compensated.
The production process may become too expensive if it happens too frequently and your favorite anime studio may close, shrink, or cancel your favorite shows.
How Can You Protect Yourself When Using Animixplay?
Okay.
You're aware of the risks that lurk around every corner.
Some of these issues are unique to Animixplay, while others are more widespread.
We'll go over what you can do to stay safe, as well as any steps Animixplay has taken to keep its users safe, in the next section.
Although the site is generally secure, there are several areas where you'll want to pay greater attention.
How to Recognize and Respond to Malicious Threats?
Animixplay, as previously stated, does not advocate or encourage the use of harmful software or activities.
Many people use the site, and no one has reported any issues with viruses or other malware.
That is logical.
The site builder and curator will have to actively participate in order to pursue this type of behavior.
Their adverts are pretty safe, and no harmful parties have been found working behind the scenes on this website, because they've taken the essential precautions.
However, there is a notable exception.
In other words, Animixplay is a for-profit venture, with all of its resources coming from third-party adverts and sponsorships.
Pop-up advertising, which many people find annoying, are included in these adverts, which are not dangerous.
Ads aren't directly causing harm, but if you don't manage them, they can lead to a terrible experience.
Secondly, the protection of one's identity.
Who are you as a person?
You've already seen that the website is safe, but how do you justify that stance?
To begin with, there is no requirement that you supply any personal information in order to make advantage of the site's features.
You can watch anime without creating an account, however, doing so is an option.
No matter what kind of account you have, you're free to explore and watch anything you want.
Even if you opt to set up an account, you won't have to divulge any sensitive personal data.
Only a username and password are required to create an account on Animixplay.
When it comes to sharing personal data, there is none.
It's now possible to sign in using your Google Account, however, Google will take responsibility of protecting your personal information if you choose this option.
Cookies are the only significant issue here, and Animixplay only collects a small number of them.
Additionally, there is no evidence that the Site distributes aggregated cookies with any other parties.
If you are concerned about cookies, you have the option of adjusting your browser's security settings.
Another level of protection is in place.
In order to keep your data safe, Animixplay uses HTTPS.
The website's activity is encrypted, save for the nitty-gritty specifics of how it all works.
As a result, unauthorized parties will have a far more difficult time stealing information about your site visits.
Credibility
A major challenge is how to deal with the ultimate security concern.
There is no licensing agreement with Animixplay for any of the content on the site.
This means that any video you see may be breaking copyright laws.
Legal action against site owners could result in the site being shut down at any time.
To watch anime on this site, there's a danger that you'll see something bad.
You could be penalized hundreds of dollars if you watch unlicensed streaming (USD).
It is not unlawful to merely peruse the website.
Only streaming content puts you at danger in this situation.
In addition, there's the question of how much the original creators should be paid.
There is no monetary benefit to the original creators of the anime content included in Animixplay because of the site's open licensing policy.
If you've read this far, you're well-equipped to make an informed choice about whether or not to use Animixplay.
How To Download Animixplay App?
The app is available for both Android smartphones and tablets.
It simply takes a few minutes to complete the entire installation process!
Make sure you have at least 10MB of free space on your smartphone before installing the app.
Please notice that some models may not be able to install this software owing to their size, therefore if you have any difficulties, please re-download the program.
Open Android Settings > Security Settings to get the ball rolling on your security options.
In the next section, click on "Device Management."
The "Unknown sources" option should be enabled.
Search for Animixplay APK on your preferred browser and download it.
It's best to save the file to the download folder on your mobile device.
The file can be found by searching for it and selecting it with your mouse.
Wait for the installation to complete before continuing.
Open the app and get started using it as soon as it's finished.
Conclusion
Animixplay is a popular choice for anime fans, and everyone agrees that it is safe to use.
Anime fans haven't been deterred from using the site despite the fact that it allows them to watch anime without the permission of the content owners.
Just download and start watching right now — it's that simple!
Download the app on your phone or tablet and get started right away.
This is a great option for anime fans who don't have time to sit through a regular TV marathon.