In anime every character has their characterization depend on their role and the maid is also one of the characters in anime and manga where fans fantasize about them a lot.
From their appearance to costume everything has a different aspect and motive behind their character.  
Maid costumes are said to have originated from the classic black and white designs of nineteenth-century European French maid uniforms, despite the time was very traditional, and nowadays in the modern world, their costumes change a lot from the traditional aspect. 
So today I have prepared the list of Maid in the anime world. And Why is this? Because anime and manga have popularized this conception of maids. Let's explore them now.
23. Kotori Minami From Love Live! School Idol Project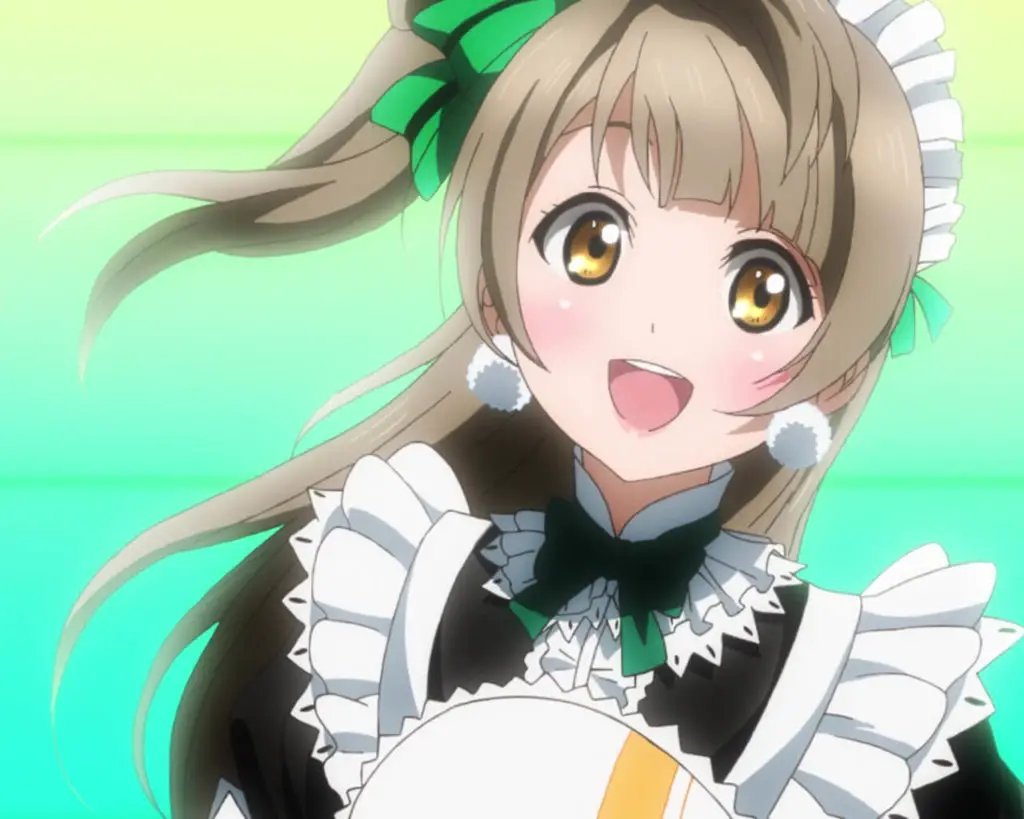 Kotori is very kind towards everyone and supportive of her friends and genuinely care about their feeling the most.
Kotori has a very huge aptitude for fashion and is very good at drawing costumes for the group. And also has a great fashion sense and good at drawing costumes for the group. 
22. Mey-Rin From Black Butler (Kuroshitsuji)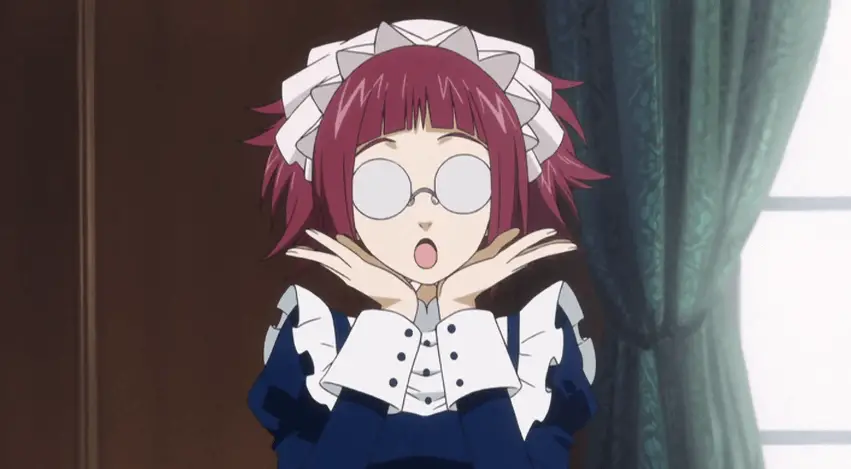 Mey-Rin is a determined, strong-willed individual who seeks to prove her worth. Like the other Phantomhive servants, she is fiercely loyal to Ciel Phantomhive and deeply respects Sebastian Michaelis, whom she has a crush on because he appreciates who she is and her skills as a sniper.
Upon working for Ciel, she is allowed to wear skirts, which pleases her, and she is given glasses, which she cherishes and refuses to replace with new ones.
21. Hotori Arashiyama From Soredemo Machi wa Mawatteiru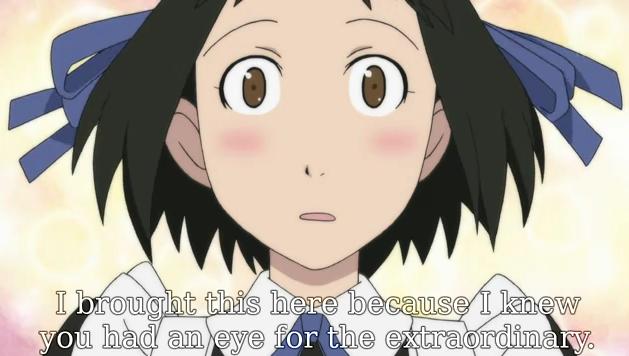 Hotori is the main female character of the series. And a first-year student of Otani High School who loves mysterious things. 
She is both optimistic and outgoing. Though sometimes she is a bit clumsy at times which causes various troubles around her.
20. Roberta From Black Lagoon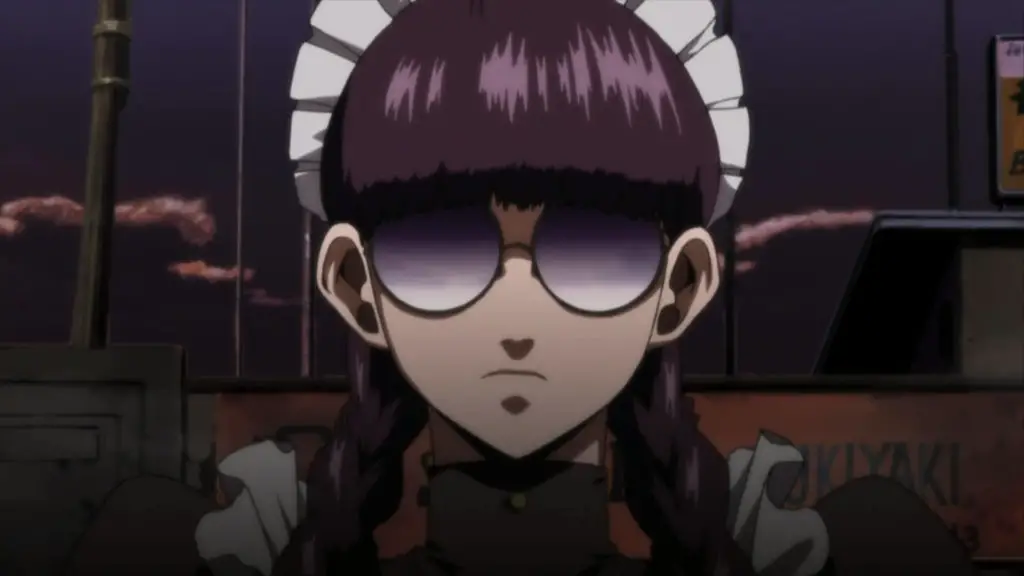 Rosarita Cisneros, know as Roberta, is a maid who worked for the Lovelace Family for four years. She has trauma because of a scarred past and certain smells.
She is a very dangerous anime maid don't go on the looks you need to be very careful around her.
19. Maid-chan From Sakurasou no Pet na Kanojo (The Pet Girl of Sakura so)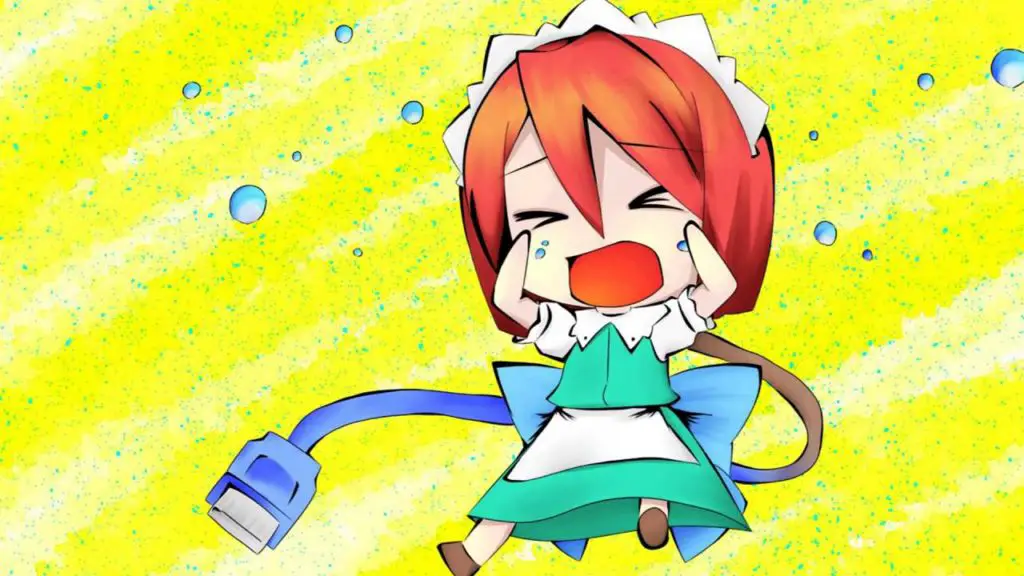 Maid is Ryuunosuke's artificial intelligence (AI) program he wrote personally. Originally, Ryuunosuke designed Maid to filter and automatically reply to his cellphone messages and emails to save him time.
Although she is a maid her ability is way good, she is capable of blocking and replying to a message or email by her preference.
I really need someone like her in my life. 
18. Array Danon Ci From Rinne no Lagrange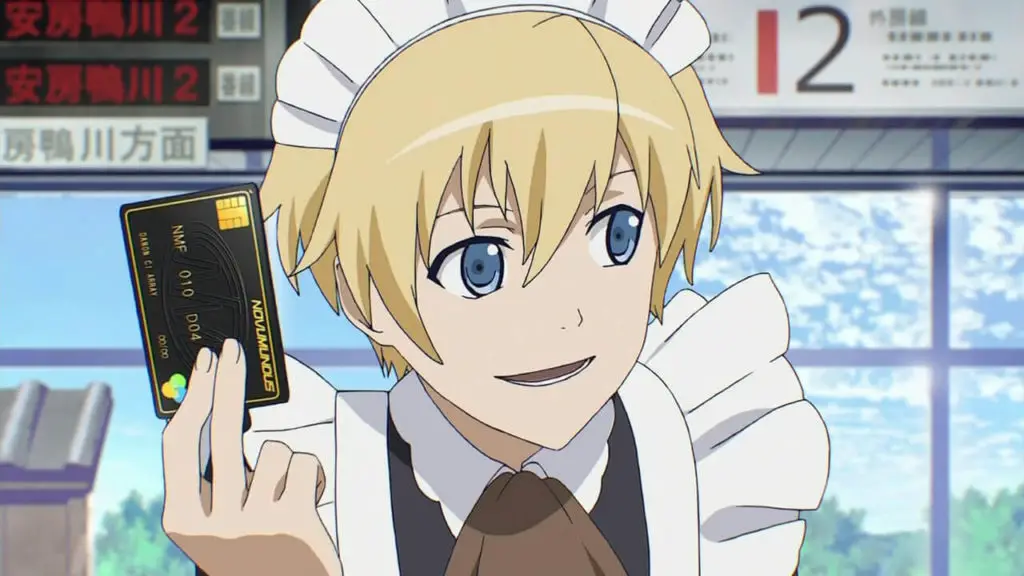 The girls from K-On! look adorable in their old-fashioned anime maid outfits. They may be young, but each of the lovely ladies has their timeless beauty that shines through their black and white attire.
Of course, these girls don't work in a maid cafe. They're the only members of their high school's light music club, and the cute maid outfits are the only stage costumes that wear.
17. Miyuki Kujou From Shomin Sample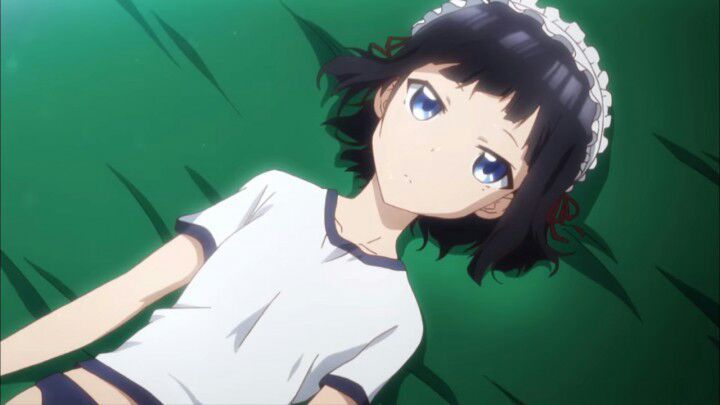 Miyuki is a sadistic maid. She isn't shy at all and is always willing to help Kimito change clothes, Miyuki is also a little perverted sometimes, but also clever.
Miyuki is the first person Kimito meets in the school. She explains that he will stay in the school, Seikain Jogakkou, and introduces him to it. 
16. Rumiho Akiha From Steins; Gate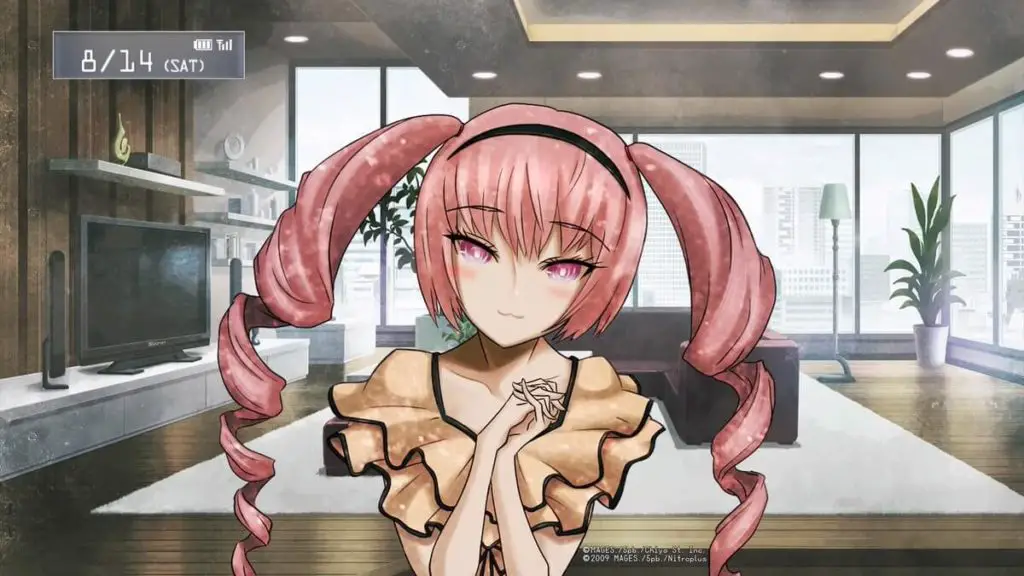 The kitty Rumiho is cuter than any other anime maid.
She's quite child-like. Acts like a childish devil towards men. Also adds embarrassing "meows" to her speech.
Although she's a maid, she has a playful, childish personality. But how unlike Rumiho is to the classic graceful. Oh, and she has the power to see into people's hearts.
15. Canti From FLCL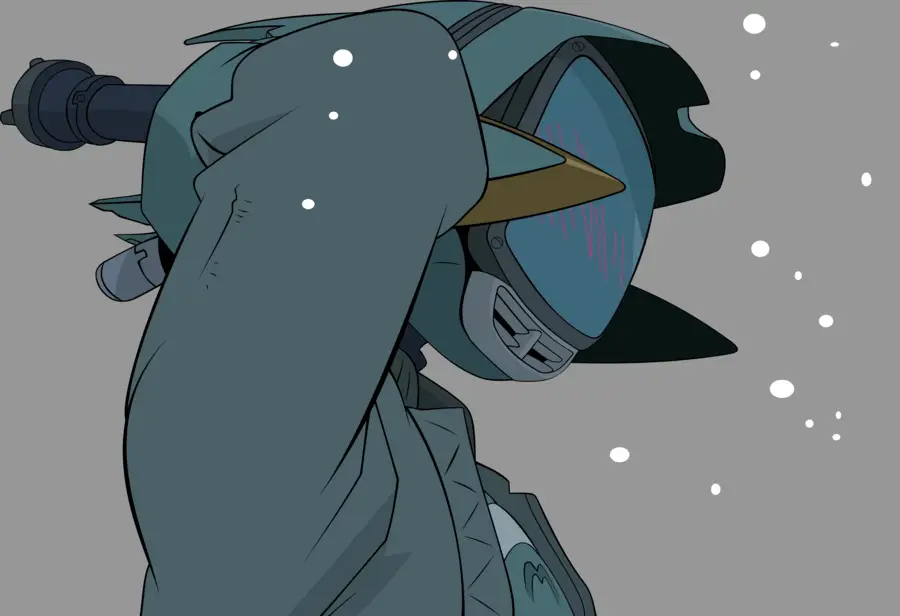 Canti is very much like a human despite the fact she is a robot.
Canti seems to like p*rn, as he was reading it in a store in the anime, and it is stated in the novel that he spends 3 hours at a time looking through "perverted magazines."
14. Chiaki Minami and Touma Minami From Minami-Ke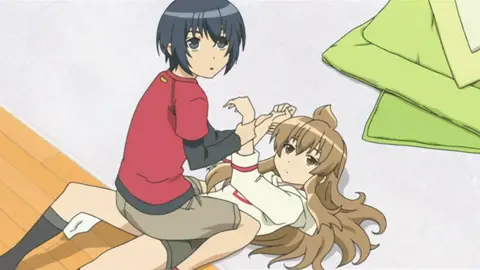 Chiaki and Minami make for the perfect little housemaids. It's a nice change to see Chiaki doing the household chores, rather than just calling everyone a "Baka-Yaro" all the time.
Whereas Touma is an anime tomboy she acts tough and has a manly nature that considers cooler than other guys.
13. Virgo From Fairy Tail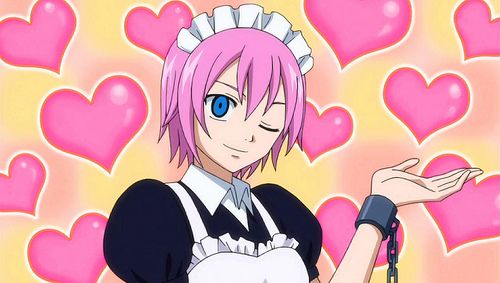 She is very stiff in her movements and is very loyal and obedient to her owner, so much so that she changes her appearance for them.
Virgo changes her form into a maid with shackles around her wrists, short, pink hair, and blue eyes.
She wears a maid outfit, consisting of a black undercoat and a white, frilled-trim apron and white knee-length socks with black Mary Jane shoes.
12. Misaki Ayuzawa From Kaichou wa Maid-Sama!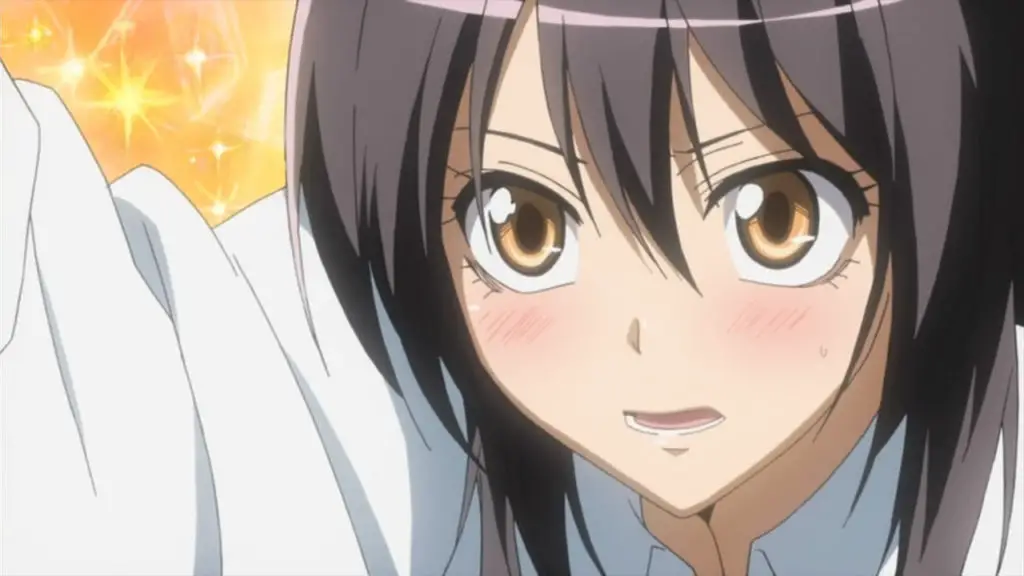 Misaki is the maid of all maids and she cries out loud. The main character of the series was known as the "Demon President" as the former Student Council President of Seika High School Misaki secretly worked part-time as a maid at Maid Latte.
She was gentle, helpful, and encouraging in nature but everything changes when her father left her.
11. Tama From Gintama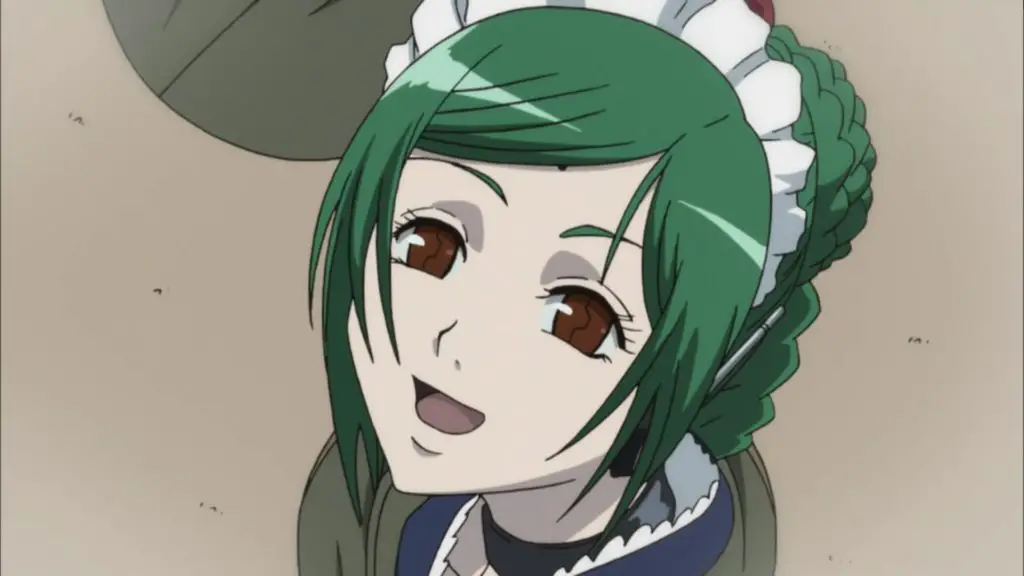 Tama is a maid working at Otose's Snack but she is not a human she is a robot created by Hayashi a friend to her daughter.
Tama has green hair and dark red eyes. Her hair is usually pulled back and tied in a braid using a large screw to secure the bun on top.
10. Miyuki Takara, Kagami Hiiragi, Konata Izumi and Tsukasa Hiiragi From Lucky☆Star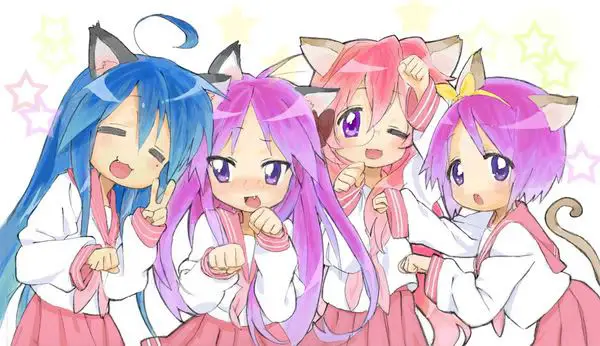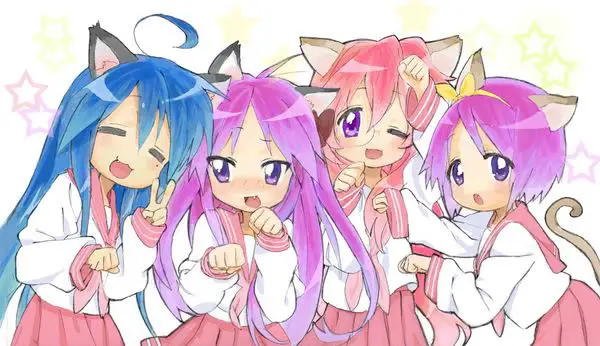 In this anime series everyone could pull off this traditional maid look, it's the adorable girls from Lucky☆Star.
Innocent girls plus cute maid costumes will always look adorable.
9. Maria From Hayate no Gotoku (Hayate the Combat Butler)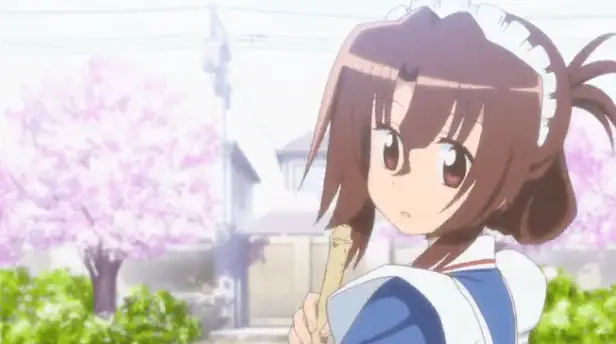 Maria is weak to disguises and quite gullible. She enjoys housework and continuously makes the Sanzenin mansion sparkling clean.
It makes it better that she also is the only one who understands the relationship between Hayate and Nagi and watches over them like a mother.
Maria is one of the closest people to Nagi and her maid, who used to be her home tutor. Their relationship is more like sisters than an employer and employee.
8. Kyou Fujibayashi, Ryou Fujibayashi and Fuuko Ibuki From Clannad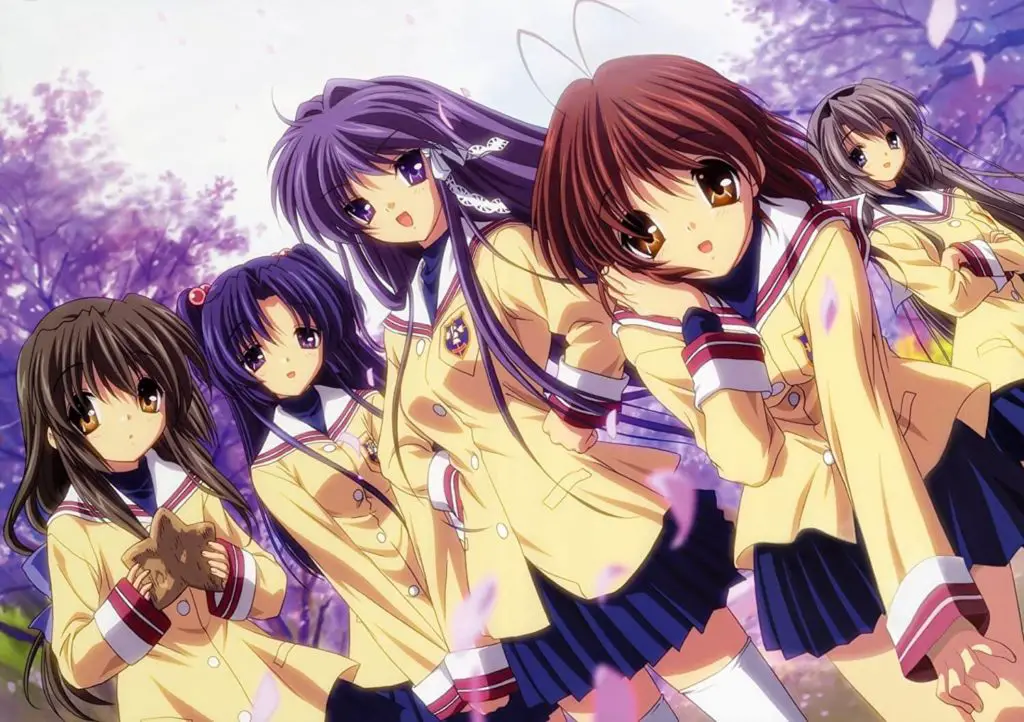 The Clannad girls all look fantastic in their costumes.
Especially the Fujibayashi twins, who have both the tsundere and dandere archetypes down pat, making them the perfect pair of anime maids!
7. Chihiro From Shounen Maid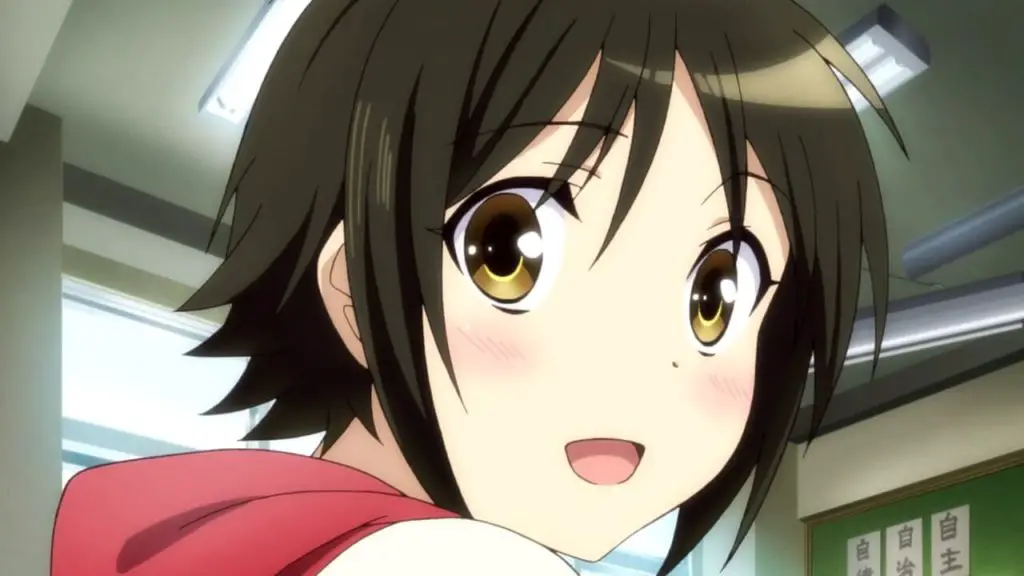 Chihiro is the looks like a cute little girl from Shounen Maid, but actually, he's a boy.
After the unfortunate death of his mother, he can't help himself so that he becomes a housekeeper for his uncle, Madoka.
The only reason he wears a maid outfit is that his uncle likes girls' clothing with frills. Chihiro cooks' meals every day and cleans everything. Who wouldn't appreciate such a passionate maid?
6. Yukimura Kusunoki From Boku wa Tomodachi ga Sukunai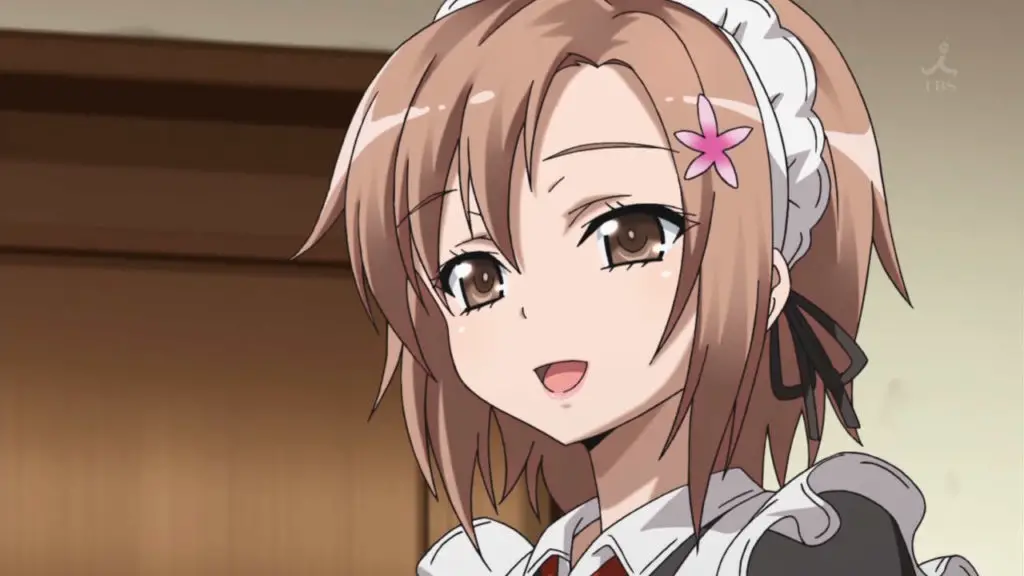 She is the main character of the anime series and a first-year student of St. Chronica's Academy. Believing herself to be a boy, she wishes to study Kodaka and learn to become a boy.
Eventually, it is revealed to everybody that she is a girl, having been raised to believe that she was a boy by her parents.
She will do pretty much anything to serve Kodaka, her master and "aniki" with the hope to learn to become a boy. 
5. Mariel From Hanaukyou Maid-Tai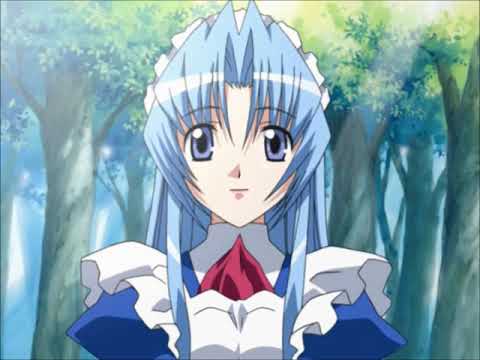 Mariel is one of the first maids in the world of anime who standout and mark her place as a maid at the age of 16.
She is the "perfect" maid—attentive, polite, intelligent, and beautiful. Alongside the rest of the maid crew, she shows what it truly means to be an old maid!
4. Saika Totsuka From Yahari Ore no Seishun Love Comedy wa Machigatteiru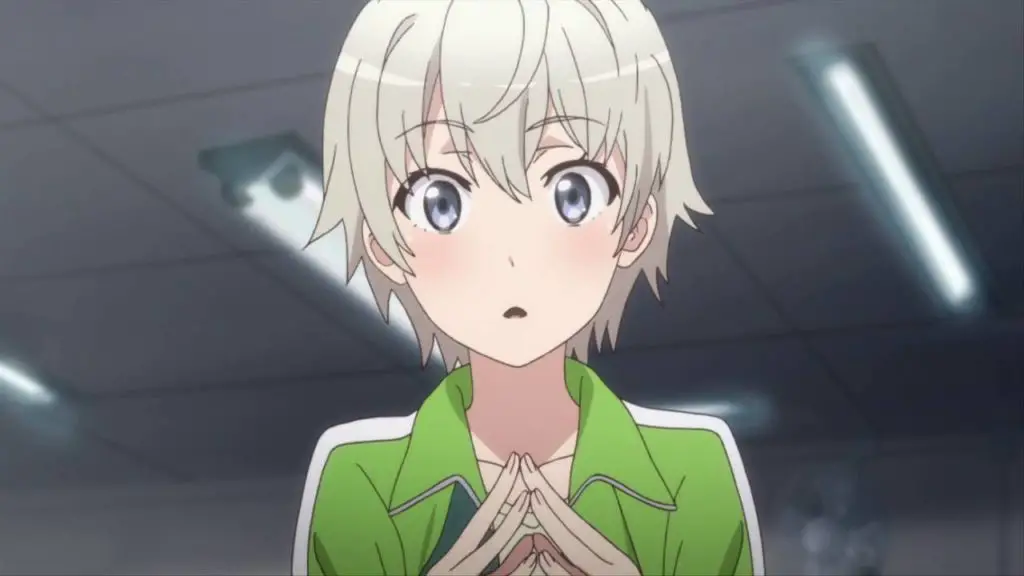 Saika is a member of the tennis club who has a feminine appearance and also proves that femininity has nothing to do with gender.
He is the Prince for the fellow girl classmate, Saika helps Hachiman to join the clubs and later on he become one of the few people in the class who talk to Hachiman, and often hangs out with Hachiman.
He is the prettiest anime boy since Hideyoshi!
3. Jurai Andou From Inou-Battle wa Nichijou-kei no Naka de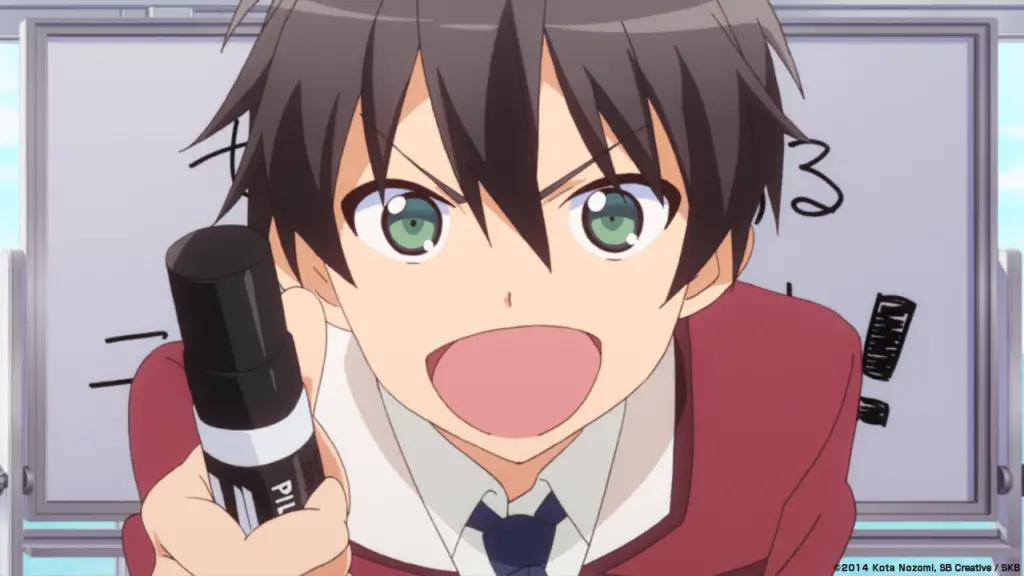 Jurai is not very observant and is completely oblivious to some of the feelings the female members of the club have for him.
In some instances, the anime maid outfit can also be good for a bit of comical relief. Jurai is an edgy, energetic boy.
Despite this, he is fairly good at academics, and with good fashion sense.
2. Saber From Fate/Zero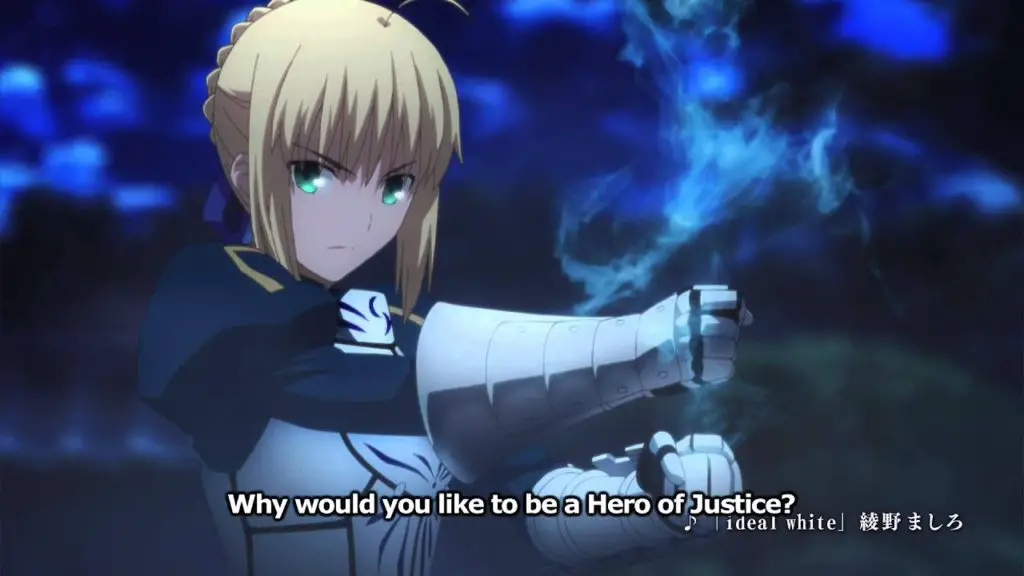 The main character of the series Fate, Saber plays the role of a devoted anime maid of Norma Goodfellow.
She is a young woman and the upper strong warrior who usually speaks truthfully but is willing to lie if necessary.
She is courageous, determined, and set on winning the Holy Grail. Saber's true colors shine brighter than ever before!
1. Rem From Re: ZERO-Starting Life in Another World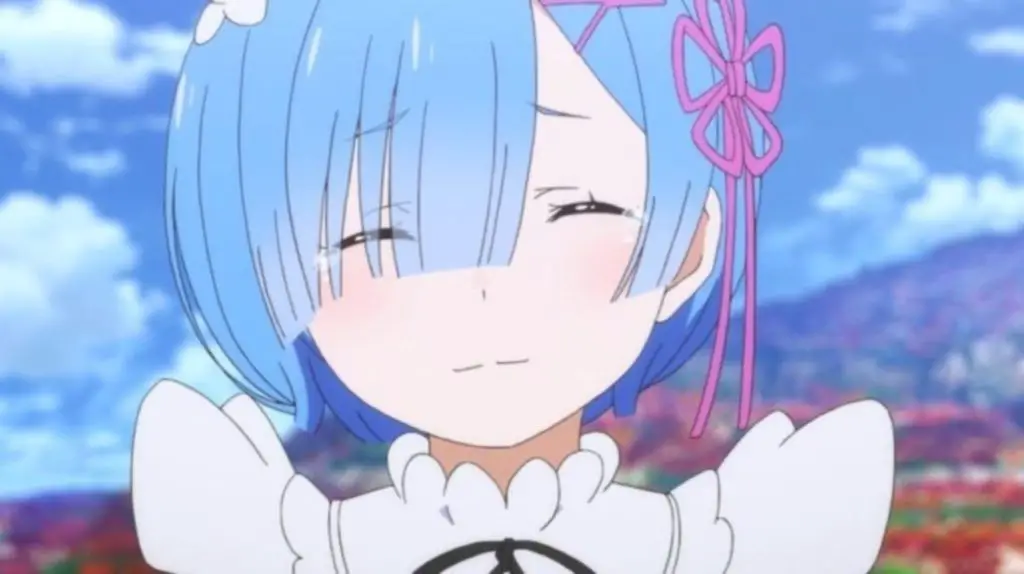 Rem the youngest twin sister working for Roswaal L Mathers, the mage descendant of the original Roswaal. With her loyalty towards her master, she is an excellent maid.
She used to think of herself as inferior because of the guilt towards her sister. After Subaru saves her, she falls deeply in love with him, becoming one of his most loyal followers.
Rem will stick with him no matter what happens, even if Subaru rejects himself.