Some of the most relatable Anime Nerds characters are gigantic in-universe geeks! They love anime, games, manga, or other nerdy hobbies just as much as viewers do, which can gain them a large following.
Goo Ranking asked the Japanese community to vote for their favorite nerdy characters! Here are the top 15 choices of most lovable anime nerd.
15. Nagi Sanzenin From Hayate the Combat Butler – 64 votes
Nagi Sanzenin is the sole heir to the Sanzenin fortune, being the only survivor of the family besides her grandfather.
She isn't just the average "rich girl". Calling her "rich" would be selling her short.
14. Hajime Tsunashi From I Can't Understand What My Husband is Saying – 67 votes
Kaoru's 23-year-old otaku husband who initially scrapes by living as a blogger who reviews various forms of nerd media from video games to anime.
He eventually starts working as a web designer.
13. Erika Karisawa From Durarara!! – 70 votes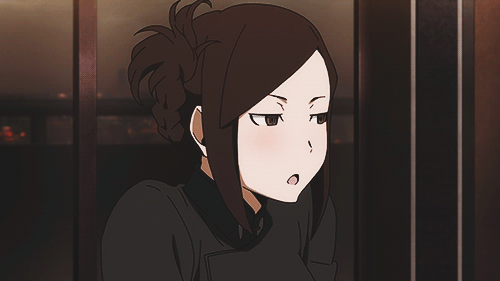 Erika Karisawa is a member of the Dollars and can usually be seen driving around the city with her friends Walker Yumasaki, Saburo Togusa, and Kyouhei Kadota.
She and Walker are incredibly close due to their both being otaku, people obsessed with anime and manga. Erika is also a cosplayer and a fujoshi, a fan of romantic male relationships in manga and novels.
12. Tomoya Aki From Saekano: How to Raise a Boring Girlfriend – 71 votes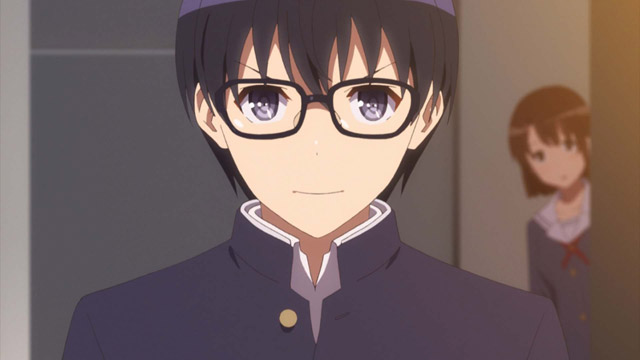 Tomoya is described as a 'hardcore geek'. However, he is one of the three most notable students at Toyogasaki Academy, along with Utaha Kasumigaoka and Eriri Spencer Sawamura, due to his strong advocating of otaku culture at the school.
11. Itaru Hashida From Steins;Gate – 75 votes
Itaru Hashida (normally known by his nickname Daru) is the tetartagonist of the visual novel and anime series Steins;Gate.
He is a member of the Future Gadget Laboratory and is the right-hand man of Rintarou Okabe.
10. Walker Yumasaki From Durarara!! – 81 votes
Walker Yumasaki, is a member of the Dollars and is usually seen driving around the city his friends Erika Karisawa, Saburo Togusa, and Kyouhei Kadota.
Like Erika, he is a passionate otaku, a person obsessed with anime and manga, and the two friends are nearly always together.
9. Kirino Kousaka From Oreimo – 93 votes
Kirino Kōsaka is the main heroine of the series. Kyousuke's younger sister and the youngest of the two siblings of the Kousaka family.
She is an overachiever who seemingly lives a perfect life and is idolized by almost everybody.
8. Junichirou Kagami From Ultimate Otaku Teacher – 103 votes
Junichirou Kagami is the main protagonist of Denpa Kyoushi. He was a scholar student, however he didn't succeed.
Eventually, his younger sister, Kagami Suzune, gets him out of the house by getting him a job at his alma mater as a Physics teacher.
7. Kotaro Takebayashi From Assassination Classroom – 114 votes
Takebayashi has black hair combed over along the sides of his head and wears round eyeglasses.
His uniform consists of a suit jacket worn over a dress shirt and a black tie, as well as dress pants and dress shoes.
6. Milluki Zoldyck From Hunter x Hunter – 123 votes
Milluki is a seventeen-year-old youth, with short-trimmed middle-parting black hair and black squinty eyes.
He is obese due to a lack of physical activities and poor eating habits.
5. Tatsunosuke Sakonji From Kochikame – 123 votes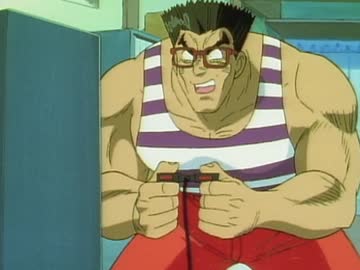 Tatsunosuke Sakonji is a police officer who is more often seen with the other policemen -usually Ryotsu, Sakonji and Honda- off duty than on duty (in uniform).
4. Kazuyoshi Usui From Sket Dance – 126 votes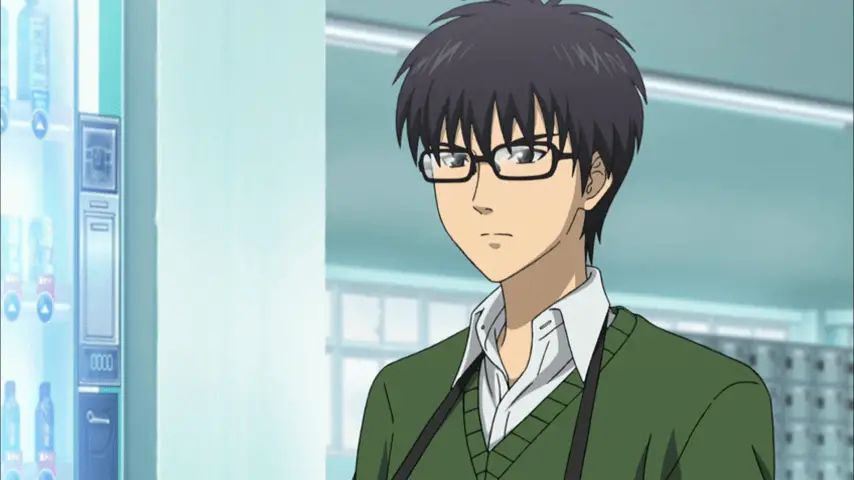 Kazuyoshi Usui or Switch as he is more commonly called, is the brains of the Sket Dan.
As a result of the events that happened in his life, he opts to speak through a voice synthesizer on his computer.
3. Konata Izumi From Lucky Star – 173 votes
Konata Izumi is one of the main characters of the Lucky Star series. She is the leader of the Lucky Star crew and the daughter of Sojiro Izumi and Kanata Izumi who lives in her house in Saitama prefecture near Tokyo.
Nicknamed "Kona-chan" by Tsukasa Hiiragi, she is an eccentric but friendly person
2. Sakamichi Onoda From Yowamushi Pedal – 204 votes
Sakamichi Onoda is the protagonist of the series and high school freshman. He is a member of the Souhoku High School Bicycle Club and a climbing specialist. He is also evidently an anime otaku.
1. Umaru Doma From Himouto! Umaru-chan – 241 votes
Umaru Doma is the main protagonist of the Himouto! Umaru-chan series. The word "himouto" means "dried-fish little sister".
It is a combination of "himono-onna", meaning "dried-fish woman" who's proper in public but lazy at home; and imouto, "little sister", but "himouto" can also mean "worthless lazy-bum sister".
Hope you Like this list of Anime Nerds comment below which are your favorite anime nerds characters? share it with your friends and bookmark MOW.