The popular anime Shigatsu wa Kimi no Uso ("Your Lie in April") is just as much about its characters as the wonderful music it produces. 
Here is a complete look at the main characters of this anime for youth drama.
Shigatsu was a hit in 2015, and it's no surprise why. 
The perfect combination of musical and visual elements captured the raw emotions of every character in every scene. 
It didn't go overboard and kept to the story until the end.
This was a short and sweet tale of redemption and depression.
You should watch this anime if you haven't already.
But make sure you bring your tissues. 
Have you seen it?
Then read on to see my tribute to the characters that made this anime the amazing opus it is.
*Note: This anime is short and some of the most inspiring moments are later in the story. Spoilers will be included. *
12. Nao Kashiwagi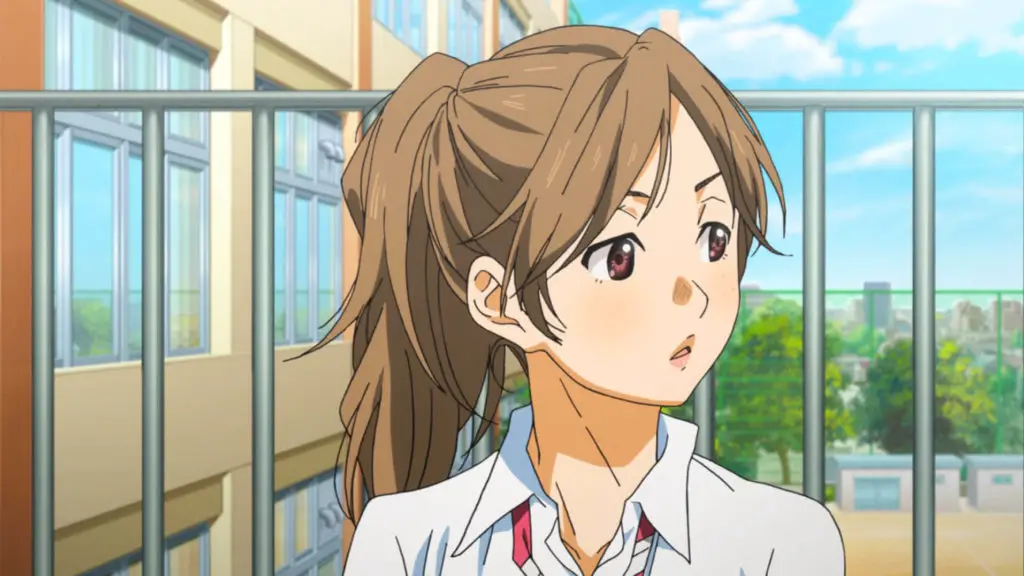 Nao Kashiwagi is a good friend of Tsubaki and is often seen by her side at school. 
Tsubaki is often embarrassed by her blunt honesty. 
Her advice has broken Tsubaki's stubbornness to admit that she has feelings for Kousei Arima. 
Her collection of BL manga (Boys Love, Yaoi) is also the source of her relationship advice to Tsubaki.
11. Yuriko Ochiai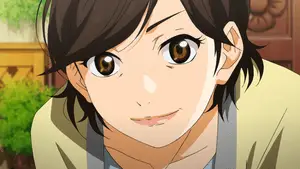 Yuriko Ochiai, a minor character in the Shigatsu Wa Kimi no Usoseries. She is Emi Igawa's piano instructor.
She is shown wearing a ponytail during the Maihou Piano Competition. Emi Igawa is impressed by Yuriko's caring attitude towards the piano. 
Yuriko is a piano tutor and can play the piano. She is also skilled at teaching Emi Igawa, who is a talented pianist. 
Emi Igawa's piano mentor was Yuriko, who came to Yuriko's door with her mother after she decided to pursue piano.
10. Watari Ryota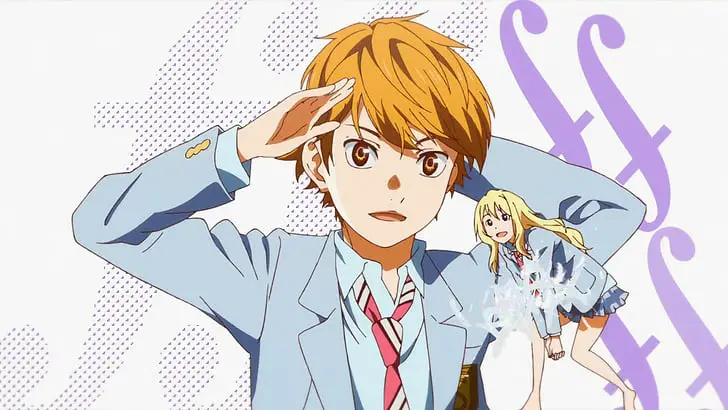 Watari is the playboy. He is Tsubaki's best friend and follows their progress throughout the series. 
He is used by Kaori to help her achieve greater goals, but he also carries a very important message for the viewers. 
Many characters have sad histories or regrets. Watari is one of the more normal.
That's precisely the point. We often think that we are the heroes and must carry all the burdens. This is not always true. 
He is always ready to support his friends and lives each day with enthusiasm while grieving when tragedy strikes.
9. Seto Hiroko
Hiroko, Saki's friend and a world-renowned pianist, is Kousei's teacher. 
Saki's death causes Hiroko to take Kousei under her wing, becoming a mother figure to him. 
She never made Kousei stop playing the piano because she felt somewhat responsible for the events between Saki and her son.
Hiroko was his piano teacher after he started to play again. 
Koharu, her daughter, is often seen with her. She also attends piano performances with her mother.
8. Arima Saki
Saki, Kousei's mother, is often seen as an unseeing figure in the shadows.
She criticizes Kousei's performances and makes it impossible for him to play.
Although she indeed became abusive after her illness, she was also a caring and loving mother who often played the piano while her son slept underneath it as a child.
Kousei will begin to recall some of her best points.
He is also reminded of what she said when he was first learning to play the piano: "The piano's you." 
It will smile if you gently touch it. It will become angry if you forcefully touch it. He will eventually learn how to play again by doing this.
Hiroko was her college friend.
7. Saitou
Just hearing his name will not make it easy for many viewers to remember Saitou. 
Tsubaki was a fan of Saitou during most of the series. He confesses that she has been with him since childhood.
They develop a strong relationship and begin dating.
Tsubaki, however, is in love with Kousei and is unable to accept it. 
Saitou is the first character to discover the theme of the series: letting go. 
Tsubaki is not what he sees, so Saito breaks up with her out of love and care. 
He lets Tsubaki go, not to drag the relationship along for the sake of attachment.
This allows her to pursue the one she truly loves.
6. Igawa Emi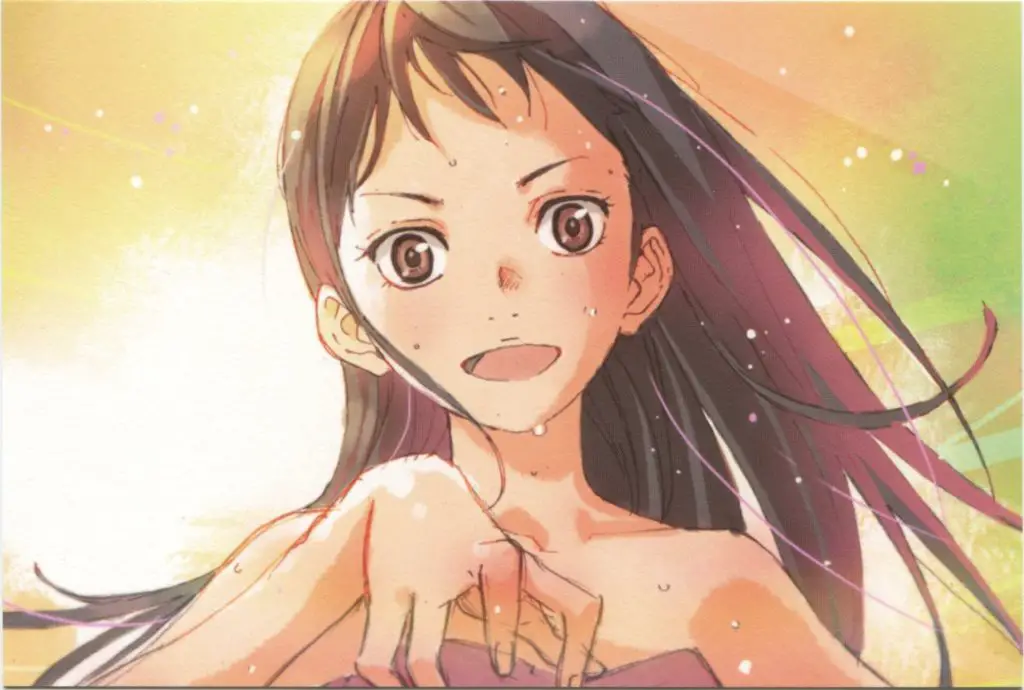 Emi, a pianist, grew up competing against Takeshi and Kousei when she was a child. 
She doesn't respect Takeshi Kousei, who she says is a perfectionist. Instead, she "hates" Kousei because he abandoned the emotional style she learned as a child (in a performance with Kaori), which moved her to tears.
That performance was what motivated her to be a pianist.
She is disappointed that he has become the "Human Metronome", as it is tedious.
She hopes her emotional playing style will inspire Kousei to continue playing as he did. 
Although she appears aloof, she is actually very emotional and this results in inconsistent performances. 
She has also been called a "tsundere."
5. Nagi Aiza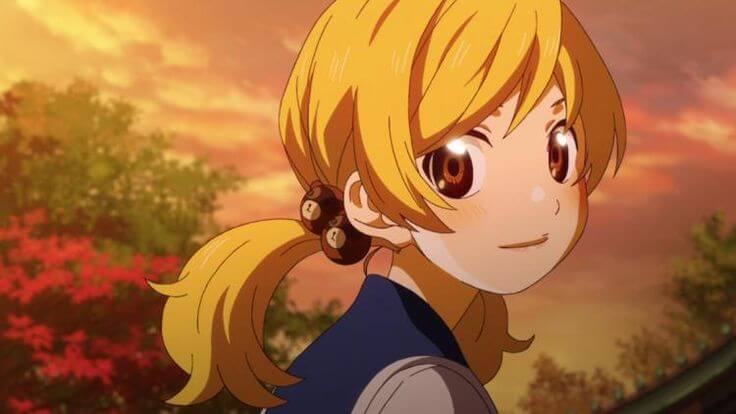 Nagi, Takeshi Aiza's younger sister, is one of Kousei's rivals. 
Because of her loyalty to her older brother, she initially disliked Kousei. 
She is unhappy that she has to be tutored by Kousei later on. 
She protests constantly about the fact that they have to practice a piece of music for her school's performance.
She becomes closer to Kousei over time, but still feels nervous about performing for her classmates. 
Even before the performance, this nervousness continued to carry on. 
When it is her turn to shine, she doesn't let her nerves stop her from performing at her best. 
Her simple message of growth and natural character development shows us that anyone can be a better person every day.
4. Tsubaki Sawabe
Since childhood, Tsubaki has been close friends with Kousei. 
She has witnessed his rise and fall as an artist and has been there for him at every step of the journey. 
Although she has a crush on him, she doesn't seem aware of it. 
She is reluctant to allow Kousei to return to his musical roots because she fears music will take him away.
The most important thing is that she accepts the theme of the show, despite her reservations. 
He can pursue his own happiness.
She lets him go. She is still his friend, and she doesn't worry about him making bad decisions. 
Sometimes, letting go doesn't only bring us happiness, but also happiness for our loved ones.
3. Takeshi Aiza
Takeshi, like Kousei, has been playing the piano since childhood and practices every day. 
Takeshi was inspired by Kousei's masterful and methodical performances early on and had dreams of being able to surpass him. 
All of this comes to an abrupt halt when Kousei is confronted with his tragedy.
Takeshi would not know why his inspiration disappeared, even though viewers and characters who are close to Kousei could understand the reasons. 
He continues to work hard to find the inspiration he once looked up to. 
He finally gets to face Kousei after so many years.
His determination is an example of what anyone should strive for. 
2. Kousei Arima
Kousei is one of the main characters in the series. 
His ability to hear the notes that he has played was lost when his mother passed away. 
He has suffered for years from the crippling pain of depression over his inability to pursue an art he once loved. 
He learns that his fear is what is holding him back, not her death.
He faces his fear head-on by the end and plays a beautiful song with all the passion he has. 
Courage is not being afraid, but facing your fears and persevering despite them. 
Kousei has a rare quality of courage. 
1. Miyazono Kaori
We should live life to the fullest. We never know when we might be gone tomorrow.
Kaori, a violinist, was also inspired by Kousei as a child. 
She started out playing the piano. After seeing him perform, she decided to give up the piano and learn how to play the violin.
She longed to be there with him on stage. 
She is plagued by a crippling illness, which forces her to return to the hospital frequently.
She learns that her illness could lead to her death at any time, despite the best efforts of her parents. 
She doesn't give in to despair. 
She chooses to live each day as if it were her last. She eats what she likes, dresses as she pleases, and does all she can to pursue Kousei, even though she was too shy before.
To do the same, we don't have to be ill. 
Every day could be our last. 
We can do it because of a freak accident, or sudden onset illness that we didn't know about earlier. 
As a violinist once stated:
We should live life to the fullest. We never know when we might be gone tomorrow.
She did just that. To get closer to Kousei, she first contacts Tsubaki.
It was April's lie.
Shigatsu can be very difficult to describe. It is a heart-warming series that can make you cry. 
It is important that everyone learns a lesson from the series and finds something they can hold onto.