Hey there, fellow TV show, movie & anime enthusiasts! Have you ever found yourself lost in the vast sea of streaming services, struggling to keep track of all the awesome content you love?
I've been there too, but fear not!
I've discovered a game-changing solution that'll evolve the way you enjoy entertainment.
Say hello to SIMKL – your new entertainment tracking sidekick!
So, what exactly is SIMKL?
It's a fantastic platform that helps you keep track of everything you love – TV shows, movies, anime, you name it!
It's like having a personal entertainment assistant tailored to your tastes. No more juggling between different platforms or missing out on the latest episodes, SIMKL has got your back!
First and foremost, they have a separate Anime section which is perfect for anime lovers like me!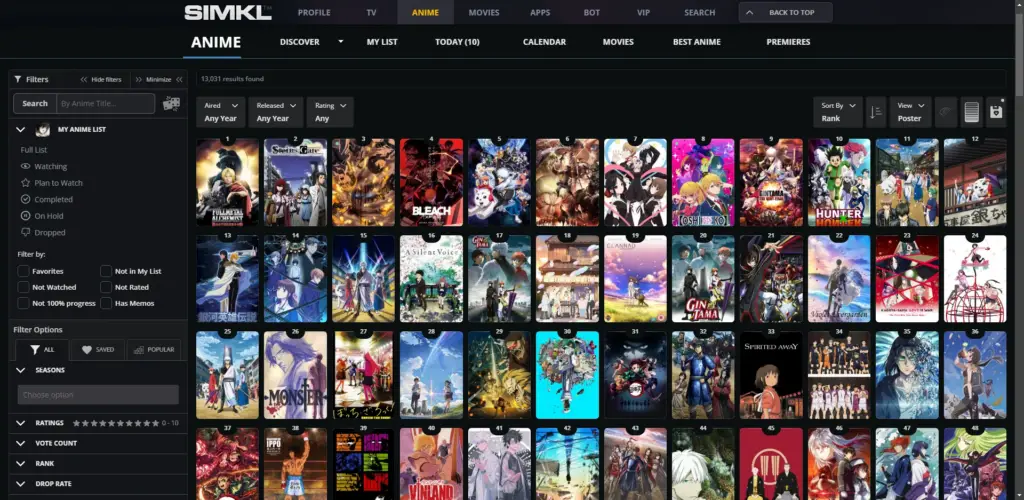 Getting started with SIMKL Anime Tracking is a piece of cake.
Just create an account, and voilà – you're ready to embark on a journey of organized entertainment tracking.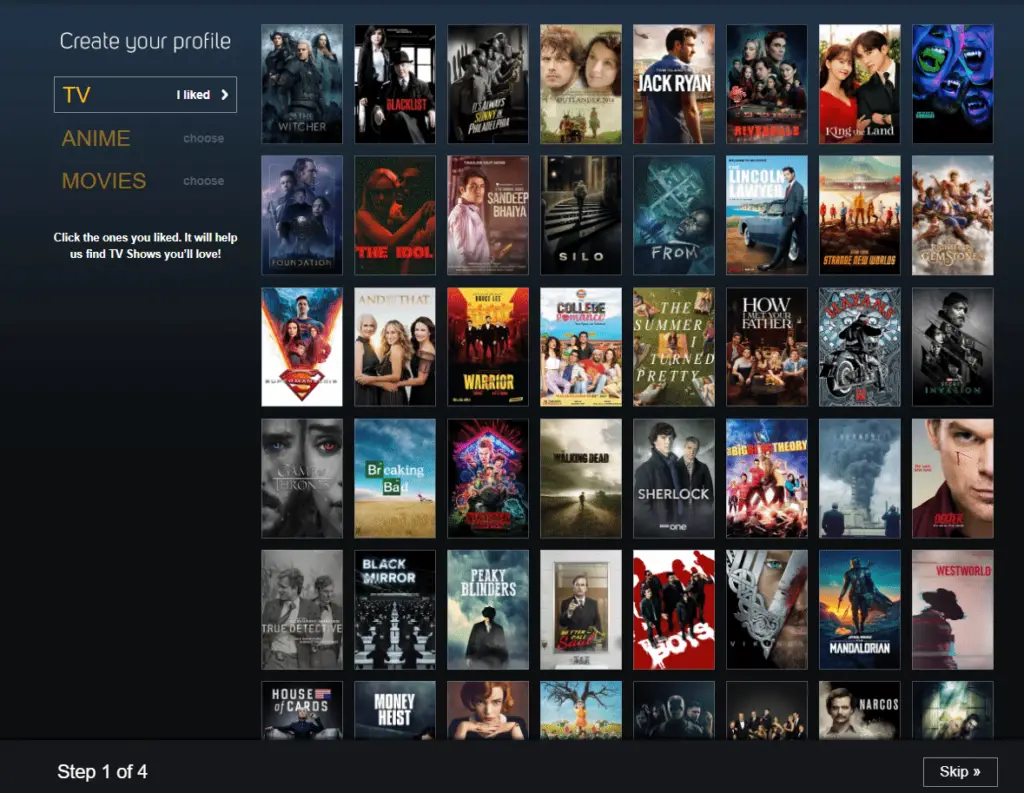 Mark entire series as watched, keep tabs on episodes you've seen, and get personalized recommendations based on your viewing history. It's like having your own entertainment concierge!
When you land on your Simkl dashboard, it's like stepping into your personal entertainment universe.
Let me break it down for you. With its user-friendly interface, you can effortlessly track the shows you're watching and mark episodes as seen.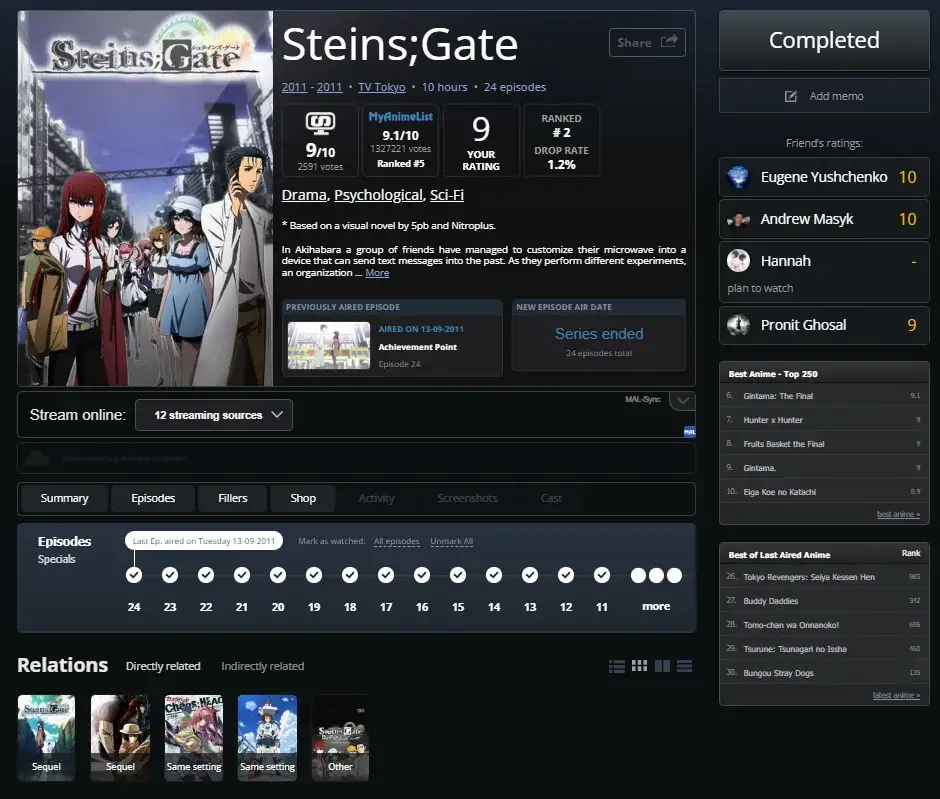 Plus, you get timely updates & notification on new releases that match your preferences. It's like having a magic wand that keeps your entertainment journey organized and exciting.
You'll find lists of what you've recently watched, airing shows you haven't seen, a calendar of upcoming episodes, your plan-to-watch lists and many more features to explore!
I must admit, the Simkl dashboard is quite loaded with information, and it took me a moment to figure out where everything was.
But hey, once you get the hang of it, you'll feel like a true entertainment master!
Now, here's why SIMKL stands out in this streaming era.
We all know there are countless streaming services out there, from Netflix to Amazon Prime and Disney+. It can be overwhelming, right?
But SIMKL gathers all your favorite TV shows, Anime and movies from over 200+ networks in one place. Talk about streamlining your viewing experience!
Let's talk features, because this is where SIMKL shines like a star.
You can mark entire series as watched and manage individual episodes with ease.
But wait, there's more!
SIMKL even gives you personalized recommendations based on your viewing history. It's like your entertainment fairy godmother, guiding you to the best content out there.
Life can get hectic, and sometimes we miss an episode or two.
No worries, my friend!
SIMKL has a amazing feature that helps you keep track of missed episodes, so you'll never be left in the dark about those plot twists again.
It's a lifesaver for anyone juggling multiple shows – trust me!
But SIMKL isn't just a tracking platform, it's a lively community of entertainment enthusiasts like you and me.
Engage in discussions, share your thoughts, and connect with fellow entertainment lovers. It's like a virtual hangout where we all geek out about our favorite Anime, TV shows and Movies.
If you want an extra dose of awesomeness, consider upgrading to SIMKL VIP.
The VIP membership comes with exclusive perks like unlimited storage for screenshots and videos, early access to new features, and ad-free browsing. It's like getting the VIP treatment for your entertainment experience!
More Details For SIMKL Premium VIP Here: https://simkl.com/vip/
Oh, and did I mention the public profile with a rating queue on SIMKL?
You can have a public profile with a rating queue. It reminds me to rate the shows I watch and lets me show off my highest-rated shows in each genre.
Here is an example of my SIMKL Profile with Stats: https://simkl.com/5743957/anime/.
Please follow me, if you are a true otaku! KUDASAI
In conclusion, SIMKL has stolen my heart as the ultimate entertainment tracking platform.
From seamless navigation to personalized recommendations and a vibrant community, it's a one-stop-shop for all entertainment enthusiasts with its tracking feature.
Don't forget about the mobile apps, discord bot, browser extension! Simkl has got your back on the go, so you can auto sync track your shows.
And hey, the best part is that it works with Crunchyroll too!
Anime lovers, rejoice!
SIMKL's got your anime-watching covered on Netflix & Crunchyroll on sync. Just sit back, relax, and let the Chrome extension do its magic.
Its cool right, soo many amazing features!
So, fellow entertainment lovers, it's time to level up your Anime, TV show and Movie game with SIMKL. Embrace the magic of organizing, connection, and discovery, all in one place.
Sure, the interface might take a little getting used to, but once you're familiar with it, you'll wonder how you ever lived without it.
Trust me, once you dive into the world of SIMKL, you'll wonder how you ever lived without it.
Happy streaming, Binge Watcher!