Being a superhero is every kid's desire. Most likely, every adult's too.
Unfortunately, there's no way for us to take to the sky and right every mistake with superpowers in the real world.
The world of Minecraft, however, is an environment where everything is feasible. 
The process of becoming Batman, Superman, Iron Man, and Captain America becomes as easy as pressing a couple of buttons.
Only after you have installed one of these awesome mods.
Mods like these add a variety of superheroes that players can engage in to boost their power. 
You can fly around, eliminate mobs with ease, and gain unique abilities and even potion effects. 
You can get lightning-fast reactions and superpowers, amazing equipment, and strong armor.
These mods let players play as their favorite comic characters and villains who dominate the world.
Don't be shy and get ready for your adventure right now.
16. The Flash Addon (v7)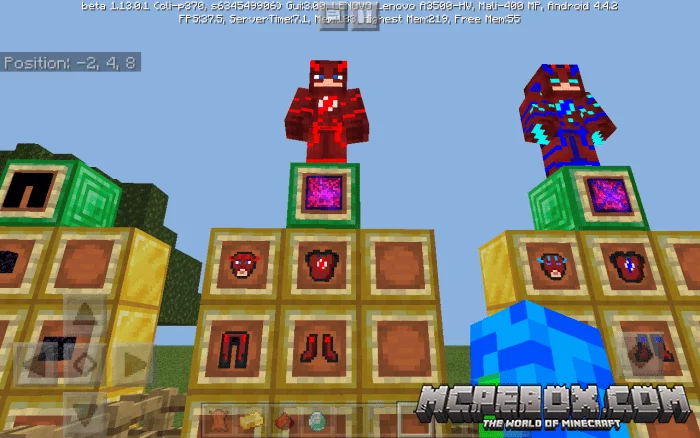 Have you ever thought about being a superhero in Minecraft? It is one of your ambitions to be the mine-verse's flash.
It is blessed with capabilities and also with the super speed at which no one else could ever match. Please be in my company.
1-Crafting suits
Find the suits to make the activator rings.
15. Hulk Addon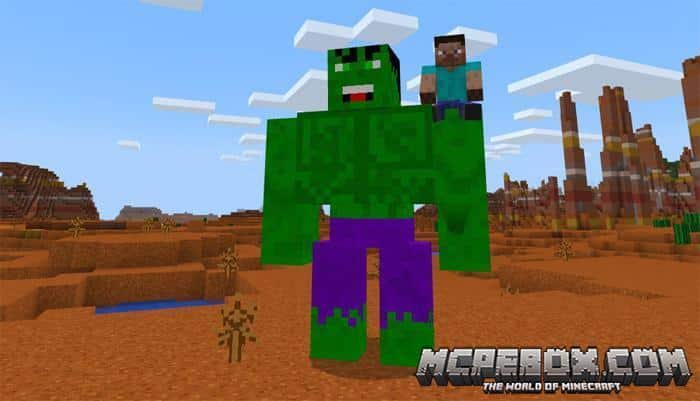 We would like to introduce you (those who love the Hulk character from Marvel's Marvel World) to our brand new add-on called the Hulk Addon. This add-on adds two new creatures to the Minecraft world.
The first is the Hulk, who is a fictional superhero who has extraordinary strength and fighting abilities.
Hulkbuster is another mob of the second, and he is Hulk's adversary. Hulkbuster is the name of an Iron Man armour set created by Tony Stark and Bruce Banner (Hulk) to fight the Hulk.
Each mob can be controlled and managed by the players.
Creator: Andrew99
14. X-Men Addon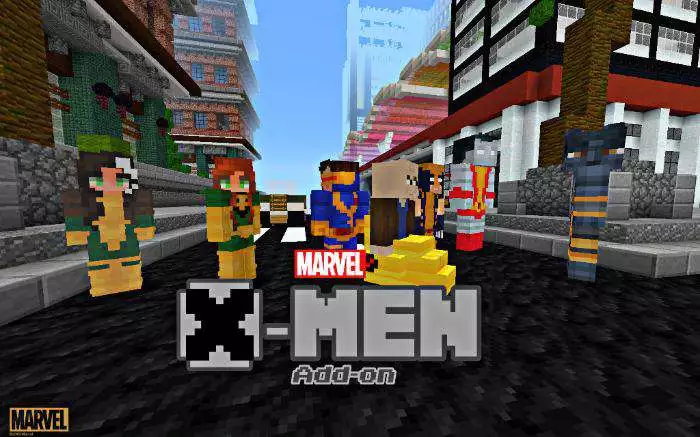 Have you ever fantasized about living in the Marvel universe or becoming an X-Men?
If so, these add-ons for Minecraft Pocket Edition are ideal for those who have It is a collection of superheroes fighting to achieve better things. 
13. DC Comics Superheroes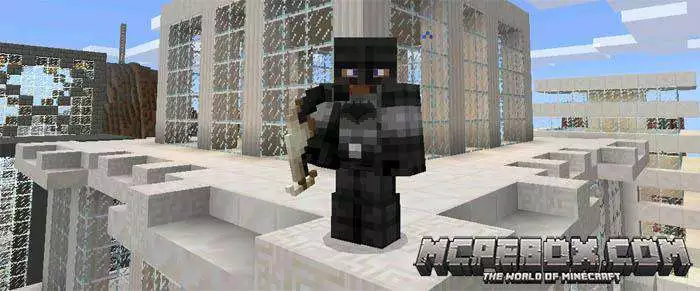 The Batman armor suit can aid in increasing speed and power as well as leaps. 
You'll be able to see at night, and that will aid you in fighting crime throughout the day and night. Utilize the grappling hook to make it easy to move.
Batman Mask (3500)
Batman Suit (3501)
Batman Leggings (3502)
Batman Boots (3503)
Grappling Hook (3700)
12. Pocket Heroes Mod for Minecraft PE

The Pocket Heroes mod includes 21 armor sets for superheroes in your Minecraft world. 
Additionally, it includes many villains, including the Joker and Winter Soldier. You'll need to take on these characters to unlock additional outfits for the superheroes. 
The available sets for superheroes comprise Spider-Man, Wonder Woman, Batman, and Ant-Man. In this version of the superheroes, each superhero has specific abilities and tools that only they have access to.
How can I obtain the superhero outfits?
Create Something Epic and tap it on the ground to create an unfilled comic book. The comic book's empty pages can be used to create the complete comic book.
Start Something Epic (3499) Book + 2 diamonds, 2 iron blocks and 2 redstone blocks
PocketWiki (3498) – creative inventory
Tap on the ground with the complete book (in this instance, Captain America #1 – Red Skull) to battle the first boss of villains.
If you kill a villain, you'll get a brand new book. 
Another villain to be killed is the Winter Soldier. The book was introduced to him and killed him for the book that is the third, Captain America #3: Civil War.
In order to earn Captain America's armor as a superhero, you'll have to take on the mob.
One mob will give you an item called the Batman armor suit, and one of them will give you the Batman Grappling Hook, as well as the comic book, which will be empty. 
Utilize the comic book that is empty like before to create the next boss. Take on them and you'll gain 22 different sets of superhero armor.
11. Marvel 3D Armors Addon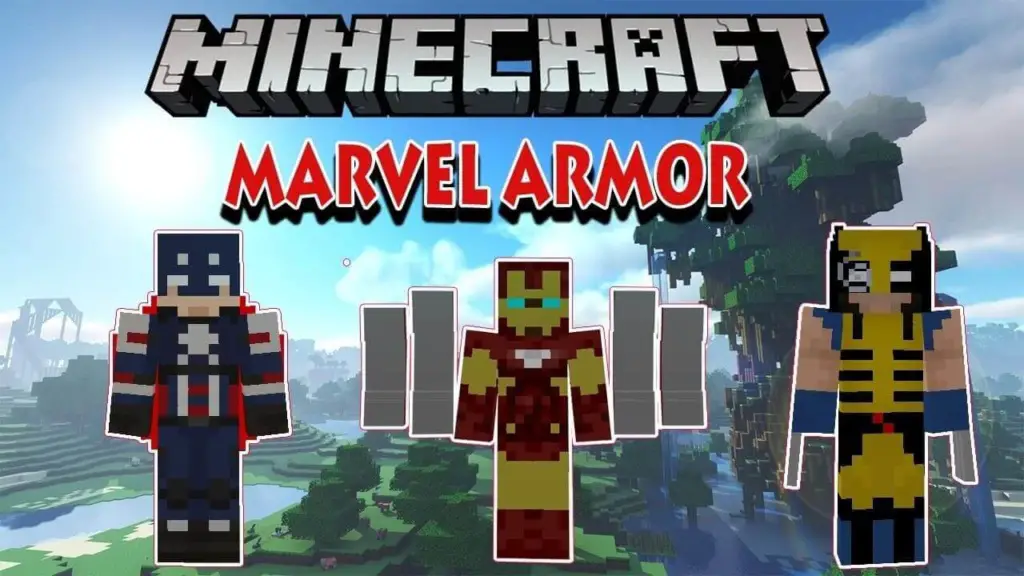 This superhero add-on comes with six custom 3D armors modeled after heroes from Marvel's Marvel universe. 
The superheroes include Wolverine, Thanos, Iron Man, Deadpool, Captain America, and the Captain America cap.
For the armor to be used, it is necessary to perform the following functions on it:
/function cap
10. Wakanda Addonpack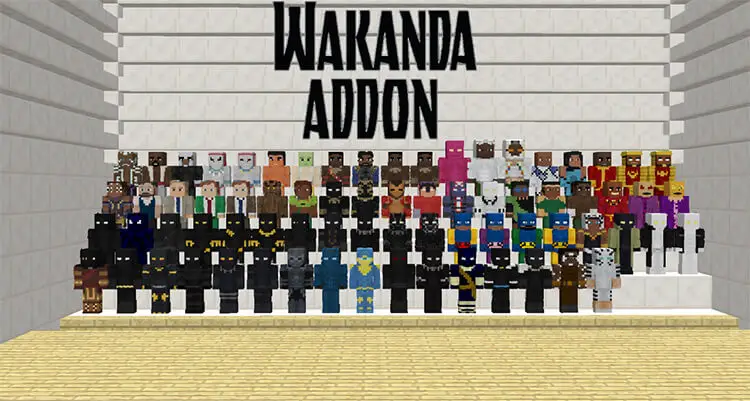 Black Panther is among the most original superheroes to ever be made. He was a well-deserved official tribute to the country he so zealously defends.
It is the Wakanda Addonpack, which needs Lucraft Core to work and includes a variety of content that is influenced by the Black Panther comics, the well-known film, and various aspects of Marvel's Marvel Cinematic Universe.
The focus is on cosmetics, and this mod may not be as thrilling as the other super-hero mods available. Fans will certainly enjoy these improvements.
9. Pocket Heroes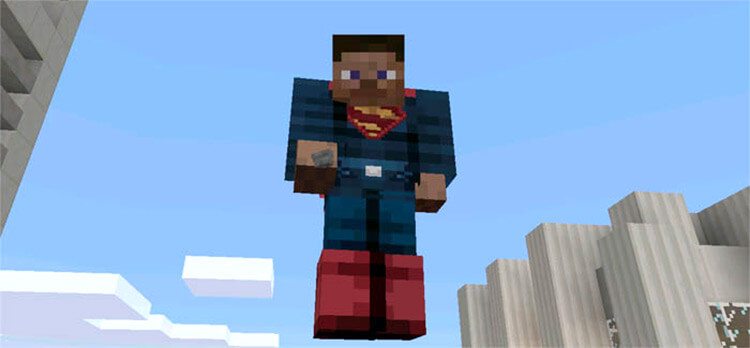 To prove you're worthy of being the most feared hero, you need to demonstrate that you can tackle villains.
Pocket Heroes introduces multiple armor sets that allow you to outfit your character as different superheroes, including Batman, Nightwing, Superman, Iron Man, Hulk, and many more.
Don't anticipate the sets to be easy to get, however. Because you'll need to fight enemies like The Joker or War Machine to acquire them.
It's what's beneath the costume that makes the hero, not just the costume.
8. Superheroes Coming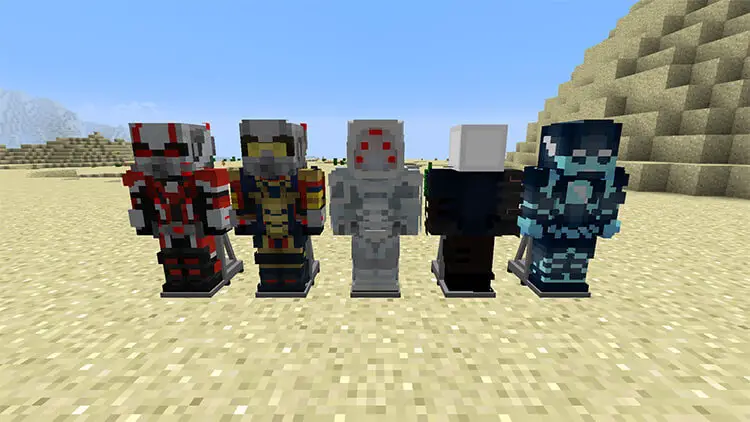 Superheroes are coming to the Minecraft world, so you'll need to create some space.
There is plenty of space, too.
Its Superheroes Coming mod is a complete package that includes 10 superhero suits, brand new superpowers, gauntlets, and even stones. 
There are lots of other things that make you feel like you're a superhero, even if you opt not to wear the cape.
Some heroes don't wear masks!
7. Superheroes X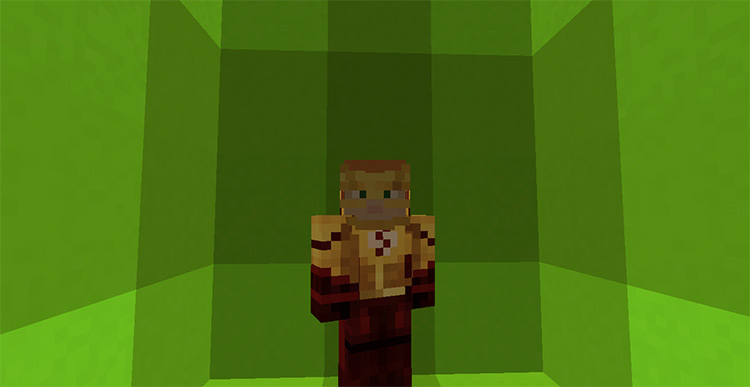 If you want to make a superhero Minecraft mod, it must have the most popular characters from all over the world in it.
But what happens to those who aren't as well-liked?
Superheroes X does feature certain well-known heroes we've all heard of. Iron Man, Deadpool, Captain America, Aquaman, etc.
But there are also some lesser-known heroes, like Kid Flash and Superboy from Young Justice.
The mod is in beta, so you can expect occasional glitches here and there. However, overcoming obstacles like glitches isn't difficult for a hero like you, surely?
6. Superhero MOD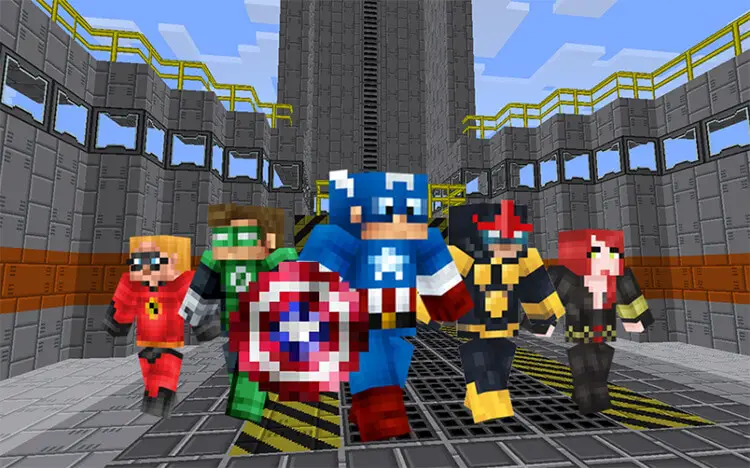 Every superhero you can imagine is now available in Minecraft through the Superhero MOD.
This collection includes superhero skins that allow you to transform each person into Superman, Batman, Wolverine, Green Lantern, Nightwing, and many more.
There are also mashup skins that combine the best characteristics of different heroes to create completely new versions. 
It is ideal for those who are looking to make themselves stand apart from the typical superheroes.
5. HeroesExpansion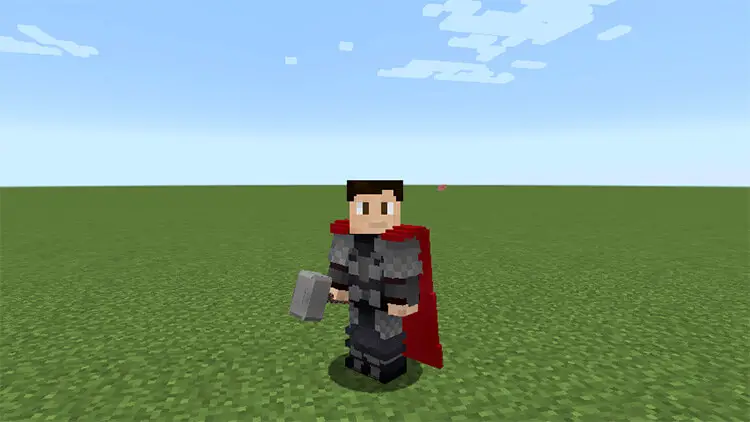 Did you ever want superpowers? You got them!
The Heroes Expansion is one of the best mods for superheroes ever created specifically for Minecraft.
It gives real superpowers to the game. Seriously,
Are you looking to fly through the sky as Superman?
Are you hoping to wipe out all the terrifying mobs of the Nether by using the powerful Mjollnir?
Perhaps you'd like to defend your world just like Black Panther protects Wakanda?
All this and much more are right at your fingertips.
4. Fisk's Heroes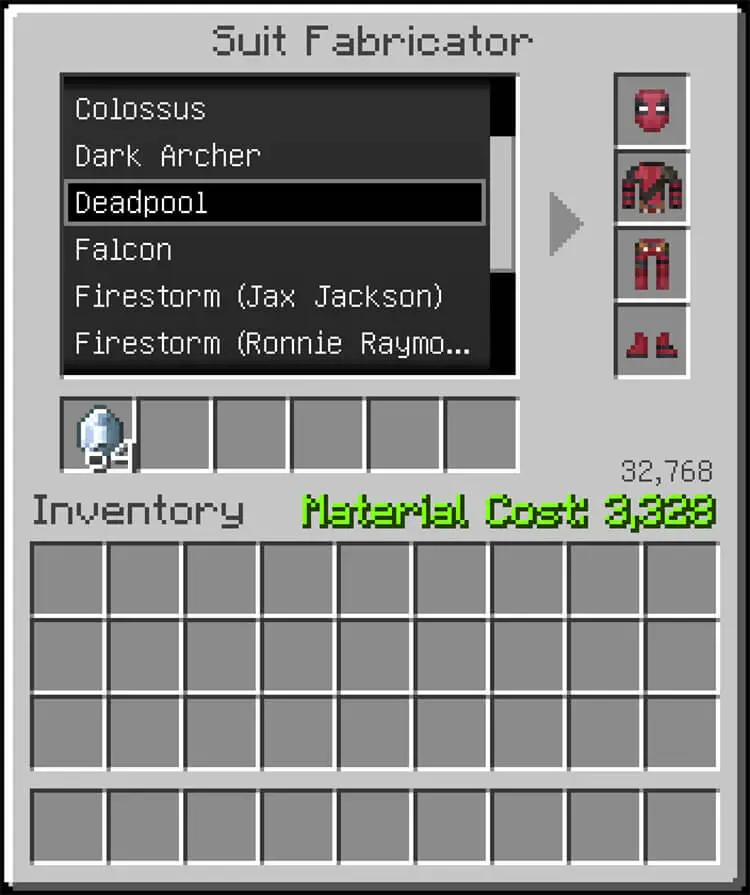 Fisk's Heroes is a mod that can be used for those times when being the most popular superhero in Minecraft isn't enough.
Fisk's Heroes isn't limited to 30 heroes from Marvel and DC universes. DC or Marvel universes. 
It also includes iconic powers, including 3D-modelled weapons and equipment that appear extremely accurate, as well as display stands that you can craft that let you see the detailed recreations of these costumes… or transform into them quickly.
3. Combat Pack Heropack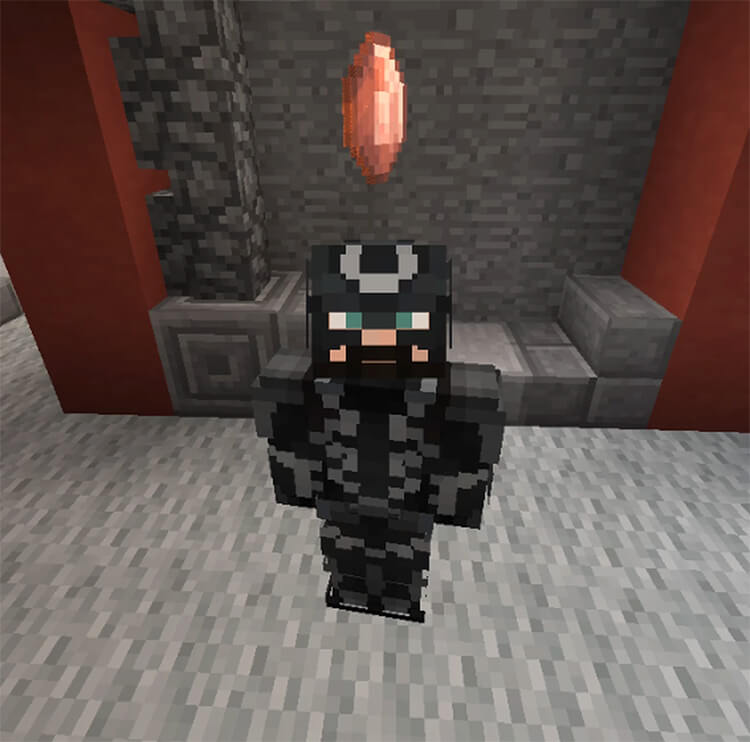 The mod Fisk has created is amazing, of course. However, it's lacking some oomph.
However, this is no longer the case due to the Combat Pack Hero Pack mod. Hero Pack Mod Combat Pack
This film introduces many characters that are from both the DC and Marvel Universes, as well as characters from The Umbrella Academy show, who are masters of hand-to-hand combat.
The mod is generally designed for PvP, but it isn't 100% balanced. Don't expect anything that is truly insane.
If you're used to using your fists to speak for yourself, you'll be able to appreciate the same.
2. Project Superhuman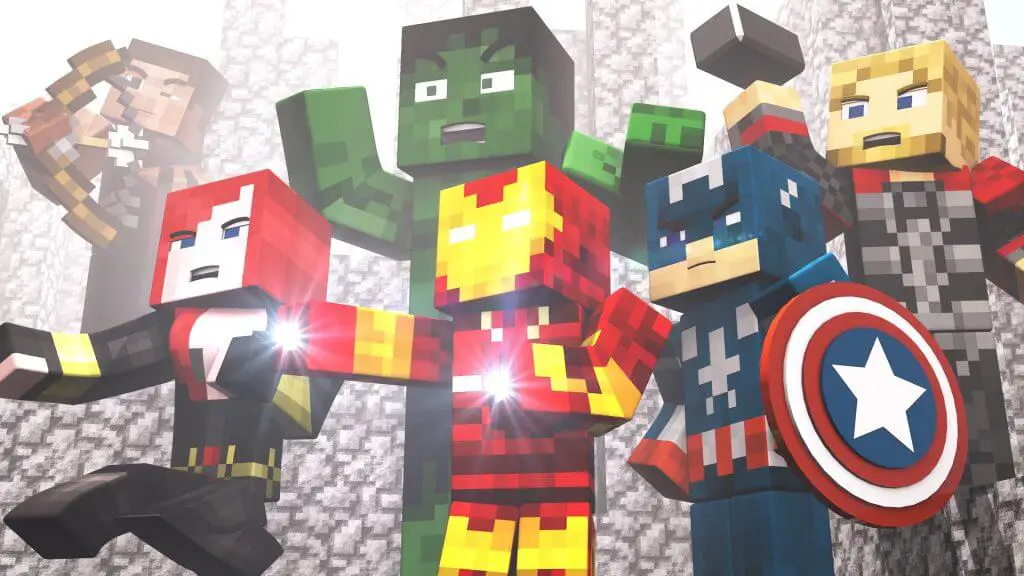 Project Superhuman is very ambitious.
There's no way to describe it otherwise, for the project aims to recreate superheroes as faithfully as is humanly possible.
The project will bring more than 100 heroes drawn from both Marvel and DC into the DC and Marvel universes in Minecraft.
However, it also includes new powers and mechanics for role-playing as well as a brand-new story that bridges the two worlds. 
These features are all meant to change the way people think about what a superhero mod is, and they will.
When the mod is out of beta status, that is.
1. SuperHeroes Unlimited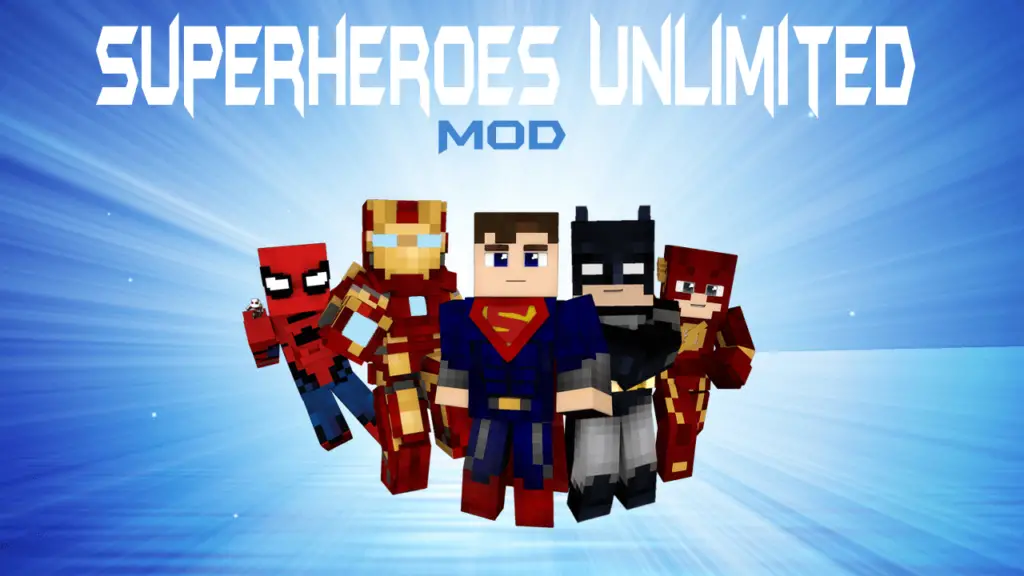 In what other way can superheroes exist and remain unlimited?
SuperHeroes Unlimited is rightly considered to be among the best, or even the absolute best, Minecraft superhero mods.
This is a great reason as it includes a lot of superheroes (and supervillains), each with unique powers that enhance the experience greatly.
You might find yourself never playing the classic Minecraft for a while: once you've experienced the real thing and its power, there's no way back.