If you love soccer then you must looking for some anime about soccer. So Today, we have created a list of all time best soccer anime.
The term soccer and football both address the same sport but in north america football and soccer are separate sports but don't worry we are going to address both in this list.
Lets just dive into the list without wasting any more time here are our picks of top 13 anime about soccer.
13. Forza! Hidemaru
The anime about soccer keeps fantasizing me with the cast of weird anime team in the 21st century.
Hidemaru is a feisty fox; his friends include bunnies, dogs, horses, and a couple of hefty hippo girls.
Based on a manga Hidemaru the Soccer Boy by Makoto Mizobuchi, serialized in CoroCoro Comics.
12. Soccer Fever
This anime about soccer is about Together with the hero of this series, Brian Thompson a former reporter, we get to relive the great games of the Football World Cup.
The story begins with the first selection which took place in Uruguay from 1930 until 1994 when it was held in the United States. We also get a depiction of Thompson's life from his youth until now.
11. Moero! Top Striker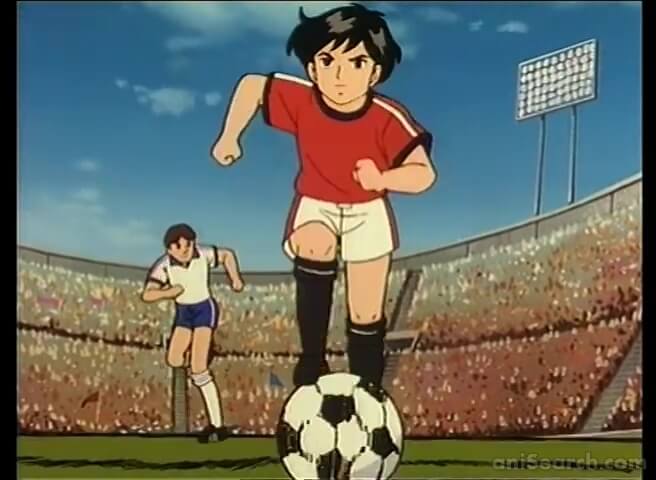 This anime is about Hikaru Kicker 13-year-old boy who loves football. He was grown playing football all the time which was gifted by his father's friend when he used to cry a lot.
Experiencing many difficulties, their team gradually becomes stronger, and finally, they defeat Margerita, one of the strongest soccer teams in Genova.
Experiencing many difficulties, their team gradually becomes stronger, and finally, they defeat Margerita, one of the strongest soccer teams in Genova.
Could it be possible for him to shot a winning goal in the championship?
10. Ganbare, Kickers! (Fight! Kickers)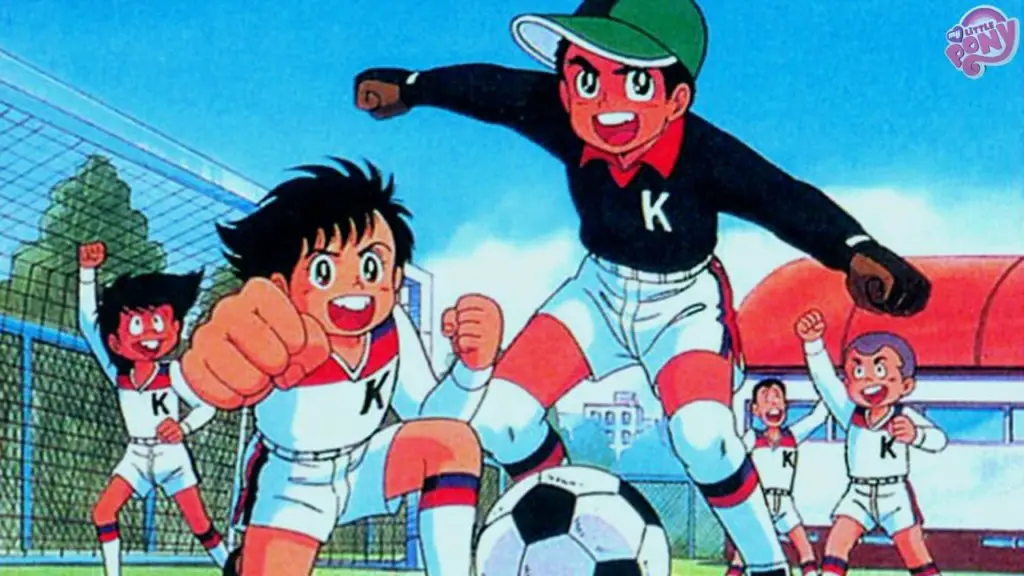 In the anime about soccer actually, they don't want any glory for themselves but they want to play for their school.
Their team is facing defeat but when new player Gregor come to the team thing are changing. Their strongest enemy is the Devils, who Gregor provokes right from the start.
However, it's not all about football. When the captain, Mario (Hongou Masaru), is not pursued by his female fans, the Kickers often hang around and do stuff together.
9. Akakichi no Eleven
In this anime about Shinsei's high school soccer team, the coach of the team pushes his team as hard as necessary to win. And their hard work pays off and helps the team to victory.
This series is definitely a melodrama rather than a sport, this is the first in the line of Japanese soccer soaps that stretches to Captain Tsubasa and beyond. Based on a manga by Ikki Kajiwara and Kosei Sonoda.
8. Captain Tsubasa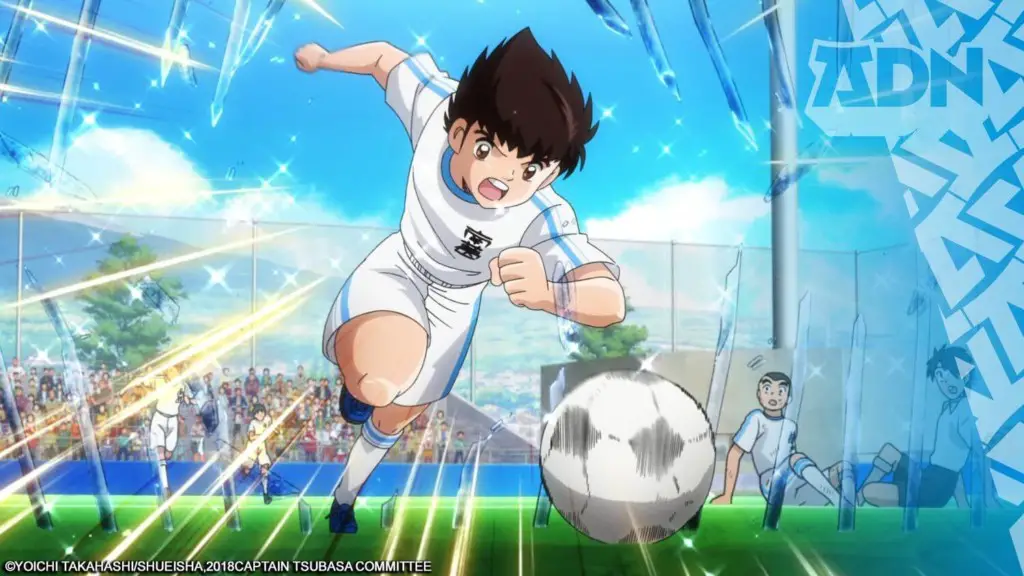 The passionate story of an elementary school student whose everything is revolved around the world of soccer.
The character Captain Tsubasa is an 11-year young boy who in order to pursue his dream to the best of his elementary school abilities, Tsubasa moves with his mother to Nankatsu city, which is well-known for its excellent elementary school anime about soccer teams.
And the passion for football and his friend help Tsubasa to push him towards his dream.
7. Area no Kishi (The Knight in the Area)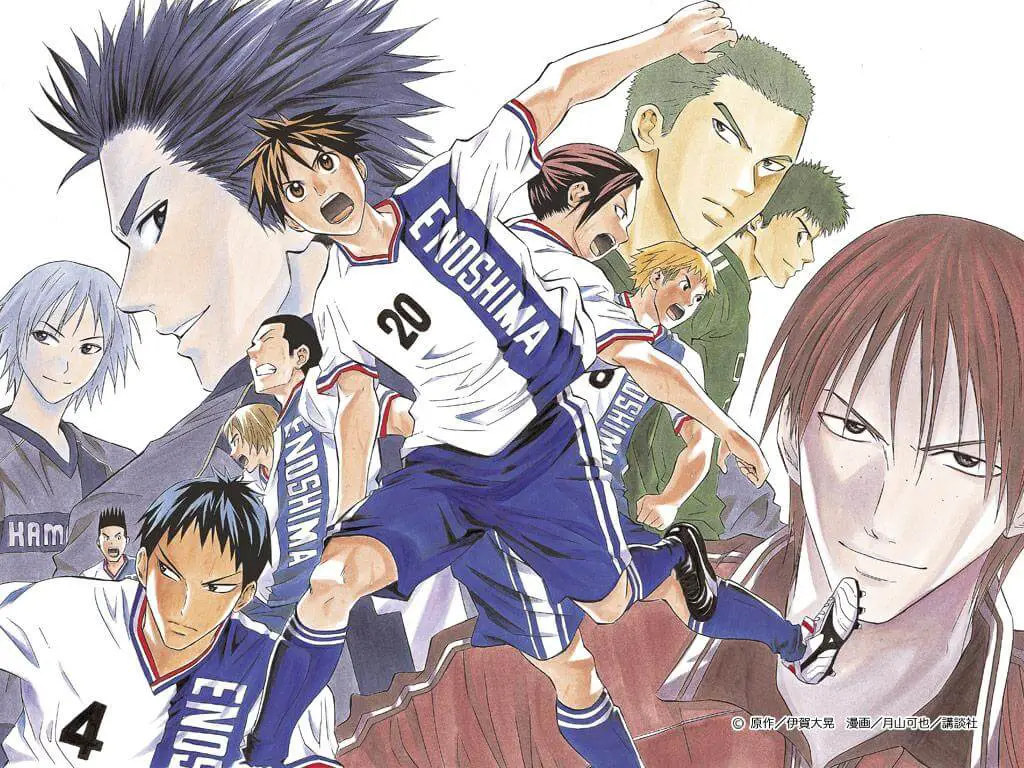 The soccer anime where both the brother Kakeru and Suguru have the same passion for soccer.
However, while Suguru becomes a rising star in the Japanese youth soccer system, Kakeru decides to take on a managerial role after struggling on the field.
If you want an epic, emotional ride of Soccer and adolescent fervor combine so this anime worth your time.
6. Ginga e Kickoff!!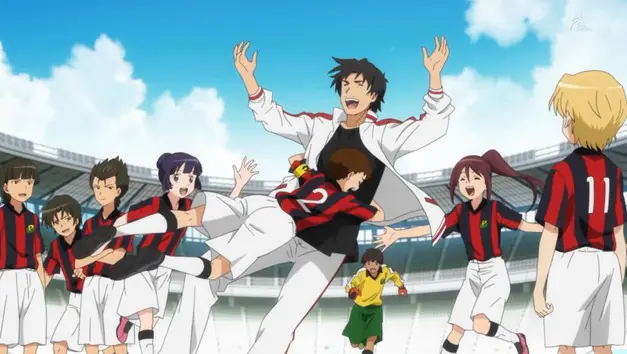 This anime about soccer is about GeK! the story focuses on Shou Oota, a sixth-grade kid that loves football with a passion only possible in the character of sports anime.
Sadly, he's in the same situation as Mamoru at the beginning of Inazuma Eleven: lacks people to make a good team.
Erika a transfer student was his first target yet she has great skills and speed and finally, he manages to recruit her and various other remarkable players. With the aim to be the best.
5. Aoki Densetsu Shoot! (Legendary Blue Shot!)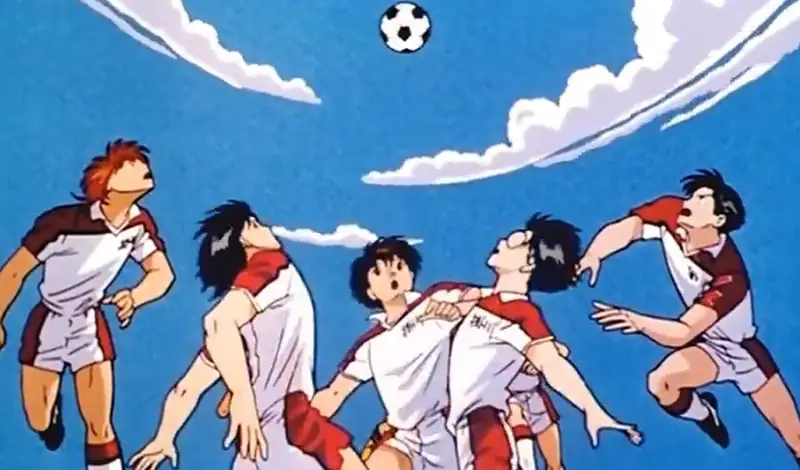 This anime about Aoki Densetsu Shoot is the story of Toshihiko Tanaka, Kenji Shiraishi, and Kazuhiro Hiramatsu. Three high school freshmen have become best friends during their junior high years while playing soccer together.
They are known as Kakenishi golden trio and also have a big role in making Kakenishi Junior High's soccer team.
After junior High school, they decided to the same high school named Kakegawa High and met a young man whom they idolized a lot and the teamwork led them to the All-Japan High School Championship.
4. Whistle!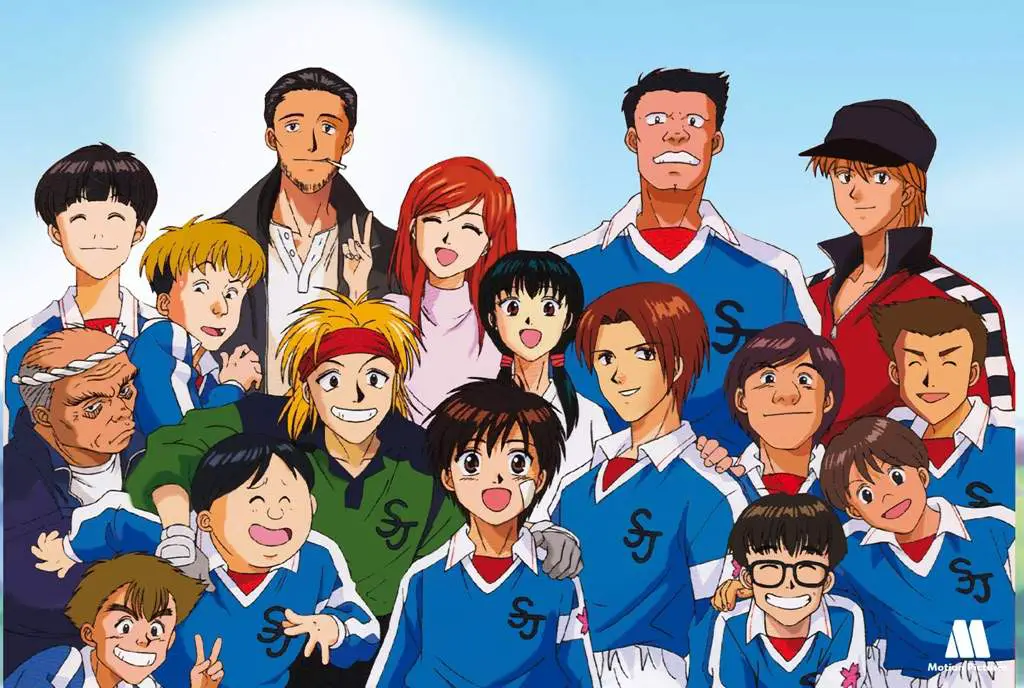 This anime about Kazamatsuri Shou's dream who always wanted to become a professional soccer player, but not so good in-game.
He was accepted to the prestigious Musashi no Mori Junior High, known for its top rate soccer team, but was never able to rise beyond the rank of the third-stringer.
But after transferring to a different school, he can finally able to play soccer, his game skill is improving a lot because of his determination, focus and lots of handwork.
3. Giant Killing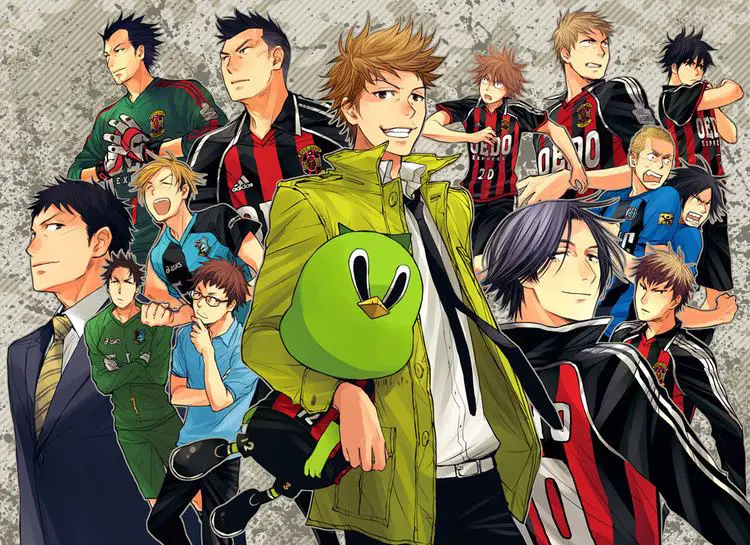 "Giant Killing" follows the fortunes of ETU (East Tokyo United), one of the weakest teams in the top division of Japanese football.
But all this is about to change with the appointment of the new manager, a former player named Takeshi Tatsumi, who as a player, had a hand in both bringing the club to the height of its glory.
Addicting, suspenseful, and fun, this is a story about what it takes for one weakest soccer team with a poor record to regain its honor and make it in the national soccer league. However, after proving him the best and successful manager.
2. Hungry Heart: Wild Striker
The anime is about Kyosuke Kano who has lived under the shadow of his brother Seisuke all his life who is a professional soccer player.
After lots of badmouthing he diced to join the team and befriends two other first-year players named Rodrigo and Sakai with one aim of becoming the best and professional player in the world of soccer
1. Inazuma Eleven
One of my favorite anime about soccer of all time. The anime based on other schools in Japan competing for the title of being the best soccer team in the country, Raimon Middle School's soccer club called Inazuma Eleven, struggles to rise.
With the determination and passion to be the best team in the country.
The grandson of the 1st generation of Inazuma Eleven team suffers to make a team with the best player and finally succeed to do that.