Minecraft, Minecraft, Minecraft…
*Sigh*
Whatever shall we do with this ever-evolving game fuelled by creativity, weirdness, communities and freedom.
All the various modes of Minecraft are no doubt gold, but if you seek the adrenaline rush, you're inevitably drawn to the survival mode.
So, just for you, here is the list of top 15 Minecraft Survival servers that make your uptime fun guaranteed!
15. mc.cosmicmc.net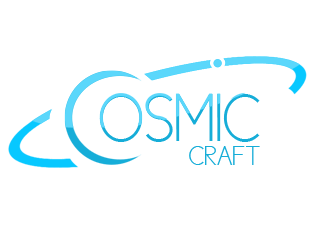 What makes playing a game more fun than playing with friends?
Meeting strangers online and making friends while playing the game.
This Minecraft cracked server shines out as one of the best due it's community.
A warm and supporting community that you can play with, which, given all the toxicity that goes on in gaming communities, is actually a rare gem to find.
With 245 players and an uptime of 94%, this server definitely is a breath of fresh air to just enjoy playing the game while chilling with new friends.
14. play.minemalia.com
This server not only offers a variety of survival modes like playershops, custom enchants, jobs & quests, mcmmo with no PvP (Player Vs Player) & no grief, but also a plethora of everything else that begs you to check it out.
Whether it's the public mines of the prison mode, or the special items of the bedwars mode, this server has got something for everyone.
Prison mode offers A-Z, 10 prestiges, custom enchants, luckyblocks mcmmo, plotworld, bombs, playershops and public mines.
Skywars has levels, purchasable kits, voting & many custom maps. In Skyblock on the other hand, you can get your hands on some Missions, mcmmo, jobs, island warps, chestshops, custom enchants, chunkhoppers & much more.
Bedwars has many maps, item & upgrade shops and many special items!
13. s.mcs.gg
MineSuperior is part of the next generation of networks.
Designed to be for the players.
Always constantly adding new ideas.
Designed to be transparent.
Designed for all.
12. top.archonhq.net
Come and join top.archonhq.net today for incredibly high quality gamemodes – featuring much loved modes such as Factions, Skyblock, Survival and Prison, and even brand new custom gamemodes like Robbery, Outlands and more!
Join today!
11. hd.join-ml.com
Mineland Network is one of the best Minecraft servers with high-quality game modes to entertain anyone and everyone out there.
SURVIVAL mode with privates, clans, MobArena and pets and so much more. Parkour, music, auto guard and shop.
But the real attraction that the survival mode brings is the REAL LOCOMOTIVE ride!
Generate ores, complete quests and survive, auction and crawl your way to the top with 5 SKYBLOCK SERVERS.
ANARCHY to cater to let out all the lawlessness and chaos that you want!
Fight bosses and inter-faction wars in PRISON. BUILDBATTLE to see who builds best!
BEDWARS to play with a variety of maps.
SKYWARS in SOLO, TEAM and LUCKY modes with perks and kits with pumping for everyone!
Look forward to the Sky parcels. What would be inside?
They come with a discord community and a forum of their own!
Discord: https://mineland.net/discord/en
Forum: https://forum.mineland.net/en
10. purpleprison.org
CUSTOM PLUGINS – MINING TOKENS AND LARGE TOKEN SHOP!
FREQUENT DROPPARTIES – EVERY 30 VOTES!
CUSTOM RANKUP REWARDS!
CRATE KEYS WHICH GIVE RANDOMLY GENERATED LOOT!
PLOT SHOPS SO YOU CAN SET UP YOUR OWN IN-GAME SHOP!
AMAZING HIT DETECTION AND NO LAGG
VERY WELL BALANCED ECONOMY
REGULAR EVENTS
…аnd so much more!
9. play.smashmc.co
SmashMC is a no nonsense server that has cleared out the clutter for you.
A clean Pokémon themed server equipped with PokeSmash.
Shiny Starters along with EV Training Area. GTS, Pixel Auction and a huge map to play around!
New routes are also coming soon!
It's easy for a server to start off well, but go south easily.
What makes the difference here is the staff.
Not only does this server come with a very Friendly community but also a great staff to keep everything in order who keep its up time at 99.9% and manage around 450 people!
8. herobrine.org
Herobrine, a cracked server, is on top with inter-faction wars, survival mode, bed wars, sky wars features PvP and vanilla server as well.
All of this with top class economy?
It's not even a surprise.
Hosting more than a 1800 players, with an uptime of 99.6% and compatibility with version 1.7 or after, this server ensures quality entertainment for everyone.
7. play.pixelmonrealms.com
Pixelmon!
I choose you!
Another server is here to serve all your Pokémon needs!
5 times the spawn rate so your fight to catch 'em all never stops. Along with super friendly staff, an amazingly stable economy and player gym leaders, this server is guaranteed fun.
With an additional increase in the Shiny/Legendary Spawn rate, Wondertrade, grief prevention, EV training and daily vote rewards, your time playing on this server is perfectly rewarded!
6. top.jartex.fun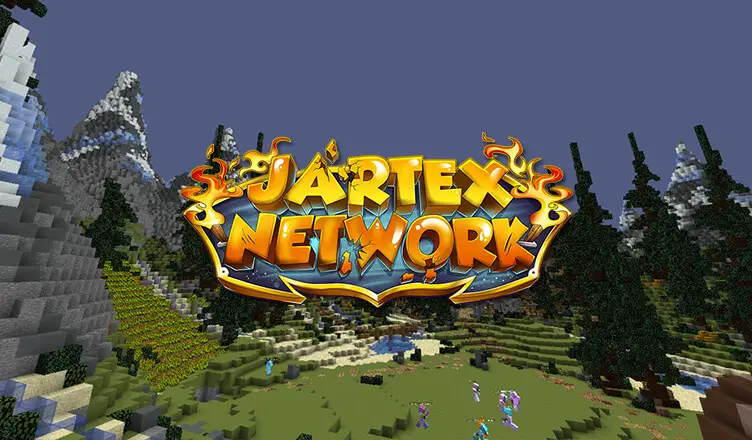 Okay. How about this, play with around 2250 Minecraft enthusiasts from all over the world in survival mode?
Jartex provides its services to both, cracked and regular users of Minecraft.
With modes including Bedwars server, Factions, UHC, OP Prisons, Custom Skyblock, KitPvP, Skywars, TheBridge and more, this server will make sure to make your Minecraft experience social and fun.
5. top.pika.host
A cracked server for both cracked and regular users!
With over a 2000 players, this server is a gold mine for various modes including Bedwars server, Skywars, Inter-faction wars, Prisons and there's so much more to explore
A friendly community and staff that you can't help but love!
4. superepicgaming.club
Now play Sims, Minecraft style!
One of the fastest growing servers with over 1600 players!
Not only is this server open for cracked and regular users, has tons of factions but also comes with compatibility to any version of 1.8 and above.
The main feature however, that this server provides is a fully customisable life-simulation game called 'City Life'!
Don't miss out on this opportunity to live your life as a Sim featuring style partner, Minecraft.
3. play.pokesaga.org
This server is the realization of all your Pokémon dreams!
Shiny starters?
Check!
Spawn rate?
Increased!
Wondertrade?
Now open!
Stable server to support everything?
Check!
Take a dive into this Pokémon Minecraft server and play your heart out!
2. hub.mc-complex.com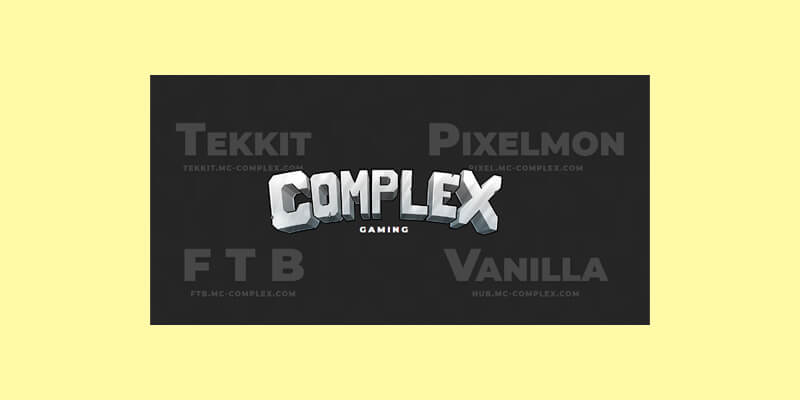 What's the biggest nightmare for a gamer?
Interruptions?
No.
Graphics problems?
No.
Computer performance?
No.
It is…
Lag!
Complex-gaming makes sure to keep their server at ZERO LAG at all times. Custom content that will keep you hooked for hours including the various game modes and even the vanilla servers!
Join now using either the server IP, Discord or Website.
Server IP: hub.mc-complex.com
Discord: discord.gg/ComplexVanilla
Website: https://www.mc-complex.com/
1. play.snapcraft.net
Play survival with an MMORPG twist!
It also comes equipped with a custom Zombie survival minigame to shake you up a little if you ever get tired.
Which is very unlikely given their prison perfectly balanced (as all things should be) between regular and OP, Skyblock to create your own islands, creating your own buildings in your own protected plot and a map designed perfectly for PvP gaming.
So, what are you waiting for?
Join using their IP immediately!