The action manga we're about to show you has crazy plots, that much is true.
Although not all of them may be to your taste, the majority of them contain lavish action scenes.
Since the action genre is popular across many genres, including anime, manga, manhua, and manhwa, we did extensive research to compile this list.
So without further ado, let's get started with our collection of action manhwa and action webcomics!
15. Red Storm
The plot centers on Yulian Provoke, the chief of the Pareia Tribe, who aspires to be the best warrior in the Red Desert and take on the desert's monsters.
The manhwa's main backdrop is the desert, and the characters aren't particularly memorable.
However, you can laugh at the absurd action scenes in each chapter.
As it progresses through each conflict, the plot gets better and better.
Red Storm is a great choice for the finest action manhwa/action comics because it has several fascinating sides and main characters.
14. Vegarent Soldier Ares
The setting of the narrative is a world resembling ancient Rome, and the nation is called "Chronos." Ares, Michael, and Baroona are three young fighters with mysterious pasts who team up with a gang of Temple Mercenaries.
Read about how these three people push themselves outside their comfort zones to eventually dominate their respective fields.
It is a manhwa that is crazily action-packed and has a compelling plot.
The majority of the characters have backstories, although they only last for a brief period until the plot picks up again.
So, if you like webcomics with strong character development, you'll like this one.
13. War Activities After School
The school's extracurricular activities are typically clubs for the arts, the library, or games.
However, such isn't the case in this manhwa because the characters' extracurricular activity is serving in the military.
Additionally, they are fighting extraterrestrial species that have invaded earth rather than regular humans.
Can it possibly become more intriguing?
I adore how the characters were created to give us the impression that we were fighting against human-like orbs.
The statement that it is an amazing action manga only holds true if you read it all the way through.
The rationale is that action scenes are prioritized over story development.
You can probably already tell how fantastic this manhwa is, and as a result, you're about to see an incredible action-thriller manga/manhwa.
12. Flow
The students in this high school are raised by a more powerful god who gives them the capacity to, for the right price, grant their wishes.
Utilizing this, Leerang goes back in time, only for him to later regret it.
How can he reverse it?
The fantasy-action manga Flow contains some insane action scenes.
You will undoubtedly be impressed by the story's incredible flow, which is true to the title, and by the characters' development.
Although the author first provides us with hints regarding the impending plot twists, we would still not be able to predict them.
11. The Millennium Alchemist
Woon Sowol was left alone in a haunted forest full of creatures.
He was fortunately adopted by five martial arts teachers, from whom he learned the most effective fighting methods.
Even though the five masters were divine beings, their inner equilibrium was about to collapse. Woon Sowol now makes the decision to leave the forest and get revenge on his master.
This manhwa's plot and artwork both excel.
The main character is an expert martial artist who gains strength very quickly.
The majority of the characters don't have backstories, and a significant amount of time passes before he is 18 years old.
If you don't have anything else to read, you could try this out.
10. I Reincarnated as a Legendary Surgeon
Jisoo, the main character, was a medical student before he died and was reincarnated in another world during the time of the three kingdoms.
He promises to serve people and become a proper doctor now that he has a second chance at life.
This manhwa's story is excellent, and the artwork is excellent as well.
The main character exploits his understanding of the current world to become a well-known physician.
The MC's character growth is very well done.
One of the best action mangas is this one.
9. Demonic Master of Mount Kunlun
The main character was one of the demon clan's most formidable warriors before rising to become its leader.
However, he only serves as the sect head for a year before passing away as his death neared.
However, following his death, he is reincarnated as a follower of the Kunlun sect, one of the most important sects of the righteous faction.
He chooses to live a life similar to his previous one after being revived.
It has a savvy main character and is one of the best action mangas to read.
Even though the main character trains in a different way, he nonetheless treats his enemies cruelly.
A great murim manhwa to try out is this one.
8. Adventures of an Undead Who Became a Paladin
The main character of this manhua narrative is an undead skeleton that was once held captive by a strong lich.
But eventually, he manages to get away from the lich and makes it to a kingdom, where he encounters a talking cat that was once possessed by a spirit.
Later, in order to follow the path of light, he was motivated to train as a knight.
This manhua is sadly underappreciated.
Even though the main character is undead, he is strong right away and has a great sense of humor.
So, you should check this out if you enjoy strong MCs in manhuas.
7. Administrator Kang Jin Lee
Kang Jin Lee, the primary character, was a wild youngster who was shunned by everyone.
Because everyone believes he has no sympathy or emotion for anyone.
However, all that changes when he encounters a wounded elderly guy in the jungle.
Later, the same elderly man instructs him and reveals to him the purpose of life.
His development into a great man in the future is chronicled in this story.
The world of the "Peerless Dad" manhwa is the same as that of this manhwa.
This manhwa's plot and artwork are both excellent.
Future versions of the main character work for the government, enforcing the law.
6. Infinity Mailman
Zhao Ke, the main character, was a master chef who was well-known for his cuisine.
But one day, he received a strange package with a stamp that transported him to a strange planet filled with creatures and unidentified objects.
There, he discovers a large number of other people who were also unexpectedly summoned.
Everyone is given a task there to get by and discover a way out.
5. The Origins of Mookhyang
The assassin number 2044 was able to get the name "Mook-Hyang" after enduring all the difficult training in the demonic cult.
He had an insatiable appetite for learning the art of the sword, though, and preferred that to the assassination.
Fortunately, he had this opportunity to meet "Yoo-Baek," also known as the blade of illusions, his new teacher.
The voyage of Mook-Hyang, who eventually engages in combat with numerous martial artists in an effort to become the strongest, is the subject of this tale.
One of the best action mangas is this one.
This manhwa's plot and artwork are both excellent.
The main character is strong and intelligent.
Additionally, he is ruthless.
Therefore, if you haven't read it yet, I advise you to do so.
4. Promised Orchid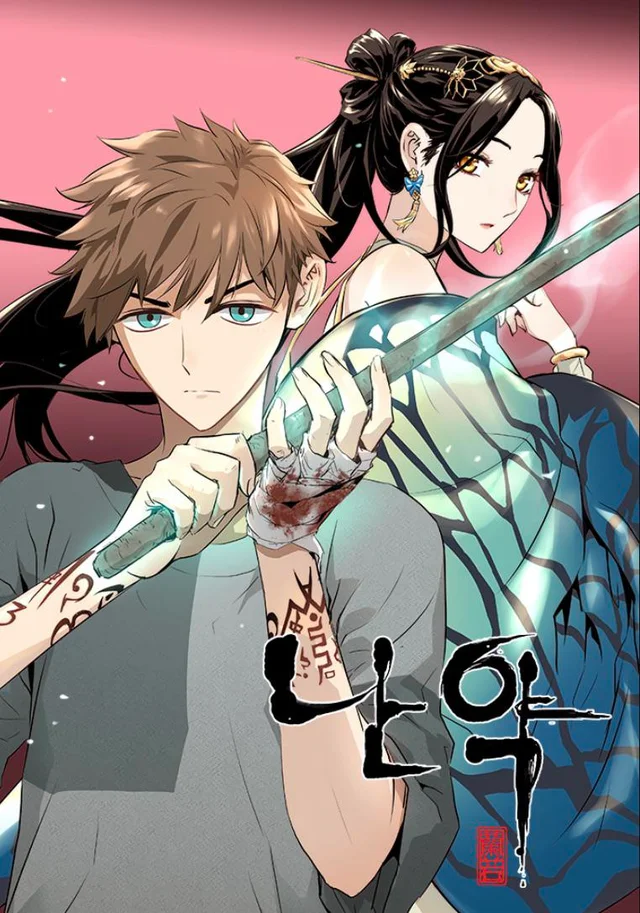 Yang Jaesin, the protagonist, stood out from the crowd because he was able to see ghosts.
He relocated from his apartment to a cheap property that was said to be haunted by spirits in order to save money.
On the first day, unfortunately, he becomes the target of a murderous ghost.
In order to escape, he flees to a temple and meets a Spectre who only has a human appearance.
This manhua's artwork is excellent, and its narrative is interesting.
Therefore, if you haven't read it, make sure to do so.
3. Return of the Disaster Class Hero
Monsters have taken over the earth, and people are perishing one by one.
The constellations selected 12 people after observing the state of the populace.
These 12 individuals were now viewed as a pillar supporting humanity in its fight against the monsters.
But suddenly, there was one individual who was neither supported by any constellation nor the populace.
But he was much more powerful than anyone, endangering the other 12 chosen individuals.
They backstabbed the man one day during a dungeon raid, then threw him inside.
Everyone believed he had perished, but after 20 years, he returns to exact his vengeance.
2. The Karma Road
Inhan Kang, the main character, was an average librarian who received the shocking news that he has cancer one day.
Fearing that he would pass away as a result, he begins to seek medical attention, but it too proves unsuccessful.
When that doesn't work, he turns to prayer; when that doesn't work either, he begins practicing Chi/Ki techniques.
When his final attempt truly succeeds and his cancer begins to slow down, he keeps trying it until one day he is suddenly taken to a different world.
Accompanying him as he attempts to lead a new existence in a hostile, magical environment.
You won't find a better manhwa than this one.
From the start, the main character is intelligent.
Therefore, you should read this if you're seeking a manhwa with quality artwork and a clever main character.
1. A Returned Hero's Street Restaurant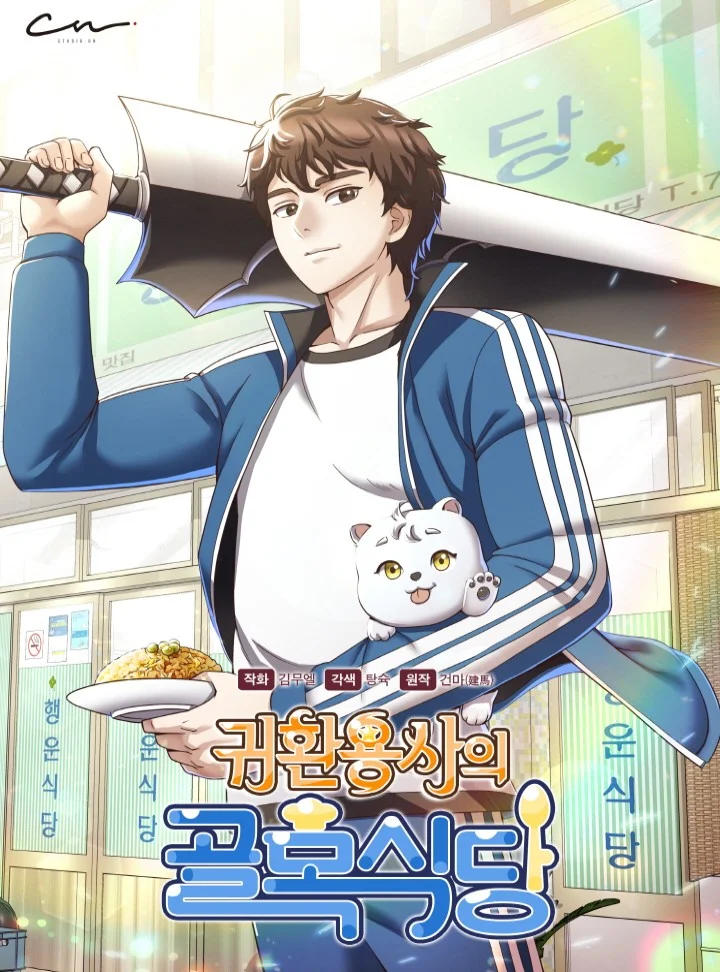 Kyungho, the primary character, was a typical person like everyone else.
However, one day he was called upon as a hero to defend the spirit realm against the demonic realm's invasion.
And when he finally returns to Earth after finishing his mission to save the spirit realm, he discovers that it has already been 10 years since he departed.
Later, he also learns that the demonic realm is attacking it, just like the spirit realm did on another planet, and that some people have awoken extraordinary talents to combat them.
However, the main character chooses to create a restaurant in order to live a tranquil life with his mother rather than battling.
It's worth your time to read this because it's one of the best action mangas.
You should try reading it if you enjoy stories where the main character is powerful but wishes to live a tranquil life.