Hey Otaku, Today we are going to create a list of 10 Best Japanese anime movies that you need to watch right now.
You are an anime fan wondering what to watch next ? then you are at right place My Otaku World brings you the best anime recommendation of the anime world.
Lets Start the list without wasting any more time here are 10 Japanese Anime Movies that you need to watch.
10. Summer Wars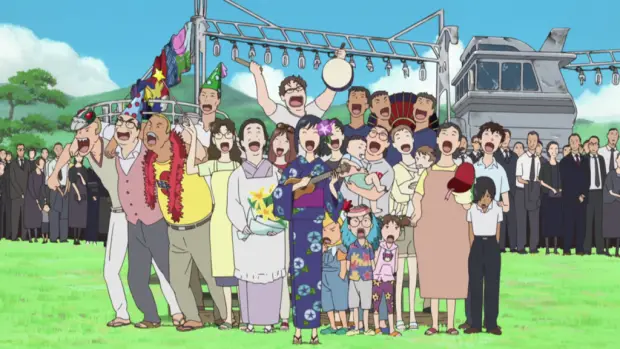 This Japanese anime movies is about Koiso Kenji, a eleventh-grade math genius who works in the summer as a part-time computer technician for the Virtual World of Oz, is invited by Shinohara Natsuki, the most popular girl at his high school to her expansive family's home for a summer job.
In the middle of their trip, a hacker infiltrates the network and takes control of Oz, plunging humanity into absolute chaos.
Release: 2009
Studio: Madhouse
English Dub version: Yes
9. Wolf Children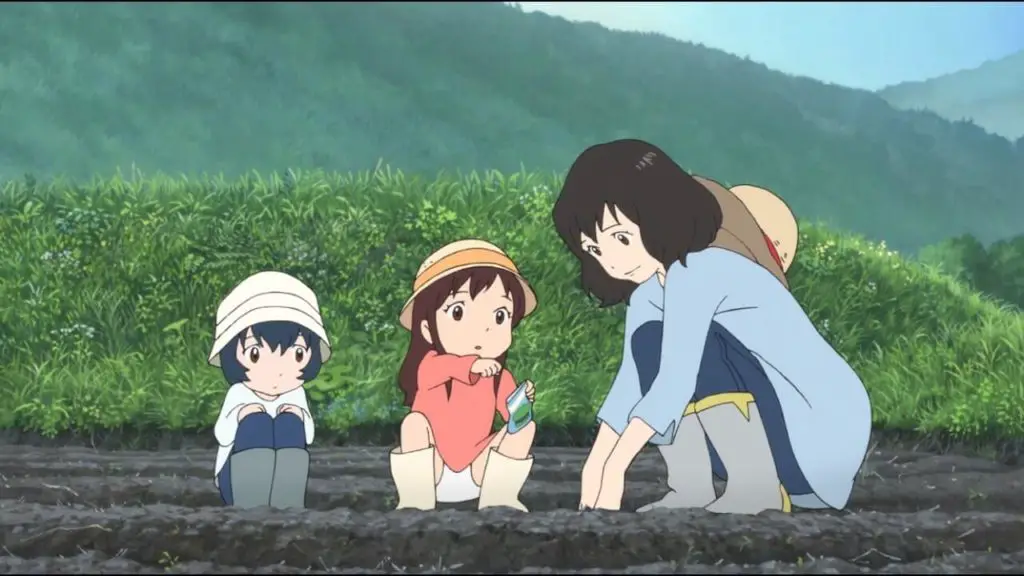 The theme of this Japanese anime movies is the love between parents and children. The story covers 13 years and begins with a 19-year-old college student named Hana who encounters and falls in "fairy tale-like" love with a "wolf man."
After marrying the wolf man, Hana gives birth and raises two wolf children — an older sister named Yuki ("snow") who was born on a snowy day, and a younger brother named Ame ("rain") who was born on a rainy day.
The four quietly lived in a corner of a city to conceal the fact that the children are "wolf children." However, when the wolf man suddenly dies, Hana decides to move to a rural town far removed from the city.
Release: 2012
Studio: Studio Chizu
English Dub version: Yes
8. Redline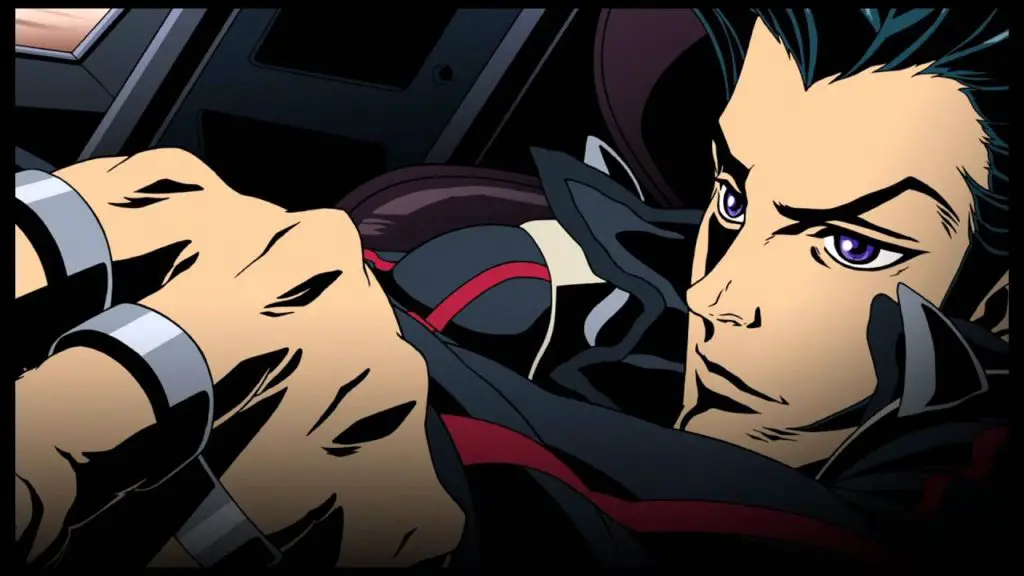 This Japanese anime movies is about most dangerous and exciting car race in the universe is held only once every five years. And that's tonight. The competitors are lined up at the starting block. In his vehicle, JP, the most daredevil driver on the circuit, is ready for the green light.
Female driver Sonoshee, with whom he is secretly in love, is also on the starting line. She will stop at nothing to get on to that podium. In this race, not only is anything possible, but also anything is allowed.
In fact, their adversaries have modified their vehicles to equip them with highly destructive weapons; with such participants, it is hardly surprising that Redline is forbidden by the authorities, who will try anything to halt the proceedings.
These speed addicts have to put themselves in mortal danger to achieve their aim: eternal glory for those who finally mount the podium. Takeshi Koike's first animated feature Redline was presented as an international premiere on the Piazza Grande (Locarno International Film Festival).
Release: 2009
Studio: Madhouse
English Dub version: Yes
7. Ghost in the Shell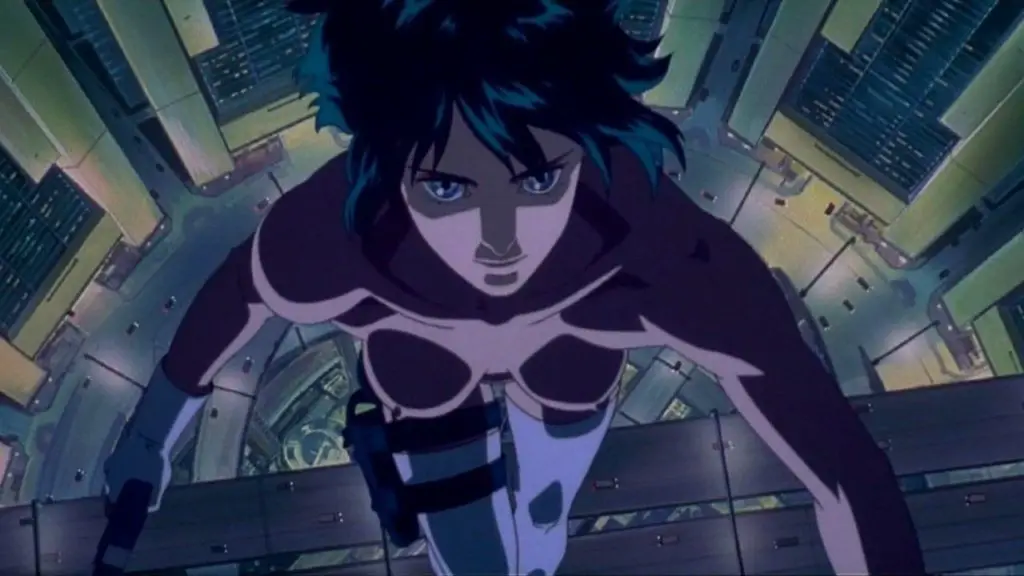 This Japanese anime movies is set in the year 2029, the world is made borderless by the net; augmented humans live in virtual environments, watched over by law enforcement that is able to download themselves into super-powered, crime busting mecha.
The ultimate secret agent of the future is not human, has no physical body and can freely travel the information highways of the world, hacking and manipulating whatever and whenever required.
Release: 2009
Studio: I.G Production
English Dub version: Yes
6. Howl's Moving Castle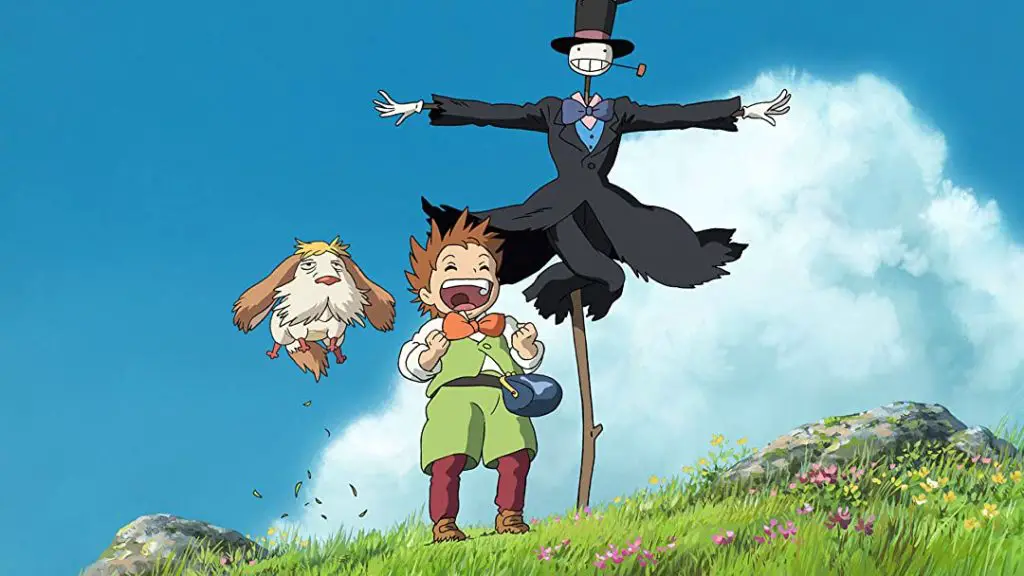 This Japanese anime movies is about Sophie Hatter, the eldest of three, is apprenticed to make hats for the people of Ingary, a place where spells, magic cloaks, and seven-league boots exist.
She and all the young girls are warned to stay inside or be taken by Howl, the evil wizard whose black castle can be seen moving through the hills.
After an encounter with a witch and with a spell cast on her to make her an old woman, Sophie goes to seek adventure.
She heads towards Howl's moving castle where she will encounter things she had never imagined.
Release: 2004
Studio: Ghibli
English Dub version: Yes
5. The Disappearance of Haruhi Suzumiya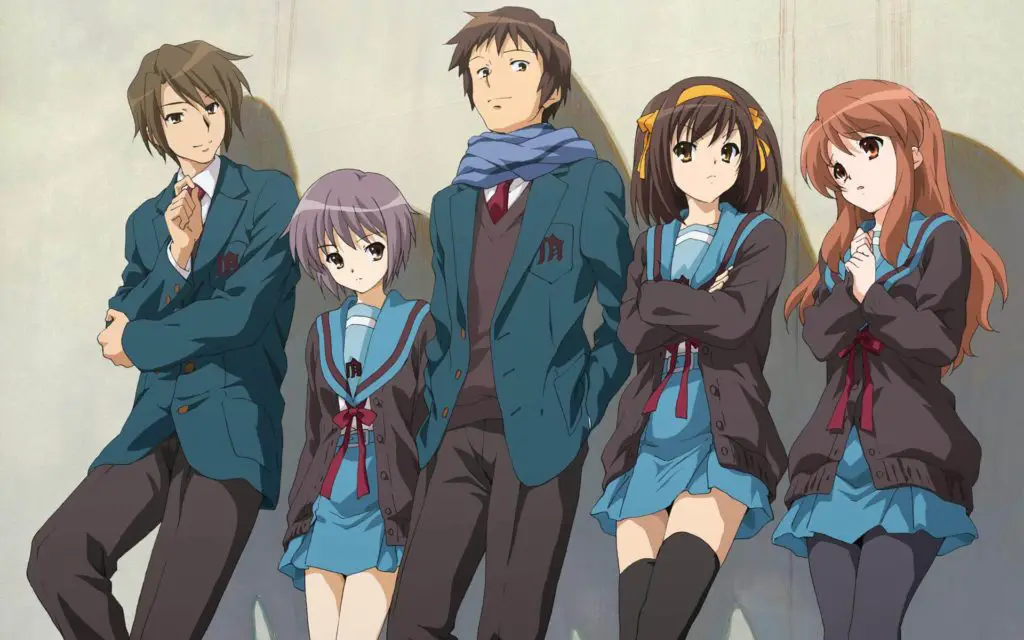 This Japanese anime movies is about one cold Christmas day, Kyon heads over to school and the SOS Brigade's holiday celebration, only to realize that Haruhi Suzumiya seems to have disappeared.
Moreover, no one even remembers her or the SOS Brigade; Mikuru Asahina knows nothing and is now afraid of him, and Itsuki Koizumi has also gone missing.
The Literature Club, formed only by an uncharacteristically shy Yuki Nagato, now occupies the old SOS club room.
Suzumiya Haruhi no Shoushitsu is based on the fourth light novel of the acclaimed Haruhi series and is set after the events of the anime series.
Not uncultured in the supernatural, Kyon will have to deal with his whole life turned upside down like a bad joke, and maybe it's better that way.
4. Princess Mononoke
While fighting to save his village from the attack of a demon-god Ashitaka comes in contact with it and is inflicted with a deadly curse.
In his search for a cure he is forced to leave his village forever and journey to the forest inhabited by animal gods. There he finds himself in the middle of a war between the forest gods and a village led by lady Eboshi.
Release: 1997
Studio: Ghibli
English Dub version: Yes
3. Your Name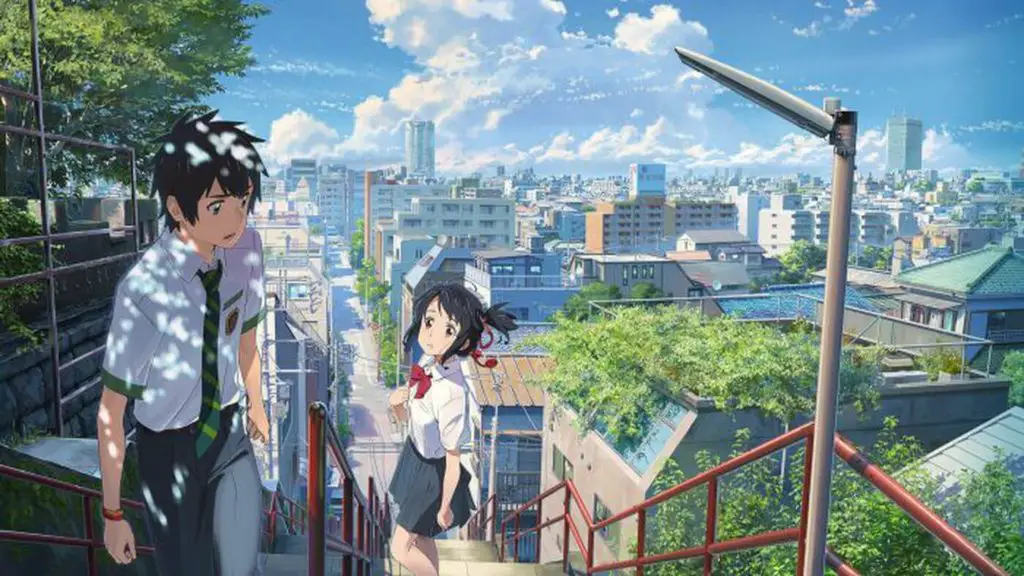 The story of this Japanese anime movies is set one month after a comet has fallen for the first time in a thousand years in Japan. Mitsuha, a high school girl living in the countryside, wants to live in the city because she is tired of life in the country.
Then, there's Taki. He's a high school student living in Tokyo with his friends while working as a part-timer at an Italian restaurant. He also has a strong interest in fine arts involving architecture. One day, Mitsuha dreams of herself as a young man.
On the other hand, Taki also has a dream where he is a female student attending high school in the countryside. What's the secret behind their dreams?
Release: 2016
Studio: CoMix Wave Films
English Dub version: Yes
2. Akira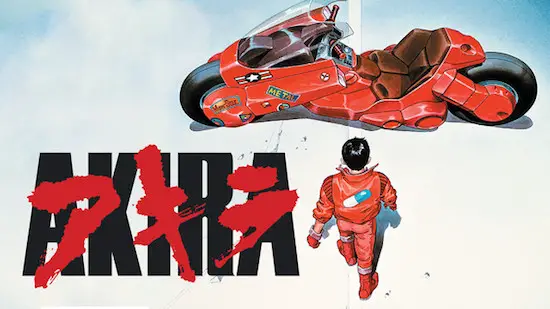 This Japanese anime movies set in the year 2019, thirty-one years after World War III, the authority of Neo-Tokyo is waging a constant battle against Underground rebels. Caught in the middle is a motorcycle gang whose aim is just to make trouble.
The gang leader Kaneda Shoutarou gets involved in more ways than one when an experimental psychic child escapes and results in gang member Shima Tetsuo's capture and subsequent experimentation.
Tetsuo the bitter runt of the pack now has the power of Akira and soon escapes when everyone realises that his power can result in the total destruction of Neo-Tokyo.
Release: 21988
Studio: Shinsha
English Dub version: Yes
1. Sword of the Stranger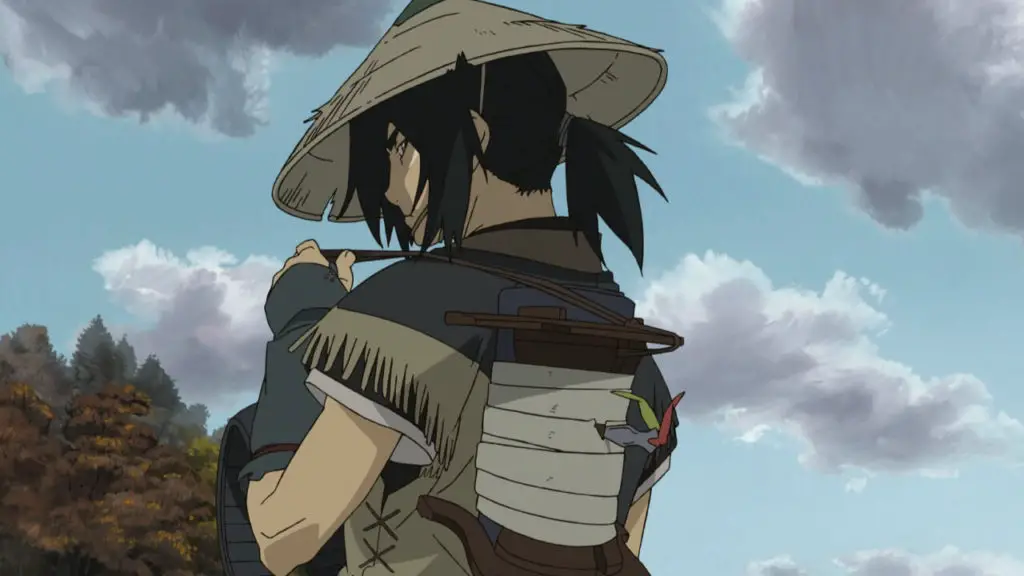 In the Sengoku period, a rounin called Nanashi (meaning nameless) saves a young boy Kotarou and his dog Tobimaru at an abandoned temple.
Kotarou has no family, is pursued by a mysterious militia organization from China and hires Nanashi as his bodyguard.
Among the pursuers is a man called Rarou, a very skilled warrior with blond hair and blue eyes. He obeys an old man called Byakuran and is a member of the Chinese militia.
Unlike his companions in the militia, he is not serving any Emperor and just wants to fight with the strong.
Release: 2009
Studio: Bones 
English Dub version: Yes
Hope you like this list of Japanese Anime Movies comment below which one Japanese Anime Movies you are going to watch next share this list with your friends and bookmark MOW.