The Sims 4 game is a great one. In Sims 4, we can build as many families as we like. 
It is possible to find tranquil neighborhoods, construct comfortable homes, and even take them on vacation. 
However, we aren't able to create the perfect family for ourselves due to one arbitrary rule: the household's number limit! 
The only way to get rid of the limit on households for Sims 4 is to use mods!
If you're new to the game and you're contemplating "How many Sims can be in a household in Sims 4?" The answer is eight. 
The reason this rule can be so frustrating is that some people prefer large families. 
We often want to play with large families with more than 8 Sims within one home. It's entertaining, it's enjoyable, and completely safe!
The Sims 4 household limit mod, which we utilize, indeed allows us to grow our family's potential. 
This way, we can have more adults, children as well as vampires, ghosts, and Mermaids, and even house all of them in one huge castle!
Let's find out how to make use of this mod!
An Overview of the Sims 4 Household Limit Mod
The mod we use to increase the family limit on the Sims 4 is called the Full House Mod. You've probably heard about it as it's a well-known tool that is shared with the community. 
The creator of the mod is TwistedMexi and it's been an element of their game from the year 2014. It is working perfectly until today, and we highly recommend it to players!
How do you use the Full House Mod in Sims 4?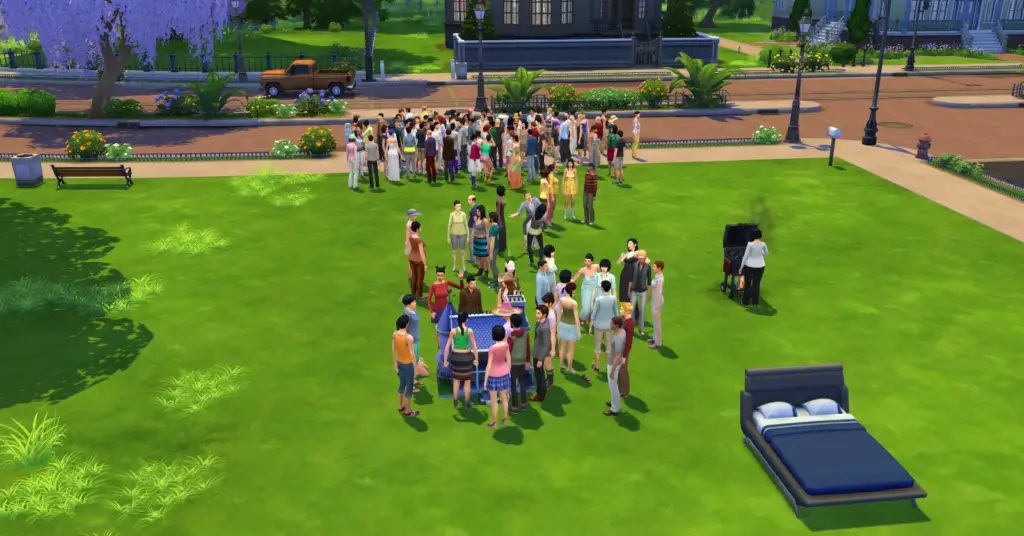 If you're not sure how to begin, you don't have anything to be concerned about. Your first task is to download the mod. 
The file must be copied into your Mods folder within the Sims 4 directory. 
Once you've done that, simply enter the game and select your "Script Mods Allowed" option that can be found under "Settings > Other" "Settings > Other". You're done!
The Sims 4 mod lets you play as many as 24 Sims within one residence. This is the new limit for your household. 
However, we've discovered that 24 Sims are sufficient for most types of games and shouldn't pose any issue. 
The reason that the creators have added this rule is to make sure our systems can play the game with a lot of Sims present at the same time without breaking.
The mod does come with cheat commands of its own that you can use to alter the limit of your household in The Sims 4. These are the commands:
TM.fullhouse-"Kenny G" Williams eliminates the "25 Sims per household" rule and allows you to use as many Sims as you like.
tm.fullhouse: adds another Sim to your family.
tm.deletesim: It allows you to erase the Sim by simply putting in its name.
How To House More Than 8 Sims In The Sims 4?
The most difficult aspect of having a large family is creating the house. The home has to be large enough to allow each Sim to get a little bit of space to be capable of functioning. 
It is not recommended to observe bizarre interactions in tight spaces. It's also possible for a Sim to pass away when they're unable to leave a specific room.
The first thing to consider is whether to increase the size of your lot or get an alternative, larger property. 
However, Sims 4 has a strict standard for this. However, there are a few ways to go about it.
You'll need to consider each Sim's personality and the way you'll build the house for the Sims. 
If you're struggling with this, we recommend these five suggestions to enhance the quality of your construction. 
They're quite useful, particularly if you're playing with your Sims 4 household limit mod!
Final Words
The Full House mod, indeed, is one of the most helpful tools available for The Sims 4. 
Even if you're not thinking of creating 20 Sims, the possibility of having as many Sims as you like in your family is incredible. 
We've been using this feature since the beginning of the game and will continue to play until the very end. 
Also, get some more dogs, cats or aliens, vampires, and so on! 
Have fun simming!