Without using the Explore mod, The Sims 4 would be a rather poor experience. The basic game has not done a great job of satisfying us on the travel factor. 
Yes, our Sims can indeed live in a beautiful house and enjoy all sorts of fun activities in and around their homes. However, can't they do much more? We're about to alter this!
It is said that the Sims 4 Explore Mod is a mod created by Kawaiior Kawaistacie. In the realm of mods and CC, she's one of the most talented designers to watch. 
The mod offers a feature so great that we believe it is an essential element of the game.
What did the mod intend to accomplish? In essence, it eliminates the ridiculous rule that it is not possible to travel between different neighborhoods! 
This means that your Sims can explore new areas and even communicate with other Sims and live the most normal lives! In this way, they will live more exciting lives and you can have a great playing experience!
To download The Sims 4 Explore Mod, click here to download the most current version. This mod has been up to date for quite a while and is working flawlessly for us. 
If you're unsure of how to utilize Explore Mod for The Sims 4 or how to use it, read ahead to learn more!
The Sims 4 Explore Mod: An Overview
How To Download And Install?
If you click the download link that we have provided, you'll be taken to the official website of kawaiistacie to download the mod. 
On the page, you'll be able to view several images that show the mod's features in-game. If you scroll past the images, you'll find the "Download here" …" choice. 
This is the way to download it!
To know what to do to download the Explore Mod in The Sims 4, you need to understand how mods are installed generally. The same rules are in place for this one as well.
When you've got the downloaded file on your computer, then you need to extract it into a different folder. 
After that, transfer your extracted file (or files) to the Mods folder. It's within the Sims 4 directory or wherever you've installed your game. 
Finally, you must be sure to check your "Mods and CC" option within The Sims 4 settings. You're done!
Ready to try the Baby Shower Mod for The Sims 4? Click here!
Features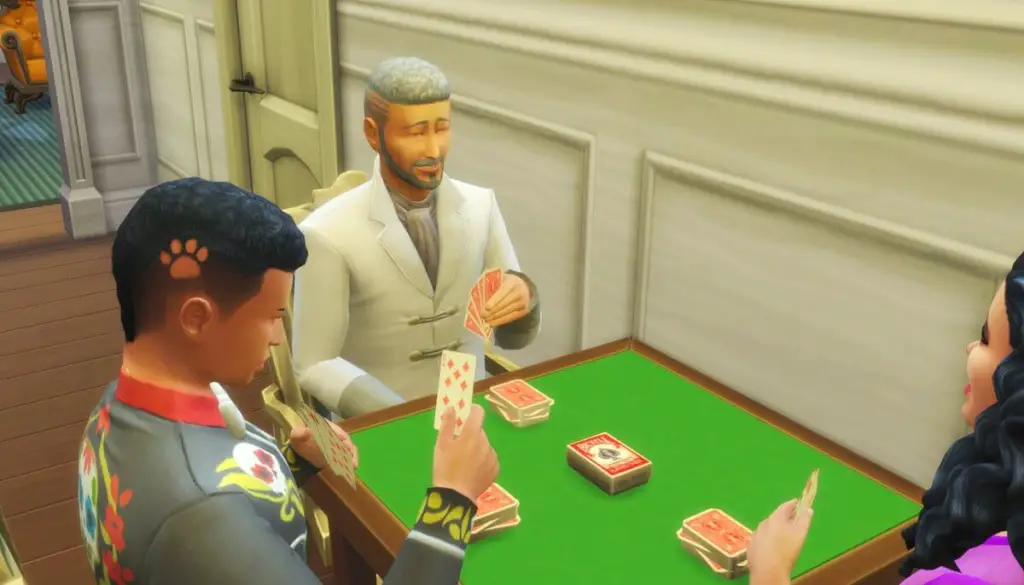 When we started The Sims 4 Explore Mod is among the top features to be added to the game, we meant it, and we intended to be serious about it. 
Not only does it include new features and other stuff but it also provides an entirely new gameplay option. 
The game lets the Sims go off to tunnels and explore new worlds! There are more than 60 brand new locations to explore and you too can join them as well!
The Sims 4 Explore Mod lets you visit the DMV, take your nails off, or even develop a gambling addiction! If you take part in something, your skills will also improve. 
The whole process is executed exceptionally well and the game itself is exciting!
If you're looking for some fun, you can take the Sim into The Arcade Comedy Club fishing, Gym, Karaoke, Movies, Zoo as well as the playground.
To avail of these services, you can avail of Couples Therapy, hospital visiting, massaging, grooming, and Various kinds of surgeries. The Sims 4 Explore Mod offers plastic surgery too!
If you're looking to spend a single day away then you could visit Disney World, Jurassic Park, Cruise, or the Beach.
Furthermore, you'll get various events throughout the day. They will give you new and exciting options, so you'll never run out of activities to enjoy. Take a look too!
Final Words
The Sims 4 Explore Mod has many amazing features that we enjoy. 
We particularly liked the DMV visit to obtain the license and also the point at which the addiction to gambling gets too dangerous. 
If the situation is the former, remember that you don't need to get it all the time. 
It's just a matter of checking whether you'd like to bet or not, and the best way to go about it is to gamble at home or in other locations. 
Other features such as dancing or yoga classes are also very enjoyable as well.
We recommend taking a look!