The Sims 4 Decades Challenge is a trip through the years. It's a great choice for anyone who is looking for a fresh method of playing the game. 
The rules are simple and easy to follow! All you need to do is look through each decade starting from the 1890s to the year 2010. 
The decade will decide how your Sims will be. It is a transitional decade each time your family's first child turns into an adult.
So what are the rules of the Decades Challenge?
As you've probably suspected, in The Sims 4 Decades Challenge, each decade comes with an entirely different set of rules. 
Your Sims are bound by these rules for the entire period. When their child reaches old age, they can choose to follow the laws of the new decade. 
This is also true for their grandchildren.

Let's take a look at the rules for the Decades Challenge:
The 1890'S
These rules provide a complete replica of what was happening at the time:
Your sibling is only able to have relations with another sibling of identical ethnicity. They must be of different genders.
Outside toilets
Sims aren't able to use electricity. They are only allowed to make use of fireplaces to cook and candles to light.
Sims cannot make use of "Try for a baby". This means that there are no Woohoo-related interactions!
Girls may have the creative extra-ordinary trait that they possess.
Women who stay at home are mothers. However, they can earn money by gardening.
Female children are allowed to be released once they're married.
The heir of your will must be a male. If, however, you only have girls, one of their husbands can be the inheritor.
It is only possible to own wood furniture.
Showers aren't allowed. However, you can use bathtubs.
Your sims cannot be part of a profession. Therefore, they can only earn money by gardening, painting, or woodworking.
Your floors and walls are only made of wood.
There is only impressionist or classical art as decoration.
The 1900'S
The new century is bringing change:
It is now possible to make use of electricity for light. This means you can purchase some lamps!
The sim's house could now be wallpapered.
There are also photographs that you can use.
Male Sims are now able to get to work!

Business up to level 6.
Culinary up to level 5.
The career of a musician is completely unlocked.
The 1910 'S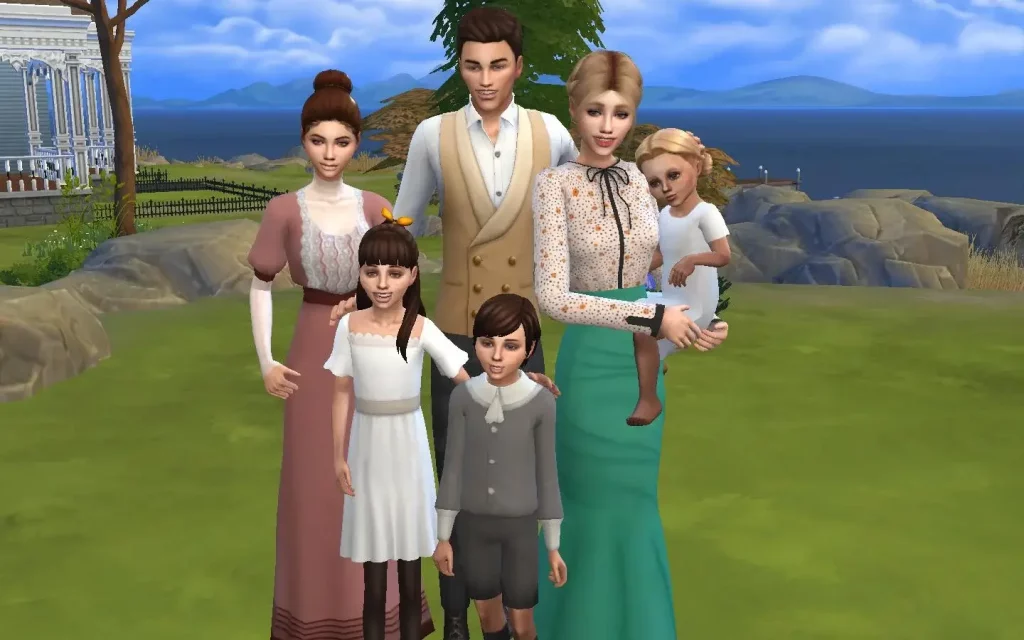 The war-time era is in full swing. Therefore, you may be forced to give up your Sims.
Male teens are now required to fight for their lives before they can reach the age of adulthood. This means you need to choose an unlucky number. If the result isn't even, you'll lose the game. If, however, it's even, they'll live! It is possible to roll an amount using random.org. How you die is entirely up to you!
Male Sims aren't allowed to perform until they reach the age of adulthood. One option is to transfer your sims who are young adults into an additional family and invite them to join you each week. This can simulate wartime leave.
Carpets are now available, as are walls that have been painted.
The males who marry your female sims will also be able to fight in battle. But only if they're young adults!
Career opportunities are only available for male Sims. Now, they can join the entertainment, business, and culinary industries, or even paint.
When your male sims return from war, they will possess one of the following characteristics:

Gloomy
Hot-headed
Lazy
Clumsy
Insane
Squeamish
Noncommital
What Does Mean
The 1920'S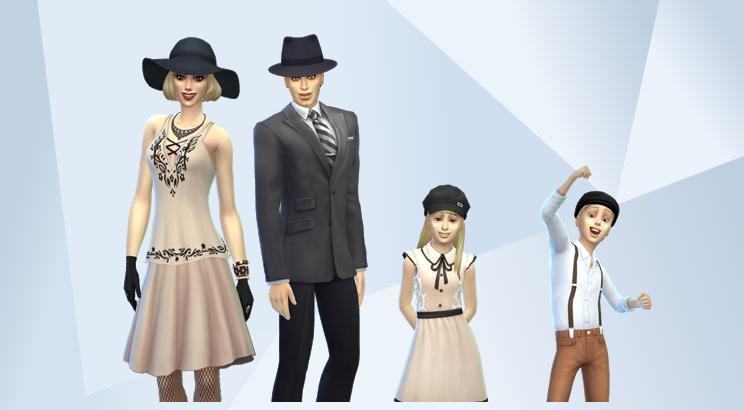 The 1920s were the decade when women's rights began to be recognized. It's the right time to be freer for females!
Female Sims is now the descendants of your generation. This means that you don't need to tie them up with someone else to continue playing!
Female Sims are now able to become artists or musicians. However, they'll need to quit their job when they have kids.
The Mixologist and the Criminal Boss Brunch are now on the menu. Only for males, that's.
The 1930'S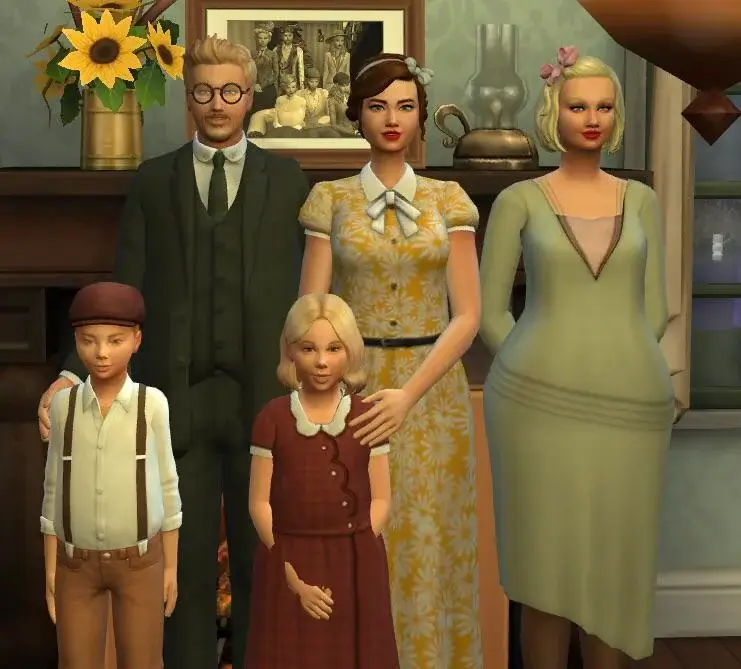 It's 1930 and the entire globe is undergoing The Great Depression. Get ready for a myriad of difficulties!
All your Sims have been fired from their positions. The only way they will earn money over the next two weeks is to scavenge. When these two weeks are done, they will be able to get an opportunity to work.
You can pay bills even if your power has been shut off. However, if you'd like to pay for a more durable version, you can pay once your water is turned off.
Every sim who grows up in the present time must exhibit one of the following traits:

Gloomy
Noncommital
What Does Mean
The 1940's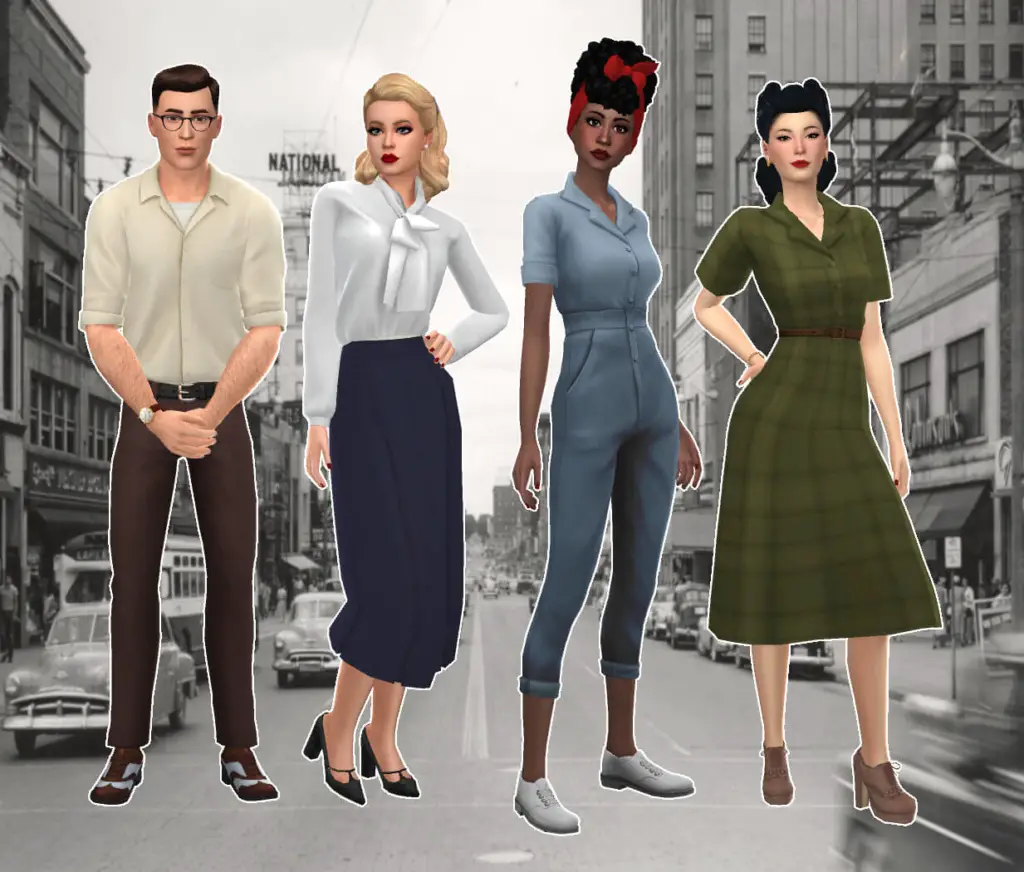 The 1940s are upon us, and the same goes for World War 2. We hope that the Sims and you are prepared for this.
Your male teenage sims are required to fight for their lives. You're aware of how this will play out. They'll choose a random number and if it's not even, they'll die. If it's even, they'll be able to survive!
The male sims of yours aren't able to be productive until they are adults, as they're in battle.
After returning from war, they should possess any of the following characteristics:

Gloomy
Hot-headed
Clumsy
Insane
Lazy
Squeamish
What Does Mean
Noncommital
For women and the home. The following rules apply:
Every home must have a radio, and someone has to tune in for a minimum of one hour every day.
Every house should now have a garden.
Your sims only have one meal a day. However, they're free to eat whatever the garden produces.
The women of today must be employed. They have to be employed in one of the following professions:

Bodybuilder-Athlete Career
painter-artist master in the true sense.
Culinary-Mixologist
Entertainer-Either.
Where can I find the rest of the Sims 4 Decades Challenge rules?
If you're interested in this challenge, Find the remaining guidelines on this page. 
We hope that you will take pleasure in this historical Sims 4 Challenge. 
It's fun to travel back in the past and observe how people lived each decade.

Happy Simming to everyone!