Have you ever wonder to live in a Japanese style house ? I am sure many of you have think about it.
And when I watch houses in anime I always get exited to see how beautiful they are a great place to spend your life.
I just need an anime watch list with a wifi connection and some snacks in these anime houses and trust me I can spend my life in them.
Let's explore the best anime houses of your dreams in this list.
15. Moomin Family House From Tanoshii Muumin Ikka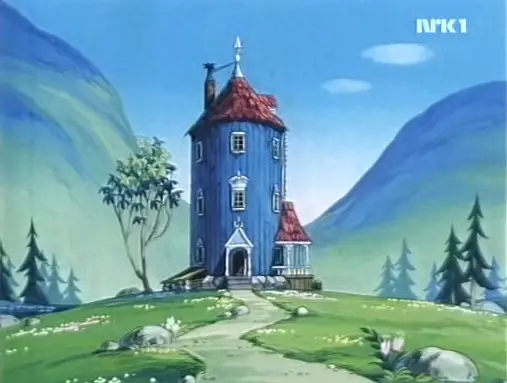 A cylindrical blue multistoried house for the Moomins with striking red features to make it stand out.
This house suits perfectly for the family of the little Moomins and suits perfectly for their normal with a striking feature adventures.
14. Aburaya (Bathhouse) From Sen to Chihiro no Kamikakushi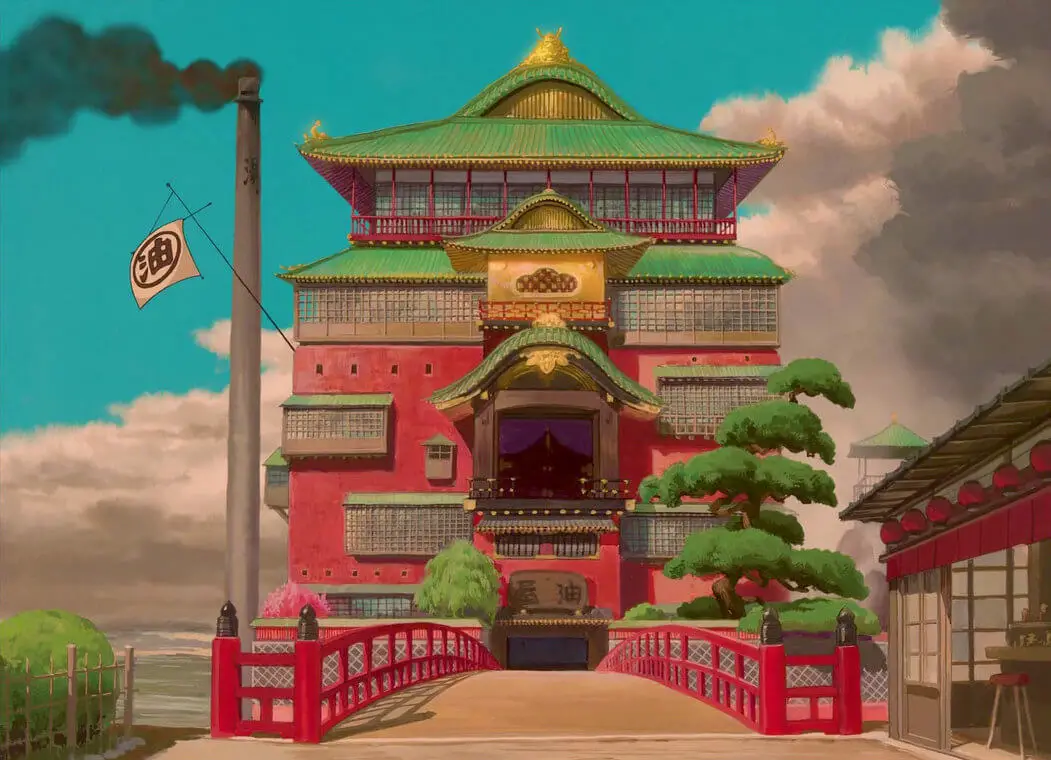 This bathhouse will make you want to come here over and over and over again.
The warm and welcoming vibe, the system for getting hot and cold water, the lifts and the entirety of the atmosphere here makes this place very inviting!
13. Yuuko's Shop From xxxHOLiC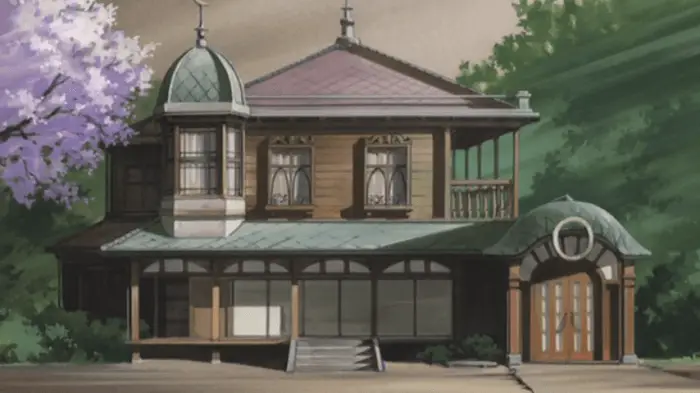 Ever wished that some people didn't show up at your house? This shop has come to your rescue.
Yuuko's Shop is enchanted in such a way that it allows only certain people in or out, while also granting wishes to certain visitors.
12. Kiki's Home From Majo no Takkyuubin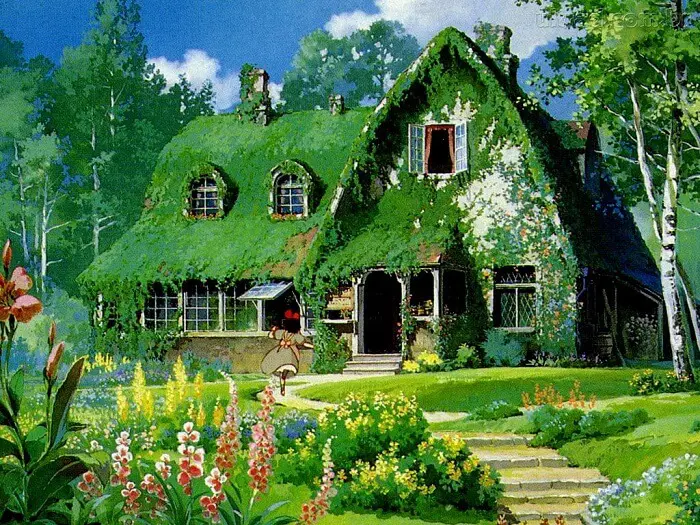 You don't require a lot of time to make your presence known. This moss-clad, comfortably blending in with the surroundings home shows us.
Kiki sets off on her journey very early in the film, but this house doesn't fail to make an impact.
A spacious house sitting right in the middle of nature, living here would mean waking up everyday to beautiful flowers and is nothing short of heaven.
11. Hinata House From Love Hina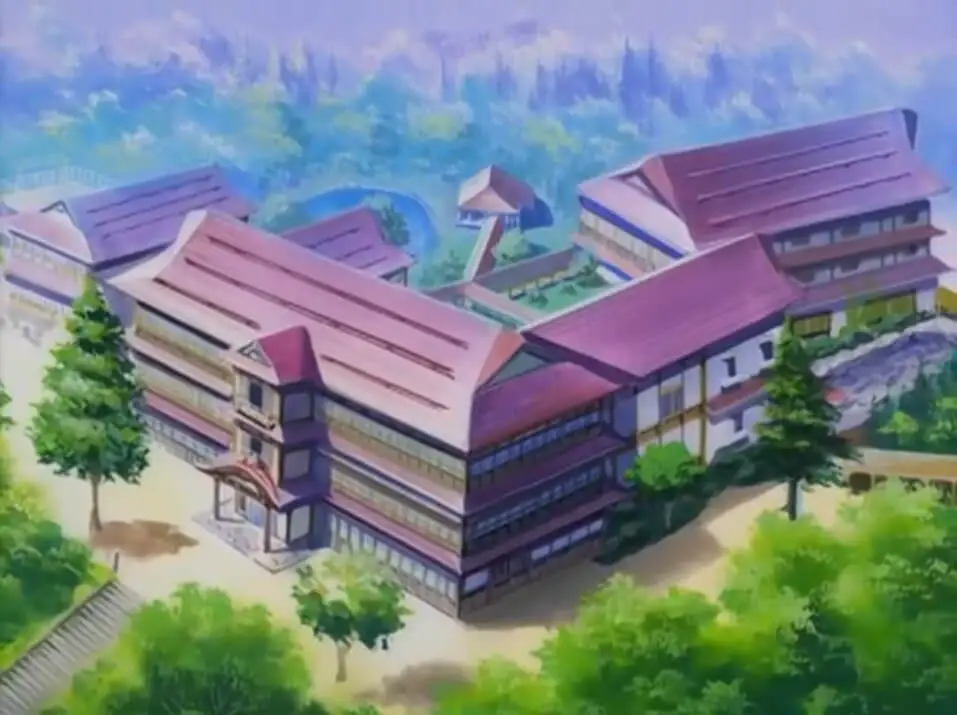 A dormitory serves as a place for making memories and live their lives to the fullest for most students, which is exactly what this dorm stands for.
A perfect all girls dormitory with a beautiful pink and white to blend in with the cherry blossoms.
The perfect place to spend all of your school life!
10. Amasawa's Antique Shop From Mimi wo Sumaseba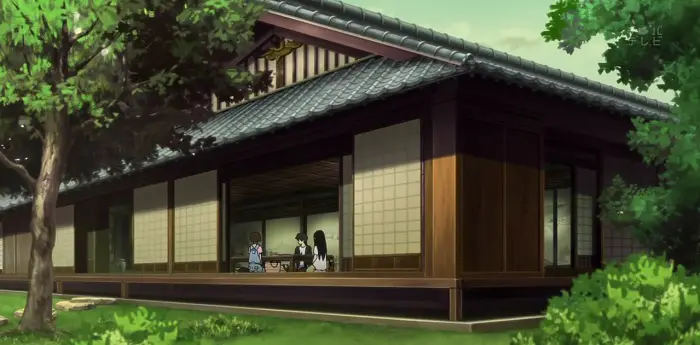 This cute little home hides so many secrets within itself. It looks like an ordinary home, but doubles as Seiji's grandfather's antique shop. It has a hall with a burning fireplace and a work station below.
The seemingly small house is indeed spacious and even managed to have its own porch.
9. Hana Family House From Ookami Kodomo no Ame to Yuki
An antique nestled comfortably into a deep forest is definitely a place to kick back and relax.
Grab a cup of coffee and your favorite books because this house is going to teach you to relax, enjoy the freedom and being one with nature.
8. The Doll house from Karigurashi no Arrietty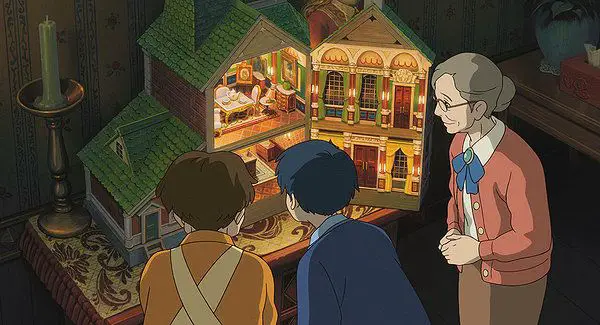 This special dollhouse in the movie is made especially for the borrowers by Jessica's husband.
The house has a living room, a balcony, a kitchen and a library.
Plus, everything in the dollhouse was handmade by a real furniture maker in England by Sho's grandfather and every single instrument including the oven functions like a normal oven would.
It's really a shame that the borrowers never lived in the house.
7. Victorique's House From Gosick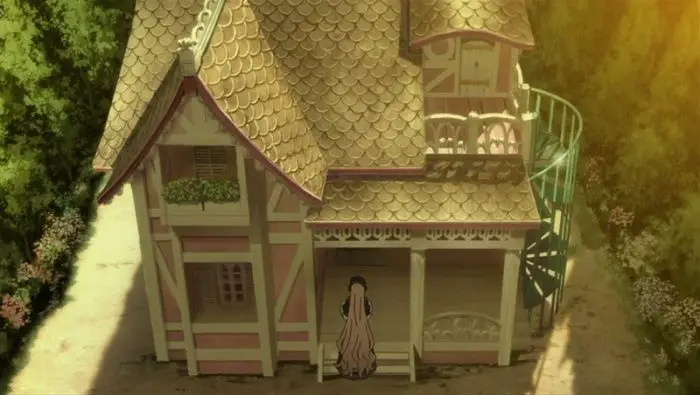 What other house is better for a small blonde haired tsundere character than a pink dollhouse?
Victorique's social anxiety shines through the fact that this house is surrounded by a huge maze.
6. The Germa Castle From One Piece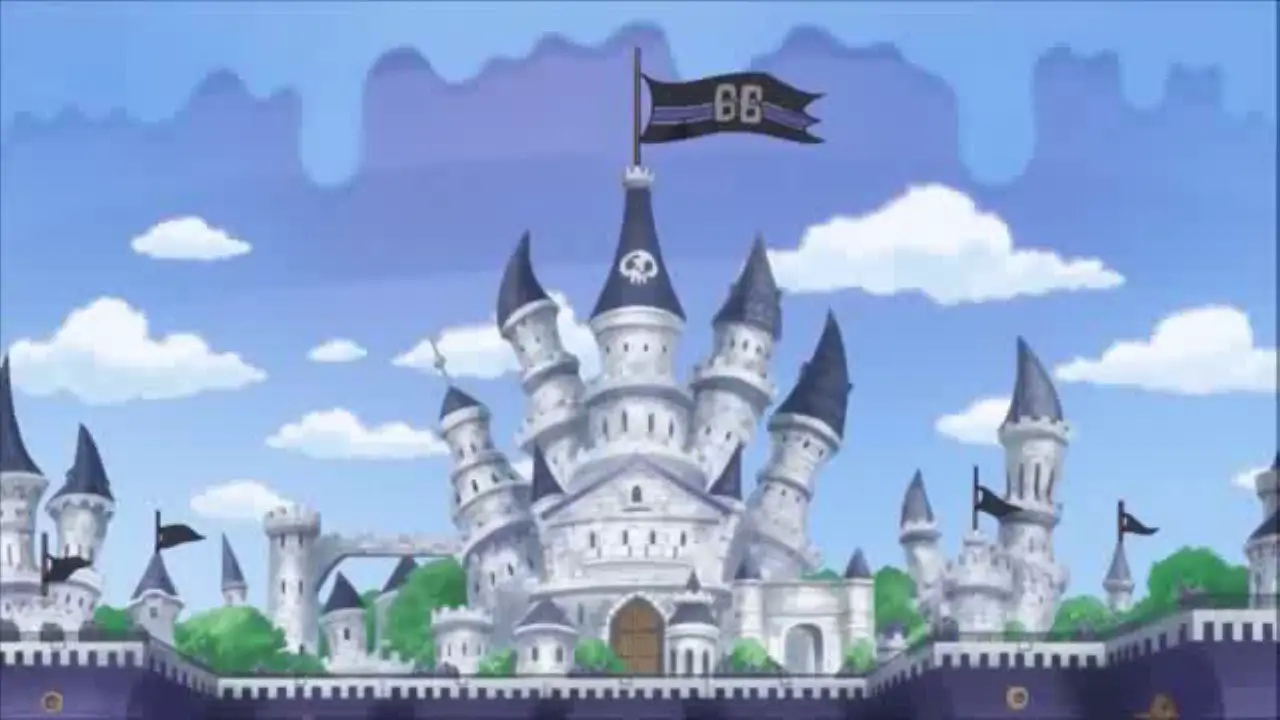 Home to the Vinsmoke Family, the Germa 66 is a Government recognized country that has no land.
The entire country, including the castle is constructed on top of ginormous snails that swim/float around separately carrying out their individual missions.
Once in a while, when the entire country assembles together like jigsaw puzzle pieces, the gigantic castle takes shape.
It has a huge throne room, room's for each of the royal members, a medical department, a soldier stock depot, a dungeon and a personalized castle for the forth prince.
5. The Black Bulls Base of Operations From Black Clover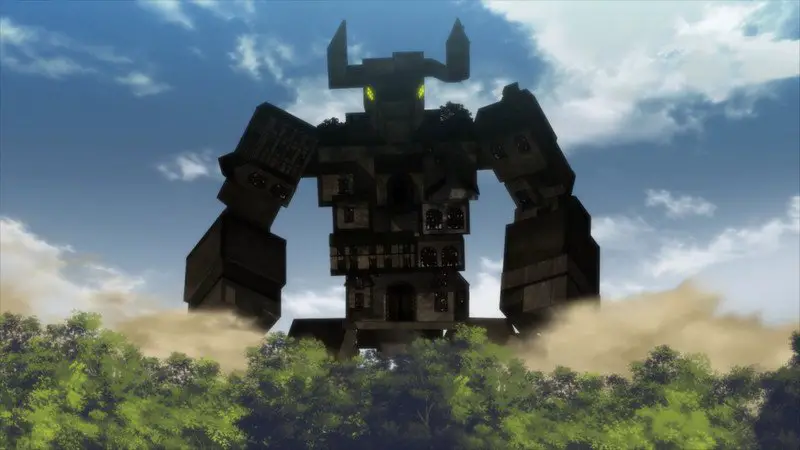 The Black Bulls base of operations looks like a normal base of operations until the introduction of Henry.
Henry has Recombination Magic that keep the entirety of the Black Bulls base changing shape all the time. It can ever transform into an actual building bull to 'run' to places.
This base serves as a home for the most different, outgoing and liberal Magic Knight Squad suiting them perfectly.
4. True Cross Academy From Ao no Exorcist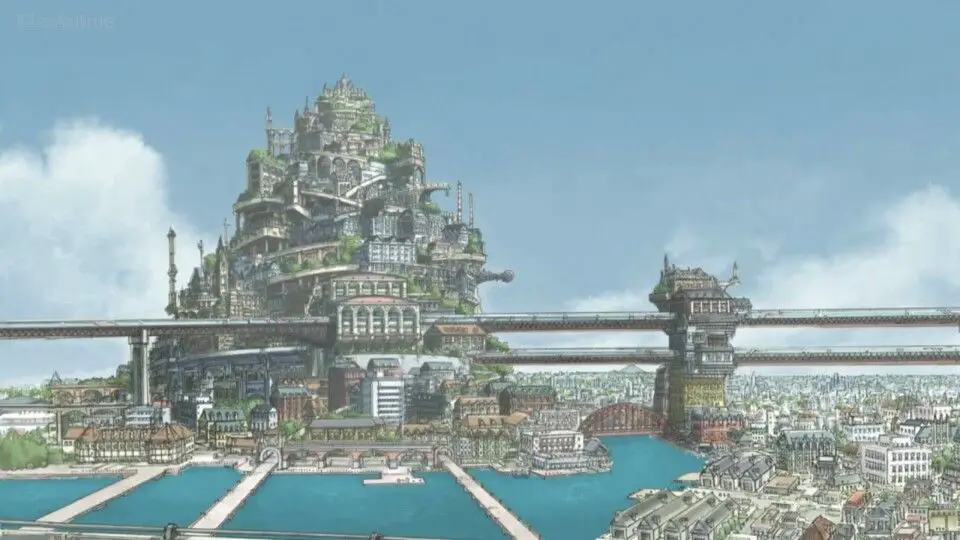 This high school is home to the twin protagonists and all of their friends. It has its own forest district, an asylum, a cafeteria, an exorcist cram school, old and new dormitories and a deep keep secret area.
It also has a special store to get all exorcism supplies like holy water and various plants. What makes it so special is that with the help of special keys, one can reach anywhere within the Academy.
The use of these keys though, is limited only to exorcists and students enrolled in the cram school.
3. Shiki's Fortress From One Piece Movie: Strong World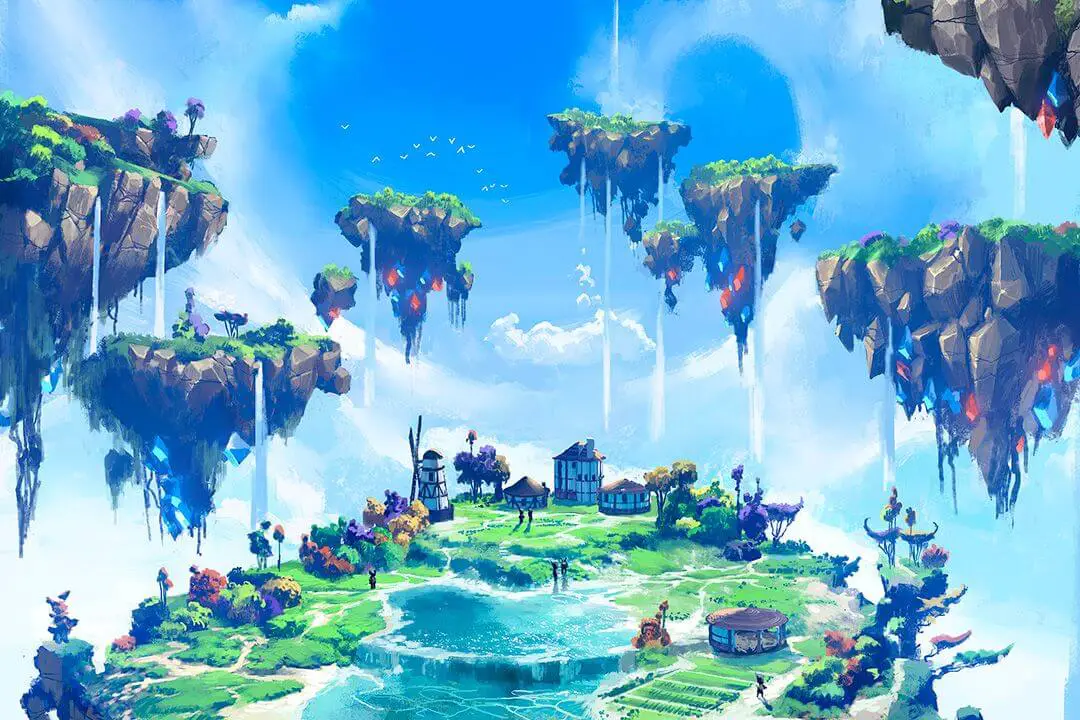 One Piece isn't short of the any weird islands or structures on the island, but what definitely takes the cake are islands floating in the sky.
Shiki's devil fruit powers allow him to make any non-living object float in the air. With this ability, Shiki created his own home and an entire archipelago for himself floating in the sky with a lot of different islands.
Each island has its special flora and fauna that Shiki and Indigo experimented on.
On his island, Shiki has his village, his fortress, his main control center, Dr. Indigo's laboratory, a gigantic meeting room, an equally large mess hall, an indoor 5 pool, an indoor garden and on the other islands are the Merveille village and ruins, a cherry blossom forest, a desert and even snowy mountains.
2. The Ryugu Palace From One Piece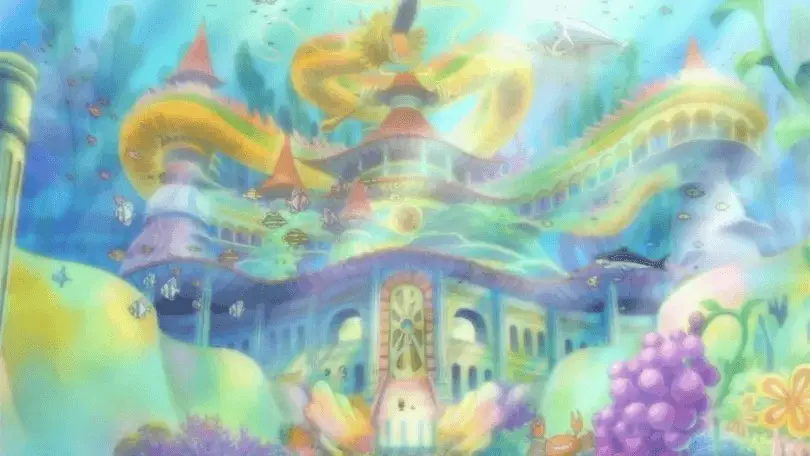 An underwater mansion that serves as home to the Royal Neptune Family ruling the Fishman Island, 10,000 meters deep in the sea. It is entirely disconnected from the island and can be accessed only via a special channel being opened.
The castle is impenetrable in any other way due the layers of protective bubbles around it.
Decorated with a giant sea king-like golden statue on top, the Ryugu Palace has a banquet hall for celebrations, a prison tower, the Hard Shell tower, a treasure room among the rest of the facilities.
The palace is so pretty and untouchable for the common folk that on the Fishman Island, it is seen as a holy place.
1. The Moving Castle From Hauru no Ugoku Shiro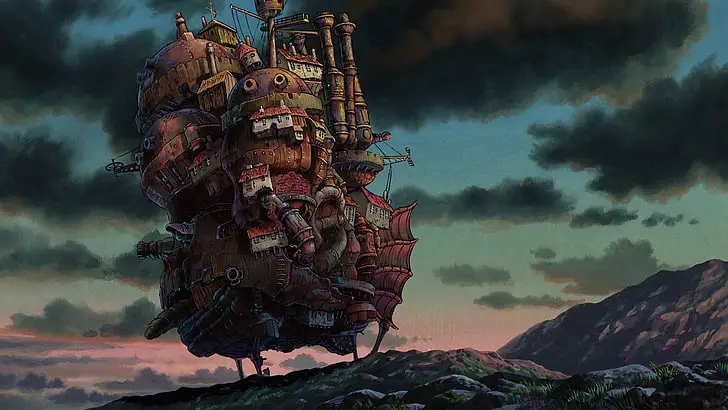 What is cooler than a walking house which has a magical door that instantly leads to 4 different places no matter how far you are from them?!
Quite literally Howl's 'Moving' Castle is one of the greatest domestic creations in anime.
The house has a front hall where Calcifer keeps the house moving, a kitchen, a balcony, a bathroom, a toilet, Howl's bedroom which is specifically designed to keep the Witch of the Waste away and entire tunneled caves.
This house serves as his hideout, a place to train his student Markl, how he tries to stop the war and also the one path to the open garden, his gift to Sophie.
Once you have this castle powered literally by Howl's heart, you will never be in need of anything else.