Baseball is probably the most popular game in the sports genre of anime. That why we get to see so many baseball anime in the past some years.
There are some unknown factors to this game that makes it universal and such an interesting topic or maybe the Japanese audience is the big fan of baseball anime.
So today we are going to create a list of these awesome and exciting baseball anime series of all time lets take a look.
So lets begin the list of some of the exciting baseball anime of the all times that you should watch.
32. Azusa, Otetsudai Shimasu! (Azusa Will Help!)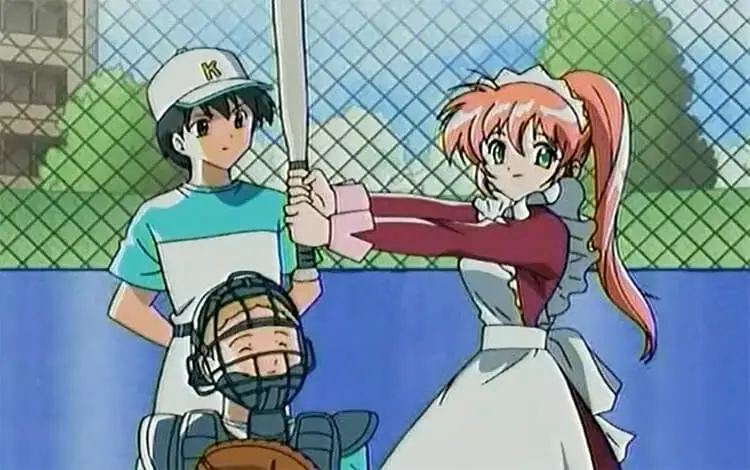 The Karugamo High School Baseball Anime Team has not been doing well. After losing badly to the Eagles, many of the players leave, and the team now has only eight players, one too few to play a game.
Going against his principles, the main character Harumaki Shunpei decides to buy a baseball robot. However, since he does not have enough money, he ends up buying the maid robot named Azusa.
Even though Azusa has a warm heart and strong determination, it doesn't appear that she stands a chance against her adversaries who were top-of-the-line baseball robots. The team's only hope seems to lie in a secret buried within Azusa's clouded past.
31. Neko Pitcher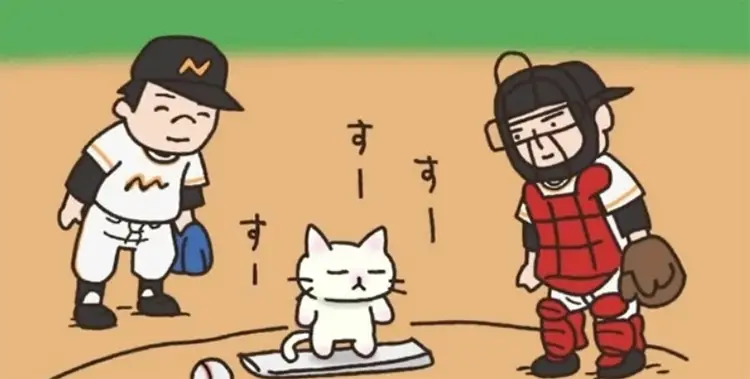 A Baseball anime series about Cat pitcher Mi-Tarou's actions.
It is a 23-koma that serialized in Yomiuri Shimbun Sunday.
30. Miracle Giants Doumu-kun
This baseball anime is about Dome Shinjo, a 10-year-old boy who is son of a deceased legendary player of the Yomiuri Giants. From his father he inherited the love for baseball and his great abilities for such sport, although his mother and his older sister try to avoid that he practices it. In fact, his father, before dying, had time to teach him a magical shoot.
Dome, after his mother gave him the glove his father used, he makes that shot in a training session of the Giants and is contracted immediately.
With the support of the veteran players of the team, this young player will, from this very moment, make the Giants become unbeatable at home and none of the main batters of the Japanese professional league manages to end with his magical shot.
29. Samurai Giants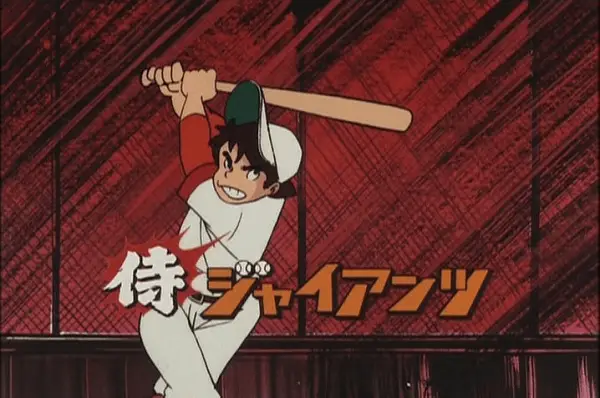 This baseball anime is about Ban Banjou is an insolent wild boy who was raised on the rough sea in Tosa, southern Japan.
He joined the Tokyo Yomiuri Giants in Japanese pro baseball league such a baseball pitcher noted for the blazing fastball and the worst control.
28. Little Busters!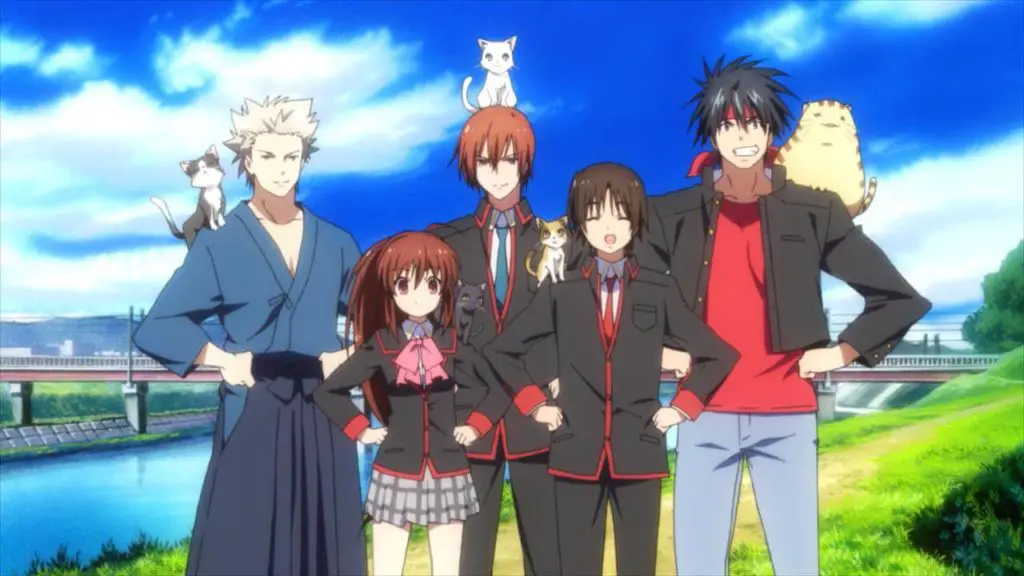 This baseball anime starts with a child name, Riki Naoe who shut himself from the world, thanks to a diagnosis of narcolepsy following the tragic deaths of his parents. However, Riki is saved when, one fateful day, a boy named Kyousuke recruits him into a team who call themselves the Little Busters.
Accompanied by Masato, Kengo, and Rin, these misfits spend their childhood fighting evil and enjoying their youth. Years pass, and even in high school, the well-knit teammates remain together. Kyousuke decides to re-ignite the Little Busters by forming a baseball team as it will be his last school year with them.
They have a problem though: there aren't enough members! The tables have turned, for it is now Riki's turn to reach out and recruit new friends into the Little Busters, just like Kyousuke had once done for him.
Then, an omen surfaces—Rin finds a strange letter attached to her cat, assigning them the duty of uncovering the "secret of this world" by completing specific tasks. Just what is this secret, and why is it being hidden? It's up to the Little Busters to find out! 
27. Shippu! Iron Leaguer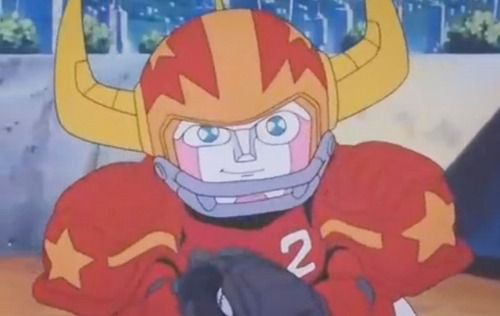 This baseball anime is about The Iron League: a place where teams of robots, under individual "owners", play various sports and duke it out in tournaments. Mach Windy is a member of Dark Prince, a team that doesn't play fair and fights dirty to win.
Unsatisfied with the actions of his teammates, he defects against the will of Dark Prince's nefarious owner and joins Silver Prince: the weakest team in the league.
Alongside faithful companions such as Magnum Ace and Bull Armor, Mach Windy and Silver Prince will battle against Dark Prince in games of soccer and baseball, and aim for the top! 
26. Ippatsu Kanta-kun
Kanta lives with his mother, brothers, sisters, and dog named Judeth.
He likes baseball, but his mom doesn't like him mentioning baseball, because his mother believes this was the cause of her husband's death.
25. Princess Nine: Kisaragi Joshikou Yakyuubu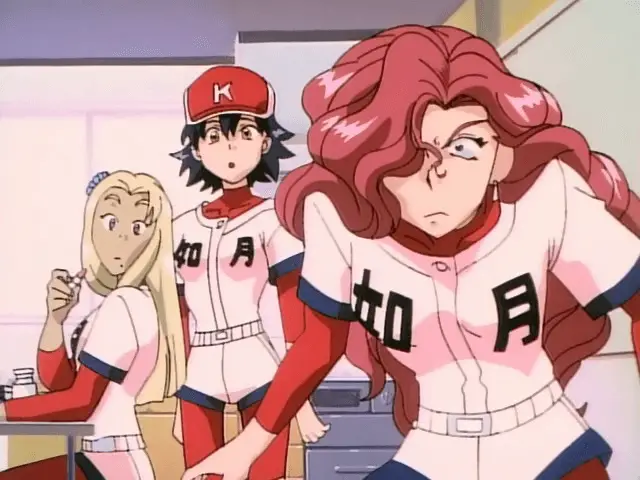 This baseball anime is about Keiko Himuro, Chairman of the Kisuragi School, puts together an all-girl baseball team led by Ryo Hayakawa, daughter of a legendary pitcher, in hopes of proving that girls can compete just as well as boys.
Their goal: Koshien Stadium, where only the best teams get the opportunity to play.
24. Gurazeni: Money Pitch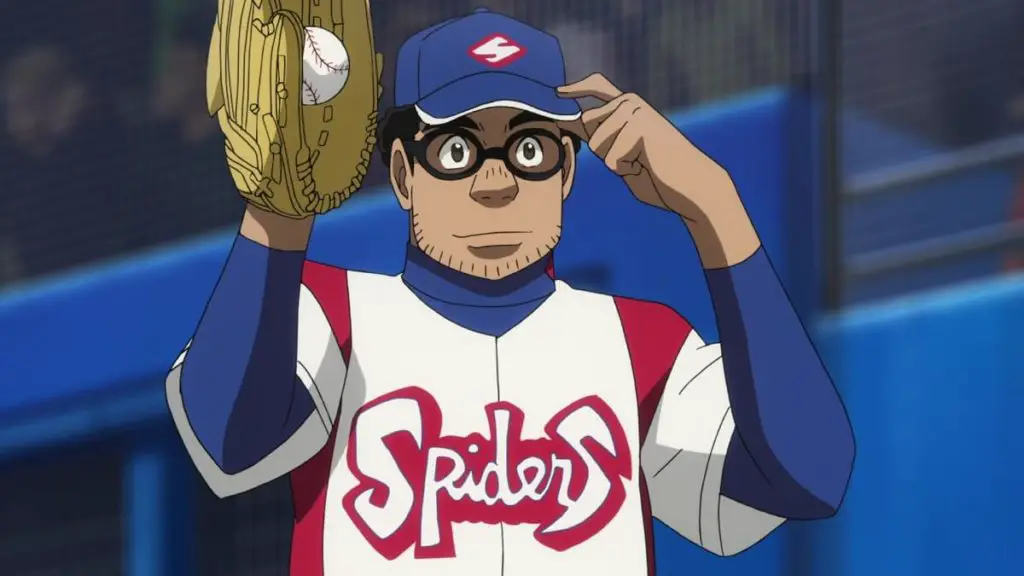 This baseball anime series about Natsunosuke Honda, a pro baseball player—a relief pitcher who has been playing pro in a team called Spiders for 8 years. The team operates as a highly-stratified society, where the player's performance determines his annual salary.
Natsunosuke is one of the highest paid players in the game. He measures how good players are by how much money they make, and he intends to be on top and stay there, and as such is always looking for players to challenge and does everything to insure that he is better than they are.
23. Dokaben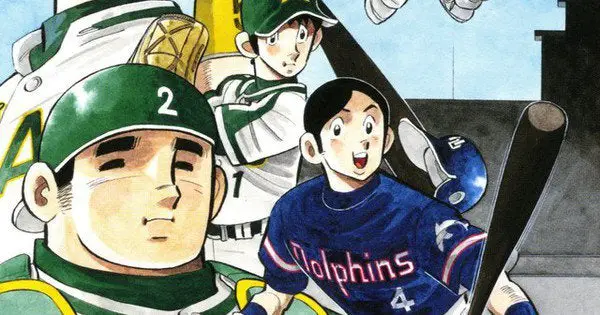 This baseball anime is about the new transfer student, Taro Yamada, always uses a big-sized bento box and because of this, is given the nickname of "Dokaben".
He joins the school baseball team and meets some of the members, Iwaki and Tonoma.
Time has passed and they are now in the high school baseball team.
22. Play Ball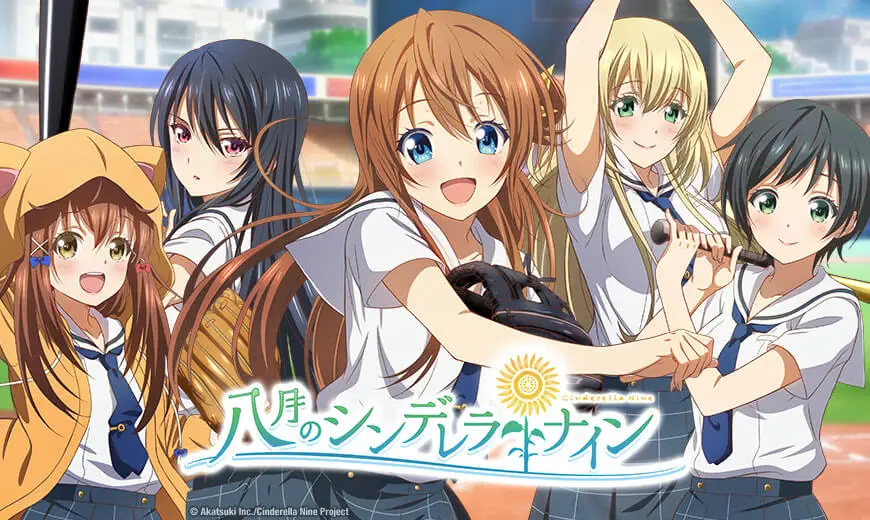 This baseball anime starts after fracturing a finger in a junior high school game, Takao Taniguchi is unable to play baseball. After entering Sumitani High School, he is constantly watching the baseball club even though he is unable to play.
He catches the eye of the captain of the soccer club, and while he still has lingering hopes of joining the baseball club, he decides to join the soccer club.
While he's a complete beginner, Taniguchi developed a strong spirit of hard work while in junior high school and his new teammates begin to see his potential.
While he focuses all of his energy on soccer, he is unable to forget his youthful zeal for baseball and he begins umpiring baseball games in secret.
21. Ganbare!! Tabuchi-kun!!
The Seibu Lions baseball anime team makes it to the next round of a baseball tournament.
All thanks to the heroic efforts of its star player, Tabuchi, but the next stage will involve hard work and cooperation.
20. Kurokan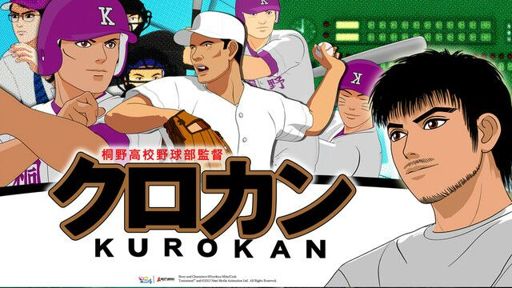 This baseball anime starts in Kirino High, the goal of getting into Koshien Stadium becomes important because the 100th anniversary is around the corner.
However, Kurokan's unique way of training has upset the Kirino High Baseball Team Support Association and Alumni Club. Morioka, on the other hand, is a preferrable coach beacuse of his solid style.
At the same time, Kurokan's decision on player positions has caused confusions to the team.
19. Meimon! Daisan Yakyuubu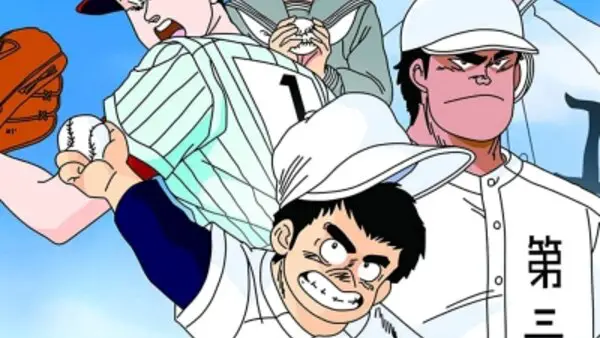 This baseball anime is about Keiko Himuro, Chairman of the Kisuragi School, puts together an all-girl baseball team led by Ryo Hayakawa, daughter of a legendary pitcher, in hopes of proving that girls can compete just as well as boys.
Their goal: Koshien Stadium, where only the best teams get the opportunity to play. 
18. H2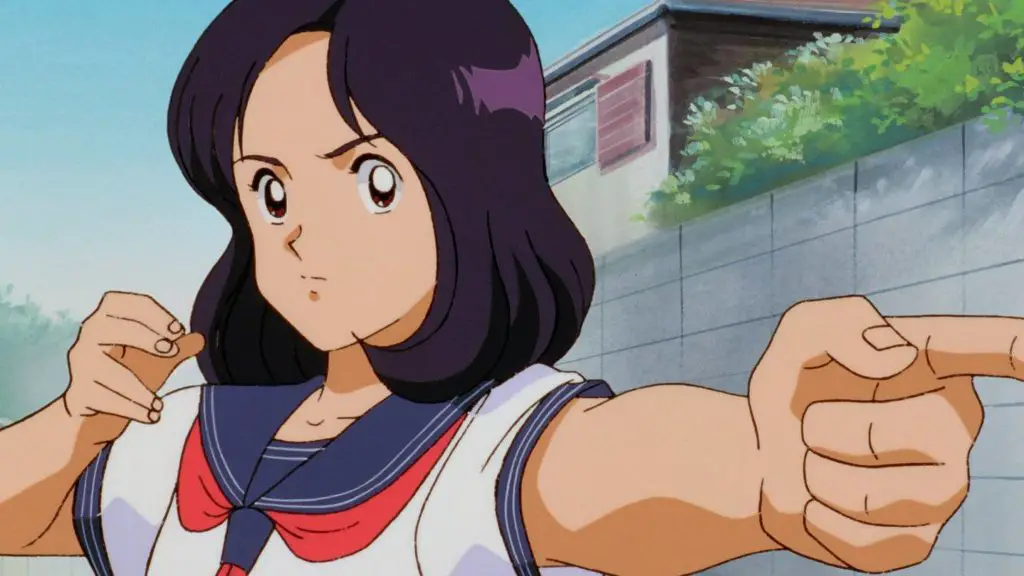 This baseball anime is about Hiro has two loves: baseball and p*rn, but due to an elbow injury, gives up baseball, choosing a school with no baseball team. His childhood friend Hikari attends a different school with baseball ace Hideo.
The two of them wish that Hiro had not given up baseball. Hiro joins the soccer team and meets Haruka, a very clumsy girl who is also the daughter of his father's boss. Haruka is the manager of the unofficial baseball club at Hiro's school.
When the soccer team challenges the baseball club to a game, with hopes of humiliating them, the baseball club nearly loses until Hiro, disgusted by the soccer team's arrogance, switches to the baseball club.
17. Slow Step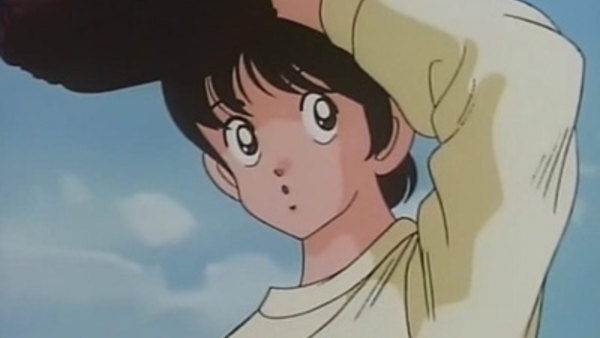 This baseball anime is based on the Adachi manga of the same name. The story revolves around a romantic triangle formed by the girl Minatsu Nakazato, a young student and softball player; Shu Akiba, a schoolmate; and Naoto Kadomatsu, an up-and-coming boxer.
In reality the three-way relationship is more like three-and-a-half, considering that Naoto is in love with Maria…
Actually Minatsu herself, who'd once disguised herself to escape some evildoers.
16. Touch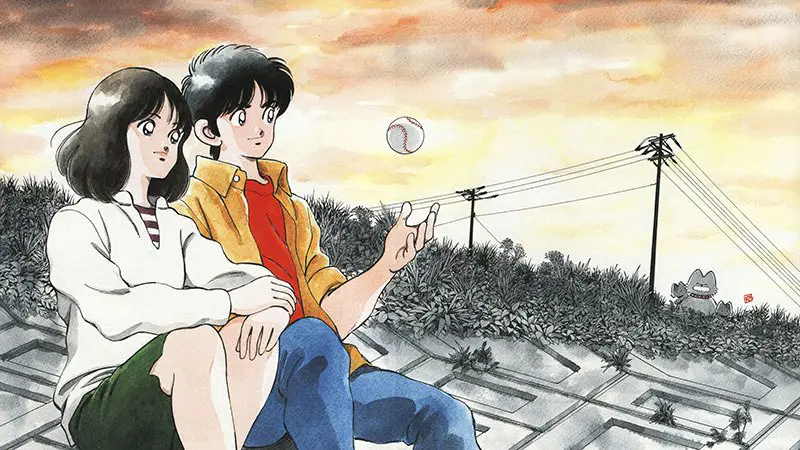 The story of this baseball anime centers around three characters—Uesugi Kazuya, his twin older brother Tatsuya, and Asakura Minami. Kazuya is the darling of his town as he's talented, hardworking, and the ace pitcher for his middle school baseball team.
Tatsuya is a hopeless slacker who's been living the life of giving up the spotlight to Kazuya, despite the fact that he may be more gifted than him. Minami is the beautiful childhood girlfriend and for all intents, sister from next door who treats both of them as equals.
Society largely assumes Kazuya and Minami will become the perfect couple, including Tatsuya. Yet as time progresses, Tatsuya grows to realize that he's willing to sacrifice anything for the sake of his brother, except at the expense of giving up Minami to Kazuya.
And thus the story of this baseball anime is told of Tatsuya trying to prove himself over his established younger brother, how it affects the relationship between the three, and both brothers' attempts to make Minami's lifelong dreams come true.
15. Nine: Original Han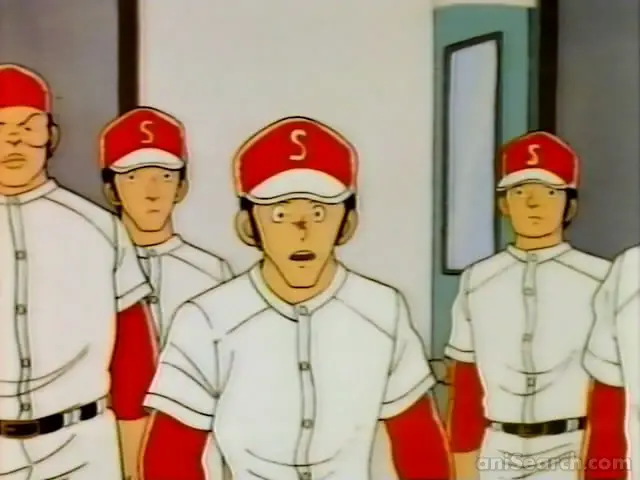 The boys decide to join the team and improve it in order to make her smile.
This baseball anime series follows the three, as well as pitcher Eiji Kurahashi, as Niimi and Karasawa learn about baseball and what it means to be one of nine players on a team, as they work together through high school make it to Kōshien.
14. Taisho Baseball Girls
In 1925 (year 14 of the Taisho era) baseball is still quite unknown in Japan and there are only a few male teams.
After being told by a baseball anime player that women should become housewives instead of going to school, 14-year-old Akiko invites her friend Koume to start a baseball team in order to prove him wrong.
During this time, when even running was considered too vulgar for women, baseball is known as "what the boys do" and they face many difficulties when having to find enough members, to get permission from their parents and also when learning about the sport itself, which they soon discover to be more difficult than expected.
13. Mix: Meisei Story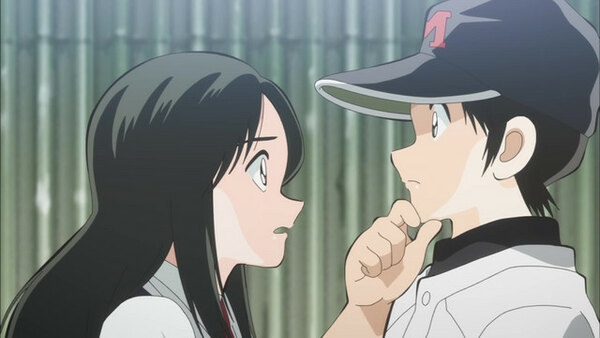 This baseball anime starts Because of the legend left by Tatsuya Uesugi, Meisei Academy High School was well-known for their strong baseball team. But 26 years after their glory, the team has not been able to keep their record and has since lost their fame.
Two stepbrothers, Souichirou and Touma Tachibana, aim to revive of the once-strong Meisei Academy baseball team and enter the National High School Baseball Championship.Souichirou and Touma are second years in Meisei Academy Middle School.
Both boys are talented baseball players. Souichirou has shown excellent skill as a catcher and batter. Though having an extraordinary skill as a pitcher, Touma no longer pitches due to a certain reason.
Once the two enter high school, they pair as a battery and aim to enter the National High School Baseball Championship!
12. Kyojin no Hoshi (Star of the Giants)
The story is this baseball anime is about Hyuma Hoshi, a promising young baseball pitcher who dreams of becoming a top star like his father Ittetsu Hoshi in the professional Japanese league.
His father was once a 3rd baseman until he was injured in World War II and was forced to retire.
The boy would join the ever popular Giants team, and soon he realized the difficulty of managing the high expectations. From the grueling training to battling the rival Mitsuru Hanagata on the Hanshin Tigers, he would have to take out his best pitching magic to step up to the challenge.
11. Yakyuukyou no Uta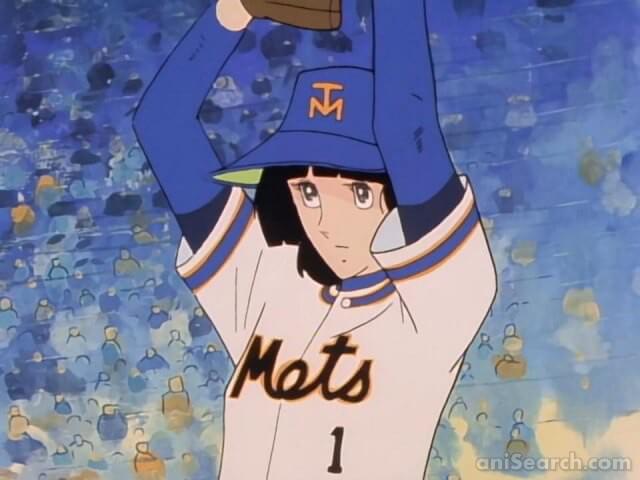 Against her insistence, Yuuki is drafted by the Tokyo Mets as the first woman player in the baseball anime league.
10. Apache Yakyuu Gun
This baseball anime is about a woman and two children are kidnapped by Apaches.
The husband of the captured woman enlists the help of his neighbor to find the Apaches that seized his family; not knowing his neighbor has unknown reasons of his own for helping him.
9. Kenritsu Umisora Koukou Yakyuubu-in Yamashita Tarou-kun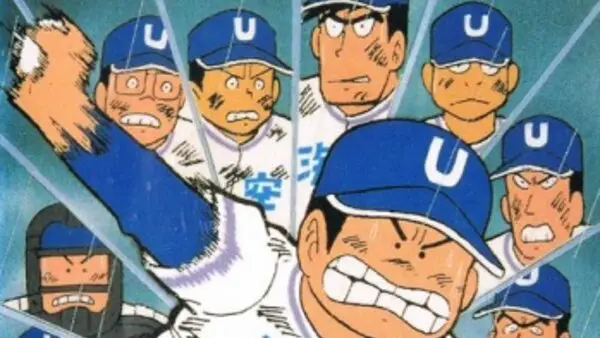 This baseball anime is based on the popular 80's baseball manga by Koseki Kouji.
Tarou Yamashita loves baseball, but he was always the worst player.
However, through effort and dedication he begins to shine in the Umisora High team.
8. Go-Q-Choji Ikkiman (Battle Ball)
This baseball anime is based on a young boy name Larson, he has unique strength which he cannot handle properly that causes many problem on his community but once he found a game tournament.
He saw his potential and joined the game.. and so the adventure began.
7. Battery
At only 12 years old, Takumi Harada is already hailed as a prodigious baseball anime pitcher. But when his family moves to the backwater town of Nitta, Takumi has no choice but to join his new school's unskilled baseball team.
This development has little effect on the boy, as he believes it is more interesting if this no-name club becomes a powerhouse due to his presence.
However, due to his overwhelming talent, Takumi is in need of a catcher able to keep up with his pitches. His worries are soon put to rest after meeting Gou Nagakura.
As his fan and fellow student, Gou is eager to prove that he is not a simple braggart, but rather a player skillful enough to catch Takumi's pitches.
Amid struggling to form a "battery" with Gou, Takumi comes into conflict with his new teammates due to his irreverent personality but grapples to find the true joy of the sport under his grandfather's guidance.
6. One Outs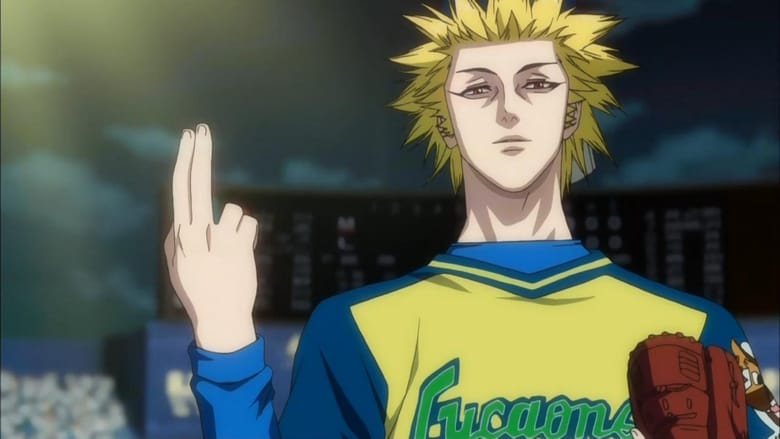 Toua Tokuchi is an athlete by profession, but a reckless gambler at heart. On the streets of Okinawa, he uses nothing but his wits and a "fastball" peaking at a mere 134 kmph to somehow achieve 499 wins in the game of "One Outs," a simplified version of baseball between the pitcher and one batter.
Amazed by Toua's unique prowess on the mound, veteran slugger Hiromichi Kojima artfully scouts the pitcher for his long unsuccessful team, the Saikyou Saitama Lycaons. Kojima desperately hopes Toua will lead them to the championship; however, Tsuneo Saikawa, the mercenary owner of the Lycaons, sees the vastly talented pitcher as a threat to the income generated by the team.
Rising to the challenge of swaying the owner, Toua suggests a one-of-a-kind "One Outs" contract: every out Toua pitches will earn him five million yen, but with every run he gives up, he will lose fifty million yen. Adapted from the manga by Shinobu Kaitani of Liar Game fame, One Outs documents the intense psychological battles between Toua and those around him.
With millions of yen at stake, can a pitcher who has done nothing but gamble in a head-to-head imitation of baseball finally lead a real baseball team to victory?
5. Cross Game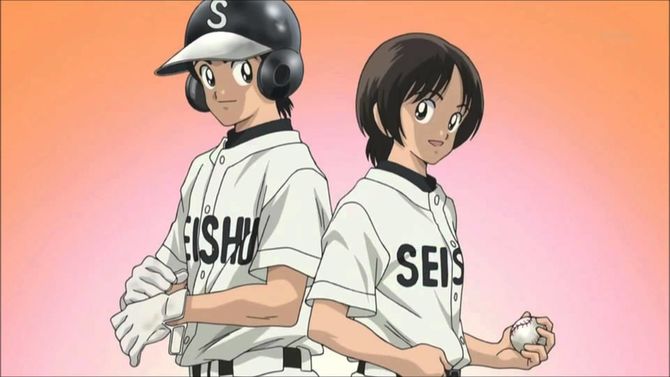 The main character of this baseball anime is Kou Kitamura, son of the owner of Kitamura Sports. In the same neighborhood is a batting center run by the Tsukishima family.
Due to their proximity and the relationship between their businesses, the Kitamura and Tsukishima familes have been close for many years, with their children going back and forth between the two homes like extended family.
Because Kou and Wakaba were the same age and always together, Aoba was jealous of all the time Kou spent with her older sister.
Aoba is a natural pitcher with excellent form, and Kou secretly trains to become as good as she was, even while publicly showing little interest in baseball.
4. Ookiku Furikabutte (Big Windup!)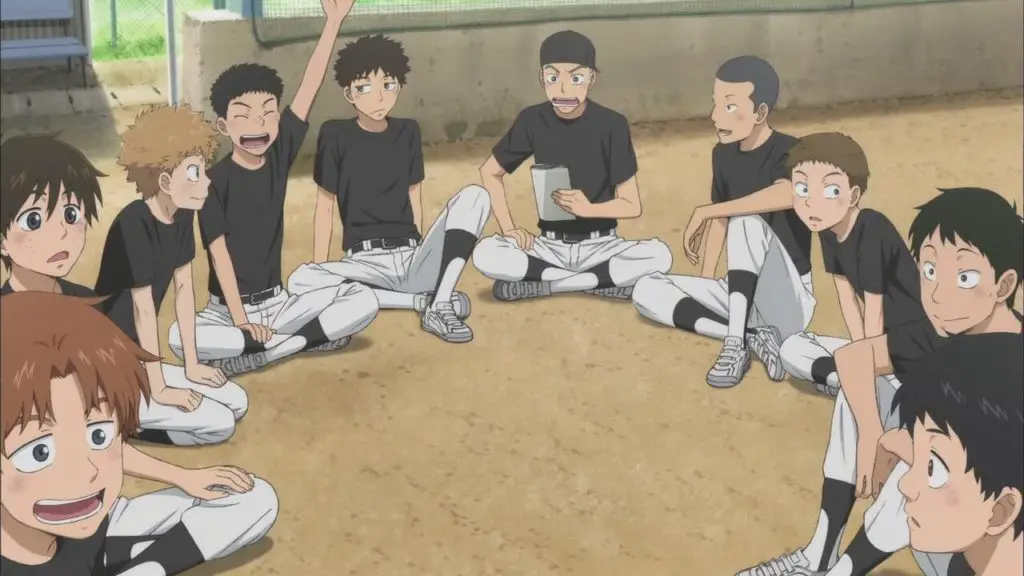 Picking up where the original series left off, Ren Mihashi, the ace pitcher of the newly-formed Nishiura High School baseball team.
And his teammates face the Sakitama High School team in the next round of the High School Baseball Invitational Tournament as they aim to play in the finals at legendary Hanshin Koushien Stadium.
3. Moshidora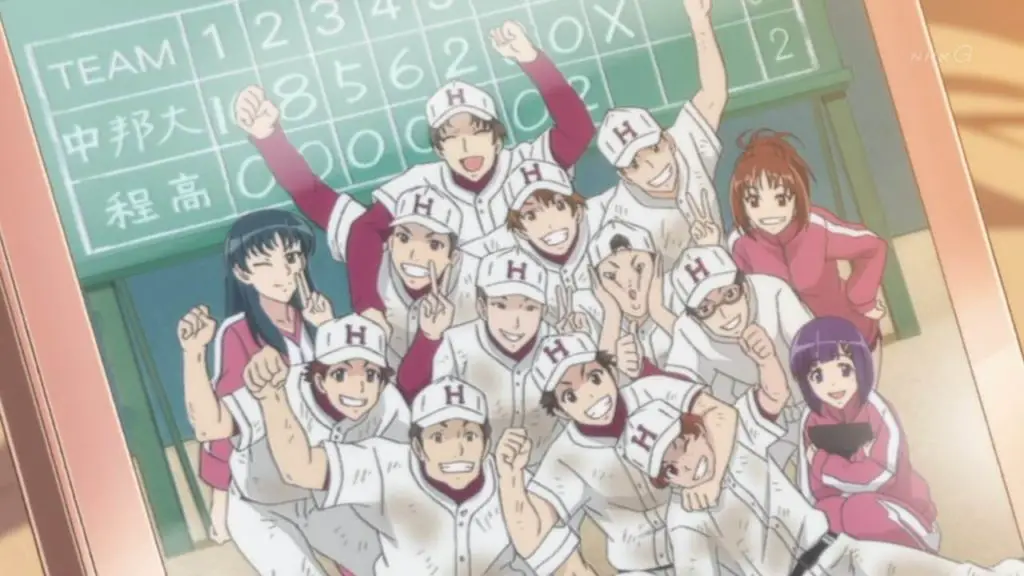 Minami joins her High School baseball anime team as a team manager after finding out that her best friend Yuuki is in the hospital and can't be a team manager any more.
In order to try to fill in for Yuuki and to help out the team the best she can, she goes out to find a book on how to manage a baseball team. Unfortunately, she accidentally buys Peter Drucker's book called "Management: Tasks, Responsibilities, Practices" which is actually about how to properly manage a business.
Because she couldn't return the book, she decides to read it anyway and to try to apply the business management concepts to the baseball team so that way they can go on and win the Nationals.
2. Diamond no Ace (Ace of Diamond)
With a stray pitch that completely missed the batter, Eijun Sawamura loses his final middle school baseball game. Frustrated by this defeat, Eijun and his teammates vow to reach the national tournament once they are in high school.
But everything changes when a scout unexpectedly invites him to Tokyo's prestigious Seidou High School after seeing the potential in his unusual pitching style. Encouraged by his teammates, Eijun accepts the offer, ready to improve his skills and play at a much more competitive level of baseball.
However, now surrounded by a large number of skilled players, Eijun struggles to find his place on the team. He declares that he will one day become the team's ace, but that's only if fellow first year Satoru Furuya doesn't take the title first, with his breakneck fastballs that earn him a coveted spot on the starting roster.
With the addition of these talented new players to an already powerful lineup, the Seidou baseball team aims to become the best in Japan, facing off against a number of formidable foes that stand in their way.
1. Major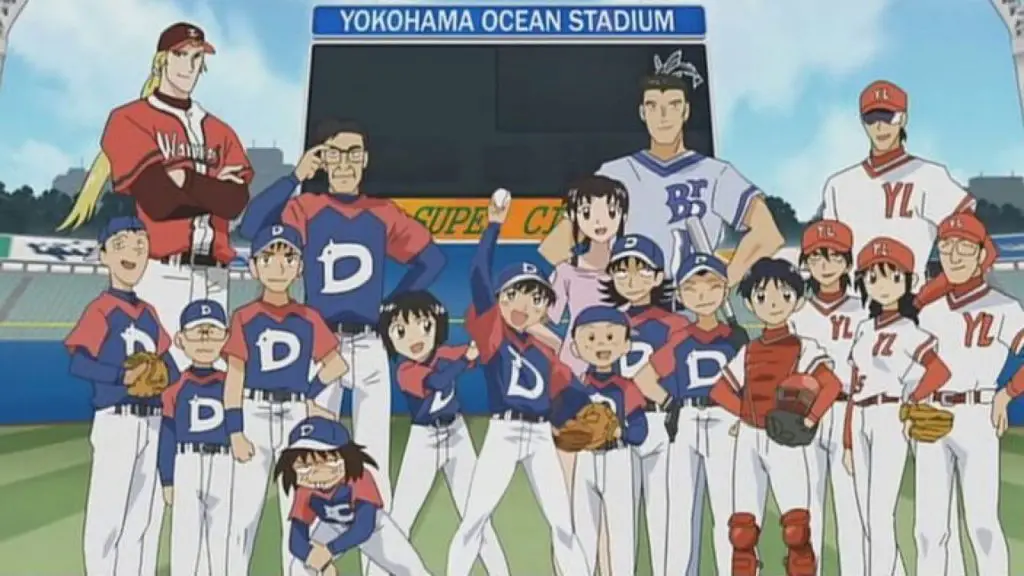 Gorou Honda, a little boy obsessed with baseball, has always admired his father, Shigeharu. Wishing to follow in his father's footsteps, Gorou dreams of becoming a professional baseball player.
In turn, his son's starry-eyed admiration encourages Shigeharu to keep persevering, despite his late wife's death and his unsatisfying position on the second-string team Blue Ocean. Unfortunately, an elbow injury forces Shigeharu off the team, and he falls into despair.
However, after an offhand joke from his childhood friend, Shigeharu reevaluates his choices and decides to keep playing, leaving behind his prime position as pitcher and taking up the bat.
Now motivated more than ever, Gorou works hard to carve his way in the Japanese Little League. But just as things are starting to look good for the Hondas, a tragic accident stops a proud father from witnessing his determined son achieve his dreams.
Hope you like this list of baseball anime comment below which baseball anime do you like the most share this list with your friends and bookmark MOW.