The process of gaining fitness to improve your fitness in The Sims 4 can be quite a challenge without cheating. 
It requires time and effort for our Sims to get to the 10th level of any skill, particularly that of fitness. 
You'll need to exercise every day and dedicate a portion of your day to being fit. But with the fitness cheater that you get, you'll soon be an authority in the field within The Sims 4.
Fitness cheats are just one line. It's part of the class of cheats, all of which are about improving your skills within the game. 
No matter if you're searching for an instant level 10 on Herbalism, Bartending, or Parenting, there is a way to cheat! 
Let's now jump in and discover how you can use the fitness cheat for you in The Sims 4!
The Fitness Cheat In The Sims 4
Enabling Cheats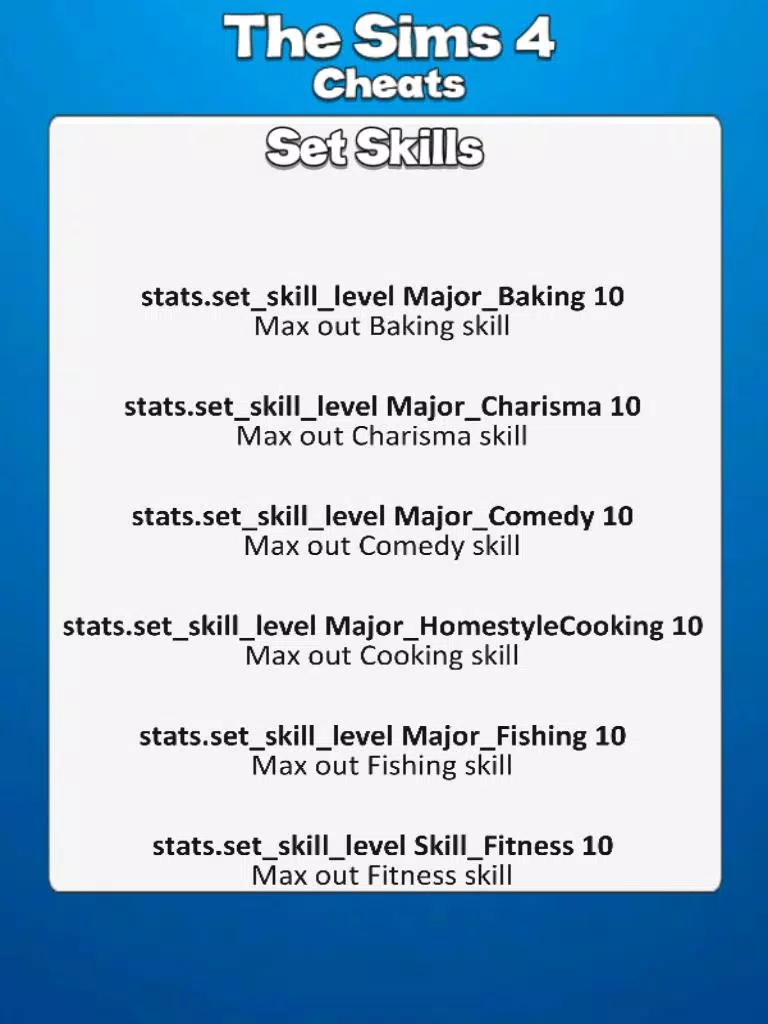 However, to allow cheats to work in The Sims 4, you'll first have to activate the feature. It's done by the combination of Shift + CTRL + keys on your keyboard. 
Beware that this is somewhat different if making use of the Apple device or console. 
For instance, you'll have to change to CMD instead of the SHIFT button on the MAC as well as use the 4 triggers of the console controller.
If the chat window pops, you're required to enter testingcheats.true in the dialogue bar. 
After you enter the command the message that says you can't get trophies from playing with cheats may pop up. 
You can ignore it if don't want to deal with the consequences and continue to the exercise cheat.
Fitness Cheat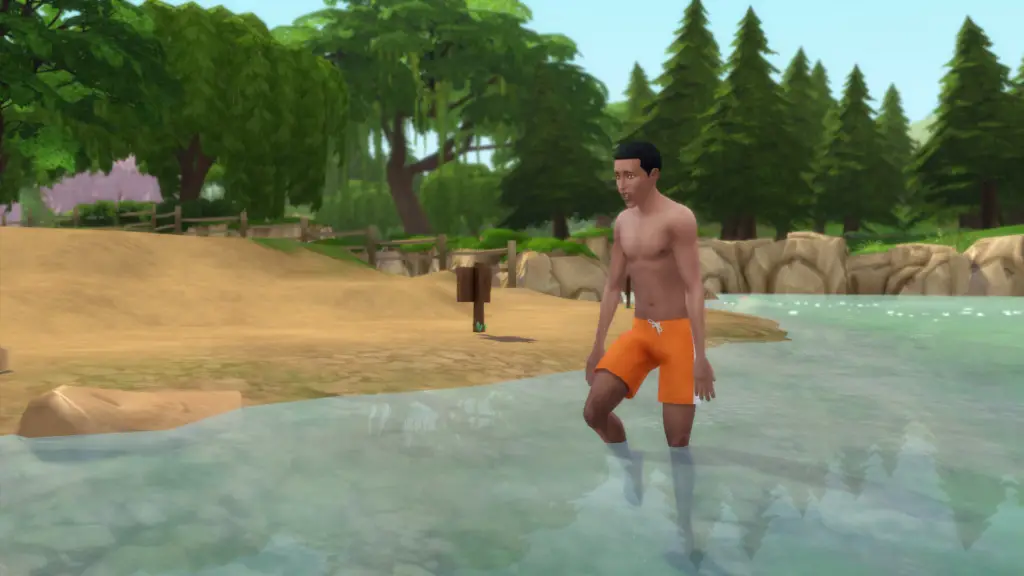 As we said earlier the fitness cheat in The Sims 4 is just a simple line – stats.set_skill_level Skill_Fitness 10. 
It instantly boosts your fitness skills to 10 and offers every benefit throughout the process. It is compatible with all Sim with no problem. It will perform.
However, if you don't want to immediately be an expert in this field, you can simply use this version of the cheat – stats.set_skill_level Skill_Fitness. 
If you enter it in a manner like this it'll only add 1 level of ability. Also, if you insert the number 1 to 10 in the final position, you'll instantly be granted the level. 
So you can determine the level of fitness experience your Sims are. For example, stats.set_skill_level Skill_Fitness 5.
Here's an overview of the fitness skills found in The Sims 4 and the advantages that come from each one!
Level 1
Workout (workout equipment)
Go Jogging (Sim)
Swimming laps (swimming pool)
Level 2
Discuss Fitness Techniques (Sim)
Level 3
Endurance Run (treadmill)
Research Workout Tips (computer)
Level 4
Box (punching bag)
Heavy lifting (workout machine)
Level 5
No Sweat Run (treadmill)
Make Protein Shake (bar)
Level 6
Level 7
Hill Challenge (treadmill)
Level 8
Epic Workout (workout machine)
Level 9
Practice Fighting (Sim)
Commando training (punching bag)
Level 10
Final Words
Similar to other cheats for skills that we have reviewed, the fitness cheat is a great and simple option for working on the game's content to reach an attainable level of 10. 
With these options, you can enhance the game experience for many players, and we suggest you try the cheating method.