Babies are a major part of the game within Sims 4. 
They are the heart of every household in The Sims 4, and it's common to spend most of your energy and time with them. 
What if you could make your gaming experience more enjoyable? You can do that by using the most effective baby mods and CCs for Sims 4!
We're all in agreement that there aren't the most ideal versions of our babies in the TS4 game. There are too many aspects missing to make it an enjoyable experience. 
A lot of the time, taking care of the babies in The Sims 4 is only causing problems, which is why modifications and customized content are essential.
In this post, I'll discuss the 20 most popular baby mods and CC available for the Sims 4 that will enhance your gaming experience.
They're all top-quality extensions that I highly recommend!
Enjoy.
20. Solace Baby Swing-TS3 To TS4
Then, we've got the fantastic baby swings, brought back to TS4 by the TS3 version! 
This mod adds an actual infant swing into your gameplay, which is available at any time you'd like.
It's a game-compatible base item that doesn't need anything other than. It's available for just 10 simoleons and is available in 14 colors. 
Let your kids play!
19. Meeting New Siblings Will Change Relationship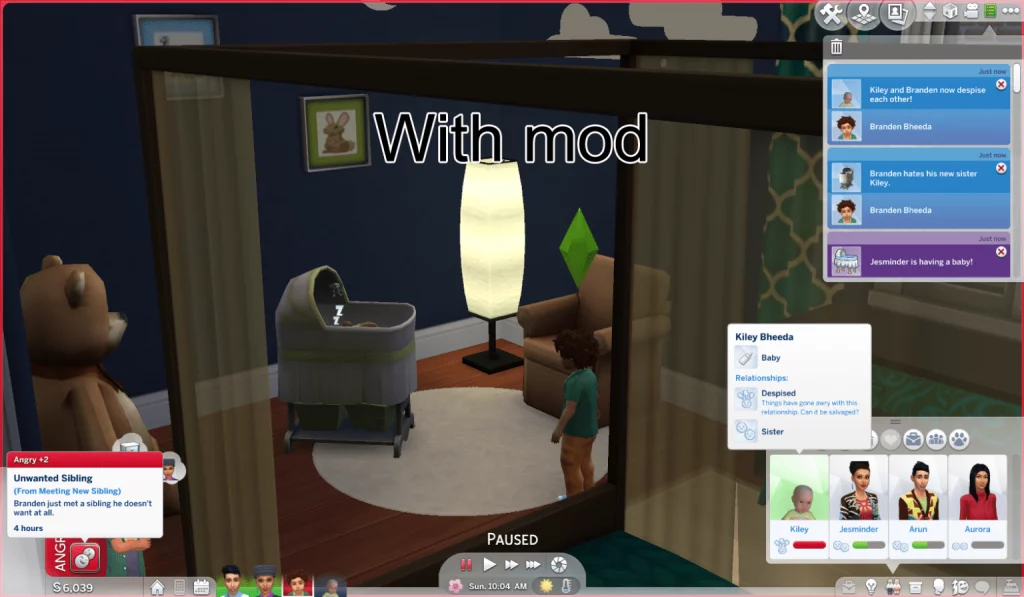 Here's a fun one. At the point at which siblings first meet the baby, they display their gratitude and love for the baby regardless of the situation. 
However, things don't always as simple on the inside.
This is why Szemoka is the one who has developed this mod, which permits children to experience negative moods at first when they interact with newborns. 
This can affect their relationships later on.
18. Newborn Animation Pack For Sims 4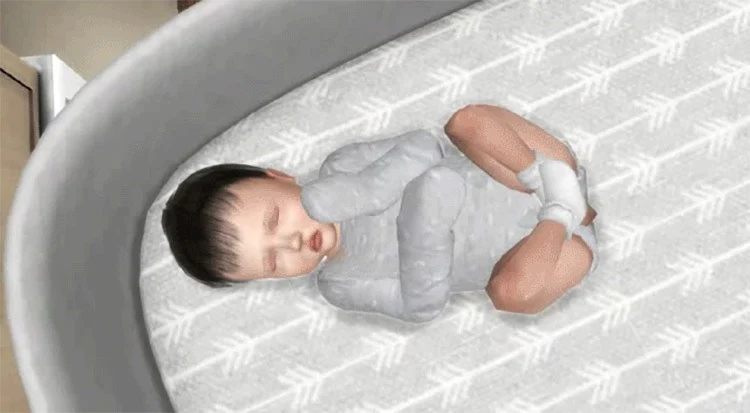 I've always felt that the infants on the screen in Sims 4 look a bit too artificial when they're asleep. When I first came across this Newborn Animation Pack, I was amazed!
This extension adds baby animations to the game. 
The baby's face will change as it sleeps; however, it will also move its arms and hands. 
The animations appear realistic, so be sure to check them out in-game.
17. S-Club Ts4 WM Baby Pacifiers 202001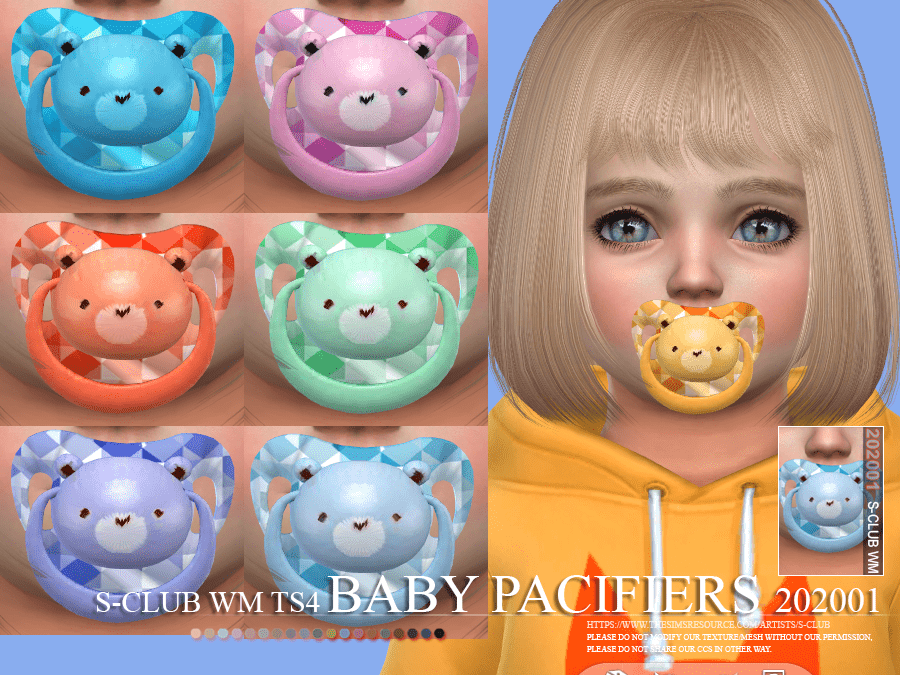 One thing that connects all babies is their love of the pacifier. In all honesty, they're the most adorable pacifiers I've ever seen for the Sims 4. 
The design was done through the S-Club who first made them available on TheSimsResource.
This is the only design of the pacifier, the bear head.
 There are tons of different colors to pick from. If it's purple-blue, pink, or red, of either gender, your baby will surely love it!
16. Default Baby Skins & Outfits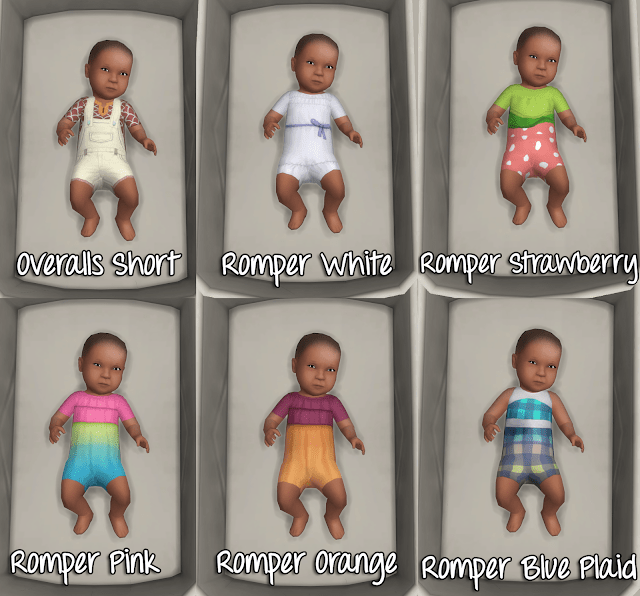 If you're bored of the unoriginal and generic baby's appearance on the Sims 4, I recommend making use of this mod. 
It's a vast collection of Sims 4 baby clothes and skin overlays that dramatically enhance the appearance of your children.
There are many clothing choices for male as well as female infants. 
Certain clothing items have animals on them, while others are simply in shades. However, all are stunning!
15. Better Babies & Toddlers For The Sims 4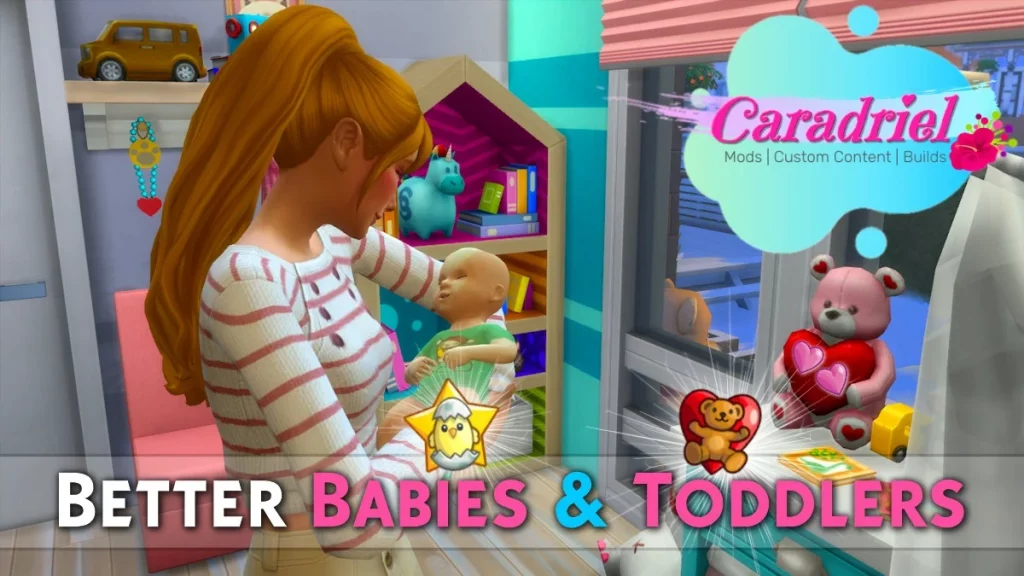 Better Babies & Toddlers is one of the most popular Sims 4 baby mods on the internet. 
It is a complete toddler and baby experience in the game that is designed to fill in those gaps created by the game's creators.
As an example, your Sims are now experiencing different moods when they are talking to their baby. 
They also have the option of taking paid time off when the child is born. 
However, there are new features and styles added to make the experience truly amazing.
If there's a mod that I'd choose to download, it's the one listed here!
14. Baby Skin 7 By Nathalia Sims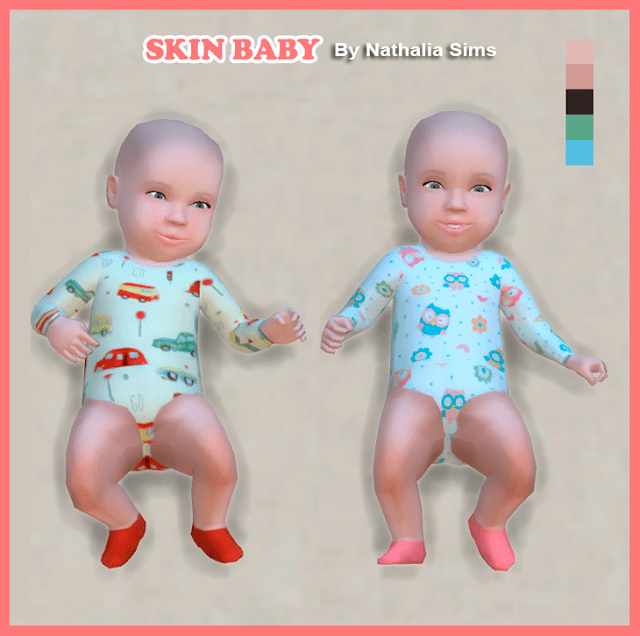 As for baby skins, here's a different CC pack that may work with your children. 
This is a simple CC pack that provides additional skin choices to the game, and absolutely nothing else.
This is where you can find shades of dark and light skin for your child, as well as the blue and green ones. 
They look great in games So make sure you give them a go.
13. More Baby skin options for the Sims 4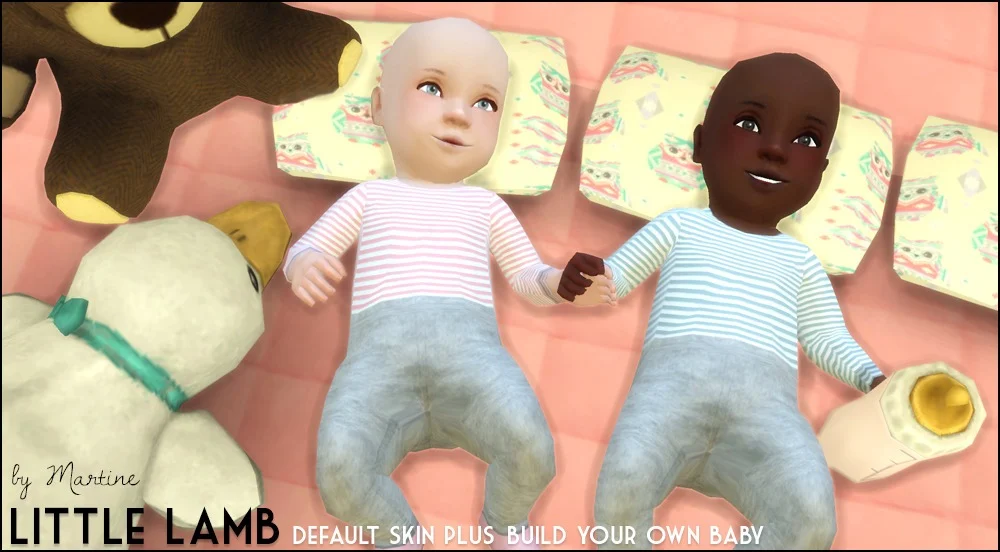 If you're not satisfied with the way babies appear within Sims 4, I recommend you try this modification. 
It provides a wide range of options for the appearance of your baby's skin. 
It includes a range of skin color options and the amount of hair the baby will have.
This pack also comes with eye colors, baby clothing, and freckles. This means you can completely personalize your baby's look with this mod!
12. Sims 4 Ultrasound Scan Mod For Babies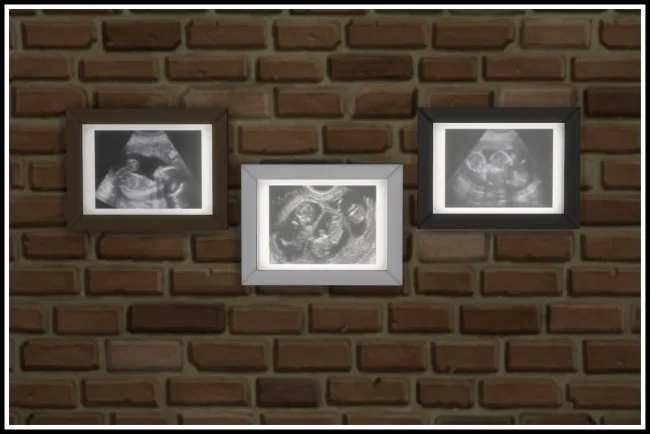 One of the most exciting experiences parents can experience is when they can see their child through an ultrasound scan.
This is also the time when the baby is born. This incredible mod created by LittleMsSam lets your Sims visit the doctor for an ultrasound test.
Furthermore, the doctor will give them the ultrasound scan format of the images, which you can see. 
One of the greatest benefits is that you can hang the images on the walls of your home as a piece of art.
Get this mod and go to the gynaecologist!
11. Sims 4 Bad Parent Trait
So far, I've only discussed the top Sims 4 baby mods and the CC in terms of how they enhance the gameplay. 
This is, however, an extremely realistic modification I've attempted in the course of playing.
It's a mod that's called the "Bad Parent Trait Mod." It does exactly as its name implies: it adds the potential for you or your Sim to become a poor parent. 
They will not be as successful raising their children as parents with this characteristic. 
They're more likely to cause a mess when they try to be the best they can!
Overall, it's an excellent option to experiment with.
10. Parenting Skills For Teens: Baby Mod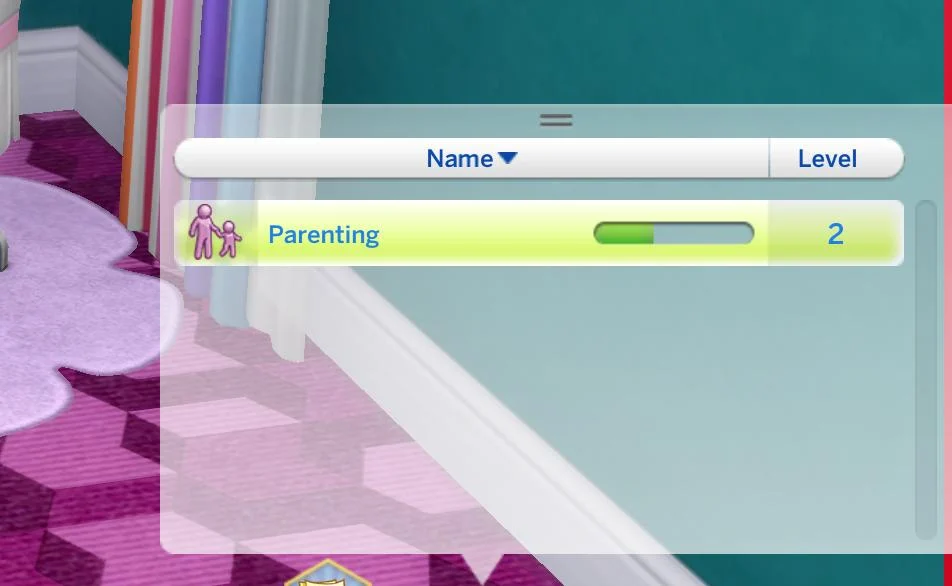 Sometimes, older sisters and brothers have to be the ones to look after their younger siblings. 
When parents aren't around, the teen Sims can help your kids learn how to accomplish it. 
This can properly include all aspects of assignments.
Teenagers will develop parenting skills, and the kids can learn from them. It's a great thing to own and essential to have.
9. Smarter Baby Care Baby Mod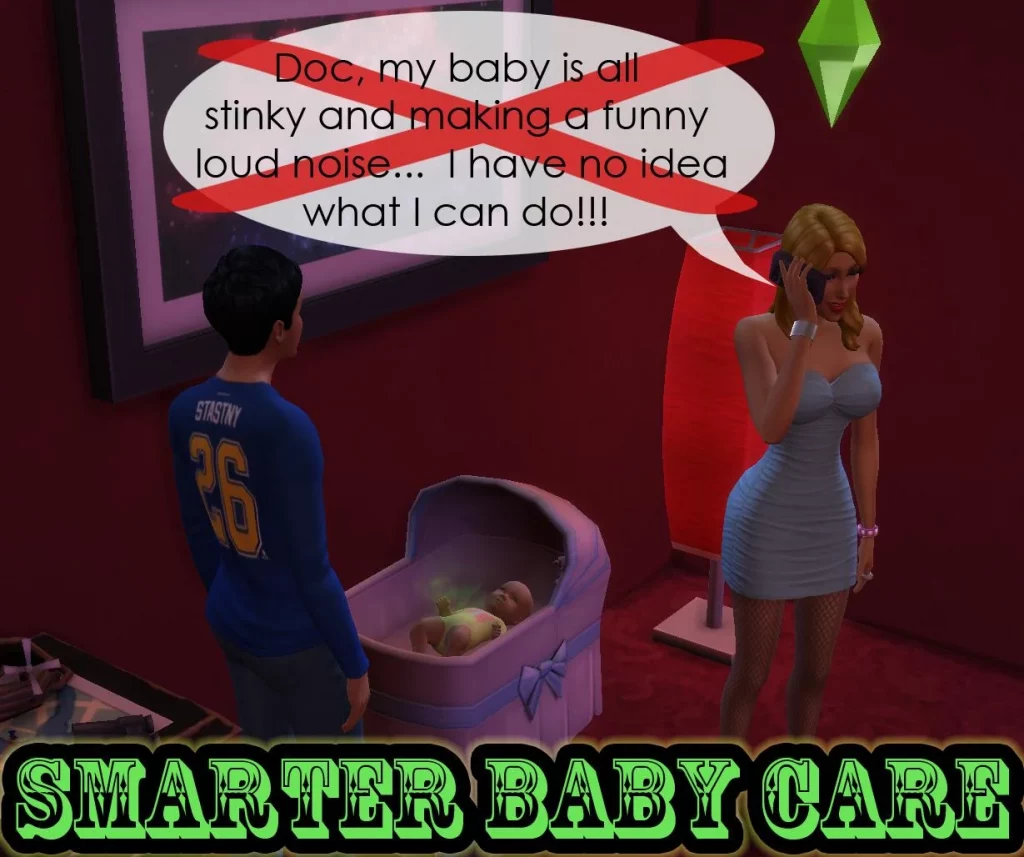 Scumbumbo also created some incredible changes to how we care for our kids on Sims 4. 
This mod will ensure that you and your Sims will certainly spend more time with your child and make smart choices about how to soothe it, how often to feed it, and all the other things.
This is a lot closer to how babies are raised in the real world, and I'm compelled to recommend it to you all. 
It's an amazing addition that should be tried by everyone who has the chance!
8. Ghosts Can Have Babies
For a long time, ghosts from The Sims 4 have been allowed to fall in love and then get married… however, they haven't been able to become pregnant.
Then, PolarBearSims is the one that has created the changes for us! 
For those who want to play as a ghost and would like to have the entire game experience, we're certain you'll be delighted by this mod. 
It lets your ghosts become pregnant and have babies. It works in the same manner as human Sims.
7. Less Success For Try For Baby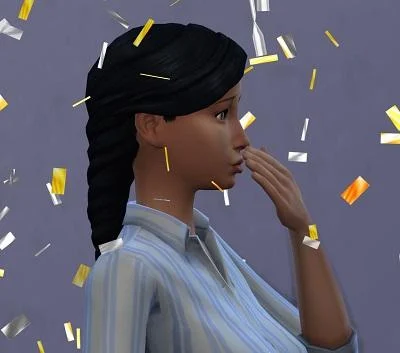 If you don't want an infant each time you click the "Try for Baby" option, here's an easy fix. This baby mod softens the chance of having a baby on The Sims 4. 
It puts the odds between two and three, so it's not necessary to continuously create your babies. This means that everything feels more natural.
It's not the main issue with babies in TS4, but it's definitely a good option to have. I highly recommend it to everyone who doesn't want to have new babies every WooHoo.
6. More Sims 4 Baby Options Mod
The most effective Sims 4 baby mods and CC are great ways to spice up the gameplay. This is an excellent illustration of this!
This extension will provide you with many new activities you can do with your child. You can now read a story at bedtime to your child and sing a lullaby, or even play outside.
Whatever you want to do, this extension can fulfill it! It's full of new baby-related interactions that are real and enjoyable.
Thanks to Laska2222 for the mod's creation and for posting the mod on TheSims.
5. Easygoing Baby For Easier Lives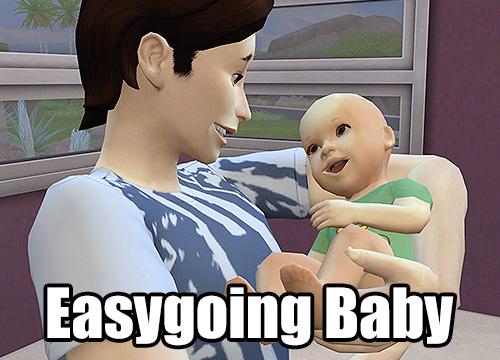 Anyone who's had one child during The Sims 4 knows how demanding the job is! Baby Sims require other Sims to do everything. 
This is the reason Egureh is the one who has designed this mod to make it easier for the lives of all families.
In this case, the child's requirements are tempered. They are very easy to satisfy and allow their parents to be away for longer periods of time. 
If you'd like to have your Sims become parents and also continue to live their lives as normal, make sure you download this mod!
4. Orphan Children Aren't Deleted Mod
There are many stories of children who cared for others. In addition, Drchillgood has made it possible for the Sims 4 kids to be in a position to be able to accomplish that feat by allowing them to pay their bills and care for babies.
By using this mod, it is possible for your child's siblings to take care of them when the adult Sims aren't present. 
They are able to do a variety of parenting tasks aside from paying bills and are perfectly able to look after children.
The mod provides an excellent gaming experience, which I highly recommend.
3. Try For Baby In Larger Households
Who else isn't annoyed by the limits of having babies? If you are big-hearted, we must have the number of children we'd like! 
Claudia Sharon has indeed done an amazing job of removing the limit. In this way, you can have more than 25 children.
The way that this extension function is by eliminating the limitation of having just 8 Sims in a household. 
You can decide to set the new limit at 10 or 16 or even 25, based on the needs of your family. You can then have all the babies you'd like!
2. Sims 4 Maxis Match Newborn Baby Clothes Mod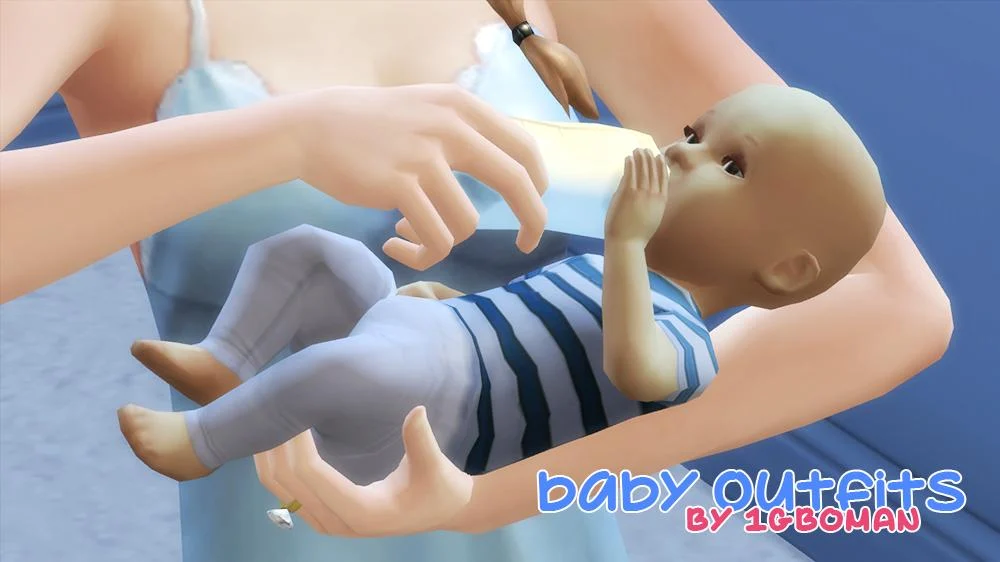 Everyone is aware that babies require lots of love and affection. That's why you should be ready to provide them! 
The Maxis Match Sims baby mod is an assortment of baby clothing that goes perfectly with any size baby. There are variations for males and females, which means you're covered.
The greatest feature of the CC pack is that it comes with a variety of styles of baby clothes. 
Therefore, you'll receive a variety of pyjamas and everyday outfits for infants.
1. The Baby Shower Event Mod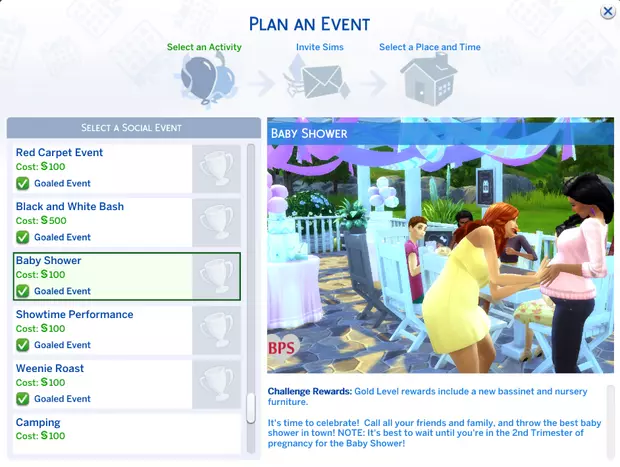 First, you must install to install the baby Shower event mod! It brings an event into the game that is well-known all around the globe. 
In addition, this awesome mod allows your Sims to host baby shower celebrations whenever they are expecting.
This Shower for the Baby Shower event is a breeze to arrange and provides you with more things to do when your sibling is pregnant! Therefore, the gadget is essential!