Want a simple way to make the Sims 4 look MUCH better?
Here is a list of absolutely beautiful Sims 4 reshade presets that you can download for free.
How do I Install ReShade for Sims 4?
How do I install ReShade Presets for Sims 4?
Please check out this article.
One more quick tip: when downloading ReShade presets for Sims 4, always read everything on the download page to make sure you don't miss anything, like extra download requirements.
25. Brownsugar Sims 4 Reshade Preset – Elaina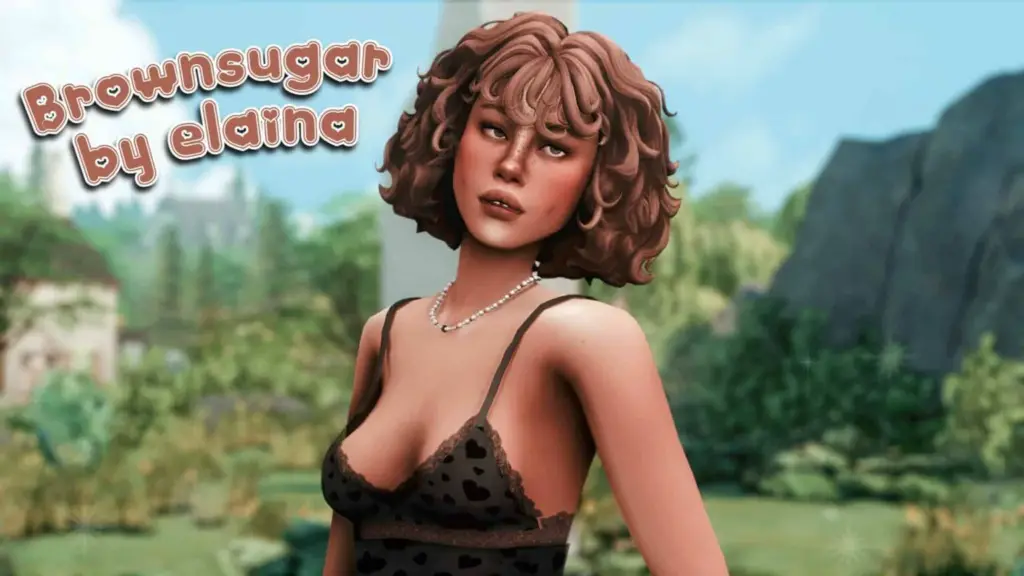 Wow, I had no idea that the right Reshade preset could make the Sims 4 look so great.
Brown Sugar is preset that makes pictures look more cinematic because of its pinkish feel. I love how it makes the world of the game look like a dreamy paradise.
It's one of my new favorites for sure! Before installing any Reshade preset, you should make sure to carefully read the instructions to avoid any problems.
24. XOXO Sims 4 Reshade Preset – Peachyfaerie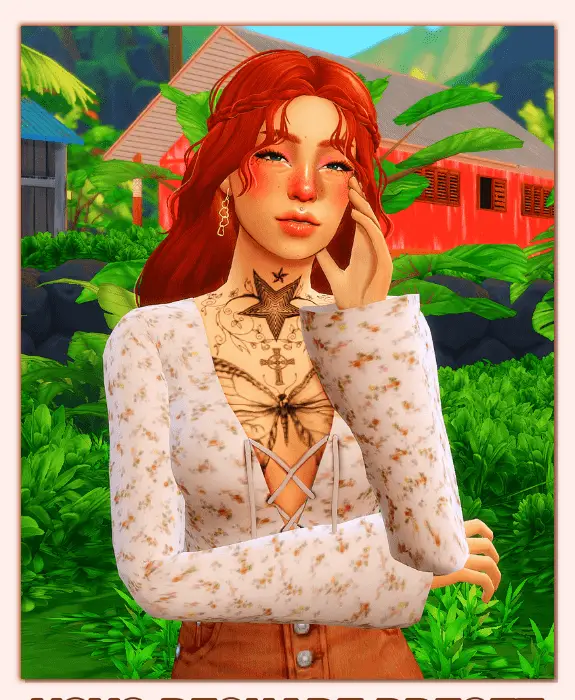 The XOXO Sims 4 Reshade Preset is my favorite because it makes the colors in the game more vivid.
It's a great tool for making beautiful CAS screenshots, and it also works great in-game.
I love how it really brings out the red and magenta colors. It's a great way to make the game look better without making it look too strange or impossible.
23. OshinLITE Sims 4 Reshade Preset by Oshin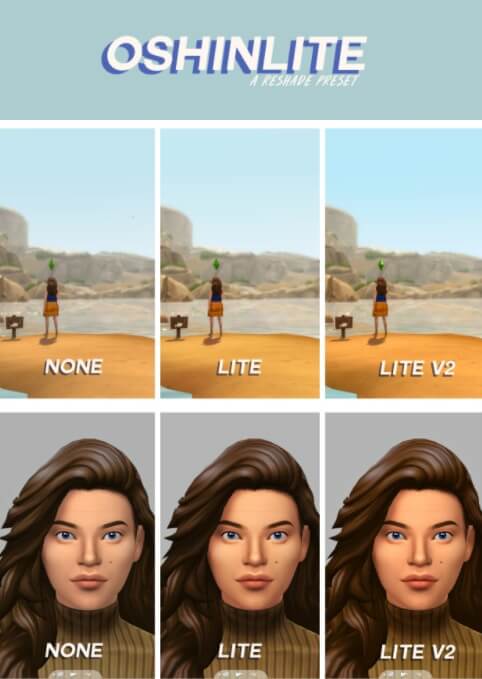 Oshin is great at making simple Sims 4 presets that improve the game's graphics without being too much.
This one is said to be great for people who are just starting out with ReShade, and it comes in two different versions. The second version is much more colorful than the first!
22. Rosemary Sims 4 Reshade Preset by aillian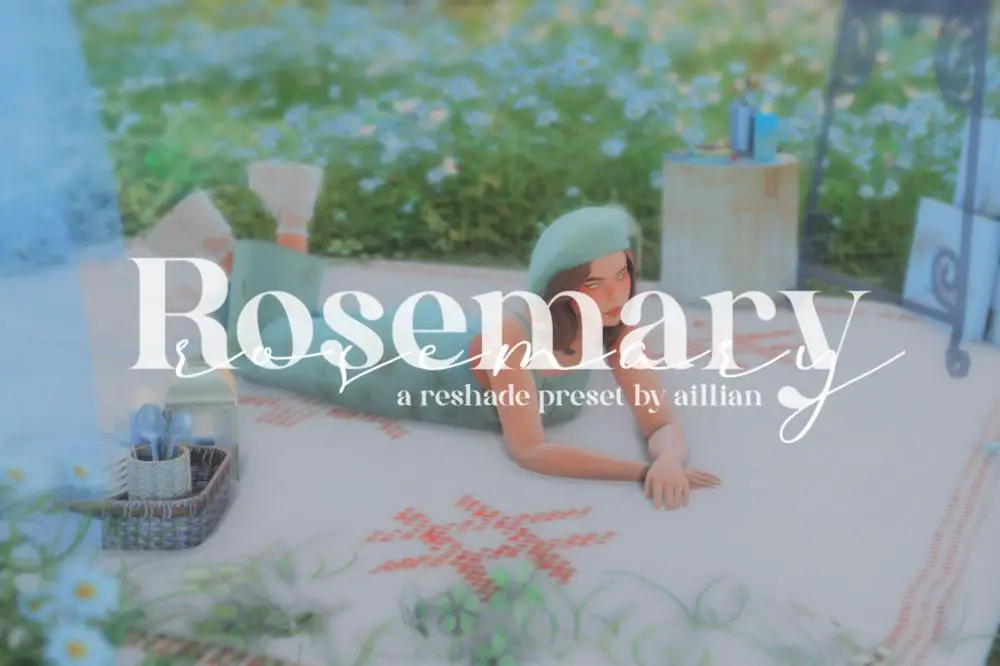 Rosemary is the perfect Sims 4 reshade preset if you want something that looks great and is very in style.
It gives your game a soft, blurry look and gives it a whole new feel. So cool!
21. Ambrosia Sims 4 Reshade Preset by peachyfaerie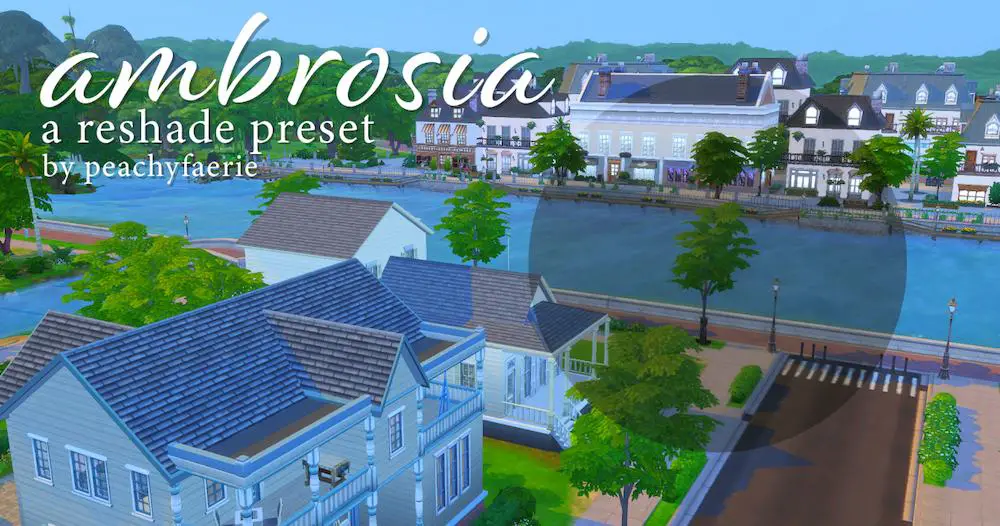 Here's another bright, colorful, and saturated reshade preset for Sims 4 to give you even more choices.
If you're sick of taking screenshots that don't look interesting, you should download this preset.
20. Love Shade Vogue Sims 4 Reshade Preset by hazelmine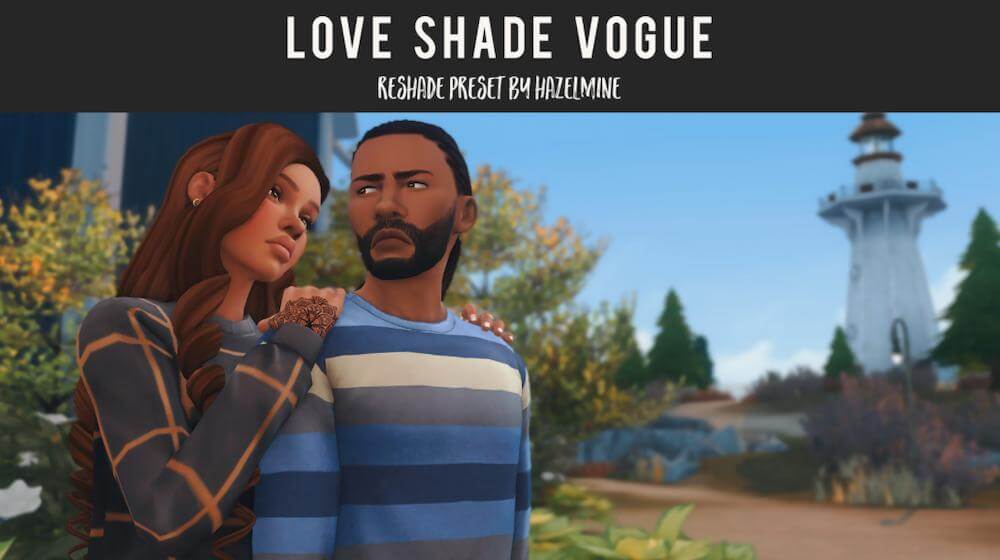 Most simmers as the Love Shade Vogue preset. People talk about it all the time on Tumblr and in their favorite videos on YouTube.
I think that a big reason why so many people like this preset are that it gives your game a lot of visual depth as well as brightness and color.
19. Wintermelon Milk Tea Reshade Preset by Malixa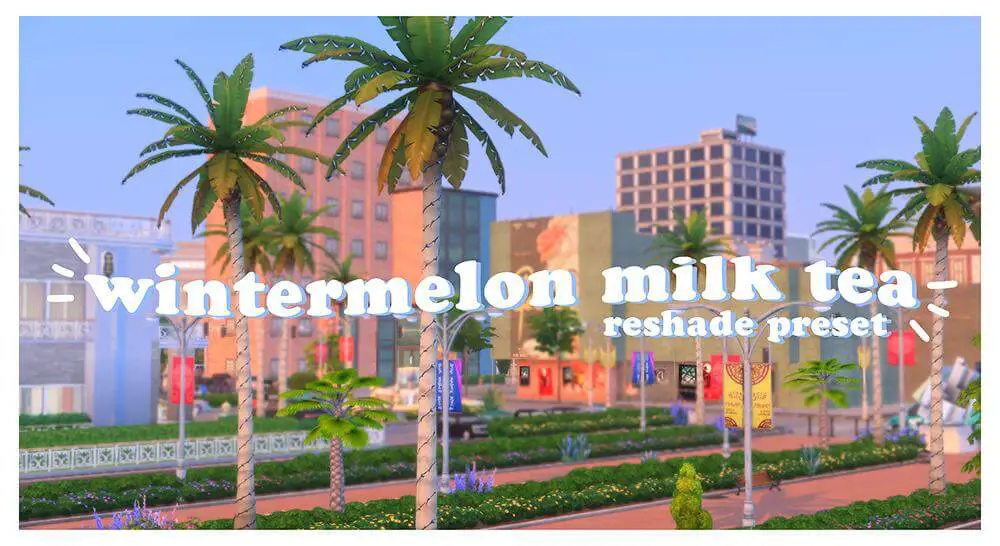 Wintermelon milk tea makes your game look VERY colorful, almost like a cartoon.
It's very cute and a great place to take pictures.
18. Livid Sims 4 Reshade Preset by Charly Pancakes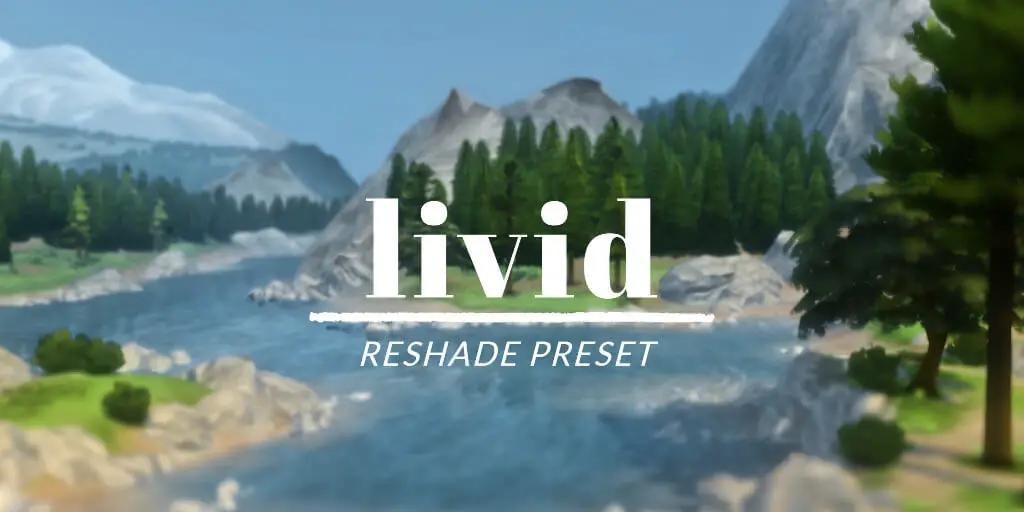 This reshade preset was also made for taking screenshots of scenery, but it can still be used for gameplay with a few changes.
The colors in the livid preset are more true to life than in the normal game, which tends to be very blue.
This preset has a muted look, but it still makes the game bright and full of color.
17. Simple Sim Reshade Preset by oshinsims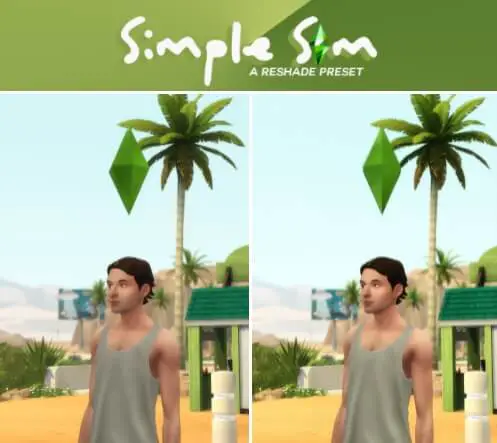 Here's another simple reshade preset you can use if you want to make the game brighter and give it more depth but don't want to go too far from the normal Sims 4 look.
It makes the game better without making it too complicated.
16. Clear Bloom Sims 4 Reshade Preset by amoebae

Clear Bloom is a Sims 4 preset that looks good in all worlds because it is clear, colorful, and soft.
I think this would be a great choice for everyday gameplay preset because it looks good to everyone.
But the creator says that is a "hands-on" preset, which means you should be able to open ReShade in-game and turn effects on or off based on the lighting.
15. Terra Guaranalis Sims 4 Reshade Preset by Magalhaessims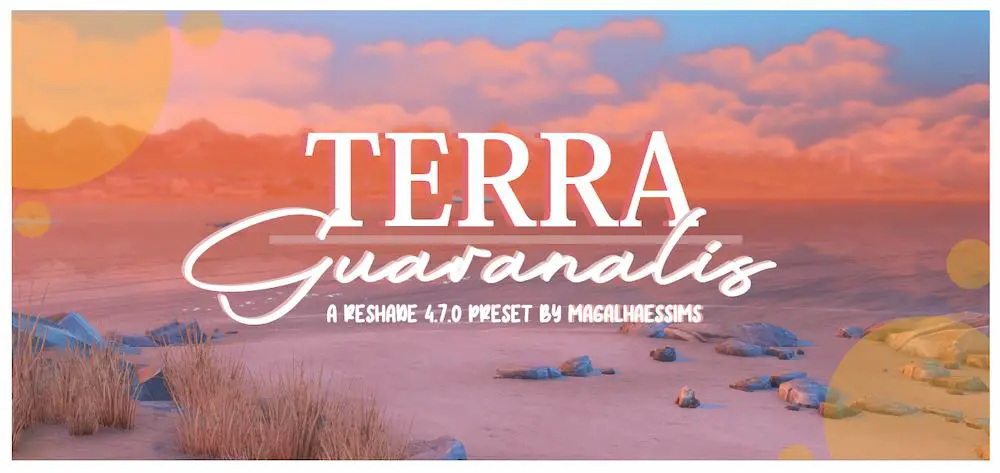 This is a beautiful reshade preset that gives your game an "artistic, bold, and colorful atmosphere with a sheer tint of sepia."
It's a really cool preset, and I've thought about switching to it because I really like it.
On the download page, you can read more about this preset and see more photos.
14. Summer Pop Sims 4 Reshade Preset by mellindi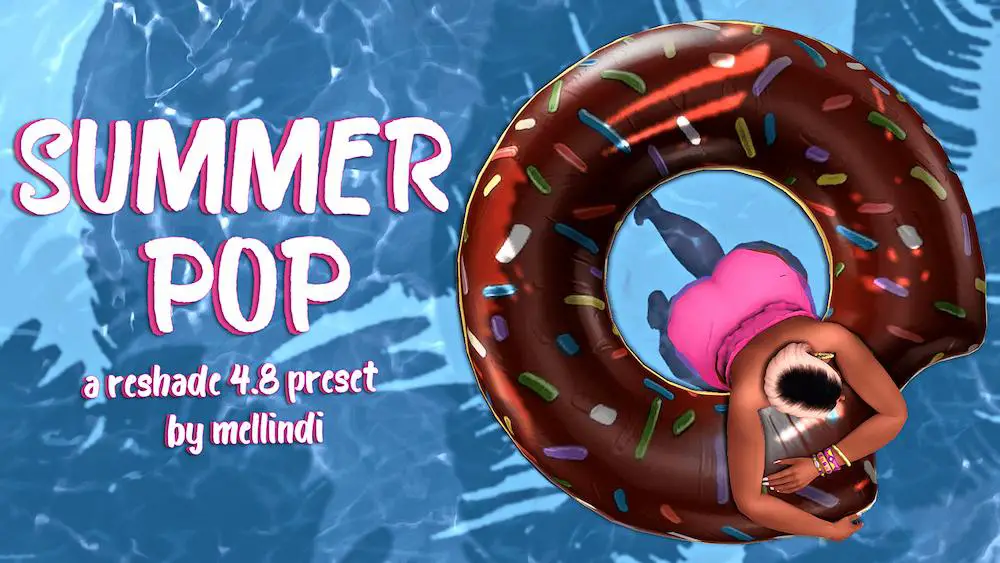 First of all, I'd like to say that mellindi is an amazing Sims 4 blogger.
Her blog is GORGEOUS, and she writes great stuff about The Sims 4. Everything, from mod suggestions to real-life stories from her games.
Since the blog is so good, you already know that the reshade preset is too. Summer Pop is the name of this one, and it is all about being bright and colorful.
If you have time, please download this priest and check out mellindi's blog!
13. Drift Sims 4 Reshade Preset by amoebae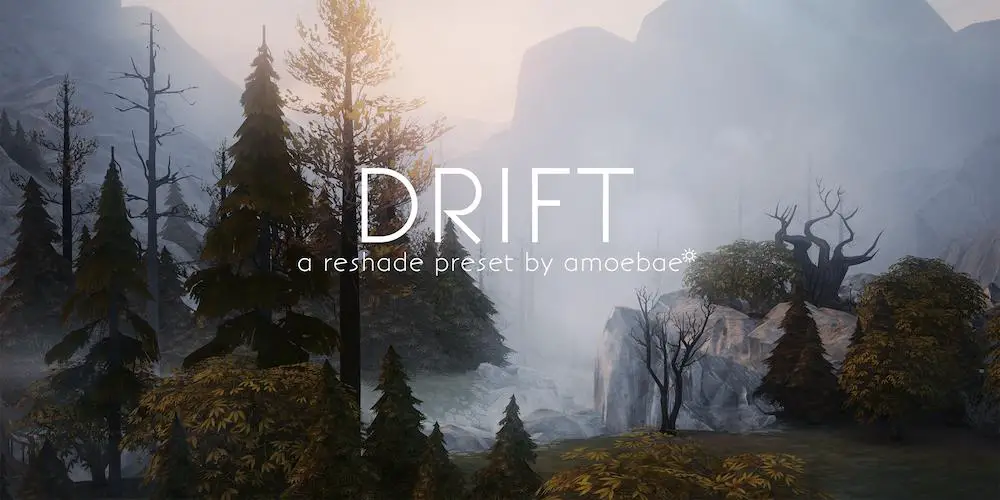 The person who made this preset says that it is great for taking screenshots of landscapes because it is soft and dreamy.
Due to the darkness, I don't think many simmers will like this one for everyday play, but it could be the perfect one for one of you!
12. Good Day Sims 4 Reshade Preset by Orianas SimStudio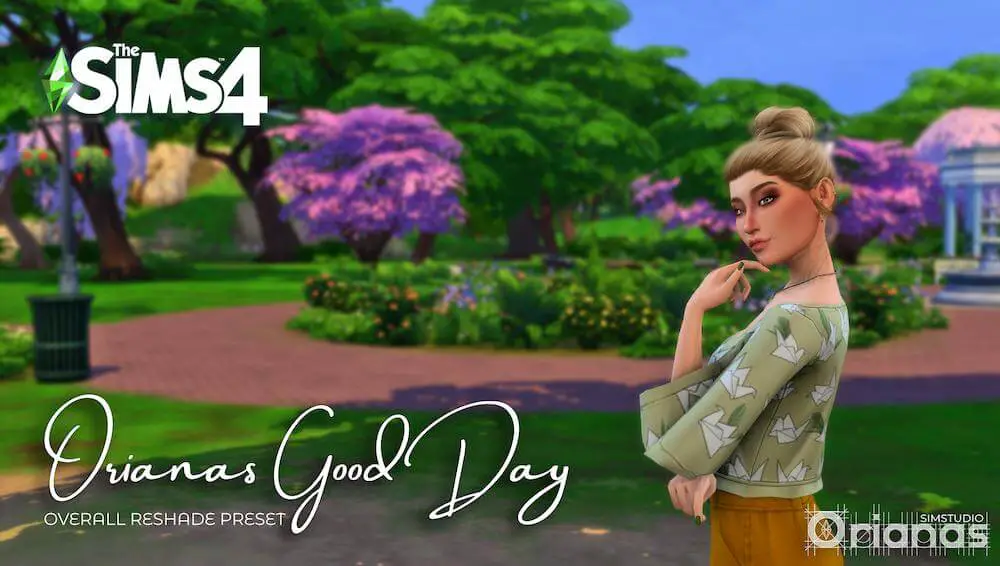 If you want a Sims 4 reshade preset that won't make your game look TOTALLY different, this one is perfect!
This is an easy-on-the-eyes preset that is simple, subtle, and good for the game.
11. The Moods Sims 4 Reshade Preset by amoebae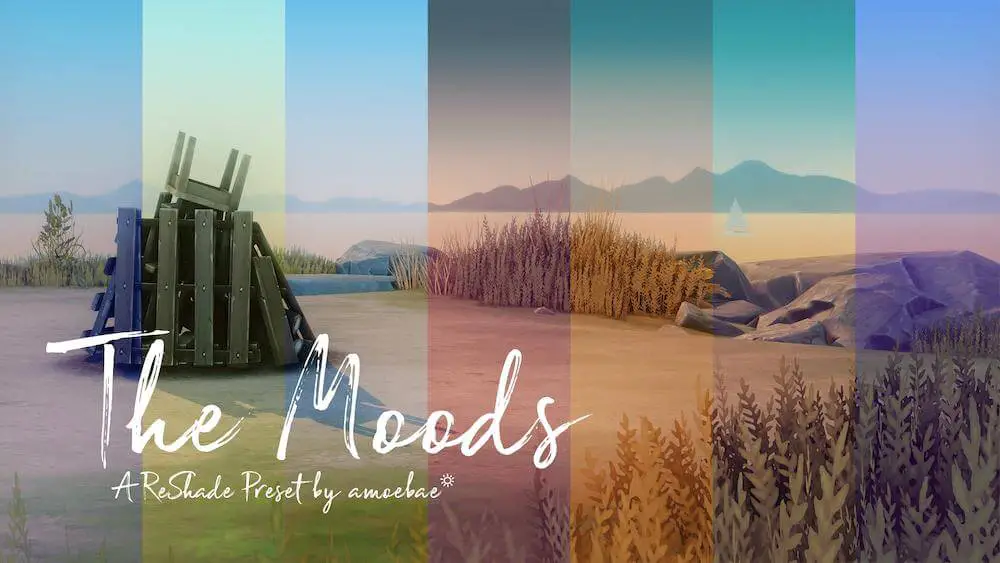 This is exactly what the Moods reshade preset looks like. It has a graphics mod for the Sims 4 for every mood you might want in your game.
To be precise, 30. 🤯
All of these are part of the same preset download, so don't worry. While using the preset, you'll be able to switch between them.
10. Eleanora Sims 4 Reshade Preset by talentedtrait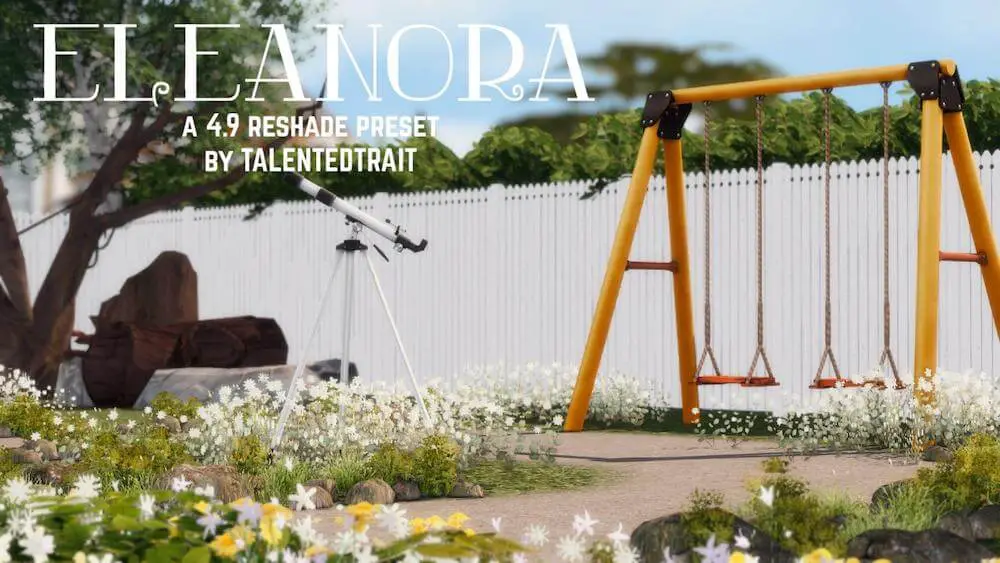 If you want a bright and dreamy reshade preset for the Sims 4, here it is!
This one was heavily influenced by the Dove preset, which I use and love, so I'm sure it will be just as good.
It looks like it has fewer pink tones and more white. Super cute!
9. Bright Sims 4 Reshade Preset by Unicorn Poopz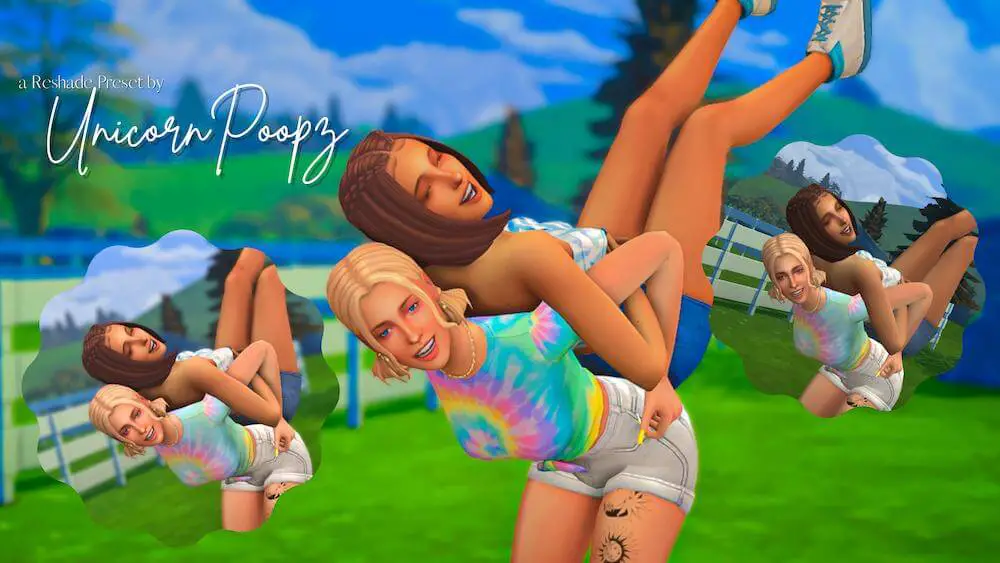 This preset makes me think of summer so much, and I love it!
It's bright, saturated, and full of life.
All the things you want in a good reshade preset for Sims 4.
8. Pearl Sims 4 Reshade Preset by MiikoCC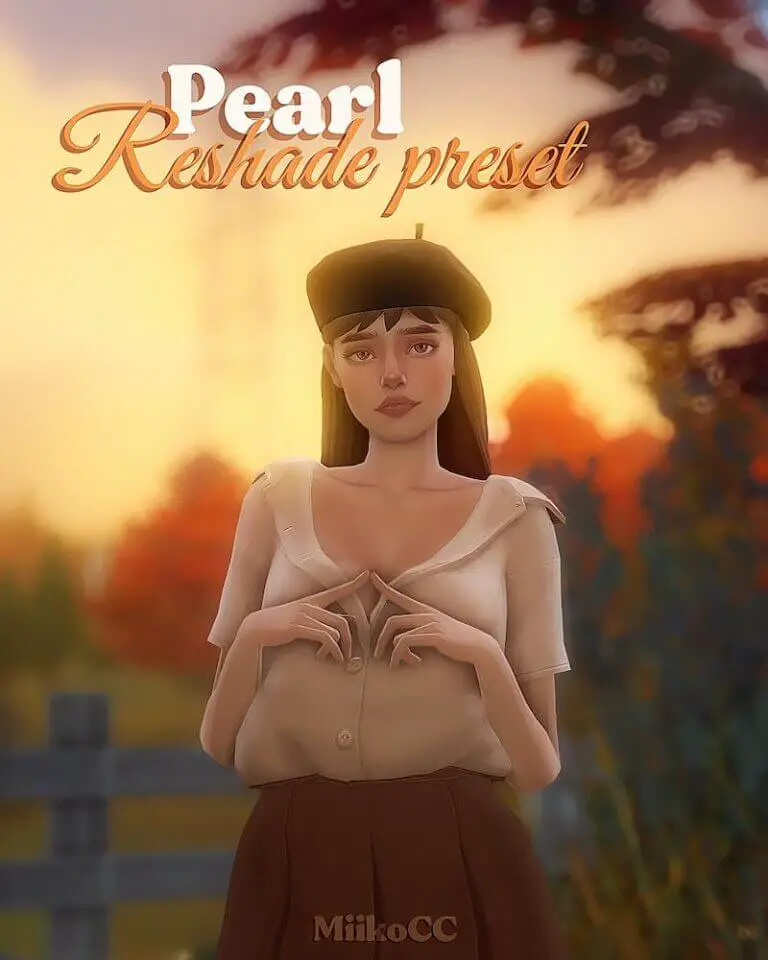 WOW! What a beautiful preset for reshade!
This one gives your game a soft glow and more saturation. As you can see, it's great for taking pictures of your sims!
The last thing I have to say is that it's only available to Patrons, so it's behind a paywall.
I totally forgot, but I thought I'd still let you know in case you wanted to download this one.
7. Compass Sims 4 Reshade Preset by intramoon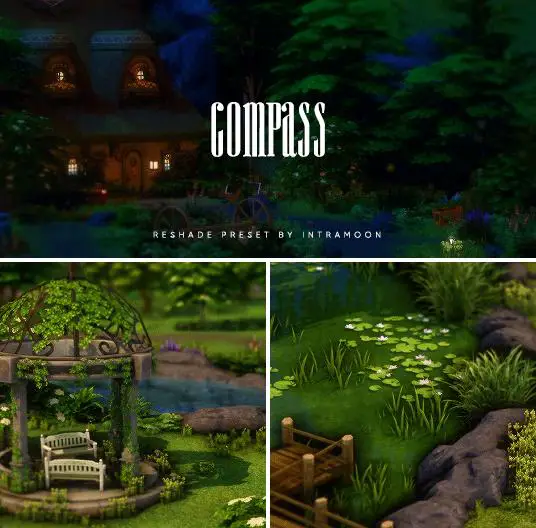 The compass preset is said to be "neutral and saturated," which means that it makes the colours in the game more vivid and also has deep blacks.
This is an EXCELLENT preset for making a mood and taking screenshots.
The person who made it says that it wasn't made for Cottage Living, but it fits well with Henford-on-Bagley.
6. Eris Sims 4 Reshade Preset by cerubean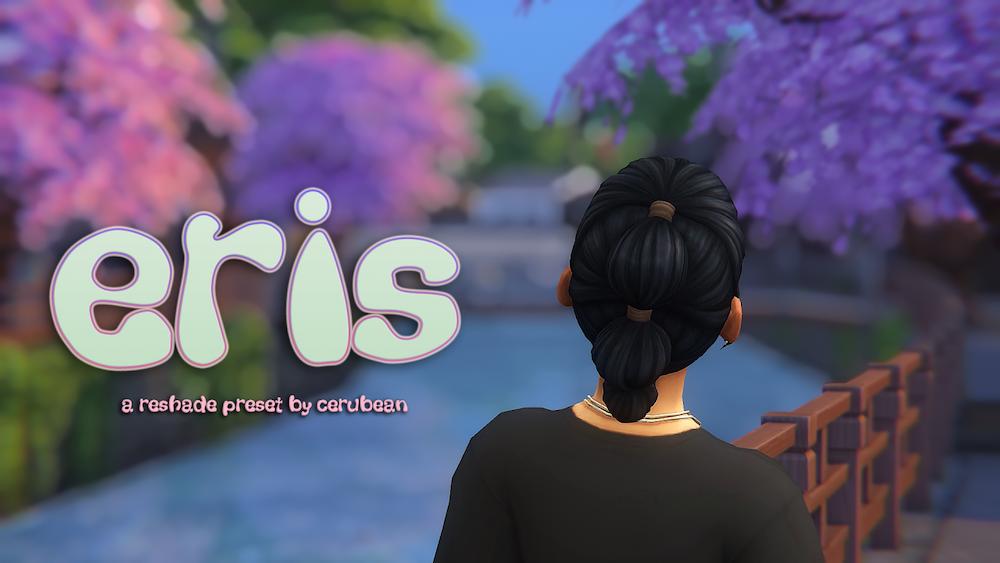 This is another reshade preset that makes the Sims 4 look nice and fuzzy.
And on top of that, it makes the game brighter, which it really, really needs.
The creator was kind enough to give us not only a link to download the preset but also a full tutorial on how to install it.
All of that is on the page where you can download things.
5. Thatched Sims 4 Reshade Preset by amoebae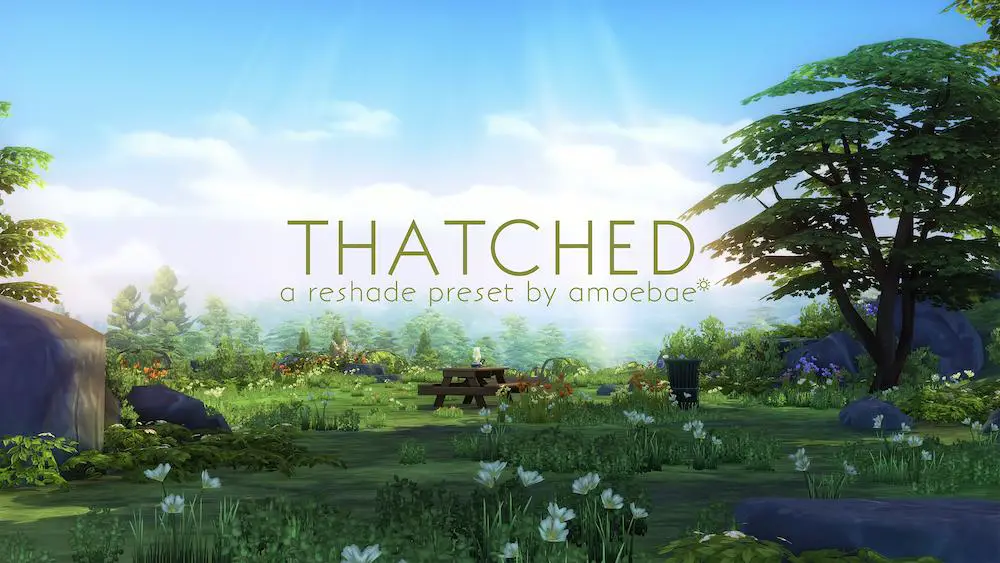 Thatched is a reshade preset that fixes the lighting in the world Henford-on-Bagley, which came with The Sims 4 Cottage Living.
On the download page linked below, you can see all of the beautiful screenshots taken with this preset.
4. Lunar Sims 4 Reshade Preset by simancholy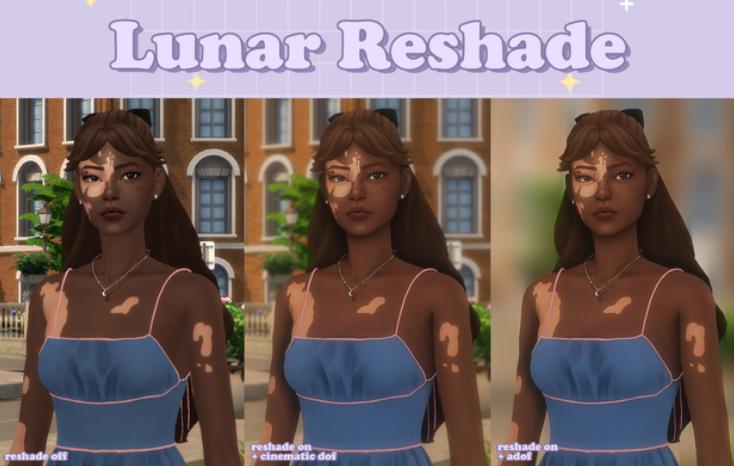 If you want to download a Sims 4 reshade preset that makes things look blurry, this is a great one.
There's even a way to make the whole background look fuzzy. Perfect for taking screenshots that look like movies!
This preset also looks like a cartoon. Something that is very popular among people who play The Sims.
3. Herbalhaze Sims 4 Reshade Preset by imkeegscc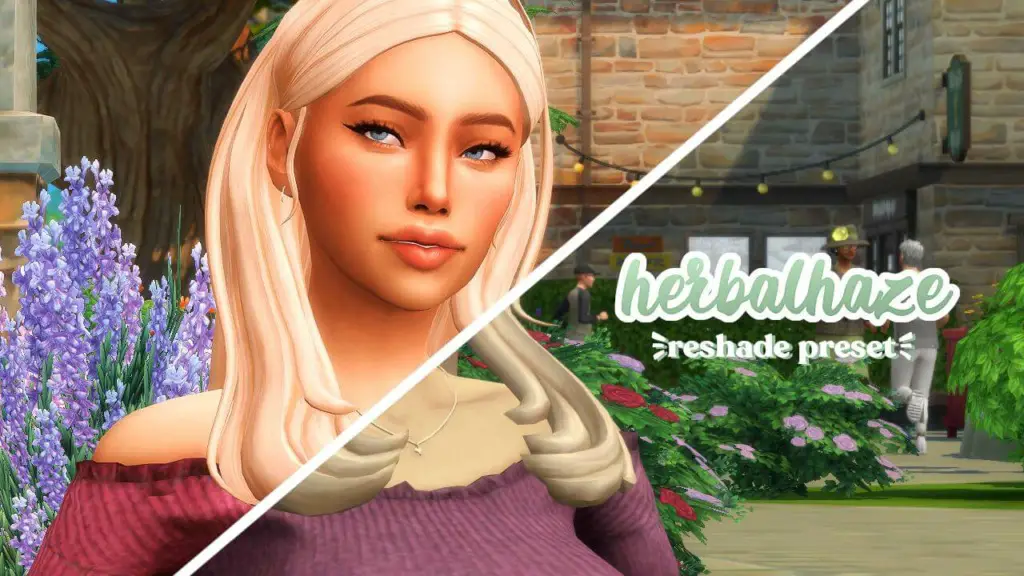 Herbalhaze is a reshade preset for Sims 4 that aims to make the game "brighter, more colorful, and more whimsical."
This preset has a hint of peach to it, which really makes your sims come alive.
2. October Mist Sims 4 Reshade Preset by Simdle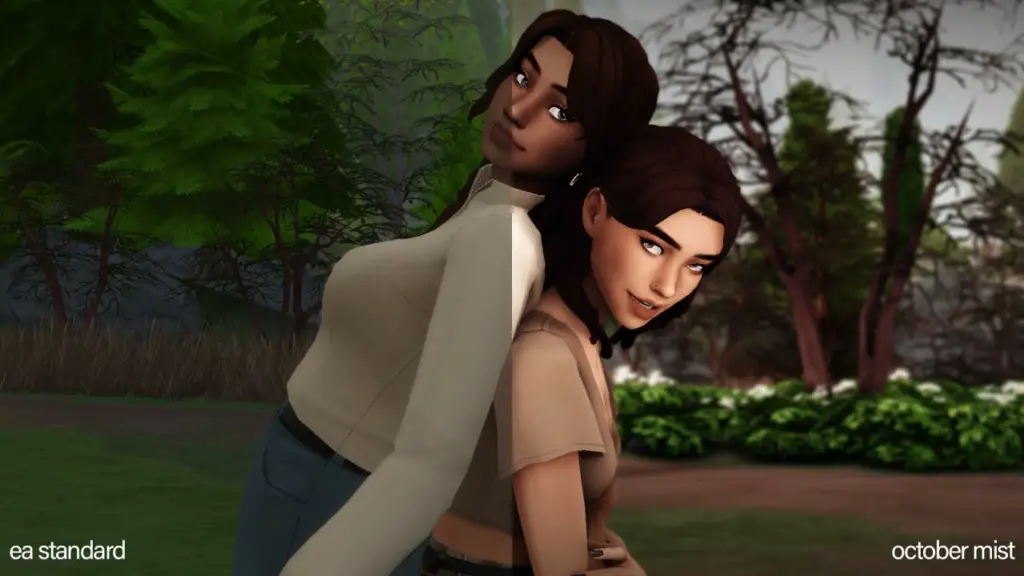 This reshade preset is perfect if you like the other end of the spectrum and want to give your game a darker, more neutral look.
Even though it's more of a "grim" preset, it gives your sims and their world a level of brightness and contrast that makes everything look great.
1. Dove 2.0 Sims 4 Reshade Preset by kindlespice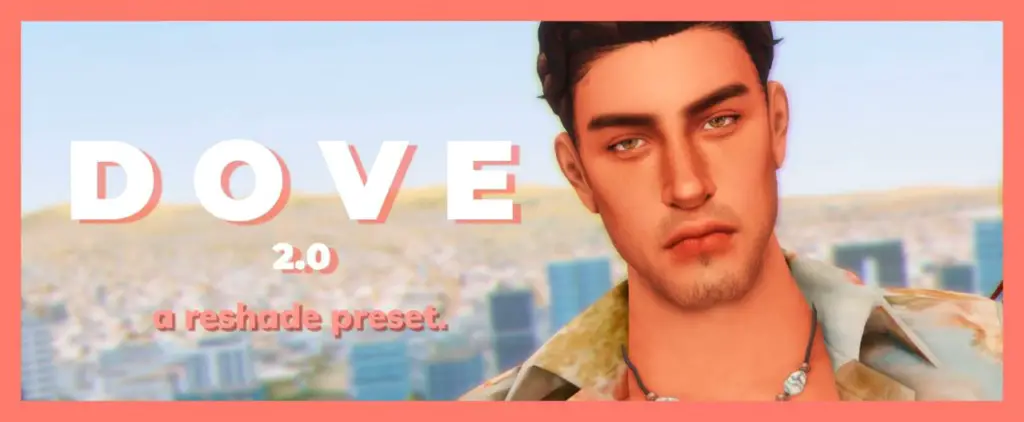 There is no particular order to these presets. But I did want to tell you the preset I'm using right now in my game, in case you were interested.
This is Dove ReShade 2.0, and I LOVE IT!
It makes the Sims 4 so much brighter and more colorful. It looks a little bit pink or purple, which I think looks great in-game and in screenshots.
This list of Sims 4 reshade presets should have helped you change the way your game looks and maybe even given you ideas for some beautiful in-game screenshots.
I don't know about you, but I couldn't play my game without reshade once I started using it.