Gamer rooms are extremely significant to all Sims fans. So, if you're looking for any new gaming settings and PC CC to make your game more fun, you should keep reading this page.
To encourage you to enhance your computer in-game, we've produced a list of 21 of our best computer custom content for The Sims 4.
Take a peek at the unique laptops, PCs, iPads, and gaming room sets below, and have fun!
21. Build-It-Yourself Gaming Set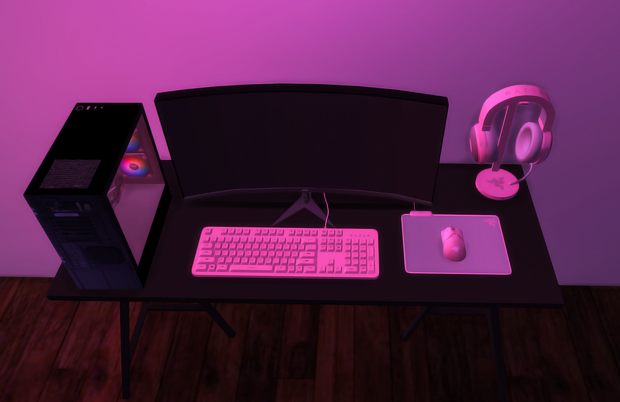 In The Sims 4, sometimes just having cool décor is enough, but when it's also completely functioning, it's a match made in heaven. A monitor, speakers, and headphones are included in this DIY gaming setup.
20. Gaming PC Set Up Collection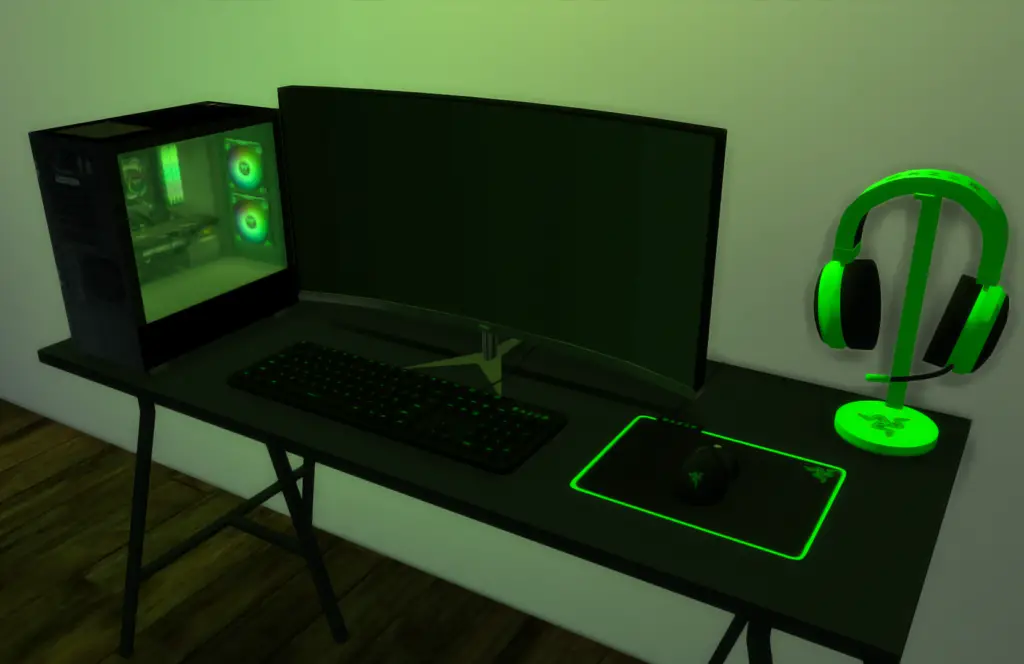 This set is intriguing in a variety of ways; it's rather mentalistic yet well-styled. An Asus monitor, Razer keyboards, mice, mouse mat, and a headset with stand are all included. Enjoy!
19. SIMS 4 | Video Station | Barbara Sims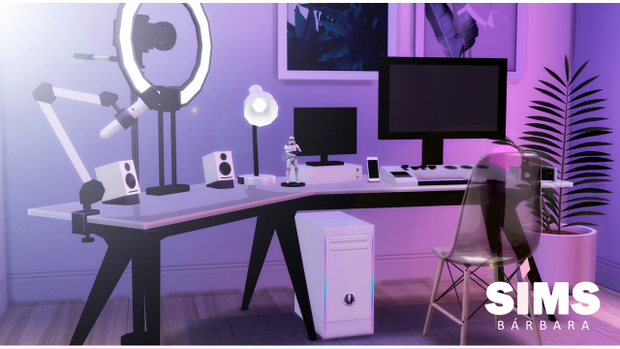 Another completely working computer CC for The Sims 4. However, Get Famous is required for it to function correctly in-game. It's original and appealing.
18. Gamer Girl Bedroom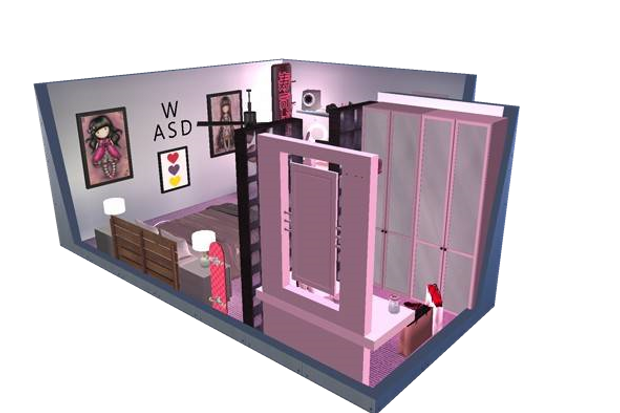 A gamer girl's bedroom does not always have to be pink, but when it is, it must be absolutely stunning. And this one is no exception.
A collection of computer-created content utilized in the creation of this room may be seen at the URL below. Visit this site for more personalized clutter to adorn your gamers' bedrooms.
17. EMook and MookBook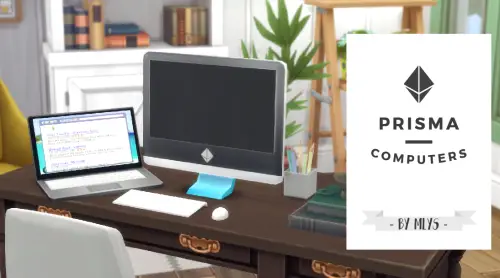 You don't usually get a PC with maxis-match, do you? This is it! Also, the one you get from this URL is fully working. What's holding you back? Go on!
16. Bunny Gaming Chair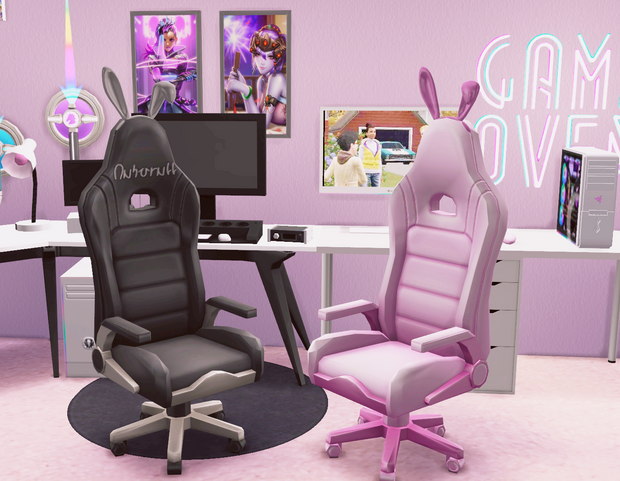 Why not have a bunny gaming chair? It was really inspired by an Autofill gaming chair that Desimny owns. There are 11 different swatches to choose from.
15. City Laptop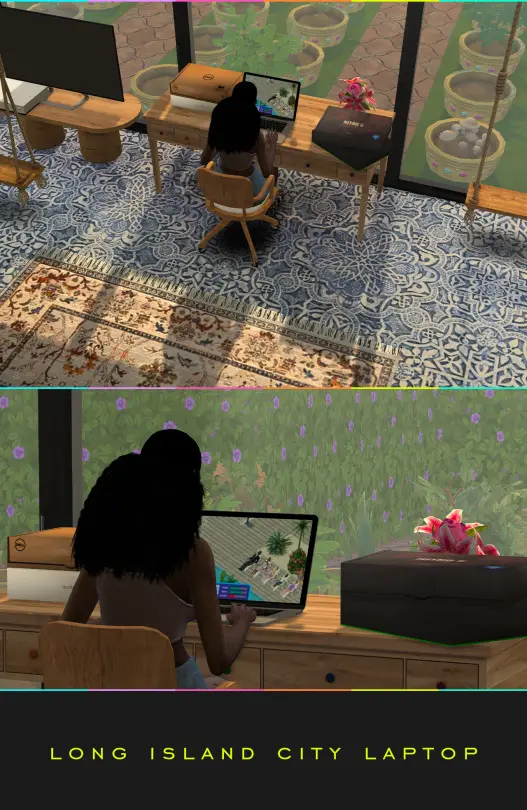 Yes, this is precisely what you're looking for: a set of Sims 4 gaming computers. Although it is classified as clutter, it is well worth investigating.
14. Gaming PC & Mouse/Keyboard/Monitor Set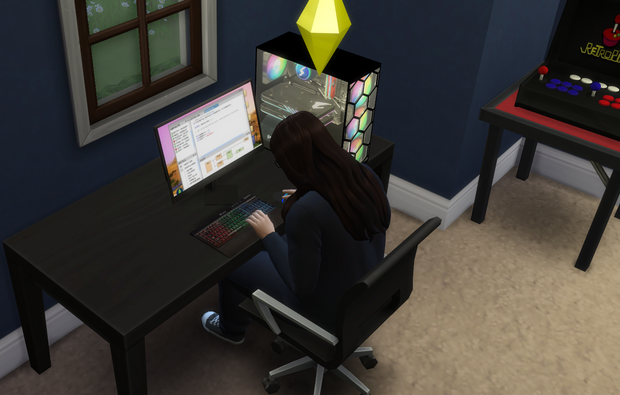 If you like OMEN, you'll enjoy this set. This package includes a game computer that lights up, a gaming monitor, a mouse, a keyboard, and a fully working computer.
13. Young Male Tiny House Computer CC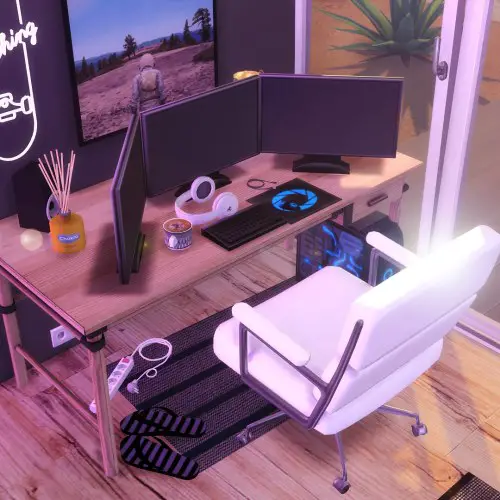 This is one of those bespoke homes that has been meticulously constructed. This sun-kissed multi-monitor arrangement seems very comfy, doesn't it?
12. Choose Your Device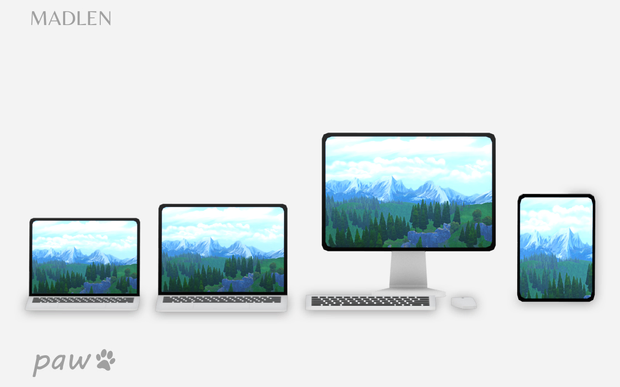 Madlen is one of the Sims 4 developers that are really fantastic at what they do. This is a collection of four gadgets from which you may select one or have them all if you choose.
11. Microsoft Surface Studio With Surface Accessories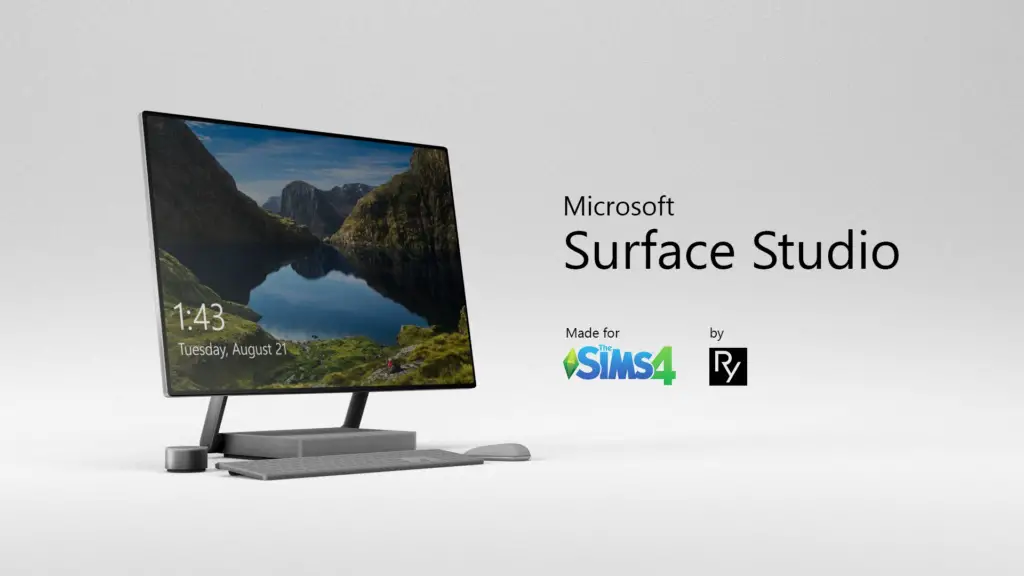 A contemporary Microsoft gadget designed to ensure that your Sims live a wealthy existence. It was around 8,400.00 Simoleans. It's available in a variety of colors, including platinum, black, cobalt blue, pink, and many more.
10. Sims 4 Computers CC.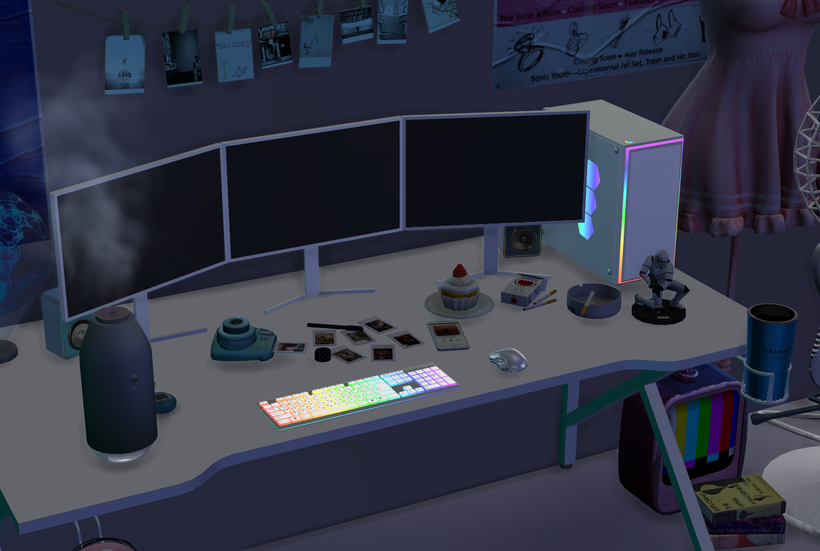 Hello, the whole package! A gaming PC, desk, headset, and speakers are included in this package. You won't have to waste time trying to figure out how to create that corner in your sim's bedroom anymore.
9. Witchy and Vaporwave Desk Mats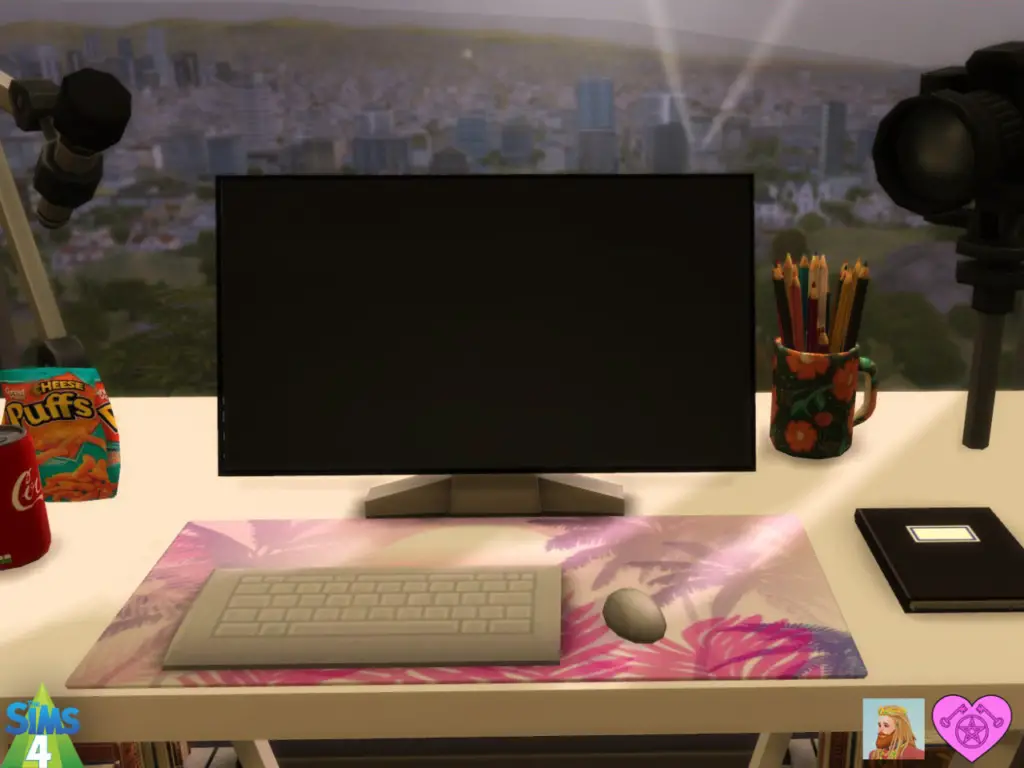 This set had to be included since these desk mats are so beautiful. They work with the basic game. And don't worry, they're not expensive. Choose from 20 colors to give your sim's gaming environment a witchy atmosphere.
8. Home Office Kit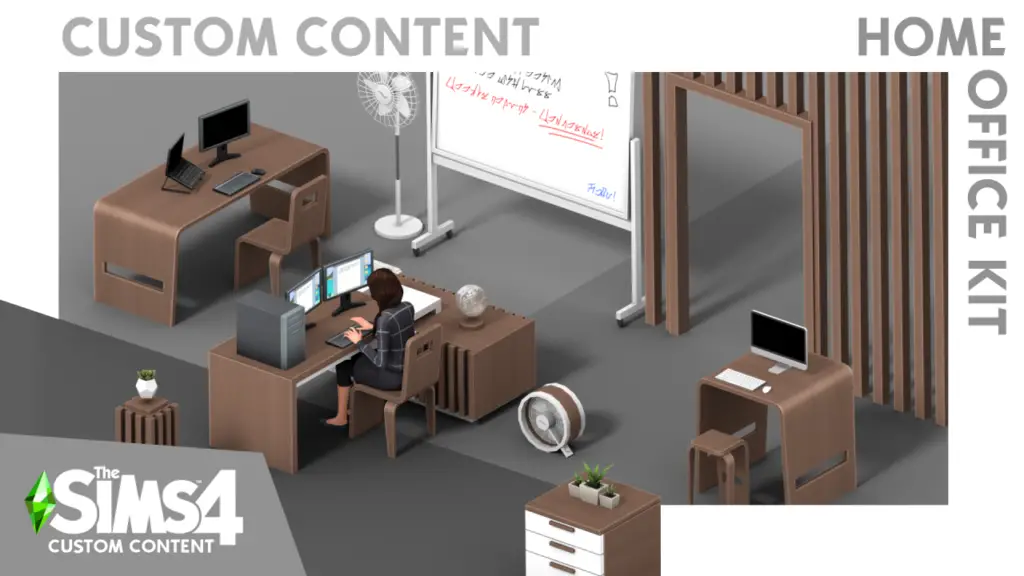 A home office kit is precisely what it says on the tin. Your sims would be thrilled to start a company from home.
7. Razer Set Sims 4 Computers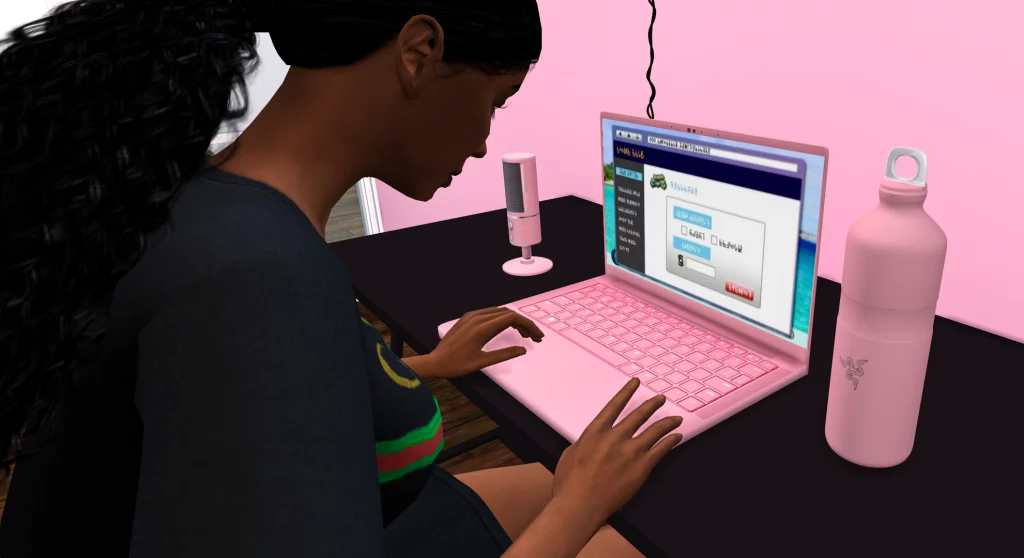 This bundle contains a working Razer laptop in three different colors. That's on top of the mic and hydrate bottles, each with three swatches.
6. Ipad Pro Set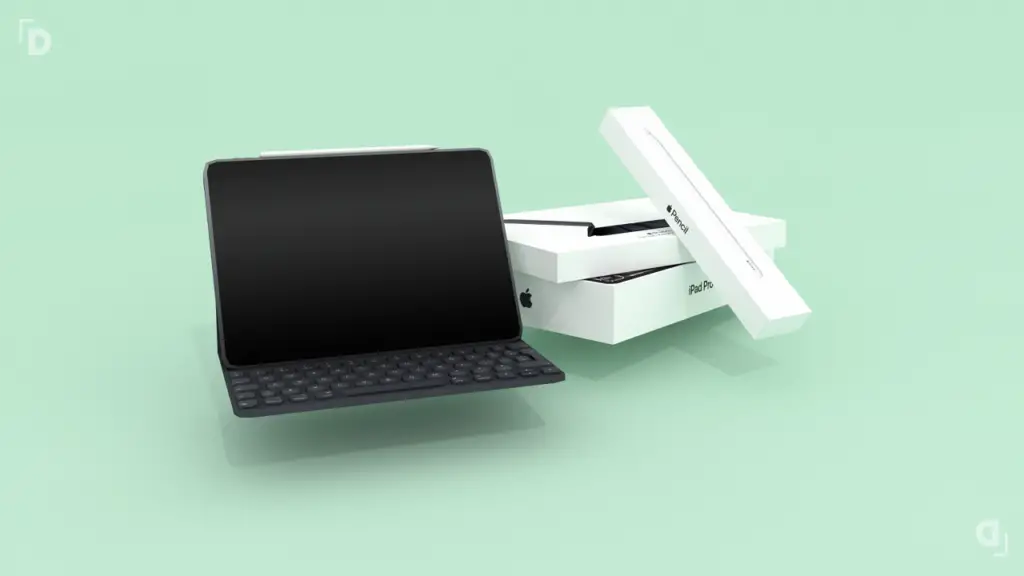 The iPad Pro, pencil, and keyboard are now available to your Sims.
5. Set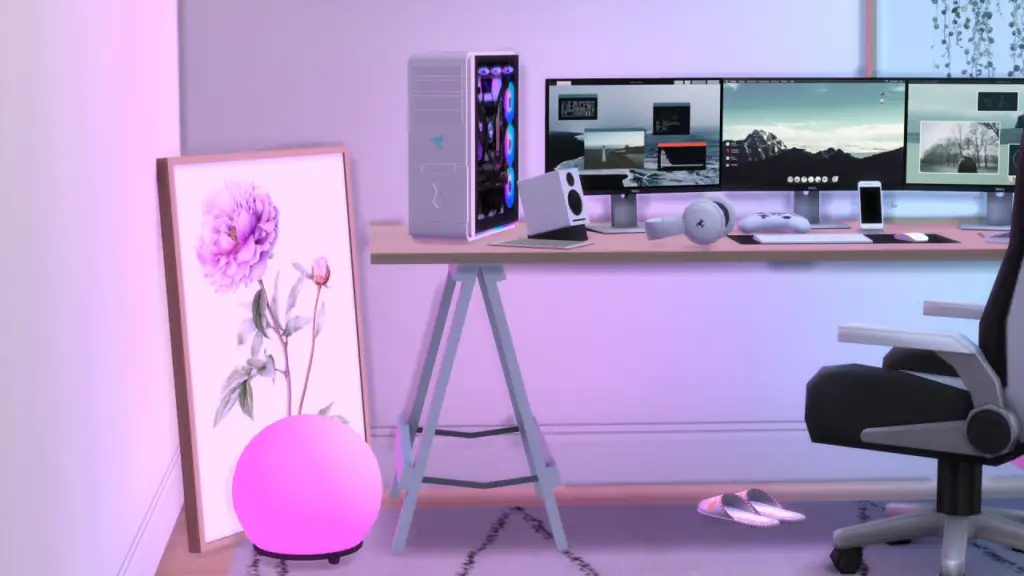 This is the greatest RGB gaming setup I've ever seen. That PC case will be a hit with your Sims!
4. Ipad–Sims 4 Computers CC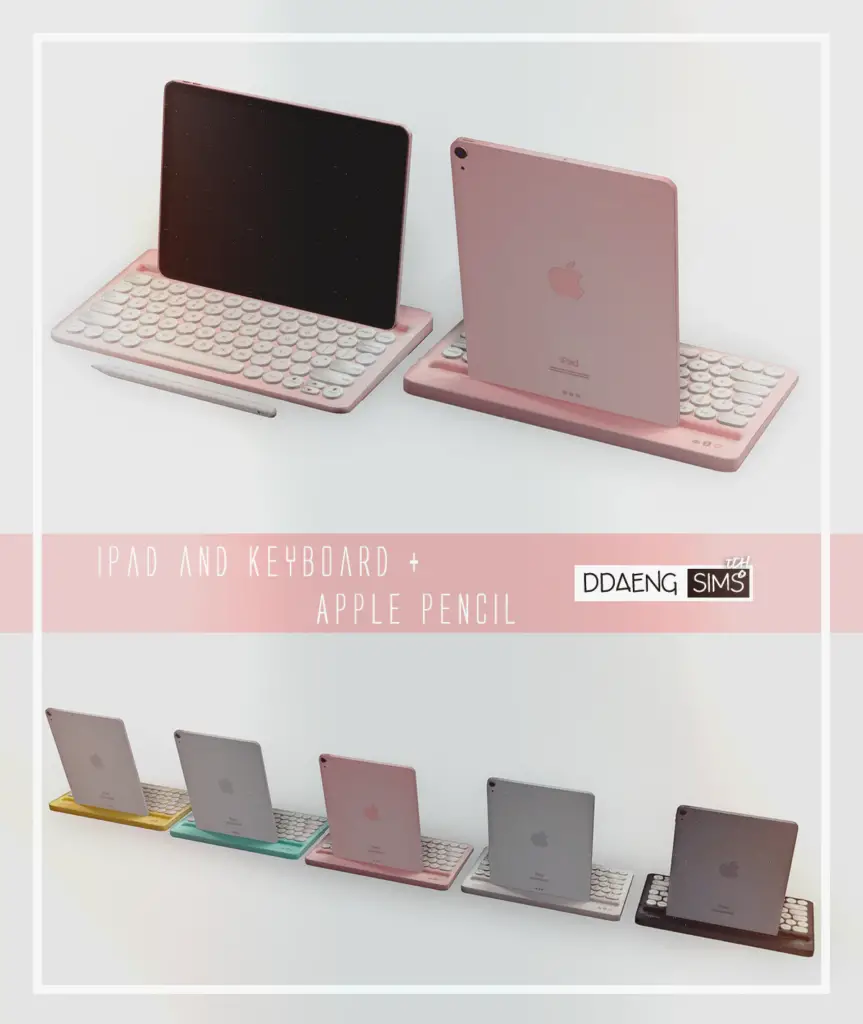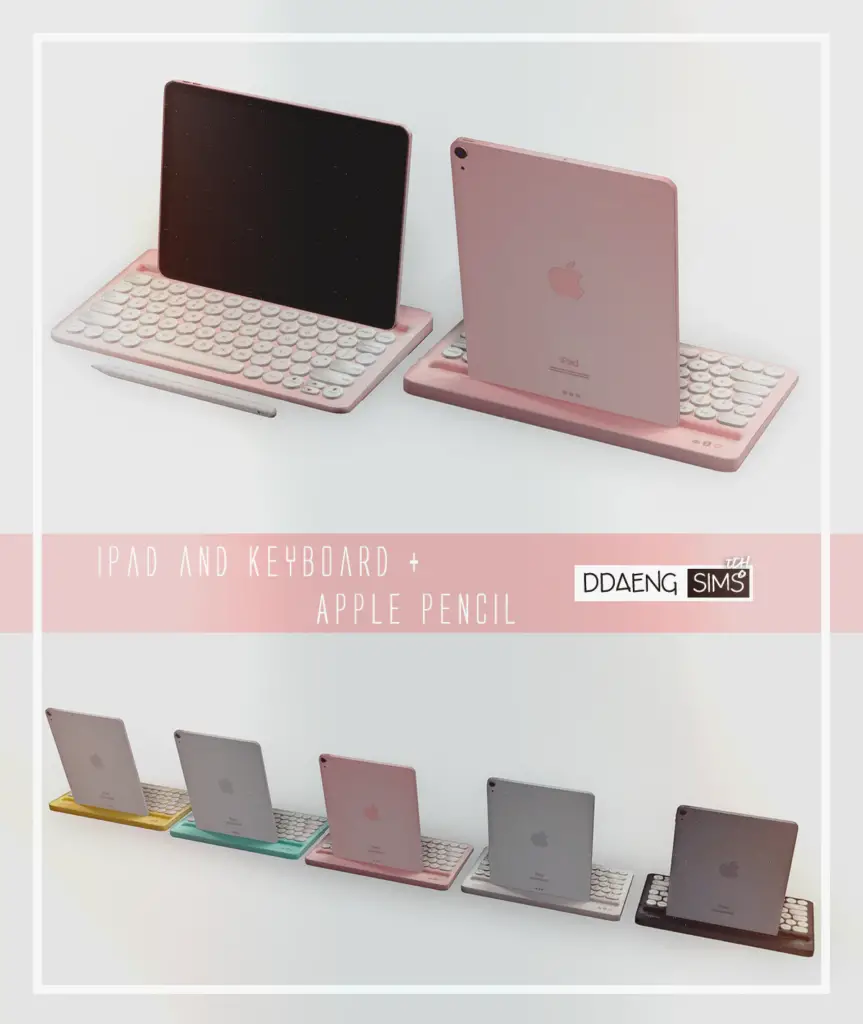 This set includes two variants (up and down iPads) in five colors.
3. STREAMER GEAR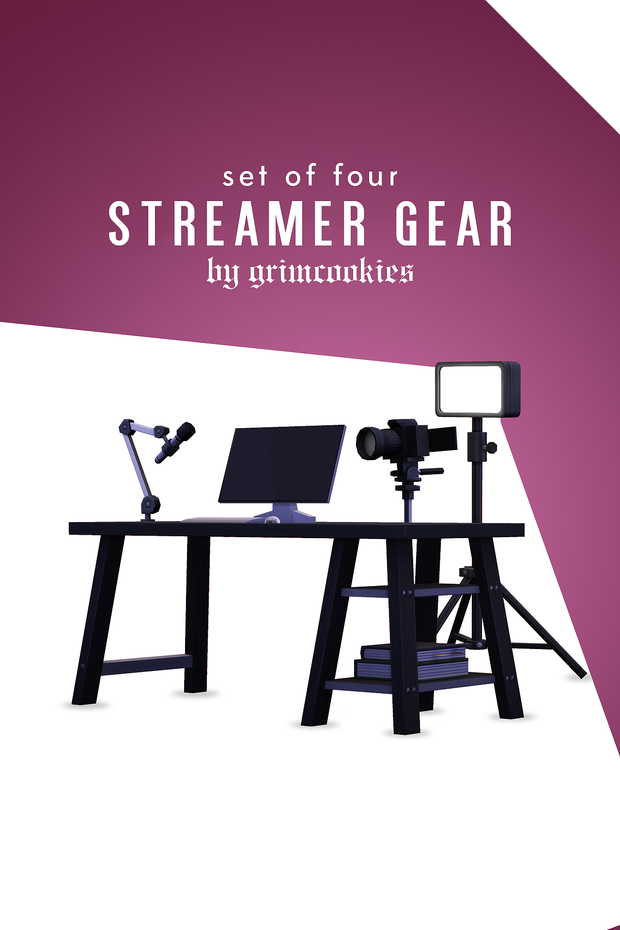 Another computer cc for The Sims 4 with useful things.
2. Neon Keyboard Cute Pastel Keycaps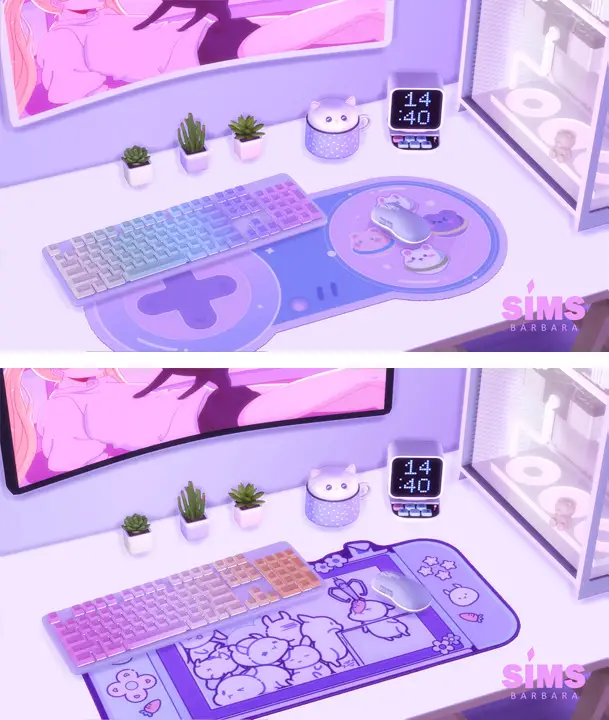 Okay, we'll go over it! These are the cutest mouse pads I've ever seen. No?
1. (TS4) Bknysimz Random Deco Collection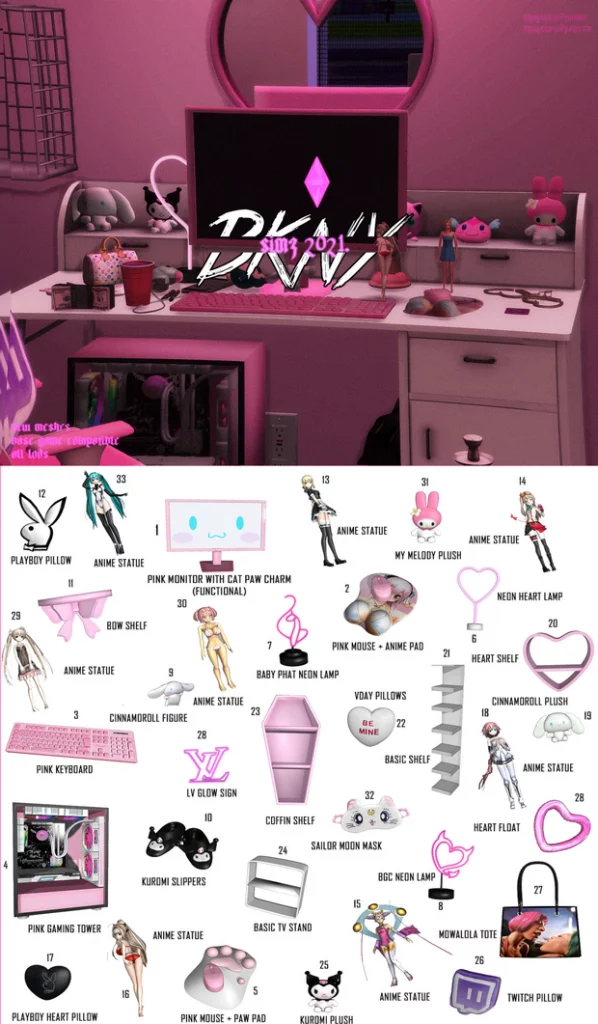 This collection brings 33 unique items to life. You'll find something to your preference in it, from neon signs to coffin shelves.