Chromebook is among the latest devices Google has made available to offer to the world.
Chromebook's first and current purpose was to allow users to finish tasks at hand faster and more efficiently.
Some people are using Chromebook to play games.
What games are you able to play on it?
Can you enjoy Sims 4 on a Chromebook?
It's impossible to use The Sims 4 on a Chromebook.
Sims 4 isn't available for Google Chromebook and there isn't any version available for it.
You can however play on Chromebook using Chrome Remote Desktop to connect it to your Windows PC.
Both devices must have the same internet connection.
It's not possible to enjoy Sims 4 on a Chromebook in a normal way.
It's not built to play games as demanding as Sims 4, especially if you have purchased lots of expansions or game packs.
So, we're forced to think of other ways to achieve this.
How To Play Sims 4 On A Chromebook?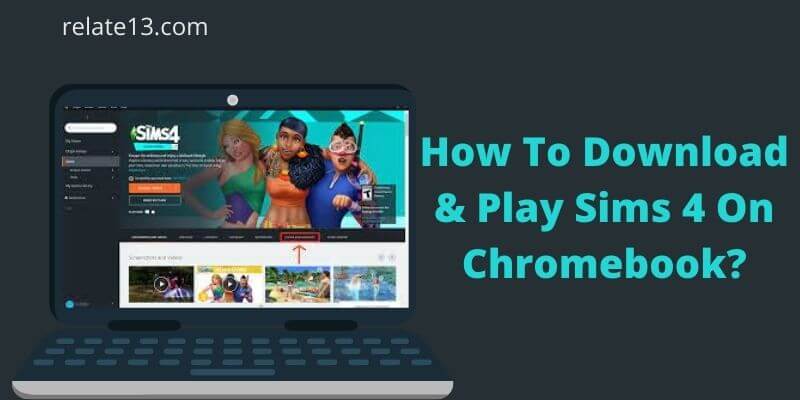 As I've mentioned you're theoretically possible to play the Sims 4 on Chromebook using the CRD method.
Chrome Remote Desktop can connect both devices and allow you to play together on the same screen.
You can then access the Sims 4 while using your Chromebook.
This is an excellent solution for those who want to unwind, relax and play Sims using their Chromebooks.
Here's how you can achieve it!
Step 1:
Install and download the Chrome Remote Desktop app from the Google Store on both your Windows PC and Chromebook.
Step 2:
Connect with your Windows PC and your Chromebook via the Chrome Remote Desktop app.
Step 3:
Connect both devices to the same internet connection.
Step 4:
Create an online session between these two devices, with the Windows PC hosting the session.
Step 5:
Open the Sims 4 and play on your computer.
As you can see, all you have to connect the 2 devices over the network to accomplish this.
All you have to do is you must have stable connectivity to the internet for each device.
In this case, the Windows PC acts as a host and performs everything for you when playing the game.
In contrast, you can control the game via your Chromebook that's just the screen you're watching the game.
You're indeed using the Sims 4 on your PC, but you're technically playing it on the Chromebook as well.
That's the only method to experience Sims 4 on a Chromebook!
Which Sims Games Can You Play On Chromebook?
The Chromebook has two Sims games that are available on Chromebook the Sims Free Play and the Sims Mobile.
These are only two variants of Sims games that have been adapted to mobile devices.
But they provide a great experience, particularly for those who are just beginning to explore the realm of Sims.
One of the advantages you get when you use one of the advantages you get with Chromebook can be that it's a touch-friendly device.
This means you'll be able to play these two games with touchscreens.
So, you can play more effectively and enjoy playing more.
Perhaps shortly, EA will launch additional games for Chrome OS.
Final Words
Here's the deal!
If you're interested in playing Sims 4 on a Chromebook then you need another device that can play the game.
The ideal is a strong Windows PC.
If you only have a Chromebook you will be able to enjoy the Sims FreePlay and The Sims Mobile.
There are a lot of options to play Sims on your Google Chromebook!
Happy simming!