Few could have anticipated how highly praised Forza Horizon 4 would become when it launched in late 2018. 
You must be completely aware of which of Forza Horizon's 4 engines you should be operating at all times given that there are more than 450 vehicles in the game.
We include our top 21 vehicles that you must have in your garage in order to win Horizon Champion in the list below.
21. Ford Escort RS Cosworth 1992
When you start the dirt racing series, you can choose from a variety of vehicles, including the Escort Cosworth.
With a strong 224bhp and good handling, the rallying icon is ideal for off-road racing and looking for those barn treasures that are frequently off the usual path.
You can easily build a highly potent off-road beast with plenty of power and grip with little tuning and additions.
20. Aston Martin DB11 2017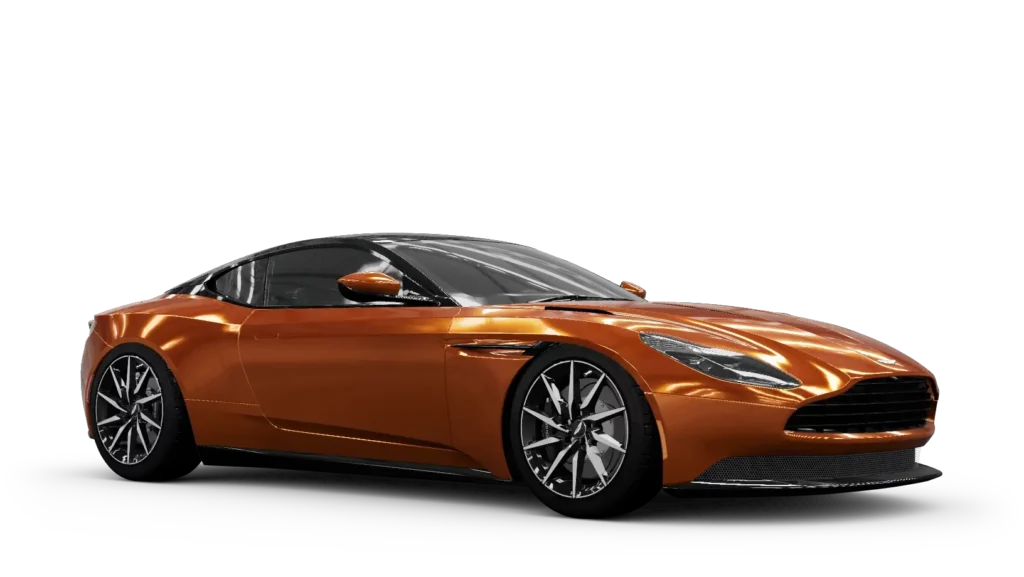 No Forza Horizon garage should be without an Aston Martin, as they are a mainstay of the British automotive industry.
There are many opportunities for sideways action when more than 600 horsepower is surging toward the rear wheels via the UK's winding country lanes.
19. Ferrari 599XX EVO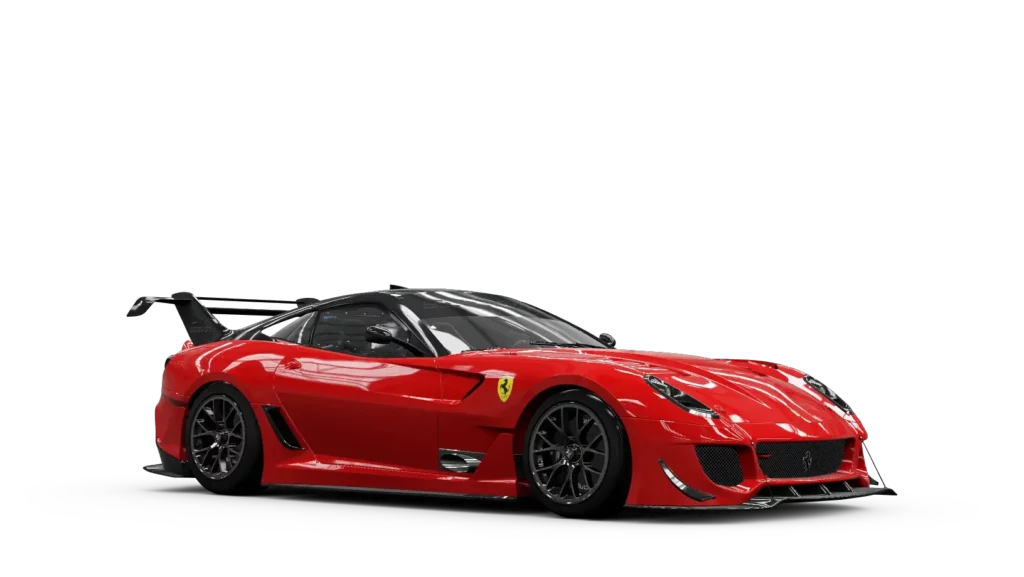 The 599XX was initially introduced by a renowned Italian manufacturer in 2009. Only 44 of its Ferrari 599 were built, and it was a track-only model.
Many die-hard gaming enthusiasts consider this car to be on a godly level. It is capable of reaching a warp speed of 320 mph with the correct power-ups.
It is the fastest car in Horizon 4 based on this fact. Eight. 2014 Ferrari FXX K
18. 2014 Ferrari FXX K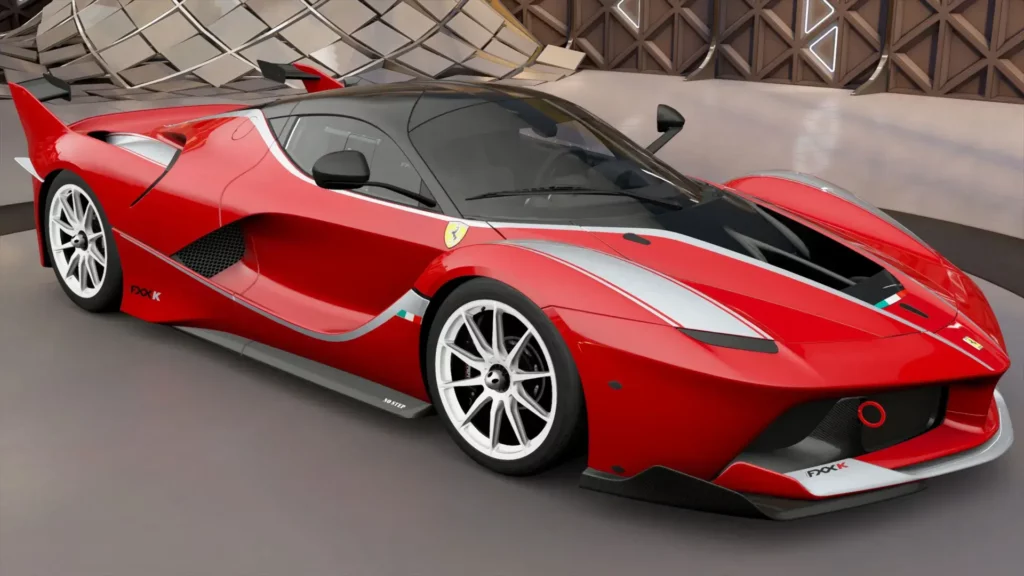 One of the fastest vehicles in the entire game is the Ferrari FFX K.
The V12 engine and electronic KERS system on the FXX K produce well over 1,000 horsepower, giving it remarkable numbers for speed, launch, and acceleration.
If you're feeling bold, you may modify the vehicle in Forza Horizon 4 to give it more power and make it one of the fastest ways to cross the finish line.
17. Jaguar's 1964 Lightweight E-Type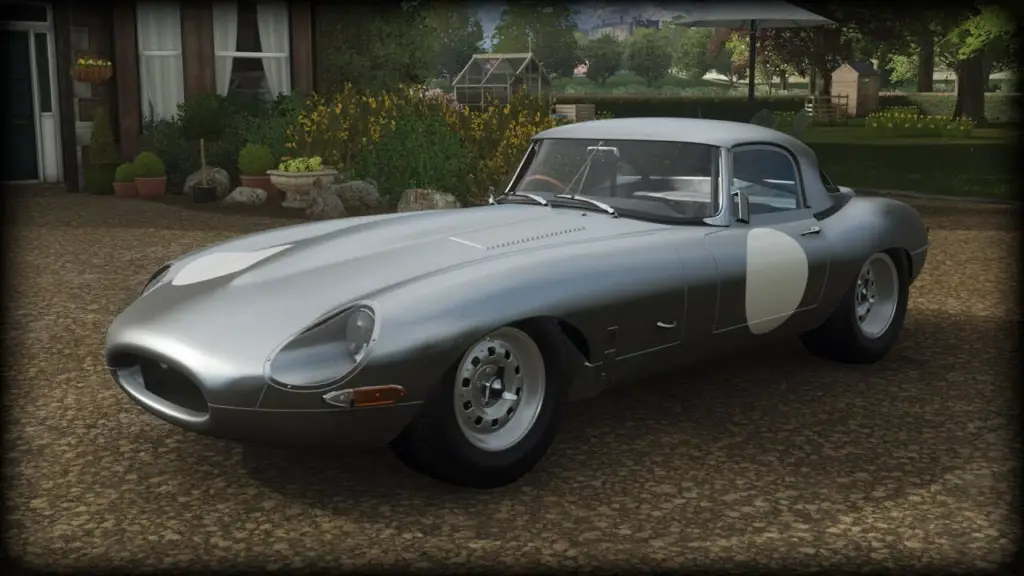 There are many cars you can buy with your extra 10 million credits if you have any leftovers.
The E-Type, one of many legendary British sports cars in the game, is ideal for summertime seaside road cruises or engaging in action-packed road racing against other vintage vehicles.
16. Lotus Esprit James Bond Edition 1977
The Lotus Esprit from The Spy Who Loved Me is one of our favorite vehicles from the limited-edition James Bond car pack.
Despite the fact that the automobile cannot be driven underwater, all of its gadgets can be used to imitate some of the iconic driving scenes from the Bond movies.
15. Dodge Viper SRT10 2006-43
This Dodge Viper from the Formula Drift Car Pack is the one for you if you enjoy sideways motion.
If you want to create some epic drifting sequences on the backroads of Britain, you need absolutely have this particular car in your garage because it has 1350 horsepower under the hood. It is also incredibly tail-happy.
14. Toyota T100 Baja 1993
One of the Horizon Showcase events gives you the chance to operate the Toyota Baja truck.
Its enormous tires and respectable 340 horsepower enable you to go fast over almost any type of terrain.
There are plenty of opportunities to get some air thanks to its off-road combination of power and grip.
Use the camera mode to document your off-road adventures while driving this vehicle.
13. Veneo 2013 Lamborghini
In Forza Horizon 4, the Veneo may be the most extreme road vehicle available.
One of the several hypercars featured in the game is the Veneo, which is unquestionably the quickest in its class.
Although the Veneo has four-wheel drive, use caution when driving in the winter because the snow and ice make it difficult to control.
12. McLaren Senna 2018
The Forza Horizon 4 cover car, appropriately named after the legendary Brazilian F1 driver, is a fantastic vehicle to drive on British roads.
The sleek bodywork of this car, which is one of the most attractive in the game and is priced at a fairly affordable one million credits, makes it one to snap lots of in-game pictures with.
Its renowned rear spoiler generates a lot of downforce, which gives the car a great cornering grip and allows for some mind-boggling speeds.
11. Regera Koenigsegg
A Koenigsegg Regera, which also happens to be the slowest Koenigsegg in this game.
Even with a phenomenal default speed of 9.2, it sits at the bottom of the list.
It has decent handling qualities even at a high speed, making it a good car to buy for your garage.
However, the acceleration is somewhat sluggish. This is available for 1,900,000 CR.
10. King Cobra Shelby Monaco
On this list, the Shelby Monaco King Cobra stands out without a doubt. This vehicle is the oldest of the top Forza Horizon 4 vehicles
Even though it's a classic, this car can compete with any supercar from the present day. In fact, the King Cobra can hit 285 mph once it has been fully upgraded.
If you enjoy vintage cars, you need to look no further than this model.
9. Ford Mustang "Hoonigan"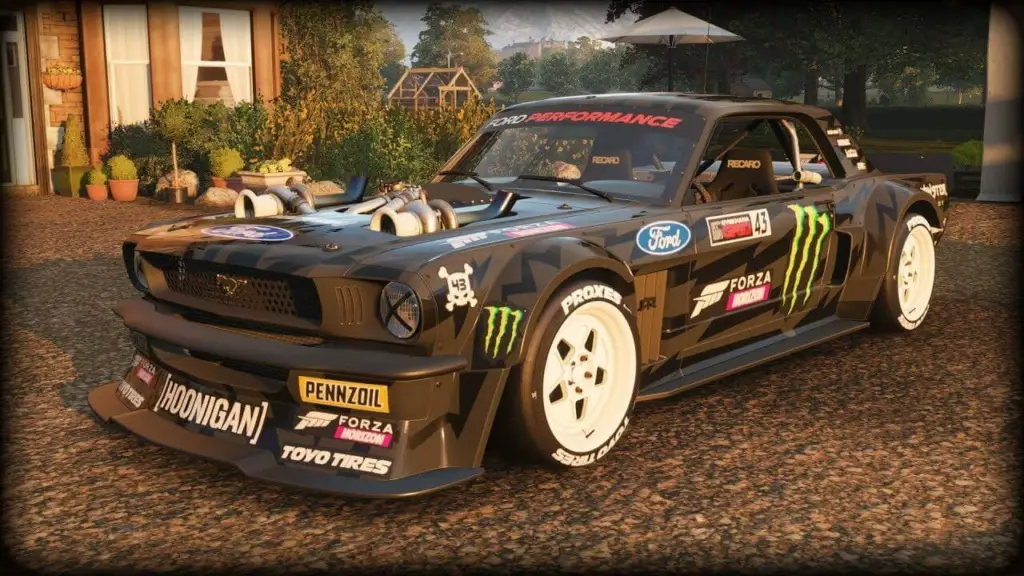 The Ford "Hoonigan" Mustang is up next, and it made our list because of its 9.3 mph top speed.
It's one of the fastest cars on this list despite not having a body like the other supercars on this list.
Its price of 500,000 credits makes it the least expensive item on this list.
8. McLaren P1.
The McLaren P1, which comes in at number eight on this list and has a 9.3 mph top speed, is comparable to the Hoonigan.
Overall, its statistics are quite strong, with acceleration being a weakness.
This is available at the auto show for 1,350,000 credits, or much less at the auction.
7. LaFerrari
The next vehicle on this list is a Ferrari model known as the LaFerrari. In reality, it's a sports car that purports to be a hybrid.
If you can get your hands on one of these, it's still a terrific ride even though it only ranks seventh with a speed of 9.5.
Additionally, it features nearly flawless handling, respectable acceleration, and strong launch figures. At the auto show, a LaFerrari is available for 1.5 million credits.
6. The Koenigsegg Agera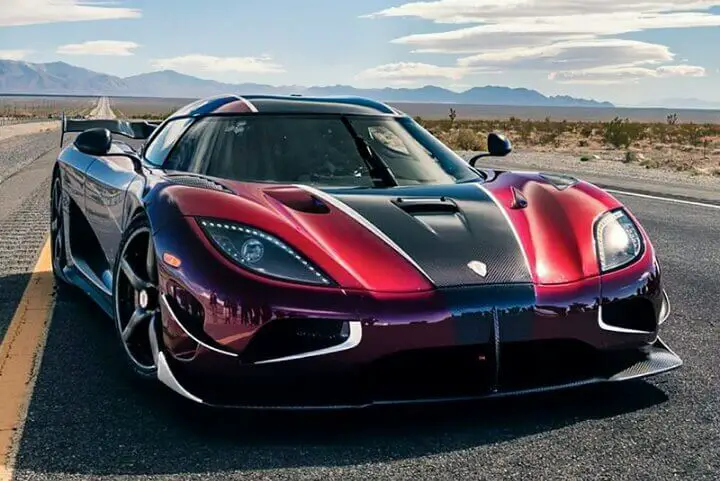 The Agera is another Koenigsegg that appears on this list of the fastest automobiles (2011).
It has a default speed of 9.6 and generally respectable characteristics. However, the acceleration is a tad underwhelming.
It is unquestionably worthwhile to purchase with a price of 1.5 million CR as well.
5. Bugatti Veyron
With an almost flawless speed of 9.9, it ranks fifth on this list. It also has very good acceleration and launch figures, which is excellent for racing events.
It does have a significantly higher price tag than the other cars mentioned above, coming in at 2.2 million credits.
4. Koenigsegg One:1
In truth, Koenigsegg is well recognized for producing some of the world's fastest vehicles. That holds true for this Horizon 4 as well.
Despite being ranked number four on this ranking, Koenigsegg One:1 already has a perfect speed of 10.
Even with the highest price on the list of a staggering 2.85 million credits, it's still something to think about.
3. Bugatti Chiron
The Bugatti Chiron is a speedier Bugatti on this list.
Additionally, this vehicle has a perfect speed of 10 and excellent acceleration and launch characteristics.
Just as in real life, it has a high price tag of 2.4 million credits. Perhaps only in a game like Forza Horizon 4 will you (and I) be able to operate this vehicle.
2. The Koenigsegg Agera RS
The Koenigsegg Agera RS, the newest of the four Koenigseggs featured here, is also one of the quickest vehicles in Forza Horizon 4.
It has a top speed of 10 mph and 9.5 mph handling, which is fairly decent. However, the acceleration may be a little better.
If you enjoy speed, you should strive for one of the best vehicles in the game.
1. Venom GT
The Venom GT is ranked first on this list and also has a perfect speed of 10.
Even though the Agera RS has outperformed the Venom GT in terms of top speed, the Venom GT was formerly thought to be the fastest.
Overall, its statistics are excellent, although its acceleration may be better.
It is undoubtedly more affordable and simpler to purchase than the others at 1.2 million credits in price.