Making an old Pokémon game tougher is a tried-and-true strategy for keeping players interested in it.
Some examples include more strong wild encounters, ferocious trainer teams, and impossible gym gauntlets.
There are those folks who just can't get enough of grinding their way through a Gym or losing their beloved Pokémon in a particularly brutal Nuzlocke run.
If that describes you, then this list of the most difficult Pokémon ROM hacks ever developed is for you.
Take a look at this.
15. Touhoumon World Link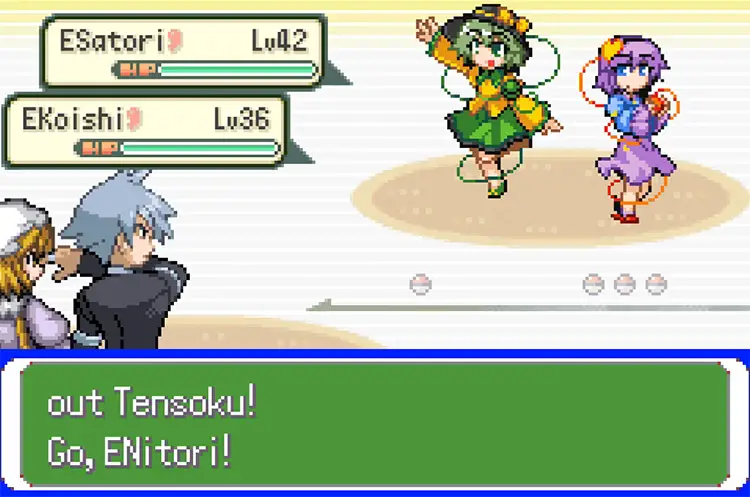 Let's get started with an unconventional choice.
After learning about ROM hacking, it was only a matter of time until gorgeous anime chicks took their place.
Pokémon Emerald's creatures are substituted with Touhou ladies, recognized for their huge cast of attractive female characters and their passionate audience – as you can tell from Touhoumon.it – making Touhoumon World Link one of the first comprehensive goods to achieve this.
The game is challenging, even if it isn't its primary selling point. When things get out of hand, the game's custom mods are simply too overpowering.
Prepare to be OHKO'd frequently.
14. Pokemon Snakewood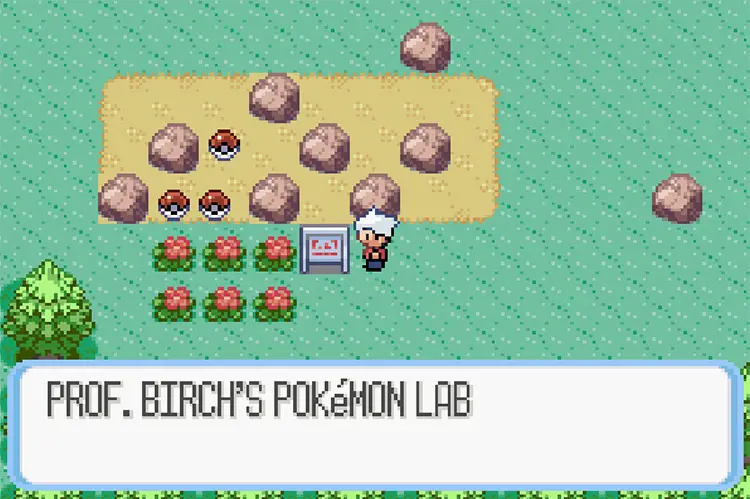 Pokémon Snakewood, a 2007 ROM hack, will be remembered by long-time ROM hack aficionados.
In the search for the hardest Pokémon ROM hacks, this game is frequently mentioned.
The Hoenn area has been overrun by a zombie apocalypse in this Game Boy Advance hack of Pokémon Ruby.
You'll also have to contend with supernatural foes like demons and witches in your quest for survival.
The AI in this game is hostile and will not spare you any mercy if at all possible. Fakemon with ridiculous stats makes it difficult to defeat them.
Also, the riddles are some of the most difficult and perplexing that I've ever attempted to tackle. I've also played some quite bizarre games.
13. Pokemon Insurgence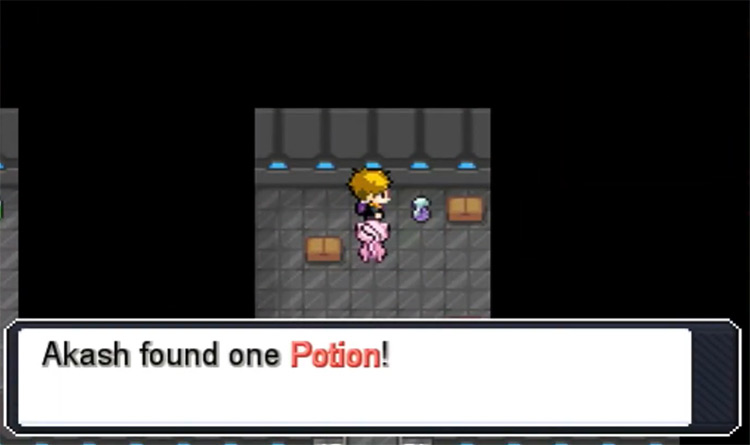 This Pokémon fan game is one of the most entertaining you'll find anywhere: Pokémon Insurgence. Trainers who are willing to take on the difficulty setting of "Hard" will have an uphill battle.
With the use of a Pokémon level cap, you'll be able to avoid over-leveling while exploring the Torren region.
In order to make your Pokémon stronger beyond leveling, you'll have to strategize and use all the resources the game provides.
HMS is also gone from the game. As a result, your team will be able to concentrate solely on battle tactics.
The game's customization options, the new "Delta" from Pokémon, and the new Mega Evolutions all make it a standout.
12. Pokemon Blue Kaizo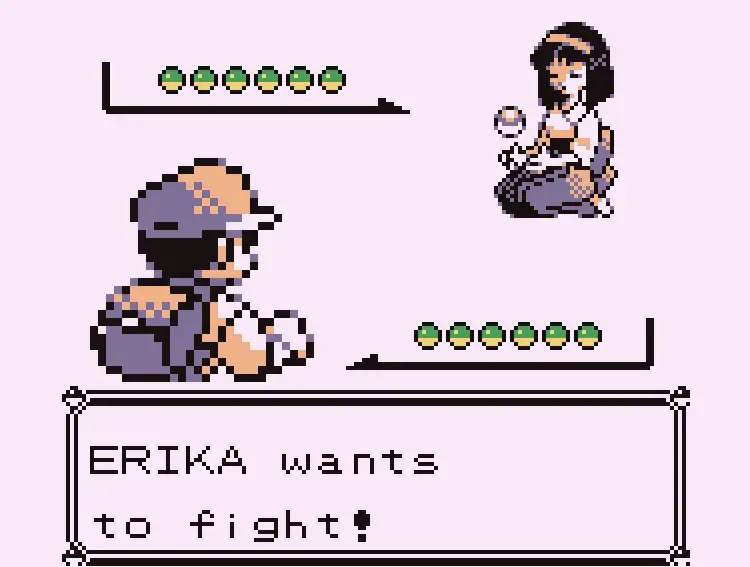 If you're a fan of the original Generation 1 games, Pokémon Blue Kaizo will test your mettle.
It's not only about boosting the strength of a few trainers as you progress through the game.
This game's map layouts are some of the most punishing I've ever encountered.
It's astonishing how well the AI of the Gym Leaders predicts your movements, given that they all have complete teams.
There is no way to get via the Victory Road in this game. This hack merits a place in the Hall of Fame for anyone who succeeds in Nuzlocke.
11. Pokemon FireRed Omega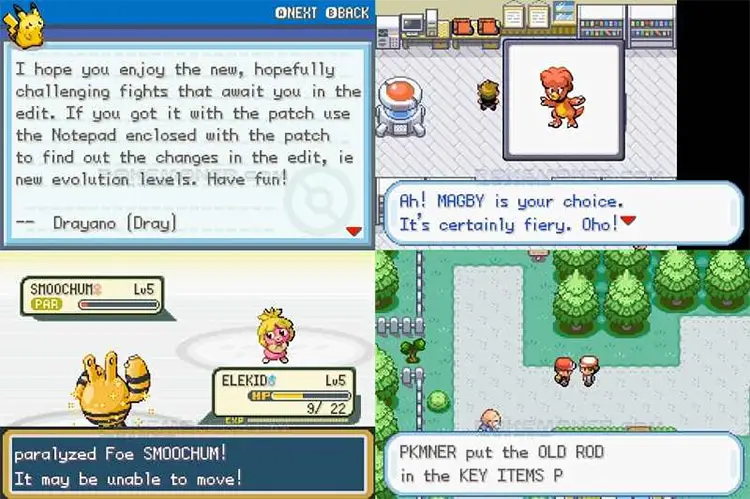 Drayano's Pokémon FireRed Omega is only the beginning of a long line of hard-as-nails hacks.
Many fans were inspired to make their own ROM hacks after seeing this one, and it has since become something of a yardstick by which other Pokémon ROM hacks and fan games are judged.
The plot and aesthetics of the original FireRed are preserved in this hacked version. Even the most skilled Pokémon trainers are put to the test by their foes, who are given an extra boost by this power.
It's not uncommon for trainers to have superior Pokémon, more effective moves, and a few surprises lurking around the corner.
10. Pokemon Crystal Kaizo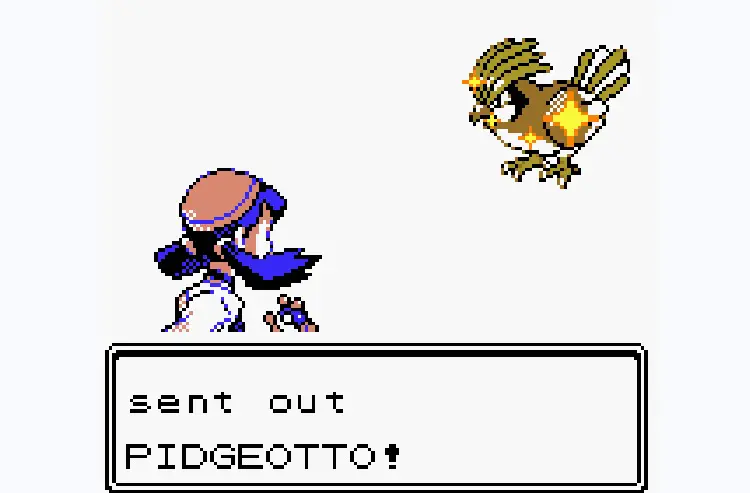 Not to include any wacky tricks like a Nuzlocke run, I only know a handful of individuals who have beaten Pokémon Crystal Kaizo.
Throughout the entire game, it's a grueling experience.
In order to demoralize the opponent, routes have been made ruthless, enemy bosses have fantastic move sets and razor-sharp AI, and some even have shiny Pokémon.
It's not all horrible, though.
If you're prepared to put in the time and effort, you can build a competitive team with any Pokémon from the first two generations.
9. Pokemon Sacred Gold/Storm Silver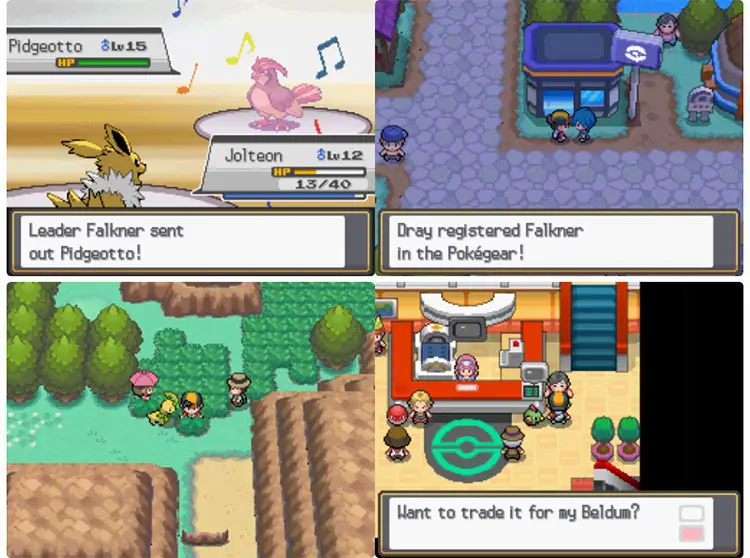 Johto is the scene of yet another difficult ROM hack:
Drayano's Pokemon Sacred Gold and Storm Silver.
To make the game tougher, SG/SS changes map layouts, increases the number of riddles, and elevates adversary trainers from casual to competitive status.
Several Pokémon in SG/SS have been tweaked to make them more effective in battle. Competitors will take advantage of this by adopting novel techniques that you won't anticipate. Better come up with your own ideas.
8. Pokemon Blaze Black / Volt White 1 & 2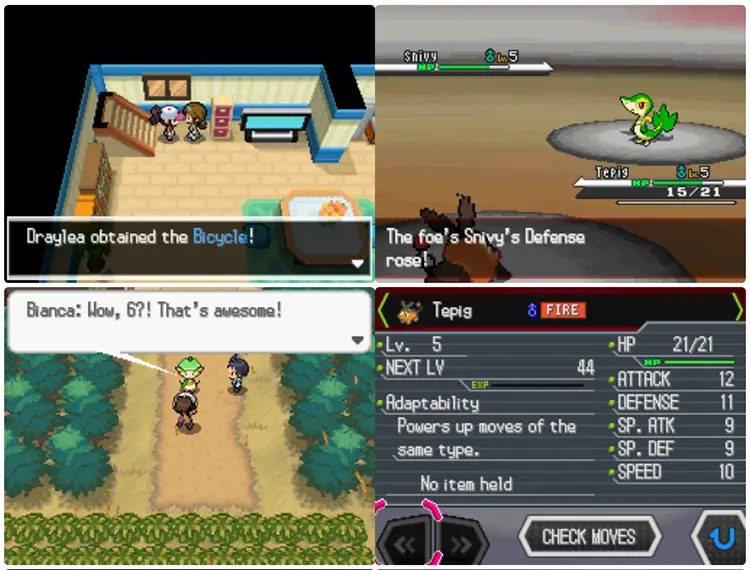 Drayano has also released a Pokémon Black & White hack that features many of the same excellent features as his other hacks.
fair yet high difficulty curve, aggressive AI, and team configurations worthy of actual competition.
649 Pokémon may be found throughout the game, with most of them available before you even reach the Elite IV.
You're required to put together the greatest possible squad.
Challenge Mode is also a great option if you're searching for a little more action.
7. Pokemon Reborn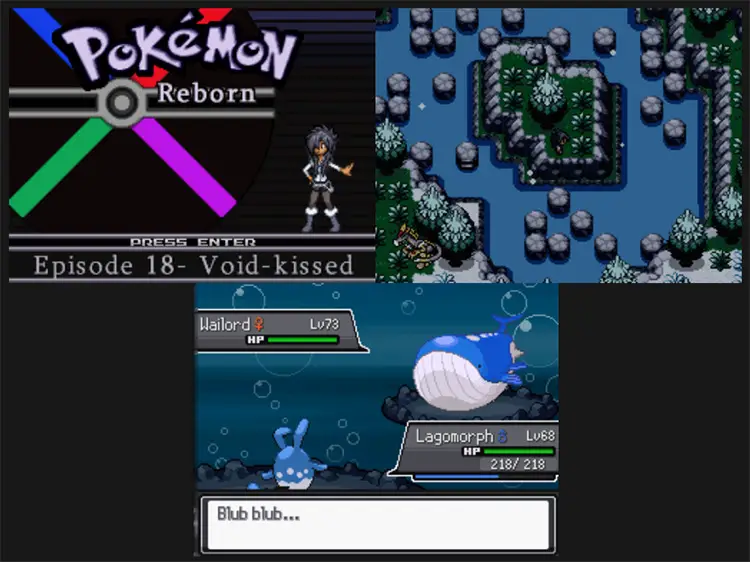 Some individuals enjoy games that they can play for weeks on end.
You might enjoy Pokémon Reborn if that describes you.
807 creatures, 18 types of gyms, and a huge globe await you — but you'll encounter some challenges.
Many crucial battles in the game include level caps in order to discourage players from grinding their way through the game's obstacles.
You'll have to get creative and come up with new ideas as a result. A variety of tactics can help you make the most of commonly neglected Pokémon.
If the tale gets too edgy, that's just part of the difficulty.
6. Pokemon Rejuvenation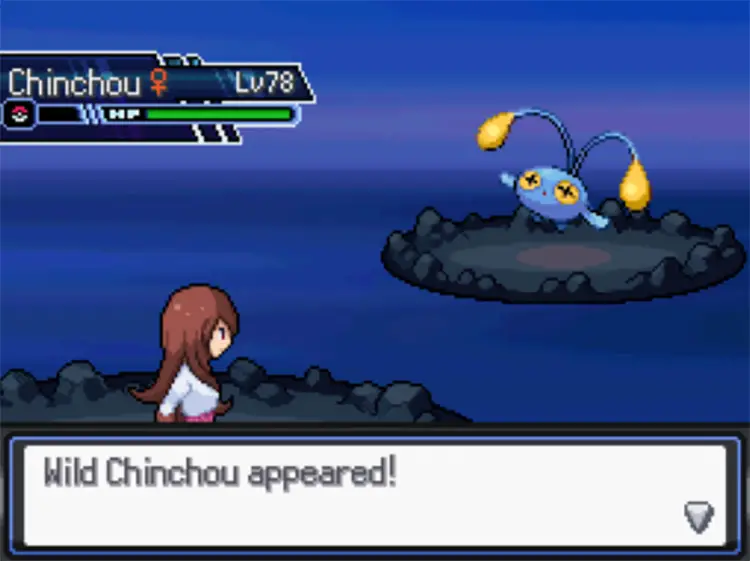 Those who like Pokémon Reborn but found it lacking in difficulty may want to give Pokémon Rejuvenation a try.
As a Pokémon fan-game, it's based on Emerald, although the engine is distinct.
The game has three difficulty levels, including Intense, which won it a spot on the list of the best games.
More often than not, you'll face fully-evolved Pokémon, and they'll come at the most inconvenient of times. In addition, they'll have considerably greater coverage, which keeps trainers on their toes.
5. Pokemon Dark Rising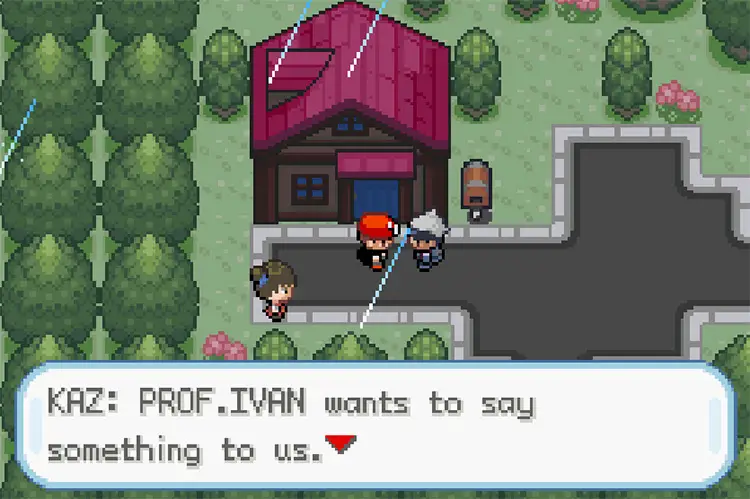 Since its first release, Pokémon Dark Rising has been giving folks nightmares.
As a result, the game is very difficult and frequently unfair to players.
The only way out is to put in the time and effort. If you're lucky, you'll still be able to get away with it.
Pokémon from Kanto, Johto, Hoenn, Sinnoh, and Unova may be found in this ROM hack of Pokémon FireRed.
There are many opportunities to meet new Pokémon in this game because even Nurse Joy challenges you to a battle. Seriously.
In spite of the game's flaws, it is widely recognized and enjoyed by a big audience.
4. Pokemon Emerald Kaizo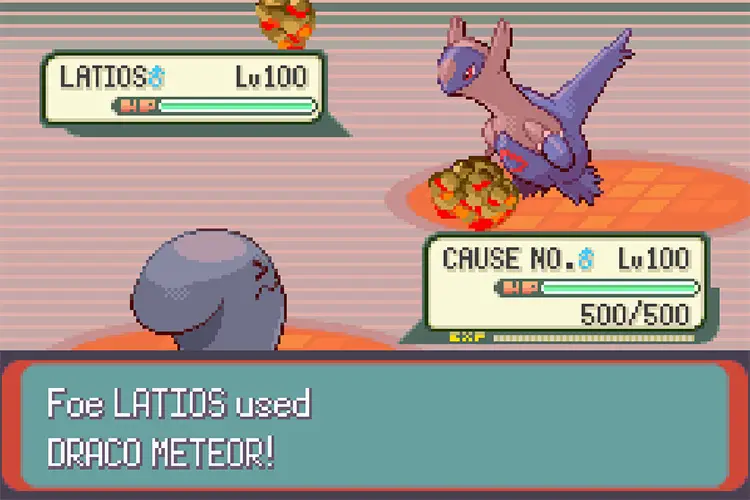 Pokémon Emerald Kaizo is one of the most well-known "hard ROM hacks" since it retains the original game's plot and advancement while significantly raising the difficulty.
It's going to be a lot more difficult, and it's going to happen more frequently.
Trainer teams were restructured and their locations made more difficult.
In doubles, you'll also come across well-planned partnerships that you didn't expect.
In this hack, battles aren't the only thing that's unique. The Seafloor Cavern and ice-sliding riddles are considerably more difficult.
If you persist, you'll be able to brag about your efforts.
3. Pokemon Radical Red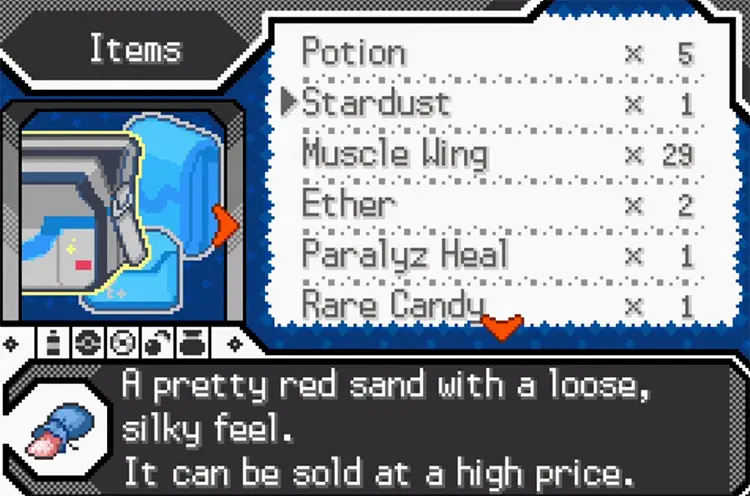 Pokémon Radical Red, a hack of Pokémon FireRed that includes Pokémon up to Generation VIII – and even certain moves from the Isle of Armor DLC for Pokémon Sword & Shield – caught my eye when compiling this list.
New Raid Battles, improved QoL, and an extended TM list is also included.
However, the essence of Pokémon Radical Red is still a difficult hack.
Enemy team configurations make extensive use of all of the hacked Pokémon, which makes them difficult to predict and counter.
The fact that you can't even utilize items when battling Gym Leaders and other boss-level adversaries doesn't help either. So, yes, this is a difficult one.
2. Pokemon Renegade Platinum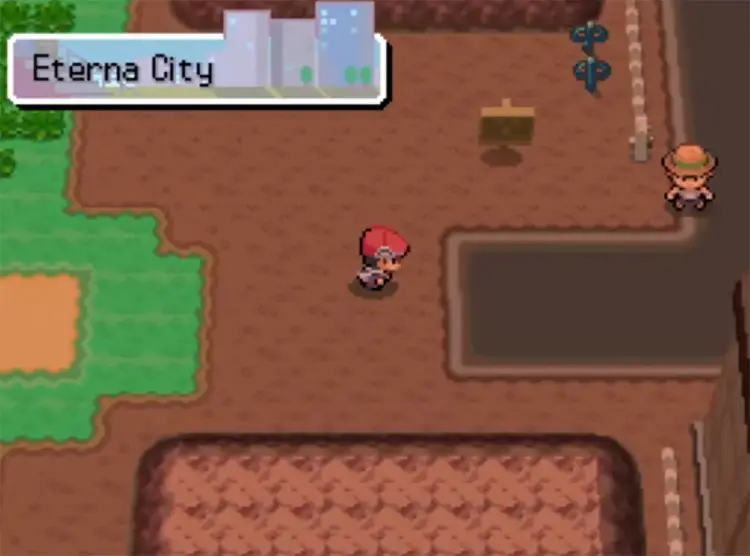 Drayano, a renowned hacker, has released a new version that's one of the best yet, and it's just as difficult.
All trainers have been reworked and "boss" fights have been ratcheted up in this Pokémon Platinum ROM hack, which allows you to catch all 493 Pokémon in a single game-the majority of them before you reach Elite IV.
The map has been altered such that only HMs like Surf and Rock Smash are needed to cross the globe, a departure from Drayano's customary practice of making paths more dangerous.
It has an excellent balance of challenge and interesting gameplay. However, it's still more difficult than Platinum.
1. Pokemon Vega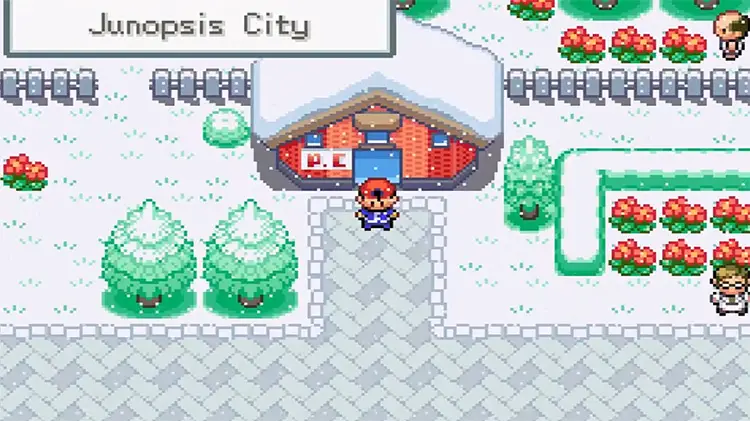 This ambitious hack of Pokémon FireRed by a Japanese team, which was then translated into English by a group of fans, has to be the fairest while also being the most difficult.
Through the use of powerful hold goods, a boost to the opponent trainer's AI, and the ability to completely heal their Pokémon, this hack gives the opposition more strength.
With better team compositions and a few off-type wildcard Pokémon, the Gym Leaders are also more likely to surprise you with their abilities.
Pokémon Vega is a must-have if you're looking for a great soundtrack and a fun adventure in Tohoak.