Netflix has released a new batch of The Way of the Househusband stills, confirming that Season 2 will launch in January 2023.
The anime adaptation of Kousuke Oono's The Way of the Househusband (Gokushufud) manga is getting a second season, which will release in January 2023, according to the Netflix Tudum Japan Livestream event on Sunday.
The upcoming season will feature a revolving door of staff and cast members.
Oono debuted the manga on Shinchosha's Kurage Bunch website in February 2018, and the tenth volume was released on July 7. The manga is published in English by Viz Media, and the eighth volume was released on August 16.
The manga's live-action series premiered in October 2020. On May 27, a six-part epilogue special aired. On June 3, a live-action film adaptation was released in Japan.
The Way of the Househusband is based on Kousuke Oono's manga of the same name. It follows Tatsu, who was previously a formidable yakuza boss known as "the Immortal Dragon."
Tatsu gives up his criminal life to support his career-driven wife, Miku, doing housework and completing various household jobs.
The manga was previously translated into a live-action television drama that aired on Japan's Nippon TV in late 2020 for ten episodes.
In the summer of 2022, a live-action Way of the Househusband feature film will be released.
The Way of the Househusband Returns to Netflix Next Year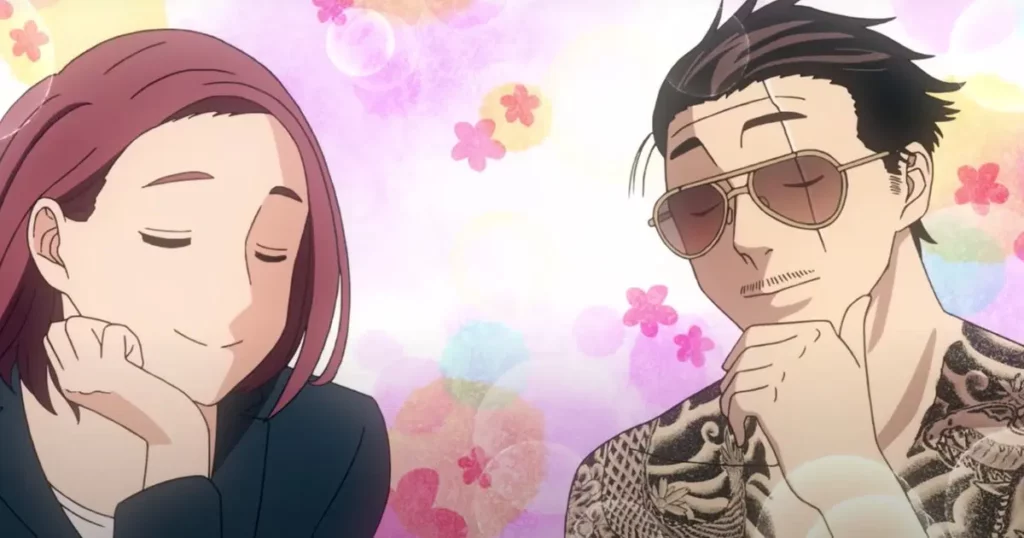 The first season of Netflix's anime version of The Way of the Househusband was divided into two halves of five episodes each. Part 1 premiered in April 2021, followed by Part 2 in October 2021.
"He was the yakuza's most ferocious member, leaving a trail of underworld legends in his wake. He was dubbed "the Immortal Dragon." "an official anime synopsis states. "But one day, he stepped away from it all to pursue a different path: that of a househusband! The curtain rises on this warm-hearted yakuza comedy!"
The Way of the Househusband: Season 1 on Netflix was well-received by audiences. It currently scores a respectable 7.52/10 (part 2) on MyAnimeList, 7.3/10 on IMDB, and 83% on Rotten Tomatoes.
Who will star in Season 2 of Way of the Househusband?
"As in season 1, the series will be directed by Chiaki Kon, with series composition by Susumu Yamakawa and animation production by J.C. Staff.
The cast also includes Kenjiro Tsuda as Ryu, Shizuka Ito as Ryu's wife, Miku, and Kazuyuki Okitsu as Ryu's younger brother, Masashi. New characters will appear in Season 2, including Torajiro's younger sister, Toraharu." – Comic Natalie.
While the first season's cast has yet to sign an extension to continue with the second series of episodes, the English dub cast is expected to return for the show's following season.
Jonah Scott as Tatsu; Laura Post as Miku; Andres Paul Ramacho as Masa, Tatu's former underling in his yakuza organization, now his hapless assistant; Ben Pronsky as Torajir, a rival yakuza boss whose gang was dismantled by Tatsu and who now runs a crepe truck after being released from prison; Laura Stahl as Gin, Miku and Tatu's cat, who comments on her owners' lives when they are Keith Silverstein, Barbara Goodson, Billy Kameez, and Jason Marnocha all offered extra voices for the show, and they'll probably be called back for more.
What can we expect from the second season of Way of the Househusband?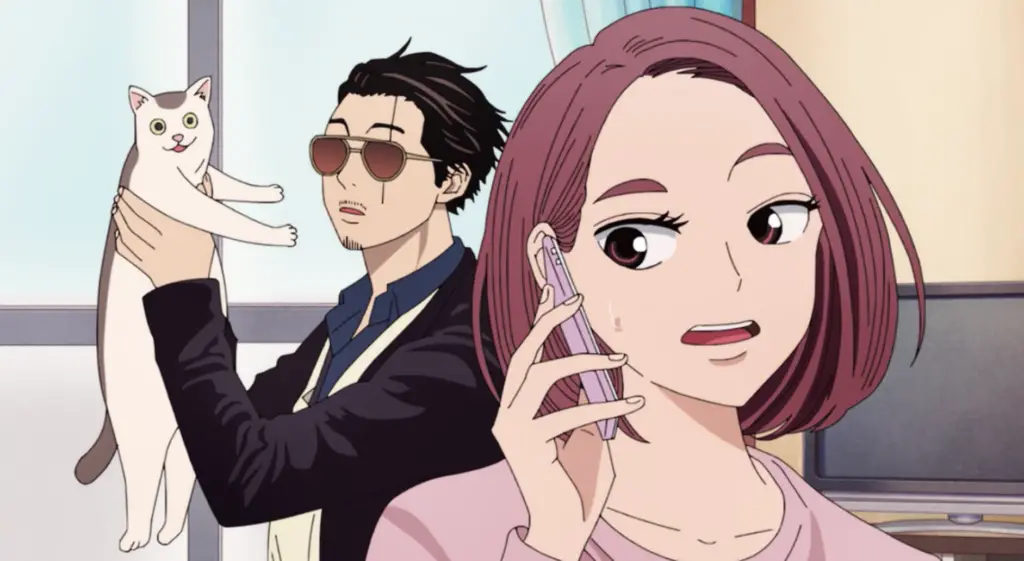 Because the episodes of the series generally combine the mundane (Tatsu has a birthday, he goes grocery shopping, he becomes obsessed with killing a cockroach that has infested his home) with the fantastical (Tatsu ends up in a cook-off with his now professional chef former yakuza rival, he finds himself being investigated by the police, who don't believe he's gone clean, he has to use his skills as "the Immortal Tatsu" to play company party Santa
Expect more adventures from Gin, whose intellect is hidden from her owners, more one-off experiences from Tatsu, who will deal with the world, and a little more about Miku's design job, but a lot more about her wonderful marriage with Tatsu.
More visits from Miku and Tatsu's relatives are anticipated (we met Miku's father in the fourth episode of the show), and the couple will continue to journey through the world while dealing with Tatsu's history.
Whatever the show has in store for viewers, it is sure to captivate them.