Fans of SK8: The Infinity can now breathe a sigh of relief. No Border animation studio and Studio Bones recently confirmed that new SK8 production is underway. This project will likely be SK8: The Infinity Season 2. 
Although the series' debut season was plagued by production problems, it still managed to be a huge success. 
Fans are anticipating that the skating competition will be even more intense when the anime returns to screens. 
When will the second season air? These are the most recent details.
SK8 The Infinity, a Japanese anime TV series about skateboarding (a Japanese adventure sport), is available. Studio Bones produced the first 12 parts of this series. 
This project was directed by Hiroko Utsumi, one of the most talented directors. The first episode aired on January 10, 2021. 
Its season finale aired the following year on April 4. A manga adaptation of the anime was also announced in March 2021.
SK8 Infinity Season 2: Renewal Status!
With its amazing visuals, captivating storyline, and thrilling skateboarding scenes, the first season of anime shocked everyone. It received a fantastic score of 8.04 on MyAnimeList and is currently ranked #504. 
It is also ranked #474 in popularity with more than 348K members. The return of anime was therefore almost inevitable.
The news announced that Studio Bones and No Border animation studio were working together on a new SK8 project. 
It could be SK8 The Inifinity season 2. Sources also suggest that this project could be a movie. They released a teaser that featured all of the characters to hype up this project.
What's next?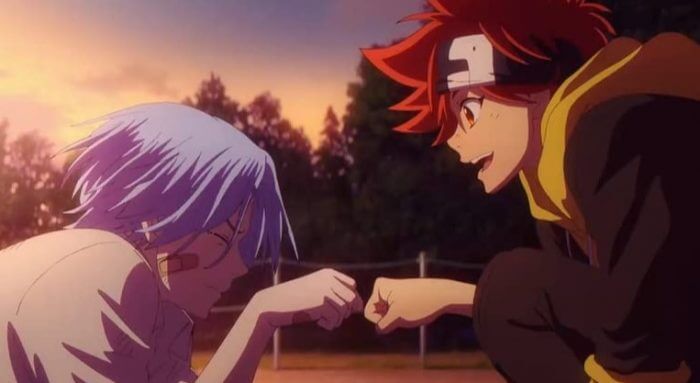 The finale of this exciting anime about skateboarding showed Langa winning the tournament after Adams was defeated. He reminded Adams that skating was his main purpose. 
Langa celebrated his big win with his friends. Shadow was really upset to learn that the florist he loves is actually seeing someone else. 
After the credits scene, Tadashi said to Adams that he hadn't sold him out but now he must behave like his dog.
Langa will now be participating in the S Downhill Skating competition in Tokyo as part of SK8 The Infinity season 2. 
They will also have the opportunity to meet other skaters in Tokyo. The new season will see Koyomi begin her journey in skateboarding. Fans can also expect an episode about snowboarding.
SK8 Inifinity Season 2: Release Date
The production of the anime's 2nd season has already started. It is probable that new episodes won't take too long to reach the screens. 
If production goes on without interruptions or delays, then SK8 The Infinity Season 2 could be released in Winter 2023. 
This section will be updated as soon as the official release date is known.