Despite gaining huge popularity and receiving fresh content updates, The Sims 4 has been available for nearly six years.
The graphics are beginning to age, despite the cartoony look slowing down the process(and all is waiting for Sims 5 details).
Fortunately, Sims lovers in the fandom have always been a rich place for enthusiastic modders. They are always working on improving the game's features and, more importantly, its appearance.
This is typically achieved by an amalgamation of altered graphics effects and new textures, usually in the form of customized content, which is either real-life or based on the game's clay-like style of art.
The variety of options could make mods seem like an overwhelming task, which is why I've created this list of the top graphics-enhancing mods to improve your game's visual appeal.
However, I've also included some options for avid mod-heads in the crowd too. Enjoy!
18. Love Shade Vogue by HazelMine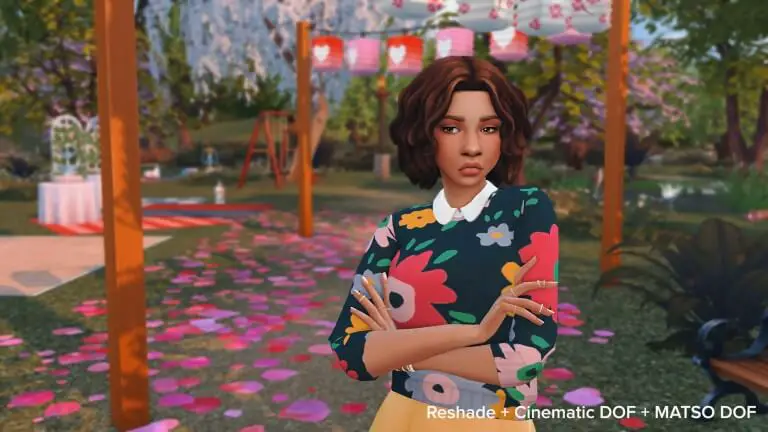 The ideal recolor set to create an original Indie film that is full of love and excitement.
This preset can be used in conjunction with ReShade to dress up your Sims game to look lovely. 
This preset adds an effect that is cinematic to your games, increasing the drama of life's most exciting moments.
Do not go through the lengthy trial and error process of creating your custom preset.
You can add a touch of excitement to your camera when you design your Sims life and watch how they unfold.
Increase the brightness of colors and brightness without blinding yourself with the wrong white balance by using this expertly-crafted set of presets.
17. K505 Mod from K-Hippie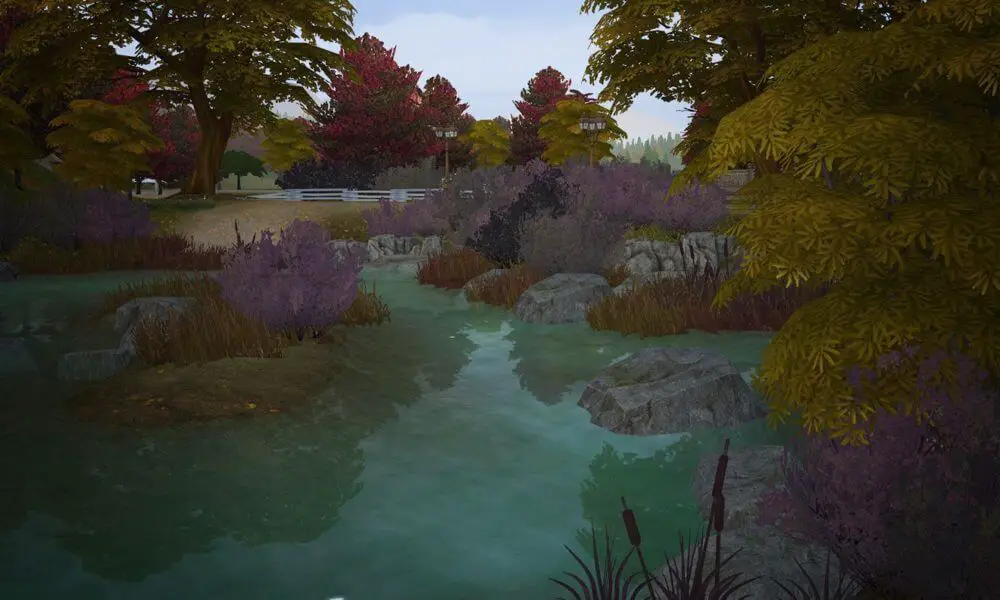 Prepare to experience the Sims like never before using these new textures designed to make realistic even the smallest of things, like rocks!
Are you fed up with flat, lifeless grass or rocks that look like chunks made of clay with a sloppy shape? 
This mod includes everything you require about features for the terrain. 
Since the update was made through EcoLifestyle You can now have a higher-quality fill of sands, rocks, and grasses!
The environments were so boring before! They were dull and almost lifeless. this mod injects new life into the world.
From the darkest corners in Forgotten Hollow to the destroyed paths in the Realm of Magic, find amazing detail in every single one of the pixels.
You'll find your rocks hard and sharp Your grass will be soft and welcoming to feet and the dirt…well filthy!
16. K606 Mod from K-Hippie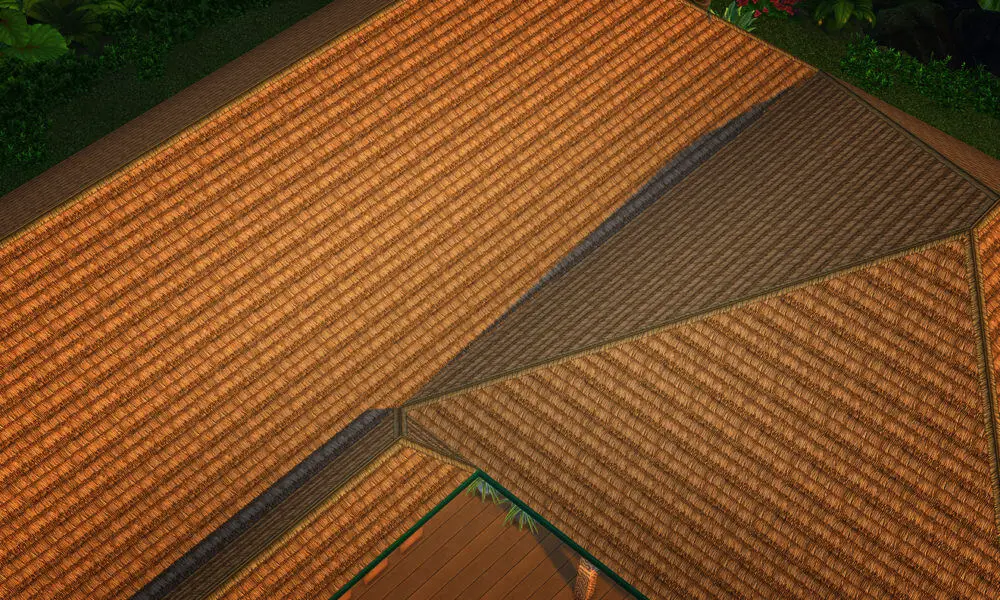 Continue to make improvements by adding real-looking roofs and foundations which will let your Sims exclaim with delight.
Why not just focus on the terrain when you're enhancing your surroundings? 
The homes should be a part of the world we're sliding into. This modification replaces foundations and roofs, bringing your buildings to life with stunning detail from top to bottom.
Our world is only as sturdy as its foundation and these new foundations are the perfect start to making your world more beautiful.
Begin from the bottom here and then offer your Sims the dream house that …*cough cough*..they've always wanted.
Add an exterior that rids your home of that clay-based look but doesn't force you Sims into the world of reality.
15. K707 MOD by K-Hippie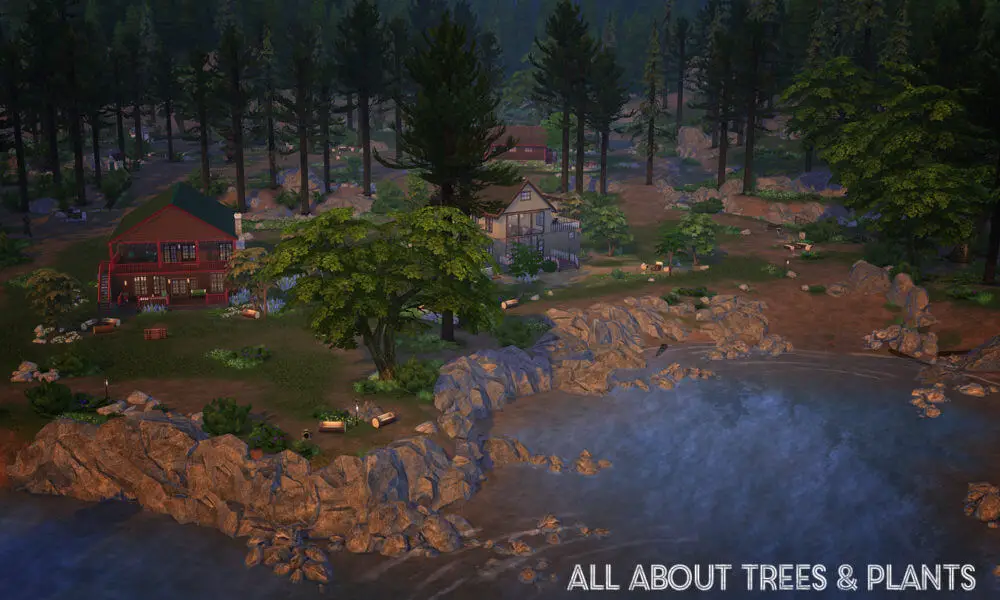 With a blink, The world around you pauses and is enlivened by fancy plants and bushes.
Give your outdoor space a bit of tenderness with this texture alter. Revivify those boring, flat plastic trees and bushes. 
Let your Sims slow down and take a sniff of the roses, and then have an even better photo to share for it!
Plastic is detrimental to the planet! Eliminate it with lush, green trees that feel like you could climb them.
The shrubs and bushes appear larger and more realistic. From the fronds to the number of flowers, this modification will only enhance them.
Let your Sims have fun in the outdoors for the first time! That hermit was sure to know what they were talking about!
14. Vibrance Reshade by MissLollypopSims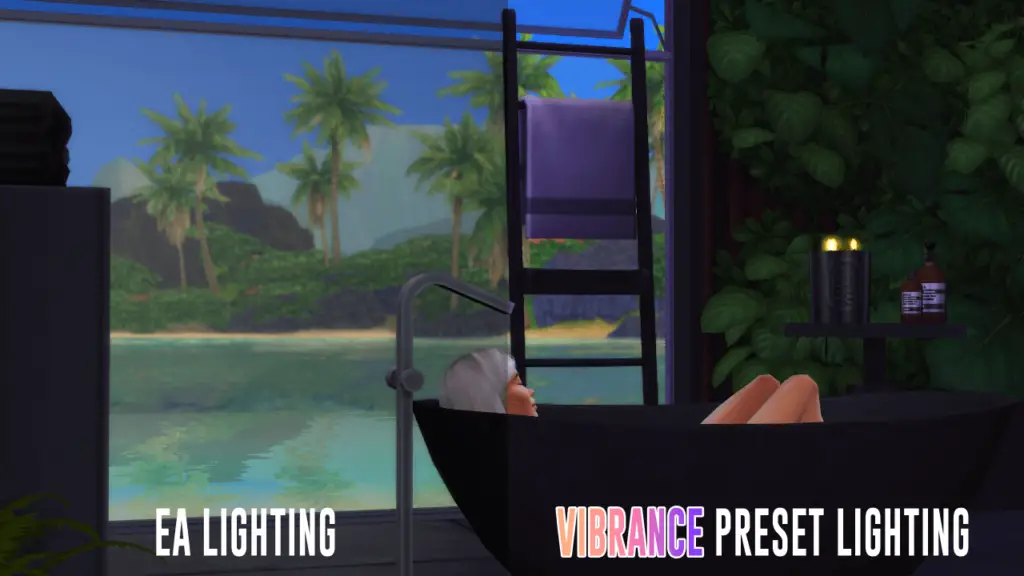 The perfect color for your next romantic trip to Sulani. Take a dip in the sun and soak up the glow of each other.
One of the numerous custom pre-set shades you can choose from. This one will enhance those warm and sunny days with the stunning sunset on the beach.
Include the sun's kiss in your entire game and let summer be a part of your Sims wherever they go.
Avoid the learning curve of ReShade by using this well-balanced and warm preset.
You can give your Sims the warm, sunny days that you know they deserve!
13. "About Face," by Pyxis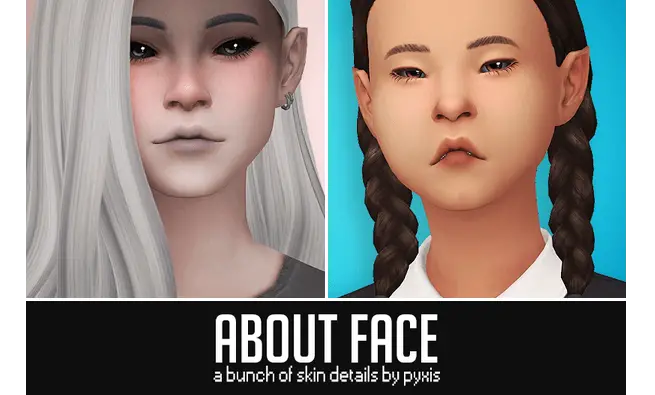 Change from flat with no life to distinct and vibrant! The facial details can help you capture the smallest details in your Sims.
This mod provides an additional layer of customization on your Sims. It is available in the Tattoos and Skin Details as well as Face Paint categories, you can dapple your Sims with shadows and highlights. 
Sculpt the faces of your Sims to perfection and then capture the tiny piece of them.
The pull-to-sculpt option in Create-A-Sim is awesome and all, but it lacks the depth of this mod.
Then, you can capture that tiny shadow that is visible beneath the brow bone of your Sim or enhance and define their cheekbones by adding highlights.
Create more unique and diverse Sims that keep your world alive and evolving!
12. ReShade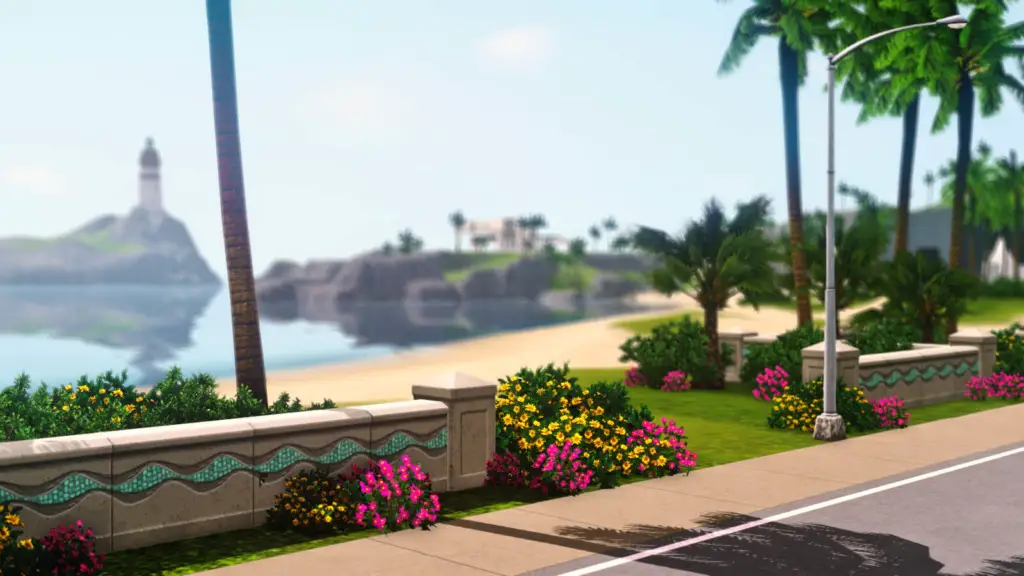 ReShade isn't a mod, but rather a graphic injector that can be used with many games.
It lets you modify effects such as chromatic aberration, lighting, and a variety of other visual effects.
Playing with the program's settings will eventually result in the best look you want but it's an extremely tedious trial-and-error procedure.
Most people download presets shared by other people.
This isn't the most important feature on the listing, yet it's important to be understood before taking an in-depth look at the top presets that are available on the internet.
11. Pixelore's Drama ReShade

A very popular set that is used in Sims 4 players is Pixelore's Drama ReShade, which lends your game a cinematic look that is similar to something that was released in the mid-2000s.
Light sources appear much brighter as if your game was recorded on an actual camera.
This effect is also a way to highlight Sim's facial features due to the light reflection on their faces.
This is a great preset for creating storytelling-style screenshots as well. It is available in night and day versions to make it easier to set up.
10. Honeybodies Nostalgia ReShade Honeybodies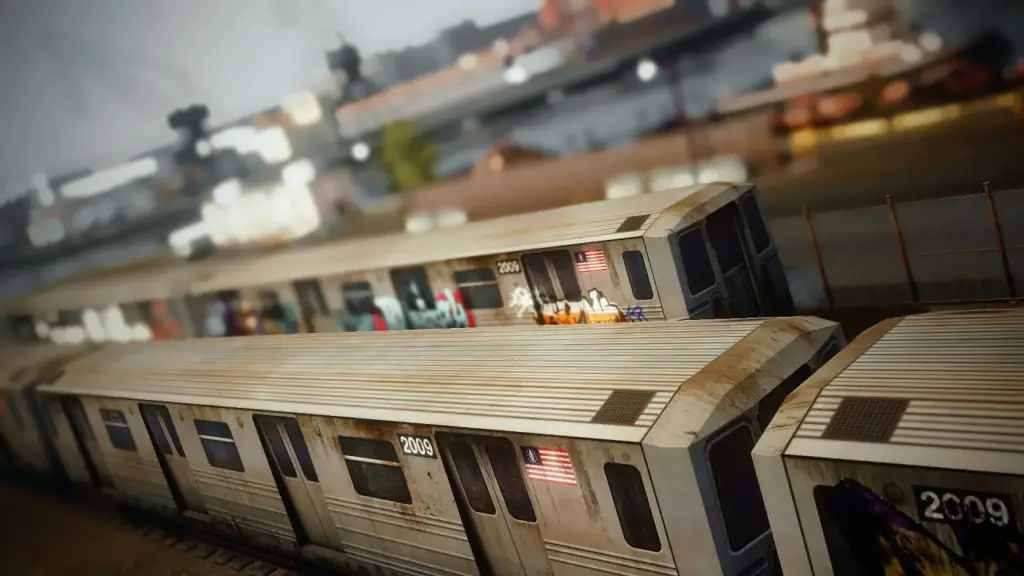 Another popular ReShade pre-set is this nostalgic, melancholic one from the creator Honeybodies.
It provides your game with the look of old photographs that you made using a disposable Kodak camera in the 1990s, and which have lost some color with time.
Your Sim is likely to have a photo that looks similar in the drawers inside their bed.
It's perfect for creating stories in your pictures and also creating a game that looks dramatic. The sepia filter is not required.
9. ReShaded Milk and Money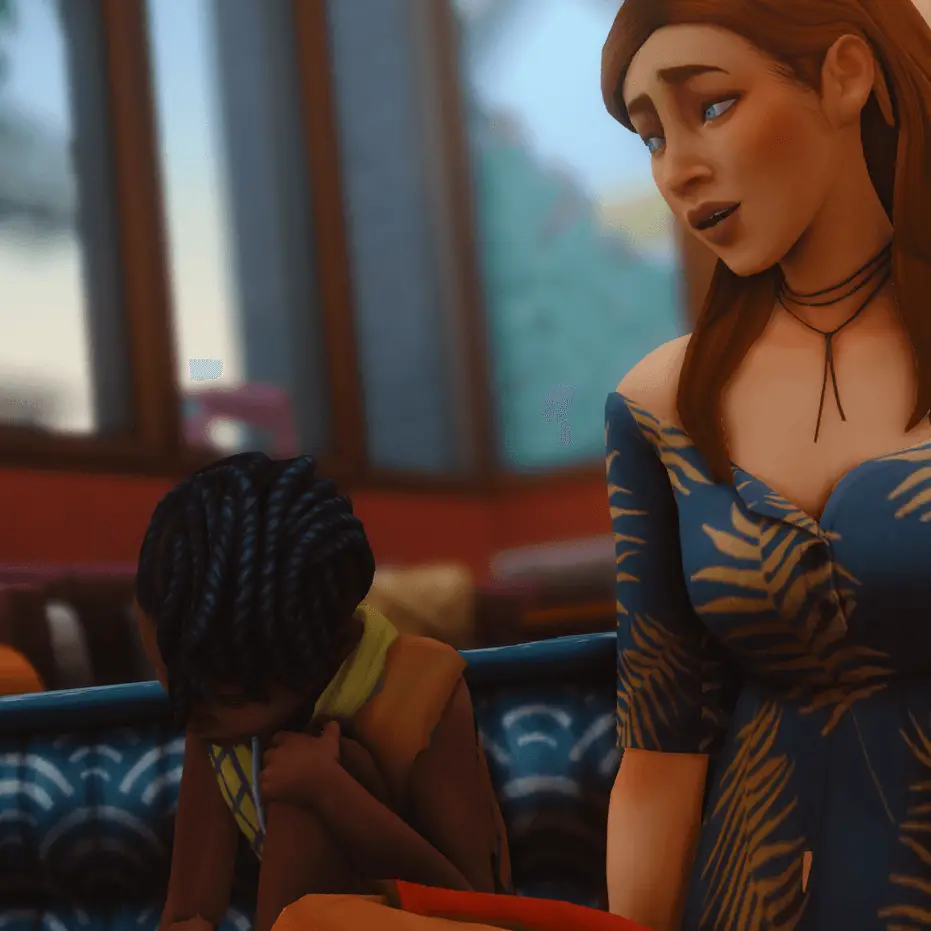 If you prefer a more cozy, warm feel in your gameplay, this Cash and Milk ReShade from Midpoosimmer is your best choice.
This is why you can make heavy use of the focus effect, blurring out faraway backgrounds as well as giving the game an edgy photo-like appearance.
It's a dream to shoot photos that show your Sims having fun with their family and friends. It's up to your personal preference.
If you and your Sims could share this on social media, it's safe that they'd receive a lot of likes.
8. Clear Bloom ReShade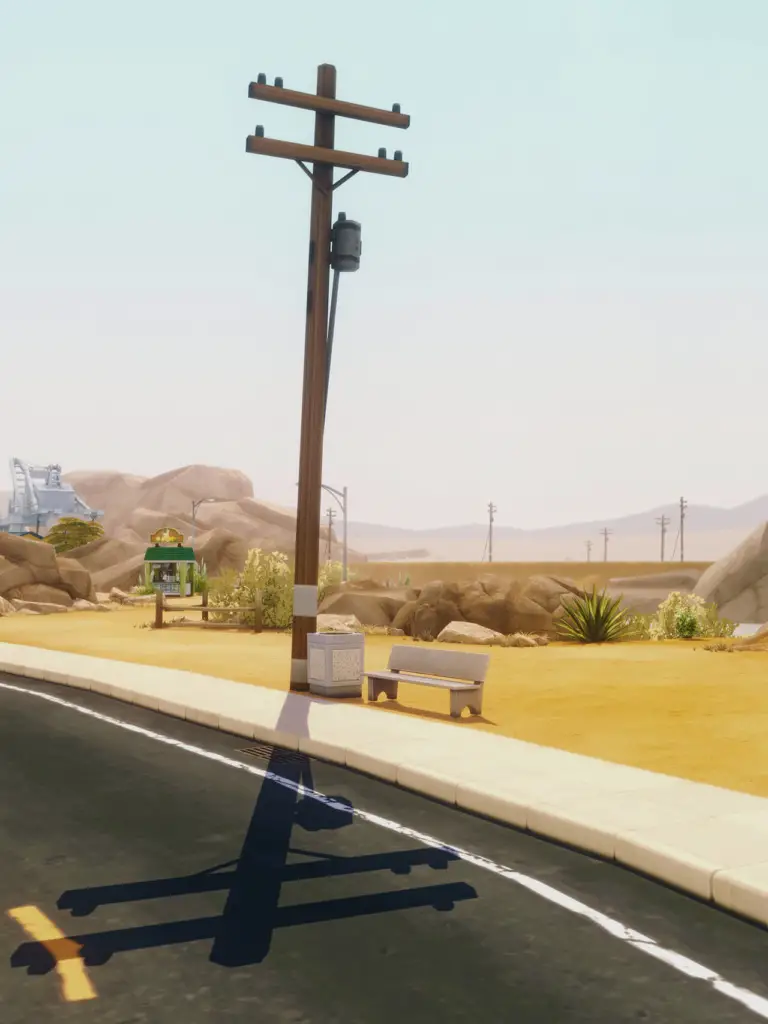 The most flexible preset I've come across that's appropriate to be used for games rather than for screenshots can be found in Clear Bloom by creator Amoebae.
This ReShade can make your game appear vibrant and colorful in a way that the basic game simply can't do.
It's also fairly discreet, which makes it ideal for those who need you to provide your sports a little appearance.
This is also among the easiest presets to comprehend and edit if you're comfortable opening ReShade periodically to tweak it.
This allows you to create an individual look that is tailored to your preferences without having to dig so deeply into the software.
7. Stealthic's Hair Mods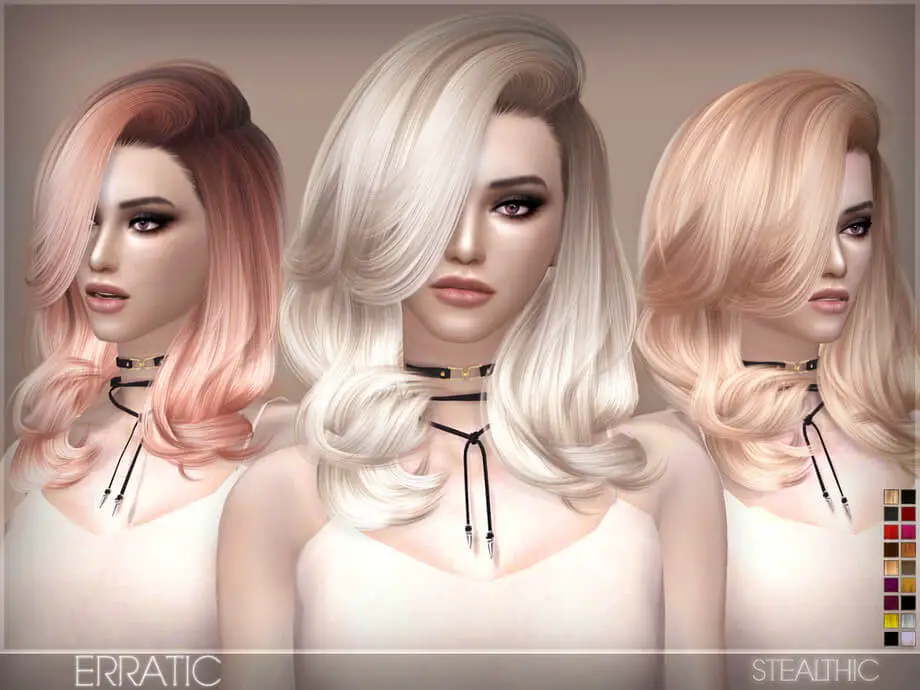 In Sim's many customizable features hair is among the most important aspects of their overall appearance.
We've provided an extensive list of hair-enhancing options to use in Sims 4, but this one certainly deserves to be mentioned as an enhancement to graphics too.
Proficient creator Stealthic provides a variety of extra hair swatches available to utilize in CAS, with an upscale and authentic look than standard.
It's also known to members of the public as "alpha" CCC.
Though originally intended to complement hyper-detailed eye and skin textures, they look right when combined with the game's cartoonish appearance.
These extravagant hairstyles are great for Sims who have a strong online presence and for vampires who have an eye for extravagant, and also for Sims who make use of lots of hair conditioner.
6. Hair Physics Simulation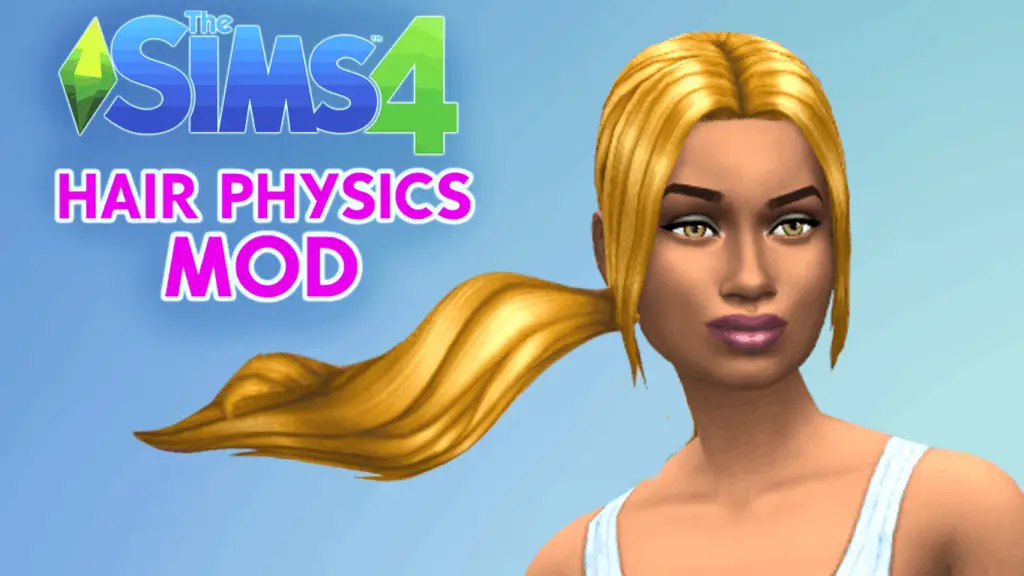 If you're gaining more hair in your CAS, don't overlook the opportunity to allow it to move.
The mod created by GuiMerman_Z creator alters the rig of a Sim, the "skeleton" which controls their movement and joints.
As a result, many hair types will shake when they walk, run or dance. Immersive!
Fortunately, the majority of CC hairstyles are constructed upon basic rigs. Therefore, they'll all be enhanced with the new hair's physical properties.
5. Encore Eyes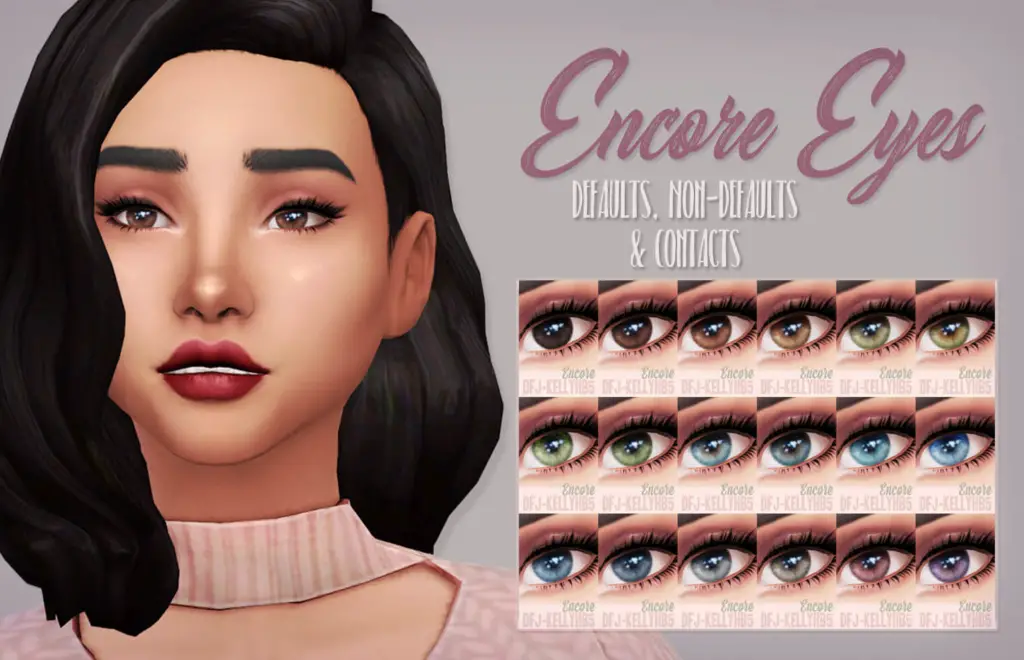 In the words of William Shakespeare, the eyes are the windows to the soul.
This is why they are crucial in the creation of a Sim's style and style. It's not as If they weren't bizarre digital creatures that reside within your computer.
Encore Eyes by Kelly-Hannah is among the mods for enhancing your eyes available in Sims 4, because it allows you to replace all the eyes in vanilla with this vivid and detailed version.
It's much more enjoyable than simply adding them as additional Swatches in your CAS which you could also do. But you must use Encore Eyes for the maximum experience.
4. Kijiko's 3D Lashes

If you're making your eyes appear so much more beautiful it's a bit jarring not also to substitute the standard cartoony eyelashes with something more sophisticated.
Kijiko's 3D eyelashes are among the most well-known and highly suggested CC for giving your Sims stunning eyelashes which look amazing on both Alpha-looking Sims as well as more vanilla-friendly ones.
There's even a version created especially for children!
3. PralineSims' Eyebrows and Make-Up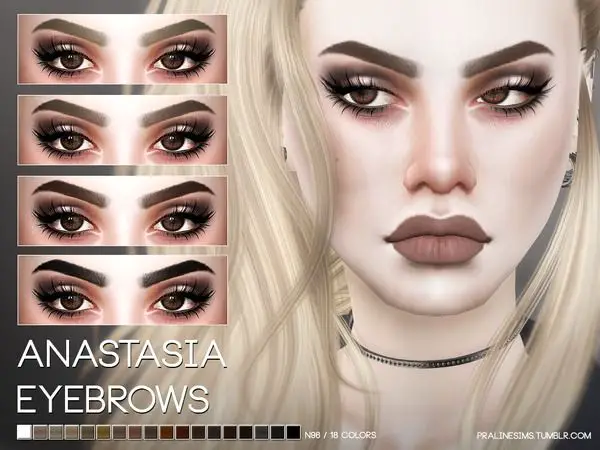 After you've experienced what tiny changes can accomplish in making your Sims gorgeous, you'll be able to keep yourself from taking the next step towards completing the transformation.
The well-known creator PralineSims offers a wealth of CC that can help make your Sims look more attractive. 
Included are important HD eyebrows, and even make-up to make them more realistic in their appearance.
If you're looking for matte or glossy lipsticks, sparkle in your eye-shadow, the perfect, picture-perfect eyebrows for influencers – you can find it all!
2. Luumia's Vanilla Skin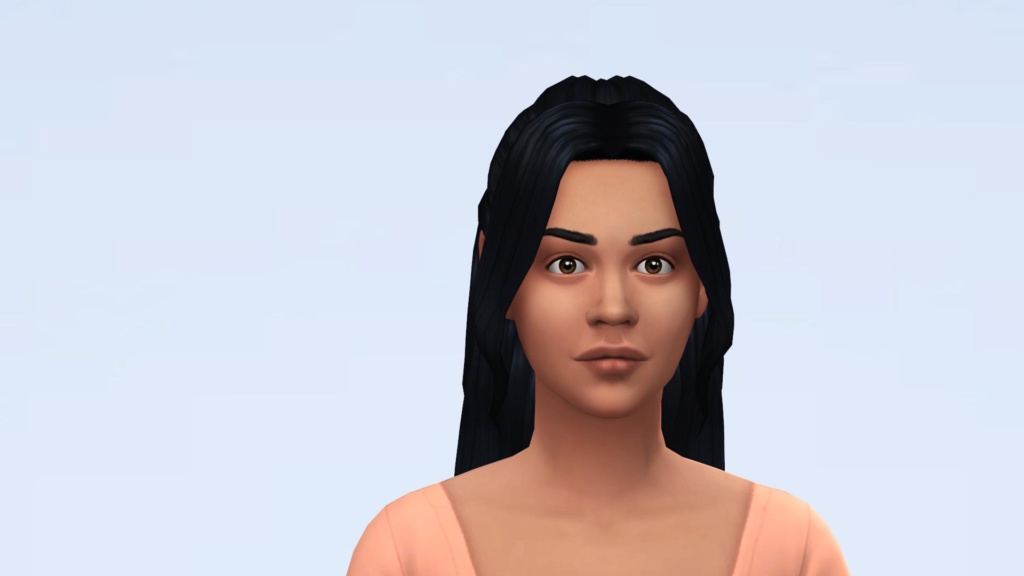 There's an incredible array of skin-replacement options available in The Sims 4.
There's a variety of things to choose from minor enhancements to highly-detailed alpha CC.
Lumia's Vanilla Skin belongs somewhere in between and enhances the overall quality and depth of your Sims skin while preserving the original game's clay-like appearance so that they don't seem out of place within the game.
This lets you play with various types of CC because the traditional and alpha elements of your CAS will perform well using this tone of the skin.
1. Modifications in HQ Mod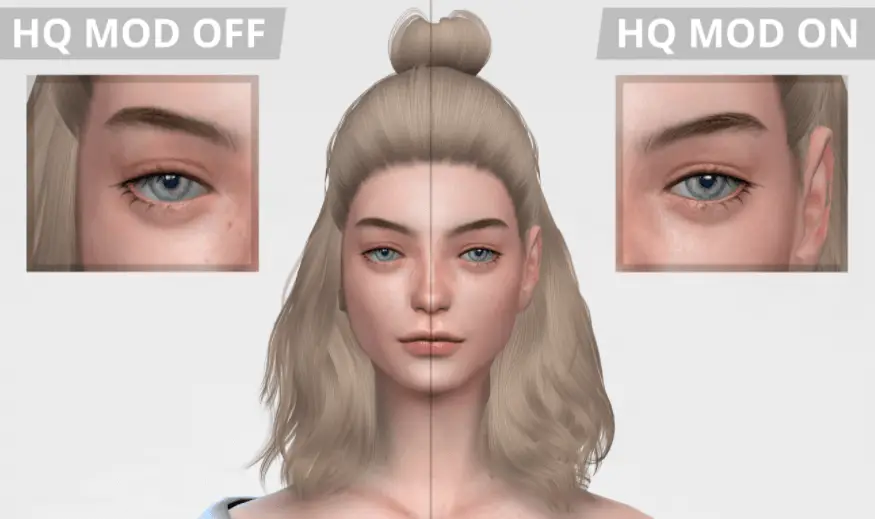 If you're looking to push the Sims world to the next level then you'll need the HD Mod.
This allows the game to load 4K textures, along with many other graphic elements.
It is typically used only for screenshots since it does not require users to swap every texture with HQ-compatible ones and can only be used with extremely powerful gaming equipment.
It's not a joke.
However, if you have an Nvidia GeForce RTX 2080 Ti connected to your computer, then it's worth putting in the time to acquire all the effects and textures you require.
Nothing can stop you from making a Sims 4 playthrough into an exquisite piece of eye candy.