Romance is a timeless genre. Filmmakers have made romance a central element in their stories from the beginning. It's been utilized in films, television shows, movies, and even anime. 
With this in mind, this morning I decided to find the most romantic anime streaming on Netflix. 
Due to the rise of streaming services online today, people are to watch movies from the comfort of their own homes. 
Netflix, of course, has the largest share of viewers. 
If you're contemplating watching romance-themed anime while with a group of your loved ones it is easy to invite them to your home and switch to Netflix. 
This list includes different romantic movies that range from love stories to sad and romantic anime, from romantic comedy to heart-breaking anime. 
Here's a list of the best romance anime on Netflix.
21. Your Name (Kimi no Na wa)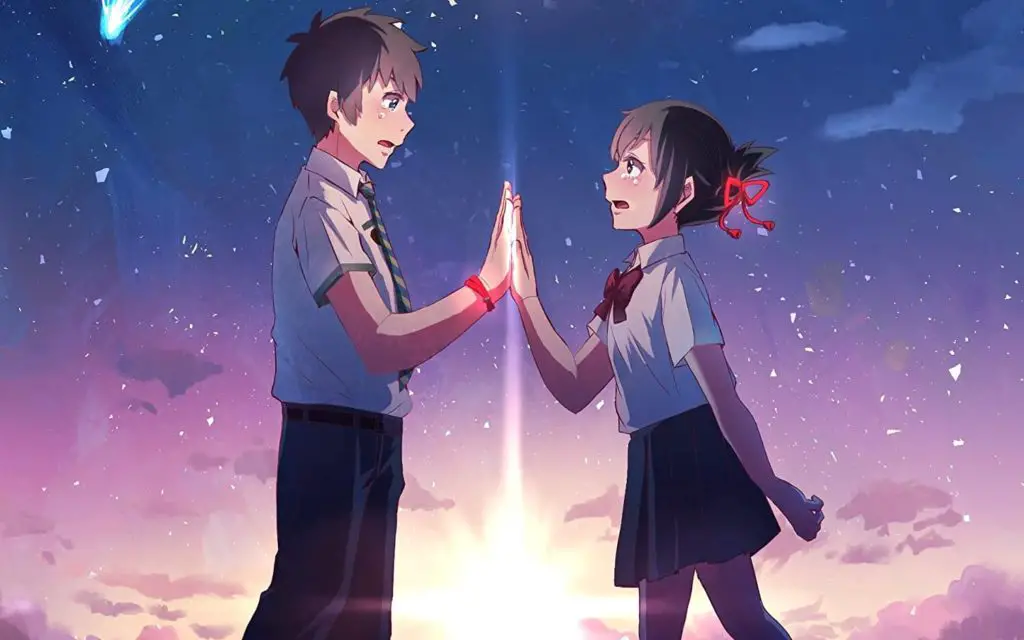 High school student Mitsuha hopes to leave her town in the countryside for the city of her dreams while Taki is a student at an elite high school in Tokyo. 
At night, while the comet passes over Japan, the two swap bodies. 
The switch continues to occur and, as the teens try to manage their lives, they begin to form a bond between them.
The body-swap premise of the highly acclaimed anime film is based on an old Japanese poem. 
In addition to the humor of the confusion enchanting and heartfelt anime romance includes aspects of travel time, merging Japanese traditions with contemporary life, and is accompanied by a dazzling array of images and stunning music by RADWIMPS.
20. Toradora!
Ryuji is a high school student that is plagued by menacing looks even though he's a kind and caring person. 
When Ryuji and Taiga the petite, but gorgeous girl, discover they're interested in each other's friends, they reluctantly accept to assist each other. In between their plans, an unlikely friendship blossoms.
The 25-episode emotional relationship, friendship, and thrill ride of Toradora! is virtually impossible to beat. 
The Will-They-Or-Won't-They element (and by that, I'm referring to everyone in this show lol) lively characters, wild hijinks, an uplifting atmosphere, and a touch of drama – this is a Netflix Romcom-inspired anime series that never gets bored of feelings!
19. Clannad
Tomoya is a high school student who has lost himself since his mother passed away and his father was absent from the scene. 
He has resigned from his basketball team and is at school to be a student. 
But when he comes across a girl who is named Nagisa and reluctantly agrees to assist her in reviving the drama club at school His life is about to be transformed for the better.
This romantic slice of lifestyle anime has two seasons and will draw you into the story and pull at your heartstrings every time  
Its characters make up Clannad's most appealing feature since it is a primarily character-driven show, and the well-timed comedy factor, heartfelt scenes, and well-crafted animation enhance the charm of the show.
18. Maid-Sama! (Kaichou Wa Maid-sama! )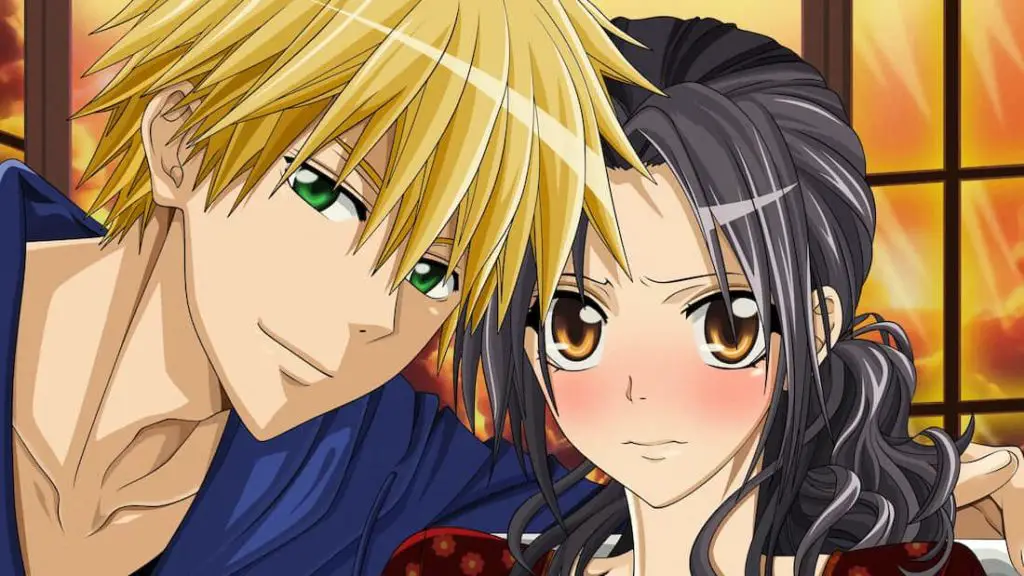 Misaki is the first female president of the student council in a school that is traditionally all-boys. 
Misaki is loved by her female teachers as well as minority female students.
However, males see her as a dictator who hates men. 
When the school's male alpha, Usui, discovers that Misaki is working in the Maid Cafe to help her family pay their bills and her name is in the hands of him.
There are several things to like about this rom-com animation, but the characters and their banter, chemistry, and chemistry are the heart and soul of the show. 
Maid-Sama! is romantic, humorous, and heart-warming.
It makes you feel good. 
Through the show's 26 episodes everything comes together to create a shoujo perfect that you'll be tempted to watch over and again.
17. Kaguya-sama Love is War
Kaguya is a wealthy heir and Shirogane is an aspiring workaholic who comes from a humble background.
They are both in the very top game. In addition to being smart egomaniacs, both have something in common: they're both in love with one another. 
Instead of confessing their feelings, they each attempt to convince each other into confessing the feelings they have first.
One of the most popular anime rom-coms available on Netflix is a battleground where the glory of two geniuses who are adamant about their work is at stake. 
The 12-episode series will charm you with fun mind games, dialogue battles, and hilariously awkward situations, and you'll be hooked on an enthralling story about friendship and teens learning to overcome their fears.
16. The Weathering Experience (Tenki No Ko)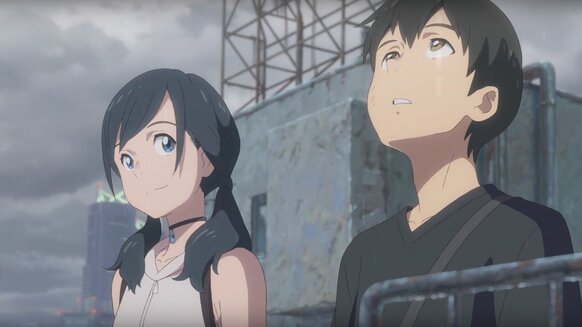 Hodaka left his home and went to Tokyo, where he was entangled in unusually heavy rain. 
He is befriended by an orphan, Hina, who has a unique ability that is the power to influence the weather through prayer. 
Together, they attempt for bringing the sun to Tokyo But Hina's abilities are not without cost and consequences that could be detrimental to the city as a whole.
This is a fascinating tale of lovers who are star-crossed with a fantastical element that is deeply rooted in Shinto tradition. 
The stunningly realistic visuals are truly bringing Tokyo alive and do well to this sad, uplifting anime film that you can stream on Netflix. 
"Weathering Together" examines the love of young people as well as the significance of families. However, it also addresses the subject of climate change.
15. Monthly Girls' Nozaki-Kun (Gekkan Shoujo Nozaki-Kun)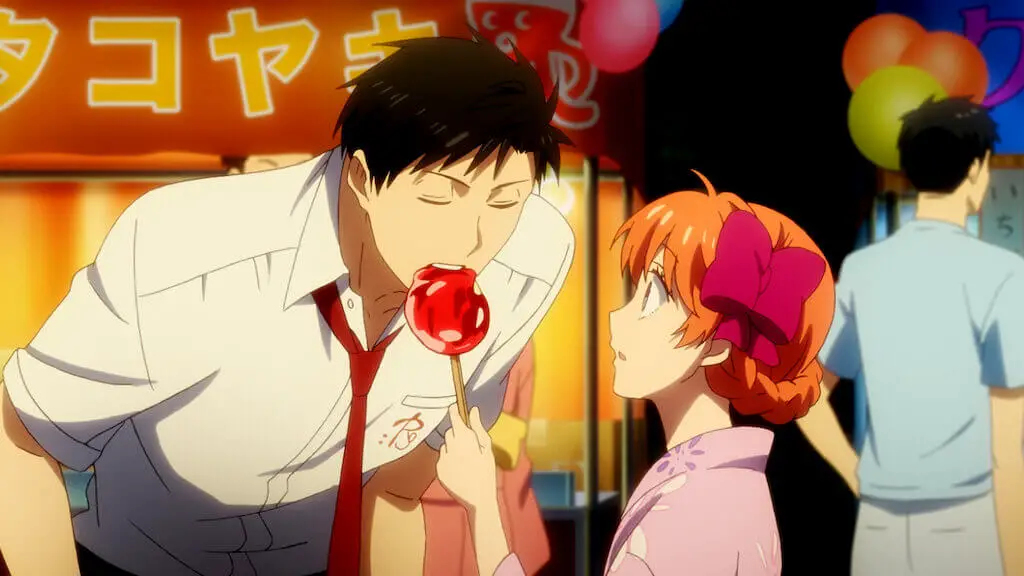 When high school student Chiyo finally admits her love to the uninitiated Nozaki He assumes that she's a fan and signs Chiyo an autograph. 
It turns out that Chiyo is a well-known mangaka shoujo, who publishes under the pen name of. 
Desiring to be closer to Chiyo, Chiyo ends up working for Nozaki as one of his manga assistants.
This is a refreshing, easy-going show that truly lives and breathes the relationship between the couple. 
There's no dull moment, and you'll be laughing throughout the 12 episodes, particularly those who are shoujo fans who appreciate subtle jabs (that don't come off as negative spirit) on the genre's absurd clichés.
14. Kamisama Kiss (Kamisama Hajimemashita)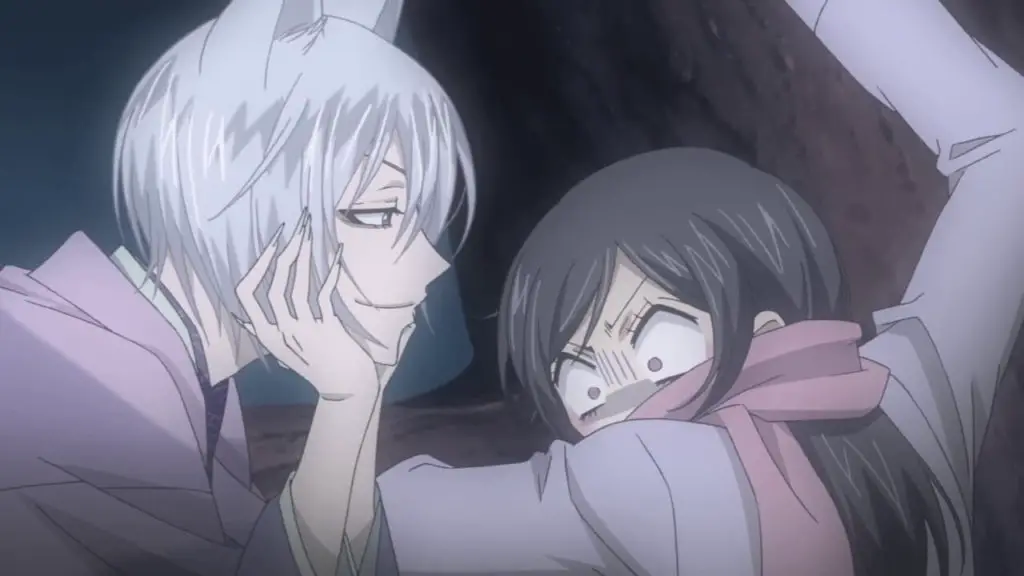 Nanami is left in a state of financial hardship and without a home after her father leaves town to avoid creditors. In the park, she sees an unlucky man and helps him.
In return, he gives her an apartment to stay in and gives her godhood. In her shock, Nanami is now a land god who lives in a temple, along with an elk spirit known as Tomoe as her sworn ally.
If you love romantic suspense as well as Japanese mythology, then you'll fall fast for this Japanese yokai-based anime featuring Nanami and Tomoe's love story at the center. 
The 13 episodes of the show will delight and make you smile, and tug at your heartstrings along the way. Kamisama Kiss is a charming anime that checks all the boxes that are needed for fans of shojo.
13. High Score Girl (Hai Sukoa Garu)
Haruo has bad marks and is not very good at sports, but he is an absolute pro playing video games. 
Haruo is a hardcore gamer who is often found in the local arcade, where he is matched with the quiet and rich classmate, Akira, who kicks his body during Street Fighter II. 
Haruo is determined to defeat her initially however, the two children gradually bond over their passion for video games.
This Netflix anime is a fantastic glimpse of the 90s' early gaming culture. 
The sweet love story of Haruo and Akira is a natural one and the nostalgic setting is sure to make you want to love it more. 
High Score Girl is a relatively short anime to enjoy, but it is filled with drama, romance, humor, and even a bit of gaming-related trivia.
12. Teasing Master Takagi-san (Karakai Jouzu no Takagi-san)
Middle school student Nishikata is tired of constantly being laughed at by classmate Takagi. 
He's always trying to get revenge on Takagi, but she manages to beat him up and is left red-faced. 
What happens if Nishikata ever gets the chance in making Takagi smile? and when will Takagi finally realize that there's more to her flirting?
Nishikata and Takagi are the heart of this animation. The cute couple, their love for their dogs, and their teasing, without an ounce of malice, will not waste time in winning your heart. 
From the beginning, the sweetness and tenderness of Master Takagi's teasing will grasp hold of your heart and will not let go throughout its 2 seasons.
11. The Love of Chunibyo And Other Delusions! (Chuunibyou demo Koi ga Shitai! )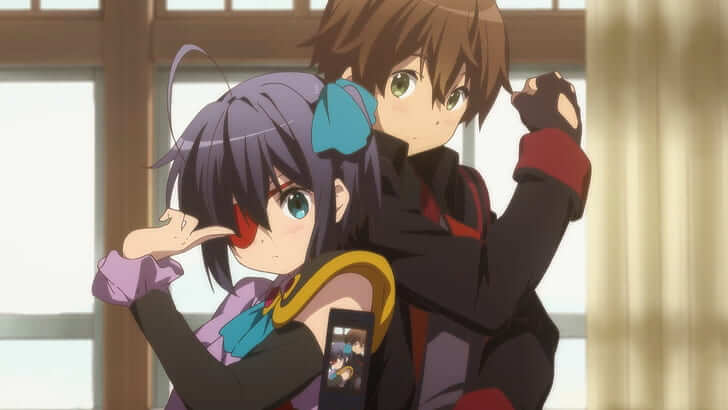 Trying to leave the high secondary school "chunibyo" (8th term syndrome) stage of dressing as the fantasy superhero "Dark Flame Master", Yuuta enrolls in high school, and no one knows who he is. 
However, to Yuuta and his plot to conceal his dark secrets, he meets Rikka, a strange girl who wears an eyepatch and has a chunibyo disorder that is hers.
This original and wonderfully animated show is a wonderful romantic comedy. 
However, beneath the cuteness, gags, and chunibyo antics, there is an emotional tale of growing up and using the power of fantasy to escape the pain of reality. 
The Love of Chunibyo and other delusions! will have you smiling, crying, and wondering what comes in the next chapter.
10. Violet Evergarden (2018)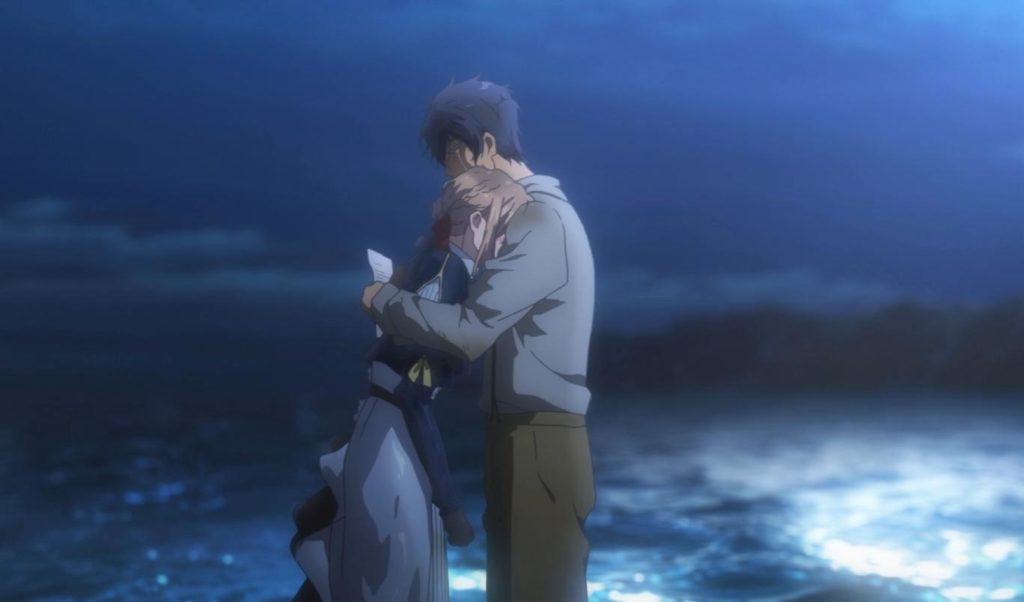 Check it out, "Violet Evergarden." It's not the typical romance anime. The majority of the shows listed on this list aren't. The story is about figuring out the meaning of love. 
The show takes place during the aftermath of the Great War. The war was a time when there was bloodshed and the entire continent of Telesis has been divided into two distinct factions.
Things are beginning to change, and the continent is beginning to grow again after the war ended. 
Violet Evergarden is a young girl who spent the majority of her life on the battlefield. Her family was raised with the sole purpose of eliminating enemies. 
However, now that the conflict is over, she is unsure of how to proceed. She begins working for the postal service after being kicked out with her adopted family. 
In the postal service, she observes the job of an auto-memory doll whose job is to translate the thoughts of people on paper. It is fascinating to her and she hopes to become an auto-memory doll for herself.
The job will take her on a variety of adventures and journeys that result in self-discovery. Are they able to discern the meaning of the one person she was able to hold dear?
9. A Silent Voice (2016)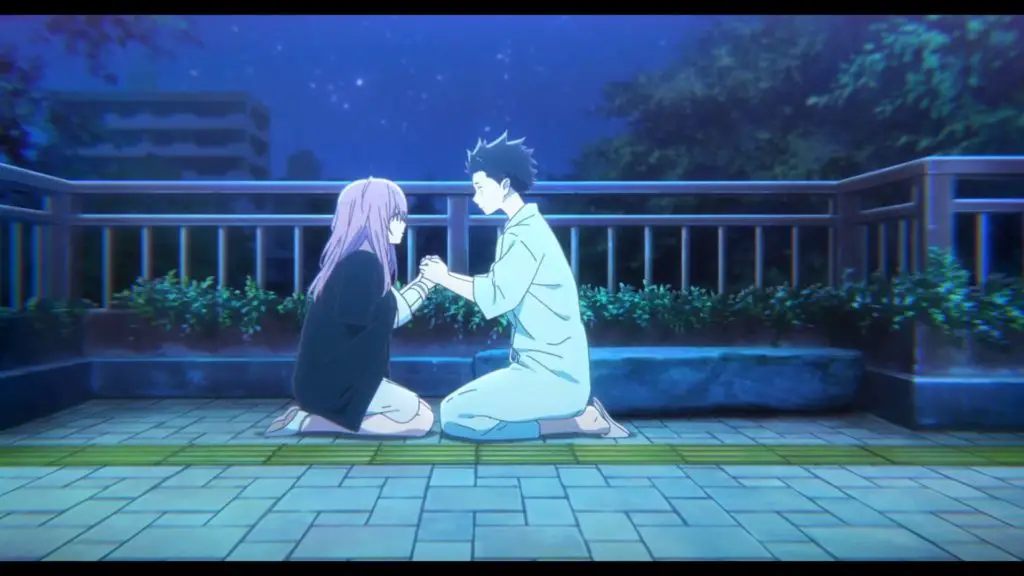 Shouda Ishida together with a handful of his classmates, try to fight boredom most insidiously by threatening a deaf-blind transfer student at their school.
However, when her mother becomes aware and voices her concerns to the school, Shouda's classmates pick him out, and he's confronted with the consequences on his own.
After years of being rejected by his peers, teachers, and friends, he is finally determined to bring himself back by confronting his previous mistakes. 
The story that follows is of a young boy who is determined to look for the girl whom he foolishly scolded at one point and tries to apologize. 
"A Silent Voice" tends to focus on different themes which revolve around "redemption" as well as "not being judgmental of other people", and in the other themes, it also hints at some romantic elements. 
The movie could have further examined the relationship between the two main characters, but it didn't focus on anything else. In any relationship, it's important to take care of yourself first, and that's the story this anime tells about.
8. InuYasha (2000-2004)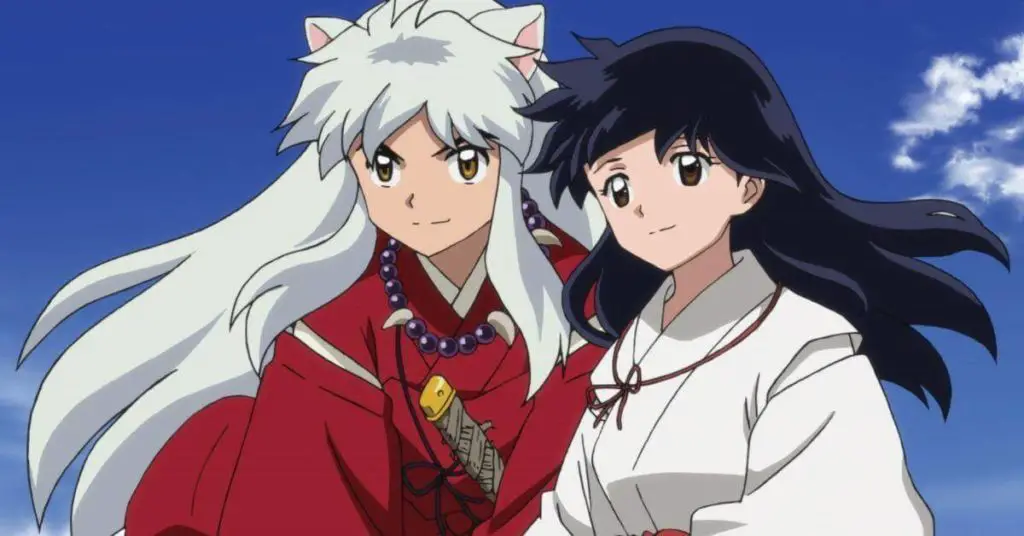 "Inuyasha" will always be considered to be an example of one of the most popular anime that portray interspecies connections. 
Based on a manga that has won awards and centered around an elementary schoolgirl named Kagome Higurashi who is taken into a cave by a demon, and discovers herself in an alternative kind of Sengoku period. 
The girl soon realizes that she has an esoteric jewel that every person in her new world is seeking. 
After a fight with a demonic force, the jewel is broken into a variety of pieces and scattered throughout the mythical lands of ancient Japan. 
To ensure that the treasure doesn't get into the hands of the wrong individuals, she embarks off on a quest along with Inuyasha, a fox demon, to find the missing pieces.
'Inuyasha' is an anime that has stood in the face of time because of its depiction of a very real love story. 
Instead of focusing solely on the romantic side of an affair, it illustrates the way that relationships are often accompanied by issues that must be resolved. 
To keep things interesting the movie also presents a complex triangle in which the main character has to make a critical choice.
7. Sword Art Online (2012)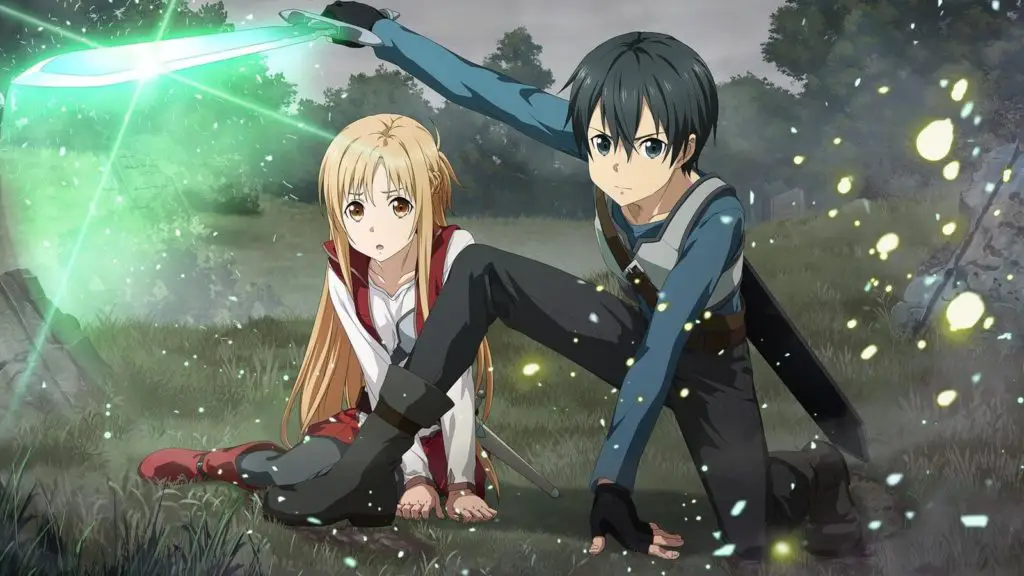 ' Sword Art Online" is among the most-watched anime that is based on a game. 
The film unfolds in 2022. Technologies that are connected to Virtual Reality have become extremely sophisticated. 
With the latest technology, 'NervGear', which is a well-known online game with the name Sword Art Online, is generating quite an uproar. 
It allows players to make avatars, and manage them through their thoughts. Kazuto Kirigaya, the main character in the show is extremely fortunate to get the very first game's supply. 
However, when he logs in as a player, he and players are unable to quit and remain on the site until they have completed 100 levels.
The person who invented the game appears to have entrapped the players. 
He now has to discover his world, Aincrad, which appears to be set during a medieval period with a mystic arsenal of weaponry and creatures. 
He has to survive the game the longest time possible as, if you die in the game, you'll be dead in the real world.
6. The Seven Deadly Sins (2014)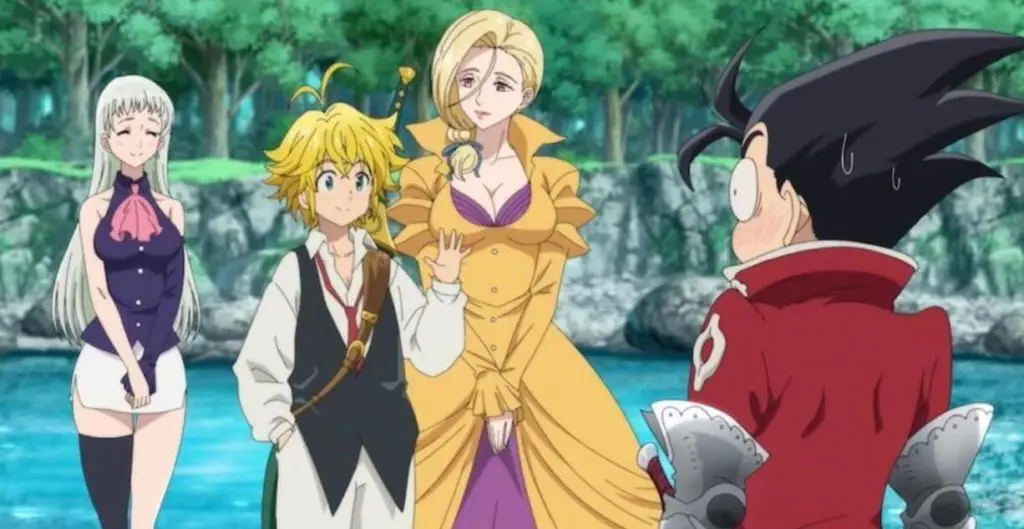 "The Seven Deadly Sins" in the majority of it is a fantasy Shounen that is based on a set of heroes called "the Sins". 
In addition to their action sequences, this show is well-known for its complex characters and their connections. 
One of the most memorable relationships depicted in the show revolves around Ban, who is one sin that can be considered deadly, and Elaine. 
Ban and Elaine are in love with each other after spending one week together during Elaine's Fairy King's Forest. 
However, Elaine gets killed at the hands of a Demon and is taken away from Ban's world. But this doesn't keep him from embracing her love and he makes a promise that he will see her once more. 
He is severely depressed following her passing and begins losing his feeling of meaning without her. 
When he is offered to exchange the life of his acquaintance, Meliodas, for her return, he doesn't hesitate to decide for her. 
Although Ban and Elaine's story ends positively and a romantic connection that Meliodas has with Elizabeth is currently being portrayed in the anime.
5. Bleach (2004-2012)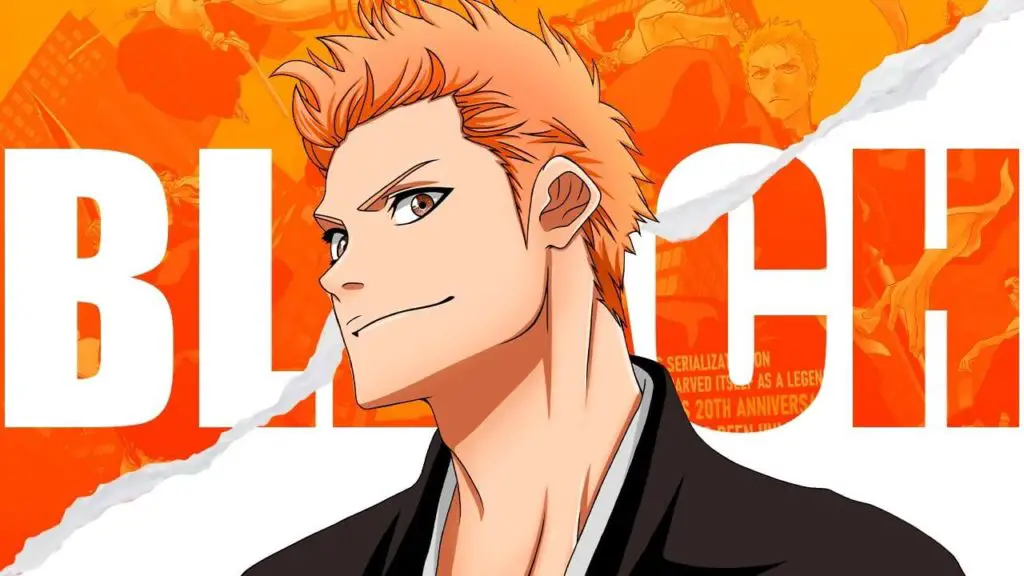 With regards to the anime ' Bleach' was ended before the manga, which is one of the reasons why many romances are mentioned within the anime, however, none of them is realized.
In the final section of the manga, it's made clear that it is revealed that Ichigo and Orihime are settled and happily married with the addition of a child. 
The love story between Rukia and Renji, which was heavily discussed among the die-hard fans of the manga, is laid to rest in the manga. They are married and also have a daughter named Ichika. 
In addition couple of relationships, others have involved subtle changes for a time but then got obscured in the larger Shounen-centric story.
5. Neon Genesis Evangelion (1995-1996)
You are likely familiar with the show ' Neon Genesis Evangelion If you've been watching the show for a while. 
It begins as more than a standard Mecha drama that is centered on "saving our world" however, in its second section, it transforms and becomes a psychological thriller that is packed with intrigue and powerful messages. 
In a nutshell, the show is a masterwork and is likely to be a household name for quite a long time.
 In terms of romance, the show has scenes in which the main character, Shinji is seen to be hot for three female protagonists at various times.
A romance is also mentioned between Shinji and Asuka in which he ends up being embarrassed around her because he loves her.
He even Asuka makes fun of him to conceal the fact that she's truly in love with the guy. In addition, there are also romantic scenes with Misato as well as Kaji who have an extensive history of being together.
3. Fairy Tail (2009-2009)
As with other time-consuming anime franchises, Fairy Tail blends elements of a variety of genres, like shounen, fantasy, and love. 
However, there's a semi-canon couple of the anime that everyone seems to be discussing. If you've watched the show, you are aware of Natsu Dragneel, and Lucy Heartfilia. 
Since the start of the show, they have had a very intimate bond of friendship. their relationship has been founded on trust. 
There have been times when Natsu persists in believing her faith in Lucy even when begins to doubt her capabilities. 
The perfect romantic moment between these two characters has never done exactly what the majority of fans would like it to, but many have decided to carry these characters through their fan fics.
2. Naruto (2002-2007)
'Naruto' is the kind of show that gets better as time passes and even while it's typical in every way Once you're addicted to this timeless shounen it's impossible to stop returning. 
The story follows Naruto Uzumaki, the main character.
Naruto Uzumaki is a mischievous teenager who is struggling to realize his dream that he will become his Hokage for his family. 
Within the realm of the Naruto fandom, there's an extremely popular phrase known as "NaruHina" that refers to the love story that exists between Naruto and Hinata. 
At first in the series, Hinata was nothing but an ordinary girl who was able to admire Naruto at a distance, but to everyone's delight, she became the love of Naruto's life. 
Her affection for Naruto was always so inexplicably pure that it was not the result of infatuation. Instead, she was drawn by his devotion to his education and dreams. 
Finally, in the new series, ' Boruto", we will witness them marrying with two children of their own.
1. Shigatsu wa Kimi no Uso (2014)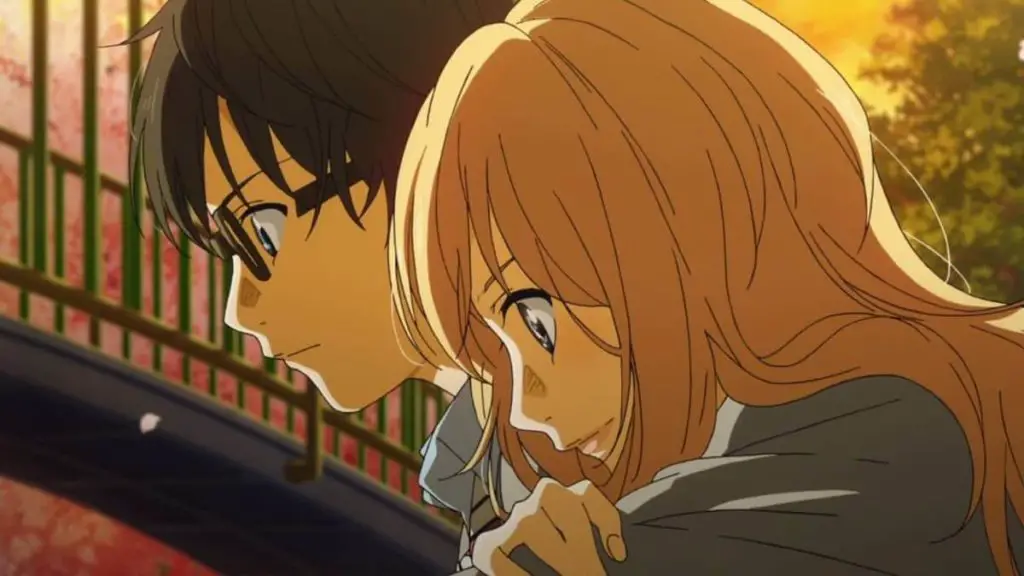 This list may not adhere to any specific order, however, I decided to save the top for last because it's so well-known everyone who loves romance anime has seen it. 
If you're among those who haven't watched it yet, it is recommended to go and see it. It's among the top romance series that are available. 
There's no way to make them as romantically as they used to. Kousei Arima must go through the pain that is losing her mother.
After the accident, despite being an expert in the piano, it is difficult for him to hear the piano's sound. 
He decides to quit completely, that is until he comes across Kaori Miyazono, an accomplished violinist. 
Kaori begins to make him feel more open and draws Kousei from his shell, and Kousei begins playing the piano once more. 
This is an amazing anime that is, in addition, an emotional rollercoaster.