There are some hentai animations out there that should have never been made. These stories should have never been written. Yet they exist. Yet they are made into animations, into OVAs.
There is only one reason, one drive for this hentai to be produced; the audience that watched them.
We have managed to find and then curate a list of such f*ckedup hentai that has just crossed the limit.
You could watch them if you can stomach it and then later manage not to bowl your eye out.
11. 3Ping Lovers!☆Ippu Nisai no Sekai e Youkoso♪ The Animation
3Ping Lovers touches this amazing script about how the protagonist would save the world, but it never gets down to that.
Instead, the hentai is a big s*x-fest. To be honest with you, what else could hentai be honest with you?
The male protagonist is said to have special powers over his s*men.
It is said that his s*men make female warriors powerful and increase their magical abilities, and so the main goal of the sex-fest is to milk him dry and increase their powers using his s*men.
I would say this one is not that f*ckedup, but at the same time, I don't know man.
10. Gakuen de Jikan yo Tomare
Now, this is some f*ckedup anime involving rape and heinous crimes against women.
When betrayed by his father who left him and his mother on the streets to fend off on their own, the son tries to exact revenge.
He infiltrates the school with a magical power that he obtains from a witch.
The powers allow him to freeze time as he pleases.
He infiltrates the school and to exact his revenge he sexually violates his step-sisters to exact revenge on his father.
9. Ningyou Tsukai (Sexorcist)
Even the title of this anime says it f*ckedup.
Sexorcist?
like you exorcise ghosts out of possessed bodies by having sex with them? Ew
The hentai is set in a futuristic world where there are mind-controlled robots called, Silhouettes. These robots are controlled by human thoughts.
Rika and Sandy, are Silhouette scientists who try to fight the world of crime but get absorbed and become the next victims of lustful Silhouette.
8. Chimera: Target I Datenshi Kourin
Chimera follows the story of a transgender mercenary, Rei also known as, "Chimera: The Angel of Death".
We follow the events of the hentai as Rei goes on a metaphorical journey to find her true gender.
Rei works for John Roy, a deviant and powerful mafia boss that rules the Honk Kong Underground. He is also the one that killed Rei's parents and raped their son.
The hentai is too dark for vanilla viewers. It has murders, rapes, and other heinous crimes.
7. Advancer Tina
Advancer Tina is a Hentai OVA set in a futuristic world. There exists a planet that goes by, Omega 13.
Advancers work for the space force, they are merely tools that investigate a planet in the initial phase and find out critical information about it like the resources, any hazards, or the creatures that reside there.
The story is about Tina, a kick-ass Advancer that accepts to investigate Omega 13 and goes to the planet.
After which follows a bunch of "scenes". How should I put this?
If you do not like action mixed with sex where the sex scenes have tonnes of blood and s*it spewing everywhere do not watch this hentai.
6. Orchid Emblem
Orchid Emblem released back in 1997 is just a 45-minute long OVA about Rei-Lan and her arch-enemy or should I say arch-lover?
Tojo is the boss of a dark and shady organization called the Trident Foundation.
He is a greedy man who lusts for power, money, and sex.
Rei-Lan has a wild encounter with Tojo.
He hypnotizes her with his amazing sexual prowess and takes her beyond her wildest fantasies.
After about four years, they meet again, but this time as enemies. Which way will their encounter lead them?
5. Yakin Byoutou (Night Shift Nurses)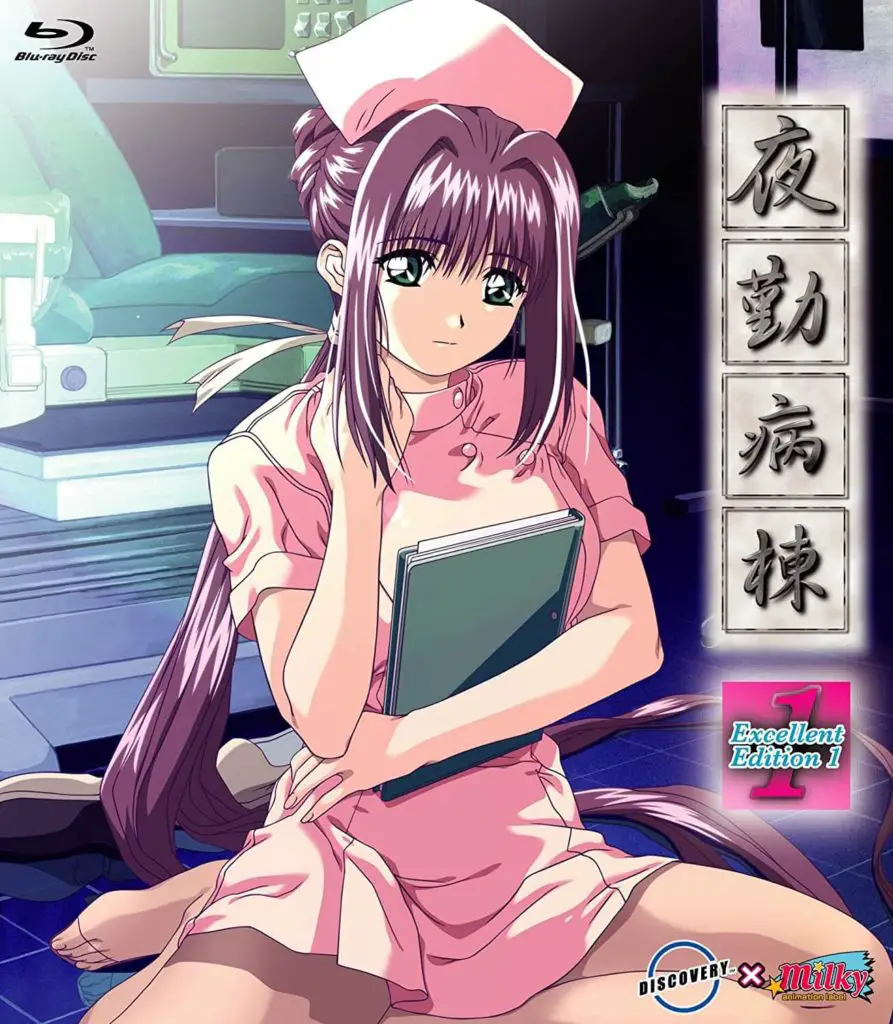 Night Shift Nurses is yet another f*ckedup anime with heinous crimes. This innocent-sounding anime is just the opposite.
The story revolves around a particular hospital where a perverted doctor takes advantage of his powers.
The crazy doctor uses the nurses as experimental subjects.
He performs sexual experiments on the nurses and forces them to do as he pleases.
If you despise sexual kinks like bondage and SandM please refrain from watching this anime.
It also features disgusting crimes like assault and rape.
4. Bible Black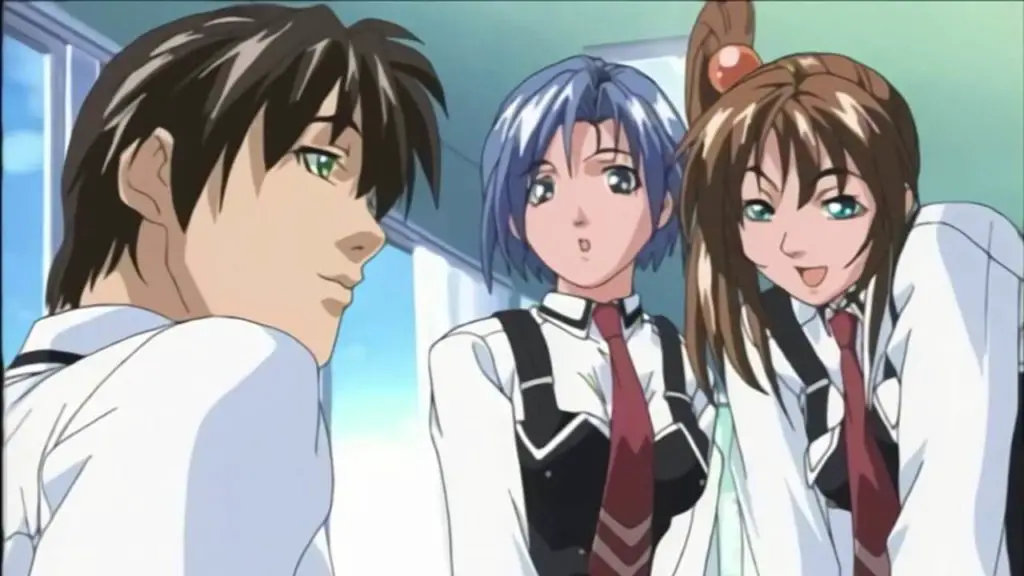 Bible Black is famous but if you think about it, it is kind of f*ckedup and degenerate.
There is something seriously wrong with how Taki uses the spells from the book in any way that pleases him.
In a school, there used to be a secret magic club but the club got corrupt and turned violent and deviant.
After about twelve years, Taki Minase stumbles upon the club covered in blood and dust.
He investigates and finds a book.
A book with magic spells granting powers, fulfilling your lusts, and more.
Taki uses the "Black Bible" as he pleases. He uses love curses on his classmates.
3. Oni Chichi
Oni Chichi is fu*kedup. It has pedophilia, rape, sexual assault, and just outright crazy crimes.
I warn all faint-hearted and sensitive people to avoid this one.
The story follows a mother and her two daughters, Airi and Marina.
Their mother divorces their biological father and remarries a perverted man, Kouzou Akizuki.
Kouzou is a sexual deviant and a pedophile. He has sexual fantasies about his underaged step-daughters and a lot of time on his hands to pursue these perverted fantasies.
He prepares a concoction that is an aphrodisiac, and when the mother is away, he uses it on Airi and turns her into a sexual degenerate. He uses his concoction on other women as he pleases.
2. TSF Monogatari
This hentai is about an innocent boy who has a terminal illness.
When he accepts a special type of treatment, he is cured, but there is a drastic side effect.
When cured, his body turns into that of a sexy high school girl and he goes through a gender change.
Takumi suddenly becomes the attraction of the class.
His male classmates, once his friends, now view him as an object of desire and lust for him.
The story is quite amazing on its own, but it is also disturbing and somewhat disgusting.
1. Euphoria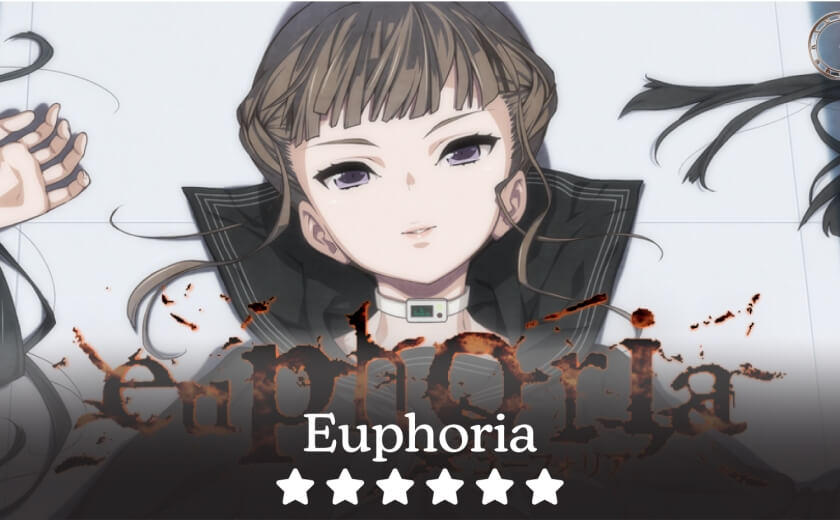 Euphoria is one of the most f*ckedup sh*ts I have ever seen. It is crazy how this sh*t got animated in the first place.
Keisuke Takatou, a high schooler wakes up in a white-colored room in a shady building somewhere.
He sees a monitor screen on which there are six familiar faces.
The six girls he notices on-screen are linked to him in some way, like his best friend, his classmates, his class representative, or his teachers.
The pervert who kidnaps them treats them as objects of pleasure. He forces them to play a disgusting game.
Keisuke has to sexually violate five of the six girls he sees and only then can they will be set free.
Euphoria is some f*ckedup sh*t for sure.