Mind break hentai fans aren't usually into vanilla sex scenes.
We've scoured hentai to locate the best fetish-filled mind break series.
These girls lose their innocence to carnal cravings.
This collection of the top 25 mind-break hentai anime will keep you satisfied.
Enjoy these daring episodes.

25. Toshoshitsu no Kanojo: Seiso na Kimi ga Ochiru animated
Yukiha is drugged by the school janitor and f*cked unconscious. She's shocked when she wakes up.
After a few encounters, she succumbs to passion and becomes addicted to the Janitor's brother.
Despite this being a forced hentai anime with no hypnosis, the girl gives up and lets the Janitor control her body.
It's a mind-control hentai anime with excellent animation and mind-bending sexual encounters.
24. Mahou Shoujo Elena
With the help of a mysterious entity, Elena becomes a magical girl and defeats Zoid. Soon, the creature takes over her thoughts and starts violating all the lovely girls, including her sister.
Mahashoujo Elena is a welcome addition to the list considering all the others are men.
In this hentai, there are fantasies and sexual scenarios. If you want mind-control hentai anime, watch it.
23. Oujo & Onna Kishi w Dogehin Roshutsu
Princess and knight leave the kingdom. Using a female magician, he corrupts the princess' psyche and makes her into his slave.
This hentai cartoon dives further if you like m*lestation, h*miliation, and g*ng b*ngs. If you like historical mind control/hypnosis anime, watch it.
22. Soukou Seiki YSphere
Two girls end up destroying an anti-human group that threatens humanity. They have no powers except friendliness and intend to make adversaries ej*culate to kill them.
Soukousei Do idiotic plots matter in hentai?
When there are plenty of sex scenes, the plot isn't as important, and that's the case here. There's lots of an*l action.
21. Kansen Ball Buster
Japan has a female-only virus. Girls infected with the virus suddenly turn into lusty monsters and savage guys.
Is this a treat for men or a tragedy?
Kansen Ball Buster didn't take the concept far, however, the uncensored version has nice animation.
Try this amazing mind break hentai animation.
20. Saimin class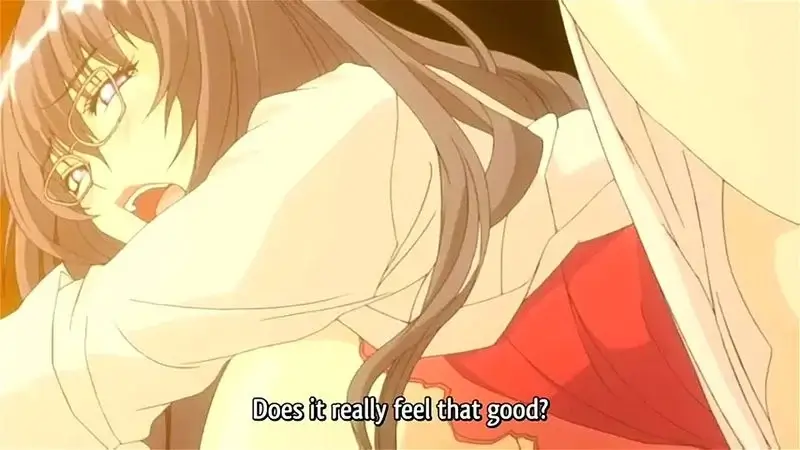 Daichi finds a lighter that can manipulate others' bodies and minds. He uses it to seduce class females and a sexy teacher.
Saimin Class is a game-based hentai about hypnosis.
The second portion is in-depth but may be better.
It's a hypnotic mind break hentai animation with nice sexual interludes.
19. Pinkerton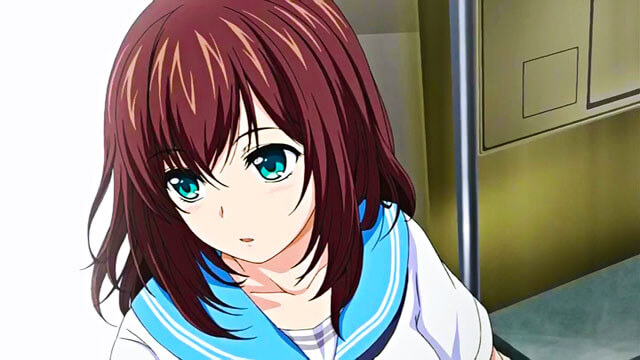 Queen Bee's Pinkerton. A nice kid turns to prostitution to pay off her family's debt. Hotaru opens the door to a loan shark.
The man says her father ran off with the money he borrowed from them and abandoned her. Hotaru agrees to repay the man, but he tells her she must use her body.
These hentai females crave pleasure, which is amazing. In Episode 2, school thugs beat up the hall monitor.
They let her suck their dicks, then connect electric massagers to make her tremble.
In conclusion, the monitor has a vibrator in her p*ssy and clamps on her nipples. This hentai has group sex, female ej*culation, and blow jobs.
18. Yareruko Densha Ecchi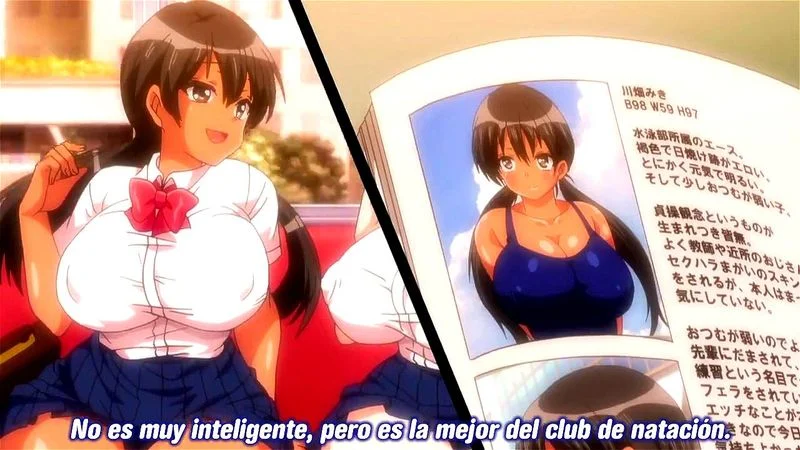 Selfish mixes mindbreak and train sex. Yareuko is about a sex-listing teacher. Throughout the anime, he makes every girl love his dick. This hentai has great art, especially the girl butts.
This program is for a*s lovers. The cartoon shows how the girl's pants rub her skin.
Yareuko opens with a little girl's a*s getting played with and then intercourse. Each female the teacher pursues is a slutty sexpot. Each becomes pregnant as a result.
By the end of the series, each girl is on her knees ready to suck the teacher's dick. He tells viewers he fertilized them all with his c*m.
17. Residence
The plot is set in a home rumored to hold vast valuables, so treasure hunters try to steal them.
In this home, a girl turns intruders into maids using magic and seduces them into having sex with her and each other.
The premise of Residence sounds like a good gender-bending hentai animation. The art style and animation are fantastic; mixed with riddles, it's a superb mind break hentai anime.
16. Aku No Onna Kanbu
A servant grows tired of his master's suffering and, using a spell, makes her obey his every instruction.
Later, he m*sturbates and has s*x with her while taking the throne.
Aku no Onna Kanbu has only a few episodes, yet it's full of mind control.
There's even l*sbian theater. This is a mind break hentai anime with a fantastical idea.
15. Kyonyuu Princess Saimin
Faran discovers an artifact that enables him to manipulate other people's minds.
He overthrows a kingdom by making royal women his s*x sl*ves.
This is Kyounyuu Elf Oyako Saimin without elves and a hidden goal.
T-Rex studio's animation and mind-numbing s*xual interludes are fantastic.
14. Kyonyuu Reijou MC Gakuen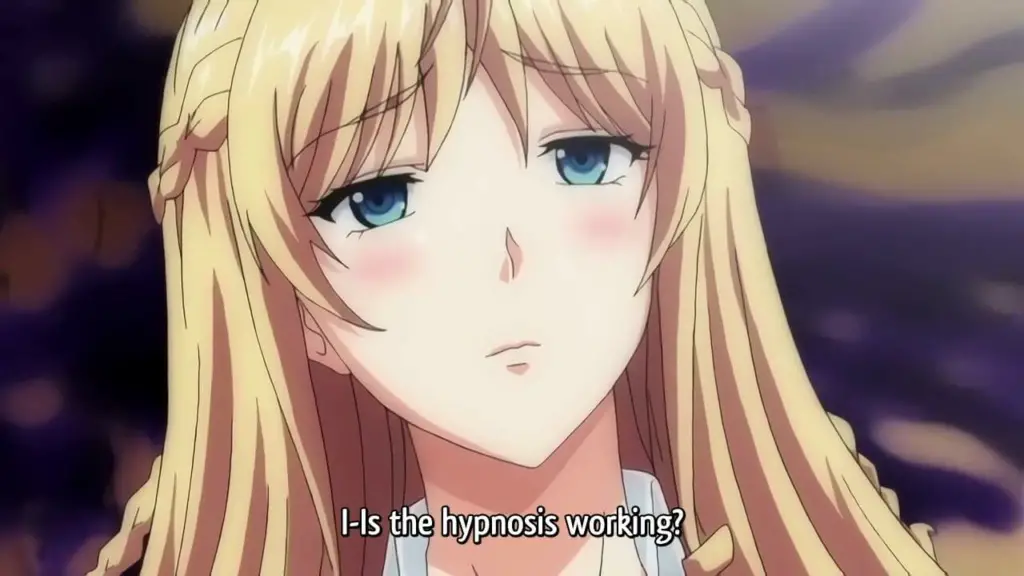 Arisa, the clever president of Private Okyo Gakuen, made Takumi the lone boy. Takumi became a victim of an all-girls high school and accepted her fate.
The whole school was mind-controlled by a miracle. Takumi can no longer lash out at the bullies; now the students are at his mercy.
Kyonyuu Reijou MC Gakuen has a great plot and can be rewatched. It features a fascinating premise with mind-blowing s*xual moments that make you wish you had them.
13. Kyonyuu Elf Oyako Saimin
In an elf-ruled world, a young man acquires a mind-controlling artifact from a wizard girl.
She asks him to f*ck out the royal family. Our protagonist, lonely and h*rny, concentrates on a High Elf mi|f and her beautiful daughter.
Elf The elf women in Oyako Saimin are alluring. Even if the plot isn't original, hypnotic hentai anime is a visual pleasure.
12. Soredemo tsuma o aishiteru
T-Soredemo rex's Tsuma will please NTR lovers. Nanami is a gorgeous wife.
Her landlord records her using the bathroom one day. Nanami loves this cycle of pleasure and blackmail. Vanilla sex scenes, public sex, and an ugly b*stard.
Nanami meets her landlord again in the first episode.
The hentai cuts to Nanami being attacked in a parking garage.
After some sex, the landlord flips her over and creampies her as she's holding the car's hood. The hentai then shows Nanami begging her hubby to c*m inside her.
The second episode adds more girls and yuri scenes.
Two girls scissor while one begs for a toy in her p*ssy. Nanami licks a double-sided di|do before sliding it inside herself and then Chihiro. While the ugly b*stard records the girls.
11. Euphoria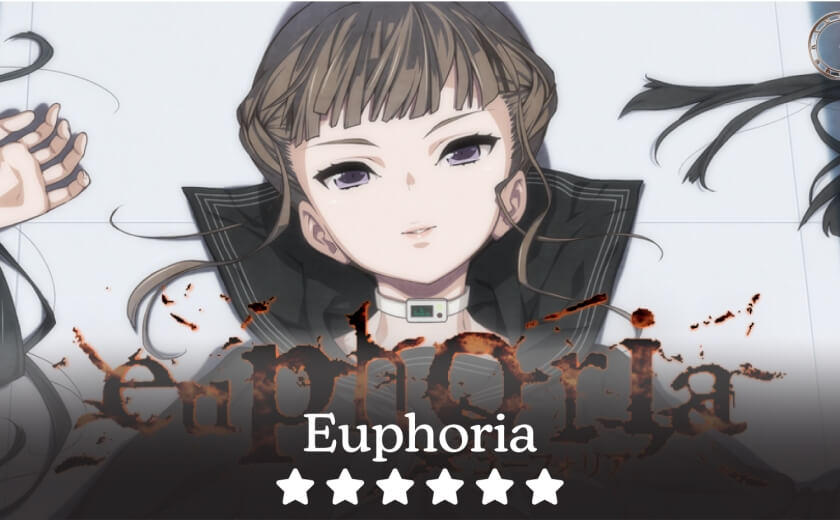 Euphoria is a horror-themed mind break hentai. Majin Label's animated rendition isn't for everyone. A bunch of buddies is taken captive in Euphoria.
They must obey a cruel computer. Takato agrees to onerous conditions to save his boyhood pal.
After the first episode, the series has many well-animated moments.
Episodes two and three focus more on mind breaks and vanilla sex if you want to avoid terror. In the second episode, the main character had vanilla sex with a girl.
She asks him to give her her first org*sm.
10. Chijoku No Seifuku
Chijoku is from Lune Pictures. This mind break hentai features ahegao, toys, and creampie.
A man fixes women's appliances in the story. He installs cameras to film their private moments. He blackmails women into s*xual favors in exchange for not distributing the footage.
This hentai begins with the protagonist visiting a client's workplace.
They enjoy fun during breaks. The protagonist opens the girl's legs, revealing she's not wearing pantyhose. After teasing her through her stockings, he rips them, revealing her p*ssy.
He eats her up before seeking a blowout. In the first episode, the protagonist has many followers who want his dick.
Second, a young woman holds her mouth open for the protagonist's d*ck. Once he lets her blow him, she enjoys sucking him off. The two have s*x while discussing the woman's marriage.
9. Toriko no Shizuku: Natsu no Gouka Kyakusen de Kegasareru
Toriko no Shizuku's first episode already features loads of fetishes. It has group sex, bondage, toys, and public sex.
The plot of this mind break hentai concentrates on a famous company's cruise ship with gorgeous women. Once the ship takes sail, the women become lustful.
The girls' unusual situations make up for the animation's flaws. The first scenes show a woman chained with a cat toy in her *ss. A bunch of males beats the girl with a toy.
A cruise ship idol meets her followers in another scenario. A funnel is implanted in her p*ssy so she can ej*culate everyone's come.
8. Soukou Kijo Iris
Iris is a Sci-fi mind break hentai animation by Pixy Soft. Tentacles, pregnancy, and monsters are rare in anime. Two alien-protecting women are kidnapped at an elderly age.
They are then transferred to a space wh*re house where they enjoy s*x.
First, the females are auctioned off. The crowd is told they can try the women before buying. Aliens assault the stage and dick Iris.
The aliens touch her entire body to see if she's the one. Iris' first customer is an alien with tentacle-like appendages who fills her holes.
In the fourth episode, Iris is stuck between two walls. A coin flip determines which side of the wall the aliens are on. Here, visitors can do whatever they wish with Iris' body.
7. Getchu
Rabbit Gate manufactures Crimson Girls. Toys, public sex, and g*ngb*ngs are included.
Two girls safeguard train passengers from molesters. The couple meets a man who can org*sm a woman with a single touch.
The anime concentrates on feminine pleasure, with scenes dedicated to making girls climax.
First scene: males messing with Kuroha's t*ts. The protagonist strokes her cl*t as they get her worked up, causing an org*sm.
Another member of the group eats Kuroha and uses a tiny vibe to assist her climax while the others stimulate her upper half. Kuroha is fingered before being dropped off at the next station.
By the last episode, the protagonist has the females. One asks him to rough her up in a bathroom stall. The woman org*sms repeatedly during s*x.
6. Genkaku Cool na Sensei ga Aheboteochi
Aoi considers his instructor Hazuki a big sister, and she does too. When he eventually writes her a love letter, she humiliates him in class.
Aoi goes to the nurse's office feeling unhappy, and she offers him a rare medicine, which kills them. Soon, Hazuki gets the pill.
Genkakaku Cool na Sensei ga Ahebotecchi has two busty beauties and a mind control idea. Instead of talent, drugs and sexual encounters abound.
5. Kangoku Senkan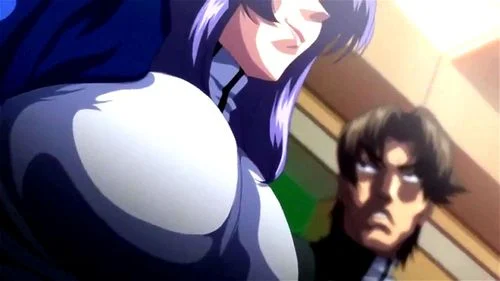 Lieri Bishop and Major Naomi will expose Neo Terrors' crimes to Universal Federation.
The battleship's captain is Donny Bogan, a Neo Terror who blames the two for thwarting his kidnapping mission years earlier.
He brainwashes the two females and starts a s*x party with his team.
Teruaki Murakami, the God of Hentai, established Kangoku Senkan. It features mind-blowing sexual encounters with a unique animation style. This is a serious mind control hentai.
4. Black Bible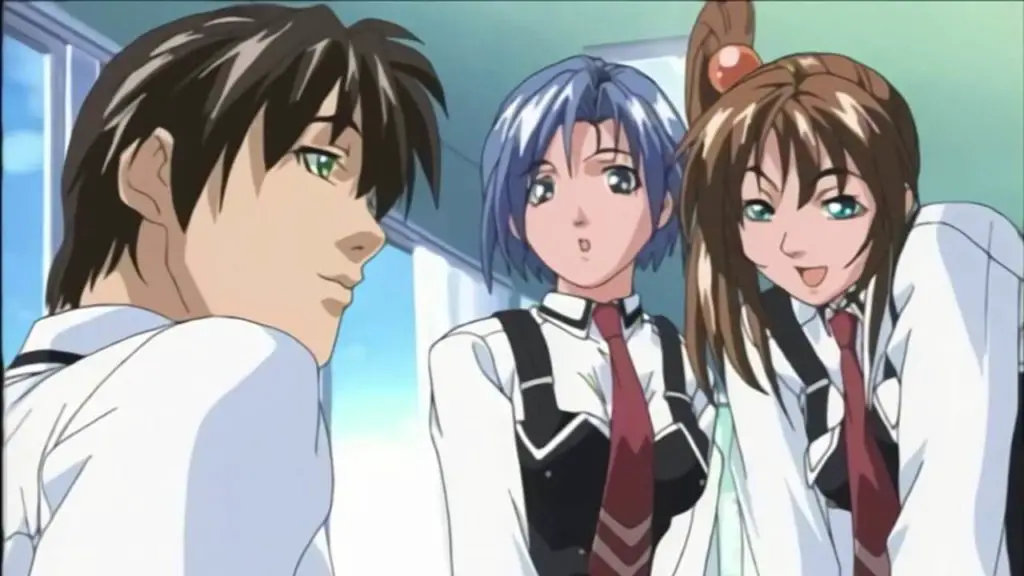 A magic book can be utilized to rule the world. Minase's good luck allows him to seduce his crush.
Later, he learns this book can cause disasters because so many people want it. Can Minase protect it?
Bible Black is a masterpiece. It features multiple parts, so you can enjoy the tale and sexual encounters in each.
The music and animation are captivating. This god-tier hypnosis hentai animation is worth watching.
3. Kyonyuu Daikazoku Saimin
Mamiya Yuichii hypnotizes his foster mother and stepsisters to act sexually.
Soon, neighboring housewives notice her strange conduct and visit. Mamiya wants more mi|fs, so isn't that a jackpot?
Every pervert's fantasy is Kyonyuu Daikazoku Saimin stepsisters, stepmother, and neighbor mi|fs.
This mind-control hentai anime has great animation and narrative.
2. Saimin Seishidou
Tanaka may get all the gorgeous chicks.
Saimin Seishidou has stunning sex scenes and animation. Every minute is worth NTR and the ugly devil.
This is a must-watch hypnotic animation.
1. Ryuudouji Shimon no Inbou
Gold Bear Ryuudoujo's latest hit explores the mind-break fetish.
Harem, toys, and bondage describe this hentai. Ryuudoujo gets a job offer from a peculiar school.
The headmaster tells Ryuudoujo he'll run the sex slave program when he comes. Here, he teaches young women how to please a man.
First scene: girl gets di|do in her p*ssy. Ryuudoujo spanks her while she pleads for more.
The scene cuts to him having brutal s*x with a bound colleague. She begs him to be harder as he discusses his next student.
Episode 2 features group s*x. Several men beat the pound girl until she gagged and was covered in pins. She is consumed by men after she pleases them, forcing her to climax.
This scenario continues as she s*cks males and rides them.