The first season of "Komi Can't Communicate" has been extremely popular with fans of rom-coms, and shortly after the show's conclusion, the second season was released. 
In the final episode, the adorable moment between Komi and Tadano melted my heart, and I'm eager to discover how their relationship will develop.
The peaceful peace of the show will soon be destroyed when Komi has to contend with a love rival. 
The girl is unable to speak to others.
What will she do if Tadano is taken away from her?
About Komi Can't Communicate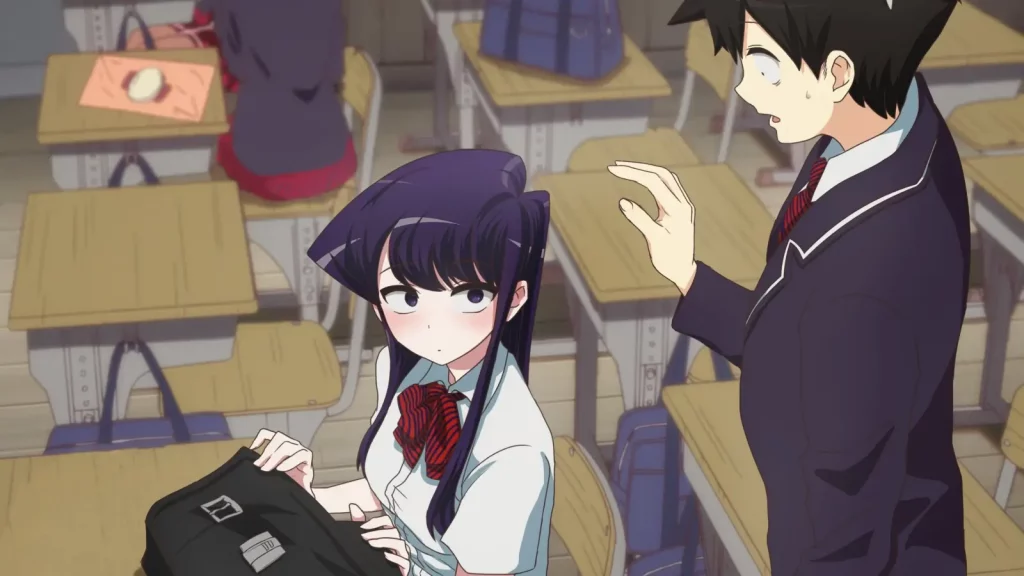 Komi Can't Talk is a Japanese manga written by and illustrated by Tomohito Oda.
The serialization has been published by the Shogakukan's Weekly Shonen Sunday since May 2016 and its chapters included in 20 volumes of tankobon from February 2021.
Student at high school Shoko Komi's biggest desire is to meet some new friends But everyone in school mistaken her social anxiety for coolness!
The entire student body remains in a secluded area and Komi is incapable of uttering even a single word, the word friendship may be inconceivable in her reach.
The second season of "Komi Doesn't Communicate" anime will air on April 6 2022. Netflix is streaming the next season throughout the world.
The most recent visual artfully showcases the characters we've been introduced to, as well as the ones that are yet to make their debut.
Season 1 of "Komi Can't Communicate" was adapted to the plot up to chapter 73 in the manga. 
Therefore, season 2 will be adapted from chapter 74 and will cover the bulk of volume 6.
In the next episodes, we'll be introduced to new characters, one being Onemine who is a girl Tadano is known to hang out with quite a bit. 
This is going to make Komi in a state of anxiety since she doesn't know how to handle jealousy.
Another new character, Katai Makoto is also set to make an appearance. 
He appears like a juvenile but is bad at communicating, similar to Komi. Shin'ichiro is the voice of Makoto.
The theme for the opening for season 2 includes "Ao 100 Iro" by Miku Ito.
The final theme of the second season is "Koshaberi Biyori" by FantasticYouth.
The second season will feature new characters. Komi has a lot to accomplish. 
Can she meet her "100 friends" goal? 
Before we get there we'll see how she handles the green-eyed monster.
Source: Official Website