Kemono Friends was the surprise hit of the winter season. The anime is part of a multimedia project that also includes a mobile game (which has since been discontinued), a manga, and a set of guidebooks. However, no one expected the series to gain the popularity that it did.
The story is simple – it follows a young girl named Kaban who finds herself lost in Japari Park. This strange zoo is home to various animals that have become anthropomorphized into girls by a substance called Sandstar. With the help of Serval, Kaban hopes to recover her memories and return home.
Yuichi Takahashi, president of TV Tokyo, spoke about Kemono Friends at a press conference. When asked about the anime's success, he commented, "I am very happy that it has generated much more sensation than we previously expected." As to the future, I have heard that a newly-produced clip is now in the works. "We will inform you when it is officially set."
Just how big was Kemono Friends' popularity?
According to social media research by Kadokawa ASCII (which is a thing), the anime was the most tweeted series during the season. During the early stages, Kemono Friends was mentioned 1.26 million times on Twitter! Gintama, the second most mentioned series, only had 314,270 mentions.
Even bigger was the anime's legal streaming success. Kemono Friends is officially the second most-watched anime on Nico Nico, which is Japan's most popular legal streaming service.
The first episode has been seen 4.79 million times on Nico Nico! That is over a million more views than Attack on Titan and School-Live!, which were the previous record holders. For reference, Western fan favorite Re: Zero has only been seen 318,599 times. Is the Order a Rabbit? is the most viewed anime on Nico Nico, with over 8 million views.
That's not bad for an anime that spent 500 days in production and only had 10 staff members working on it. The series was only given a small budget and staff since the mobile game was envisioned as the money maker. Ironically, the game ended service barely a year into existence.
Things didn't always look bright for Kemono Friends. Japanese fans criticized the series for being a typical moe series (this time with animal girls) and for having shoddy CGI.
However, by the time the fourth episode aired, the series became a pop culture phenomenon. The CGI didn't improve and the story was still simple.
It's this simplicity that hooked fans, as theories began circulating that Kemono Friends could be set in a post-apocalyptic world, which has been fueled by subtle on-screen hints.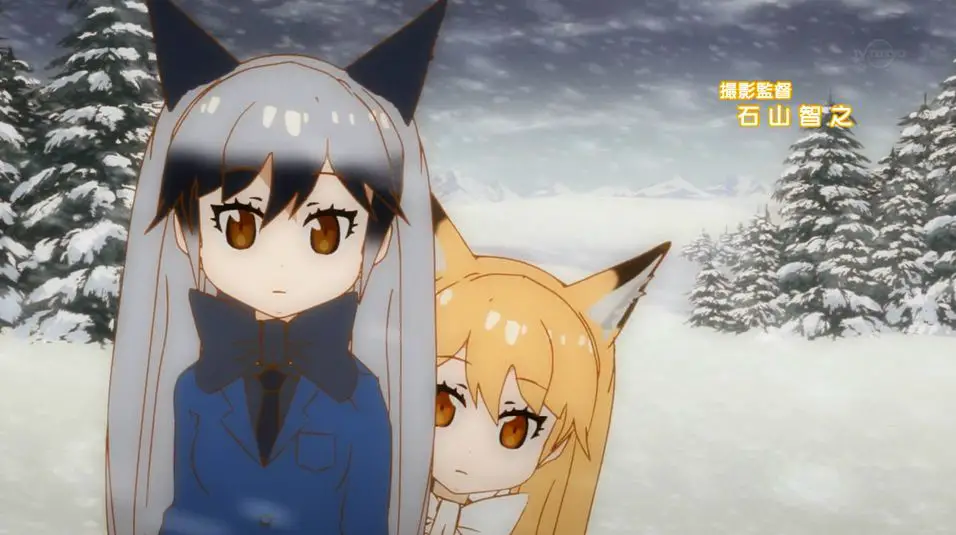 The simplicity was by design, according to series creator Mine Yoshizaki (Sgt. Frog creator). According to his blog, he created Kemono Friends as a series that would be fun to watch regardless of popularity and financial success. However, he stated that because of the anime's popularity, the series will continue to live on.
The President of TV Tokyo attributes the series' success to its "strange depth." He commented, "I have seen it." I thought its popularity was far beyond estimation and felt a strange depth in the story.
I have read some comments on the net. A great part of modern anime is how it becomes topical and popular like that. I think it is a very interesting phenomenon and I was surprised that the fans even tried to interpret the concept of the world setting."
Kemono Friends is an anomaly that will be looked at by various studios as people try to pin down its success.
But as Yoshizaki put it, it's just a fun series to watch. There is no sexualization, violence, or edgy themes – just a girl looking for her home with the help of some friends.