hentai why? Scenes, females, oppai, or concept? Wouldn't a nice hentai anime with plots be great?
Not easy, but not impossible.
We've selected the top hentai anime plots.
Let's start digging.
18. Kanojo × Kanojo x Kanojo
Volcanic eruption destroys Haruomi's home. He stays with relatives and meets Akina, Mafuyu, and Natsumi.
When the girls' father dies, Haruomi decides to take care of them forever, and they show their affection by having sex with him.
Kanojo x Kanojo x Kanojo is a vanilla narrative where the protagonist has sex with his sisters. They're not blood-related, despite seeming like incest.
Watch it if you want a light-hearted hentai anime.
17. Dropout
Japan has a new jobless law. Those who can't work or study must undergo forced labor. Dropouts become sex slaves for high-achieving kids.
Ryouta Niimi was named best dropout after topping his class. His ex-girlfriend Reika is his sex slave. As his desire has come true, he hits her hard whenever he can.
Dropout is one of the few hentai that deserves "Masterpiece!" The concept is intriguing, but the animation and sexual scenes are amazing.
If you haven't viewed hentai anime recently, it will boost your dopamine levels.
16. Boy Meets Harem
Unexpectedly, Naoki's plane crashes upon an uninhabited island. Only Naoki, a hot flight attendant, two of his students, and Sanae survive.
They get uneasy and unleash their latent passions when stranded on an island. While the females lure Naoki, the teacher gives him an*l s*x.
Boy Meets Harem's one episode is powerful. You'll enjoy every minute and feel like you're living your fantasy on an island with attractive women.
15. Itadaki! Seieki
Kanzaki receives his first love letter from Mari, and when he visits her in P.E., she knocks him down and sucks his blood since she's a vampire succubus.
She can't tolerate the blood's harsh taste. Then she uses his s*men for energy. One receives her supper, and the other enjoys constant pleasure.
Itadaki! Seieki is gaining popularity. Some anime memes feature photos from this hentai.
14. Masterpiece The Animation
Yuuji's parents died a few years ago, and his mom's childhood friend has taken him up. Mira, Nina, and Yuna are twin sisters.
He falls for Yuna after an incident, and she seems to like him. After learning of their relationship, her sister and mother began seducing him.
This hentai is a masterpiece in every way. You have a great mi|f and beautiful story without Netorare.
The animation is gorgeous and the mi|f's voice acting will have you orgasming. It's one of the few hentai anime worth rewatching.
13. Baka Dakedo Chinchin Shaburu no Dake wa Jouzu ni Chii-chan
Kouta lives apart from his home and meets a classmate at a convenience store. Chii-chan isn't in his league.
Her small physique, dark skin, and golden hair make her unattainable. She smiles at him, and fate makes her his girl. Kouta never thought a gorgeous girl would want meaningless sex.
Baka Dakedo is a hentai animation for insecure men. This hentai's girl is beautiful, while the boy is obese and unattractive. It has sexual encounters, great animation, and voice acting.
12. Blood shadow
Crimson lotus fights demons that devour women on the story's planet.
Who wins?
It's hard to find hentai anime with action and sex scenes.
You'll be entertained by the plot.
11. Night Shift Nurses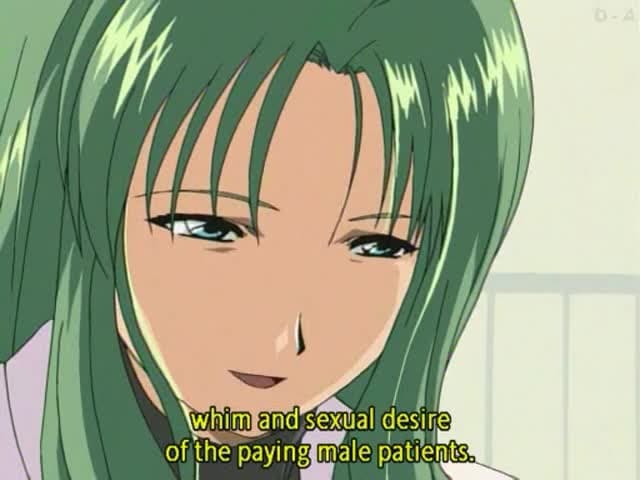 The chief doctor performs amorous experiments on female nurses in a medical unit.
Through stripping and sex, he discovers something shocking.
The best nursing hentai is Night Shift Nurses.
It's a good hentai animation with the best psychological plot in this genre while being a touch unsettling.
10. Pure Mail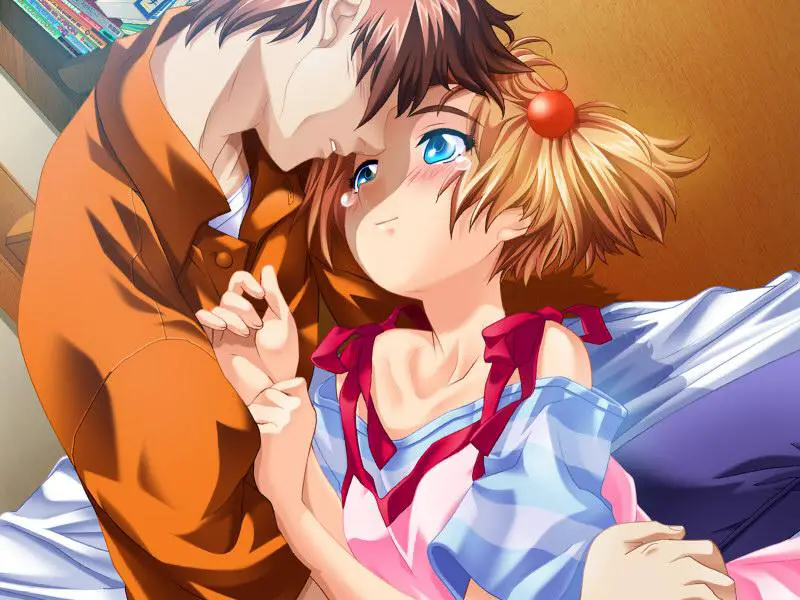 Kei Ogata's unhappy past made him anti-relationship.
He meets a kind girl online and they become friends. Is that it?
From the first 10 minutes, you can tell this is a great hentai story.
Simple, amazing, and original, we adore it.
9. Koikishi Purely Kiss The Animation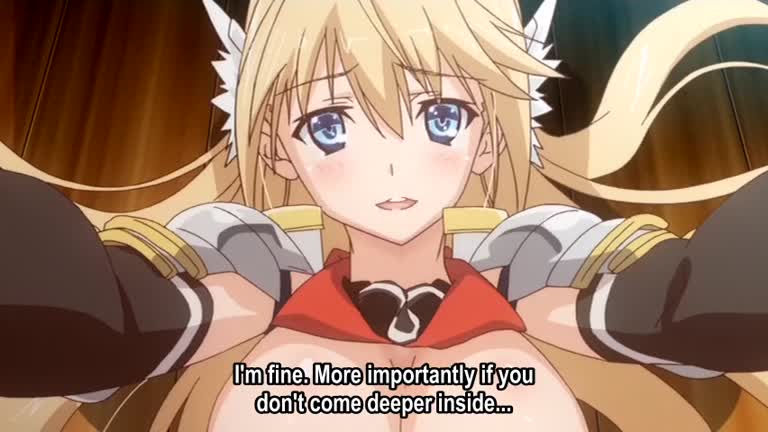 Kaname and Elcia were saved by a knight as children. They resolved to become knights and preserve justice.
What adventures await?
The synopsis shows how excellent the story sounds. Good animation, characters, and lewdness.
8. Tamashii insert
Takashi's stepmother and sister move in with him when his father remarries.
He acquires an app that can manipulate people's bodies to get along with them.
Tamashii Insert is an interesting regular hentai.
Great sex scenes and gorgeous female characters. This hentai anime has a good plot.
7. Euphoria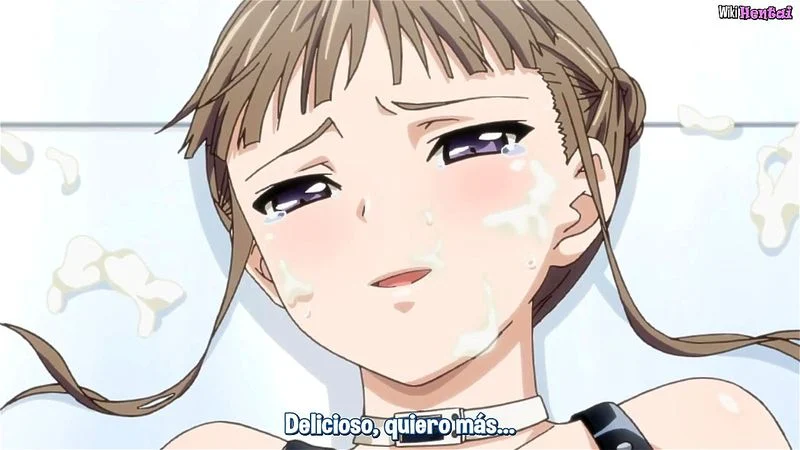 Takatou wakes up with five female friends in a bizarre room. A voice tells them to violate five individuals to escape.
Euphoria is unique in its genre and involves plot twists. This hentai anime has a strong plot and sex scenes.
6. The Xena Buster: Daiakuji
Akuji finds the world changed after leaving prison.
In every field, women enslave men. Enraged, Akuji and his pal toy with Osaka ladies.
This one is amusing and has a great plot and spectacular sexual activity.
5. Mankitsu Happening
Keiichi possesses a secret skill that lets him have sex with any female he meets.
He grudgingly accepts his best friend's manga café employment offer. How long until he seduces the attractive shopgirls?
Mankitsu Happening is hentai gold. Solid premise, fantastic animation, and gorgeous female character art.
4. Viper GTS
Carrera, Mercedes, and Rati grant wishes for human souls. Ogawa asks Carrera to make a wish.
He's attracted to her beauty and wants sex. Angels kidnap her to purge the demons. Ogawa's love: salvageable?
Viper GTS is a funny, plot-driven hentai anime. Sexual scenes and beautiful female demons captivate.
3. Taboo Charming Mother
Misako becomes Kazuhiko's stepmother and soon receives threatening calls and a sex toy. Will Kazuhiko help her?
You'll watch this anime only for the plot, strange as it sounds. The narrative is more intriguing than the hot scenes.
2. Himekishi Lilia
Lilia will inherit the kingdom. Her jealous brother trades the kingdom for her energy by making her experience sexual bliss.
Every episode of HImekishi Lilia features sexual exchanges. It has tentacles, magic, a hot elf, and an exciting plot.
1. Bible Black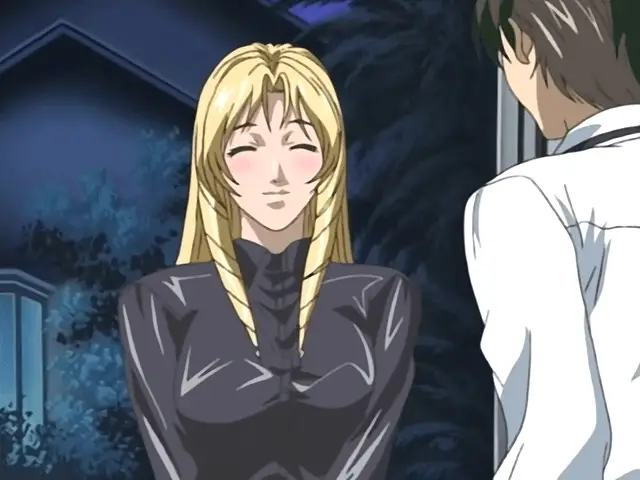 Minase finds a mystical book in his school's basement and kisses his crush. He soon realizes he's in a more serious scenario than he thought.
Hentai's masterpiece is Bible Black. It includes a gripping plot and clever sexual moments. Best plotted hentai ever. And here you can read the bible black watch order.