Mobile Suit Gundam: The Witch from Mercury will have a special show on November 13 that will recap the first six episodes.
At 5.30 PM JST, the Gundam Channel will air another special after the recap episode has been broadcast on television.
The primary cast members of the show, Kana Ichinose (Sulette Mercury) and Lynn (Miorene Rembran), will discuss the first six episodes of the YouTube program, which will be hosted by actor and YouTuber Kajita Mafia.
Since its release on October 2, Crunchyroll, Bilibili, the YouTube channel of Ani-One Asia, and the Gundam.info channel have all offered foreign streaming of Mobile Suit Gundam: The Witch from Mercury.
On September 1, the Prologue precap clip was made available to everyone via the Gundam.info channel.
The program is airing in the recently restored Nichigo time slot on MBS and TBS, where anime with several seasons frequently have consecutive courses.
The second season of The Witch from Mercury will premiere in April 2023.
The new Gundam series is set in the latest version of Ad Stella, and it has the first female main character of any Gundam anime.
PREMIERE DESCRIPTION: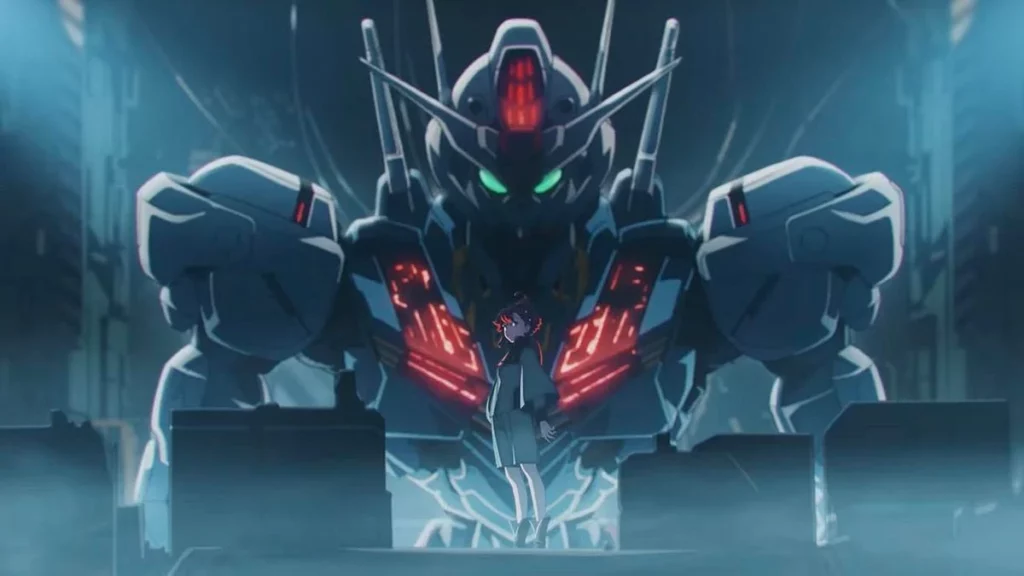 A.S. (Ad Stella) 122―
An era when a multitude of corporations entered space and built a huge economic system.

A lone girl from the remote planet Mercury transfers to the Asticassia School of Technology,
run by the Beneritt Group which dominates the mobile suit industry.
Her name is Suletta Mercury.
With a scarlet light burning in her pure heart,
this girl walks step by step through a new world.
SETTING:
Apparently, "The Witch From Mercury" is a stand-alone show within the franchise that has its own dimension and history.
According to the official "Gundam" website, this television program is set in the year 122 in Ad Stella, or A.S. Since this new timeline is unrelated to any existing "Gundam" series.
However, we, unfortunately, do not have a lot of information about it. As a result, this new series may pretty much do whatever it wants without having to worry about canon, lore, or future events.
In other words, this new series is a fresh start for 'Gundam' fans who have been watching it for a while, and there is an entirely new history to discover.
CAST INCLUDES:
Youhei Azakami as Gel Jeturk
Natsuki Hanae as Elan Ceres
Makoto Furukawa as Shaddiq Zenelli
Yume Miyamoto as Nika Nanaura
Miyu Tomita as Chuatury Panlunch.
Notable Staff members for Mobile Suit Gundam: The Witch from Mercury include
Director: Hiroshi Kobayashi (Dragon Pilot: Hisone and Masotan, Kiznaiver)
Assistant Director: Ryou Andou (Interviews with Monster Girls director),
Series composer: Ichirou Ohkouchi (Code Geass), and
Character designers: Mogumo, Juri Toida (Gundam Build Divers Battlogue), Marie Tagashira (Mobile Suit Gundam: Hathaway's Flash character animation director), and Hirotoshi Takaya (Mobile Suit Gundam Thunderbolt animation character designer).
The animation is produced by Bandai Namco Filmworks.
Other professionals include Seiichi Shirato (Sing a Bit of Harmony researcher) as setting researcher, science fiction author Yuuya Takashima as sci-fi researcher, Ayumi Satou (Gundam Build Divers Re: Rise) as art director, Kazuko Kikuchi (Mobile Suit Gundam: Iron-Blooded Orphans) as a color designer, Shinichi Miyakaze (SSSS.GRIDMAN) as 3DCG director, Shouta Kodera (Girls' Frontline) as photography director, Ryouji Sekinishi (Valvrave the Liberator) as mechanical coordinator, and Takashi Ohmama (Mobile Suit Gundam: Twilight Axis) as music composer.