Gintama is one the greatest comedy anime ever made.
This anime flips the Shonen norm of lighter-hearted comedy moments in between intense battles.
It makes it work.
Gintama is not only fun but there are also serious and life-threatening situations that are displayed with chilling severity.
However, Gintama will be remembered for its famous jokes and literal comedy.
Gintama is an amazing anime. It is unlike any other anime.
It goes to great lengths to make viewers laugh and is considered one of the most enjoyable anime series.
Our Gintama watch ordering guide will make it easier to watch anime.
So, let's get started.
Release Order of the Series, Movies and Special Episodes
I. TV Series
Gintama (2006-2010)

Season 1 (Episodes 1-49)
Season 2 (Episodes 50-99)
Season 3 (Episodes 100-150)
Season 4 (Episodes 151-201)

Gintama' (2011)
Gintama': Enchousen (2012)
Gintama° (2015)
Gintama. (2017)
Gintama.: Slip Arc (2017)
Gintama.: Silver Soul Arc (2018)
Gintama.: Silver Soul Arc – Second Half War (2018)
II. Movies
Gintama Movie 1: Shinyaku Benizakura-hen (2010)
Gintama: Yorinuki Gintama-san on Theater 2D (2012)
Gintama Movie 2: Kanketsu-hen – Yorozuya yo Eien Nare (2013)
Gintama: The Final (2021) (upcoming)
III. OVAs
Gintama°: Aizome Kaori-hen (2016)
IV. Specials
Gintama: Nanigoto mo Saiyo ga Kanjin nano de Tasho Senobisuru Kurai ga Choudoyoi (2005)
Gintama: Shiroyasha Koutan (2008)
Gintama: Dai Hanseikai (2010)
Gintama: Shinyaku Benizakura-hen (2010)
Gintama': Futon ni Haitte kara Buki Nokoshi ni Kizuite Neru ni Nerenai Toki mo Aru (2015)
Gintama°: Umai-mono wa Atomawashi ni Suru to Yokodorisareru kara Yappari Saki ni Kue (2015)
Chronological Order:
Gintama Season 1 (Episodes 3 to 57)
Gintama: The Movie (remake of the episodes 58-61 with better animation)
Gintama (Episodes 62-201: end of season 1)
Gintama' (Season 2) (Episodes 202-252)
Gintama Season 3 or Gintama': Enchousen (Episodes 253-265)
Gintama Movie 2: The Final Chapter- Be Forever Yorozuya (the movie that aired after the third season)
Gintamaº (Season 4) (Episodes 266-316)
Gintama. (Season 5) (Episodes 317-328)
Gintama.: Slip Arc (Season 6) (Episodes 329-341)
Gintama.: Silver Soul Arc (Season 7) (Episodes 342-367)
Gintama: The Semi-Final (takes place between episode 367 and The Final movie)
Gintama: The Final (Adapts the final chapters of the manga series)
How to Watch Gintama in Order
This is how you can watch Gintama in order.
1. Gintama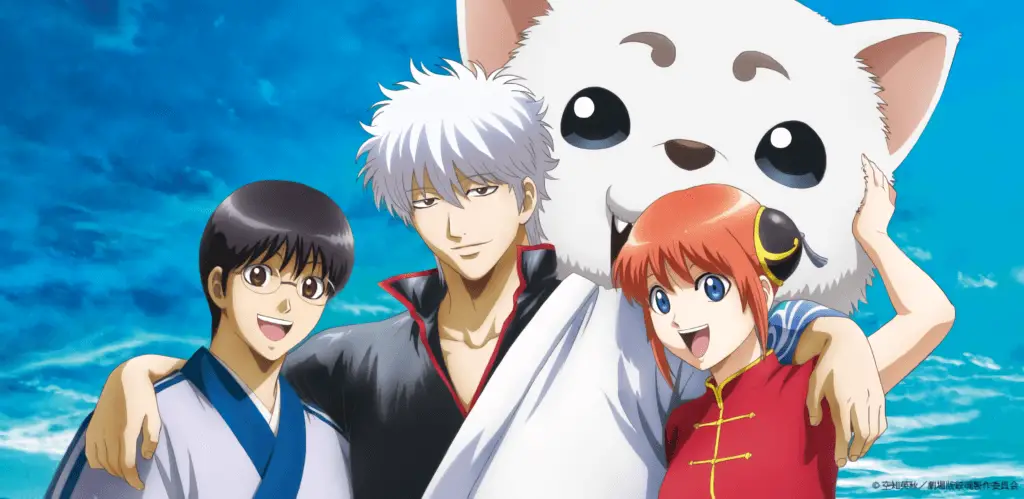 The first season of anime is called "Gintama", and if you are going to watch this then start from episode 3 because that's where the story begins.
These episodes were created to celebrate the manga's adaptation. This is important to remember before you start.
2. Gintama'
Don't mistake the title for the movie. Gintama' is the title.
The second season of the anime once you're done with the first season, get right into the second.
3. Gintama': Enchousen
Don't be confused by the title.
Gintama's Enchousen is the third season, episodes 253-265.
You can watch it after you have finished season 2.
It's shorter than previous seasons but still packs a lot of comedy and action.
It's worth your time to see it.
4. Gintama Movie 2: The Final Chapter- Be Forever Yorozuya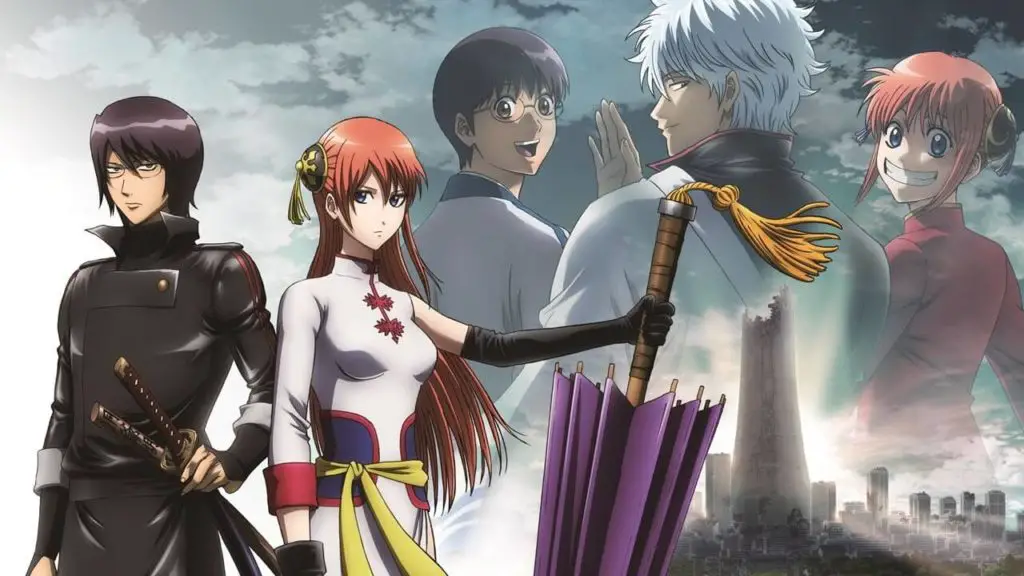 Why does the title say movie2?
There is only one movie on the list.
It's easy.
It has created a movie that combines episodes 58-61, with better animation. (we'll be back to it later).
Nevertheless, this movie is made after the third series.
You cannot understand the understand unless you have seen the previous seasons.
5. Gintamaº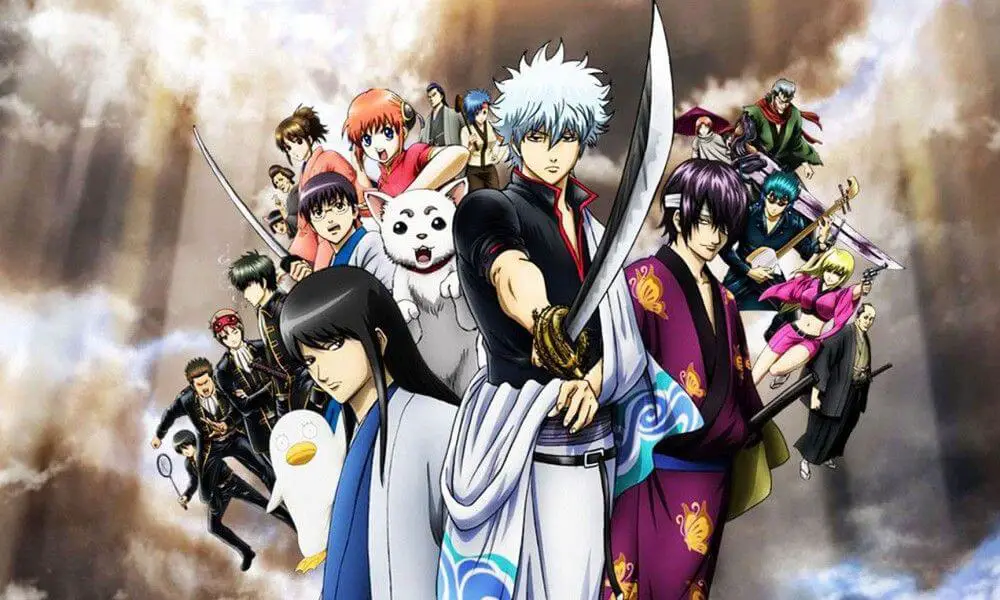 Gintama is the best.
The fourth season of the anime covers episodes 266-316.
This is the one that you should watch right after the movie.
6. Gintama.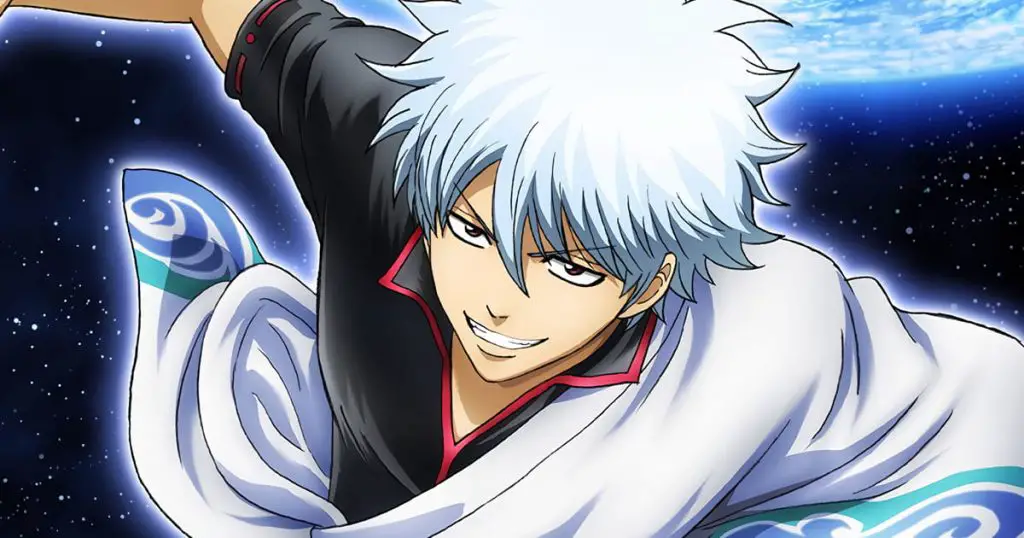 The fifth season of the anime.
No matter how many seasons there are, the franchise will always come up with unique titles.
It is available in English.
It includes episodes 317-332.
7. Gintama.: Slip Arc
Gintama. Slip Arc is the sixth season of the anime comedy arcs/episodes are shown before 300 episodes (farewell Shinsengumi arch).
It's funny, and sometimes even a little bit sad.
You can watch the fifth season of Gintama after you are done…
8. Gintama.: Silver Soul Arc
The seventh season is split into two halves Gintama.
This covers episodes that start at 342 and end at 367.
This one is available right after the Slip Ark (sixth series).
9. Gintama: The Semi-Final
Two episodes take place in the Semi-Final part between episode 367 to the last movie.
You should watch it after you finish Silver Soul Arc's seventh season.
10. Gintama: The Final
You're finally going to part ways with the anime you have loved and cherished for so many years.
This is the last movie in the series and should be seen after you have finished all seasons.
For those who don't mind a few extra steps, the Gintama watch order is recommended.
If you want to enjoy anime at its best, however, the following order is recommended.
Gintama is a true masterpiece.
It takes some time to get used to, but once you are, the entertainment never ends.
We hope that you will enjoy Gintama to the fullest with this Gintama watch order.
You can ask any questions in the comments section.
Frequently Asked Questions:
Should I skip Gintama Episodes 1 and 2?
Yes. Because these anime originals were made to celebrate the manga's adaptation, you can skip the first episode.
Netflix now allows you to stream Gintama anime. Go to Netflix and search Gintama. You'll see several titles. This is the watch order to follow before you dive into it.
When does Gintama get good?
It gets good at episode 3. If you didn't like it then, the humour does not fit your taste and it clearly doesn't since you've seen 60ish episodes. Drop it now and move on, don't feel bad that you don't like it.