Disney has always given us a lot in its stories.
Action, romance, drama, and everything magic!
So let's discuss here who is the best and the cutest baby that Disney gave us.
15. Baby Jack-Jack From The Incredibles Series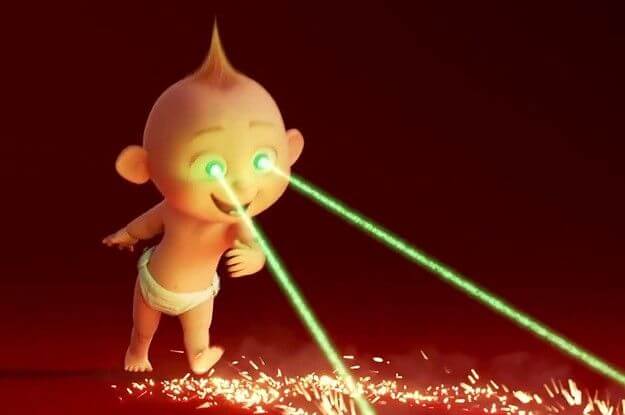 The Incredibles is a great series! It has wholesome family moments and great characters!
Like Edna and Frozone! But one presence that we absolutely can't forget is Jack-Jack!
We were given a small glimpse of Jack Jack's powers in the last part of the first Incredibles film.
In the second movie, we got to see just everything Jack-Jack could do!
Metal form, mimicking people, monster form, laser eyes, flame form, dimensional travel, levitation, phasing through solid things, duplication, wall-crawling, superhuman speed, and oh!
One look into his large blue innocent eyes and you'll fall in love with him!
Truly, a superhero prodigy!
14. Boo From Monsters Inc.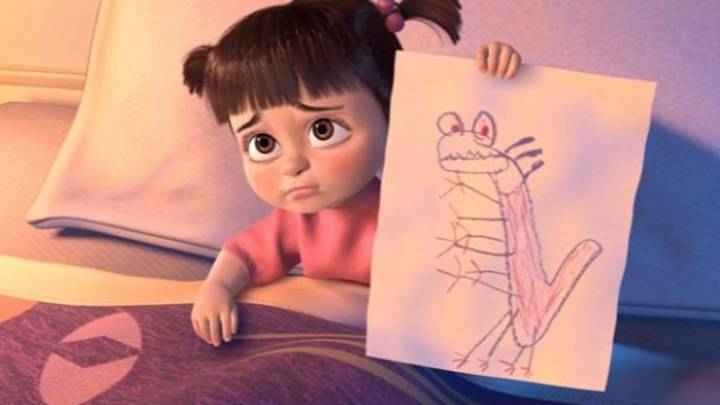 Boo is not scared of any monsters! Except for Randall who was her monster but well…she isn't scared of any other monsters!
She developed an adorable bond with Mike Wazowski and Sulley!
Boo is a tiny fair-skinned girl. Her dark brown pigtails, pink shirt, and purple shorts make her look very cute!
12. Baby Kuzco From The Emperor's New Groove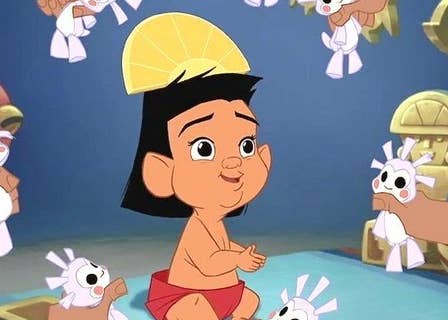 Baby Kuzco was born into royalty.
Thus, being the pampered into the selfish, rude, and merciless emperor that becomes.
Just as he was born, Baby Kuzco was given everything from toys to great food without a single complaint.
This is why all he knows now, is to enjoy himself without caring for others.
But wouldn't you want to pamper little baby Kuzco who accidentally broke his toy?
11. Baby Bambi From Bambi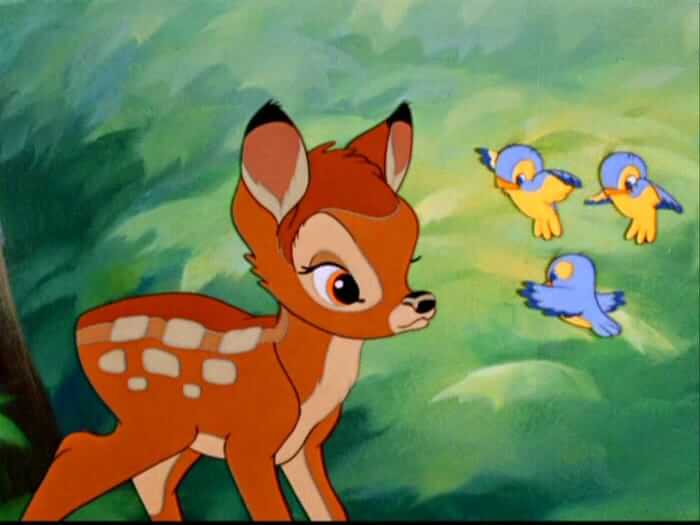 Bambi was such a curious little fella ever since the time he was born.
The way this scene was constructed was beautiful!
A new prince is born and all the different birds and animals of the forest gather around to see the new prince.
Bambi wobbles around a little bit trying to stand up and walk, hidden away in a small part of the forest where he and his mother can be safe.
Bambi is incredibly cute in not only his looks but also his behavior.
10. Baby Simba From The Lion King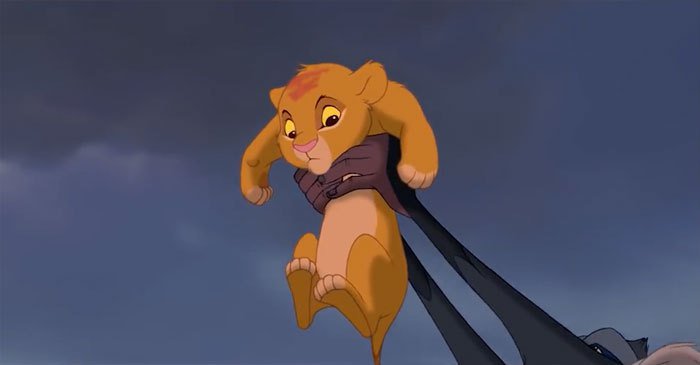 Baby Simba is probably the most memorable baby character Disney has ever offered to us.
Everyone gathers and sings and salutes the newborn, Rafiki raising the prince to show his dominance over everything that touches the light.
Meanwhile, Simba is just tiny, adorable, and confused. Simba is brave and a carefree child who roams about enjoying his life as a part of his pride.
The movie comes full circle in a heartwarming moment with the birth of Simba and Nala's daughter, Kiara.
9. Baby Tiana From The Princess and the Frog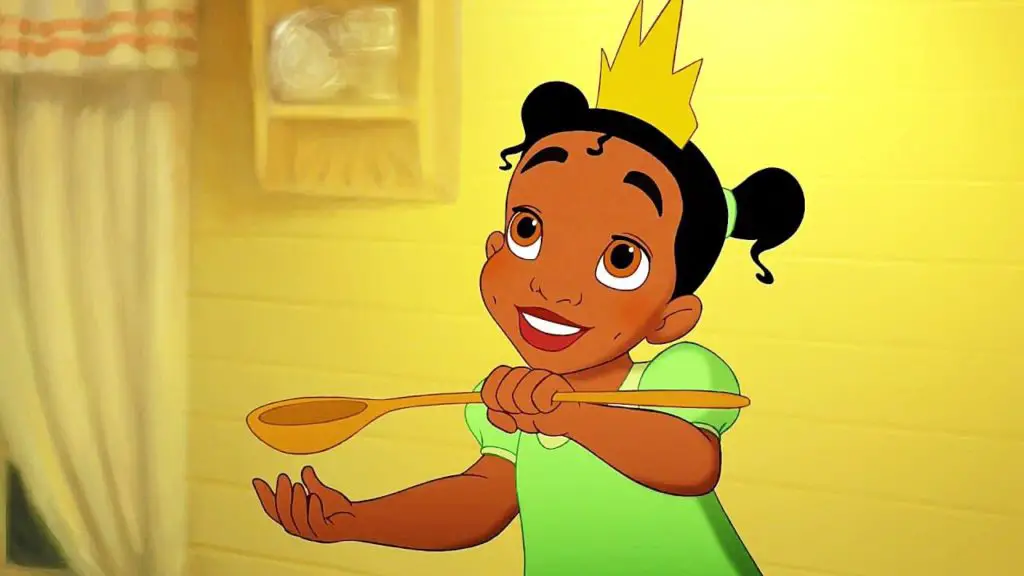 Tiana isn't really shown as a baby but as a child in the movie, spending time with her family, honing her cooking skills.
She learns to cook and to spread that joy from her father.
She learns the importance of hard work and believing in yourself in order to make all of your dreams come true.
Tiana wears a green dress and has her hair up in two ponies… Oh!
And how can we forget the cute little crow she has on her head showing the Princess she is going to be!
8. Baby Lady From Lady and the Tramp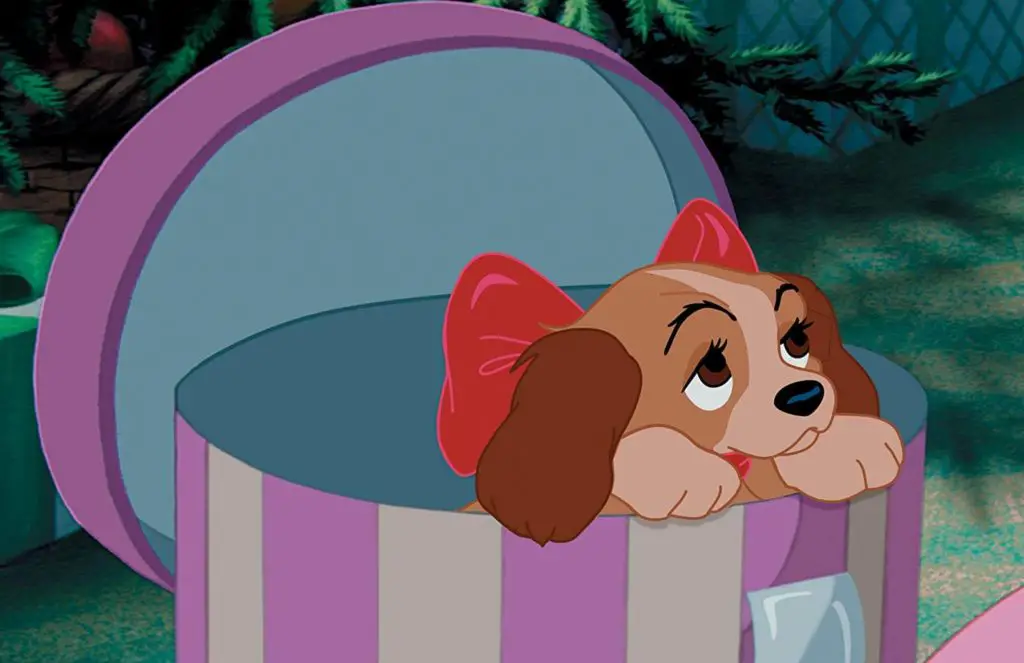 Christmas is around the corner and this is the best Christmas gift you could give to your loved one!
A beautiful English Cocker Spaniel puppy, Lady's most striking feature was undoubtedly her log and furry ears.
A mischievous and energetic little Lady can put a smile on anyone's face.
7. Baby Rapunzel From Tangled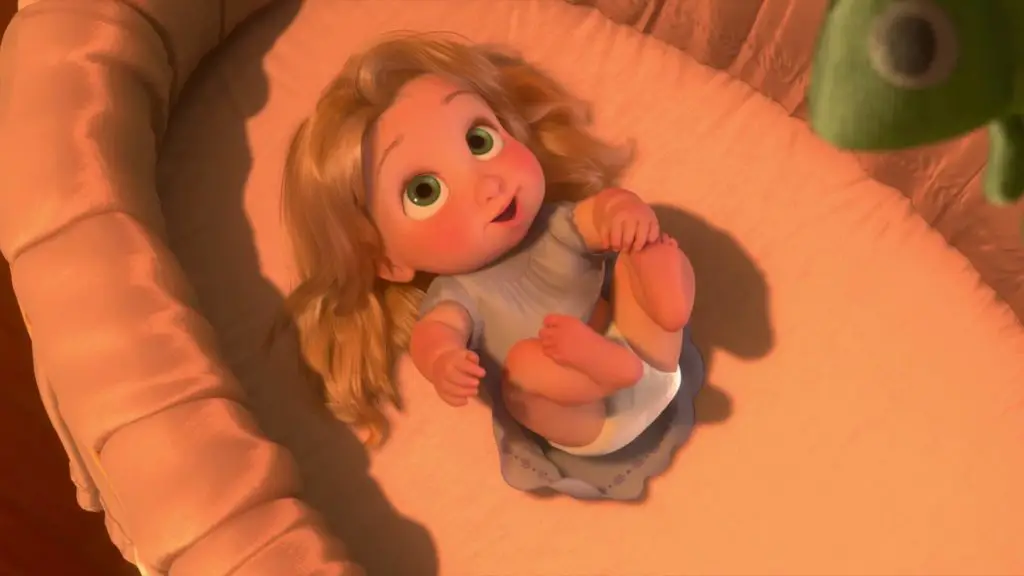 Rapunzel ever since she was a baby had her hair on point!
Beautiful big green eyes and little arms and legs that demand to be played with!
Rapunzel is everything you'd want in your beautiful daughter and more!
6. Baby Mowgli From Mowgli
All Bagheera intended to do was to check out where some noises were coming from!
And now he's saddled with not only keeping a bear in control but a human that follows him around doing the very same things!
Well, whatever, Bagheera wouldn't blame himself!
A man-cub as cute as this settled nicely in a basket would melt even the toughest of panthers and wolves!
Bagheera as a responsible panther, only did the right thing, entrust it to wolves so it wouldn't die!
5. Baby Tarzan From Tarzan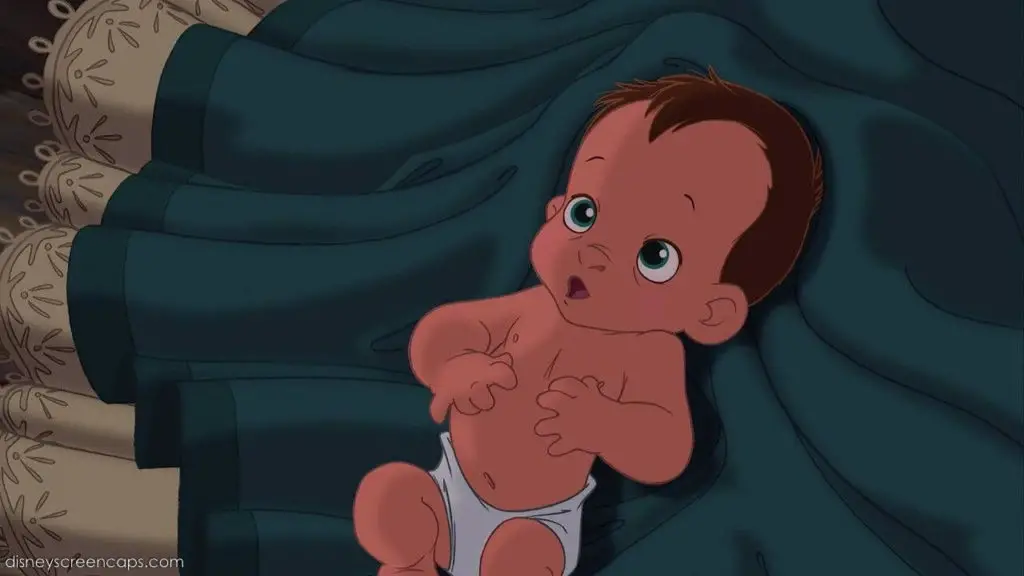 Since the moment Kala found Tarzan, we all fell in love with him!
Little Tarzan looked at Kala and sneezed on her! He later took a good look and laughed!
As Kala examined him, Tarzan continued being the baby that he was by blowing saliva bubbles and the longer Kala stayed, the more it was impossible for her to just leave Tarzan there!
And the moment Tarzan slept in her arms, that was it! Who could leave such an innocent, harmless and beautiful little life in the dangers?
4. Baby Moana From Moana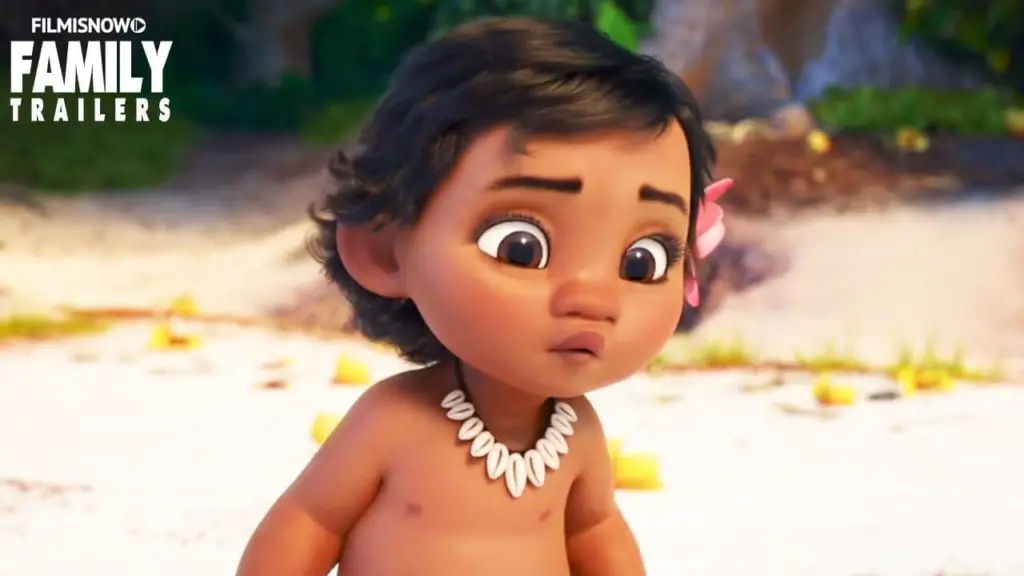 You know how when you find something really cute, you just want to squeeze it and hold it close and never let it go!
Her little babbles, the flower in her hair, how she looks at everything curiously, and how she only wants to help anyone she finds in trouble!
Moana has always been a curious little baby who was not afraid to venture out in the open!
3. Baby Dory From Finding Dory
Baby Dory was cuter than anyone could've ever imagined!
The way she smiles and swims around with her little fins and tail and the way she laughs!
Everything about Baby Dory screams cute!
2. Baby Pegasus From Hercules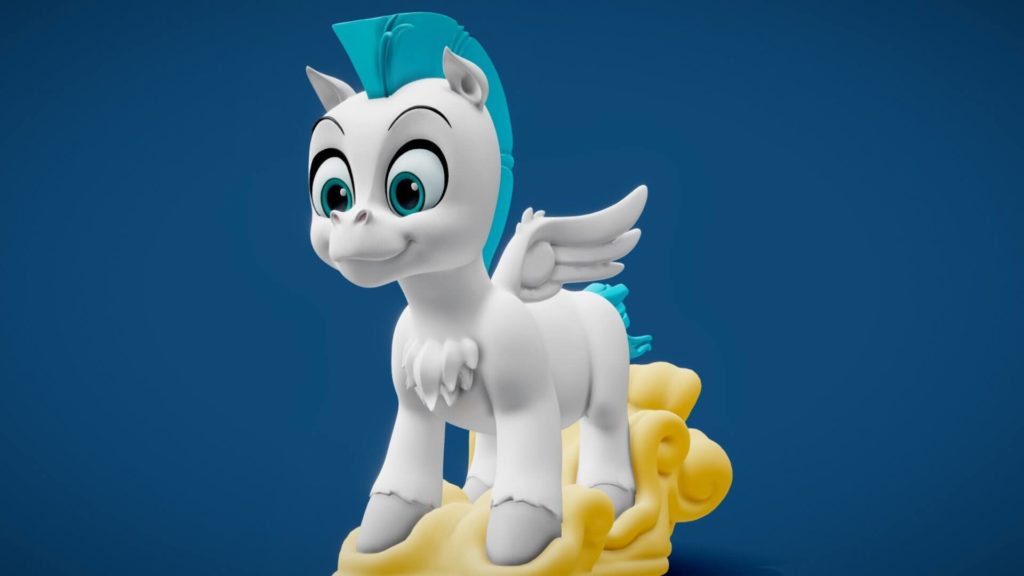 Pegasus and Hercules have been best buds ever since they were little babies!
Look at those tiny wings and big eyes!
The happiness on their faces as they snuggle up with each other is pure joy!
1. Baby Bolt From Bolt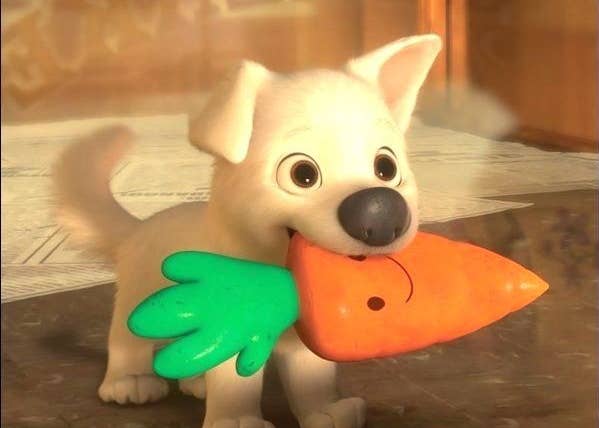 This little puppy has stolen hearts!
Just look at his little ear flopping down as he holds the cute carrot toy in his mouth!
His soft white coat, big eyes, and little legs!
His cute antics as he plays around with his toy jumping and rolling over with it!
Coupled with the sheer happiness, innocence, and excitement on his face of playing with it!
Bolt is definitely the cutest baby Disney ever gave us!
Beg to differ? Anything that we've missed or gotten wrong? Let us know in the comments!