Do you want to play best zombie games for android ? well you come on the right page. So if you have searched on Google play Store you will find lots of lots of zombie games.
And let me tell you zombie games are a thing around since gaming in smartphones became a thing and most people love playing best zombie games for android.
Without wasting anymore time lets begin the list of best zombie games for android that should be playing.
1. Zombie Gunship Survival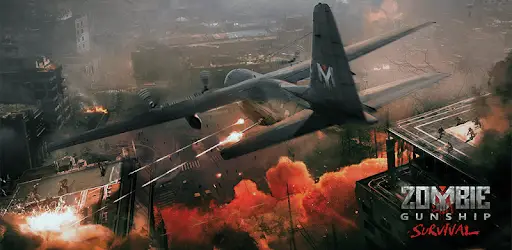 Zombie Gunship Survival is Best Zombie Game for iOS and Android. Take the gunners chair in an AC-130 gunship. Protect your ground team as they search for resources.
Build your base and defend it against zombie attacks. Connect with fellow players through the in-game community.
2. Unkilled
Unkilled is a zombie-themed first-person shooter video game developed and published by Madfinger Games. It was released for Android and iOS devices on 3 September 2015.
The game is considered to be the successor to Dead Trigger 2.
3. The Walking Dead Our World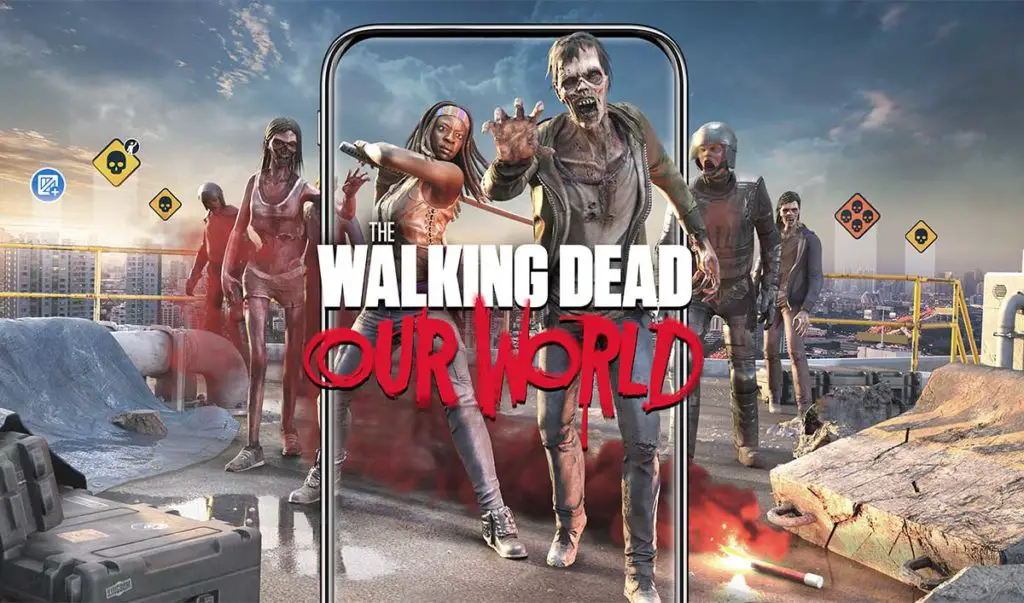 The zombie apocalypse has begun. The zombies, otherwise known as "walkers", feed off living human beings and have taken over our neighborhoods.
In order to survive, you'll need your gun and snipers ready to scavenge and hunt whether at your home, your neighborhood, or beyond, with the all-new Free Roam feature.
With the fall of humanity, making friends and forming a team is the difference between survival and death.
4. Plants vs Zombies 2
Plants vs. Zombies 2 is a 2013 free-to-play tower defense video game developed by PopCap Games and published by Electronic Arts. It is the sequel to the original Plants vs.
Zombies, and was released worldwide on Apple App Store on August 15, 2013 and Google Play on October 23, 2013.
5. Minidayz
How long can you survive in a post-apocalyptic world? Find out in Mini DAYZ now – an official pixel art rendition of the massively successful PC survival game – played by over 3 million fans. 100% free, without in-app purchases.
It is you against the world in Mini DAYZ: explore a randomly generated map and scavenge for food, ammo and supplies. Use anything you find to craft advanced items. Protect yourself against aggressive infected and ferocious wolves.
But most important of all: make sure to stay dry, warm and well fed at all times. The weather out there can quickly get under your skin and your wounds will not heal without you treating them…
There are no rules, except one – to survive one of the best zombie games on android.
6. Last Day On Earth
Last Day on Earth: Survival. The survival shooter Last Day on Earth is set in a post apocalyptic world: in 2027 the world saw an outbreak of an unknown infection that destroyed almost all the human race. And it didn't stop there.
7. Kill Shot Virus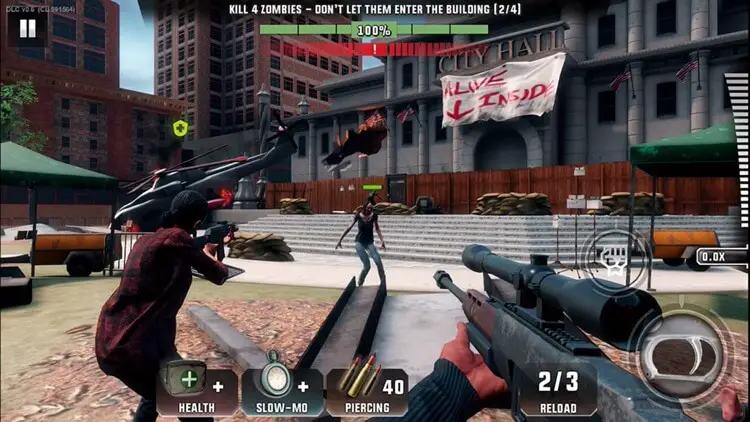 Play for free, shoot zombies, join online multiplayer clans with other survival members.
IT'S A ZOMBIE PLAYGROUND OUT THERE!
Play through 100+ adrenaline-pumping online FPS sniper and assault missions to prevent the spread of the zombie virus
Kill the Un dead up close and personal with a huge arsenal of Assault Rifle guns, Shotguns, Sniper Rifles and Machine Guns
Pushing the limits with stunning next-level 3D graphics showcasing the zombie-infested chaos and plants infected city
Fight and overcome hordes of 3D zombies including Screechers, Jumpers, Exploders and other horrible types of zombie monstrosities
Walking into the dead zone and killing zombies has never been easier in this fun free zombie game
8. Into The Dead 2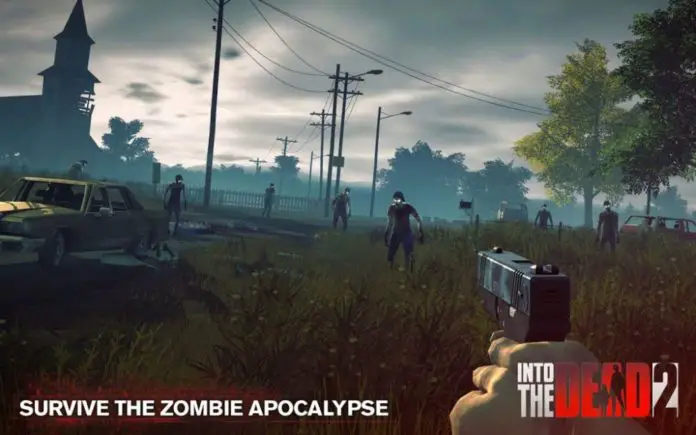 Into the Dead 2: George A. Romero's Night of the Living Dead Add On. Into the Dead 2: Ghostbusters Add On. Journey through the zombie apocalypse in a race to save your family.
Arm yourself with an arsenal of powerful weapons and do whatever it takes to survive.
9. Dead Effect 2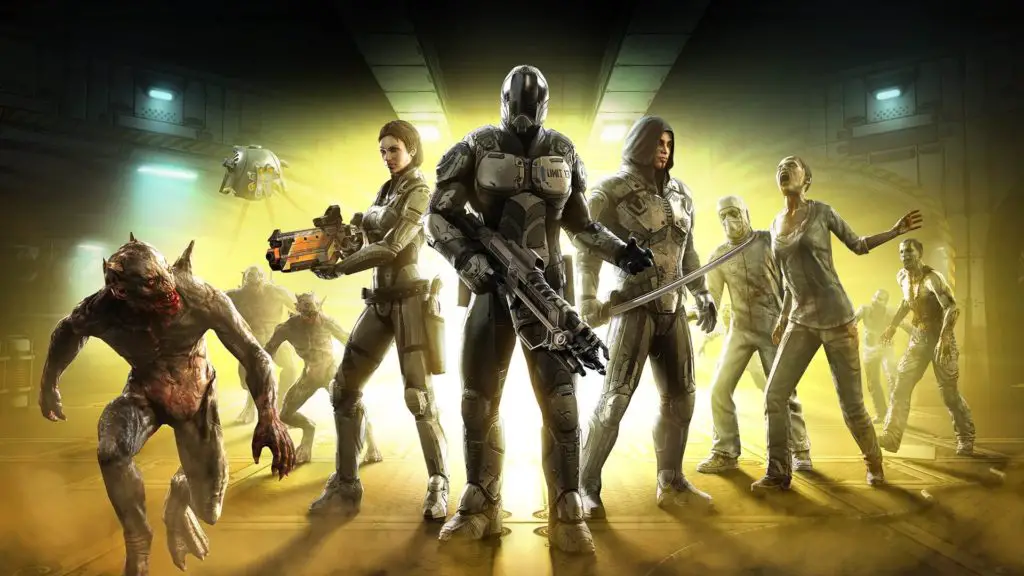 The nightmare isn't over. Plunge into the darkness aboard ESS Meridian again!
Looking to push the boundaries of mobile gaming to another level, Dead Effect 2 is a console-quality action sci-fi shooter with RPG elements.
Challenge yourself in of its enticing story line, with tons of up-gradable weapons, gear and high-tech body implant.
10. Dead Trigger 2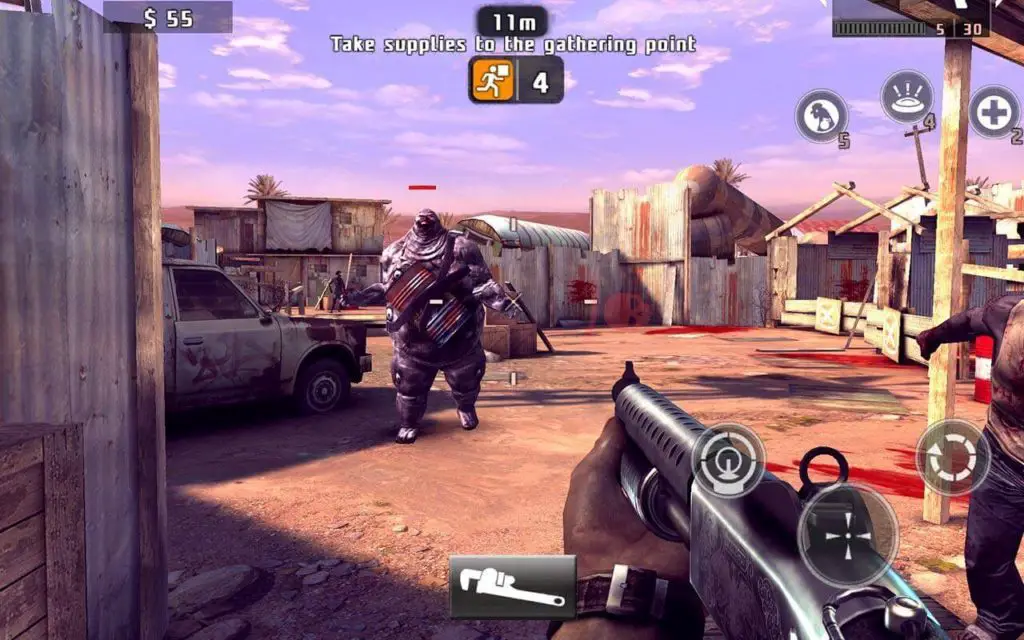 Dead Trigger 2 is best zombie games first person survival horror video game developed and published by Madfinger Games.
It was released for Android and iOS devices on October 23, 2013, and for Facebook on February 20, 2014. As with the original Dead Trigger, Dead Trigger 2 is a single-player zombie-themed shooter.