Food Wars! is a food anime series. The majority of the series takes place at Totsuki Saryo Culinary Institute, a highly competitive culinary school with just a few students graduating each year.
In a variety of courses and activities, students are judged on their culinary skills.
It's amazing about this series that the characters are able to prepare tasty meals that appeal to the viewers' taste buds.
Here I am going to you get familiar about 15 best characters from Food Wars
15. Jun Shiomi
Jun is probably the most attractive woman over the age of 30 I've ever seen. She attended school with Souma's father, Jouichirou, and was frequently the subject of his bizarre culinary experiments.
Jun was initially suspicious of Souma and his cooking as a result of this, which created some funny backstory moments.
She's a lot of fun around Souma, and she's also popular for her spices. Jun loses sight on everything around her as she enters lecture mode because she is so invested in what she is saying.
When Jun meets Akira Hayama, he recognises his potential and takes him to Japan to tutor and care for him. Her friendship with Hayama is also fantastic.
14. Isami Aldini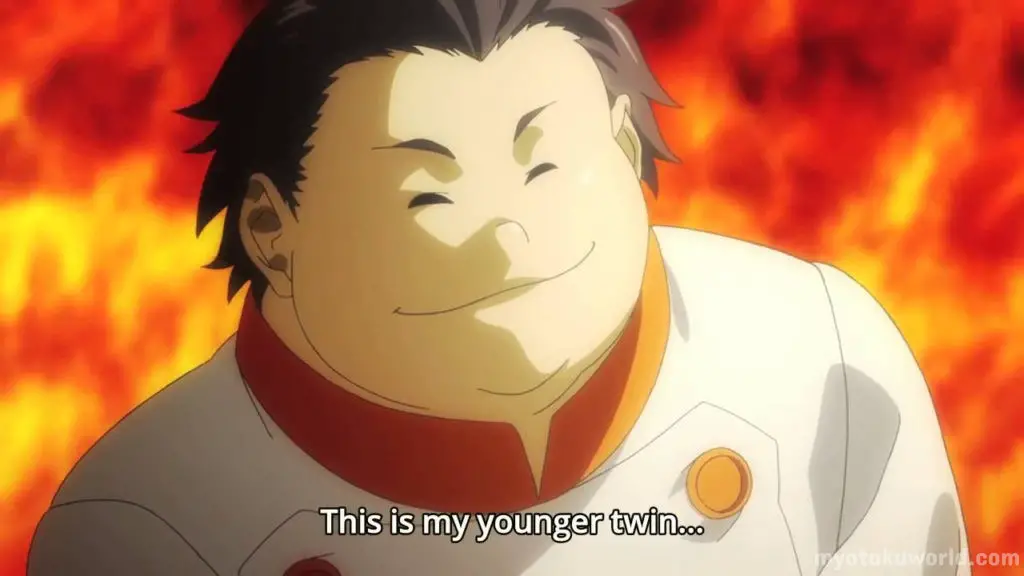 Isami Aldimi is Takumi's younger brother, although he has dark hair and is overweight at first-year camp.
He, like Takumi, has worked at his uncle's restaurant in Italy since they were both five years old, and aspires to be praised for his cooking.
When these brothers work together in the kitchen, they are capable of creating some serious Italian dishes.
Their parents are correct in putting their trust in them to run the family restaurant on their own at times.
Isami hasn't yet achieved the stage of his older brother, but he's getting there, and his approach to tomatoes and Italian cooking in general is well worth paying attention to.
It won't be long before he wins his first big shokugeki match.
13. Yuki Yoshino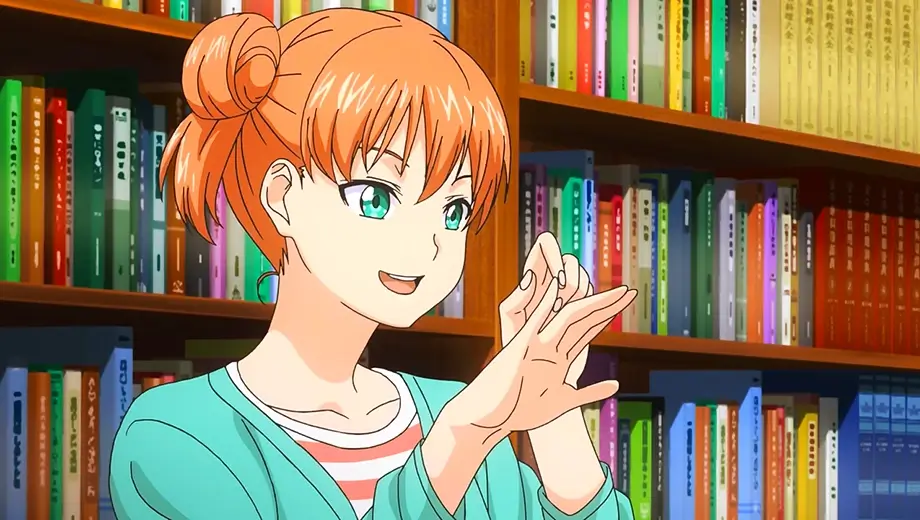 Yuki Yoshino is a first-year student who is petite and lively. She is known for her double-bun hairstyle and hyperactive personality, and she often behaves childishly and teases the other students.
Anyone who meets her for the first time may think she isn't serious about stuff. But the reverse is true: Yuki is always on the lookout for the best recipes and cooking them.
Yuki's expertise is wild game, and she is well-versed in the preparation of any species of wild game meat. She is also responsible for the Polar Storm dorm's ducks, pigs, and other livestock.
12. Ikumi Mito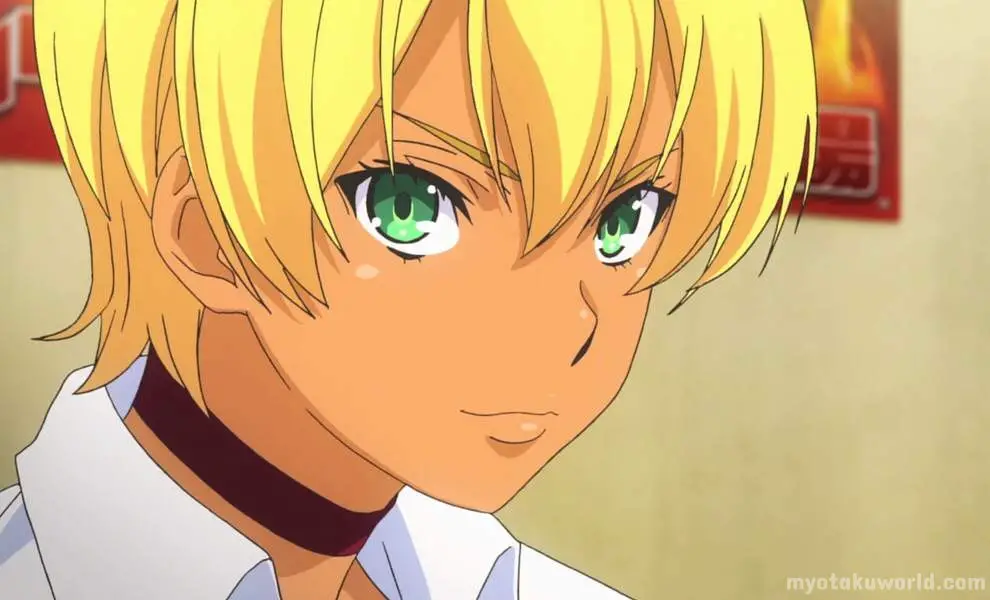 Ikumi Mito is a 1st year student with dark skin and blonde hair who favors a number of flamboyant bikini tops that she covers with a tied dress shirt.
Ikumi Mito hasn't had many chances to prove herself since season 1, but her talents are true, and she's passed all of Totsuki's big tests that weed out the weaker students.
She's now in her second year, and she's worked hard for it, just like the rest of us.
Her specialty is beef, and Ikumi knows where to find the best cuts of meat for a robust taste in every dish.
She recognizes healthy meat and once assisted several experts in handling frozen beef before sending it to restaurants.
11. Akira Hayama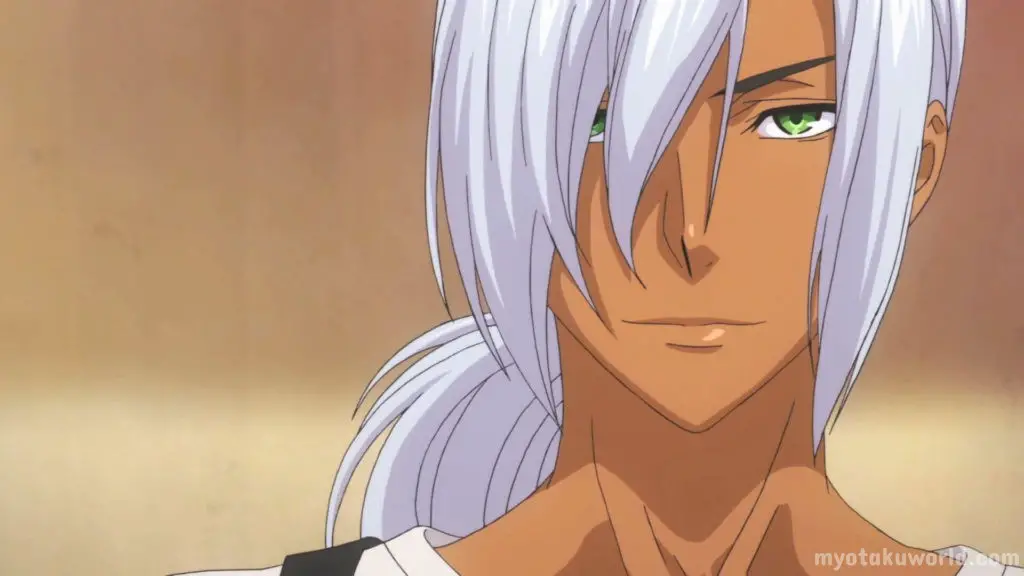 He uses spices on his food, just like Kurokiba, to cater to his tasters. However, Hayama differs from Kurokiba in that he uses fragrance in his dishes to cater to and engross the judges' olfactory senses during a cook-off competition.
When it comes to tournaments, his nose is his greatest asset. His mastery of aroma qualified him to be elected to the Elite Ten Council's 9th seat, demonstrating the importance of his acute sense of smell.
Furthermore, his expertise in scents comes in handy when it comes to his cuisine style, Shiomi-Style Curry Research, which includes the majority of his signature curry dishes. Hayama's personality shines through in his cuisine.
10. Hisako Arato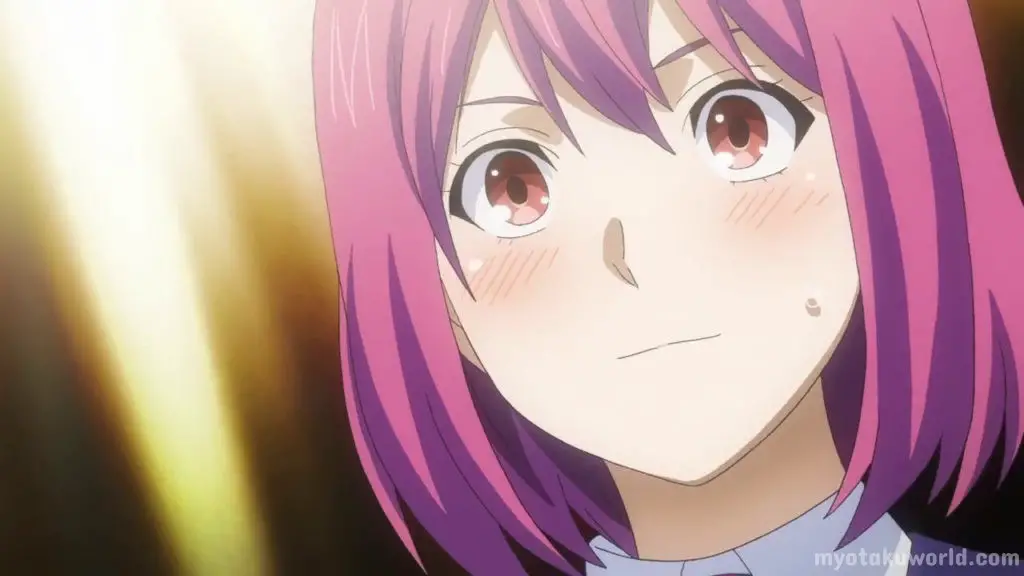 During the Fall Classic preliminaries in Chapter 52, Erina's aide with short pink hair, whose name is revealed to be Hisako Arato. This girl has a proclivity for blending into the background.
If Hisako does find herself in a cooking competition, she quickly demonstrates why Erina keeps her company. Hisako, like many Totsuki students, has a specialization.
Herbs in this situation. She can perfume and spice just about everything, even hamburgers, but she doesn't go overboard.
Her food has a delicate and light touch to it, and her ingredients have a medicinal nature to them as well.
9. Ryo Kurokiba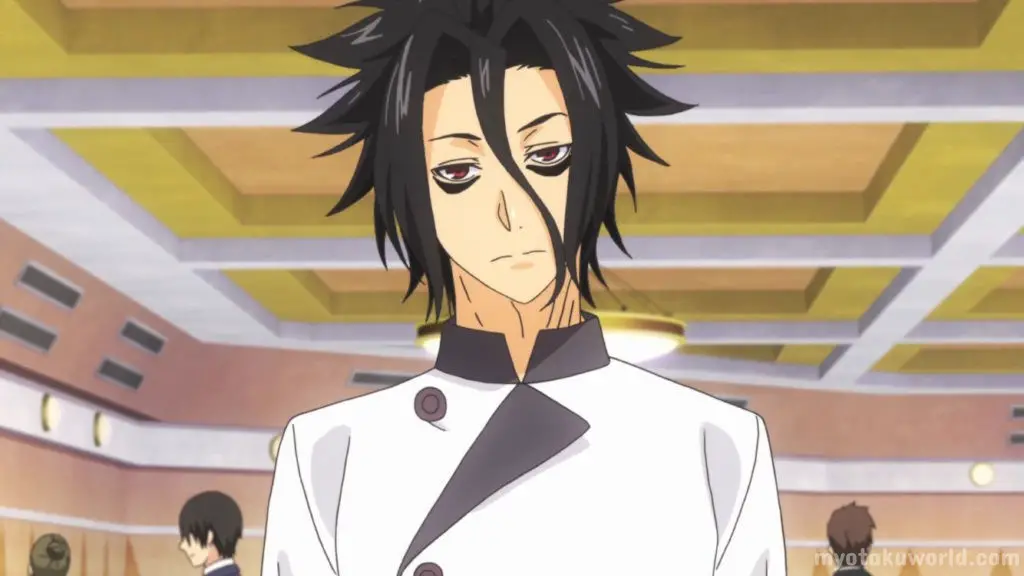 The name of Alice Nakiri's aide, Ryo Kurokiba, is revealed in Chapter 53 of the Fall Classic preliminaries. He is the head chef of a pub near the docks in Denmark when he is a young child.
Till we see his true face in the kitchen and witness his vicious cooking style, Ryo appears to be a meek and quiet child.
Ryo's specialty is seafood, and his cooking has been characterized as aggressive and forceful, with a rich and sharp flavor profile.
Ryo has a competitive spirit that rivals Soma's, and his violent seafood cooking style resembles that of Megumi's angry cousin.
He gets results, however, and in the Autumn Election, he made it to the final three-way cookoff.
8. Joichiro Yukihira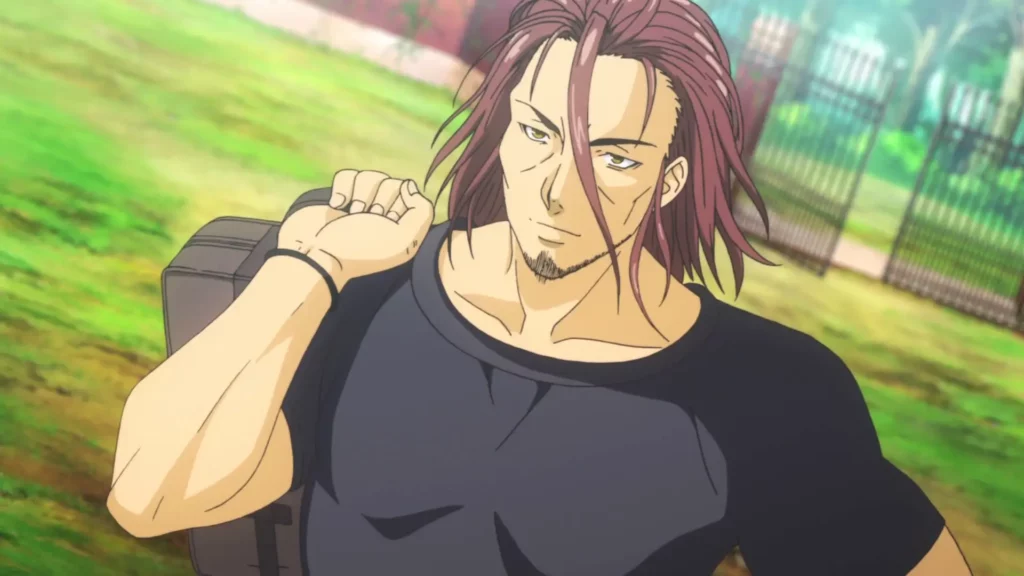 Joichiro, a nomadic but Master of Cuisine chef, enjoys cook-off competitions and has never lost a Shokugeki.
While only a few people are aware of Joichiro's brief fame in the past, it's obvious that those who are aware of him do so because of his prodigious chef persona.
He created the Yukihira Style, which he passed down to his son, Soma Yukihira, based on his knowledge of various ingredients and multiple cooking styles.
In addition, he invented the Joichiro Special Rich Ramen, which is said to revitalize the body and make one feel and look younger, thanks to his live cooking adaptation and culinary logic and imagination.
7. Soma Yukihira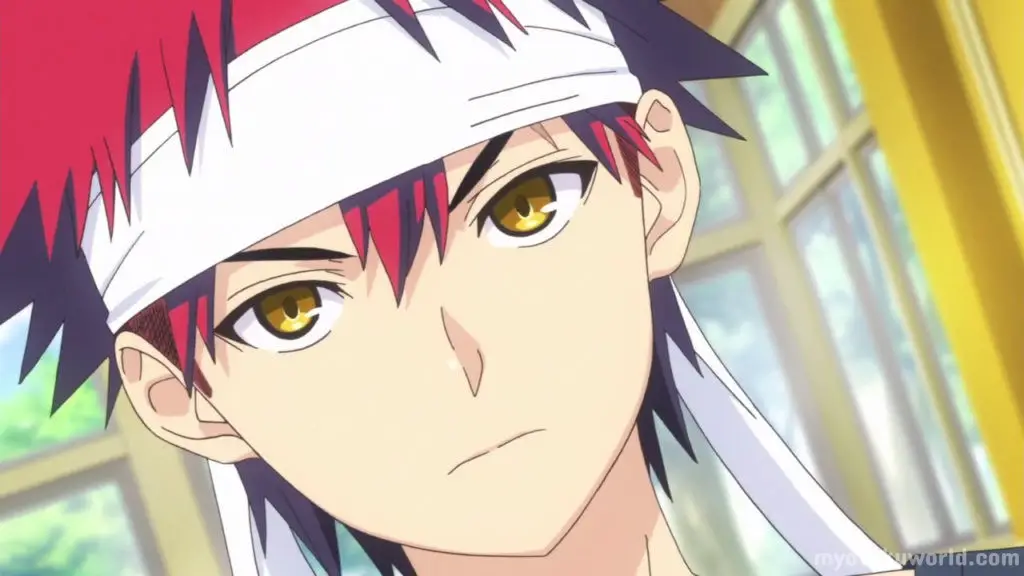 Soma Yukihira, 15, has worked at his father Joichiro's diner, Yukihira Family Restaurant, since he was a small child. His main aim when it comes to cooking is to make any dish that the customer orders at any time.
Soma understands what it's like to juggle a hundred things at once during rush hour, and he knows how to keep customers returning by balancing popular dishes with imaginative new twists.
He loves playing with dishes, even though they are always gross, because he sees it as a learning experience.
Soma absorbed cooking ideas from every chef he knew, both friends and foes, to compile a mental cookbook with an almost infinite number of recipes.
Now that's what I call fine dining!
6. Megumi Tadokoro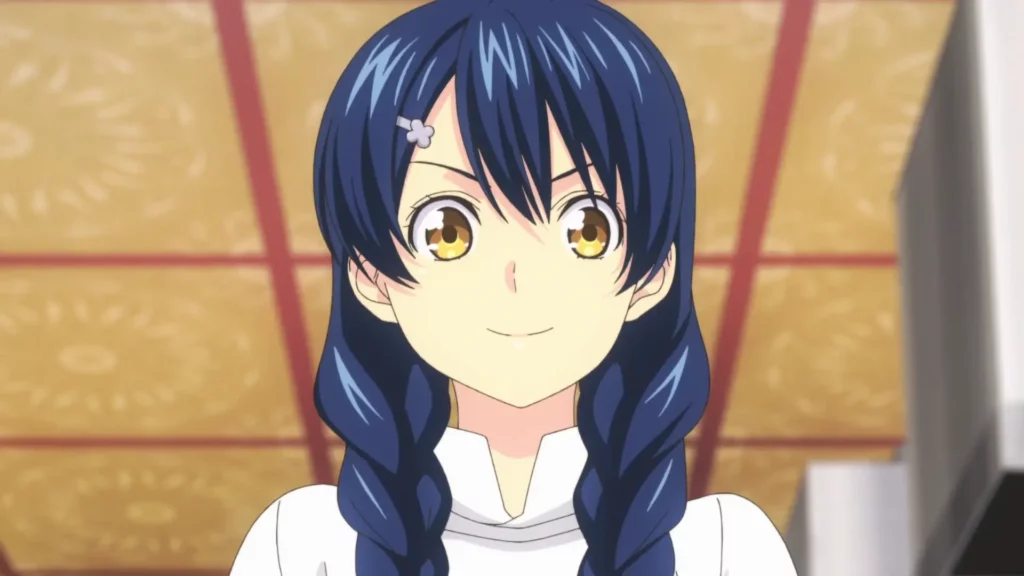 Soma's best mate and classmate at Totsuki, as well as her next-door dormmate at Polaris, is Megumi Tadokoro.
Megumi Tadokoro is a soft-spoken but sweet Tohoku girl who specializes in home cooking and seafood. The poor girl is a nervous mess at first, and she's on the verge of being permanently expelled.
But, with Soma's support, she was able to turn things around, and by the end of season 2, Megumi is a confident and competent cook who can hold her own against almost anyone.
She still has a ways to go, but she's come a long way, and we're proud of her.
5. Alice Nakiri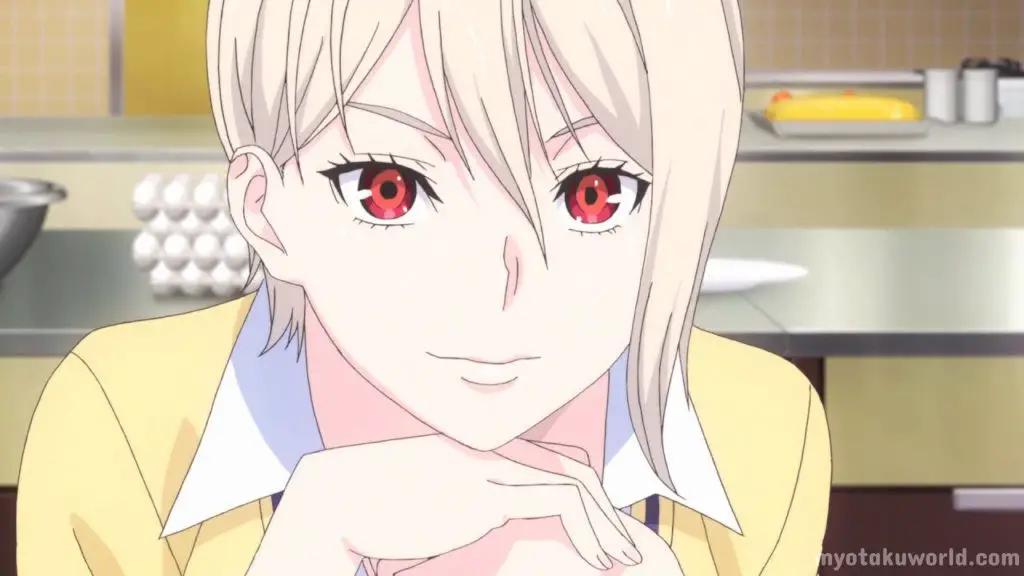 Erina Nakiri's cousin is Alice Nakiri. This lady is either a lab technician or a chef! Many Totsuki students have a specific perspective on cooking, and Alice's is the power of science.
Alice's dishes imitate works of art. She has a comprehensive understanding of chemistry and gastronomy, as well as the ability to use lab equipment to prepare her dishes with exceptional precision.
Alice may not be as skilled as her cousin Erina, but she is impressive nonetheless, and with her encyclopedic knowledge of food and taste, she has few blind spots.
That, and it's just plain entertaining to watch her prepare strange yet delicious foods in this manner.
3. Erina Nakiri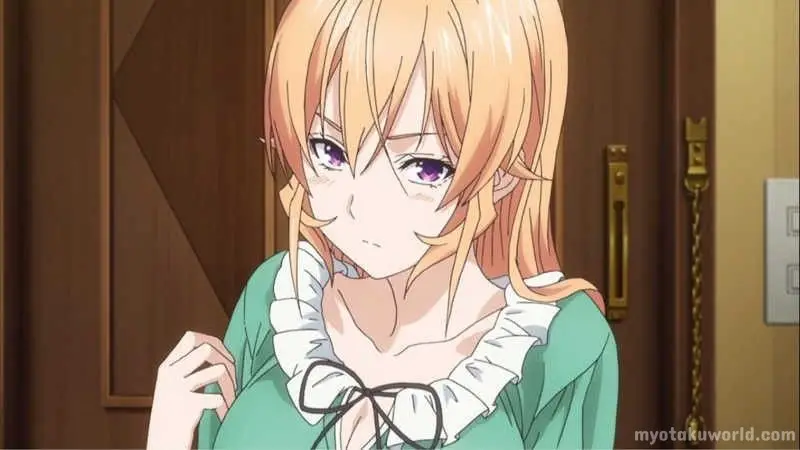 Erina Nakiri, a 1st year Totsuki student and the granddaughter of the school's director Senzaemon, is the school's Council of Ten Masters' youngest member.
Erina flees to Polaris Dorm when Azami takes over as Dean and discovers something. She finally becomes the new headmaster of Totsuki after winning the Regimént de Cuisine.
She's also the rebel faction's leader in the war against Azami.
Even a big cooking competition is nothing more than a quaint trifle for her, and master chefs and food critics from all over the world are clamoring for her to taste their dishes or offer a food review.
Oh, and she treated Soma's disrespectful challenge during the final shokugeki against Central admirably, and she came up with a stunningly imaginative dish to follow Soma's bizarre appetizer.
2. Satoshi Isshiki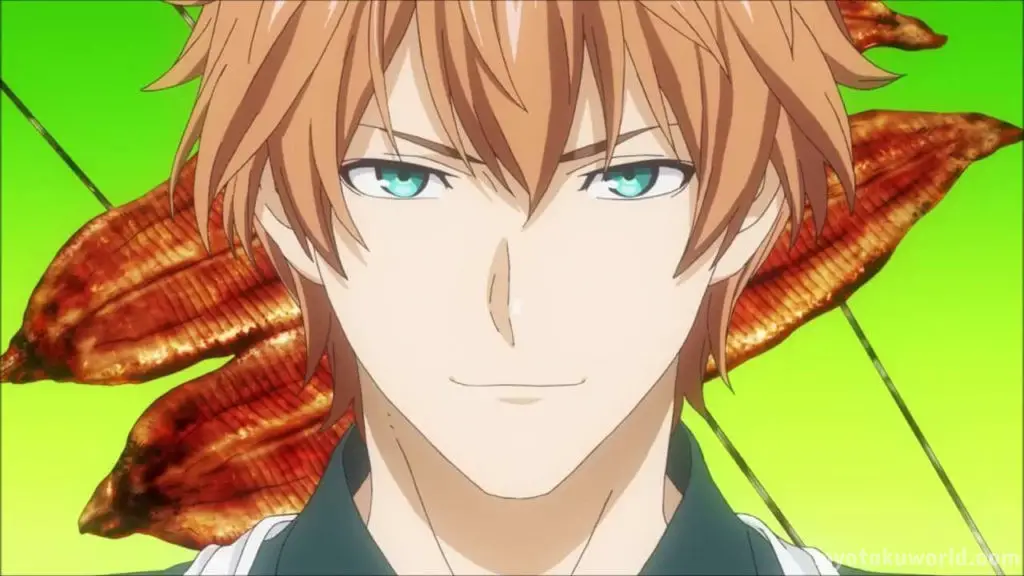 Satoshi Isshiki, a 2nd-year student at Polaris and the dorm's oldest student, is an upbeat cook who has chosen Japanese Style cooking as his specialization.
He was born into a conservative family and possessed a wide variety of skills.
He fought well for the opposition party during the final 8-vs-8 shokugeki, and he had talent in the kitchen.
Another council member, Nene Kinokuni, had always admired him and his abilities, but after she accepted it, Isshiki extended a bit of help and expressed his trust in her.
Following that, their relationship quickly resumed.
1. Takumi Aldini
Isami and his half Italian (Takumi) brother make an outstanding tag team, but when they cook separately, Takumi (the older one) is the sharper chef.
Both brothers were born and raised in Italy, and they have extensive restaurant experience to back up their abilities.
Takumi, on the other hand, has achieved more than his younger brother.
He's had his share of setbacks, but he's got the same determination as Soma, and he's made big strides in pushing Italian cuisine to new heights.
He is a credit to his homeland.