Kaifuku Jutsushi No Yarinaoshi (Redo Of Healer) has raised a few eyebrows. It has been banned from overseas and is causing controversy. It's the most obvious way to rebut anyone who claims anime is only for children.
It should be kept at least 40 feet from children (or any other human being, for that matter). 
It is not suitable for children or anyone with weak hearts.
It is borderline hentai and psychologically twisted to a point where censorship doesn't help. The series still has a large viewership.
These other anime borderlines may appeal to you if you like the series.
22. GATE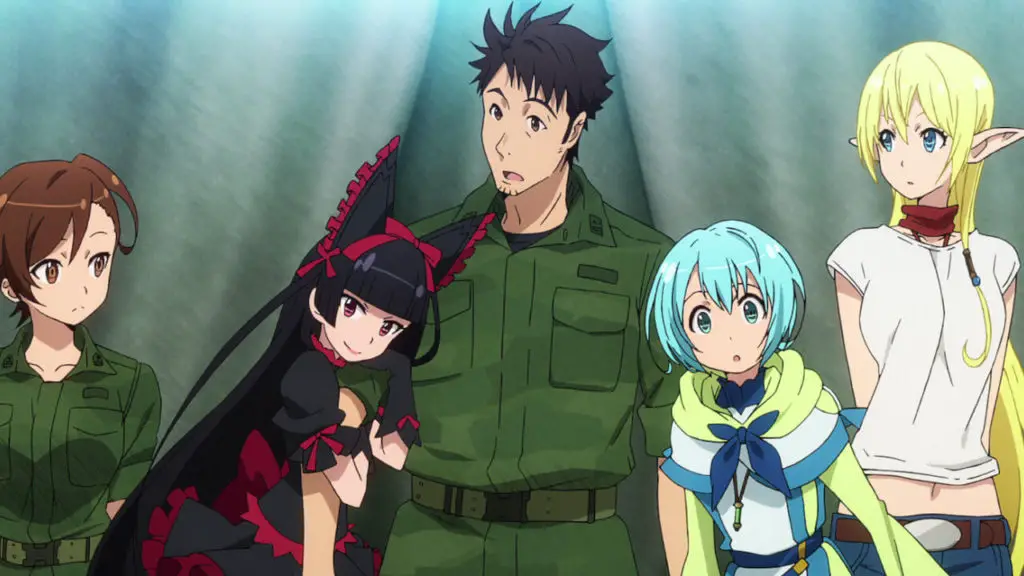 This anime portrays the dark themes of battles in a realistic way. It's not just about the darker themes, but it will also make you smile because of some of its adorable characters!
They are presenting a world that is not normal. There will be mages and elves, Usagi-people, Nekopeople, Neko-people (sounds cute), as well as many other characters.
The story begins with a gate being opened in Tokyo, which allowed troops of orcs and dragons to enter Japan, causing chaos all around. 
Itami, the protagonist, was able to send the creatures back home and was given the task of going to their World to investigate what is happening.
Itami, along with several other people, goes into the fantasy realm and makes many new friends who are not humans. Itami doesn't have time to waste as he is caught between two worlds and is under immense pressure!
21. Sky of Connection/ Yosuga No Sora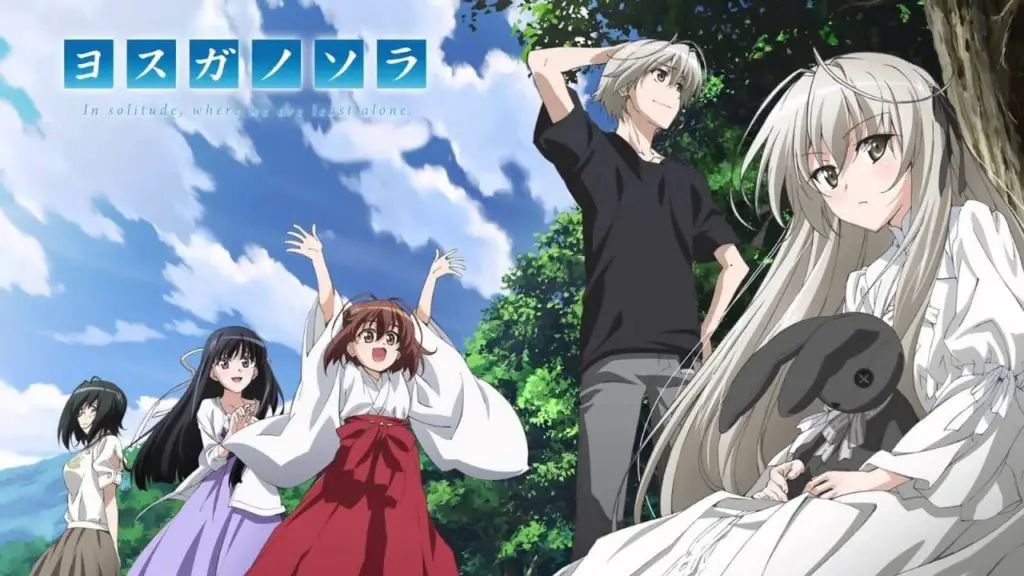 Yosuga no Sora, like Redo of Healer portrays controversial themes. One of these is forbidden, love. (It may turn some people off). 
This anime, which also addresses other related themes, is a wonderful romance drama.
The story centers on two siblings, Haruka (or Sora), who are orphaned in a car accident and move into their grandparents' home. 
Haruka finds a way to have a romantic relationship with several girls from his school. Sora is unable to open up to others.
Haruka also starts to see Sora more than his sister. The forbidden love begins when he starts to feel for her. ).
20. Magical Girl Madoka Magica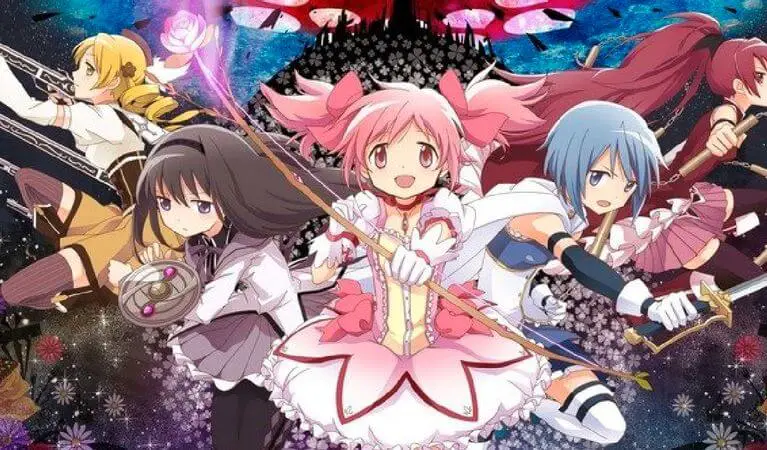 This anime may surprise you and make you believe it's about high school girls. You're mistaken, my friend. This dark fantasy tale will scare you for your entire life.
This anime is not for little girls but for cynics. It has a dark twist and leaves you stunned. It features cute, magical girls, but it also has some disturbing and bizarre scenes!
This story concerns four little girls who sign a contract to work with a bunny-like creature against the evil witches. The girls will then be granted their one wish.
It sounds simple, right? It's not. It's not as simple as fighting witches to get their wishes granted.
19. Shinmai Maou no Testament BURST or The Testament Of Sister New Devil BURST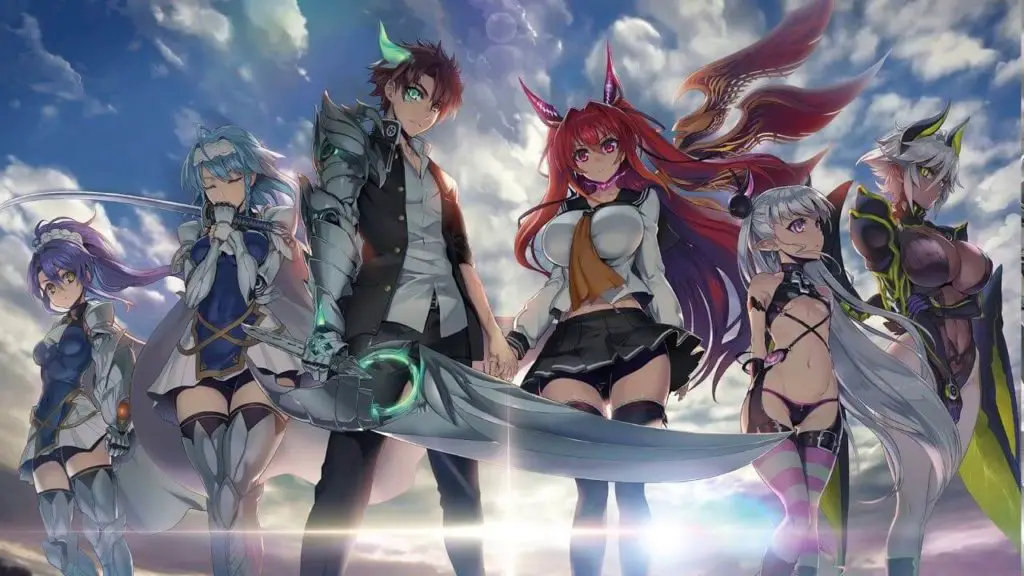 Redo of Healer is very similar to The Testament of Sister New Devil, or simply BURST. It contains many exposed and sexy scenes.
It's about Basara Tojo, a young man who has two step-sisters Mio Naruse (Maria Naruse) and Basara Tojo (Basara).
He becomes the master of the girls around him after completing the master-slave magic contract with Basara.
Basara must now rescue Mio from the hero and demon clans.
He will only be able to grow his strength if he is erotically happy.
18. Sin: Nanatsu no Taizai (Seven Mortal Sins)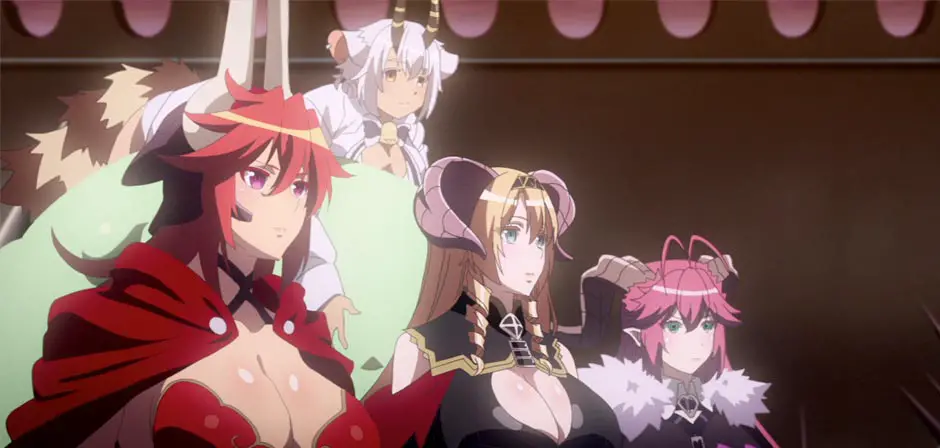 Sin: Nanatsu no Taizai, or Seven Mortal Sins, is the most controversial series. It has a lot of nude scenes and doesn't even censor them anymore.
The series centers on Lucifer who meets Leviathan who wants to become the Demon King. They must do some very horrible things.
It is free from censorship and contains mature themes.
It's one of those series that has all the weird stuff you can imagine.
17. Made in Abyss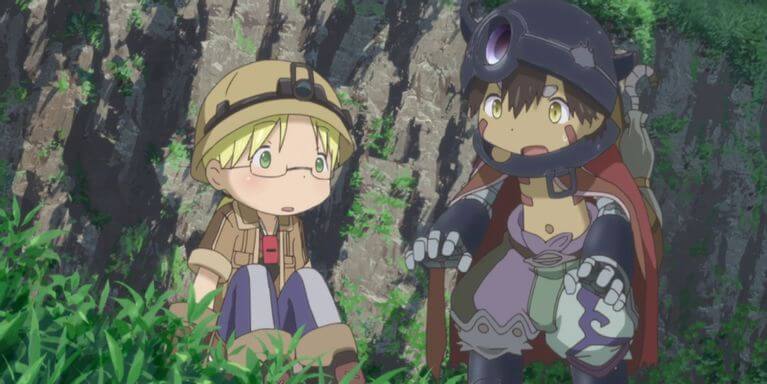 Made in Abyss, another misleading anime will make you feel as though you are about to enter a sweet world of fantasy filled with cute little girls. 
This is not true with anime. It's actually the opposite! 
It will be difficult for you to guess what it is that you are getting into.
It focuses on the themes of fighting, villains, as well as many other topics. This is not your typical cute chibi anime!
The story centers on Riko, an orphan girl who sets out to find her mother in "The Abyss", a huge hole near her orphanage. 
You might find yourself thinking about the Abyss' strange creatures for quite a while.
16. Peter Grill and The Philosopher's Times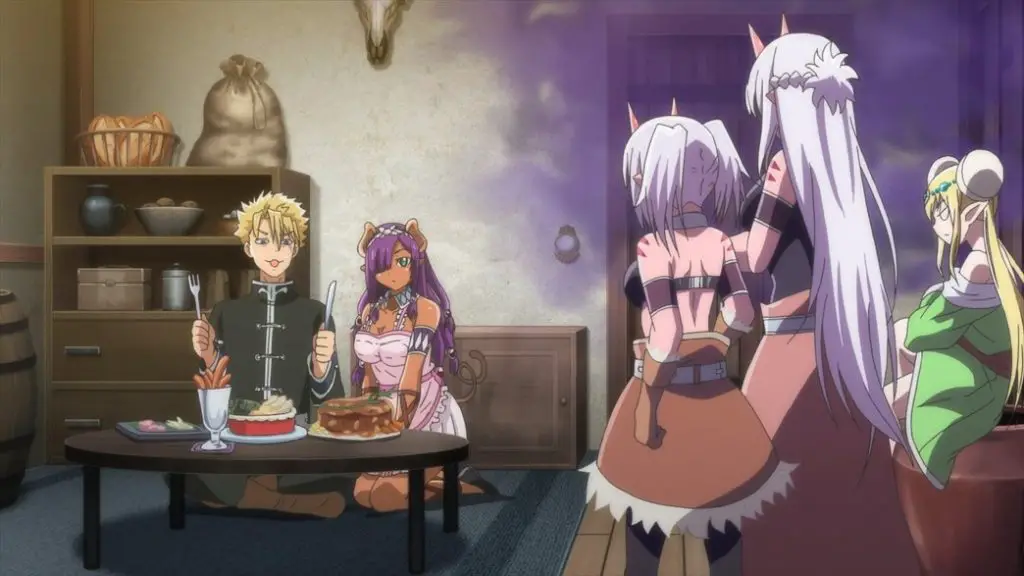 A comedy anime, Peter Grill and The Philosopher's Time are very similar to Redo of Healer. It's more geared towards lighthearted comedy.
This is the definition of the H-genre, as the main character is surrounded by so many girls and they all want a piece. He is the world's strongest man and many women are aware of this fact and want to marry him.
Peter has just got engaged to Luvelia, a beautiful knight. He doesn't intend to cheat on her. 
The tempting girls around him are determined to convince him of their "assets" and show no mercy. It's a test of Peter's loyalty and will be a real test!
15. Erased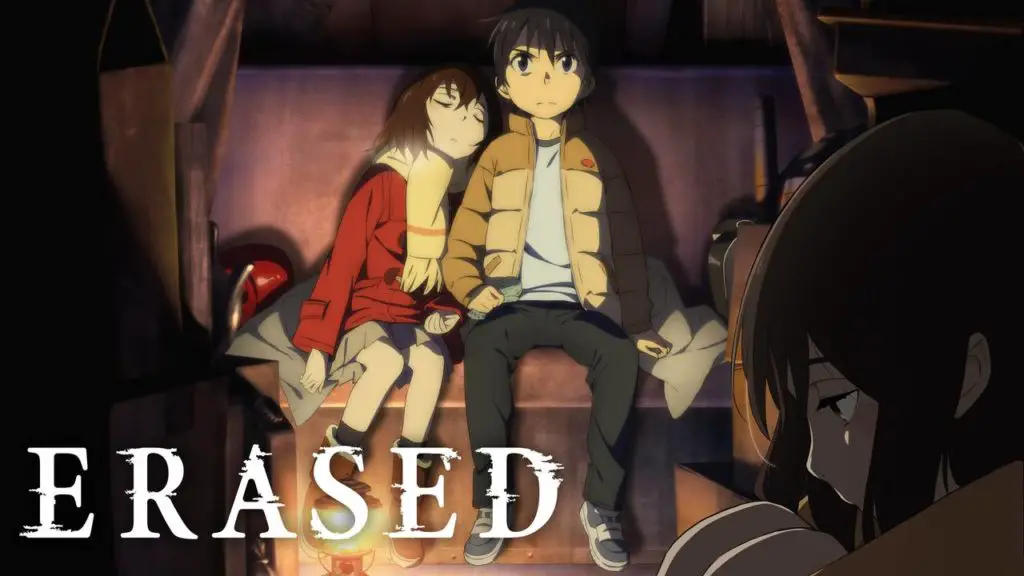 Redo of Healer is very similar to Erased because it deals with the exact same time travel incident. 
Every episode of Erased will leave you with a major cliffhanger. This is not your typical time-travel story. It has its own twist!
This heartbreaking story centers on a boy called Satoru Fujinuma, who works part-time. He can turn back the clock to prevent accidents or deaths. 
He began to wonder if he can change his past traumas by looking around at the incidents that were happening in the city.
14. Claymore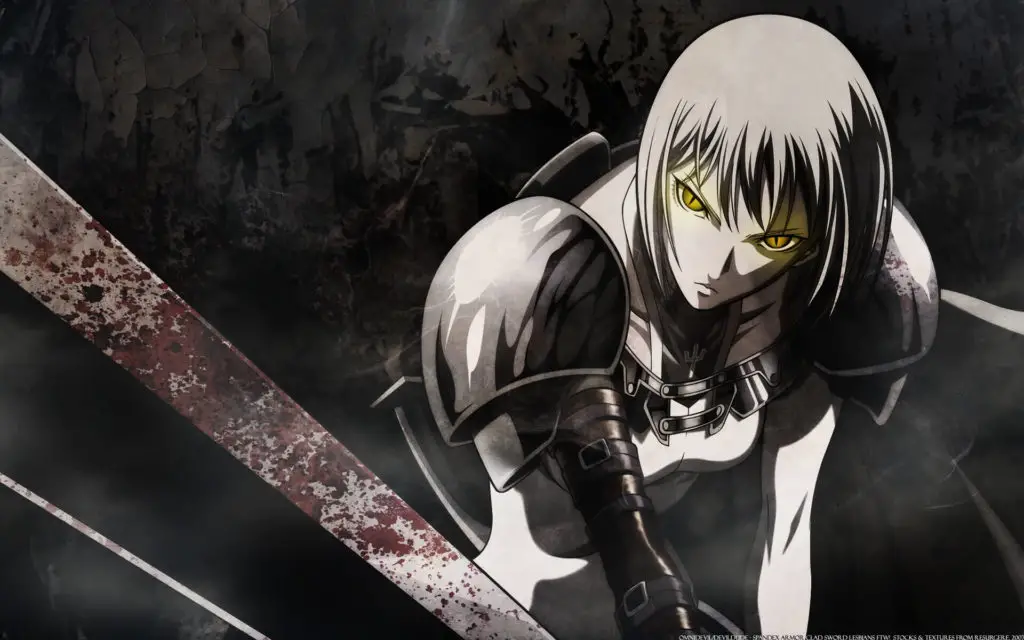 Claymore has some similarities to Redo of Healer. It portrays controversial themes like Redo of Healer. 
It is more animated than the actual fight scenes, which include some hardcore action. 
This one has dark fantasy elements that are quite impressive. If you enjoyed Redo of Healer you will love it!
The story is set in an older time when Yoma (Demons), spread chaos all around. 
These demons blend easily with humans, taking on the form of people whose memories are in their possession.
Claymores, who is half-demon and half-human women, are the only creatures Yomas fear. Claymores will eventually become Yomas. 
Clare, our main character, shows some humanity by saving Raki, an orphan who swears to keep her humanity until the end.
13. World's End Harem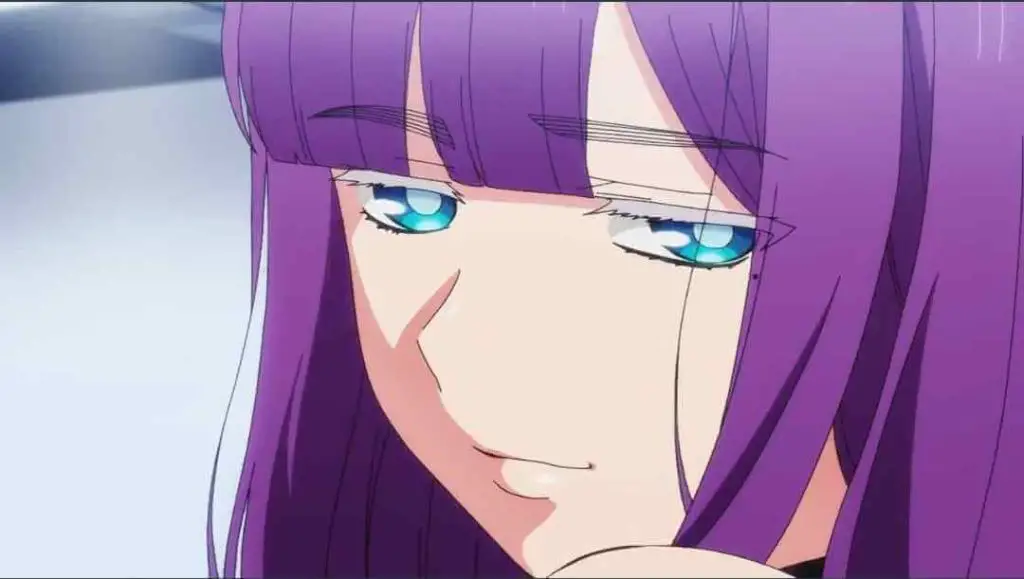 World's End Harem, another controversial anime series, is very similar to Redo Of Healer in that it has many of the same scenes (you know what?).
The series takes place in 2040 where Reito, a young man, is placed into cryostasis.
He waits to find a cure. After five years, he awakens to discover that MK (man-killer), a dangerous virus, has infected him. It affects males and leaves 99.9% of males dead.
Soon, Reito and five other people placed in cryostasis discover that they have developed immunity to the MK virus.
He has been assigned a mission in which he will participate in a breeding program and will need to immunize as many women as possible.
This should give you an idea of the anime series you can accept.
12. Fate Zero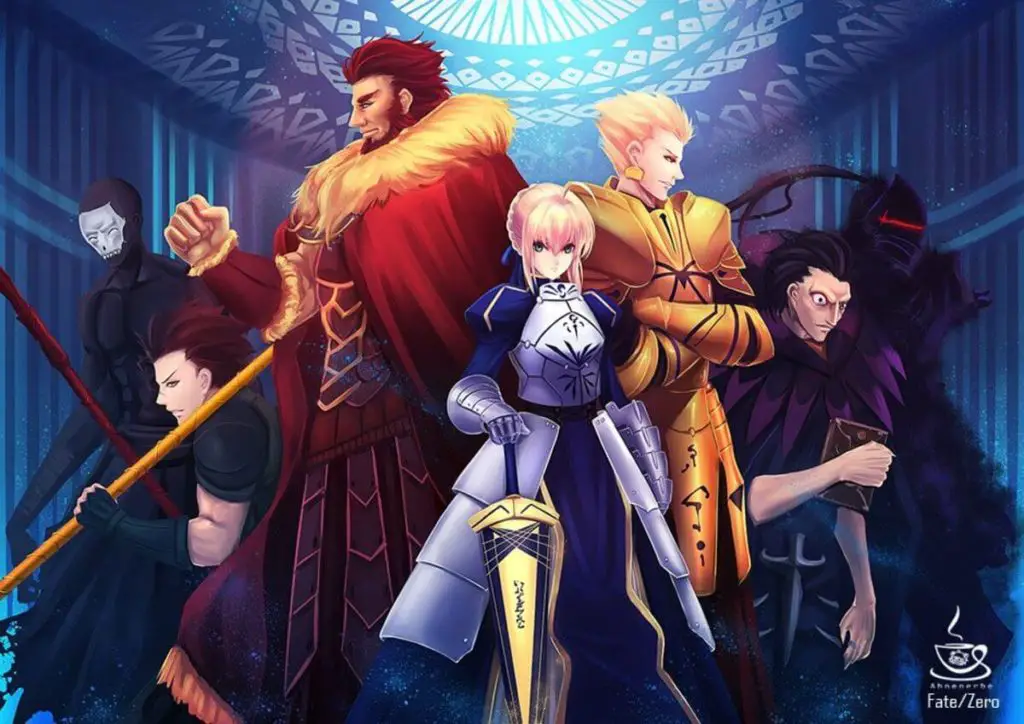 Fate Zero, another series that's similar to Redo of Healer, is set ten years before the events of the Fourth Holy Grail War.
This series contains bloodshed, violence, gore, child abductions, and murders. There are many other mature themes.
This series is extremely brutal and should be avoided unless you are a fan of dark fantasy anime.
11. Lord Marksman, Vanadis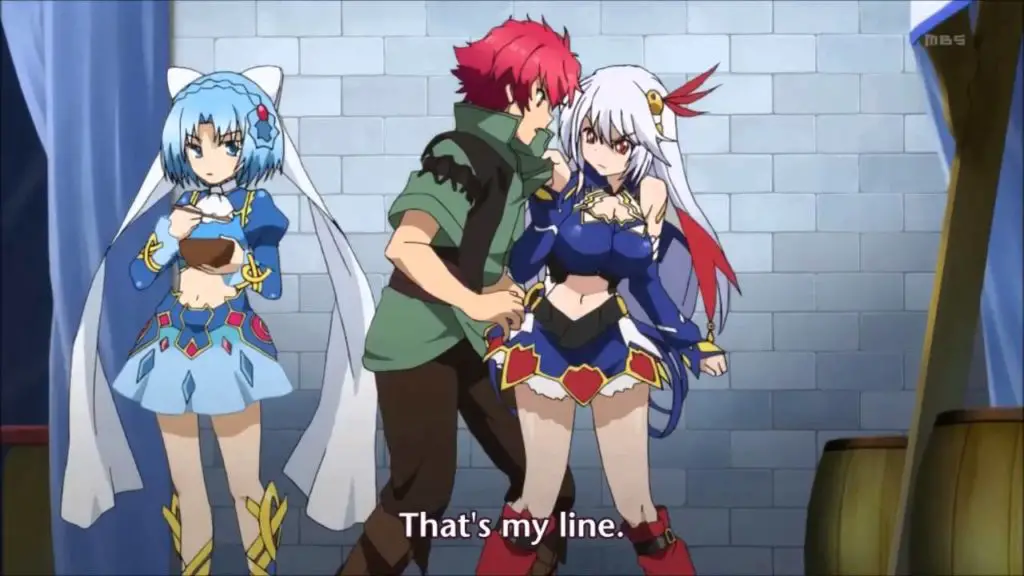 This anime provides excellent comedy, just like Redo the Healer.
It focuses mainly upon war and lots of beautiful girls. 
The anime is set in a medieval world and has some magic. 
Because of its sheer brutality, the first episode will grab your attention immediately.
This anime tells the story of Tigrevurmud vorn, a young Lord in some country. 
The King orders him to visit the neighboring country to end a war. 
Eleonora Viltaria, one of the Seven Vanadis, is a beautiful war maiden for the enemy Tigrevurmud will be fighting. 
They meet and begin a legendary battle!
10. Blue Exorcist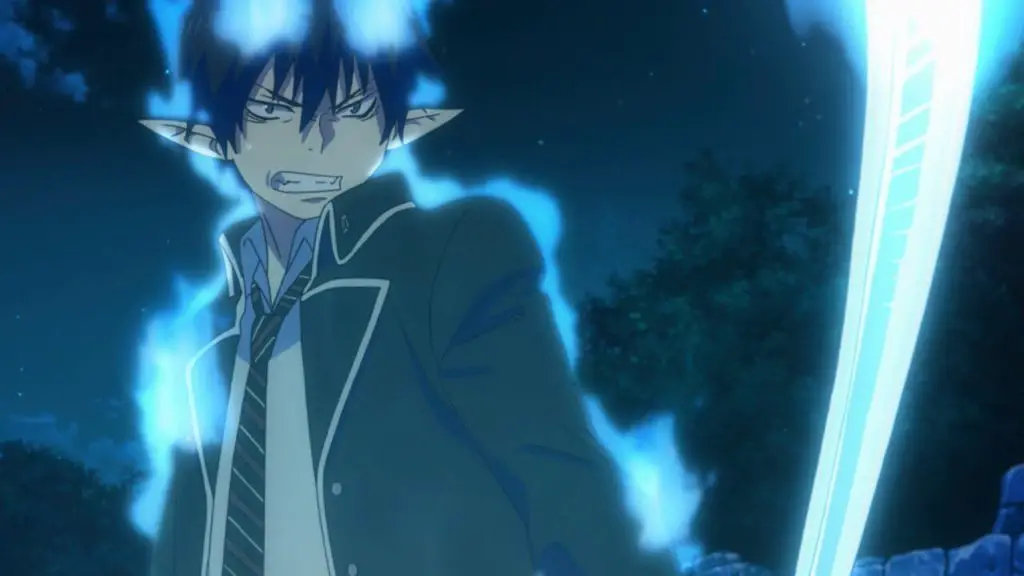 Blue Exorcist was an anime that was very popular when it first came out.
It also contains some decent elements of dark fantasy. 
It is very intense and reminds me of Redo of Healer.
Blue Exorcist centers around Rin Okumura, a normal boy. 
He meets a boy who is possessed by a demon one day. 
He is the son of Satan after his unfortunate encounter with him. 
He is an exorcist and joins the True Cross Order, hiding his true identity. His journey is not easy, however.
9. God Eater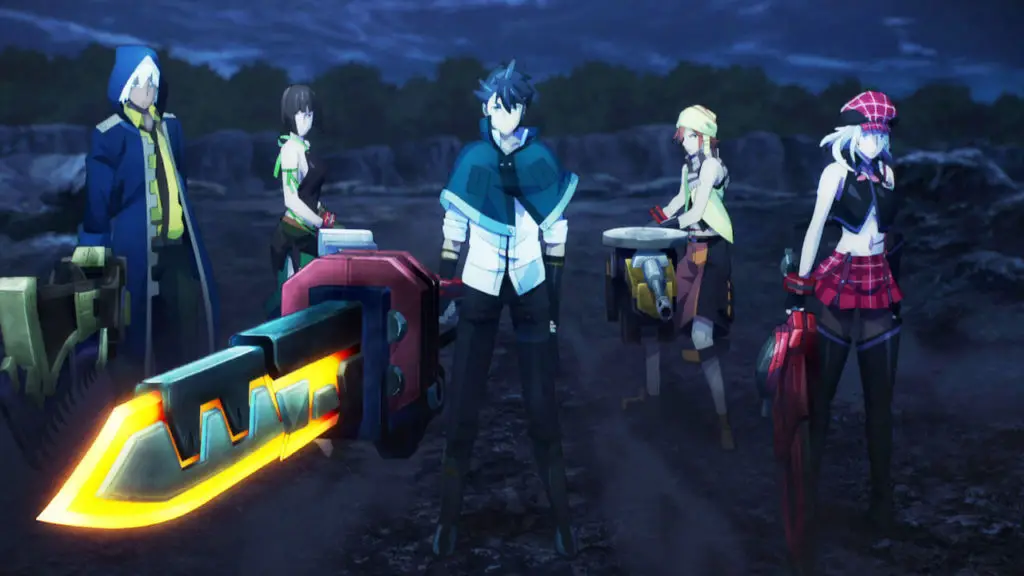 God Eater, another amazing dark fantasy anime reminds us that true darkness is possible because of its apocalyptic setting. 
Redo of Healer is a similar anime, as the fighting scenes are intense and gloomy. It can be difficult to understand the conversations between characters, but they are fascinating!
The story takes place in the 2050s, when strange creatures called "Oracle Cells", which are not known to exist, appear out of nowhere and begin to consume all life on Earth.
Humans are on the brink of extinction because they cannot fight these monsters. 
Their only hope is in the elite force members who are able to wield "God Arcs", which are living weapons that can be used against Oracle cells.
8. Ajin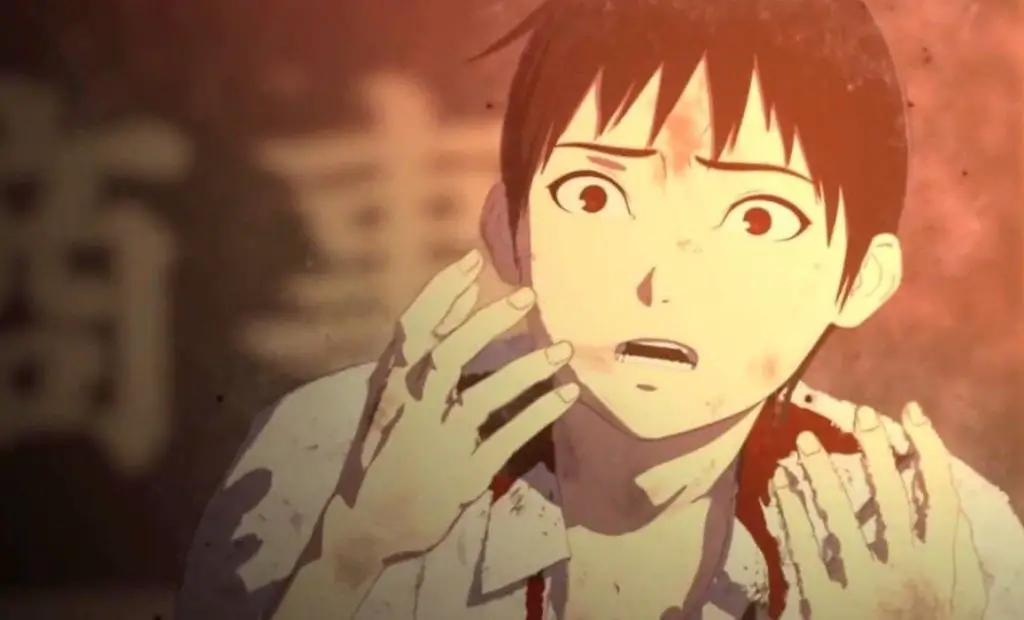 Next up on our list is Ajin, an anime series. This anime series is very similar to Redo of Healer, in terms of violence/gore.
The anime series centers on Nagai Kei, a student who dreams of becoming a doctor. The catch is that he is Ajin, a half-Human, half-Black ghost.
Ajin is a creature that many people fear. They are extremely frightening to the average human being.
The government promises they will protect them but they are testing Ajins to discover the secrets of how they can heal from such fatal wounds.
Our protagonist Nagaikei, an Ajin who wants to be a doctor and is torn between Ajins & Humans, now wants to end the human Ajin conflict.
7. Akame ga Kill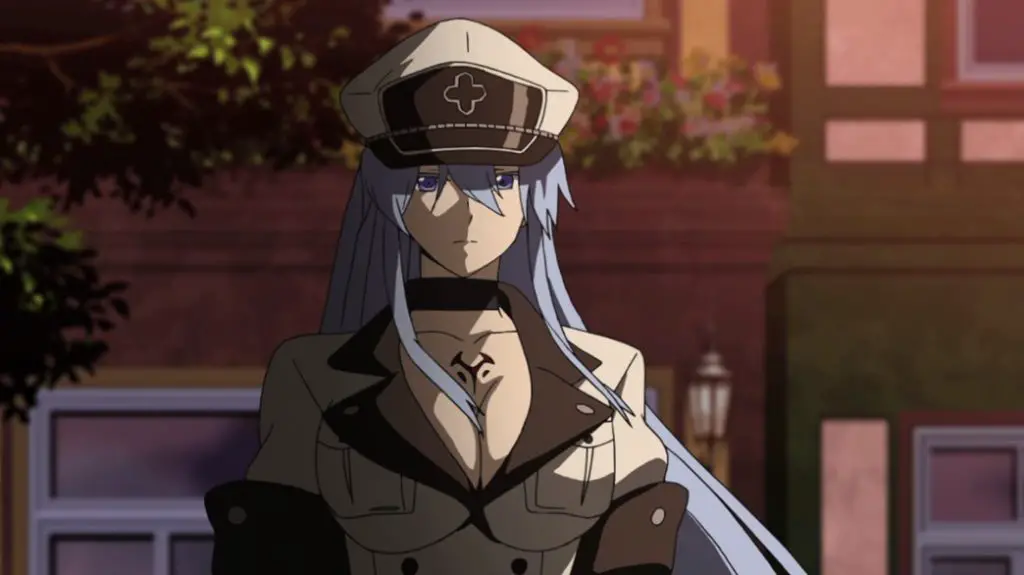 Next on the list: Akame ga Kill. This anime series is similar to Redo the Healer and has some adult themes.
Tatsumi is a villager who goes to the capital to make a living. 
The capital is full of corruption and the villagers are often taken advantage of.
He decides to fight for the right cause and joins a Night Raid team to fight against the corrupt Empire.
6. Mushoku Tensei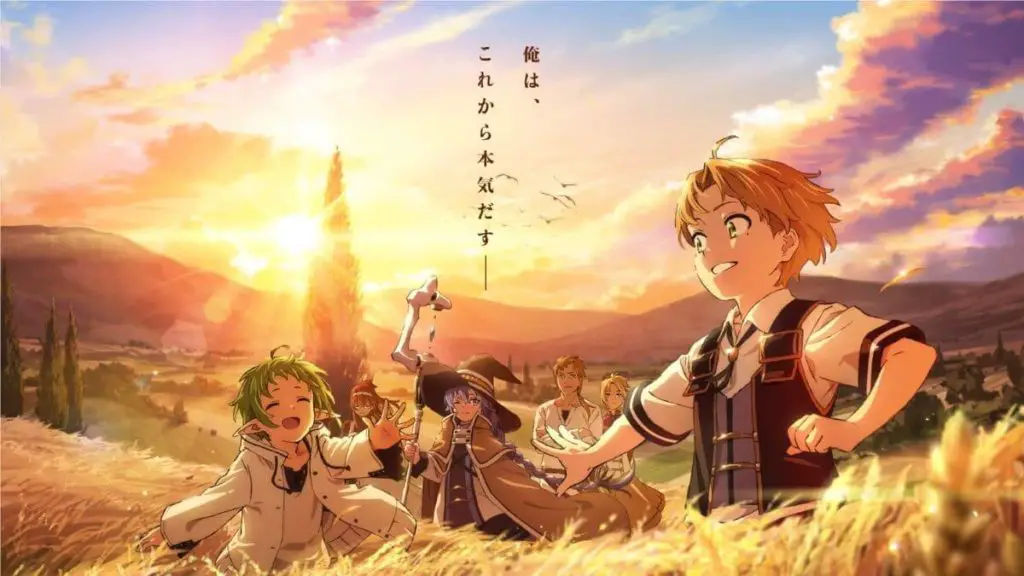 Next on our list is Mushoku Tensei. 
This anime series was chosen because it has a lot in common with Redo of Healer, including violence and nudity.
Dark fantasy anime series about a middle-aged man who is hit by a truck, and wakes up in another world.
Rudeus is his name. Rudeus is a highly skilled magician in the magic world because of his early training and inherited affinity.
You can now see this anime series to learn more about his adventures in that world.
5. Elfen Lied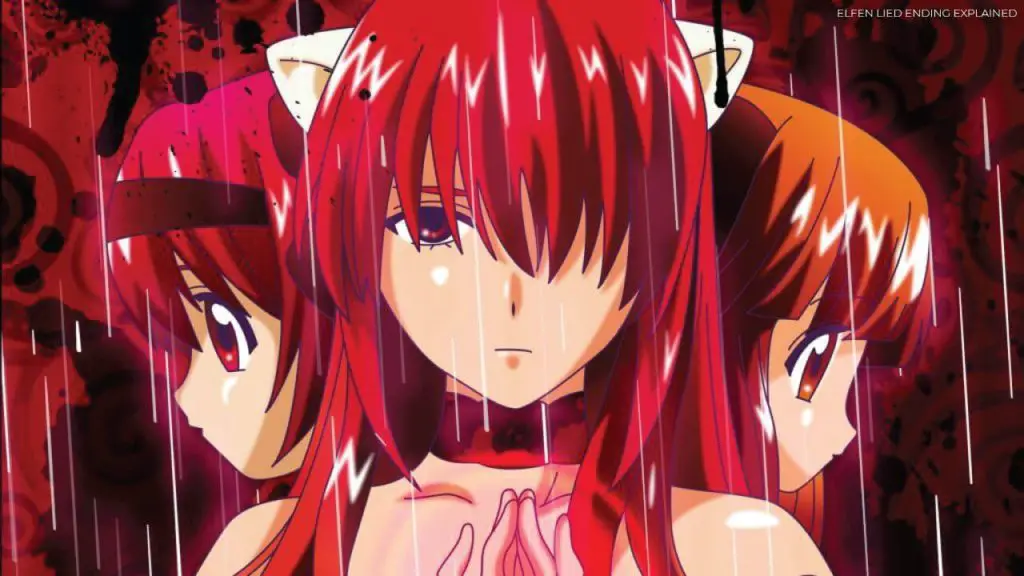 Elfen Lied is next on our wish list. Elfen Lied, a dark-gen fantasy anime series, is similar to Redo the Healer.
This is because the series contains violence, nudity, and gore. Some of the anime's themes were controversial topics.
Kouta and Yuka discover a girl with bloody legs on the beach. They decide to save her life and bring her home. But, they didn't know she was not from this world.
She's a mutant from the race Diclonii, who wants to destroy humanity and create their race.
They tried to save the girl they were trying to save, but she is just as deadly.
Elfen Lied covers mature topics like prejudice, physical abuse, and social isolation. This is why anime has such graphic scenes.
This anime series is not suitable for all audiences. You can still watch it if you enjoy animes of this genre or their concept.
4. Rising of the Shield Hero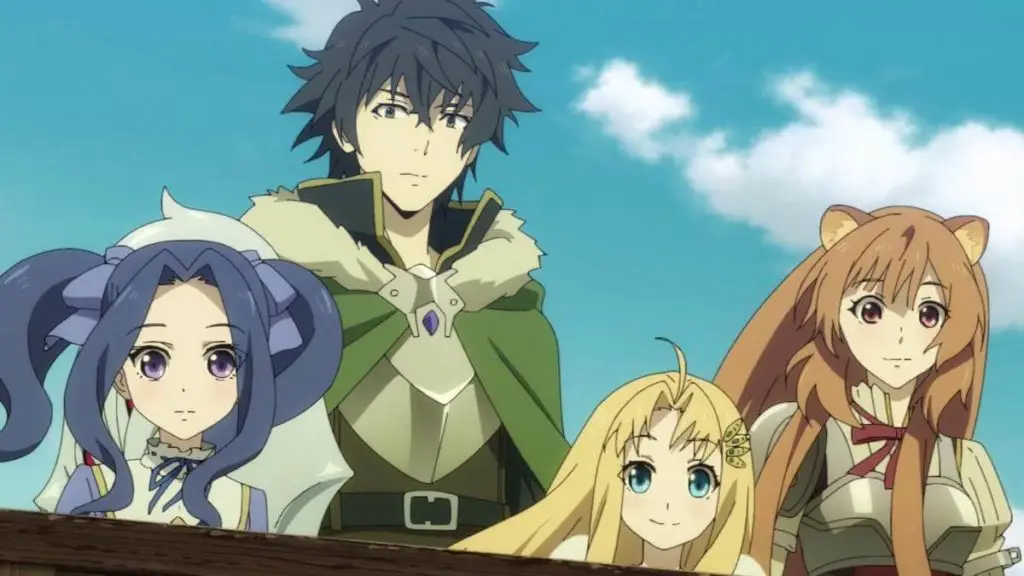 Next on our list is Rising of the Shield Hero. This anime was included because it is very similar to Redo Of Healer's theme, i.e. Revenge Thriller.
Based on Naofumi (a shield hero) who is the weakest person in his world, the series is called Naofumi.
His life was turned upside down after he was wrongly accused by his teammate of sexual assault. He didn't.
He was bullied by others and the entire kingdom turned against him. Naofumi decided to end all of this and clear his name.
While Rising of the Shield Hero's protagonist Naofumi is different from Redo of Healer's Keyaru in that Keyaru was blinded to revenge and didn't have empathy, Hero Naofumi shows some compassion in Rising of the Shield.
This series has been added to the list due to its graphic content and bloodshed.
3. Prison School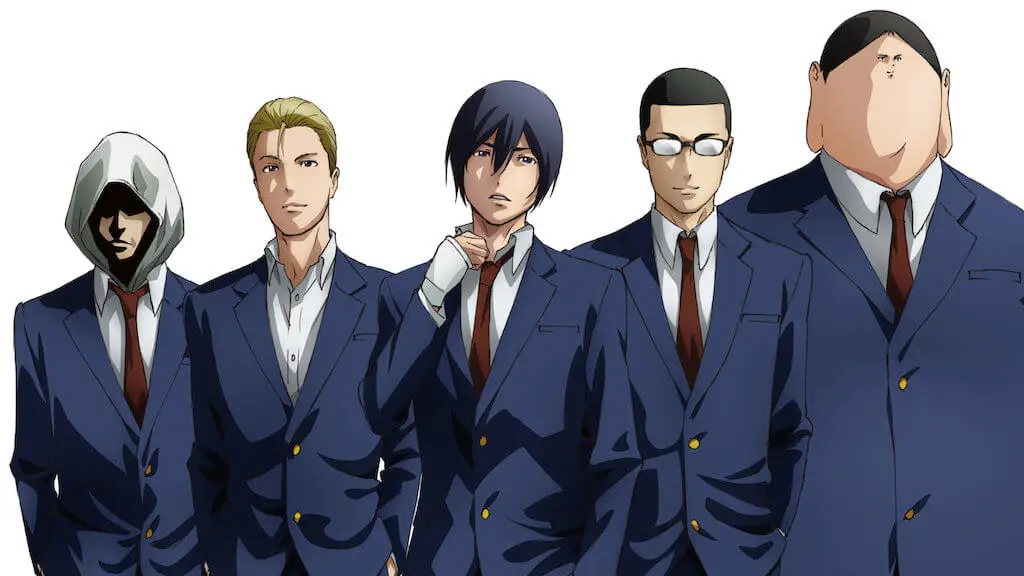 Prison School is exactly what its title implies. Hachimitsu Private Academy used to be an all-girls school. However, the school began accepting male students. Despite this new rule, five male students are accepted. 
Males are more perverted than females and they outnumber them heavily. The student council catches them trying to peek into the bathroom of the female. They are then thrown into prison for a whole month.
The premise of Prison School sounds like a gag manga.
However, the fact that the series' male characters are very perverted makes it seem more real. 
Prison School features a lot of raunchy poses and shots. There are many scenes that cater to all fetishes.
These include sadism, foot fetish, and masochism. This refers to the fact that the women characters in this series take pleasure in torturing men. Strangely, men actually enjoy this kind of stuff. 
Prison School, although we don't want to go into too much detail, is basically a box full of horrible stuff.
2. High School DxD
High School DxD, despite its appearance as a slice-of-life anime, is considered one of the ecchi greats. The story revolves around Issei who is dragged into the realm of fallen angels, devils, and angels.
Issei is, much like Keyaru's, a massive pervert. He's well-known at his school for being a creep. 
An ecchi tag, a group of devils, and a pervert as a protagonist make for an extremely raunchy anime. 
High School DxD is exactly that. While the series is full of fanservice and nudity it also follows a great storyline. 
High School DxD is a series that doesn't focus on fanservice, showing skin, and doing lewd things. It is a great watch because the characters grow and the story moves along in a manageable time frame.
1. Peter Grill to Kenja no Jikan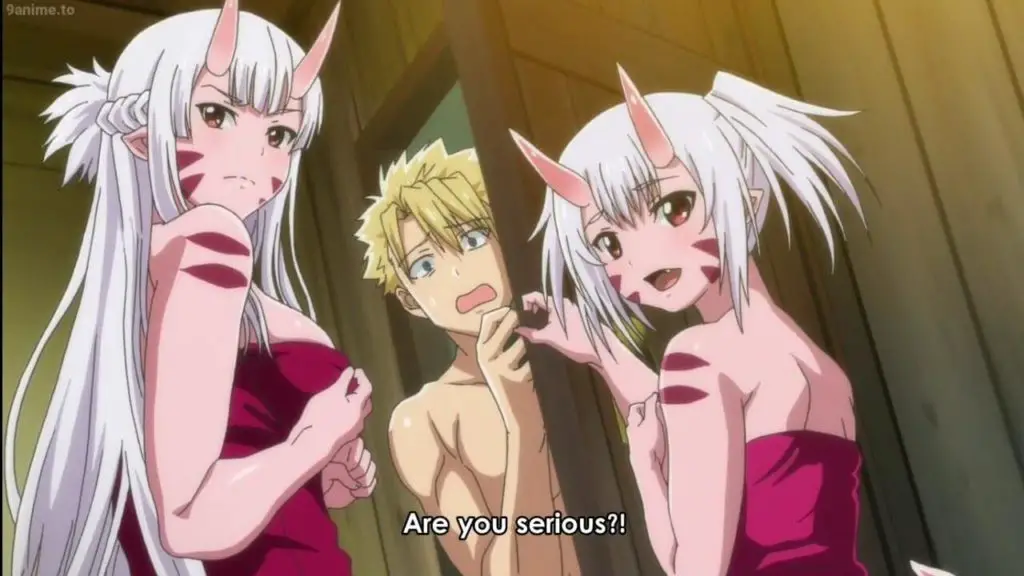 The title character in this series, Peter, originally planned to live a peaceful life and lie low when he has been named the strongest person in the world. 
But news travels quickly and soon the news about Peter's might spread throughout the country. This leads to Peter being pursued by women from different races in order to obtain his seeds.
Kaiyari is just as crazy as Peter Grill. 
One, the king doesn't want Peter to marry his girl and it's not because he is righteous. He wants to plant his own seeds in her. 
The series is full of NTR scenes and the creators want viewers to sympathize with the protagonist. Sound familiar? It's possible that Keyaru's actions are forgiven and envy is what you hear. 
This series isn't as depraved as Redo of Healer.
More Suggestions
Arifureta
The Legend of the Legendary heroes
Black Butler
Last Thoughts
You can't judge a book by its cover. Because we all have our preferences and tastes, we are not in a position to judge others' tastes or personal preferences. 
We all love the media and industry, so we try to be open and make everyone happy. 
Redo of Healer stories can be appropriately discussed, so this list is intended to help. You can choose to either watch these series or ignore them.