Anime fans love cute anime girls with glasses so much that they've become their own trope. Meganekko (glasses girl) are characters that are defined by their glasses. They can be nerds, master planners, shy, or witty – it all comes back to the specs!
So today we are going to talk about some cute anime girls with glasses i really thing anime girls look cute in glasses so without wasting any time lets get started.
Here are the cutest meganekko according to a new Goo Ranking poll anime girl with glasses.
15. Sinon From Sword Art Online – 172
Asada Shino a very cute anime girls, known as Sinon in «Gun Gale Online» (GGO), ALfheim Online (ALO), as well as «Project Alicization», where she had temporarily used the Solus account, is the deuteragonist of the Phantom Bullet Arc and one of the main characters in the War of the Underworld sub-arc of the Alicization Arc. 
14. Tsubasa Hanekawa From Monogatari Series – 173 votes
Tsubasa Hanekawa another cute anime girls. She is Koyomi Araragi's classmate, close friend, and a class representative in Naoetsu Private High School. She is known at school as an overachiever and model student who is admired by many.
However, hidden by her achievements in school and her kind personality is a tense family life caused by unfortunate circumstances.
13. Mari Illustrious Makinami From Rebuild of Evangelion – 206 votes
Mari Makinami Illustrious is an Eva pilot and third party operative introduced in Evangelion: 2.0 You Can (Not) Advance. She is a cute anime girls and stylized brunette with glasses and "twin tails".
12. Tamae Honami From Chibi Maruko-chan – 218 votes
Tamae Honami is a female character and best friend of Maruko from the Japanese manga and anime series 'Chibi Maruko Chan'.
She is always referred-to as 'Tama-chan' by Maruko.
11. Kiyoko Shimizu From Haikyuu!! – 271 votes
Kiyoko Shimizu was previously a manager of the Karasuno High volleyball club.
As of November 2018, she married Tanaka and has changed her name to Kiyoko Tanaka. She currently works as a Sports Store Employee.
Kiyoko is a girl of average height with shoulder length black hair and grey eyes. She has a distinct mole on the lower left side of her chin and she wears glasses with pink rims and bridge.
10. Mirai Kuriyama From Beyond the Boundary – 324 votes
Mirai Kuriyama (栗山 未来, Kuriyama Mirai ) is the deuteragonist of the Kyoukai no Kanata series. She is a first-year student and a member of the school's Literary Club.
She comes from a bloodline of Spirit World Warriors who possess blood-manipulation abilities. However, because these abilities are considered heretical among the Spirit World Warrior clans, she is shunned. 
9. Koharu Nanakura From Aikatsu Stars! – 329 votes
Koharu Nanakura is a main character of the Aikatsu Stars! series. She is a student at Four Star Academy, an admin of the Moon Beauty Class and student council president. She was formerly a student of Venus Ark, but has since graduated.
8. Shibata Mizuki From The Irregular at Magic High School – 334 votes
Shibata Mizuki (柴田 美月) is a student of First High School, a Year 3 Magic Engineering student during her second year, and a Course 2 student during her first year, like Tatsuya.
She meets Tatsuya on the first day where he infers that he should be wary of her "eyes". Later, they become friends after hanging out in the same friend circle and class together.
7. Asuka Tanaka From Sound! Euphonium – 340 votes
Asuka Tanaka is a character in the Hibike! Euphonium series. She is a third-year student, the Kitauji concert band's vice president, and the bass section leader in the main series. She plays the euphonium.
6. Ichika Takatsuki From Waiting in the Summer – 347 votes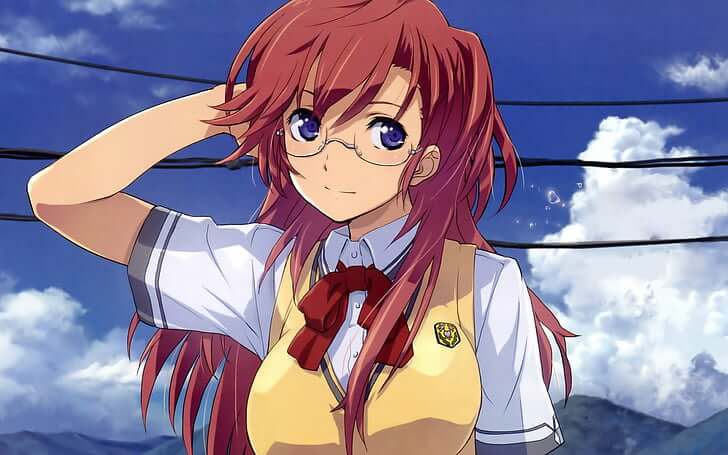 Ichika Takatsuki is the main female protagonist of the series. She is a foreign student who suddenly transferred to Kaito Kirishima's high school. The truth is she is an alien who come to Earth to find her dream land. She acts to save Kaito from the injuries he sustains when her ship crash-lands.
5. Sarutobi Ayame From Gintama – 366 votes
Sarutobi Ayame mostly referred to as Sa-chan, is a ninja from the Oniwabanshuu by training, but is currently working as an assassin. She also has a part-time job at the Kunoichi Café.
4. Arale Norimaki From Dr. Slump – 622 votes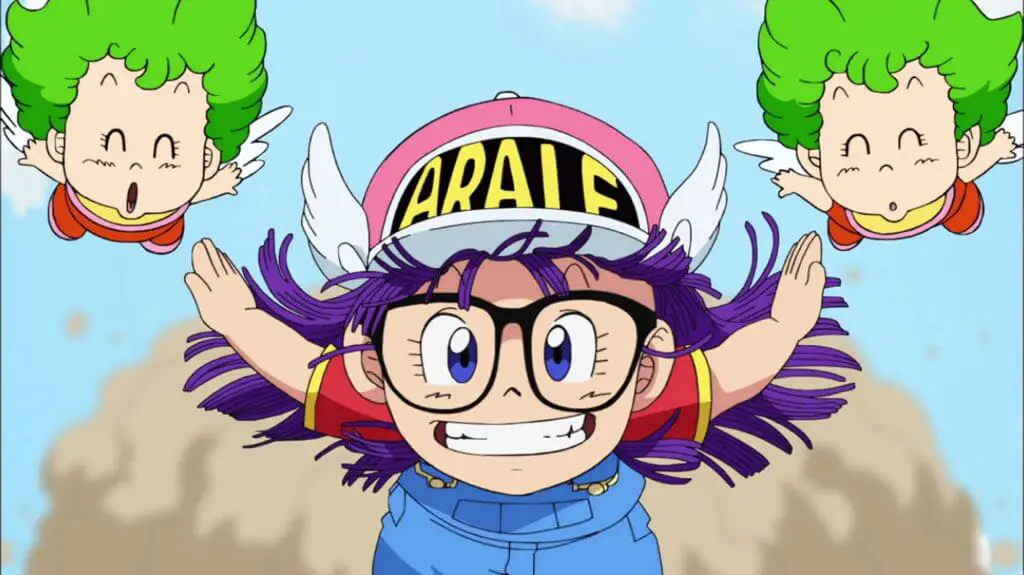 Arale Norimaki is the main protagonist of the Dr. Slump series. She is an android built by Senbei Norimaki, known for her innocent, energetic personality, lack of common sense and unbelievably superhuman strength.
3. Miyuki Takara From Lucky Star – 670 votes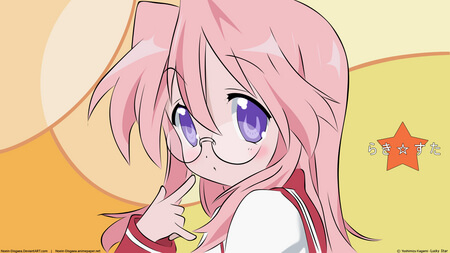 Miyuki Takara (also called Yuki-chan or Miyuki-san) is one of the main characters in Lucky Star.
She is the daughter of Yukari Takara and her unnamed father and is the moe in the group and a stereotypical friendly "healing-type" meganekko (glasses- girl) character. Some say she's a saint.
2. Homura Akemi From Puella Magi Madoka Magica – 679 votes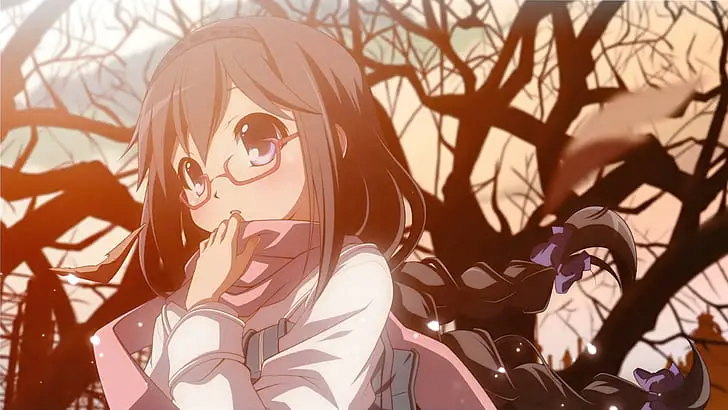 Homura Akemi (暁美 ほむら Akemi Homura) is one of the main characters in the Puella Magi Madoka Magica series.
Homura is a young girl with waist-length black hair and violet eyes. In the present timeline, she almost always presents herself with an emotionless (stoic look) on her face.
1. Sae From Hidamari Sketch – 699 votes
Sae (沙英) is an upperclassman (later graduate) of Yamabuki High School, the tenant of Hidamari Apartments Room 102, and one of the series's original four cast members.
Hope you like this list of cute anime girls who wear glasses comment below Who are your favorite meganekko?