Just like some female anime characters, Cute Anime Boys are also in tend. If you think that cuteness is only reserved for anime girls, you may have to think again.
Some cute anime boys make us melt with one look and then there are cutest anime boys that make us soften.
And we definitely can't resist being like aww… Specifically their cute personalities, adorable loos, and goofy ways.
We can't resist falling in love with these cute anime boys. And there's a whole range of them, from cute, cold, shy, bad-ass; they can also be hot-tempered, evil.
But in spite of that, their personality is balanced by their cuteness.   These cutest anime boys can still make us go KAWAII!!
Here is our list of '15 Cute Anime Boys' that is guaranteed to make your heart go beating!
15. Mikoto Mikoshiba From Gekkan Shoujo Nozaki-kun
When we start watching any anime looking at the main character makes it easy for us.
With his handsome feature, Mikoto attracts the attention of everyone which includes many girls, and is also admired by the males.
However, in reality, he has timid with his attitude everyone's heart melt and that is the reason for putting him in this rundown.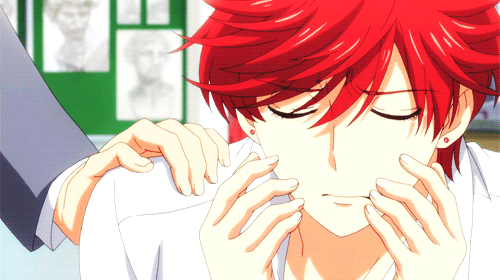 14. Yuno From Black Clover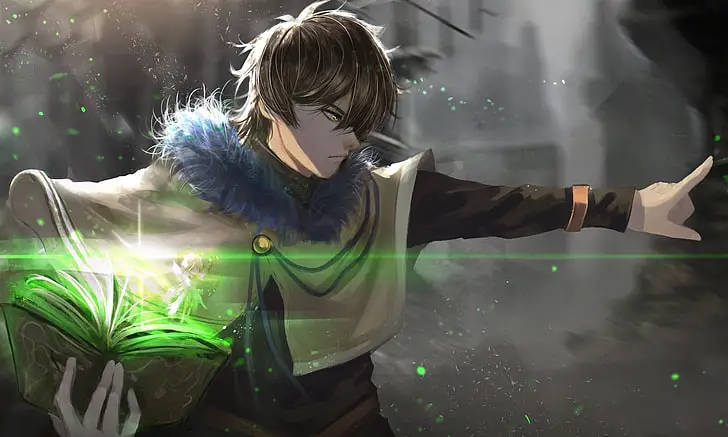 Yuno with his amber eye and messy black hair made me blush.
He is calm and speaks when needed this the most important feature that attracts me the most about him.
But in childhood he is a cry baby although time changes everything, his silent looks with charming persona make him a Cute Anime Boy.
13. Shou Kurusu From Uta no Prince-sama
Easygoing, clumsy yet keep him up with his cute looks.
He's just a smooth guy with killer adorable levels in his looks and personality.
No one cannot get attached to his positive vibes and fashionista style. And one of the cutest anime boys in so many ways.
Moreover, his hat looks always makes him look taller and more killer.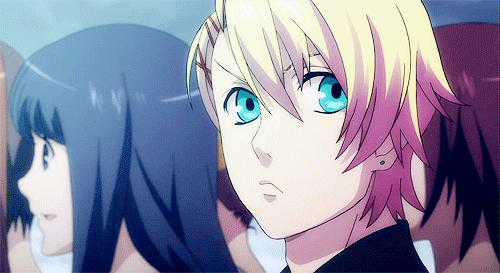 12. Lag Seeing From Tegami Bachi
Left eye covered with hair with his chubby look he is one of the ideal Cute Anime Boy. He is also a cry baby but this factor makes him more adorable.
Typically polite, formal, gentle, and the kind that makes me fall for him. He's like a delicious candy of cuteness.
Cuteness overload!!!
11. Hanabusa Aido From Vampire Knight Guilty
Nickname "Idol" which suits him top to bottom, his cool look gives me chill in some ways like a fairy tale.
Hanabusa is an outgoing and charismatic vampire. He often flirts with the girls to show his charm.
He is very careless about keeping his secret that he is a vampire.
He is very fond of his friend's hand acre a lot for them, with his cool look he amazes me every time. Yet in all the categories but cuteness level is on top.
10. Juuzou Suzuya From Tokyo Ghoul
Juuzou Suzuya is kind of Cute Anime Boy. He's one of the most fearless ghoul investigators because of his fighting.
Even though he is 19 years but he looks like a child with a pretty face and cute smile.
If you saw him it is really difficult to differentiate him that he is a boy or girl.
The point that stands out to him more was his childish and cheerful nature which makes him look cute.
9. Ciel Phantomhive From Black Butler
Ciel is a Lord but a little devil on the same side, he is a very rich kid but he is arrogant and also the cutest little demon lord of Victorian times.
Cruel from the outside but soft from inside for the people he cares about the most that is the reason I would like to make him cute and put his name on this list, he has a fantastic business mind.
With the cruelty in him, he shows no mercy on his foe
8. Nate River From Death Note
A young boy with his childish behavior gives fans a reason to smile.
Calm plus stable!!!
Always sit in the L position………
With the obsession with solving puzzles and problems, despite his genius abilities, low social knowledge, and bad at interacting with others, he displays his trust which makes him look cool and cute at the time.
7. Shouyou Hinata From Haikyuu!!
Energetic with a cheerful personality of Hinata stand out in every aspect. He gets scared easily and overcome also and hides when he is scared.
He is cheerful and like a ray of sunshine. This, in particular, makes him cutest.
While his personality only helps him to overload his cuteness.
6. Aladdin From Magi
The naïve, Cheerful, and kind personality of Aladdin adores me the most.
Despite the fact, he is intelligent beyond his age with a fun-loving personality makes him cute.
He loves to go on adventures, explore, and learn new things.
He's one of the cutest anime boys though.
With his outgoing personality, he easily steals your heart.
5. Gon Freecss From Hunter x Hunter
The main character of the series with spiky black hair. Gon is an athletic, rustic, and friendly boy who is searching for adventure.
Also, he is not very good at math.
However, having spent a lot of time in the woods as a child, he is very good with animals.
Gon is an Enhancer, who is known for being simple-minded and determined.
It was also cleared that fans thought him cute, and make themselves happy being around a character like this.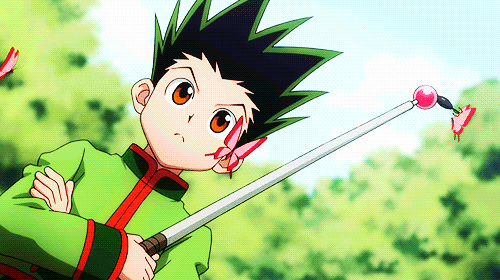 4. Nagisa Hazuki From Free!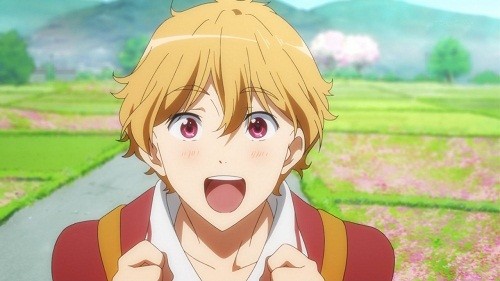 A high-class guy with a sweet and charming persona his favorite thing is to go swimming with his friends, his friendly personality attracts you the most.
Nagisa is smart and quite aware of his cuteness level, which he uses from time to time to get what he wants.
Like the time he ran away from his home and convinced Haru-chan of letting him stay at his house.
Yes or No? it's hard to say him
3. Mitsukuni Haninozuka From Ouran High School Host Club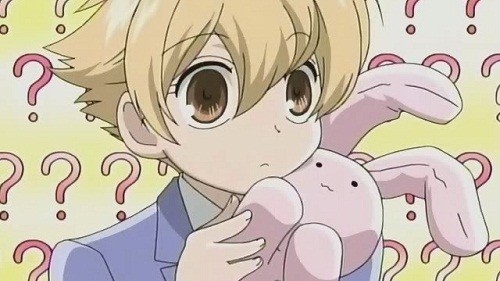 His face is the fact that attack everyone with the bomb of his cuteness. Along with his sweet tooth, he likes cute things too.
His innocent approach makes him adorable at someplace. He uses his charm persona to gain more business for the host club.
After watching his nature we can say that he's already selling his cuteness.
2. Lavi From D.Gray-man Hallow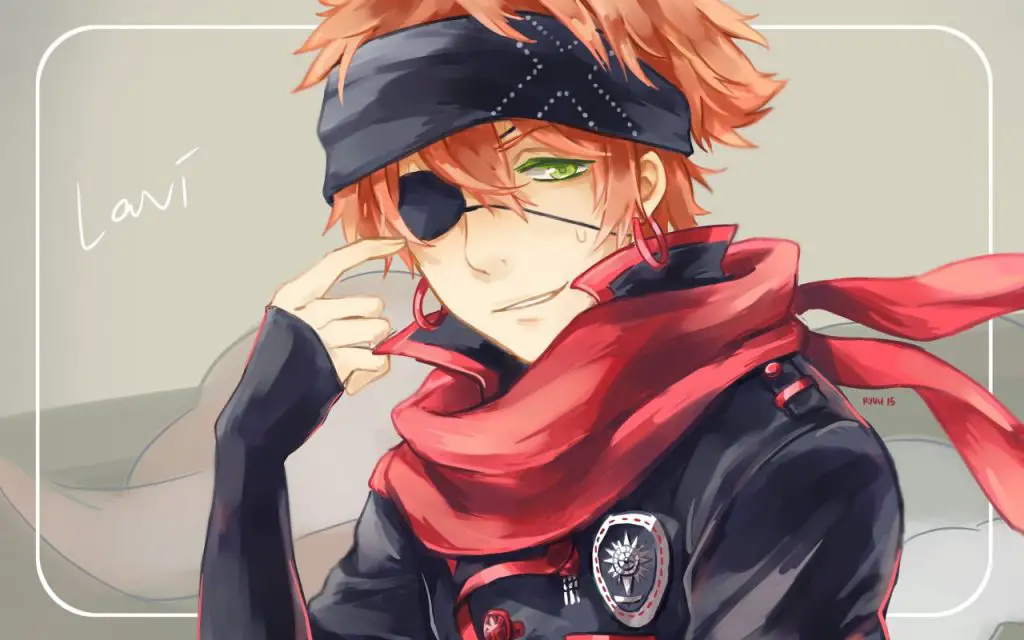 With a loss of emotion inside dive him into reserve nature. But his weird action f nicknaming people make him Cute Anime Boys.
His cheerful and joking personality makes him stand out from the crowd and also hits your personal space in the meantime.
Despite this, he is very intelligent. Furthermore, with all of these characteristics, he is very loveable and also one of the cutest.
1. Yato From Noragami
Young boy with messy hair. His eyes change depending on the emotions he feels; typically, when he is serious or angry, his pupils become slit, resembling that of a cat.
With his unpredictable emotion, he seems like a child in a bubble wrap.
He always seems so full of himself but can be childish at times. His fun-loving personality makes him Cute Anime Boy.
The power of his cuteness level makes the fan powerless.