Spice and Wolf is an intelligent, well-crafted series that captured the hearts of fans around the world from its brilliant way of world-building to the colorful cast of characters.
As we celebrate the light novel coming to a conclusion, let's take a look back at the moments that truly made the series memorable.
We'll go a little deeper in recalling impressions since many of us first explored Spice and Wolf when the light novel was first released in 2006 or when the anime aired in 2008.
There will be some major light novel spoilers since some of the most unforgettable moments happen late in the series
10. Lawrence defends Holo
Spice and Wolf are filled with tender moments, but the best one is when Lawrence turns down the Milone Trading Company. Lawrence is offered safety, a shop, and even a chance at marriage if he hands Holo over.
Holo expects Lawrence to accept the deal, because why wouldn't a human jump at an opportunity to have all of their problems solved so quickly?
To everyone's surprise, Lawrence turns the Milone Trading Company down under the cover that he is obligated to fulfill his own deal with Holo.
9. Holo's monologue on her life
Holo has lived for hundreds of years, but her life has been filled with loneliness and an uneventful routine. Despite all of her years, Holo doesn't feel like much of her life is worth mentioning.
During a powerful monologue, Holo realizes that her time traveling with Lawrence has been more eventful than the hundreds of years when she was worshiped as a deity.
Every day is one of rebirth with Lawrence by her side, and Holo comes to realize just how important Lawrence is to her.
8. Holo and Lawrence's "wolf kiss."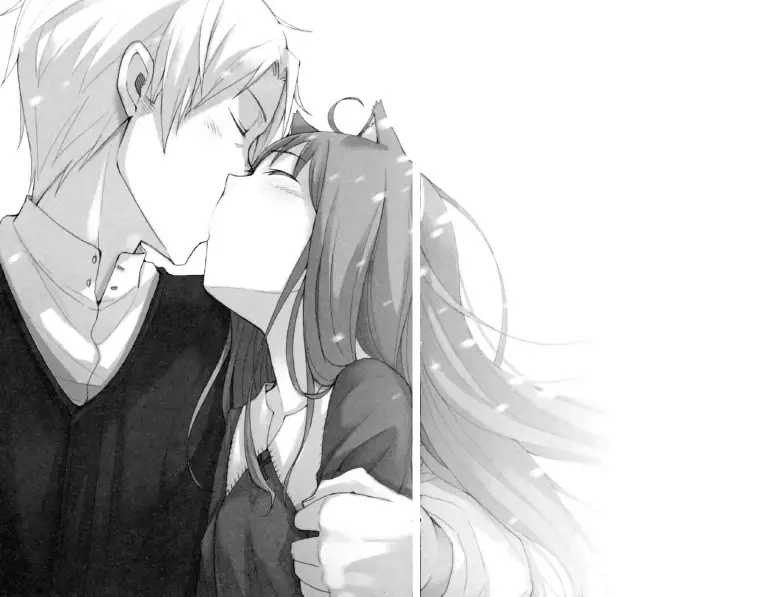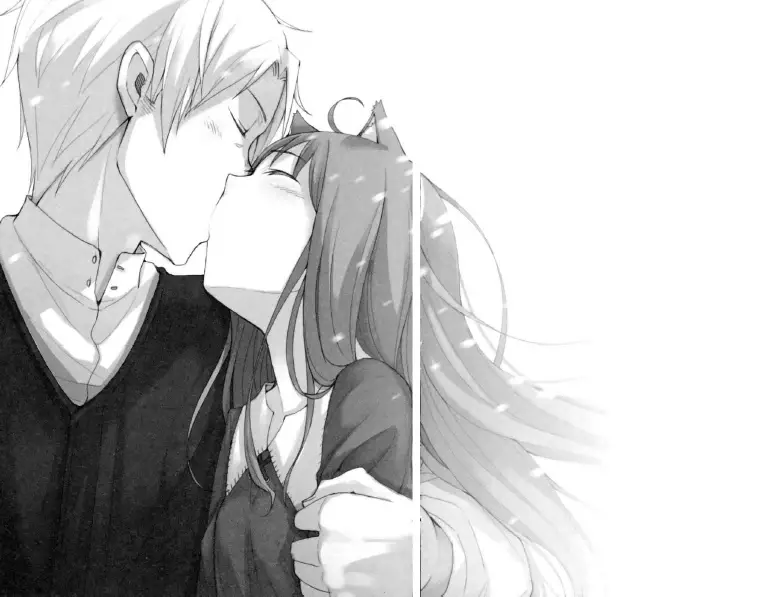 One of the cutest moments in the series is when Holo and Lawrence perform a "wolf kiss." Holo describes it as a moment when two wolves press their noses against each other.
Funnily enough, Holo says that Lawrence's fingers feel like a wolf's nose, which leads to a moment that can melt the coldest of hearts.
7. Holo accepting her place in the world
Holo meets various deities who live among humans, much like herself. Initially, Holo holds a combative view between her kind and humans.
But after meeting deities who are living normal lives in society, she slowly comes to terms that her kind isn't needed to be worshiped anymore.
It's one of the more melancholic moments of the series but is so important to Holo's character development and teaches a larger lesson about the joy of living simply among friends.
6. Romantic teasing
It's impossible to pick one moment since Spice and Wolf are filled with Holo and Lawrence teasing each other!
Holo loves feeding Lawrence sarcastic advice about how to treat women, which leads to much bewilderment.
Lawrence does learn and is able to twist Holo's sarcasm against her, which brings out her inner tsundere.
5. Holo "marking" Lawrence
Holo is prone to getting jealous of other women that get close to Lawrence. One of the funniest moments occurs when Holo rubs her scent on him as a way to chase off a bar girl.
This tactic backfires, since Holo's scent only wards off animals and reveals that Holo sees Lawrence in a different light.
4. "Holo, can you read?"
A simple question leads to one of the most heartbreaking moments in the series.
3. Holo transforming into a wolf for the first time
The first time Holo transforms into her wolf form is amazing, as it shows she is far more capable in dangerous situations than Lawrence and others first believed.
2. Holo and Lawrence's marriage
You can't talk about Spice and Wolf without mentioning Holo and Lawrence's marriage! They spent so much time traveling together and had run-ins with trading companies and the Church.
But they managed to survive and foster an unbreakable love. It really is one of the best romances in light novel history!
1. The opening of the Spice and Wolf spa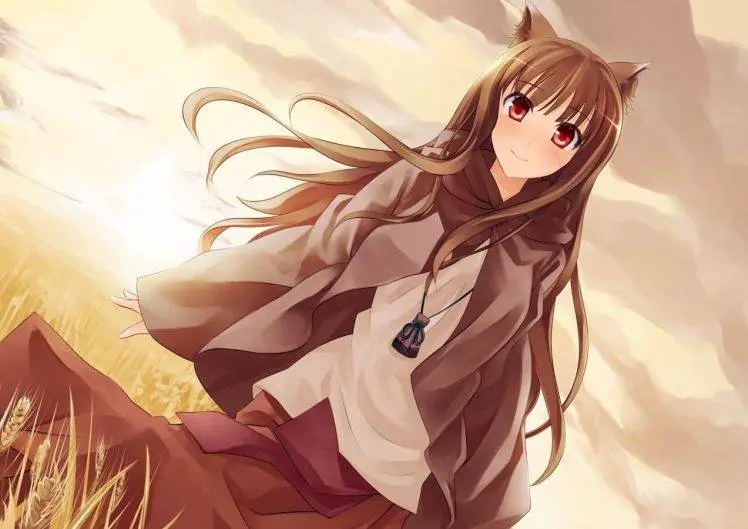 Of course, we end with Holo and Lawrence settling down and running a spa. The married couple may still bicker at times, but you can tell that Holo is savoring the time she has with Lawrence.
Throughout their journey, we see how relationships between deities and humans can be bittersweet, but Holo and Lawrence are definitely focusing on the sweetness!
To celebrate the conclusion of the light novel, BookWalker is providing a Spice and Wolf Anniversary Collector's Edition novel and a Shikishi board with illustrations, both autographed by Isuna Hasekura, the author of Spice and Wolf.
The campaign will run from May 23rd to June 6th, so make sure to pick up your copy while you can!

© Isuna Hasekura / Kadokawa Corporation ASCII Media Works 2006 Illustration: Jyuu Ayakura